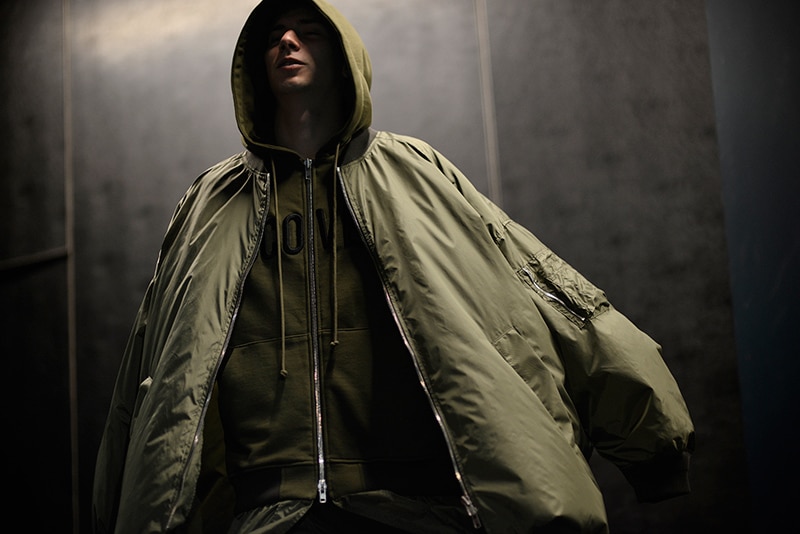 JUUN.J "Covered" Spring/Summer 2017 collection, inspired by the 1950s fighter Pilot's G-Suit (anti-gravity suit), delineates a fine and sporty yet futuristic interpretation of military wear through JUUN.J tailoring. 
Airflow jackets and "bounded" sweatshirts bring the ambiguity of military life into focus. while the striped loose shirts – one of JUUN.J's signature silhouettes – bearing strong and positive loud messages, disrupt many of the principals associated with the army.
The aesthetic of JUUN.J, instead of being skin-exposed or revealed, is in the beauty of the perspectives of being covered or laid over, camouflage not as a print, but as a cover.
Now available at Wrong Weather