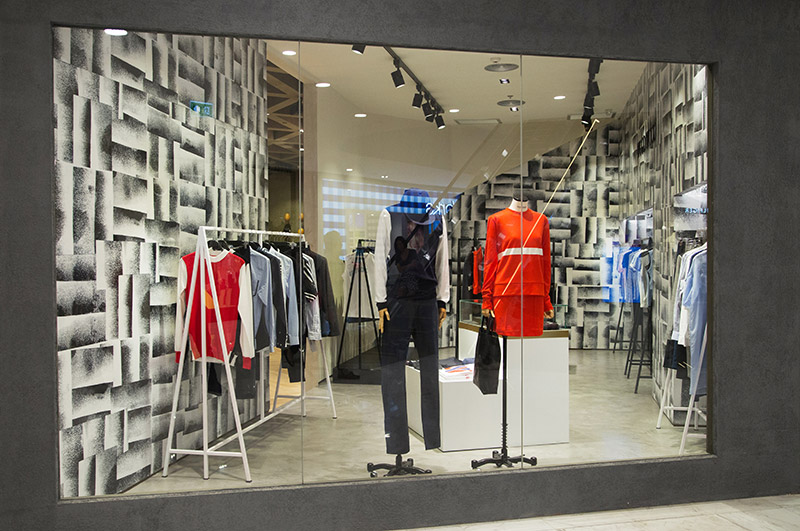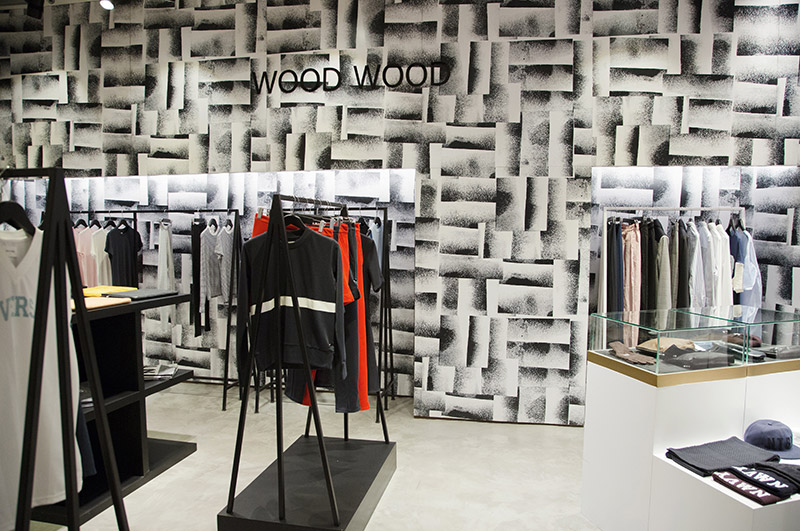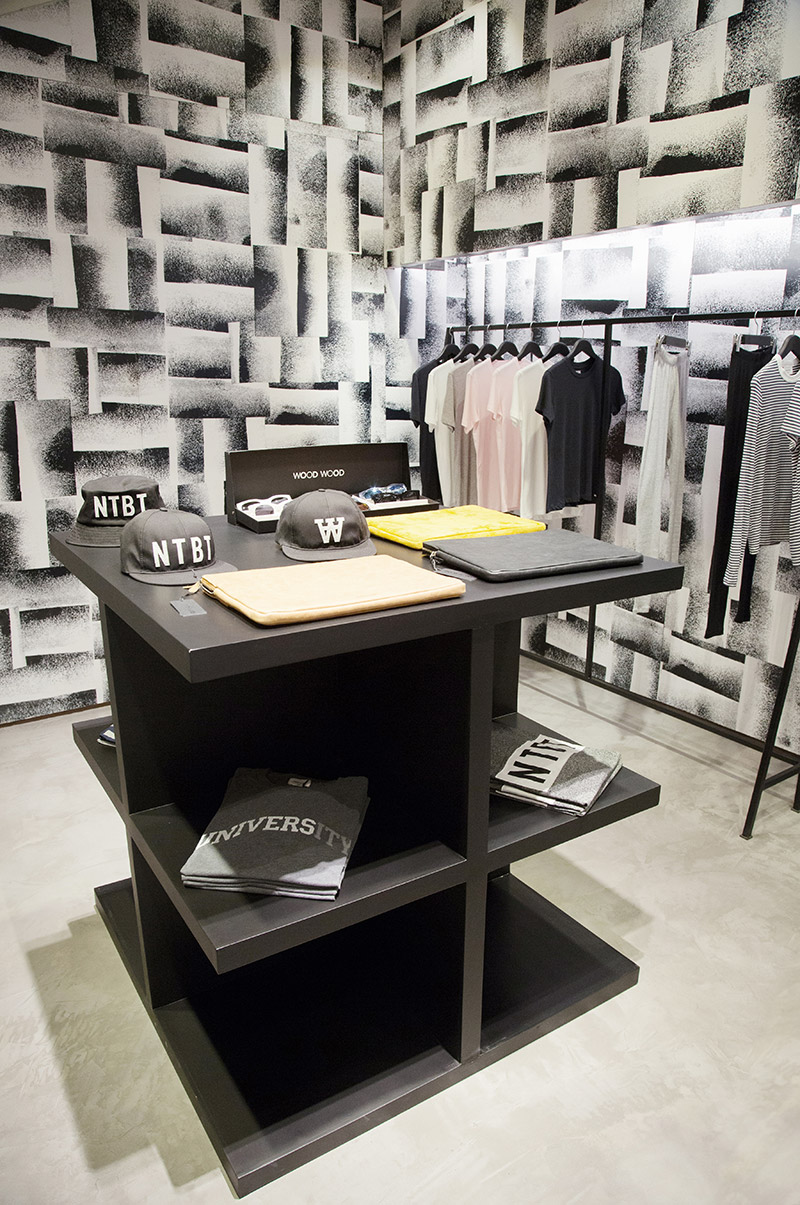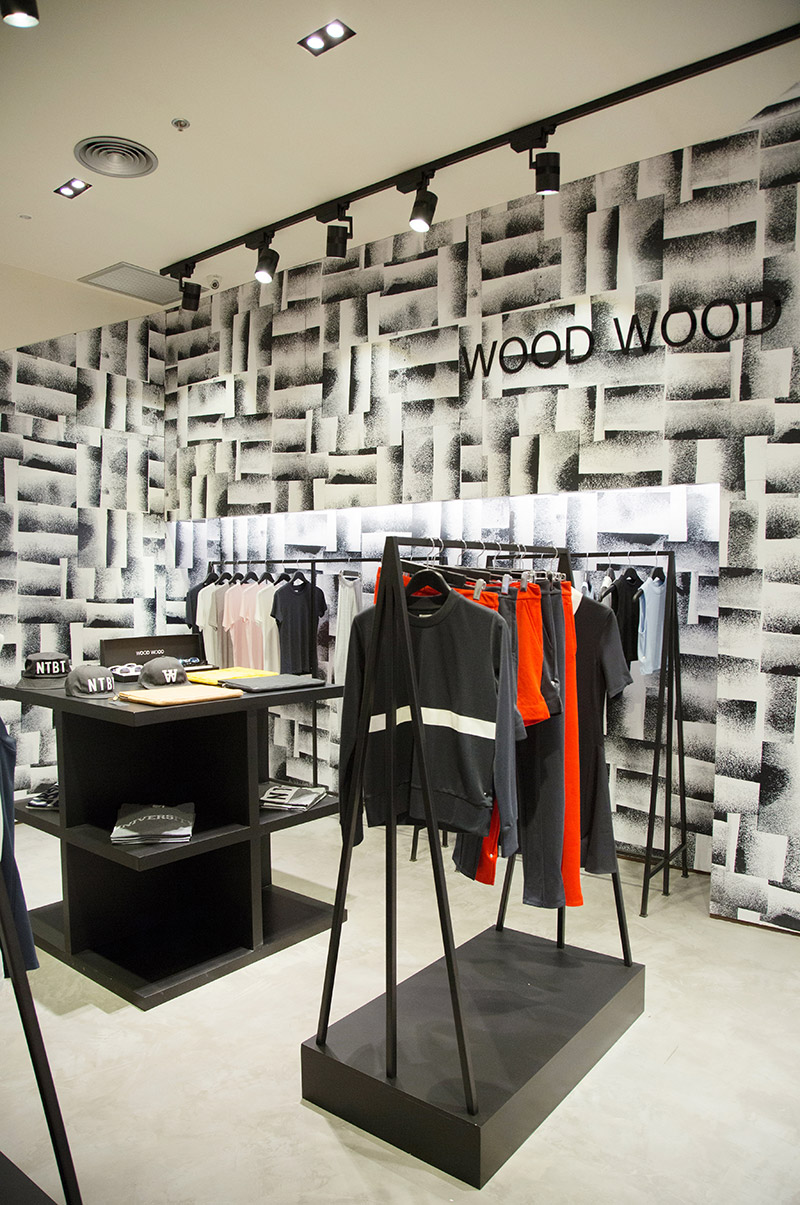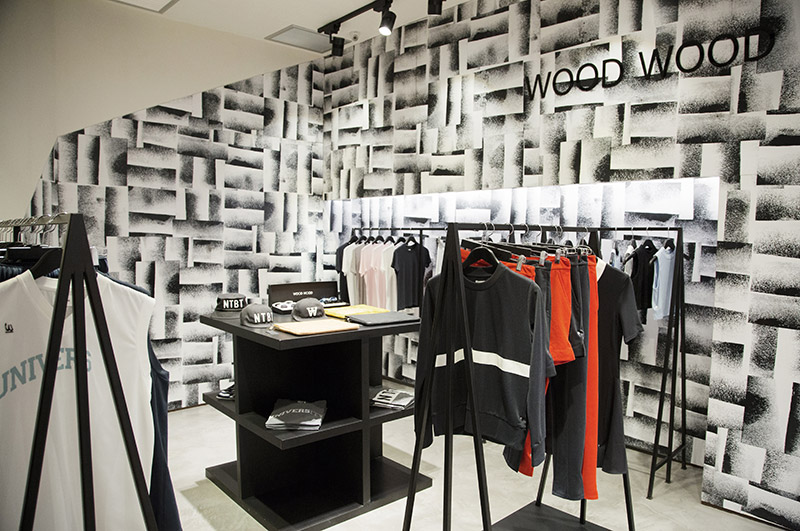 Copenhagen based contemporary streetwear brand Wood Wood joins forces with UnCENSORED and has opened shop-in-shop in Bangkok. The new shop is a prominent local retailer in the street luxury segment, and is located within Bangkok's latest luxury department store EmQuartier Shopping Complex at The Helix Quartier. The Wood Wood shop-in-shop is designed by Wood Wood's Creative Director and Menswear Designer Karl-Oskar Olsen. The design of the shop utilizes a graphic print from the Wood Wood archive and custom fittings.
"For the space in UnCENSORED Bangkok we wanted to create something that reflects Wood Wood ́s brand philos- ophy concerning Creativity, Quality and Attitude. The minimalistic approach with white walls and concrete floor is juxtaposed with a strong graphic print from the Wood Wood archives. We wanted to create this contrast while keeping the space simple to let the clothing stand out on the rails." – said Karl-Oskar Olsen, Creative Director of Wood Wood.
The opening in Bangkok is part of Wood Wood's international expansion and desire to be present in relevant markets with different shop concepts. UnCENSORED and Wood Wood have been partners for several years and the shop-in- shop came as a natural next-step due to the increasing demand in the market.
WOOD WOOD SHOP-IN-SHOP
UNCENSORED, 1ST FLOOR, THE HELIX QUARTIER, EMQUARTIER SHOPPING COMPLEX.
TEL 02-003-6094