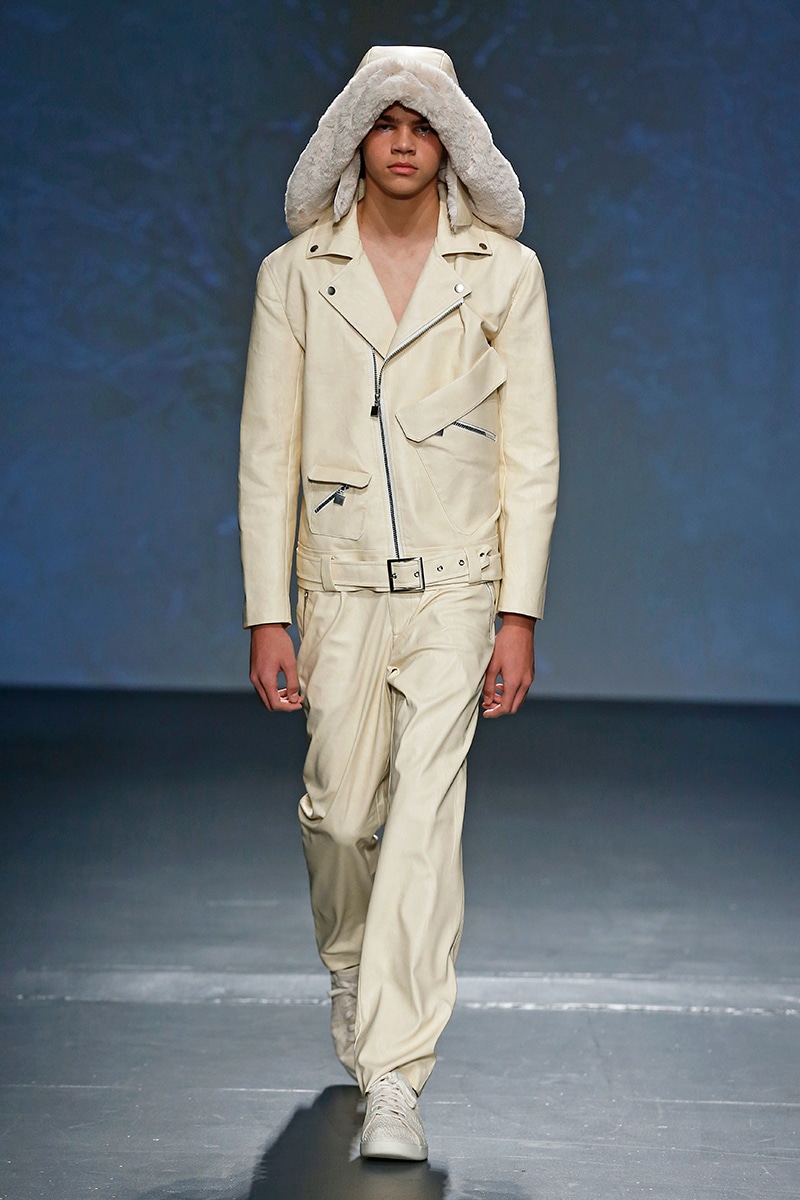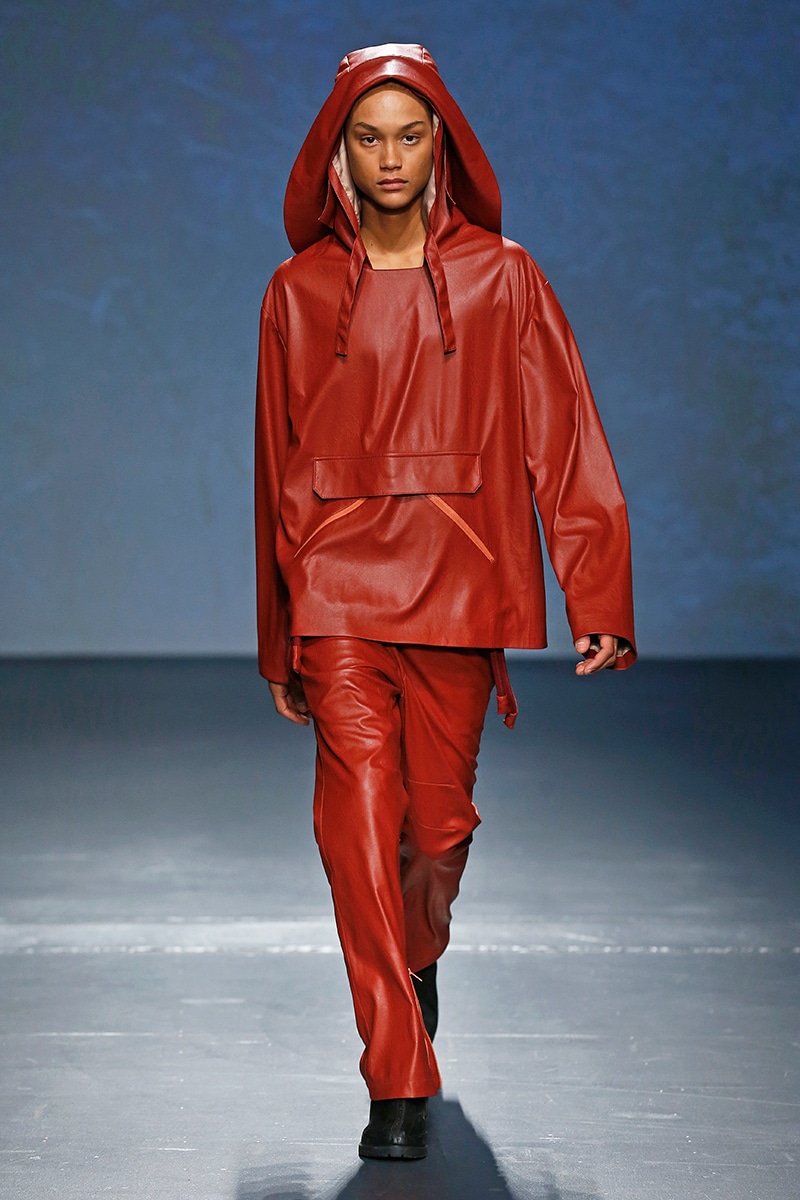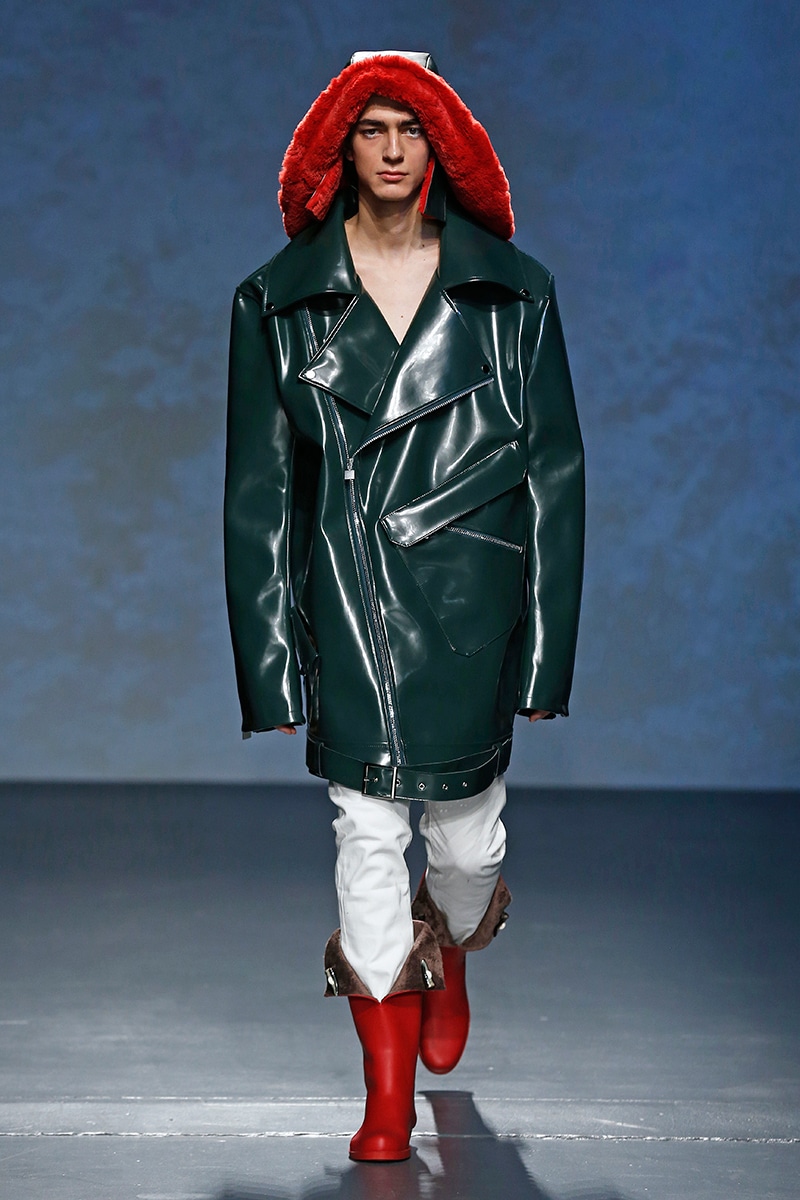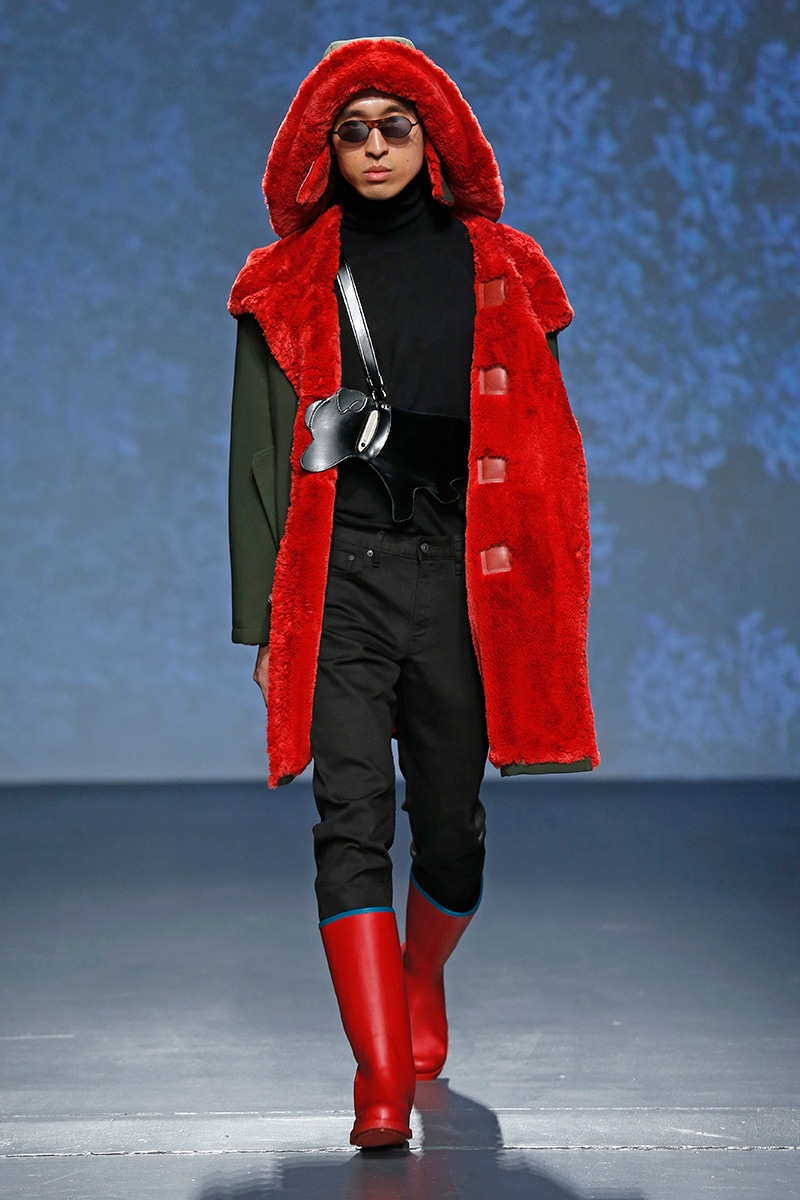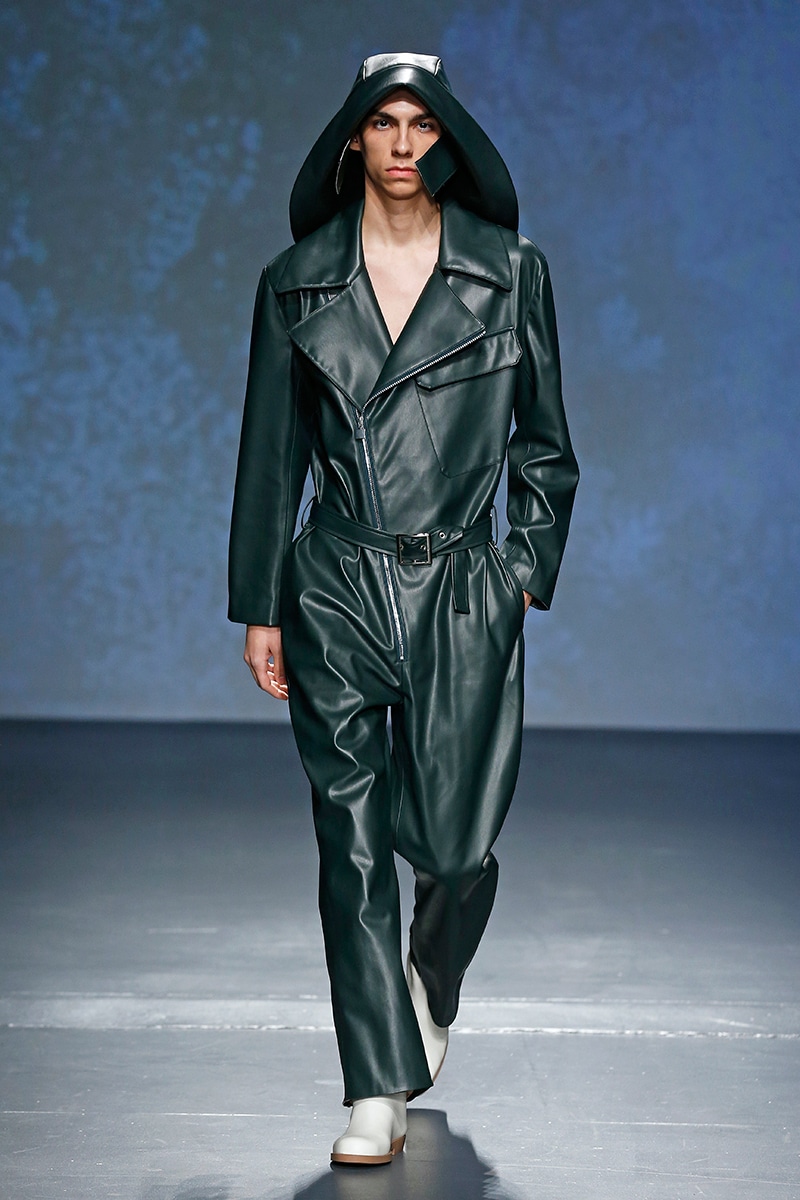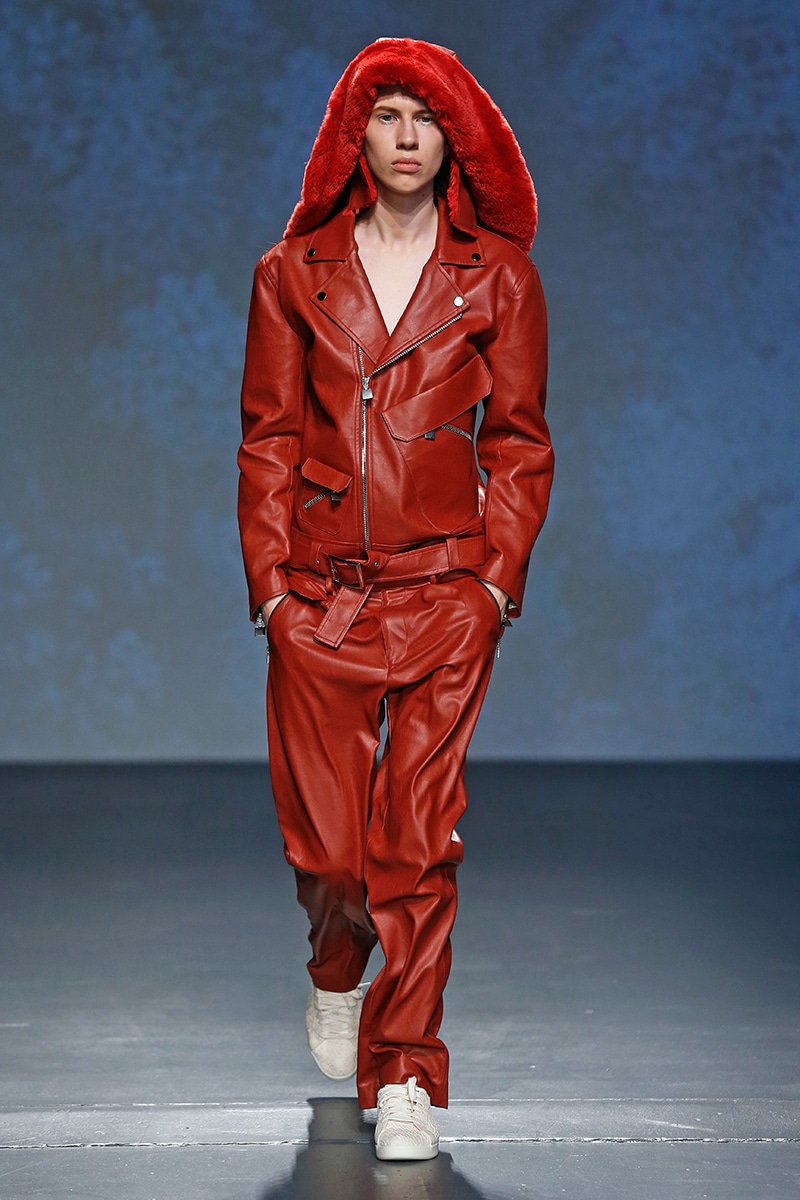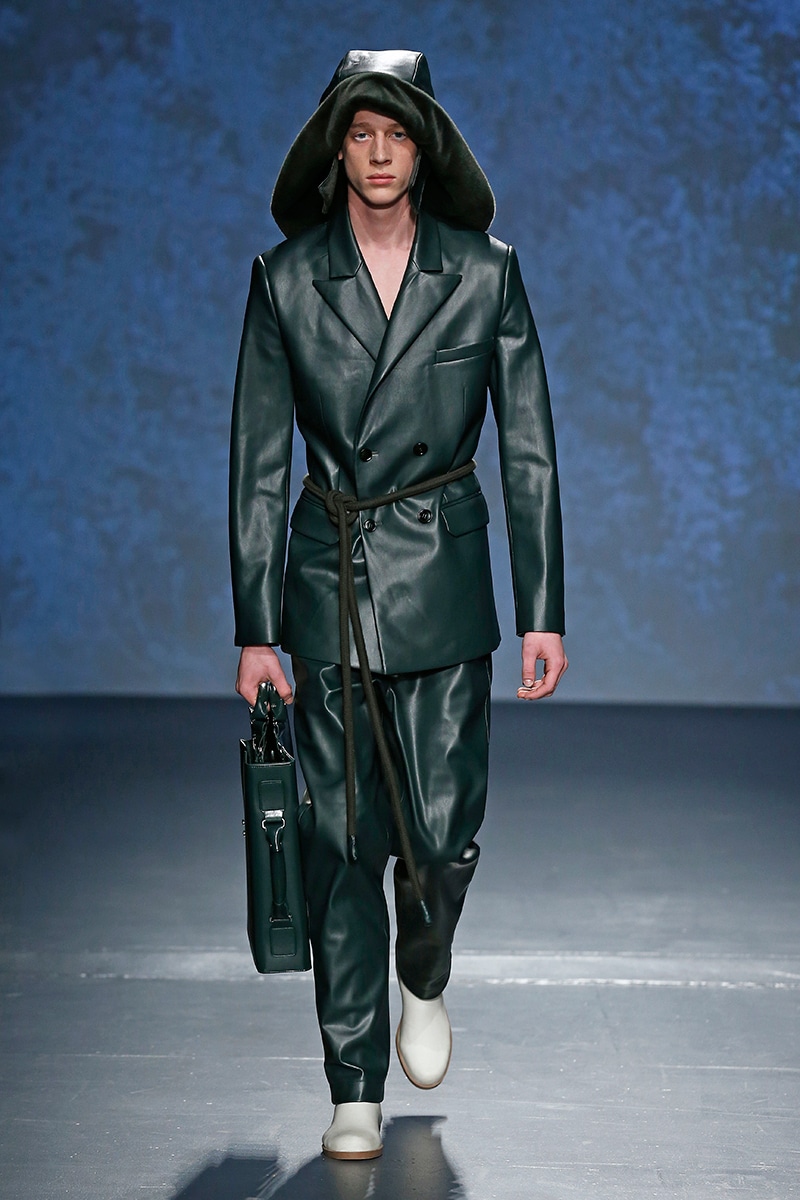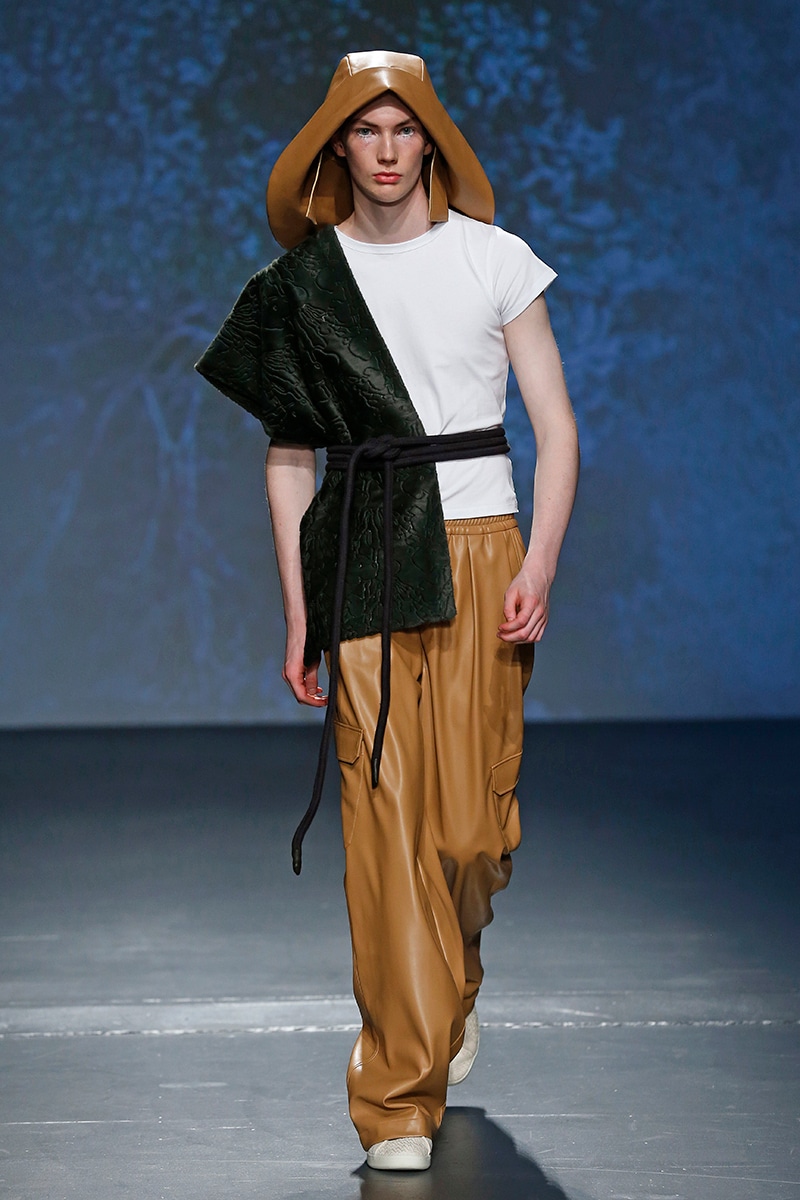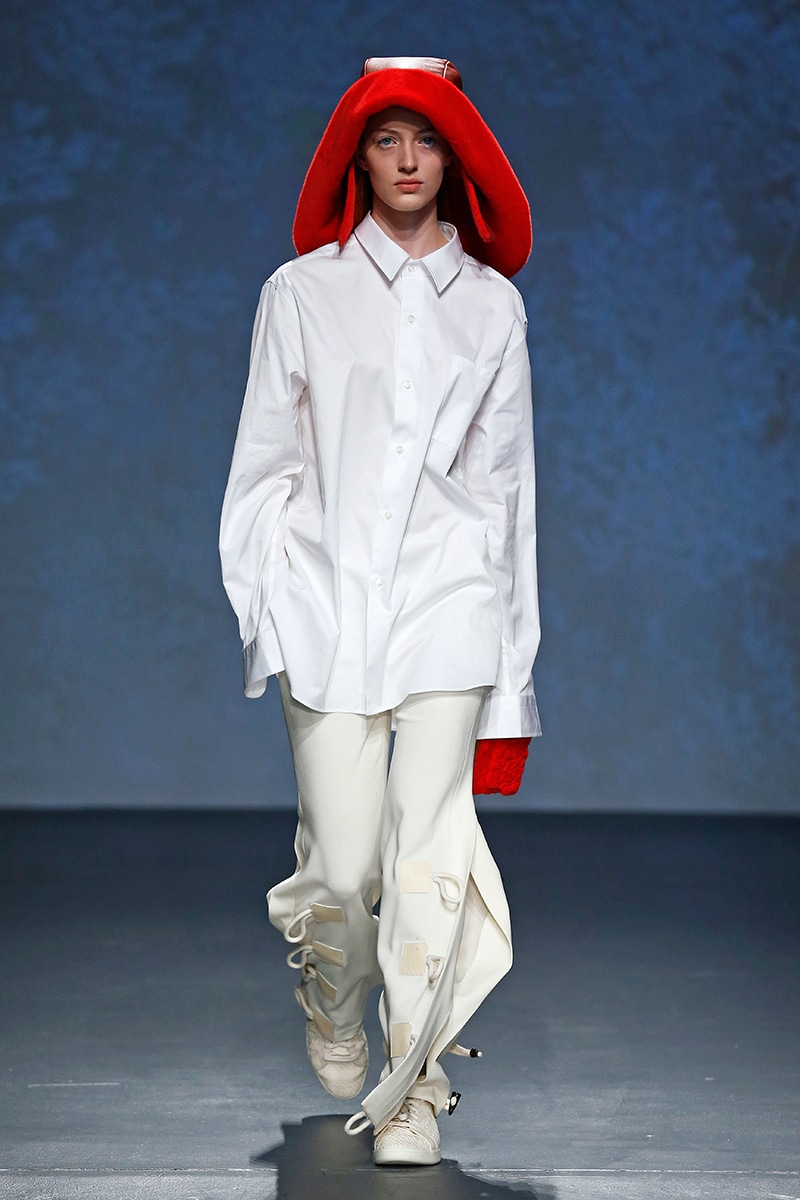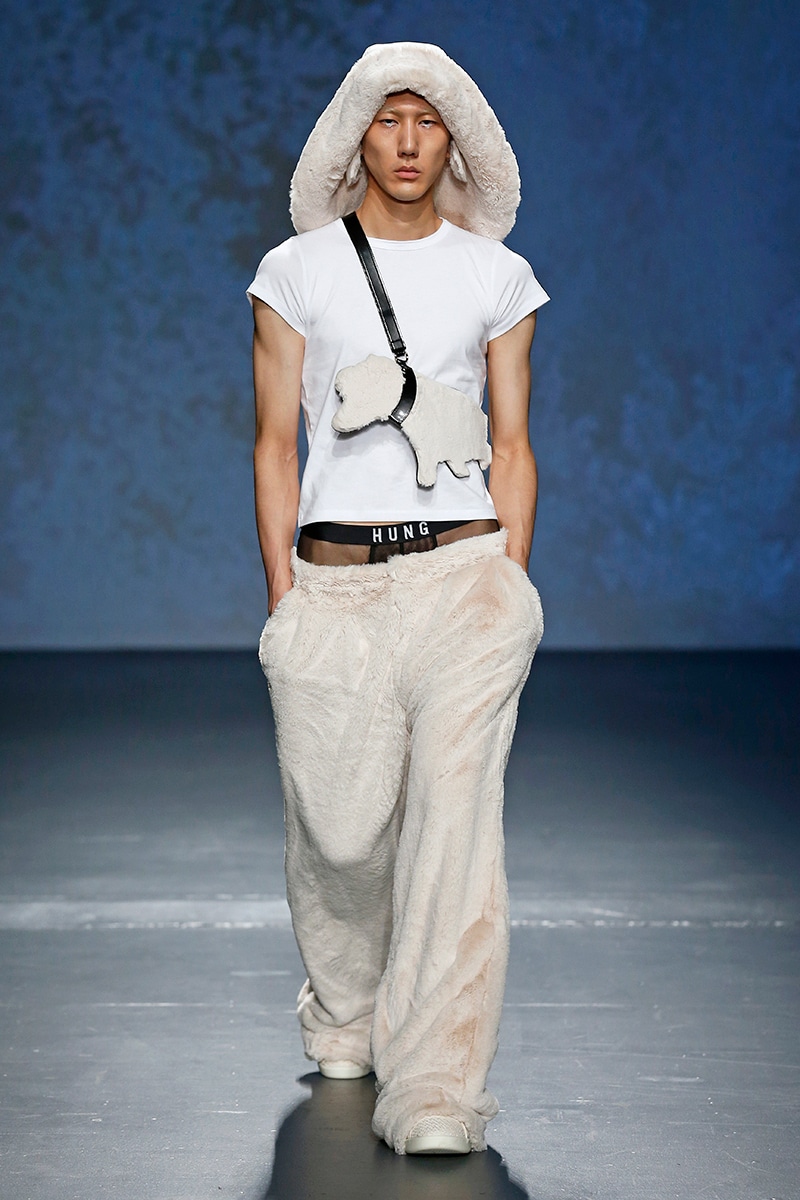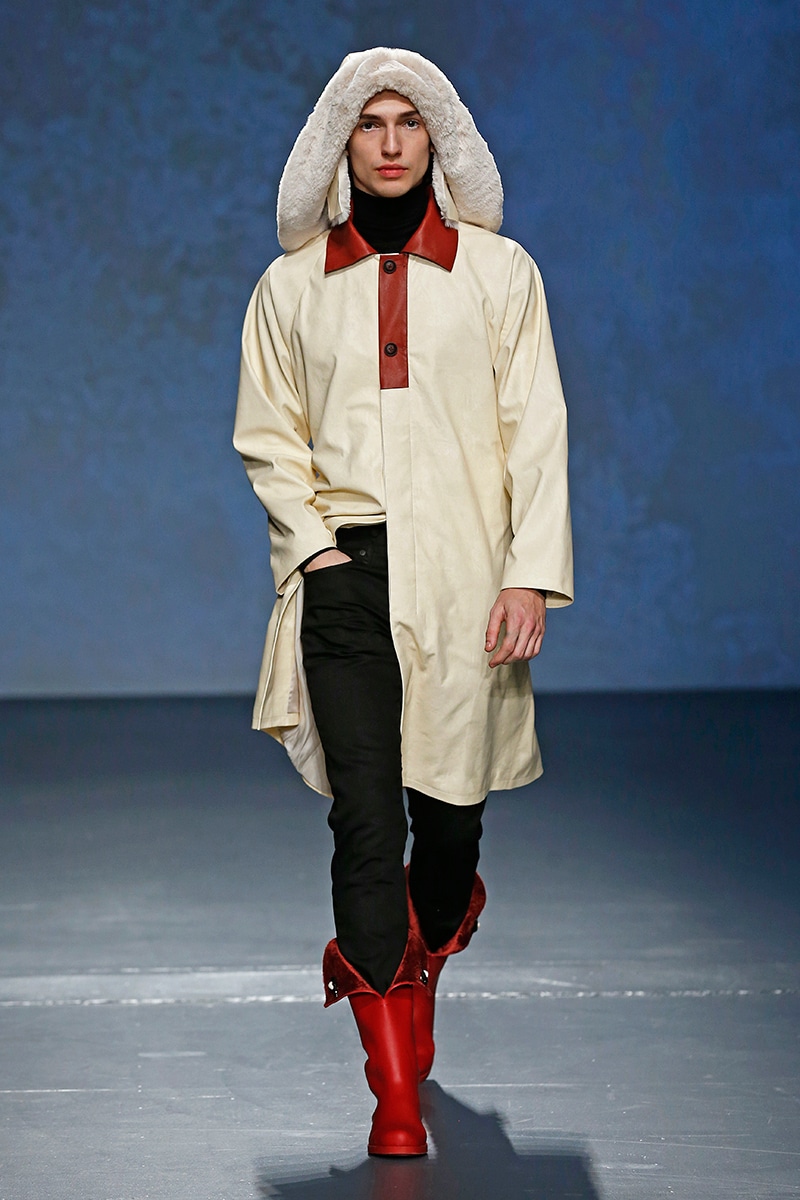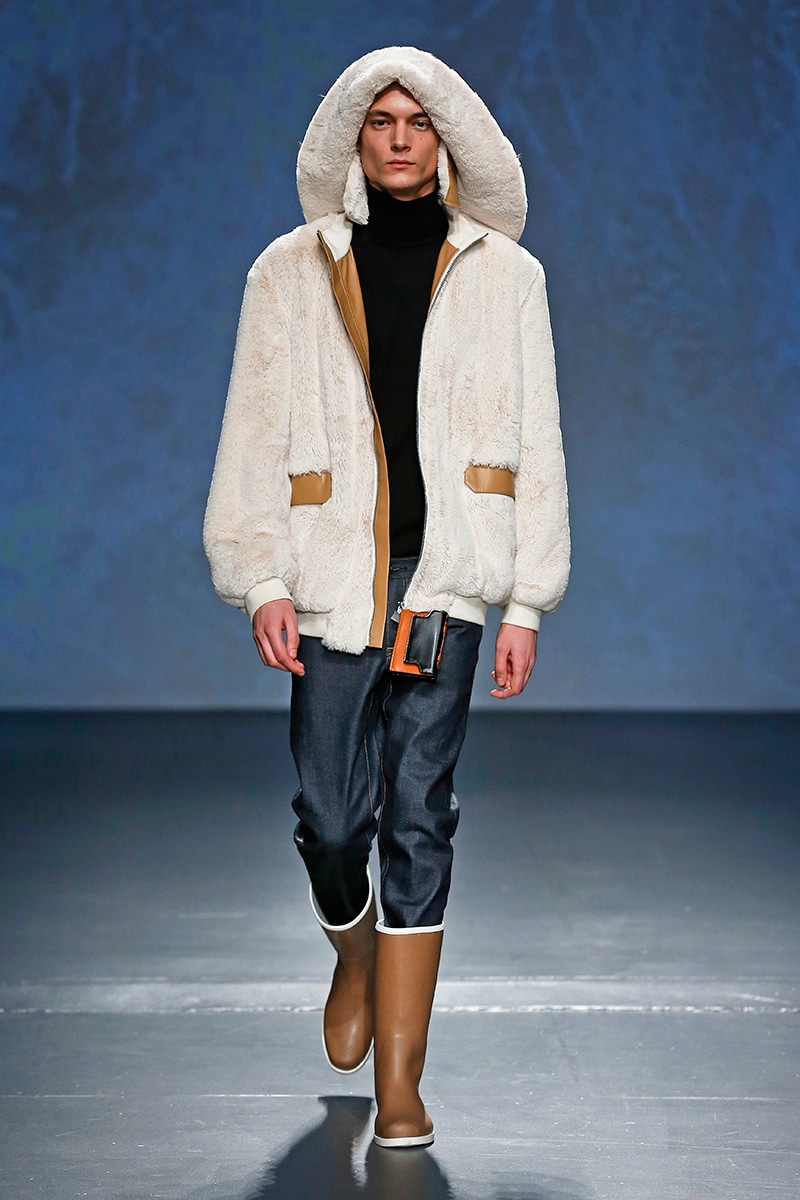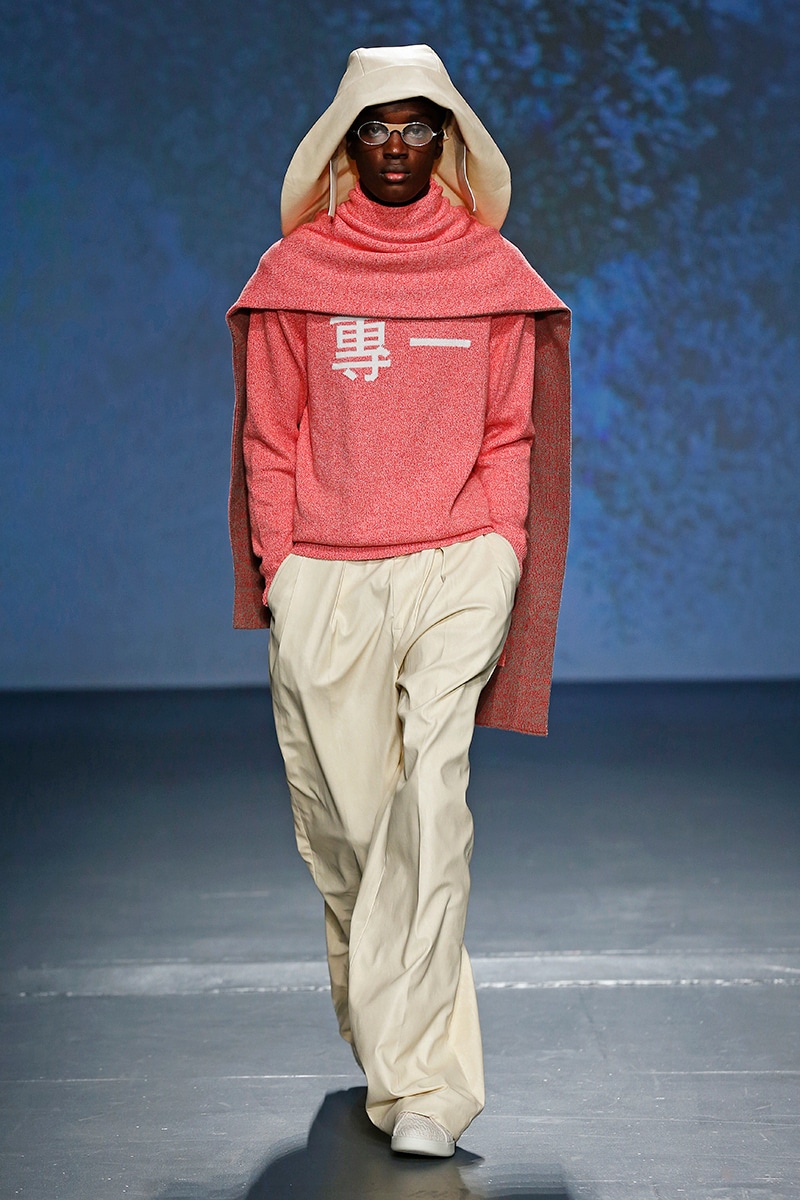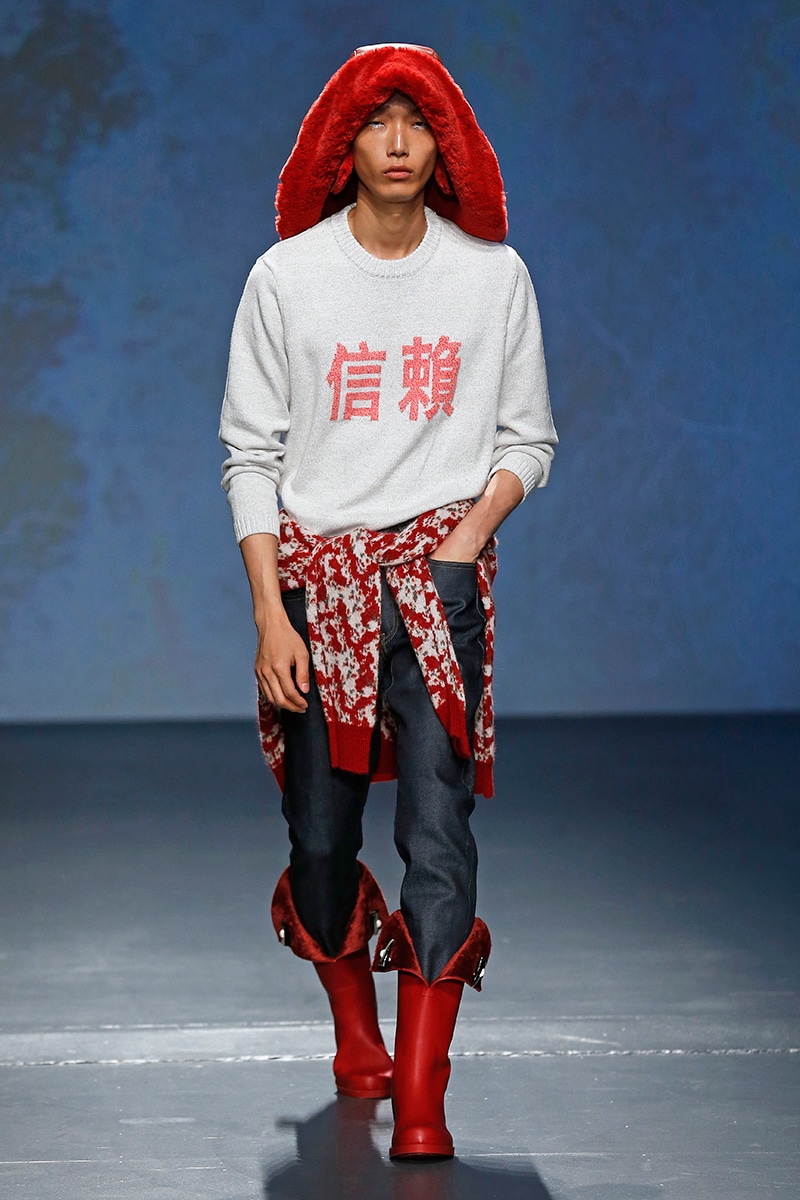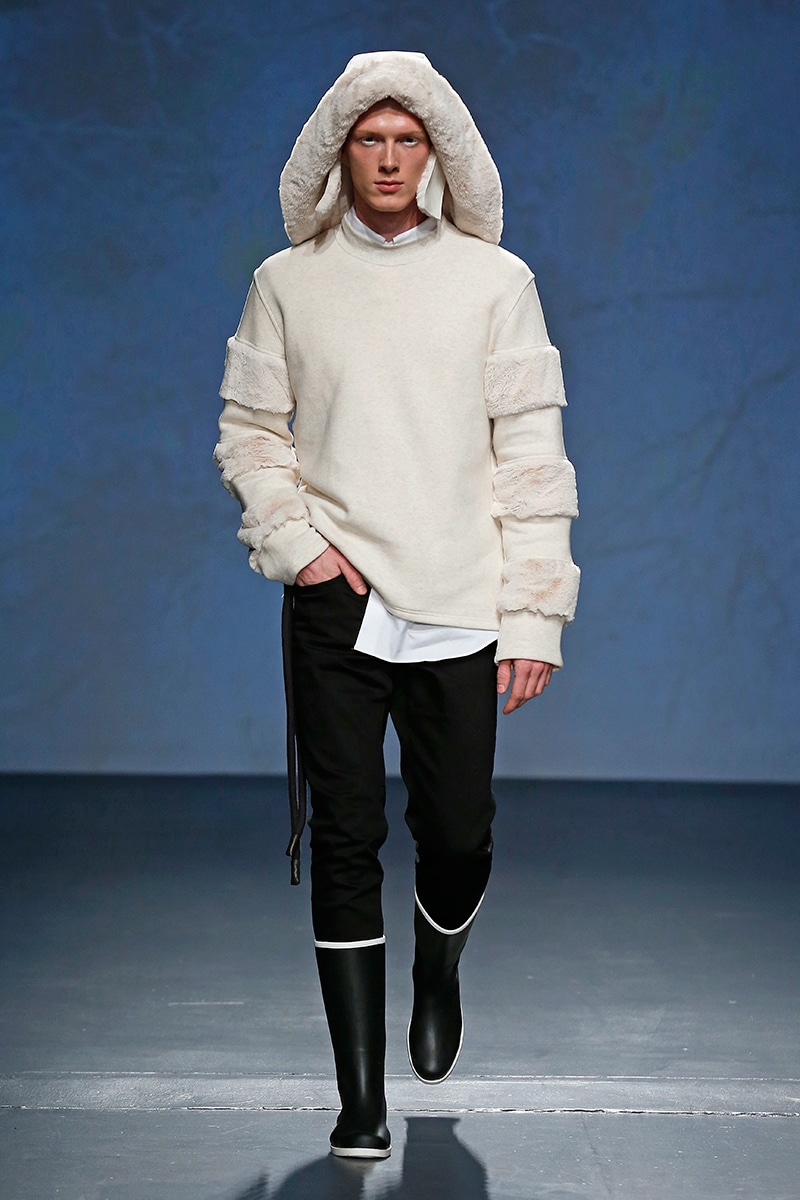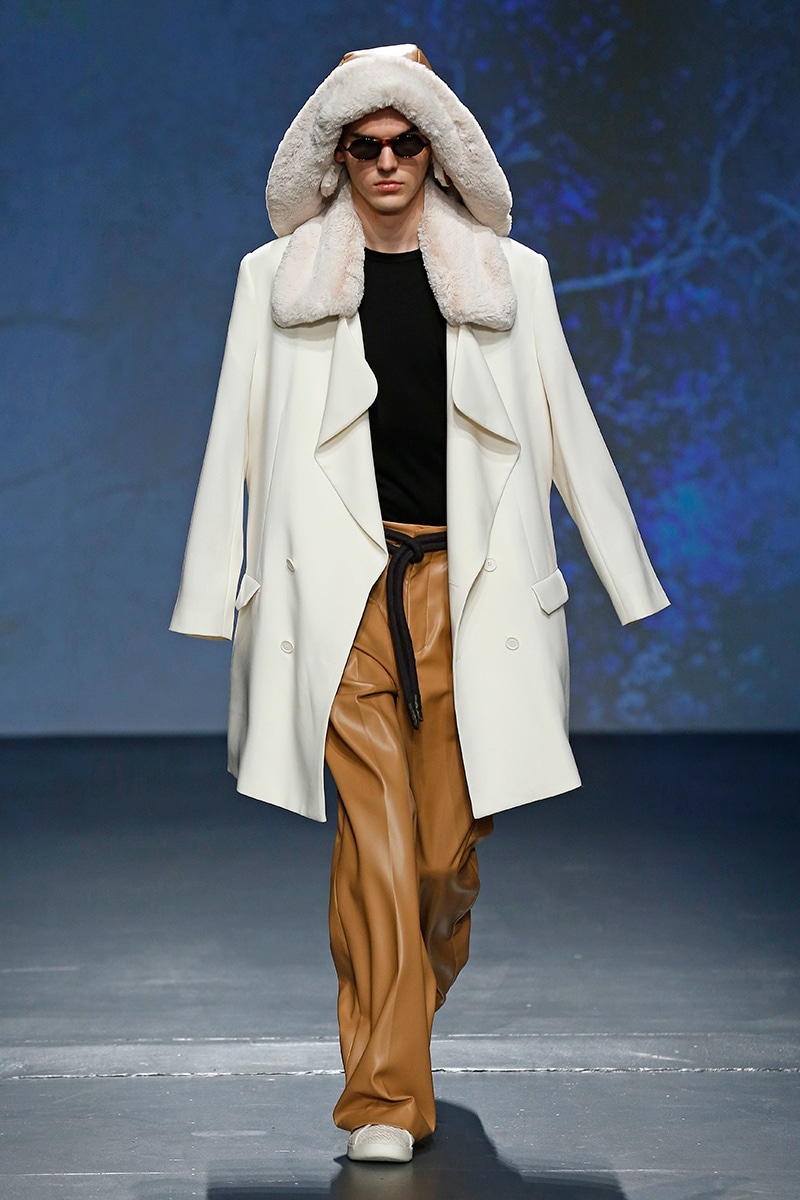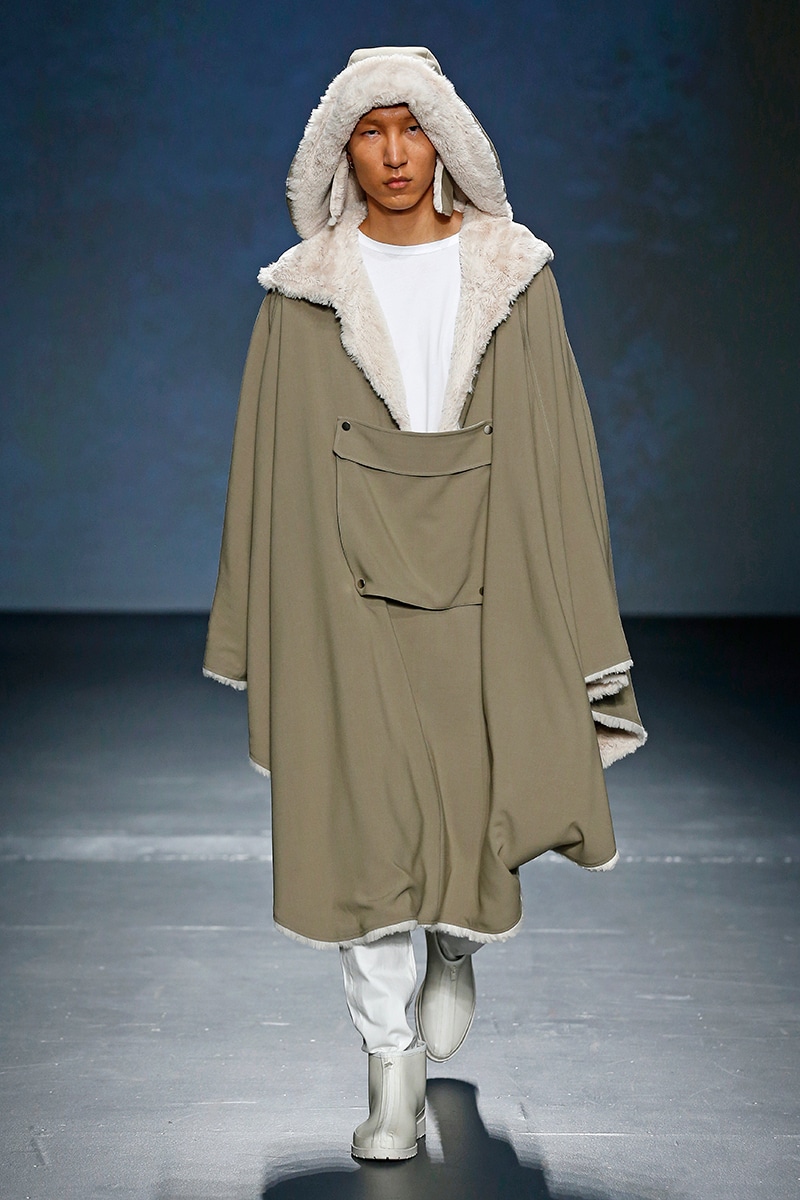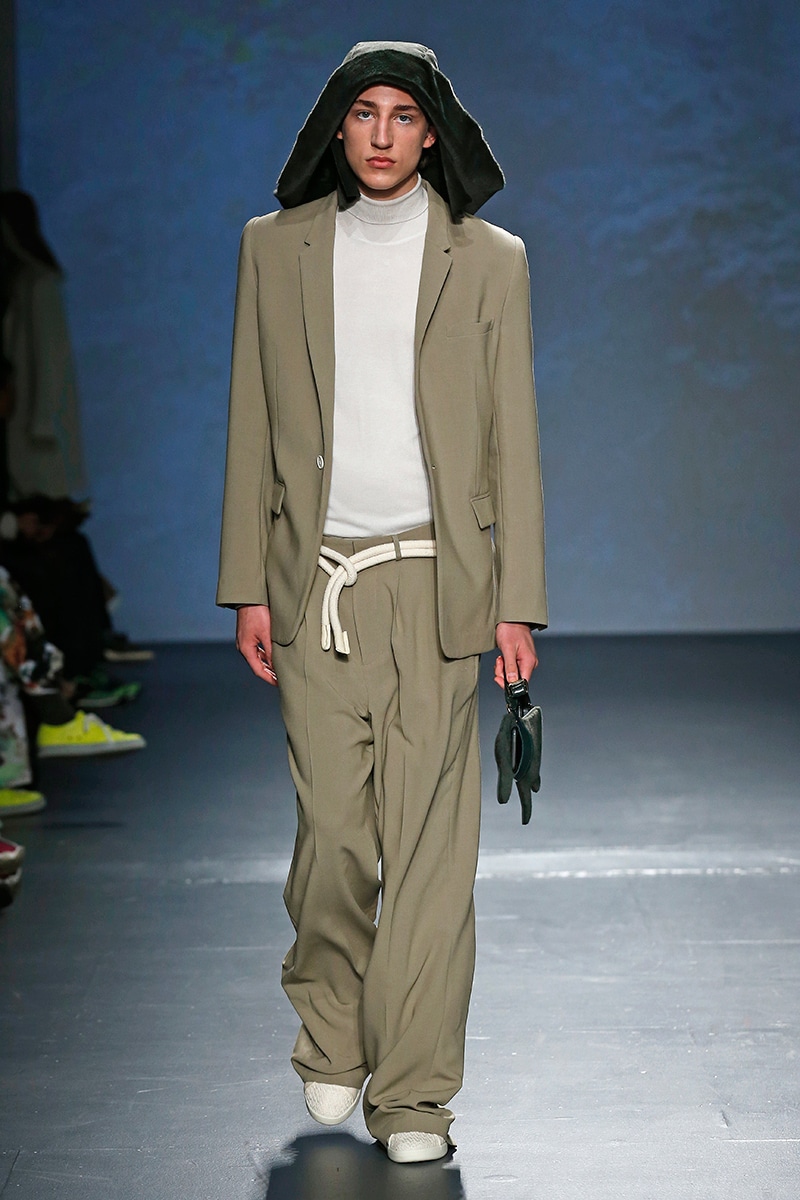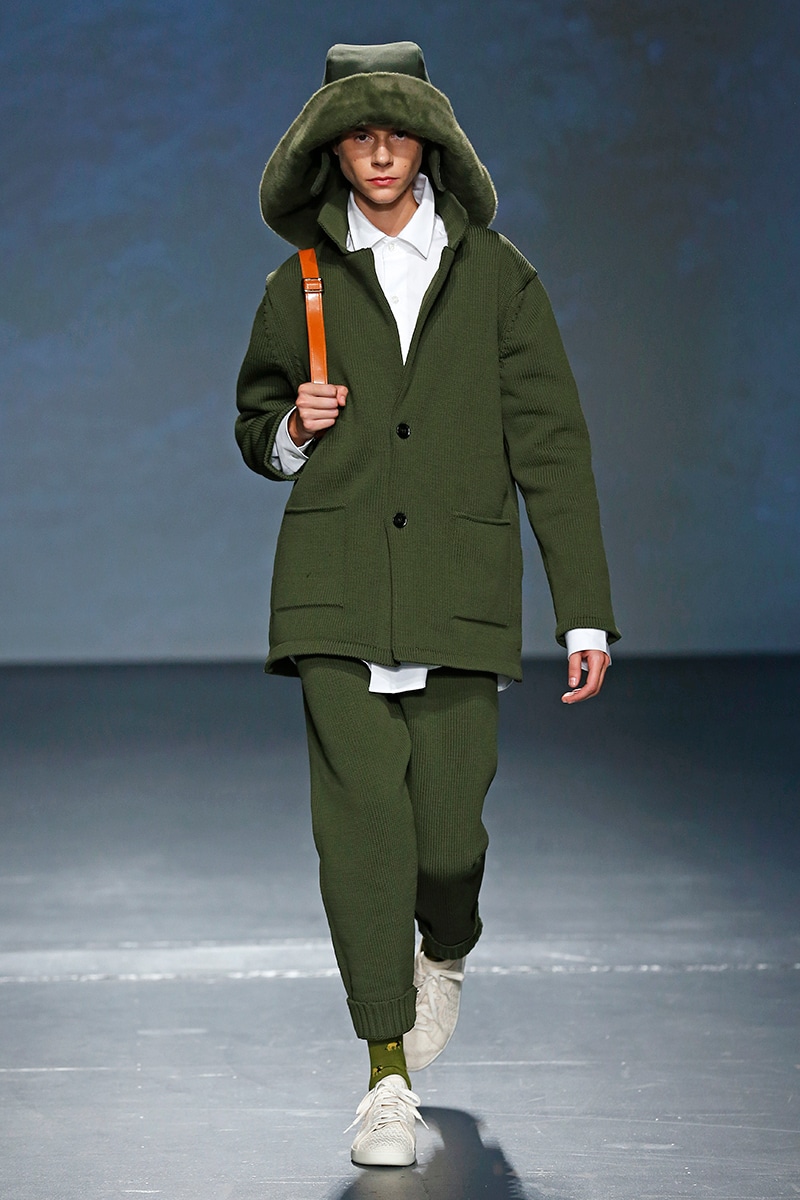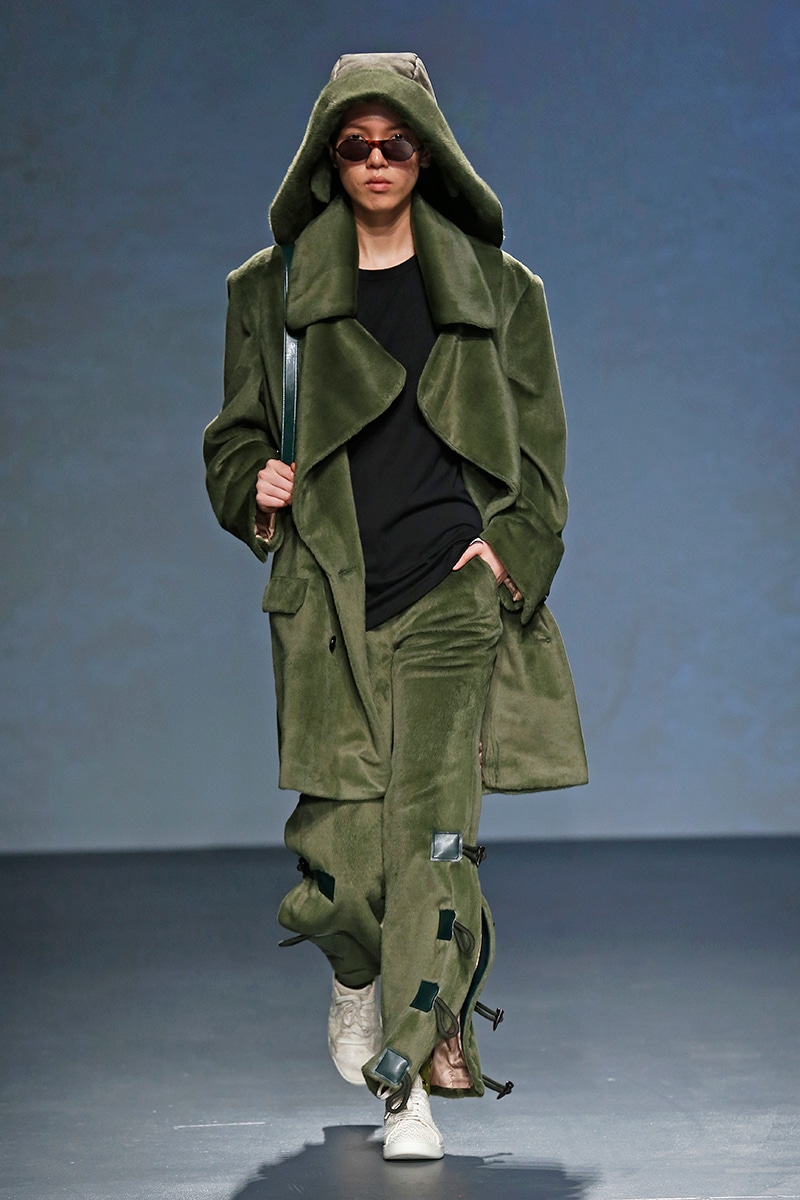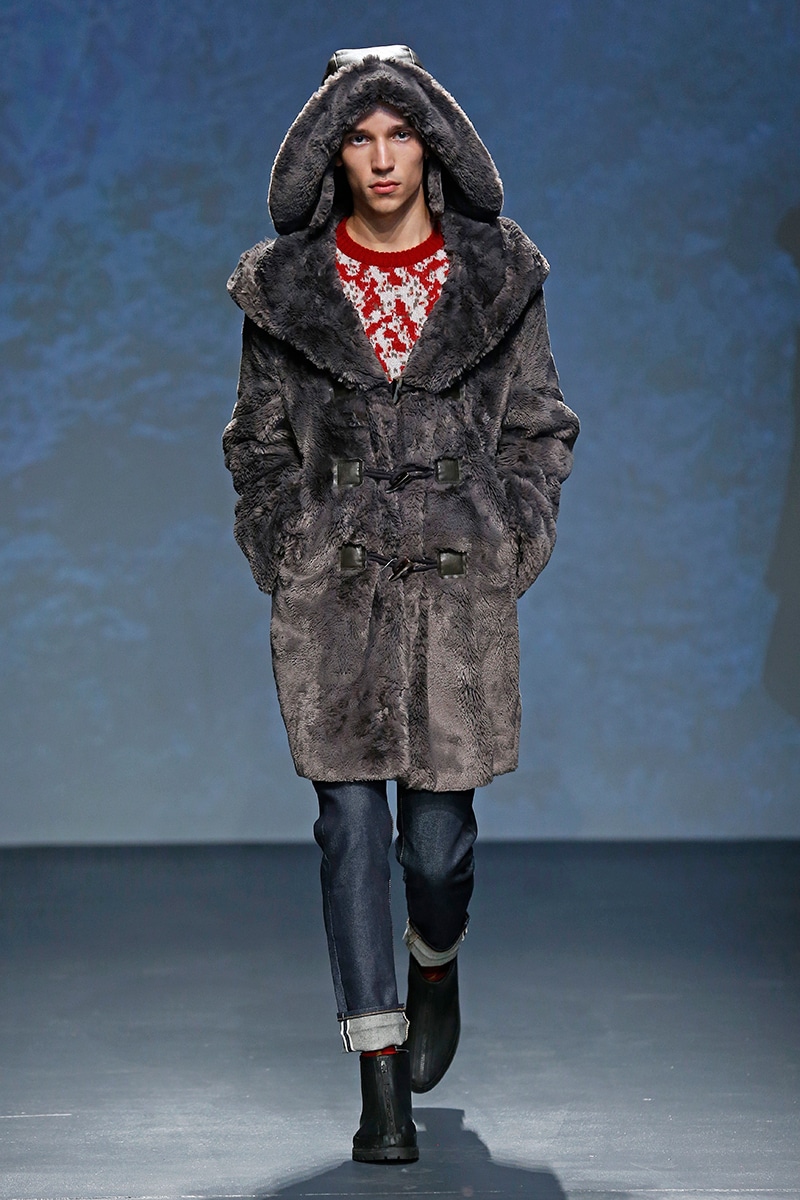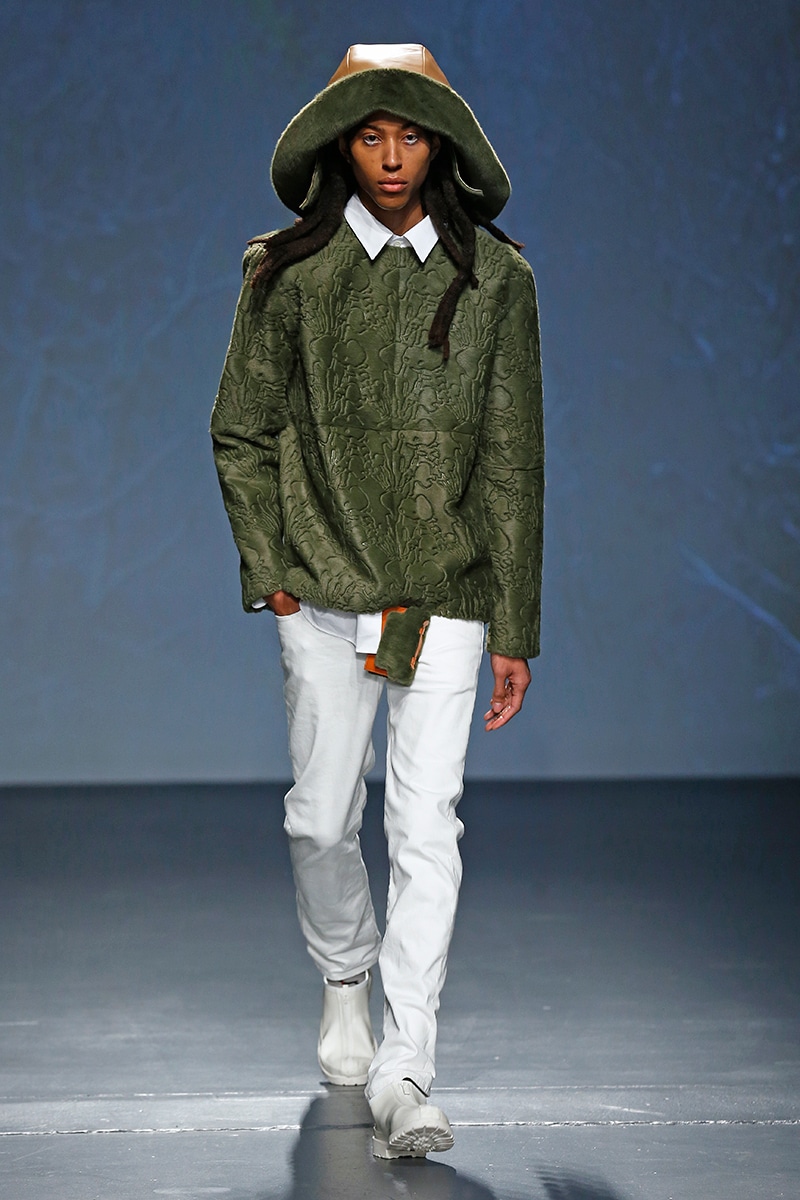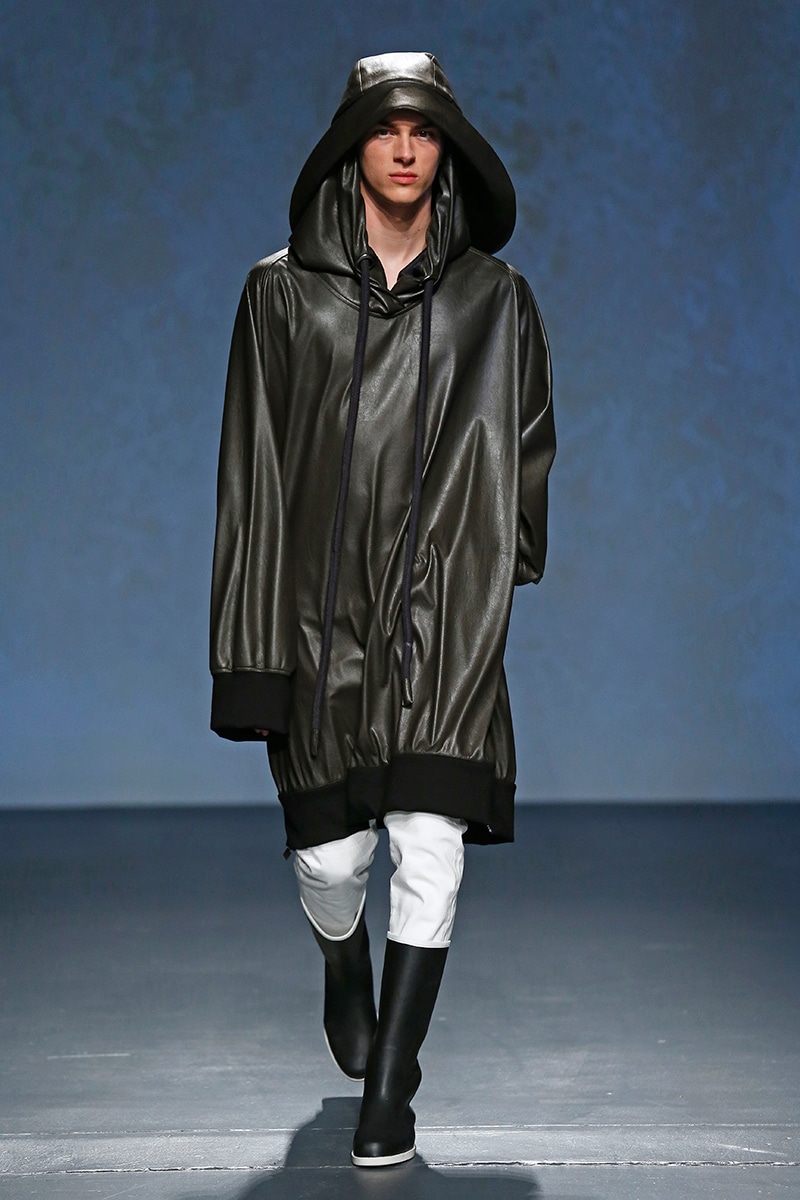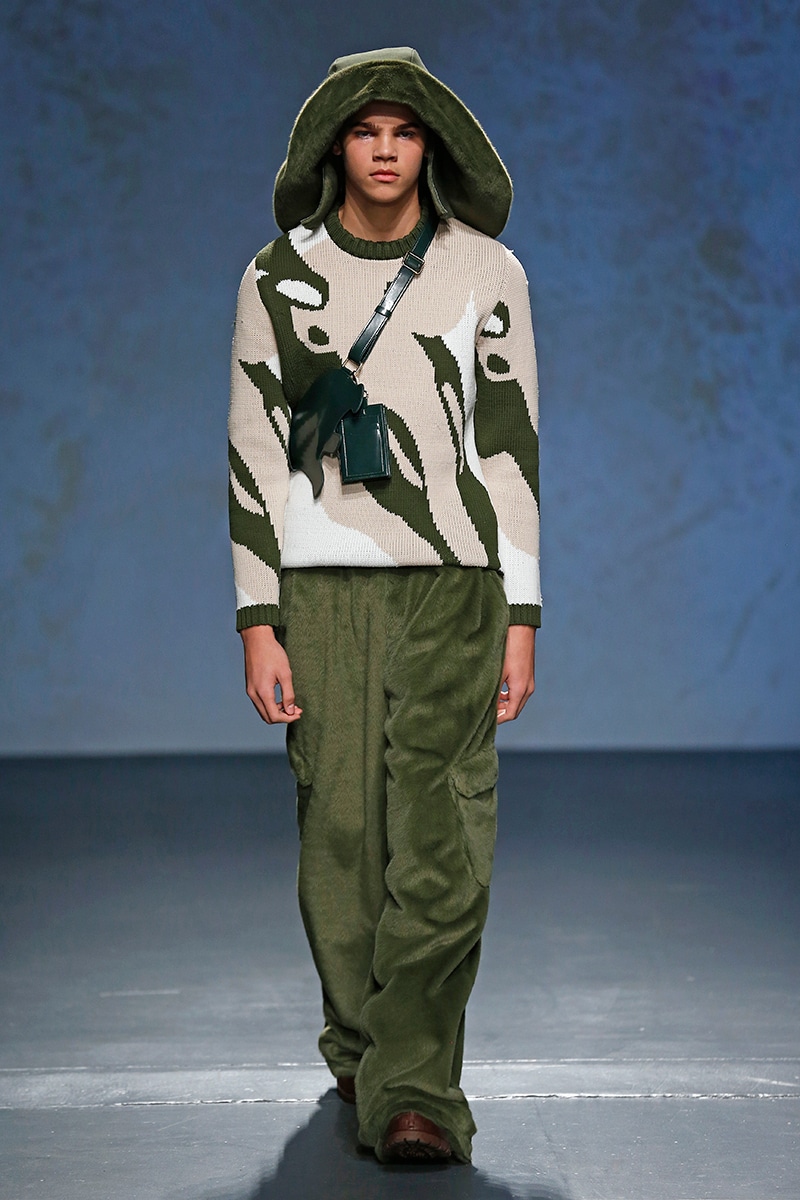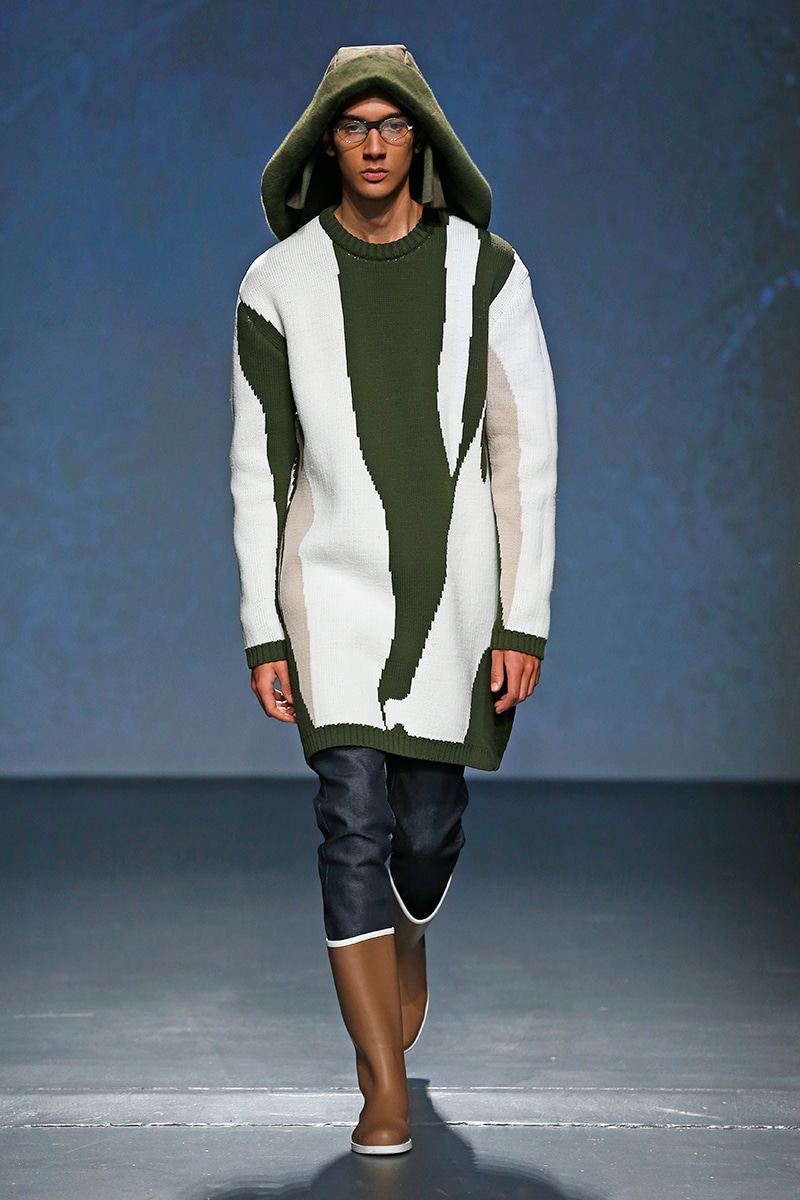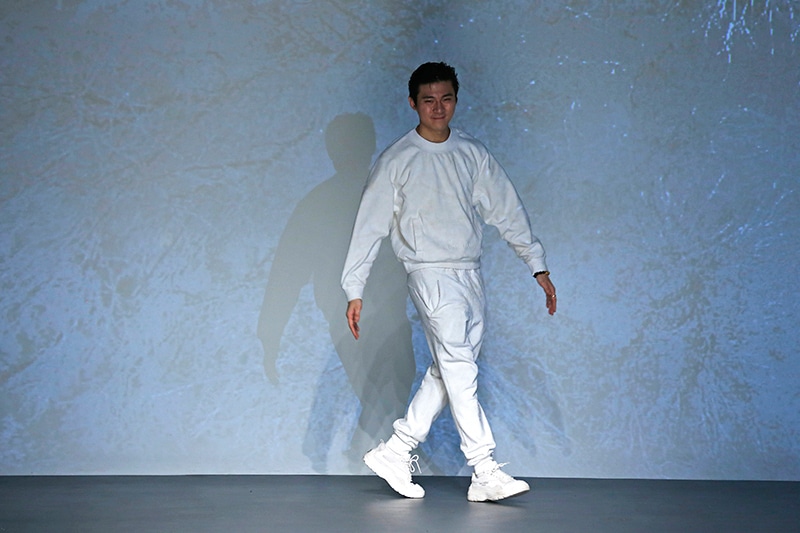 While the future of New York Fashion Week: Men's hangs in the balance it didn't stop a quiet storm from brewing. Hailing from London by way of Hainan, a tropical island off the coast of China, Central Saint Martin alum, Wan Hung, already has a roster of Hollywood fanboys the likes of Ezra Miller, Miles Teller and Joseph Gordon-Levitt, and an equally impressive curriculum vitae with stints at Tom Ford and Simone Rocha, and if that still isn't enough to give him the greenlight, Hung's got a knack for storytelling too.
So, what if I told you that the platonic relationship between a 9000-pound elephant named Bubbles and a Labrador Retriever named Bella was the seed of an impressively cohesive collection? A New York Fashion Week debut. Would you laugh? Even after witnessing butter- smooth leathers in olive, crimson and beige; dog shaped fanny packs slouched over shoulders, straps tied at the neck, scholar's hats flopping in unison? It's no laughing matter. Quite simply, Wan Hung's editorial-approved outerwear and smart tailoring warrants clapping. The offerings were delectable.
A projection of forest looped in the background. A finale walk ensued. Adventure beckoned.