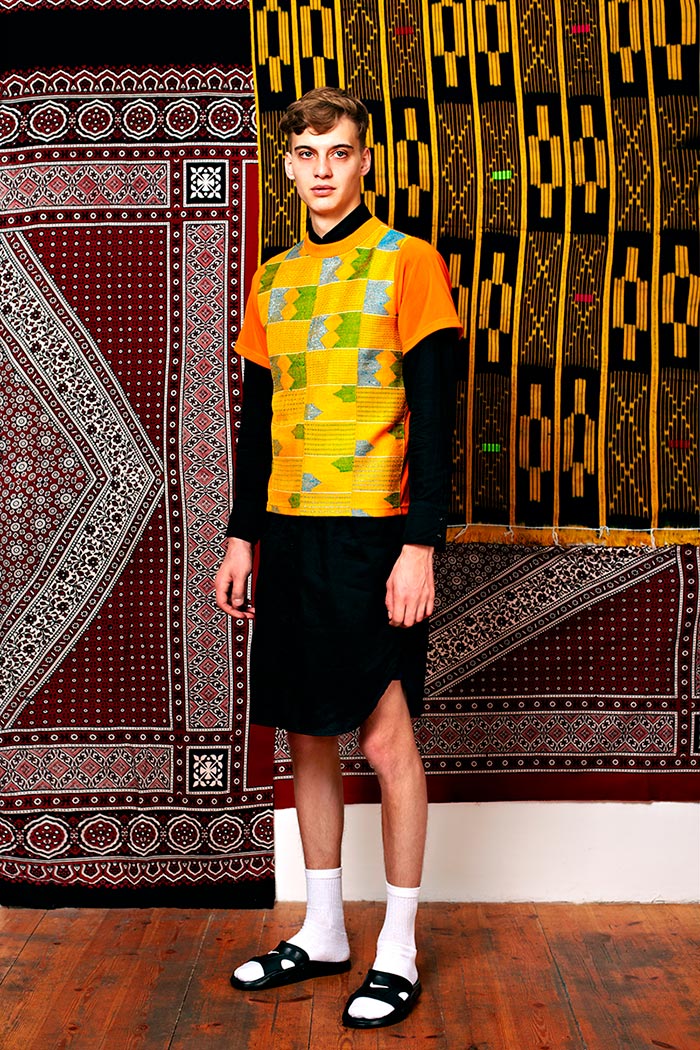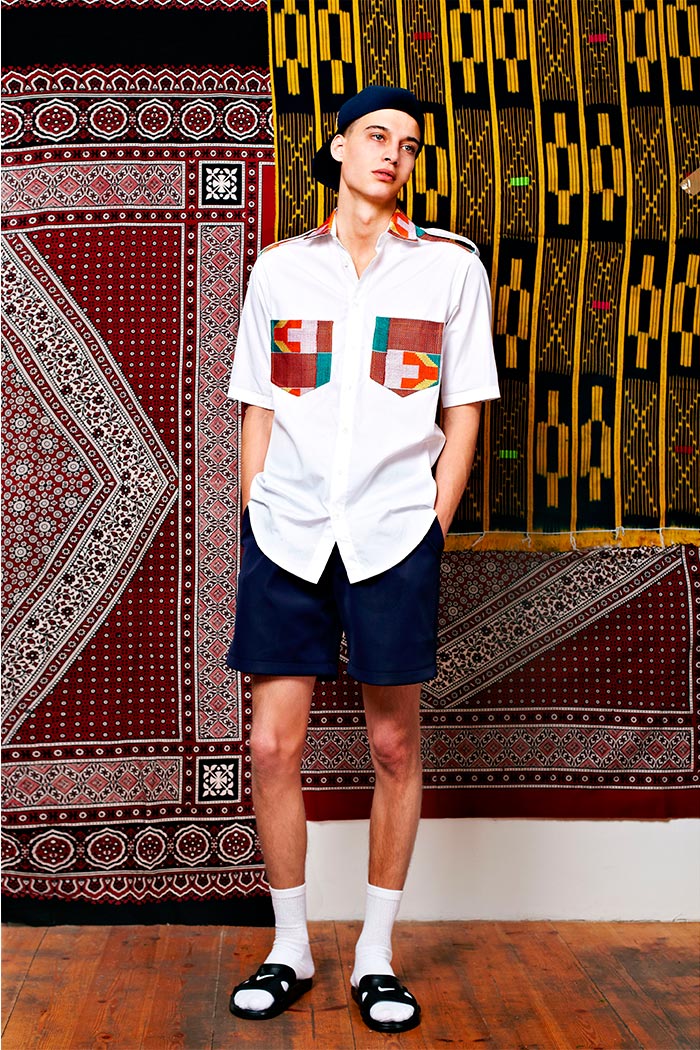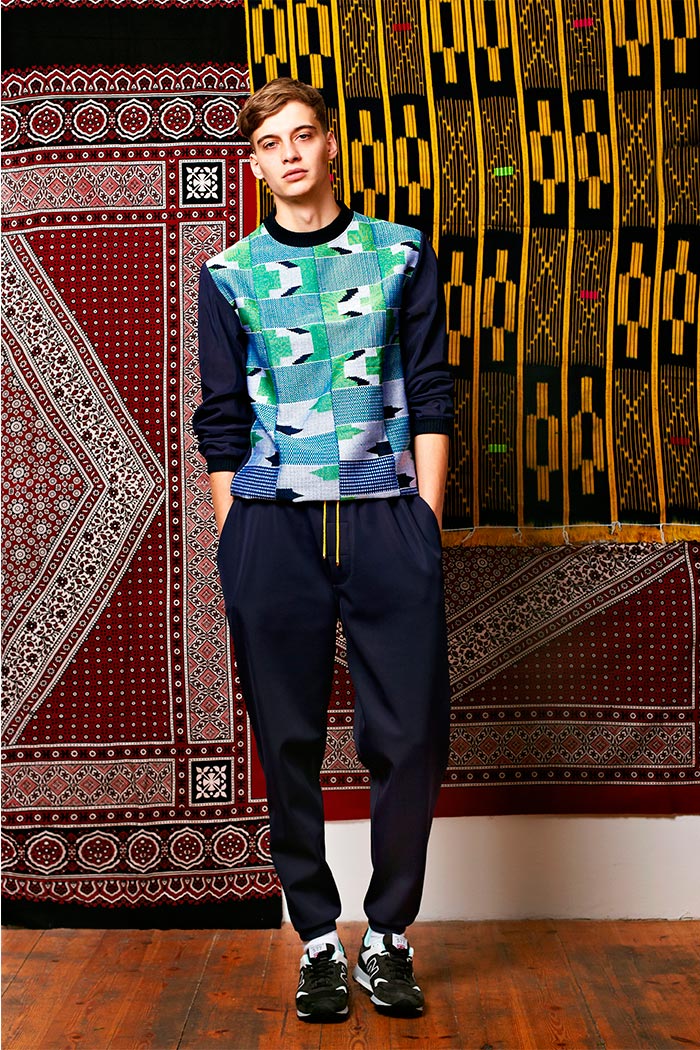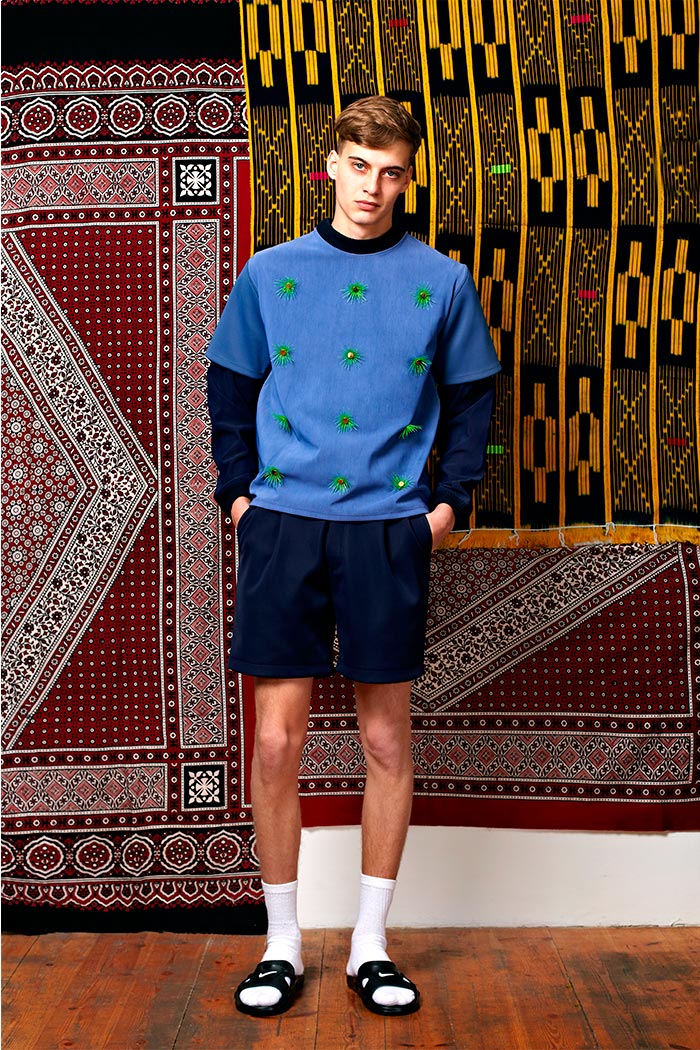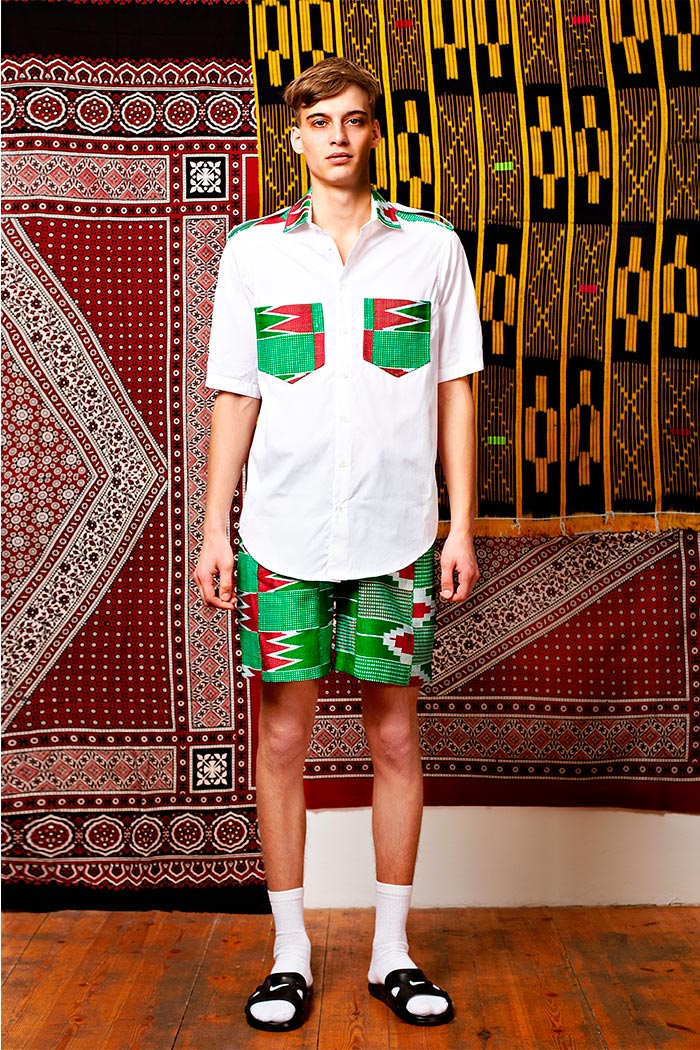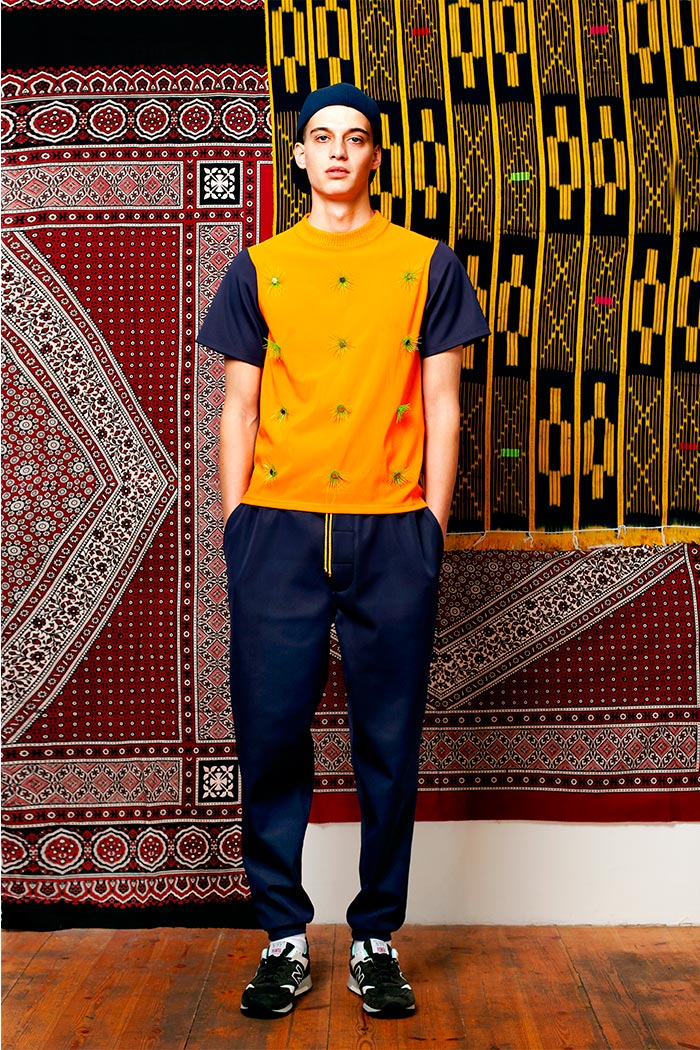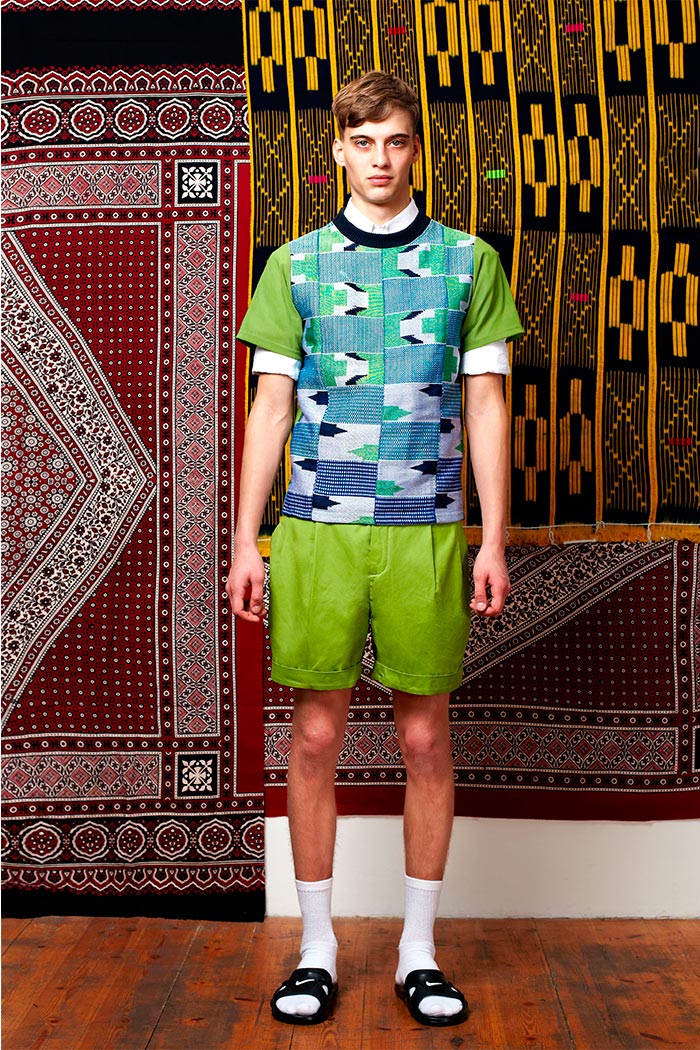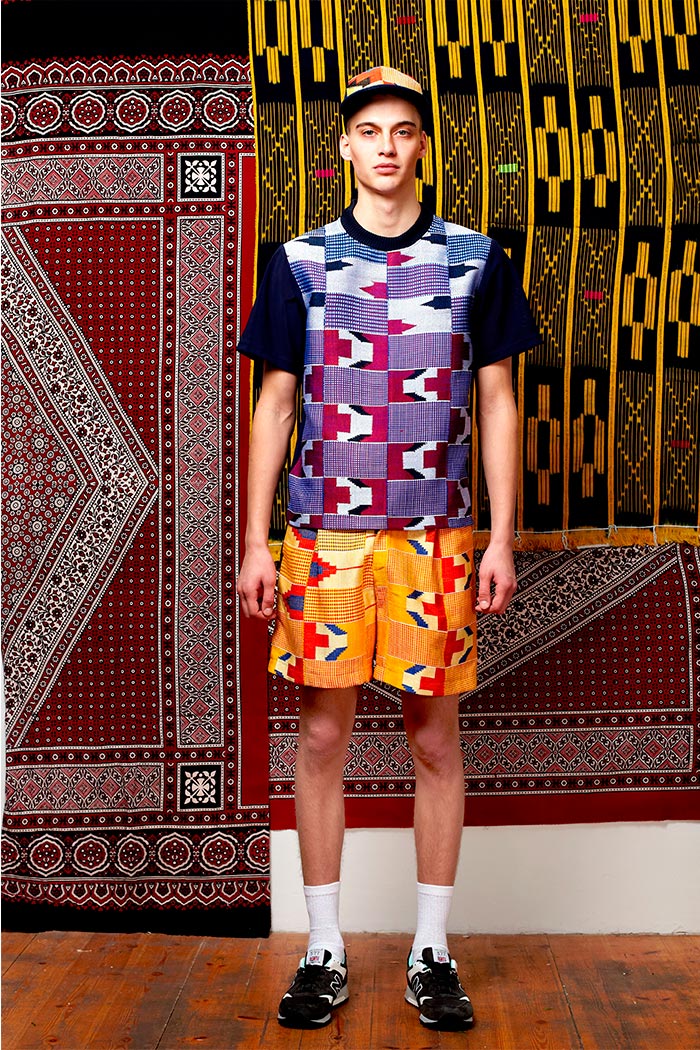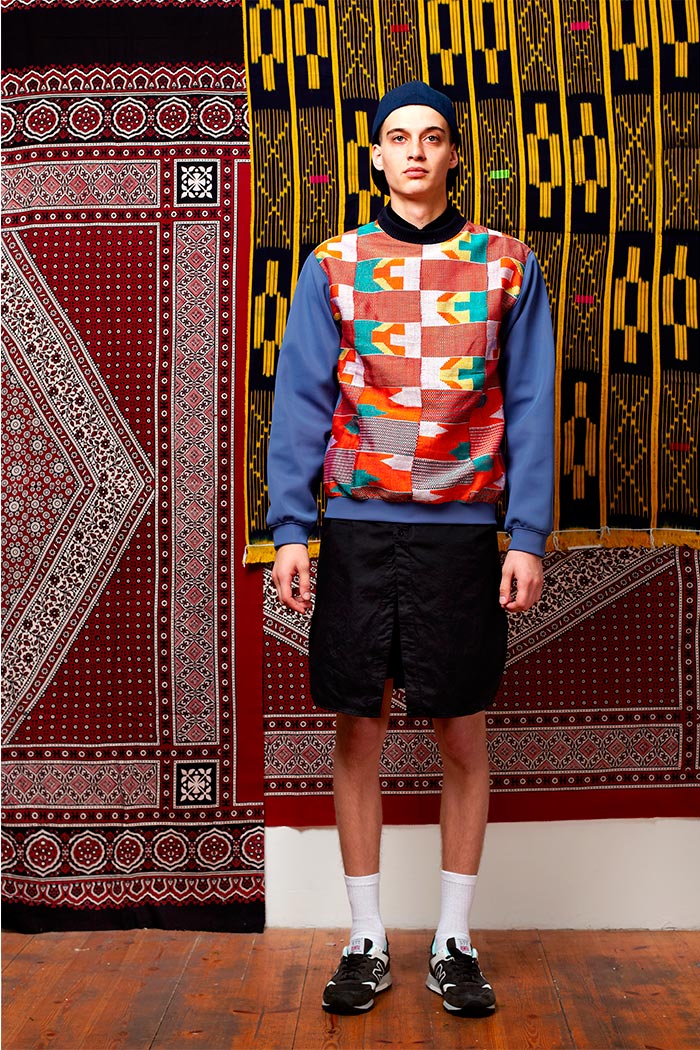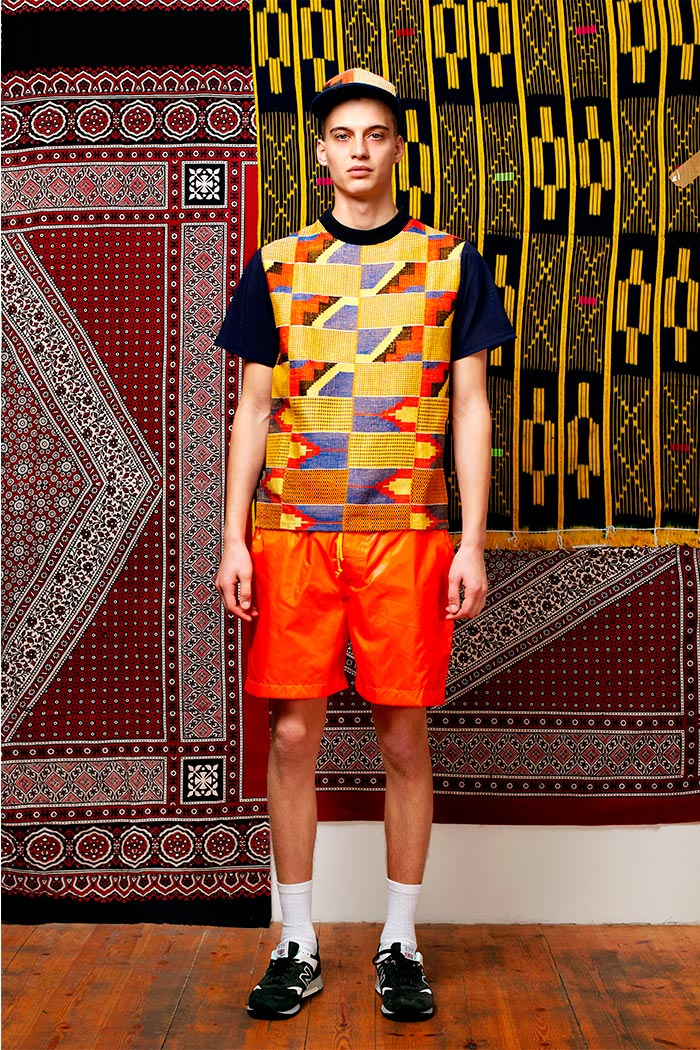 For SS13, Trine Lindegaard has focused on what she does best; exploring new techniques and textile developments. Lindegaard simply explains the collection as "a colourful collection that celebrates the traditional craftsmanship of Ghanaian fabric weavers whilst adding some sporty elements and of course, the odd bit of embellishment."
The collection quickly evolved from an approach from a West African based charity and an introduction to the wonders of their local weavers. Ultimately, the Danish born design talent celebrates their great textile tradition whilst breathing fresh life in their work by mixing it with Western hi-tech materials to achieve a wearable and modern collection.
The lookbook features Yuri (M+P Models) photographed by Ivona Chrzastek and styled by Naz & Kusi at Tzarkusi.