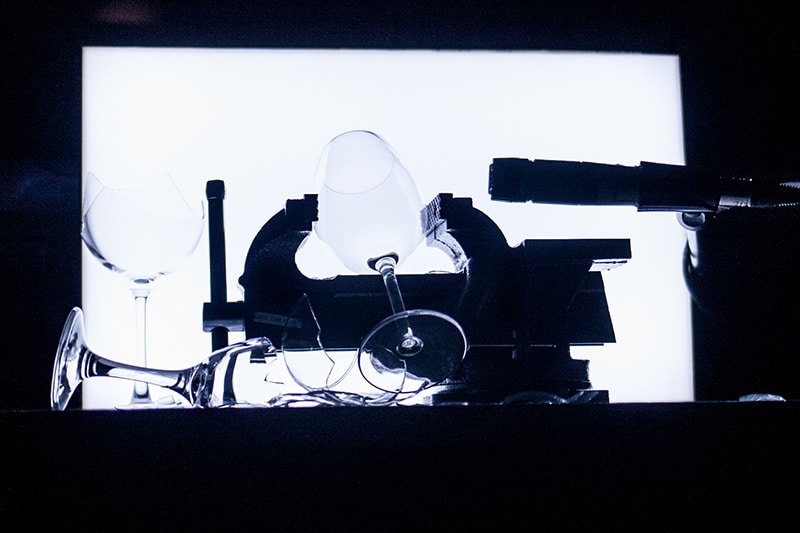 "A Taste of Sonar+D by Mazda"
, are the punctual and exclusive tech-shows programmed for the circle, that as referred by the name itself, let us peep into the vast creative content that makes
Sonar
one of the most influential festivals in the world.
Through visual and sound devices, disruptive technologies and new scenic experiments. These shows explore in depth the several dimensions of sound and light.
"
autopsy.glass
" it's the performance happening this Thursday, March 2nd, starting at 8.30 pm.
Myriam Bleau
explores the resonance and visual possibilities produced by the handling of 30 crystal glasses until it's final breakage.
The event is free to attend, however, there is limited capacity. So if you are in Barcelona and don't want to miss this chance, make sure to sign up
HERE
. Please bear in mind that the invitations will be awarded by registration order until the full capacity it's completed.