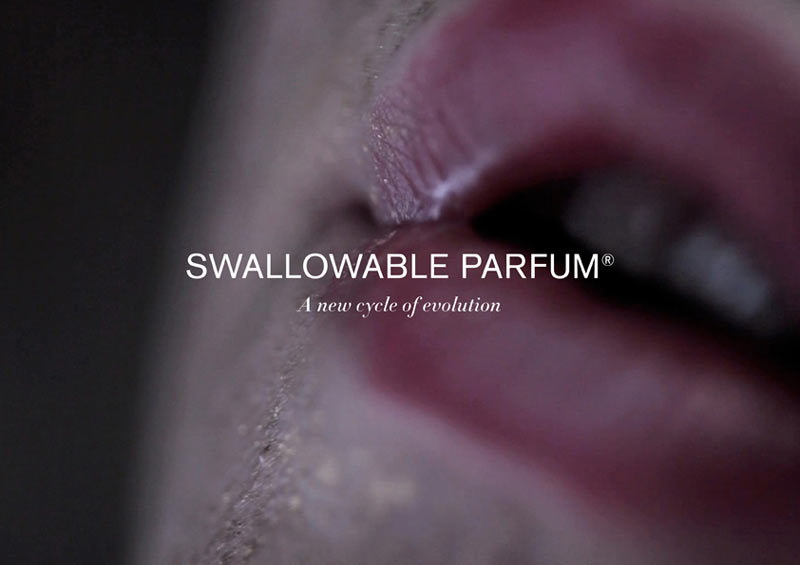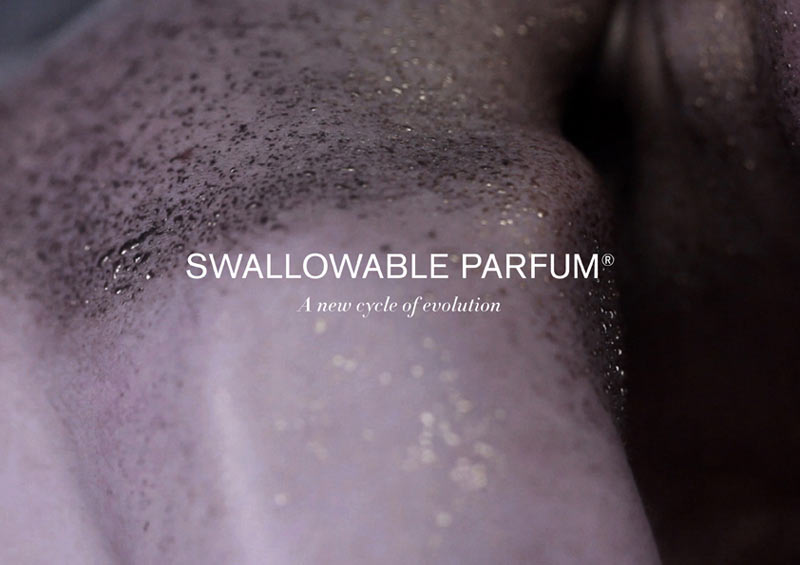 Internationally-celebrated body architect Lucy McRae teams up with acclaimed Harvard biologist Sheref Mansy, to create Swallowable Parfum: a digestible scented capsule that breaks entirely new ground in the science of human instinct.
Swallowable Parfum is a capsule that enables human skin to emit a genetically unique scent about who we are, and how we perform our identities. IIn a status-driven world where we are free to make our own choices, have access to infinite knowledge and information, and where anything is seemingly possible, we constantly seek out new ways to communicate our uniqueness and express individuality.
Once absorbed, the capsule enables the skin to become a platform, an atomizer, a biologically enhanced second skin synthesized directly from the natural processes of the body.
Fragrance molecules are excreted through the skin's surface during perspiration, leaving tiny golden droplets on the skin that emanate a unique odor. The potency of scent is determined by each individual's acclimatization to temperatures, to stress, exercise, or sexual arousal.
About Lucy McRae
Lucy McRae is an Australian artist straddling the worlds of fashion, technology and the body. As a body Architect she invents and builds structures on the skin that re-shape the human silhouette. Her provocative and often grotesquely beautiful imagery suggests a new breed; a future human archetype existing in an alternate world.
Trained as a classical ballerina and architect her work inherently fascinates with the human body. The media call her inventor, friends call her a trailblazer. Either way, she relies on instinct to evolve an extraordinary visual path that is powerful, primal and uniquely Lucy McRae.