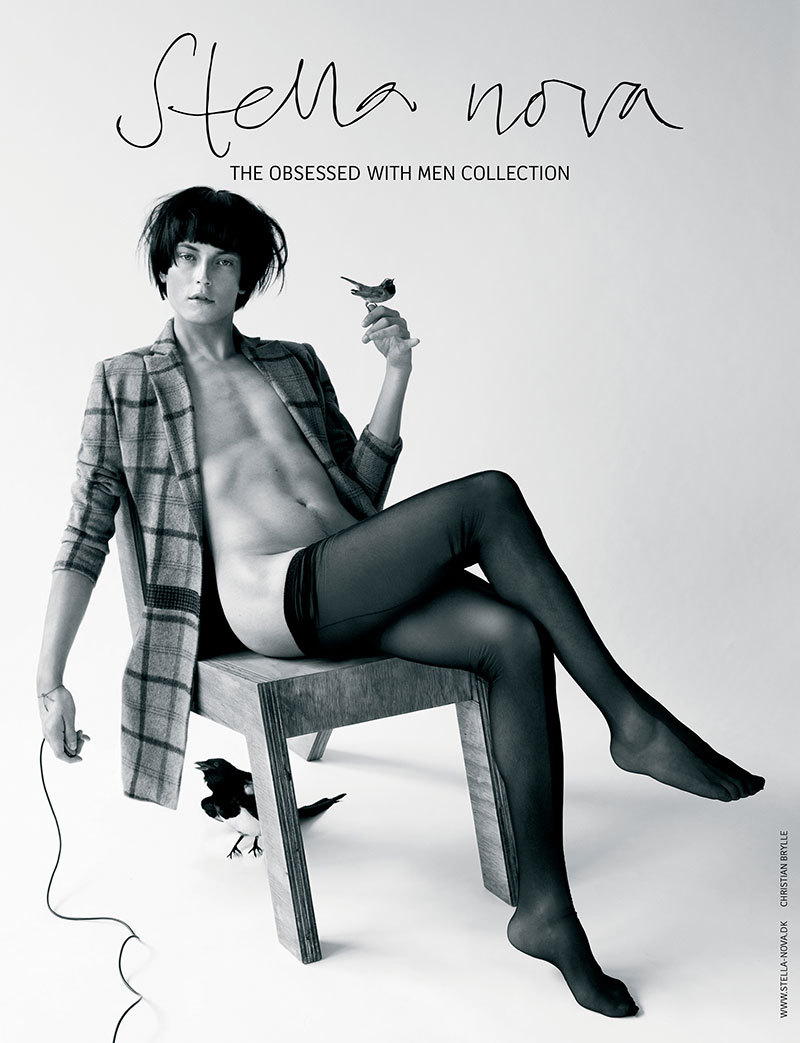 Model and photographer Christian Brylle collaborate with Stella Nova for the brand's Fall/Winter 2012 campaign.
This time Stella is crazy about men. She is just not quite sure, if she wants to be a man or if she wants to be a woman chasing men. The campaign picture is a result of these thoughts. It is an extension for the base of the collection and a consequence of this.
Creative director and designer Trine Skoller about the campaign:
"As far as I know, we haven't seen many fashion campaigns with a man in women's clothing before. Furthermore it is the model himself, who is also the photographer, which is different. I have never met Christian Brylle (model & photographer) face to face, because he lives in New York. I choose to contact him, because I thought he was the right person for our campaign and since then, we have exchanged ideas and thoughts over phone and email, which has created the final result.
I gave Christian rather free limits, to make the picture on the basis of how he senses Stella and her universe. For me, he is the right person, because he has an androgynous look and yet he clearly looks like a man to me.
The campaign is interesting in several ways – primarily because it reflects thewhole idea of the collection but also because it concerns a contemporary trend, where women looks like men and men looks like women. It also puts question mark to, why we dress up and for who we want to look nice. Do a woman dress up to attract the attention of a man or to impress other women?
The campaign is also sort of a comment to the fashion industry, where you reach for the perfect picture, even though everyone knows, that perfect humans do notexist. Basically it's not that interesting, making a perfect picture with a pretty model, because everyone can do that. It is almost too easy and do not have much identity and nerve. "I find it more fun to work conceptually with the idea as a controlling factor in the process, and that is how our campaign picture was made".