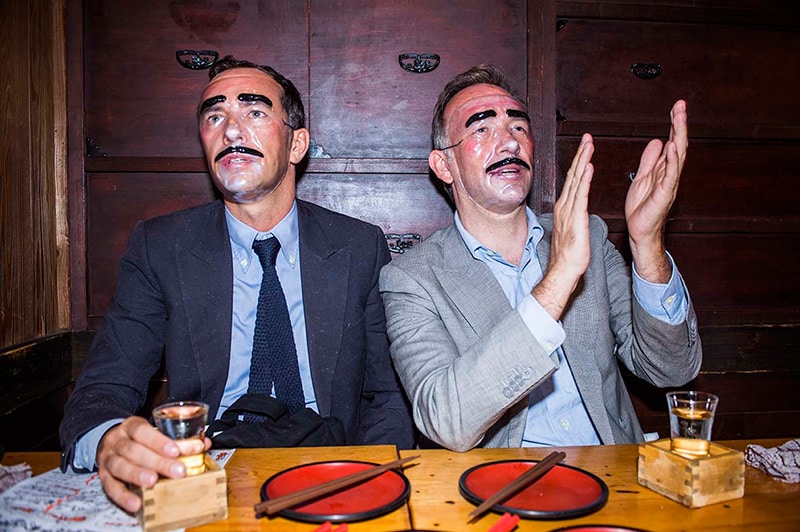 Barcelona's favorite festival is back to celebrate 25 years of music, creativity, and technology. Sonar 2018 is packed with exclusive shows and premieres for this special occasion.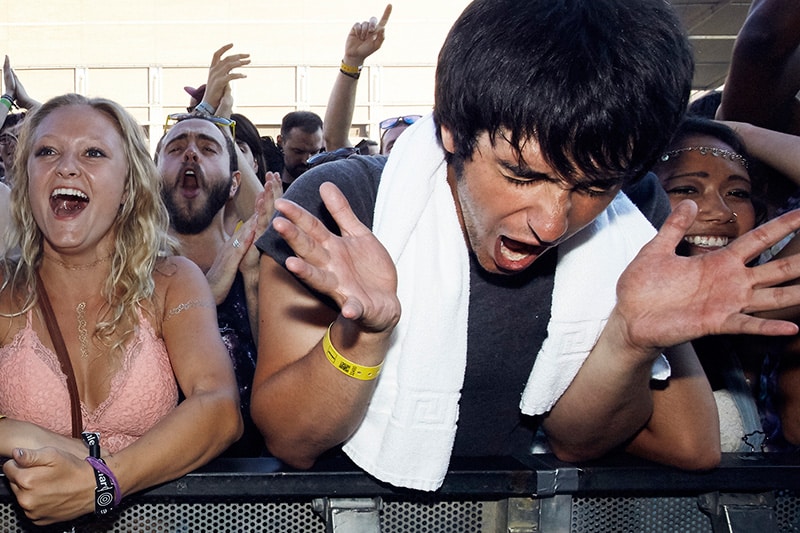 Thom Yorke, Radiohead frontman and one of the most essential musicians of our time, joins the lineup with a special concert on Saturday night, June 16. He will revisit songs from his impressive career in a live mix with producer Nigel Godrich and multidisciplinary artist Tarik Barri, who will provide the stunning visual aspect of the show.
Two extraordinary djs performing at Sónar by Night will also present very individual sets at Sónar by Day:
Laurent Garnier will provide a retrospective of his career to date, with a special session entitled Laurent plays Garnier, in which he will only play music from his own extensive repertoire of original compositions and remixes (Thursday, June 14); meanwhile, Diplo will deliver a unique format for Sónar by Day entitled Diplo presents, in which he will bring together his favourite emerging African artists -Distruction Boyz (South Africa), Mr EAZI (Nigeria) and Kampire (Uganda)- in a showcase that he will close with a DJ set (Friday, June 15).
This year cutting edge urban music takes on special importance with the inclusion of GoldLink, Yung Lean, Oddisee & Good Compny, Dre Skull, King Doudou, Preditah, Joe Kay del sello Soulection, and Little Simz, presenting revitalizing styles and sounds including slow rap, dancehall, activist hip hop, new funk, the latest in British grime and African influenced trap.
Red Bull Music Academy continues in its role as a global talent scout for emerging new artists and will once again return to Sónar by Day. The all-star line-up of Academy friends and alumni adds to the previously announced artists the world premiere of legendary drummer Tony Allen performing with musical polyglot Amp Fiddler. Additional world premieres announced today include a DECISIVE PINK, a project between Angel Deradoorian of Dirty Projectors with Kate NV; Teklife titan DJ Earl and producer Nick Hook; and a brand-new project by Larry Gus and Mr. Statik: Territroy live. Claude Speeed and the four-piece ensemble, Emma Jean Thackray's WALRUS also join the new additions. As in previous years, Red Bull Radio will be broadcasting live on site throughout the festival.
Sónar continues its strong commitment to the most underground, extreme and unclassifiable sounds on the SonarXS stage, with new additions including disparate and stimulating artists such as the American artist Chino Amobi (global noise and hardcore); Latin America's Rosa Pistola (reggaeton and new Latin rhythms); Nathy Peluso (trap and contemporary soul); Russell Haswell (experimentation and noise in a duo with Sue Tompkins); Egypt's Rozzma (Arabic beats); Madrilenian of Taiwanese heritage Putochinomaricón (new lo-fi trap); and the Spanish revelation MOW –the alias of Gabriela Casero- (dream-pop) who, accompanied by her band, will present songs from her debut album, 'Wom'.
Sónar by Night also fills out its program with live performances and heavyweight sets from the likes of Modeselektor dj set, A-Trak, Benjamin Damage, rising star Charlotte de Witte, and Bonobo with a special dj set designed for dancing into the early hours; and concerts from avant-garde artists at Sónar by Day, including Cornelius and Alva Noto (both presenting new albums); Laurel Halo; Agoria (presenting his first live show) and three high-octane duos: Sinjin Hawke & Zora Jones, Ilpo Väisänen & Schneider TM (under the alias Die Angel), and the Americans Second Woman.
Tickets for Sónar are available at www.sonar.es