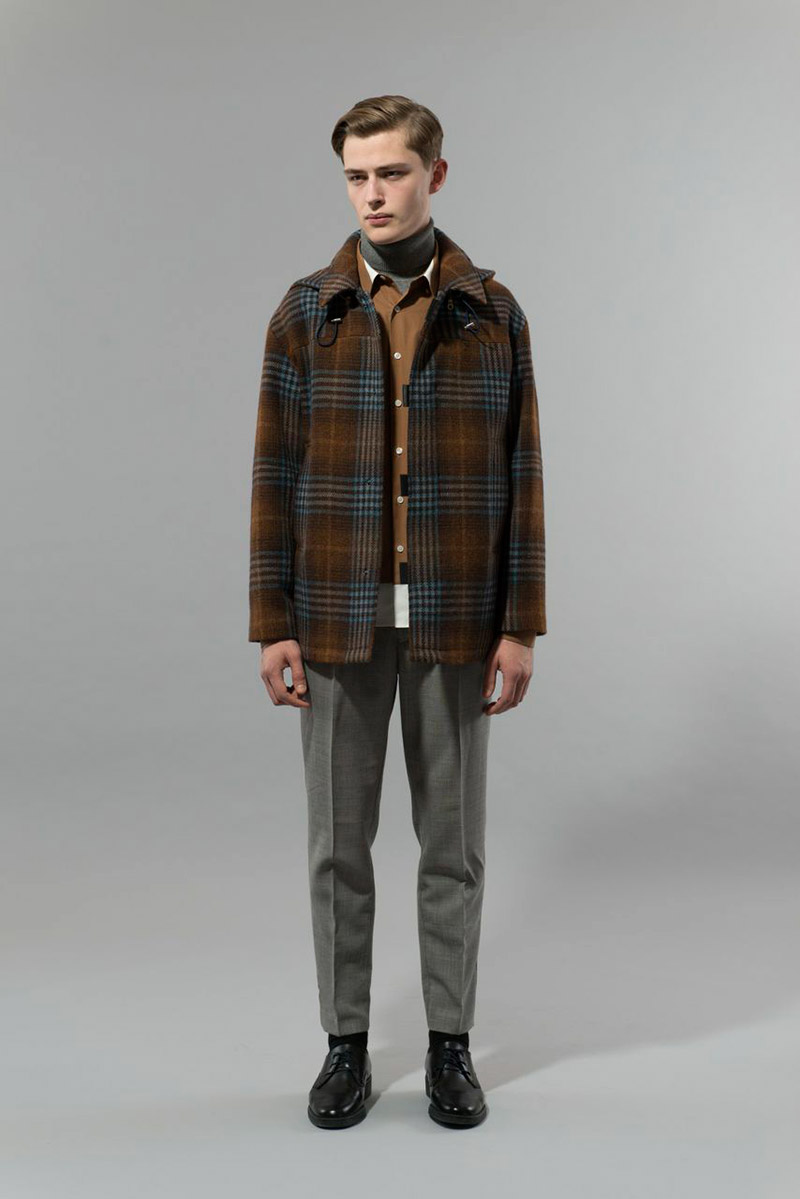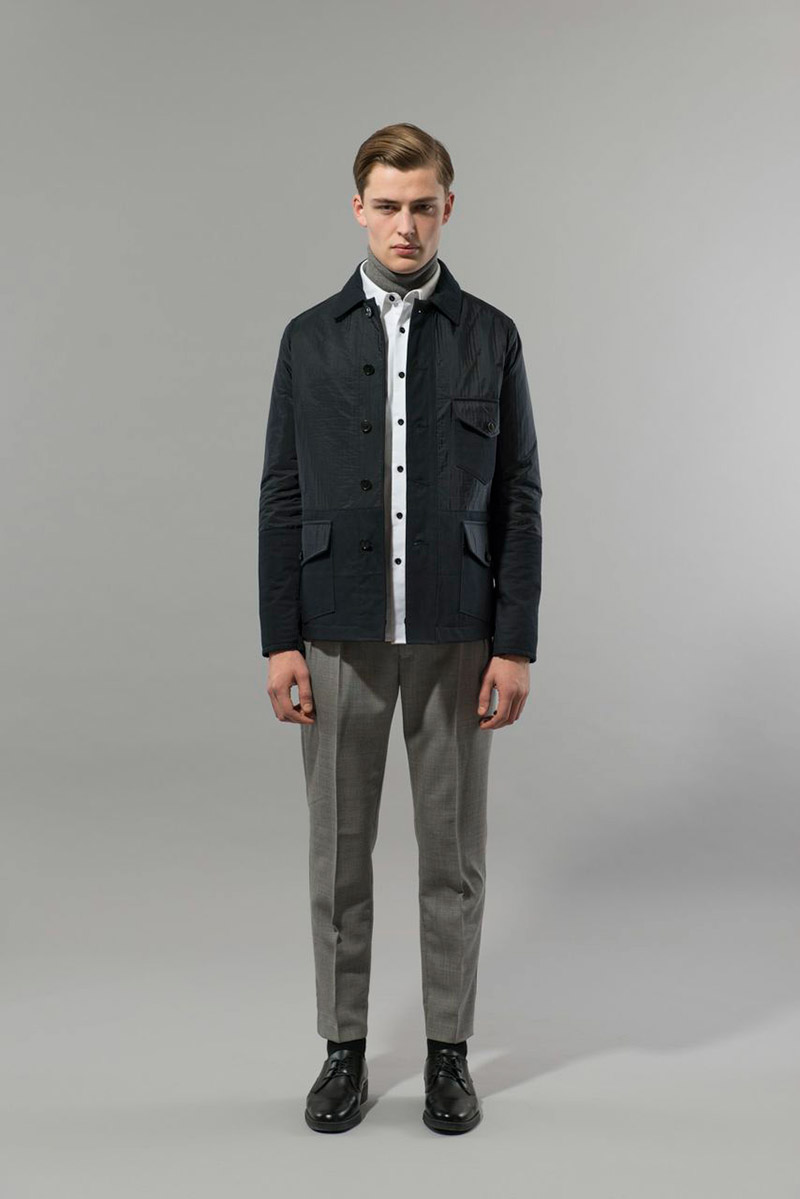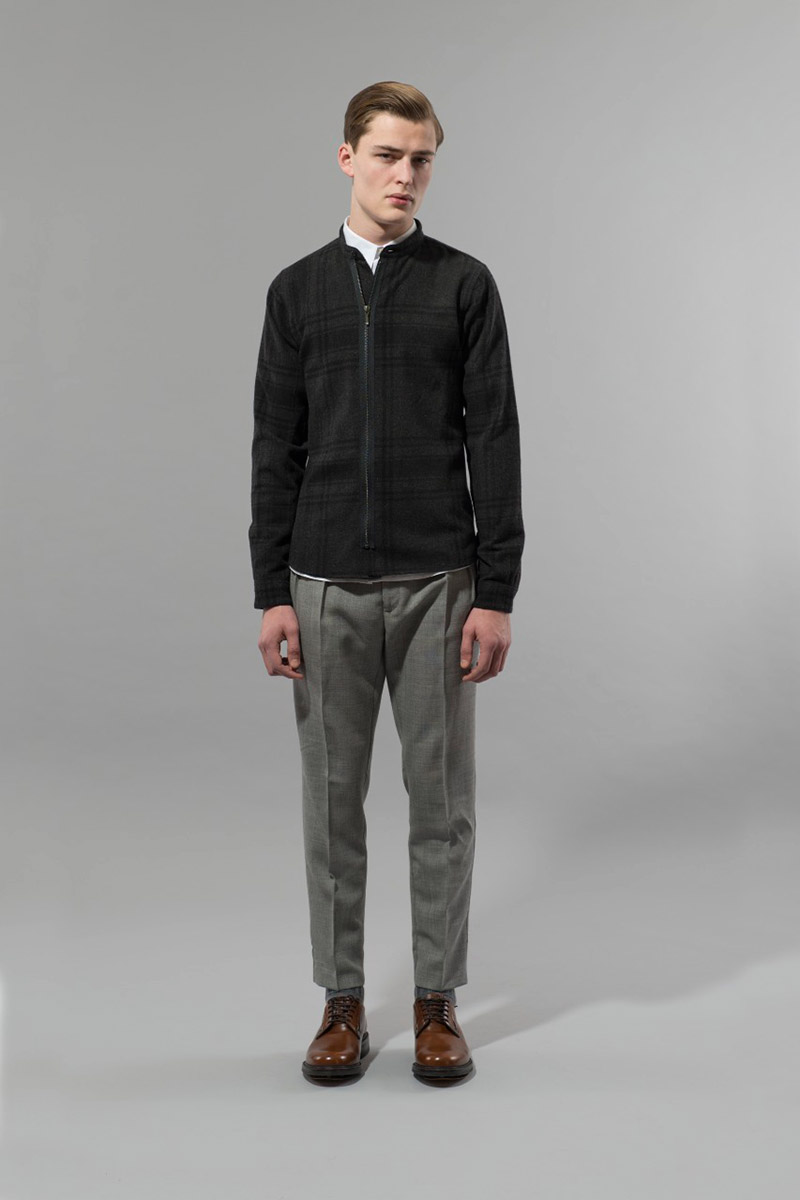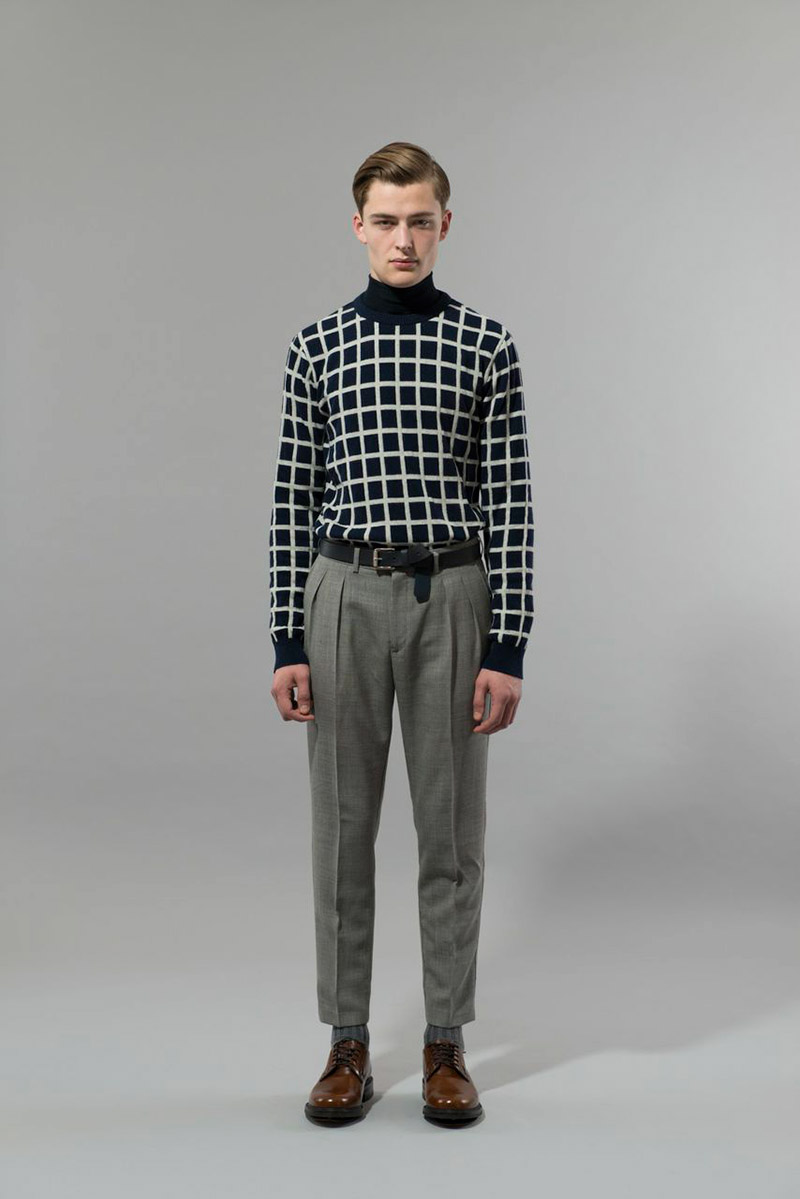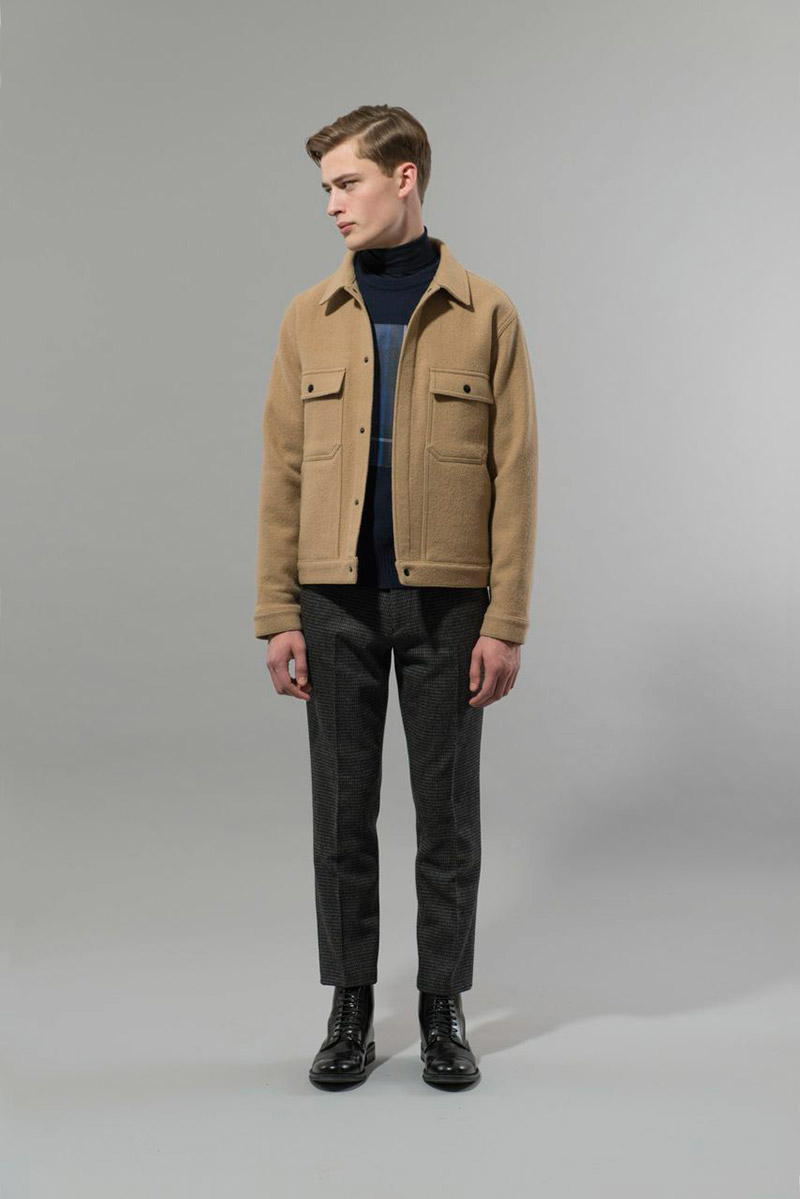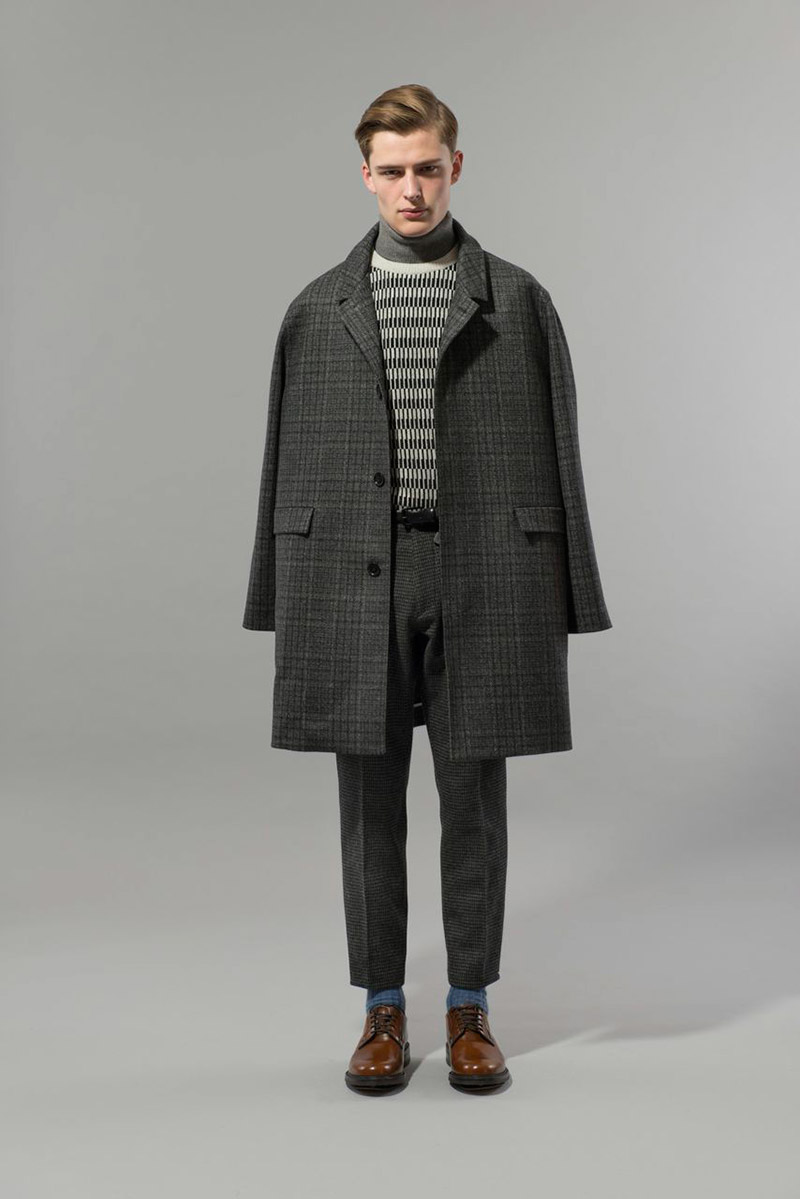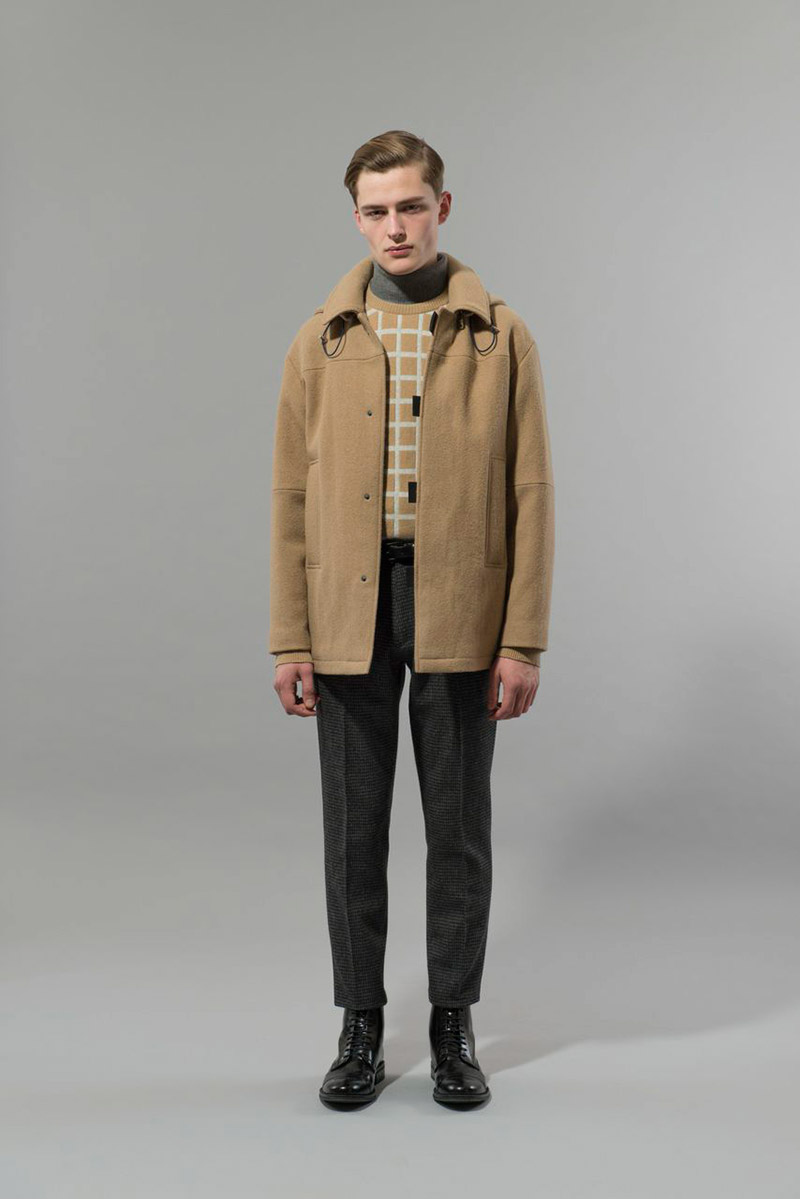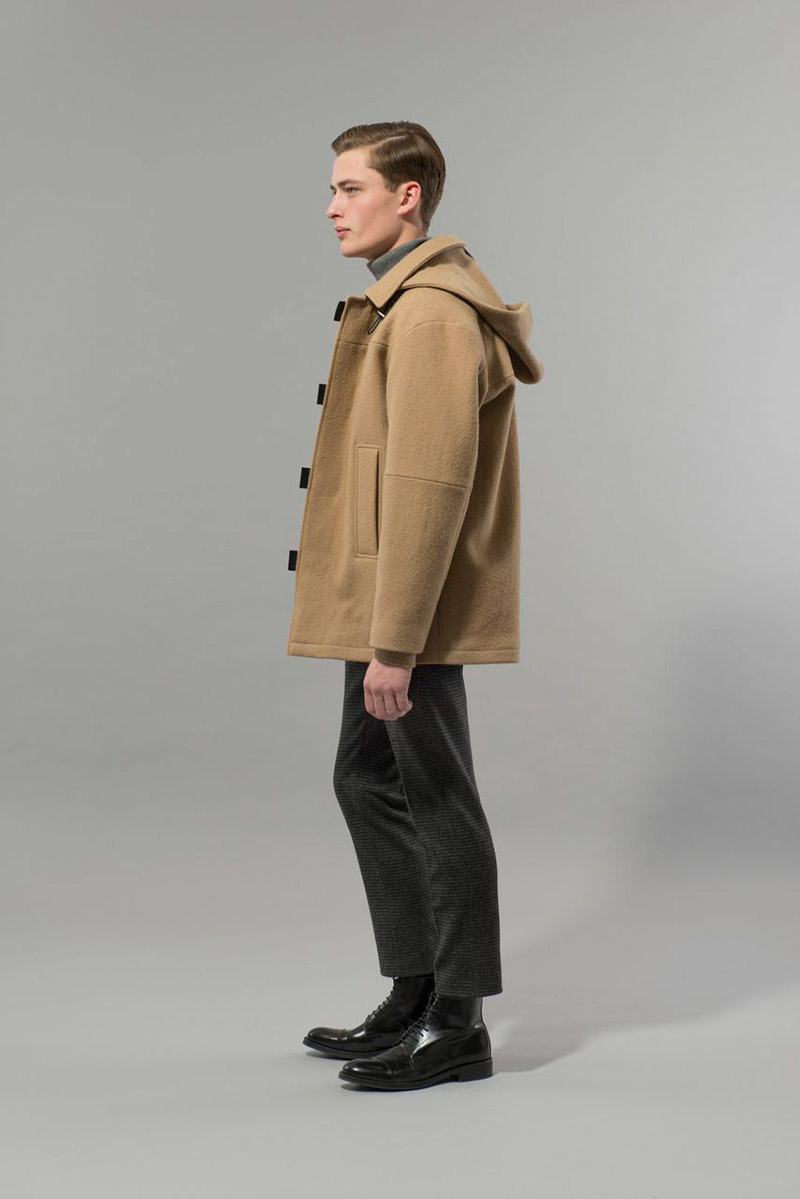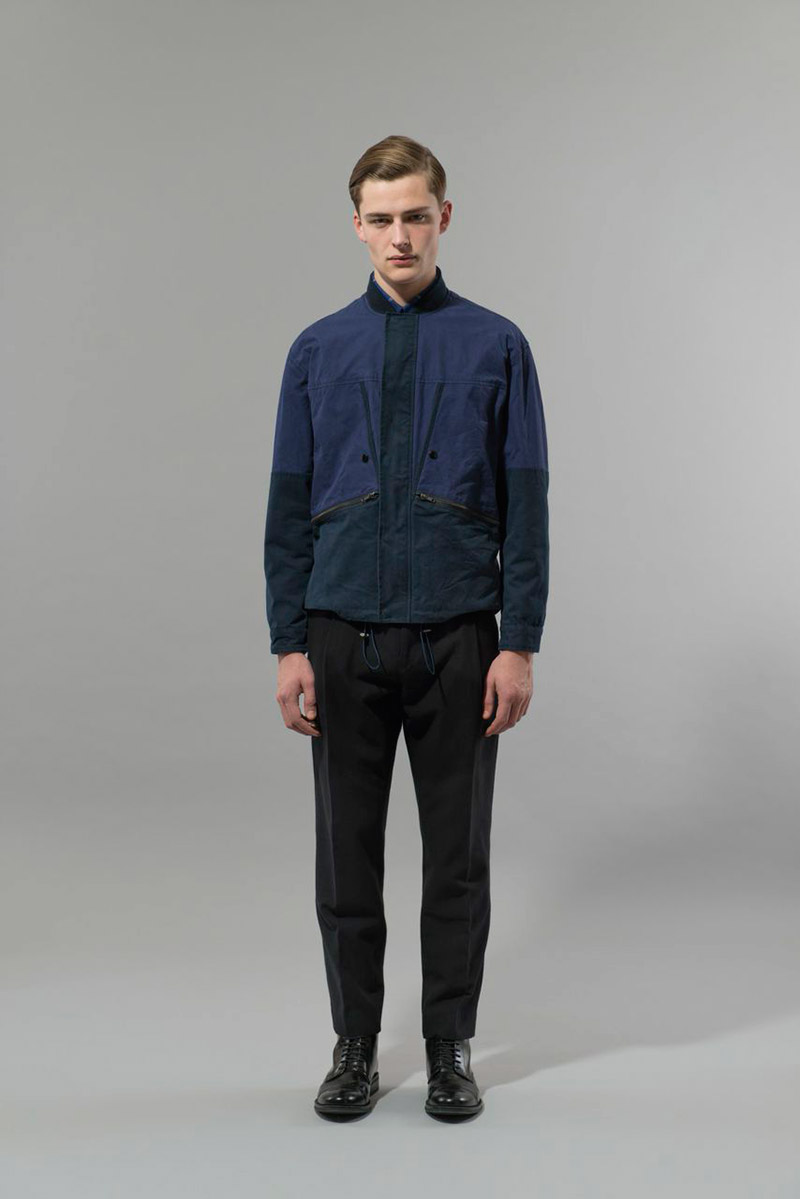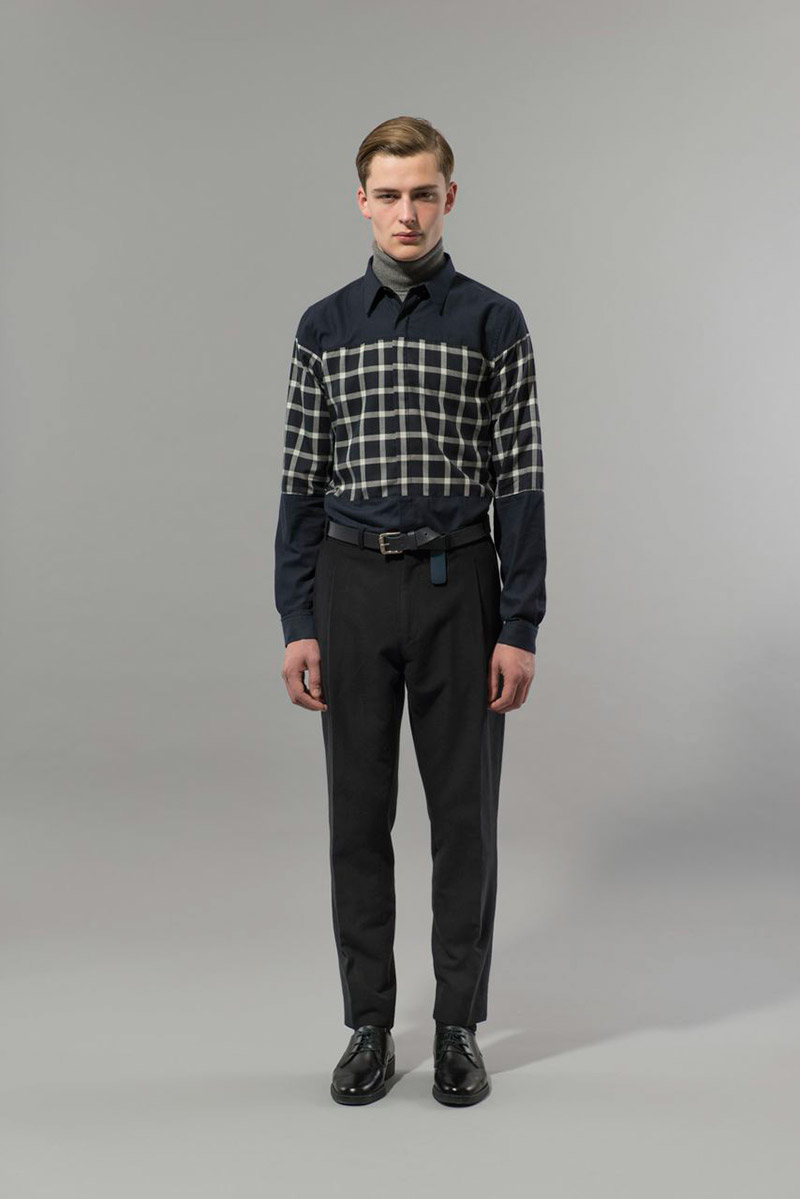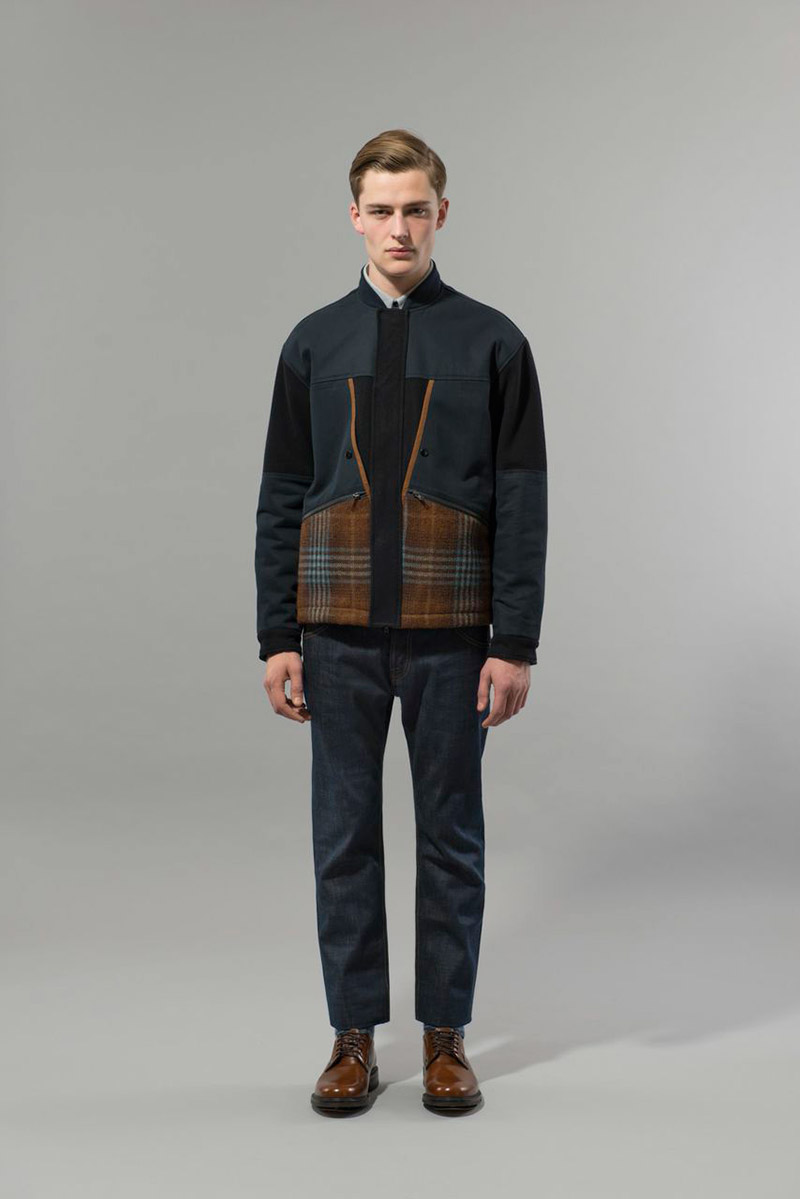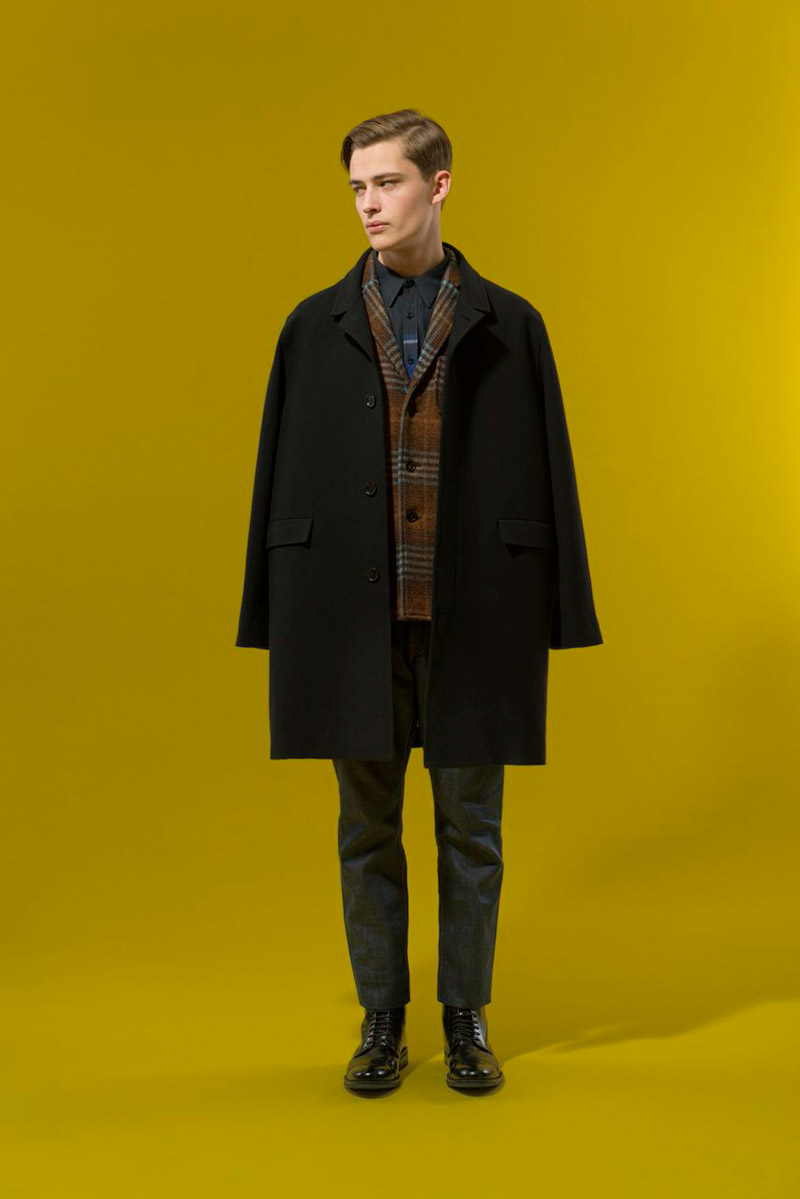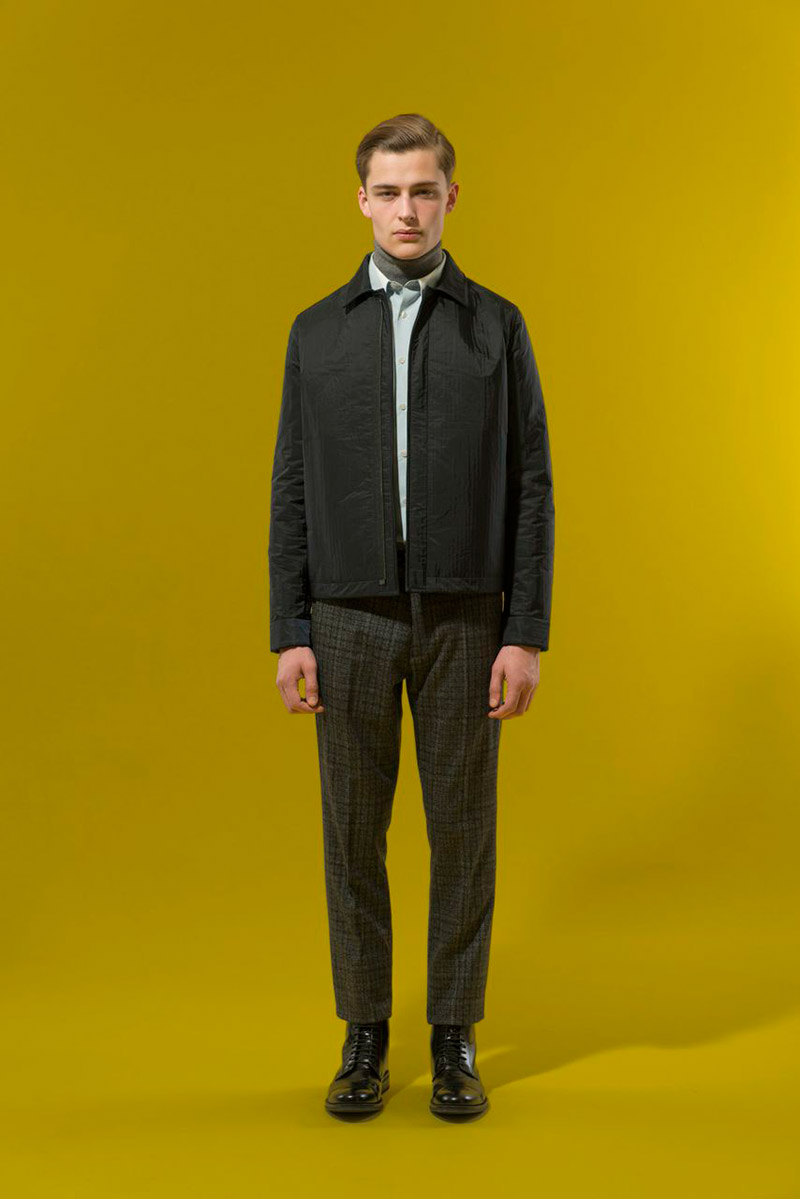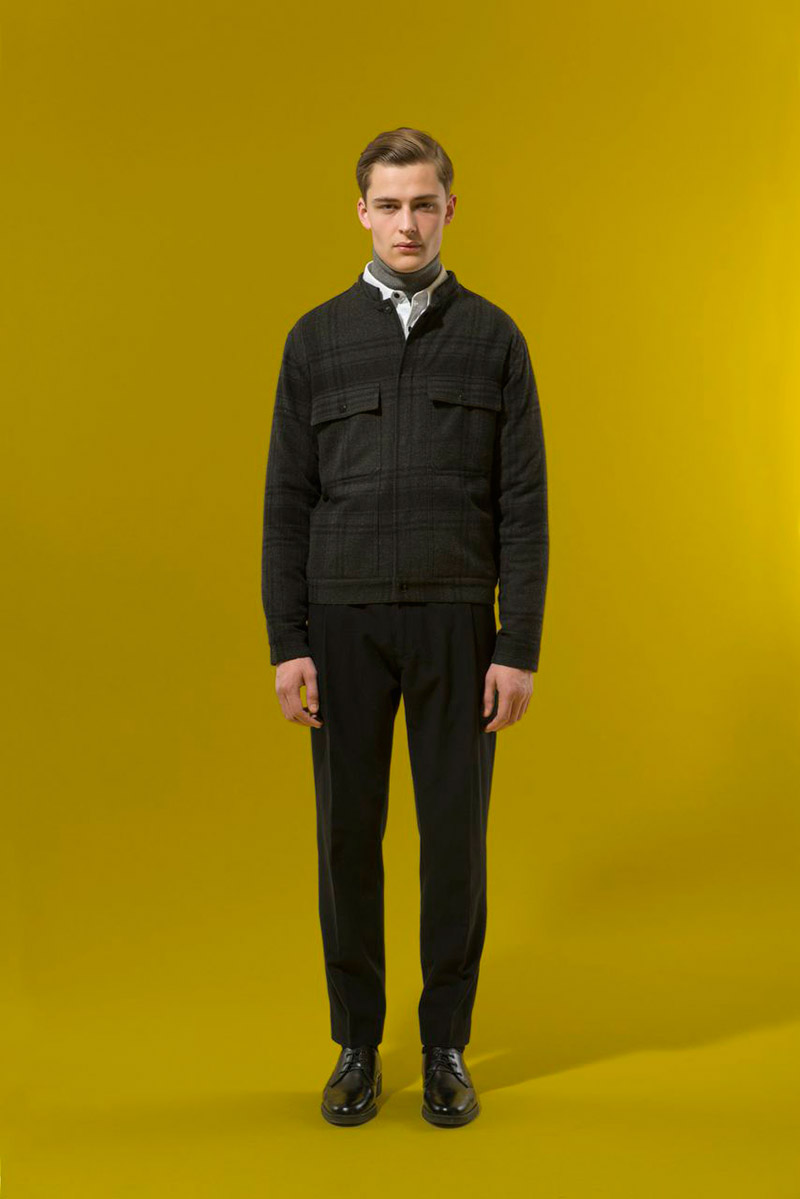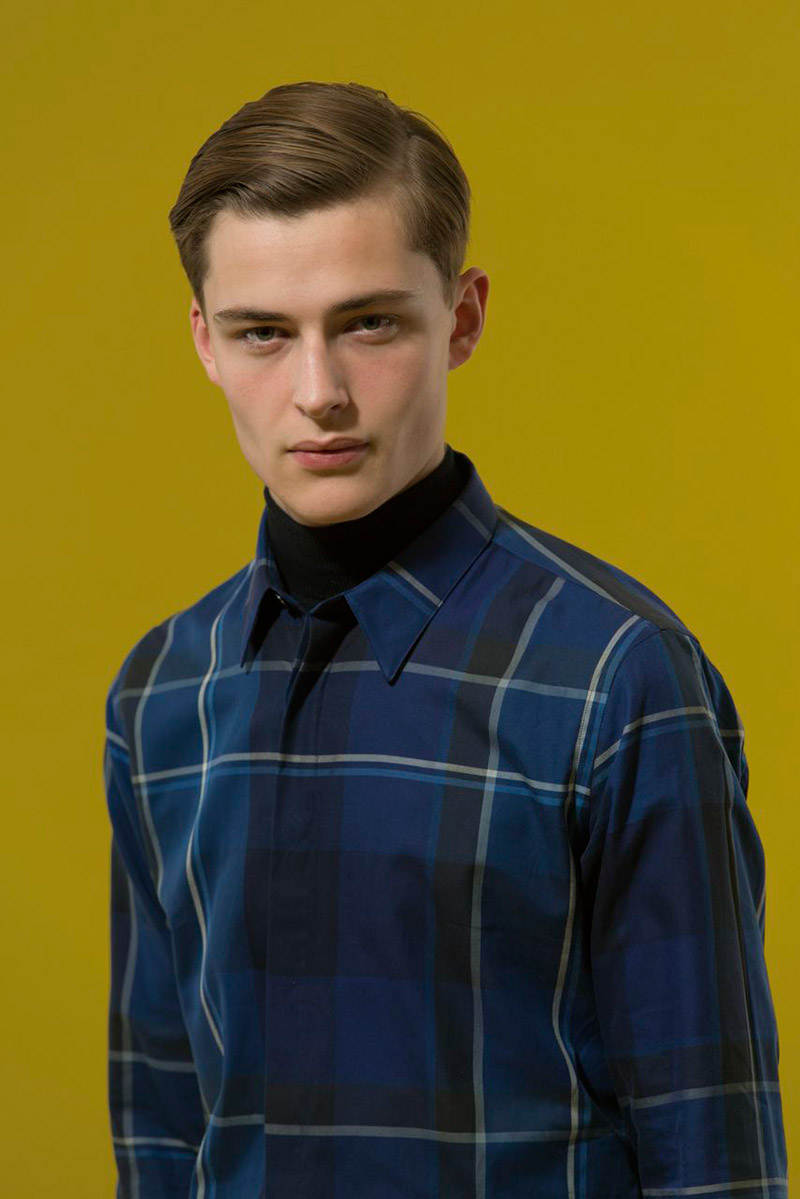 With this collection, SMITH-WYKES was inspired by a boffin elegance and the promise of the dawn of the computer age. This collection looks to inspirational touch points such as the film The Man Who Fell to Earth and the academic researchers and the optimistic visuals of the early days of the computer revolution. SMITH-WYKES was drawn to the strong graphic statements of mechanical punch cards and early computer screens, switches, buttons and sounds and the overall physicality of electronics, standing in contrast with today's silent technologies.
A strong binary statement of midnight black and pure white set the foundation for the collection, and these are softened with layered and muted manila paper tones, greys and charcoals or accented with fresh combinations of autumnal rusts or carbon paper blues.
The "Binary" jackets blend a unique double face bonded thermal nylon with cotton canvas to create the perfect seasonal overshirt style jacket or zip fronted layering bomber. Multi pocket "Lander" jackets draw on elements of cosmonaut style bombers in combinations of manila paper tones in cotton canvas or vibrant carbon paper blues mixed with Scottish tartans.
Shirting continues the play of material, pattern and strong refined graphic detail. A washed heavy cotton oxford shirting in clean solid colors is offset with graphic contrasting buttons or angular and graphic color contrast blocking. A fine-touch cotton twill series has strong placed graphic grid checks or a unique bold vibrant blue tone oversized check, a pattern that is repeated on knitwear and T-shirting.
Duster coats in refined compact wool in a deep midnight black and soft cashmere ombré checks are worn over the shoulders. The scholastic duffle shape is reimagined in a heavy washed boucle wool or a rich autumnal toned pure wool Scottish tartan, with unique leather tab front closures and elastic drawcords.
Graphic wool sweaters and accessories evoke the saturated static distortion of early computer screens, primary grids and the graphics of early computer punch cards.
Photography: Jonathan de Villiers
Styling: Laura Walters 
Model: Caoimhin O'Brien at Bananas (Paris)