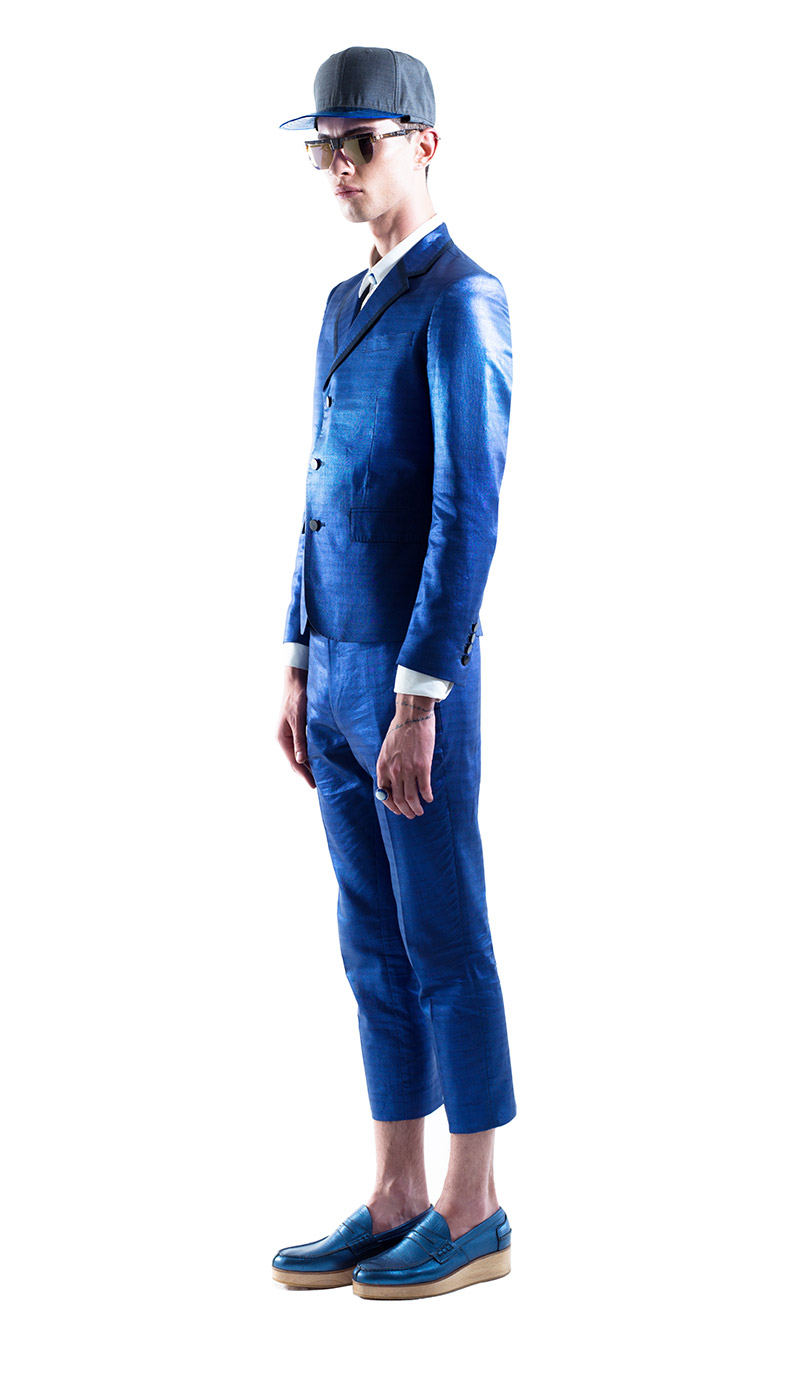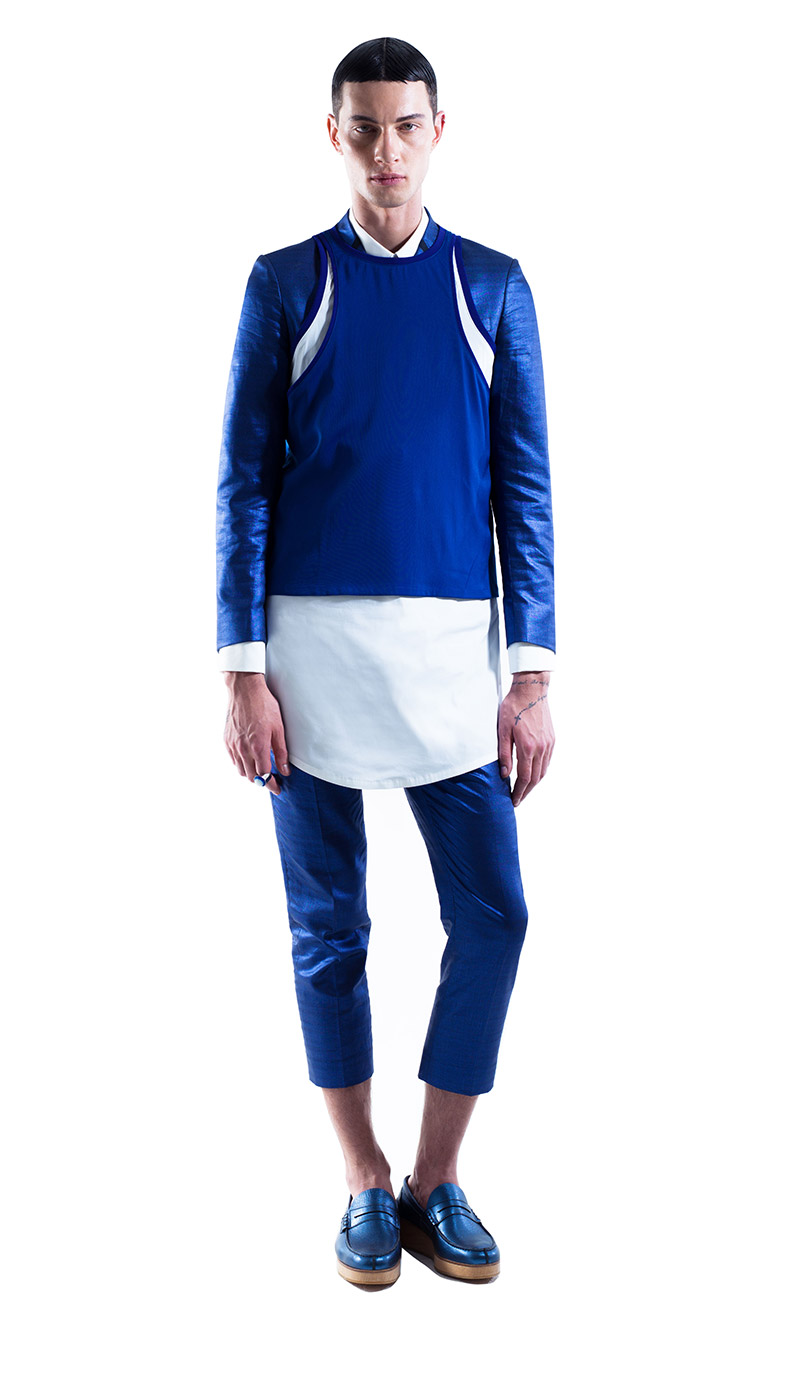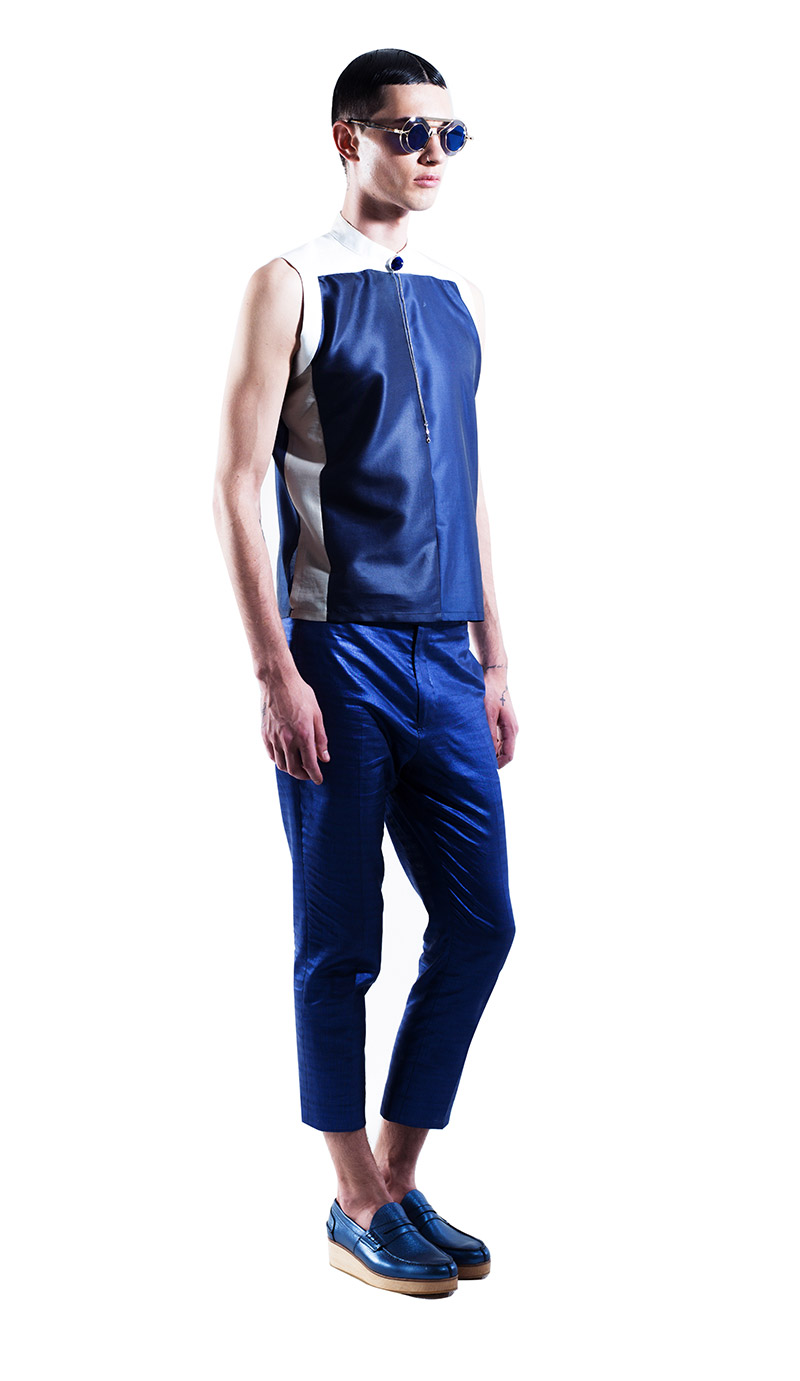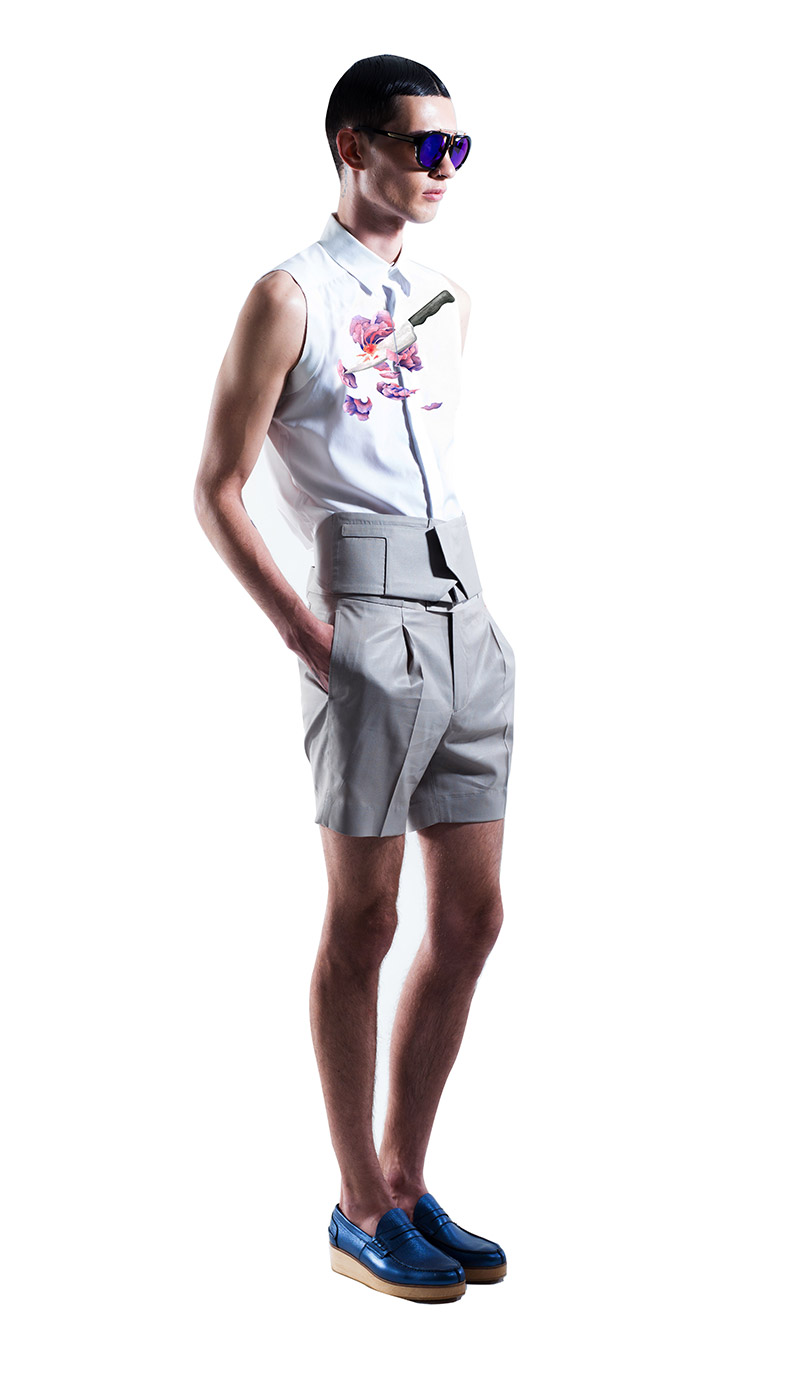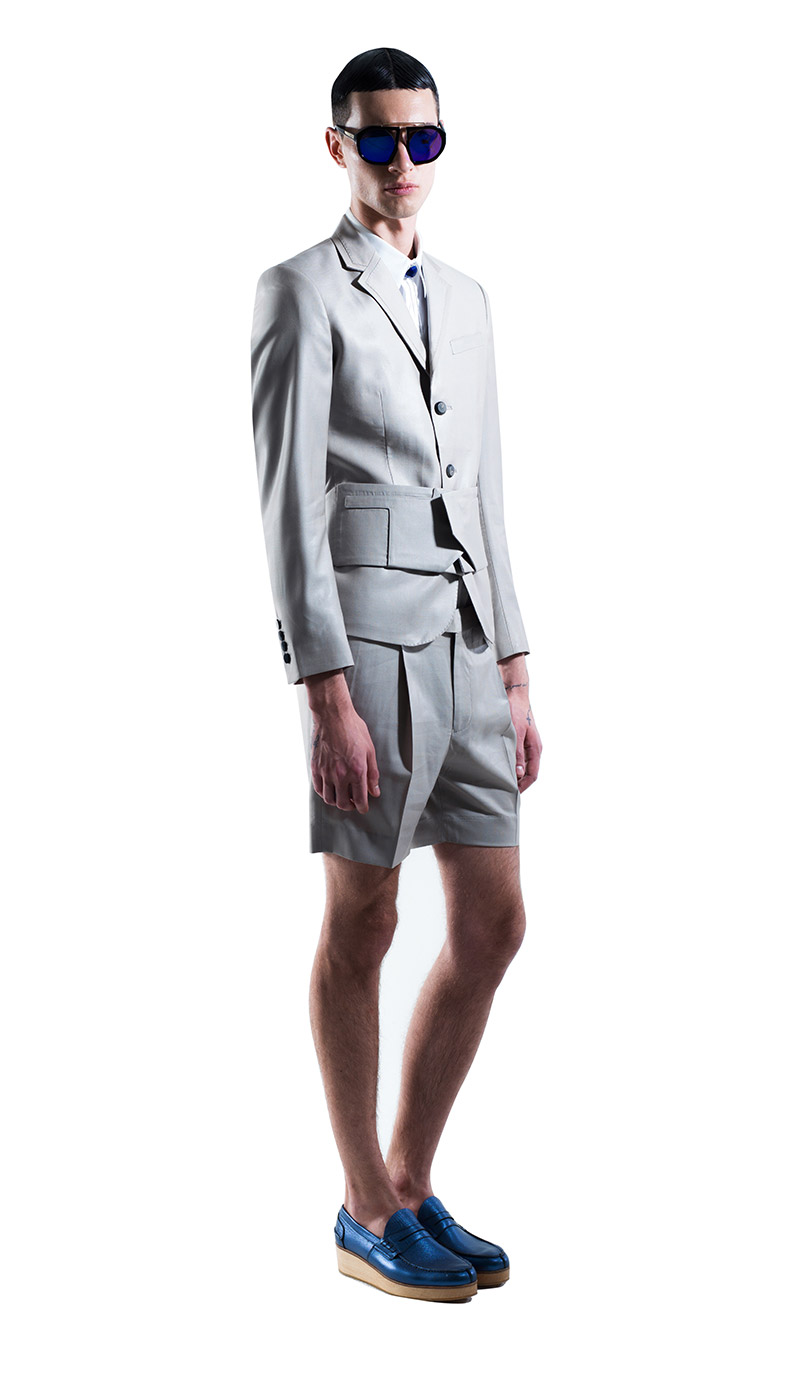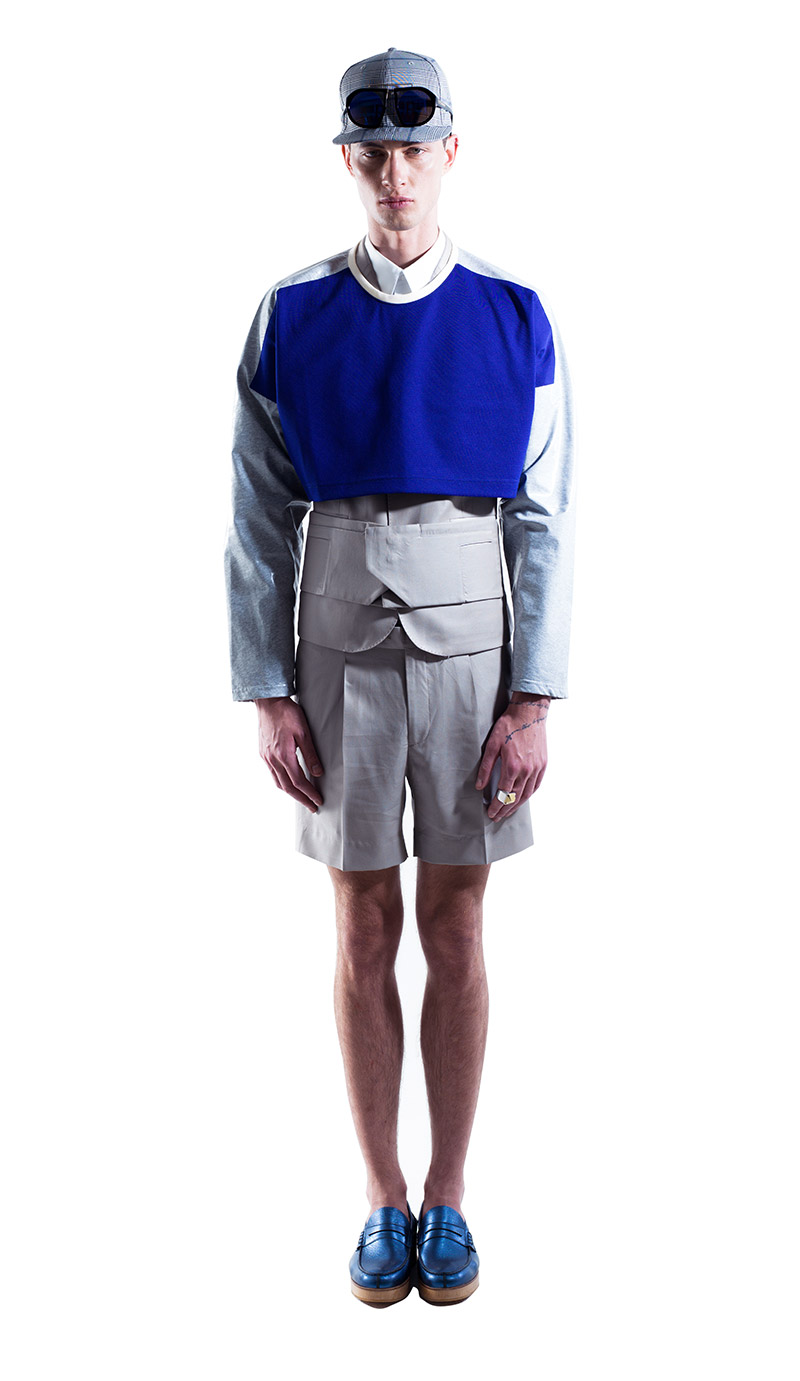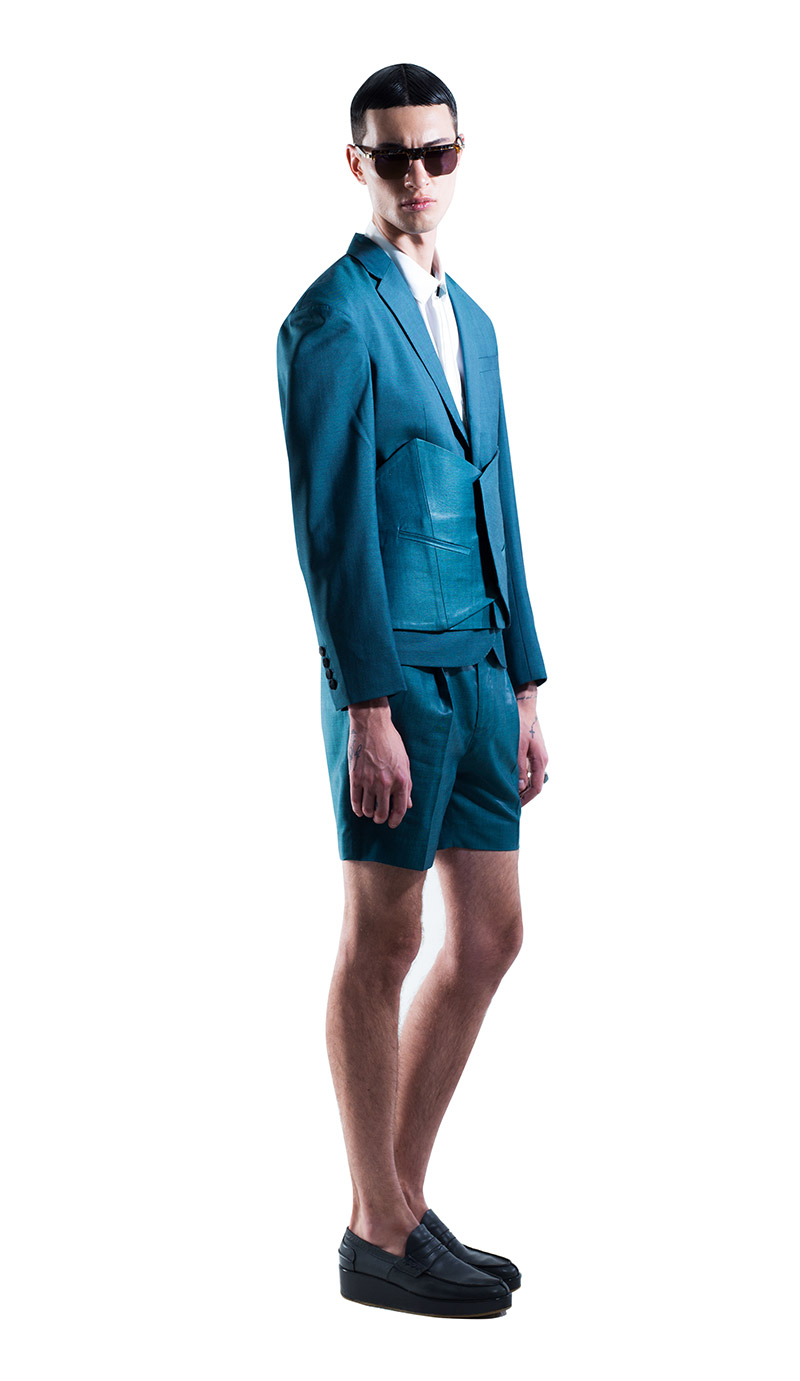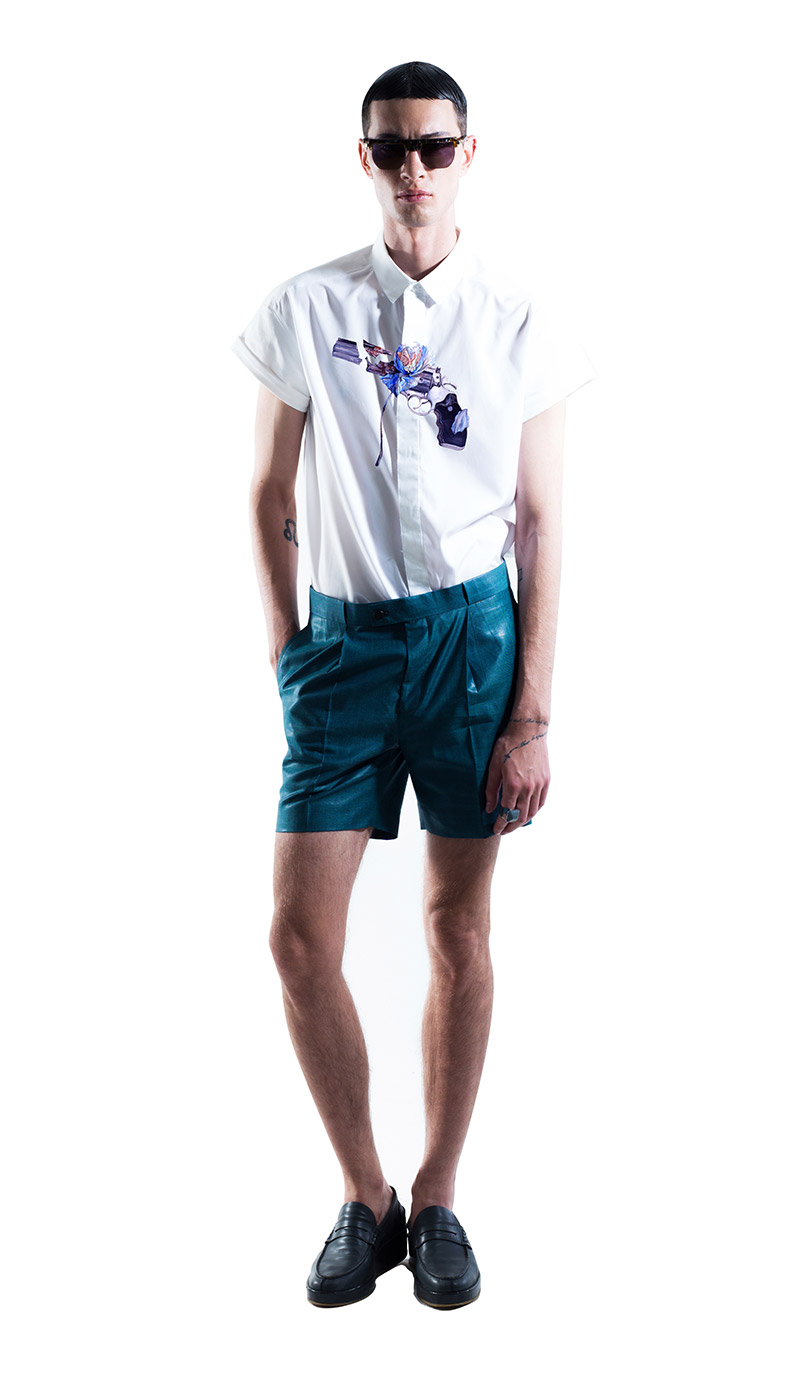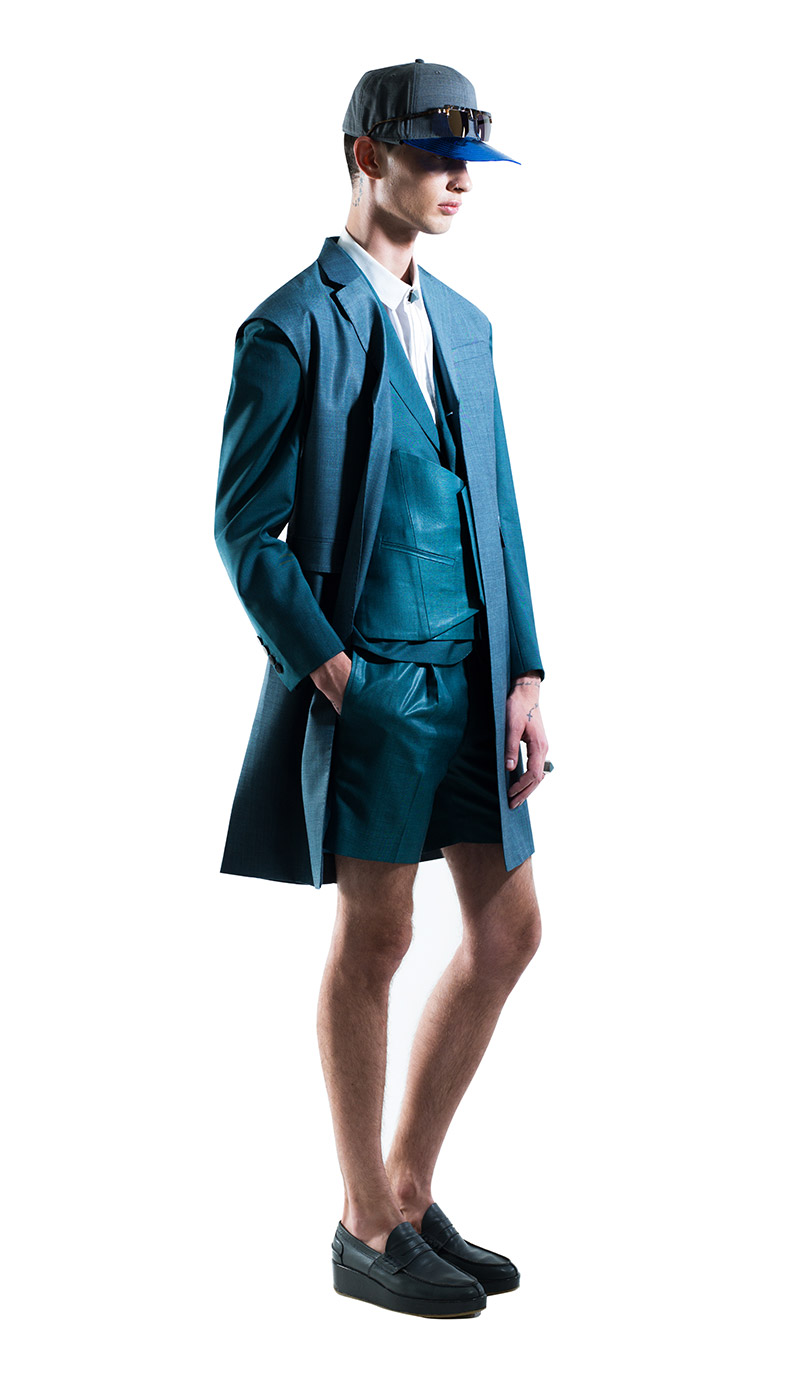 Inspired by the abstract artist, Niko Luoma, the Spring/Summer 2014 collection by SixLee is mainly focused on showing the complicated feeling between to love oneself or not to love at all. Gun, knife and ghost are three main symbolic elements in developing the print for this collection.
These represent the feeling of being hurt and getting pain. Different shades of blue have also been used for developing the colour, which represents the sophisticated mood and emotion deep inside of our heart. A focal interest in the 19th century fine tailoring of the English aristocracy gets combined with the worker clothes as well as zoo suits with a lot of oversize shape represents the protection you need when you are being in love. All silhouettes are showcasing the sharpness of the British tailoring; but at the same time, having a lot of layering preserves the reserved elegances.
Waterproof is the main element on developing the fabric – coated wool, cotton, and polyurethane finished fabrics are widely used in every single piece of this collection. Spring/Summer 2014 collection is all about classical tailoring tradition with a new level of protection elements.