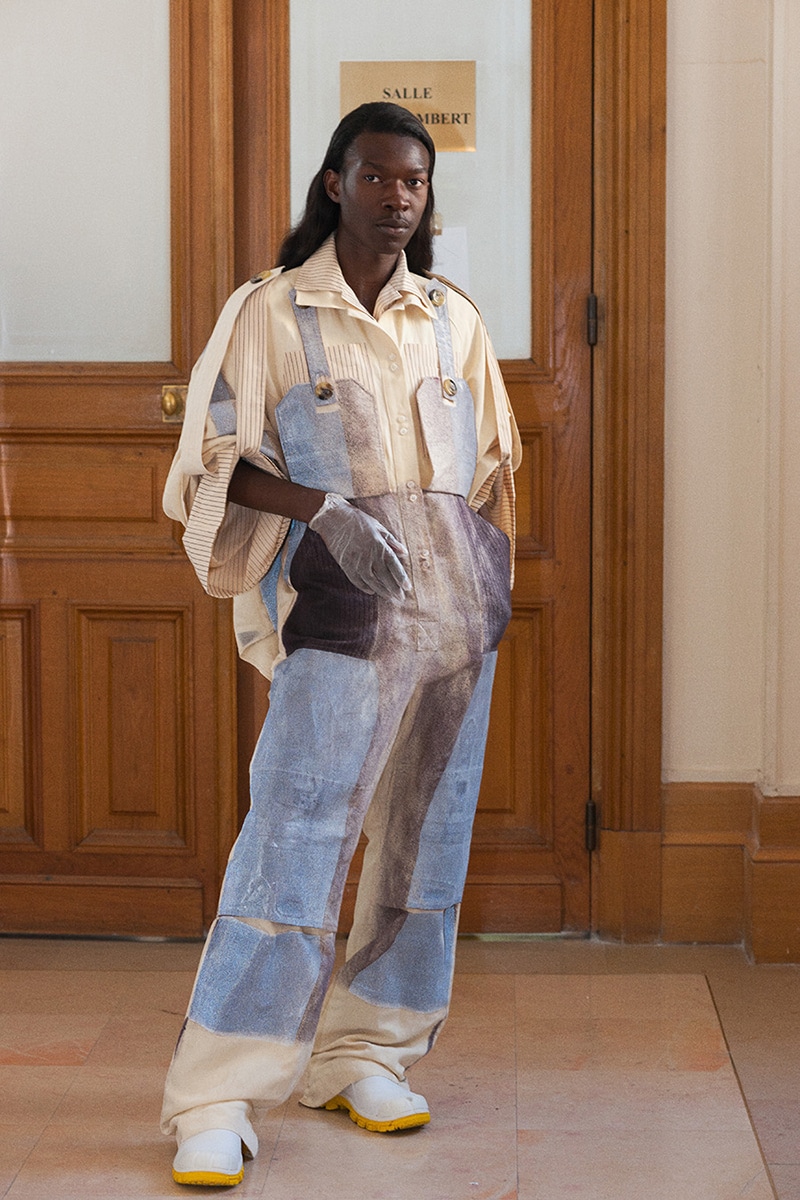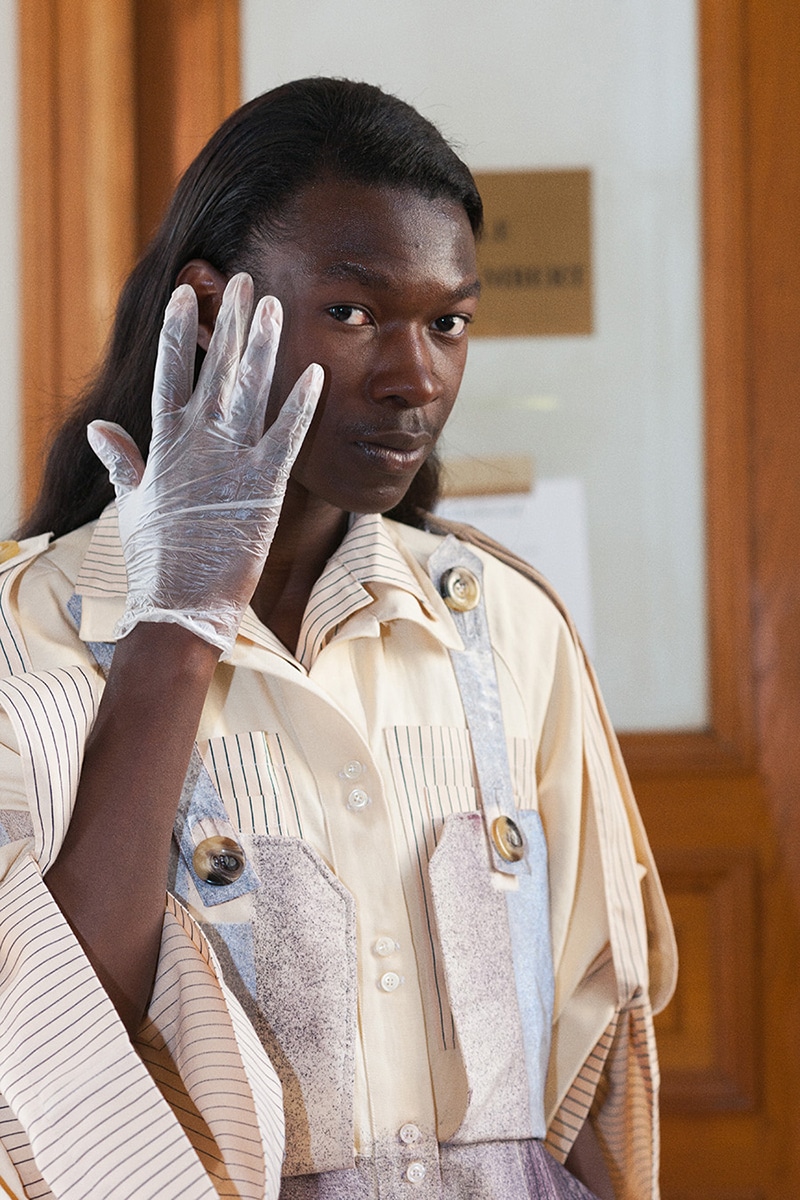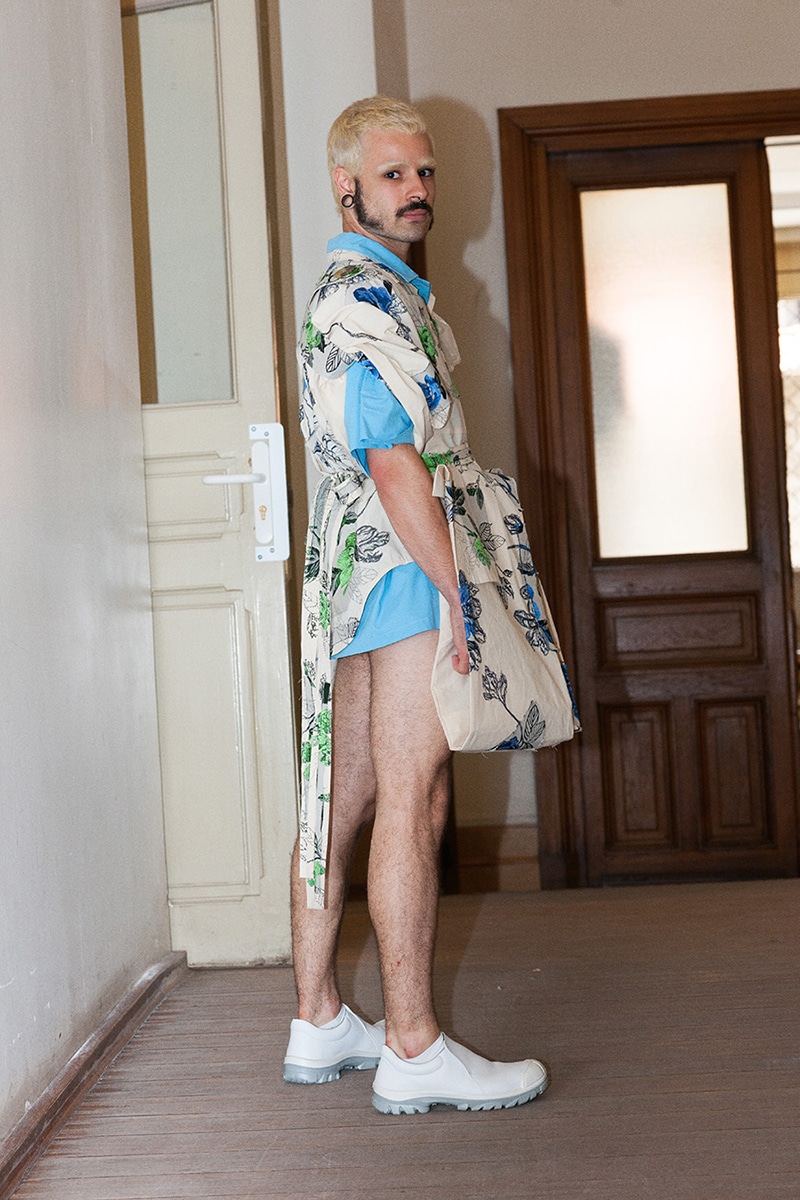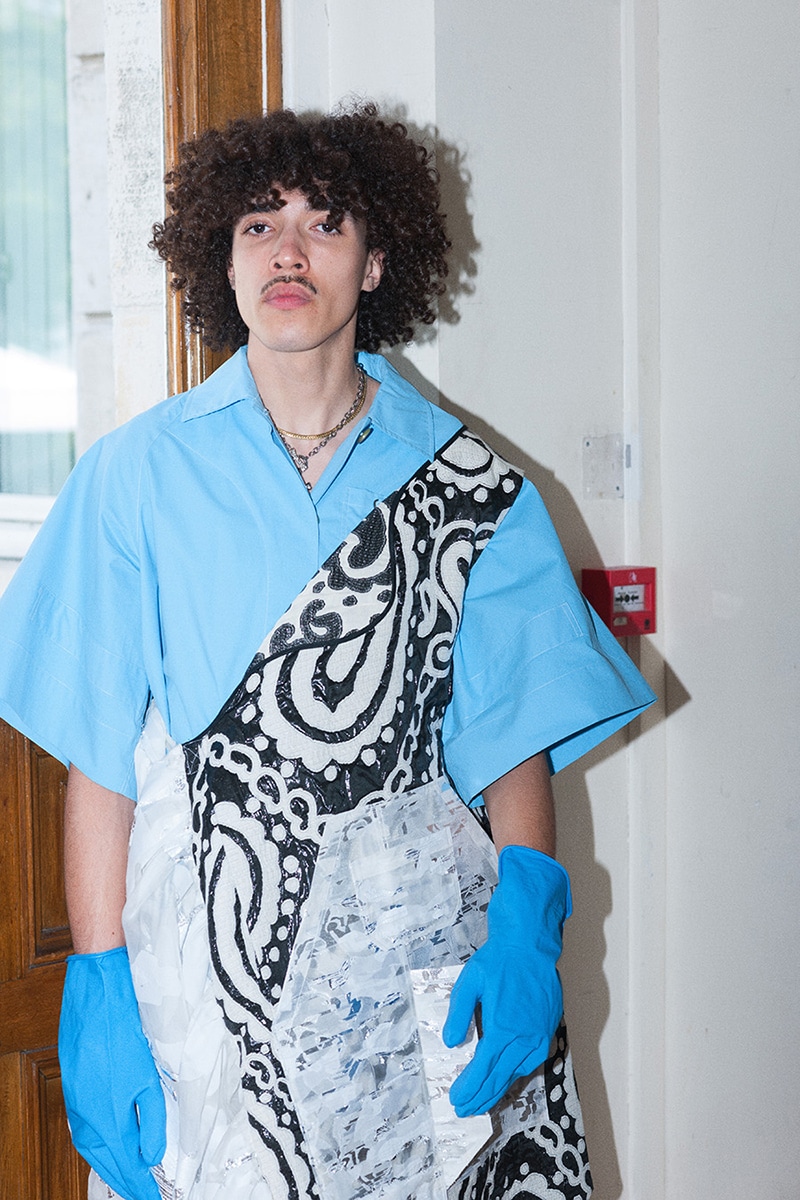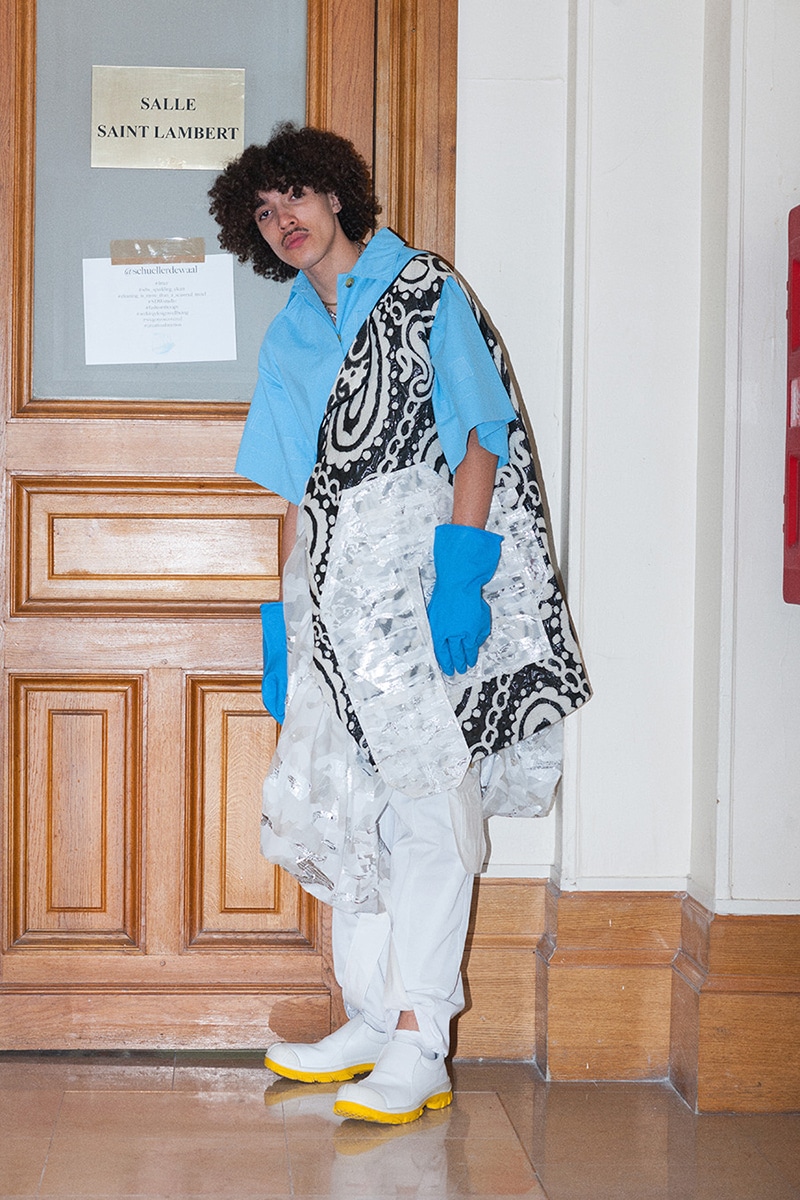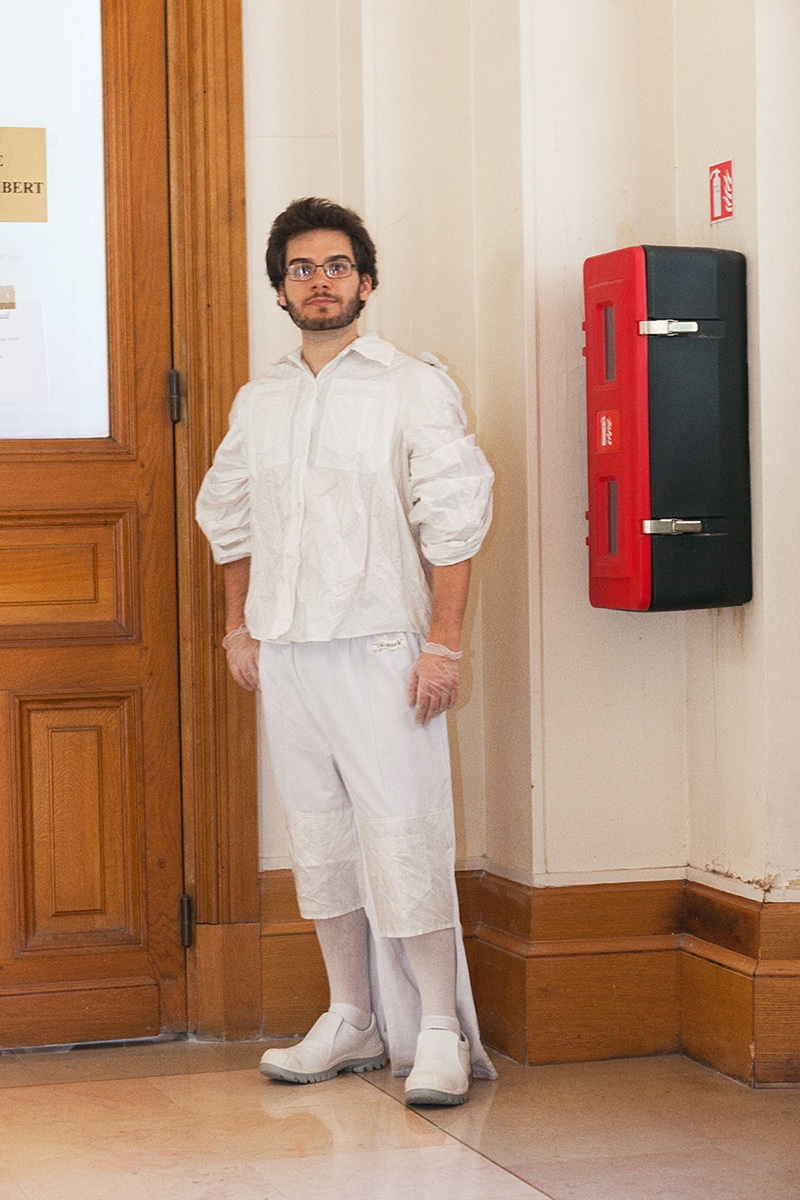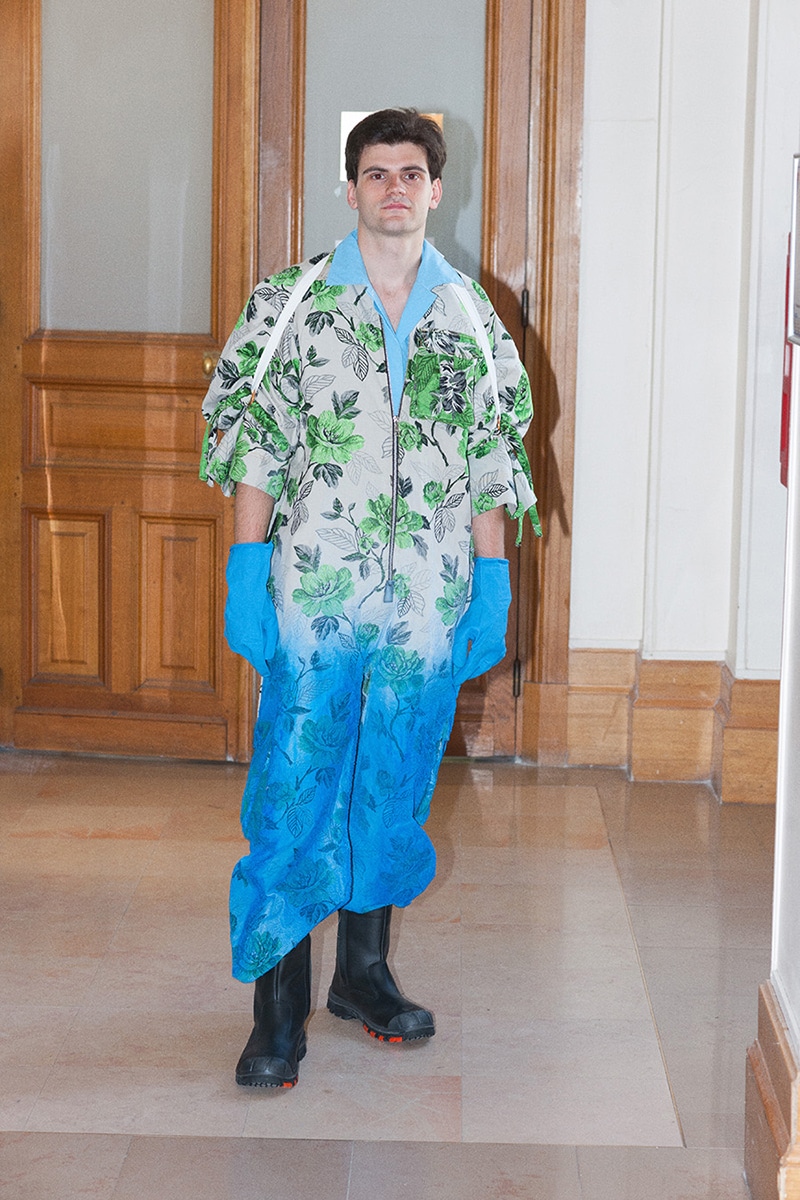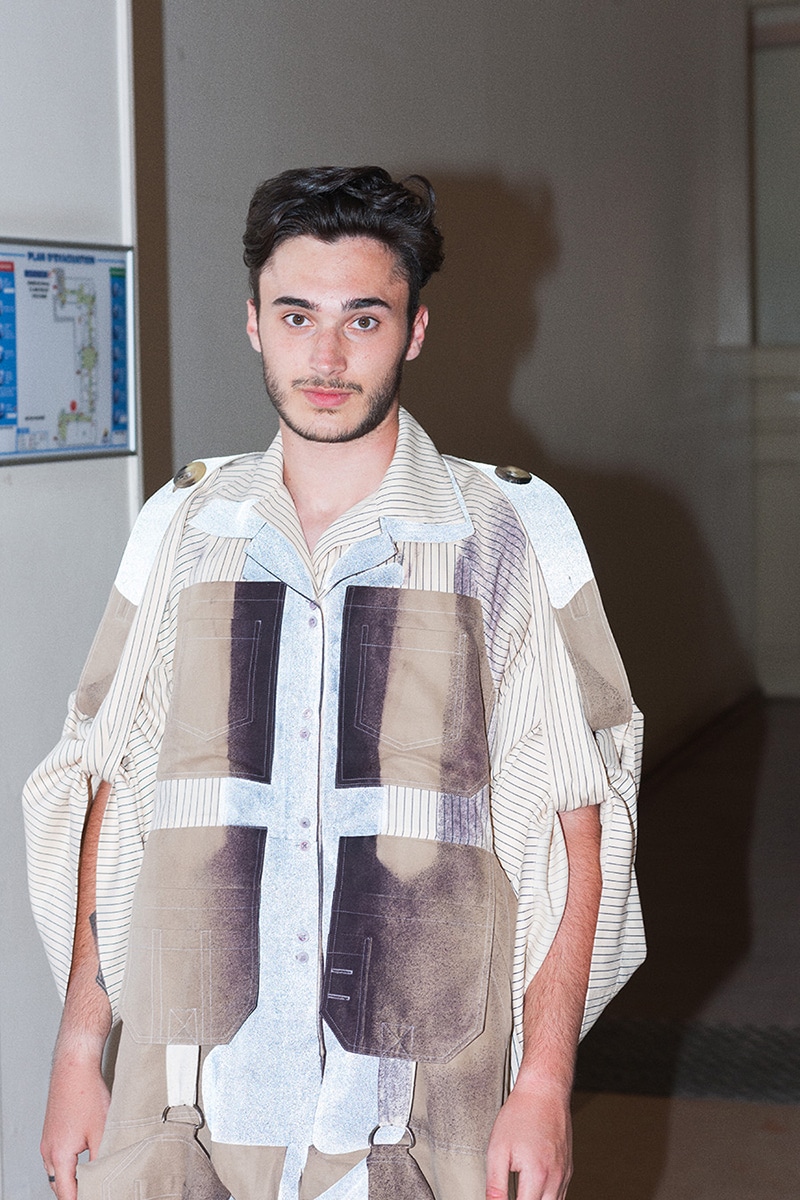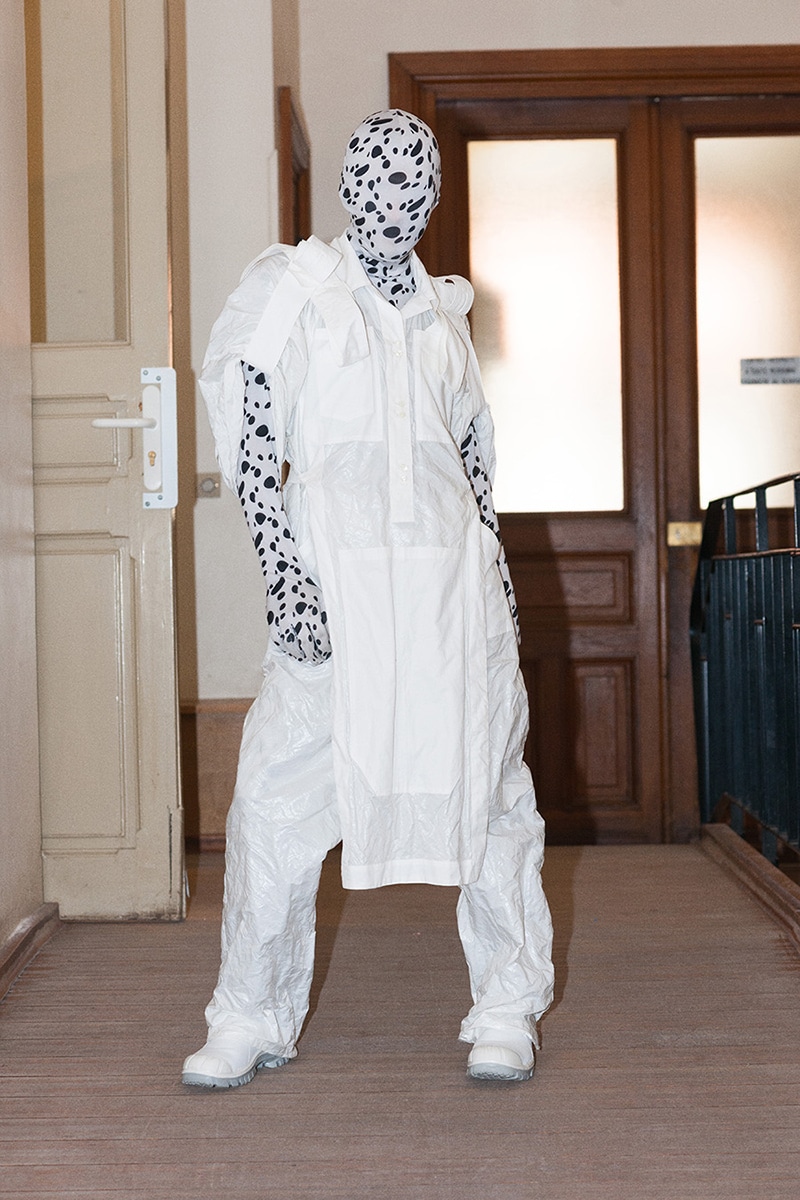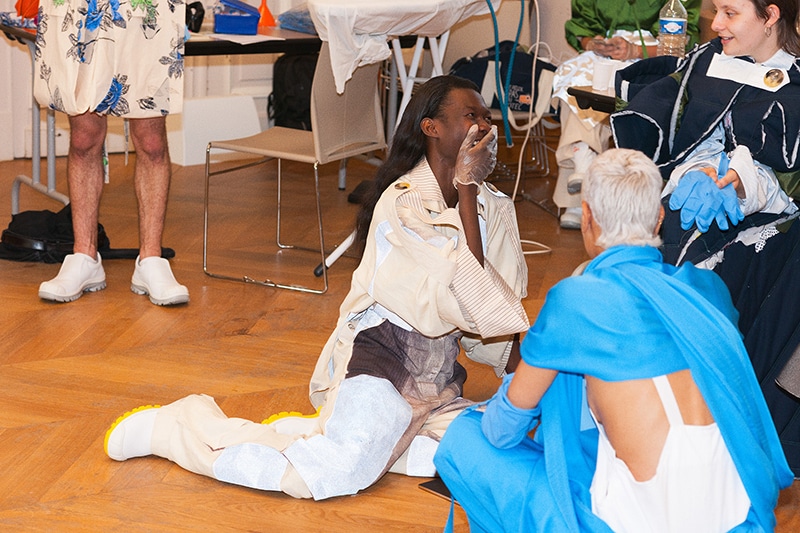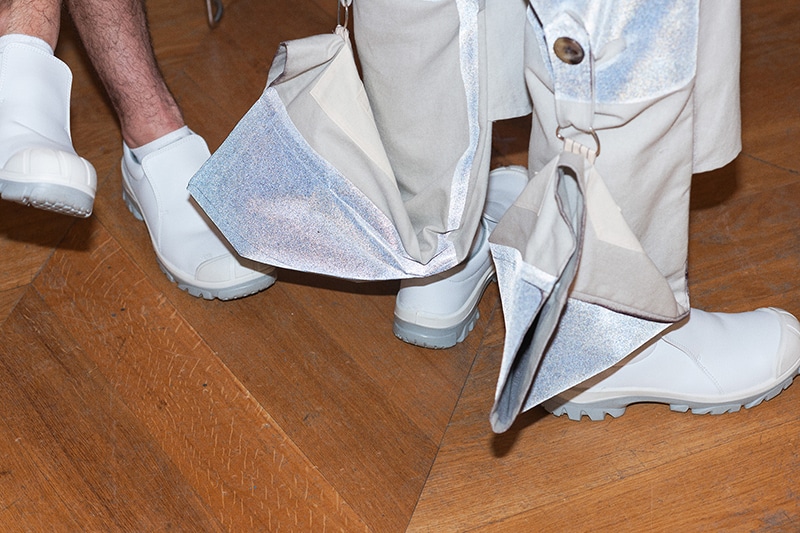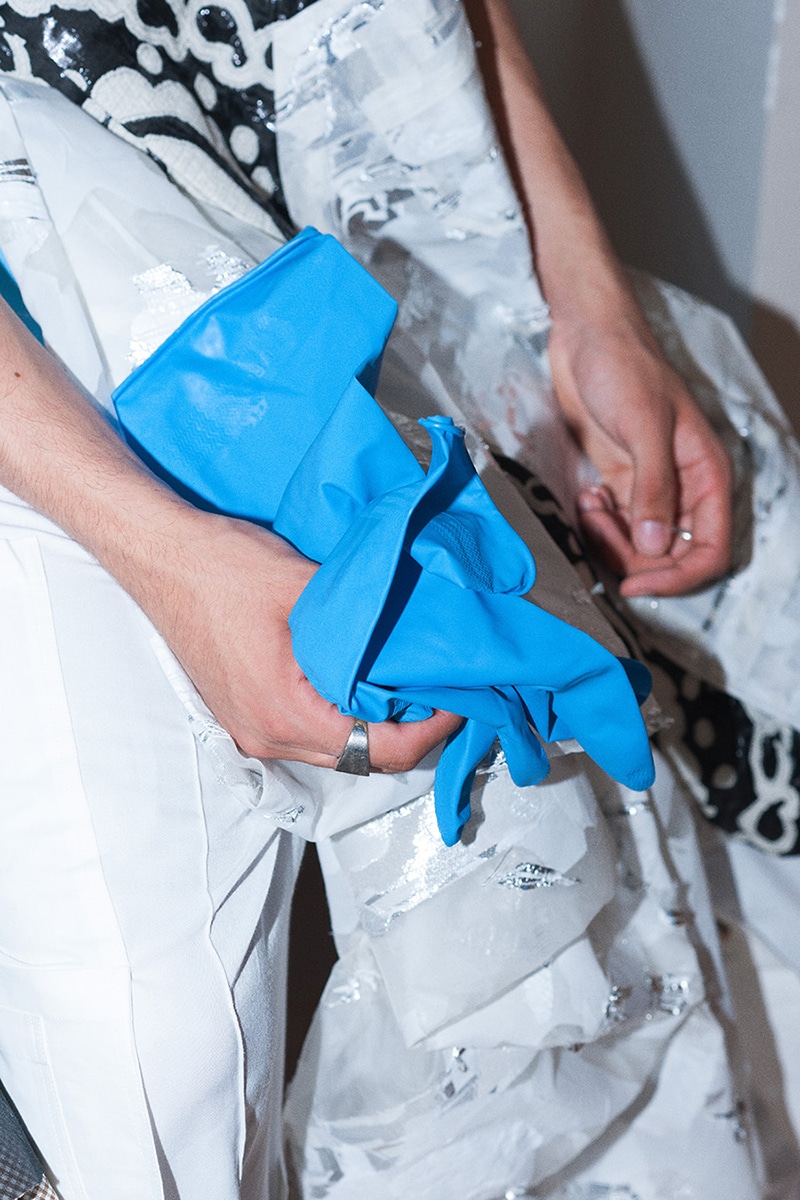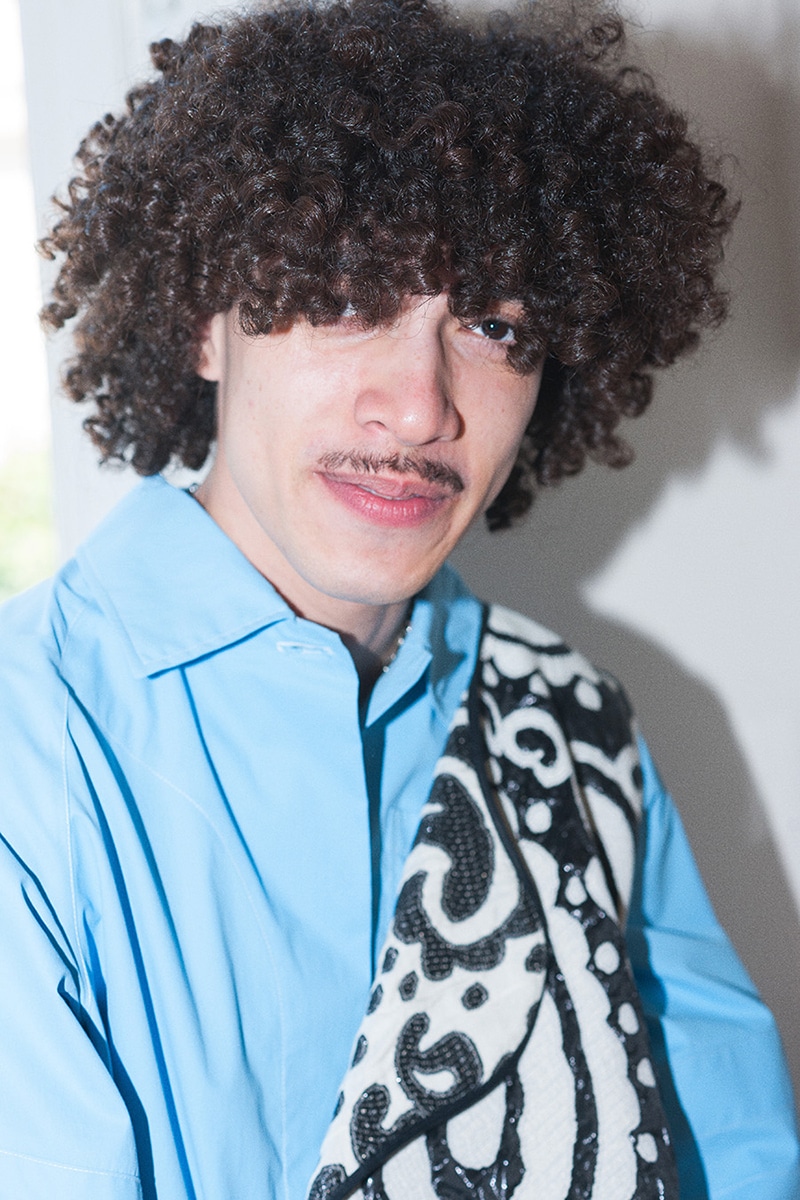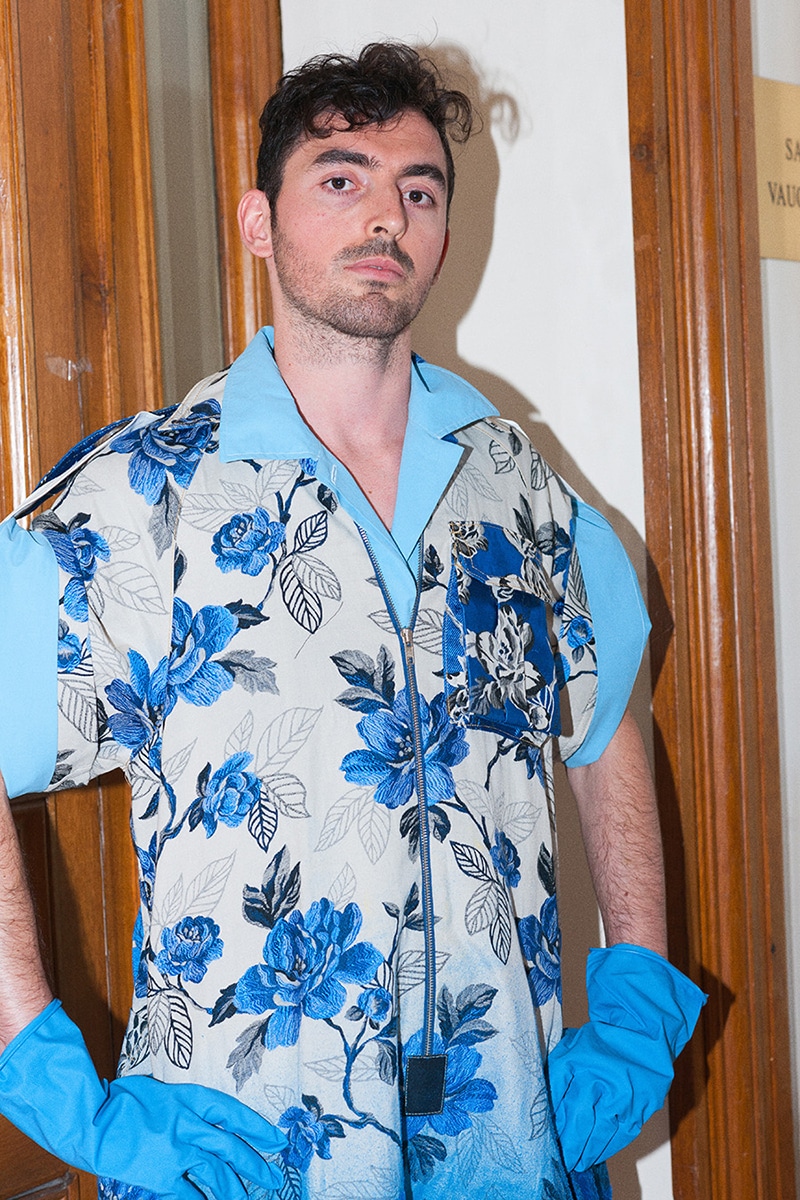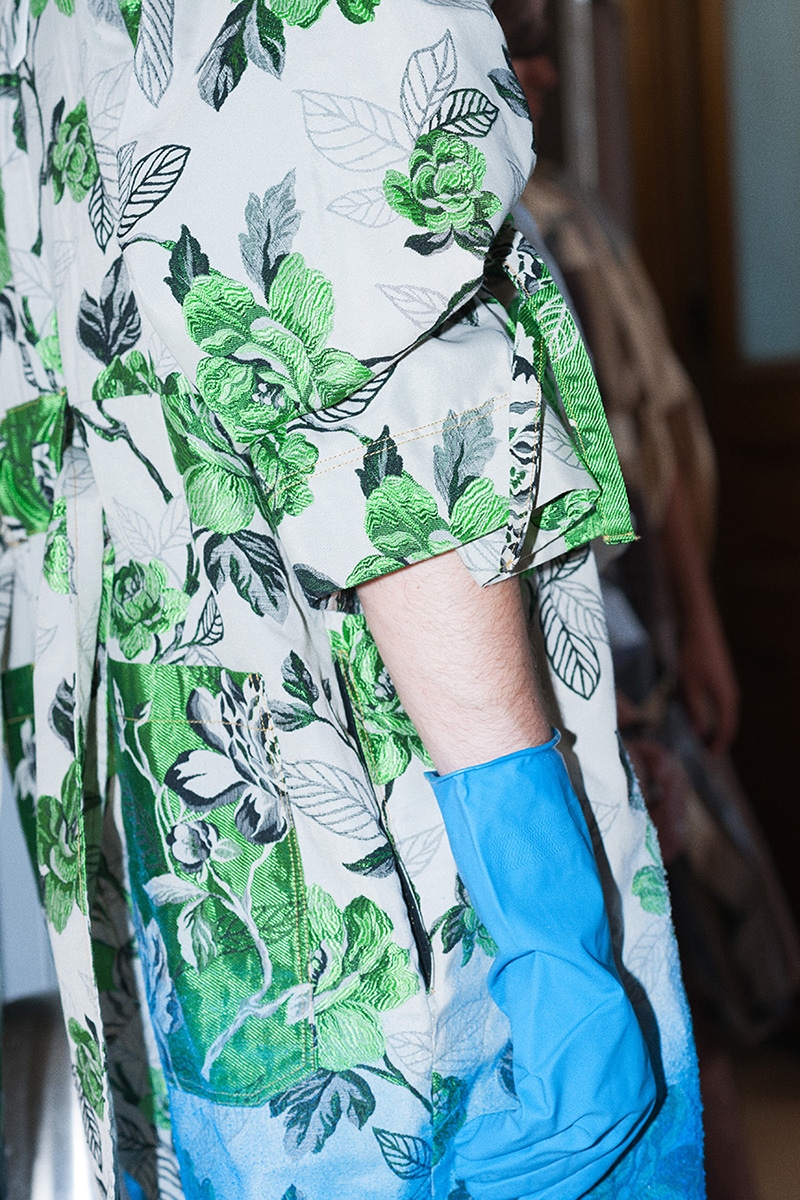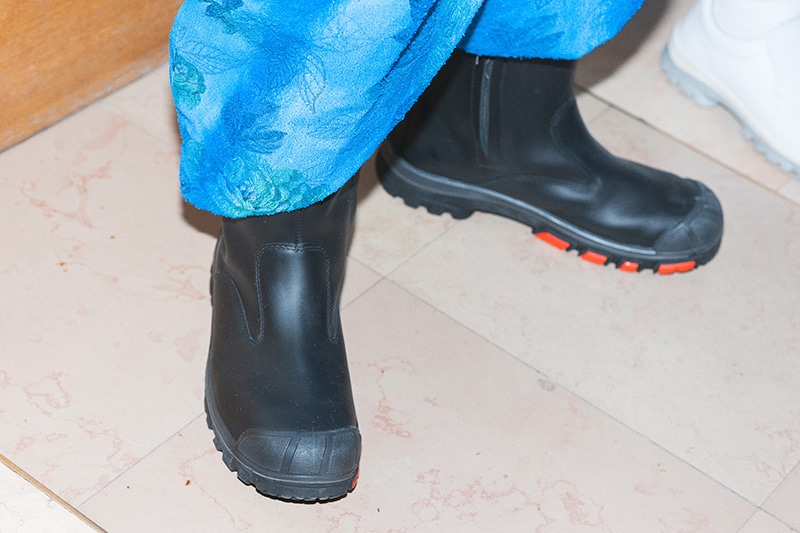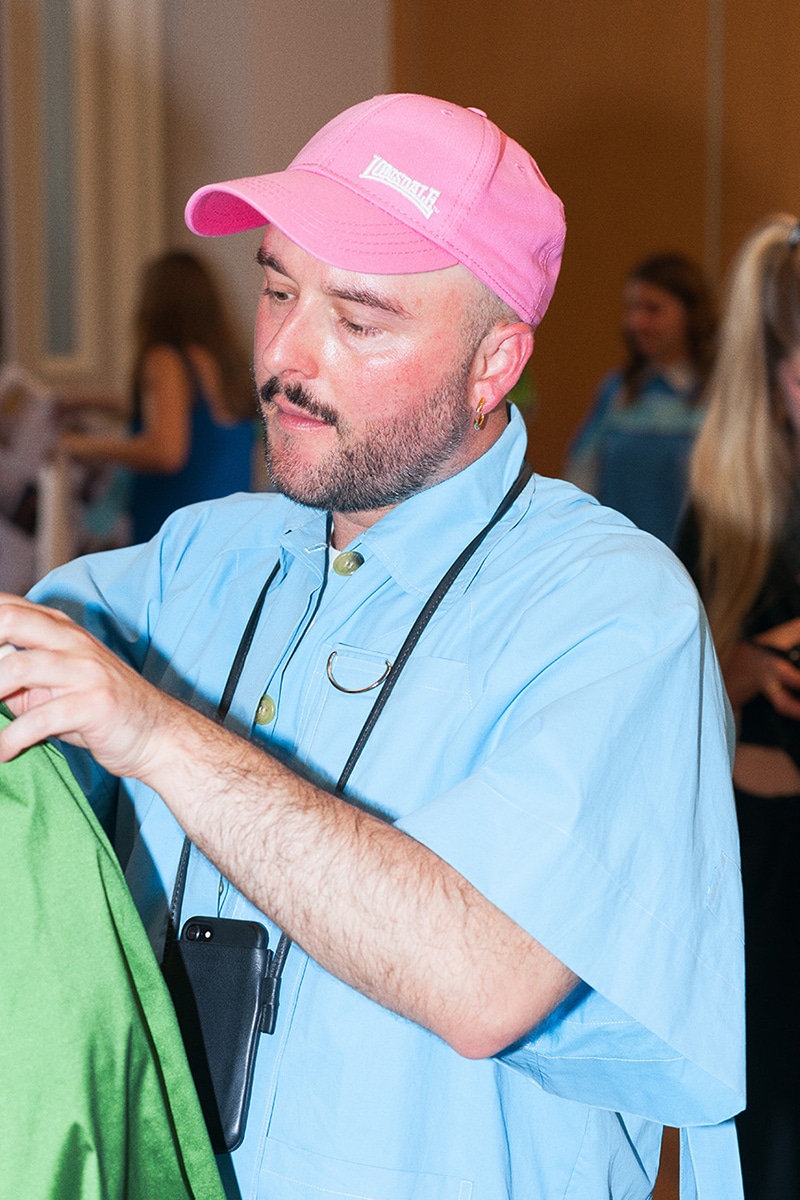 Dutch fashion design duo Schueller de Waal showed their Fall/Winter 2019/20 collection during Paris Haute Couture Week which, unlike men's week, is always the upcoming season. For the collection, Schueller teamed up with Pik Pik Environnement to present its first Collaborative Cleaning Initiative named 'Litter', supported by the city of Paris. As in the actual city.
Photographer Louise Reinke takes us backstage for a Fucking Young! exclusive before the 50 models, cool kids and volunteers started to clean the streets in an upbeat cleansing fashion performance right in front of the town-hall of the 15th arrondissement. The models picked up trash from the streets, dressed head-to-toe in freshly made garments made from the studio's leftover fabrics, deadstock and other remains from the fashion industry.
'Litter' is the next step for SDW in unfolding their story of 'Fashion Therapy'. Driven by the idea of re-using previous collections and giving them a new context, the collection translates the concept of 'Litter' into re-purposing. SCHUELLER DE WAAL re-purposes their body of work into a range of one-size-fits-all and multifunctional cleaning uniforms through various re-purposing design principles.
The foundation of the collection is the repetition of a singular silhouette, workwear-inspired overall. The symbolic meaning of 'rolling up your sleeves' to work defines the look and feel of the collection. Through belting systems the uniforms can be worn in various ways, creating different looks or silhouettes within a singular style.