Marius Lauber AKA Roosevelt released his highly anticipated self-titled debut album via Greco-Roman / City Slang records last year, showcasing Lauber as a fully developed recording artist, with an instinctive synthesis of different soundscapes. From a pinch of French electro pop, a smattering of LA yacht rock, the hypnotic repetition of German pioneers like Ash Ra Tempel/Manuel Göttsching, and Neu!, to classic floor-friendly 80s pop from Chic, Talk Talk, and New Order, influences spanned continents and decades. Nu school figureheads like Todd Terje and Metro Area are also partially audible – all weaved into his own unique sonic tapestry.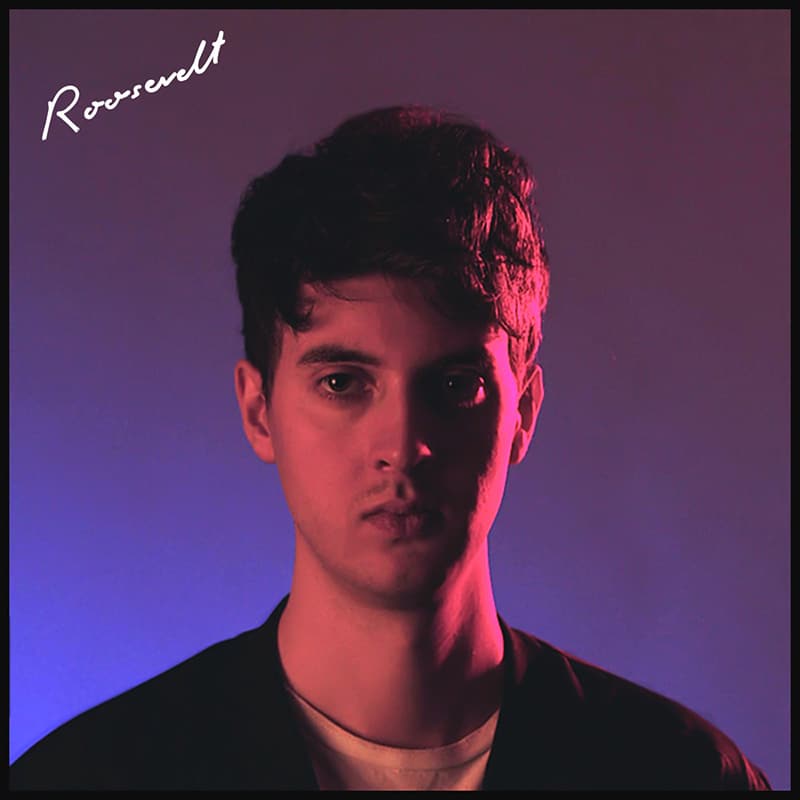 Fast forward 6 months, and with his critically acclaimed debut still fizzing beneath the surface, Lauber has no intention of resting on his laurels. 'Moving On' is a smooth, groove-ridden slice of Balearic new wave about recovering from what that partner took with them along with their departure. Since release the track has become a live favourite, which is why it's now being released as a stand-alone single. Video director Hector Prats reflects on it's accompanying visual, "It's about how we deal with something that we believed was true, but from one day to the other, looks like never happened." Also, yes, it happens in a weird amusement park ride.
Roosevelt is on tour with Glass Animals for the next 2 weeks before setting off on his own European tour in late March and through April. He then heads stateside for a brief run before crossing the pond again for festival season.