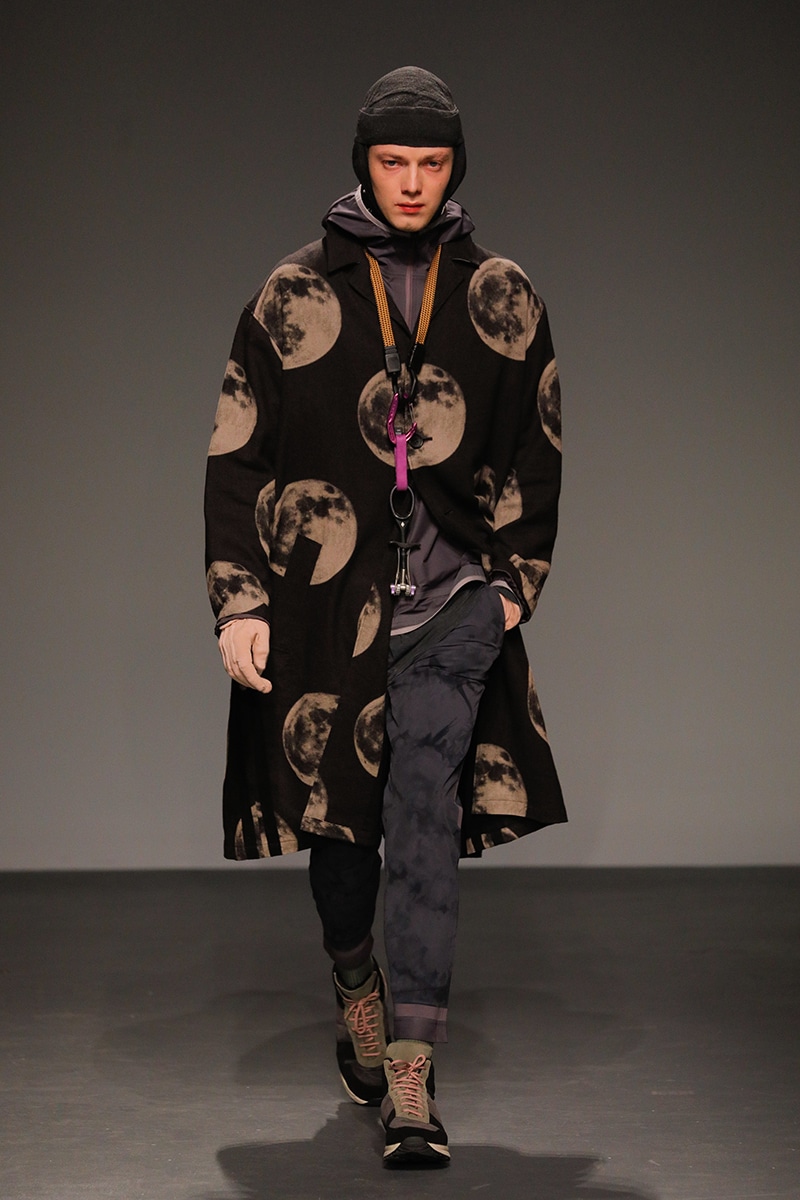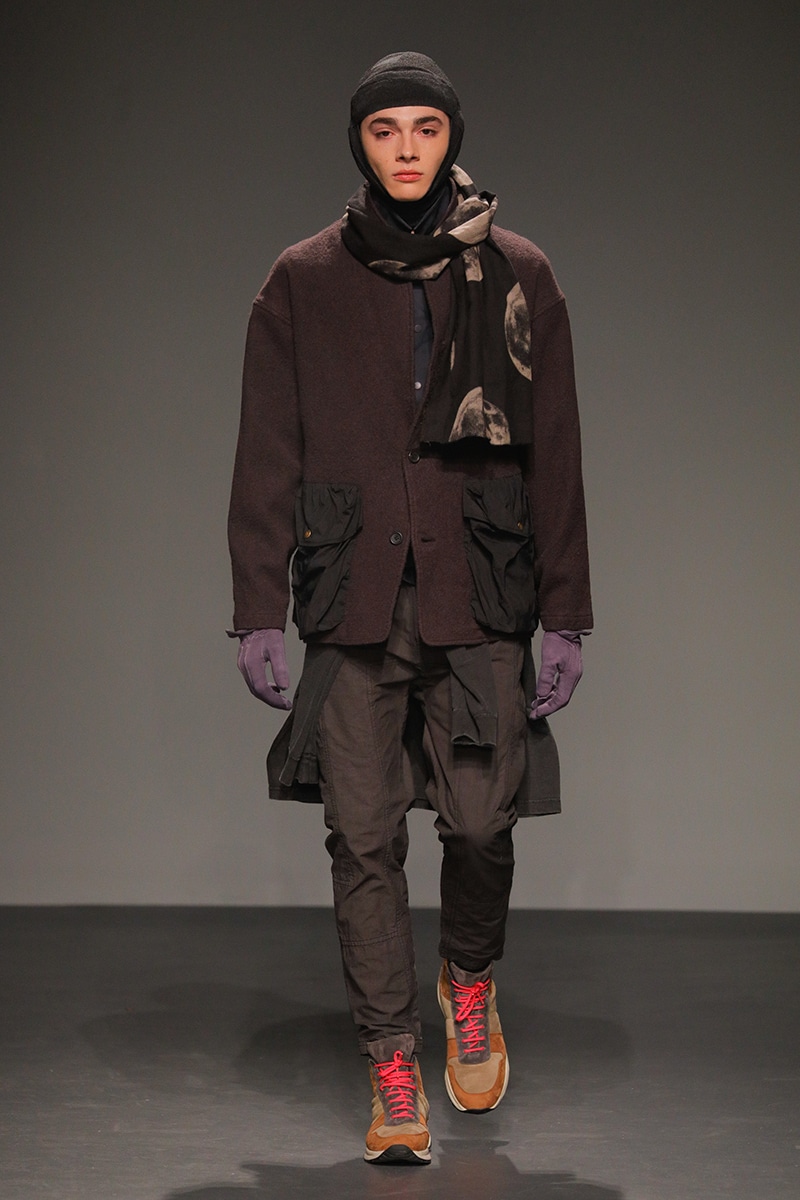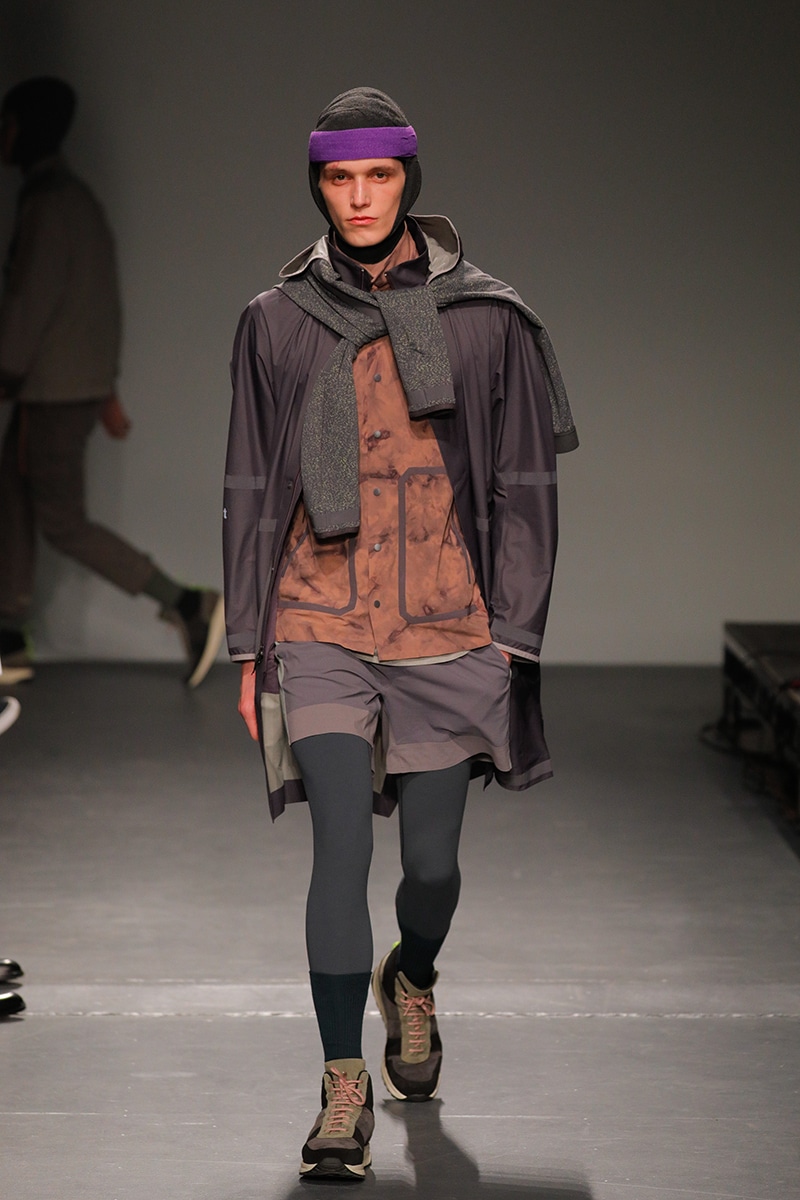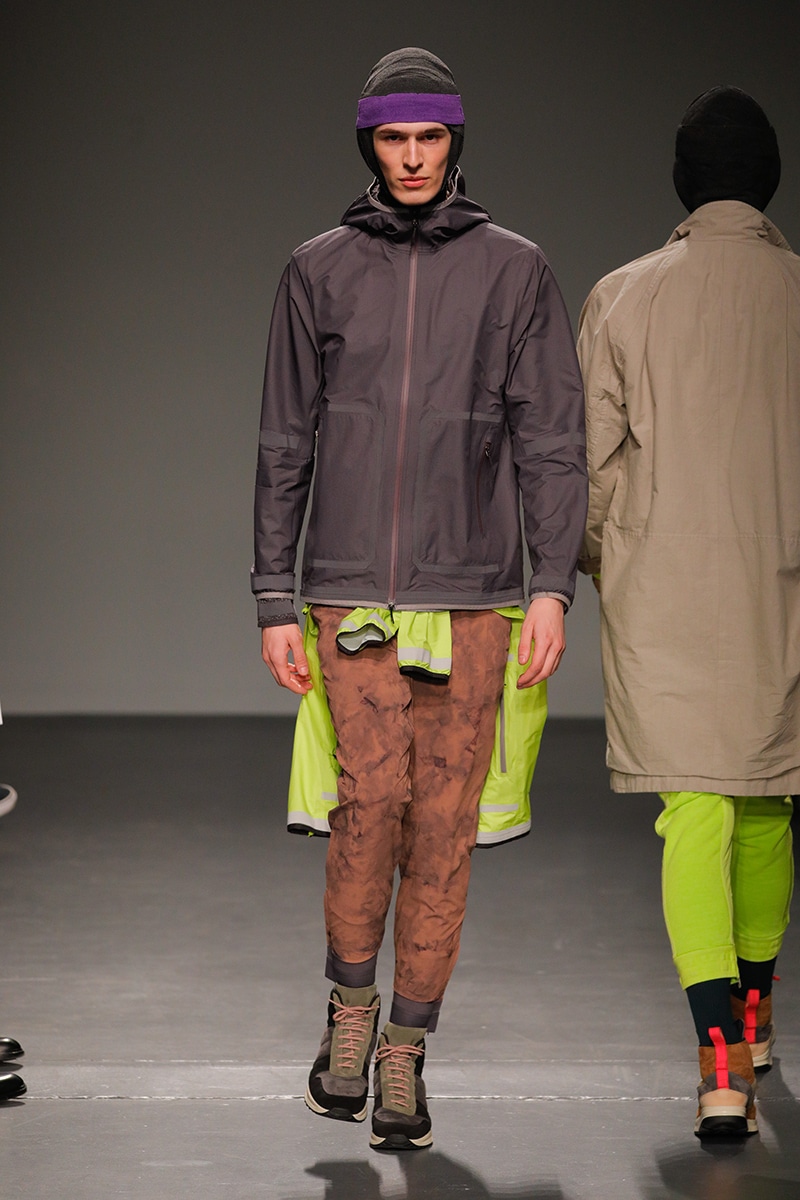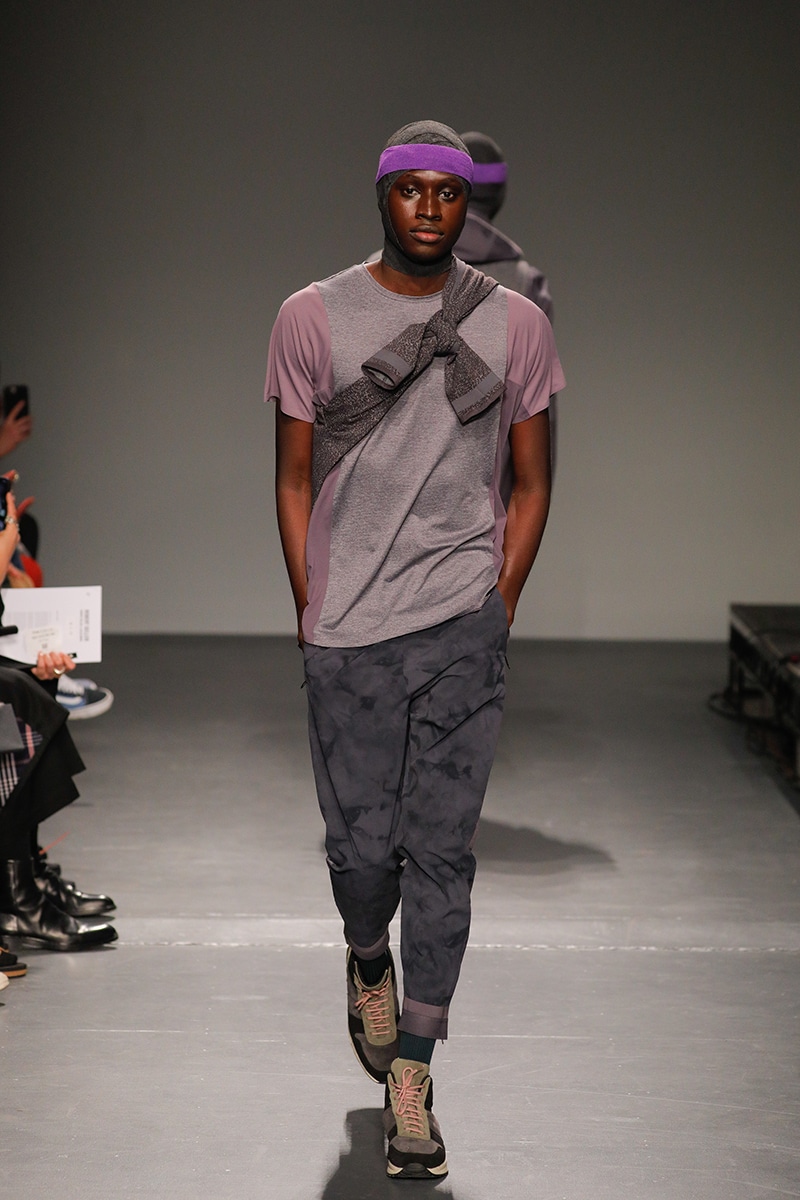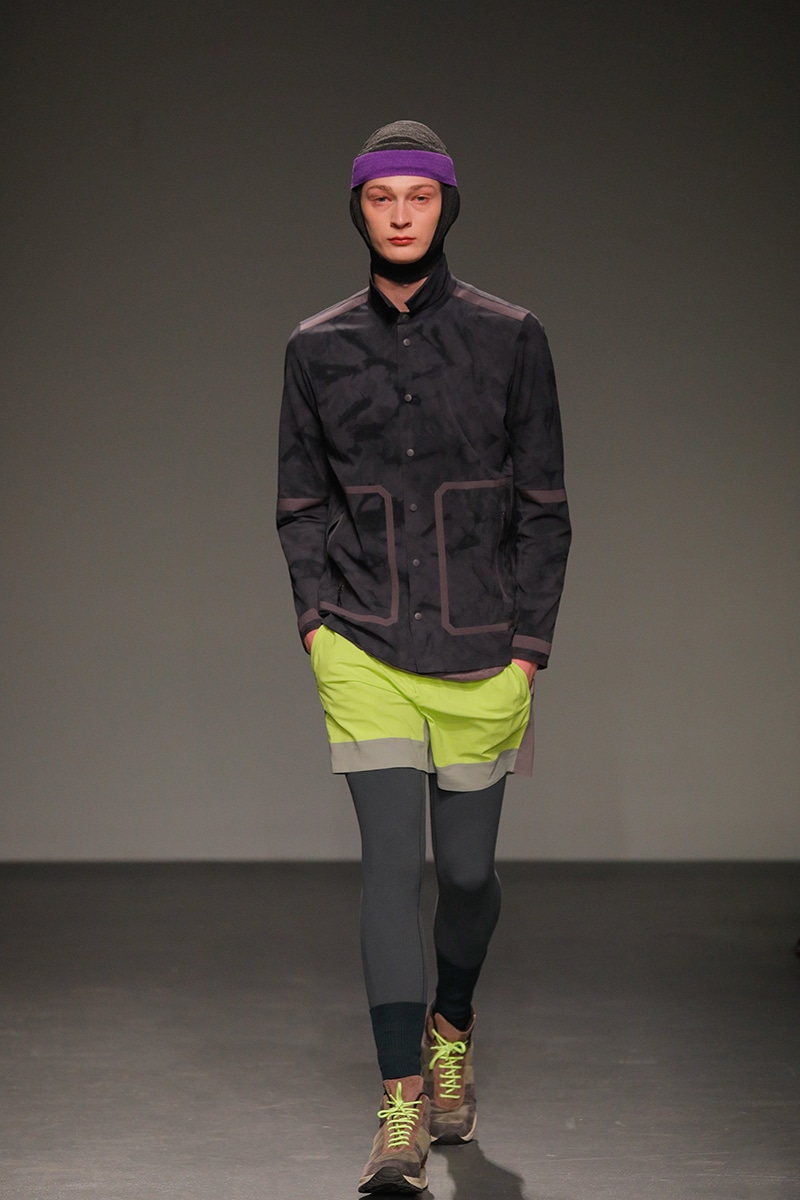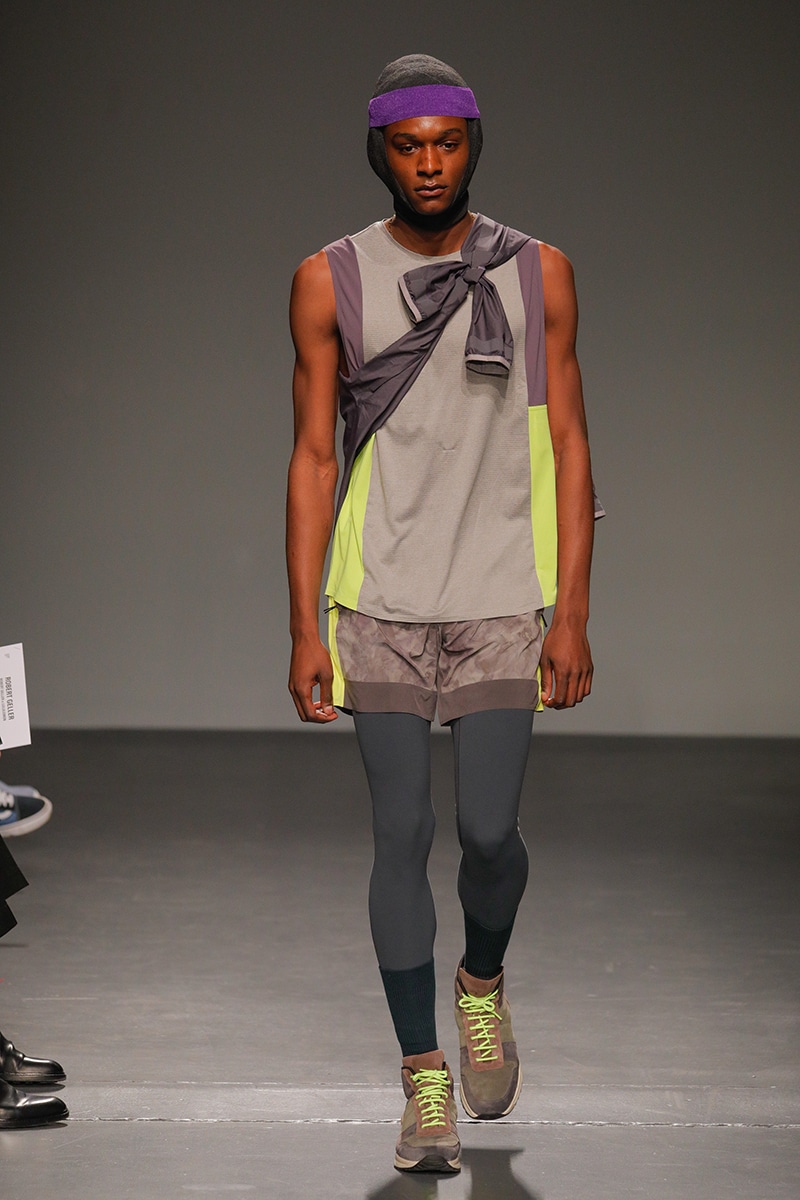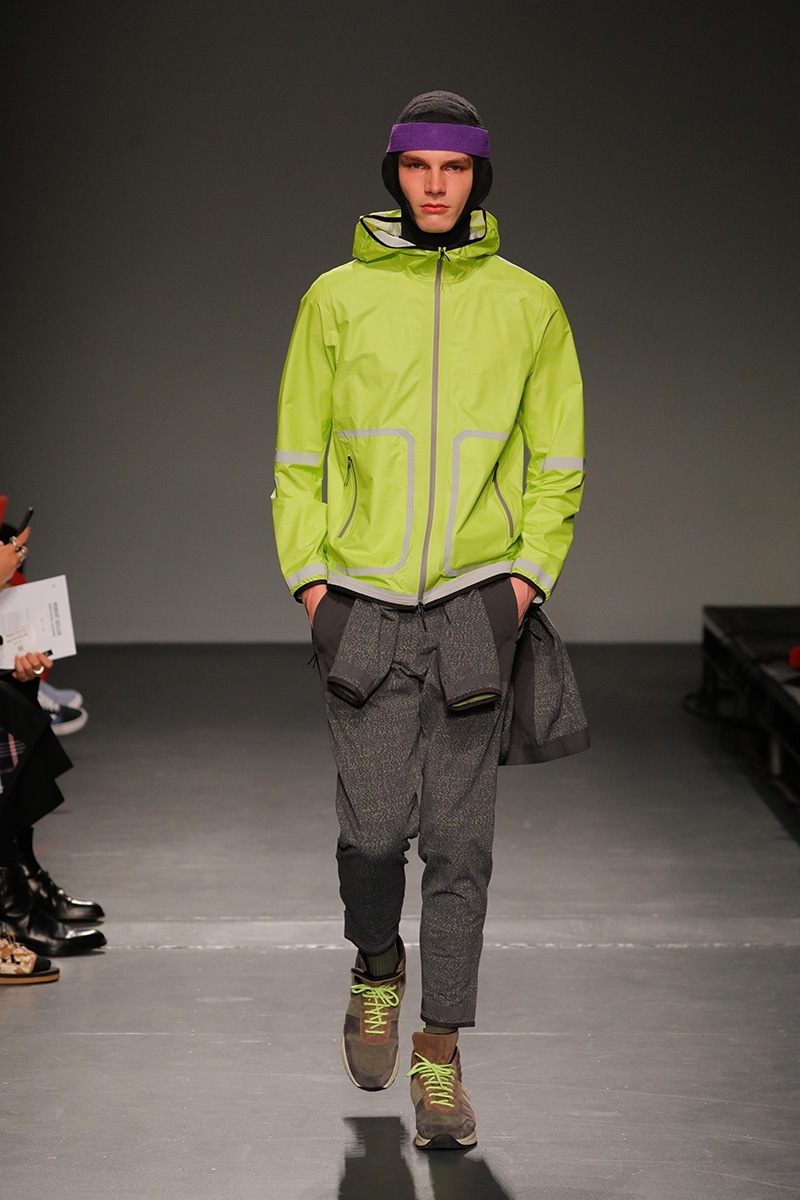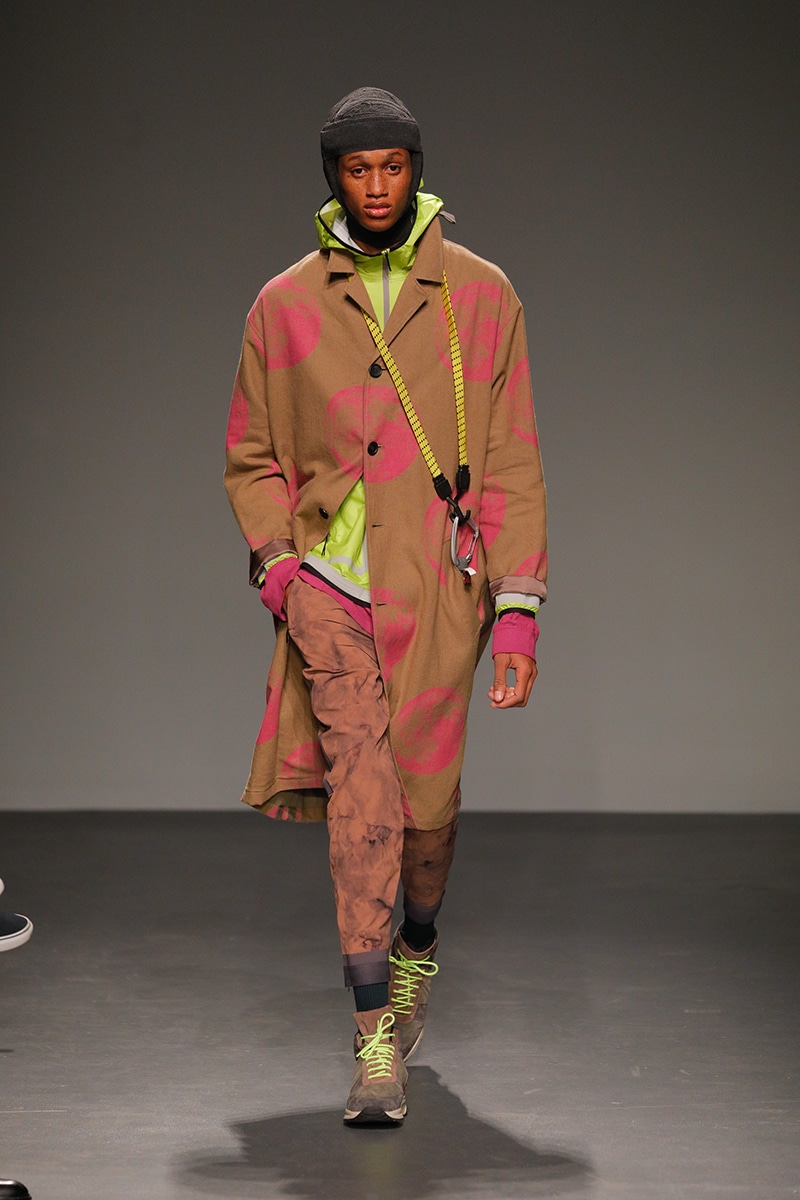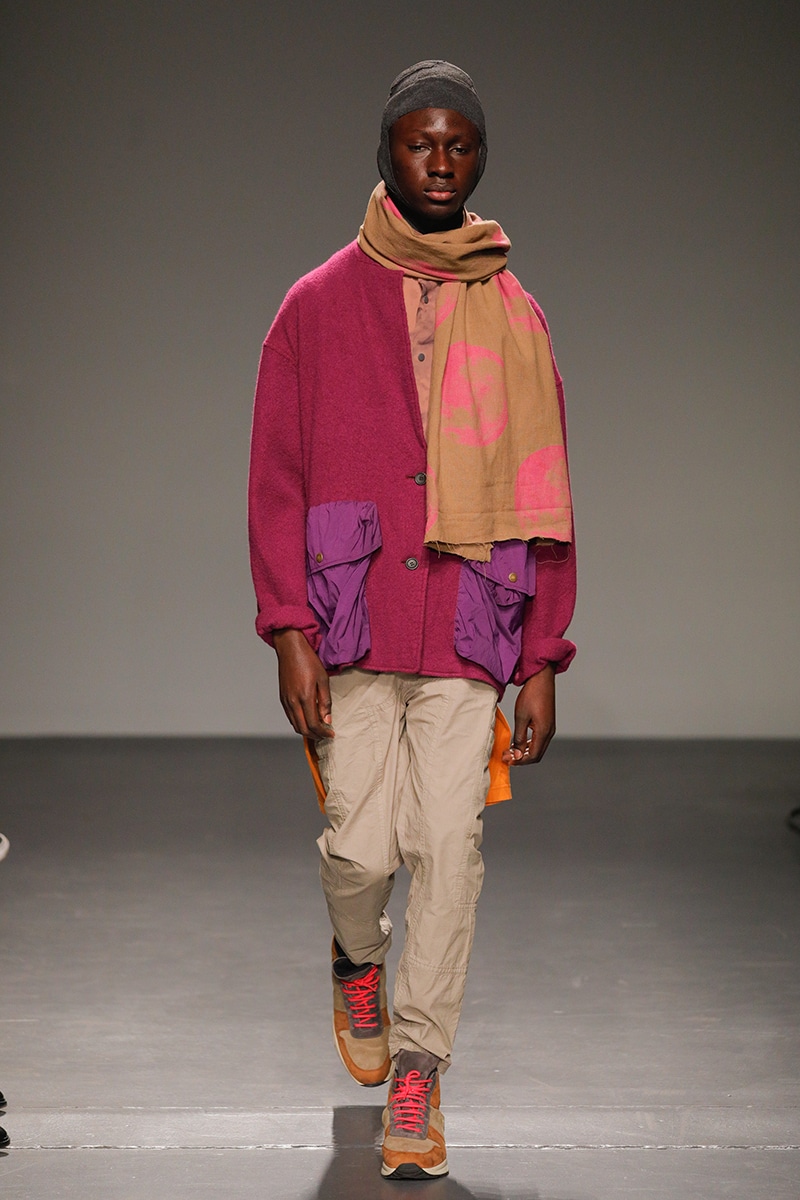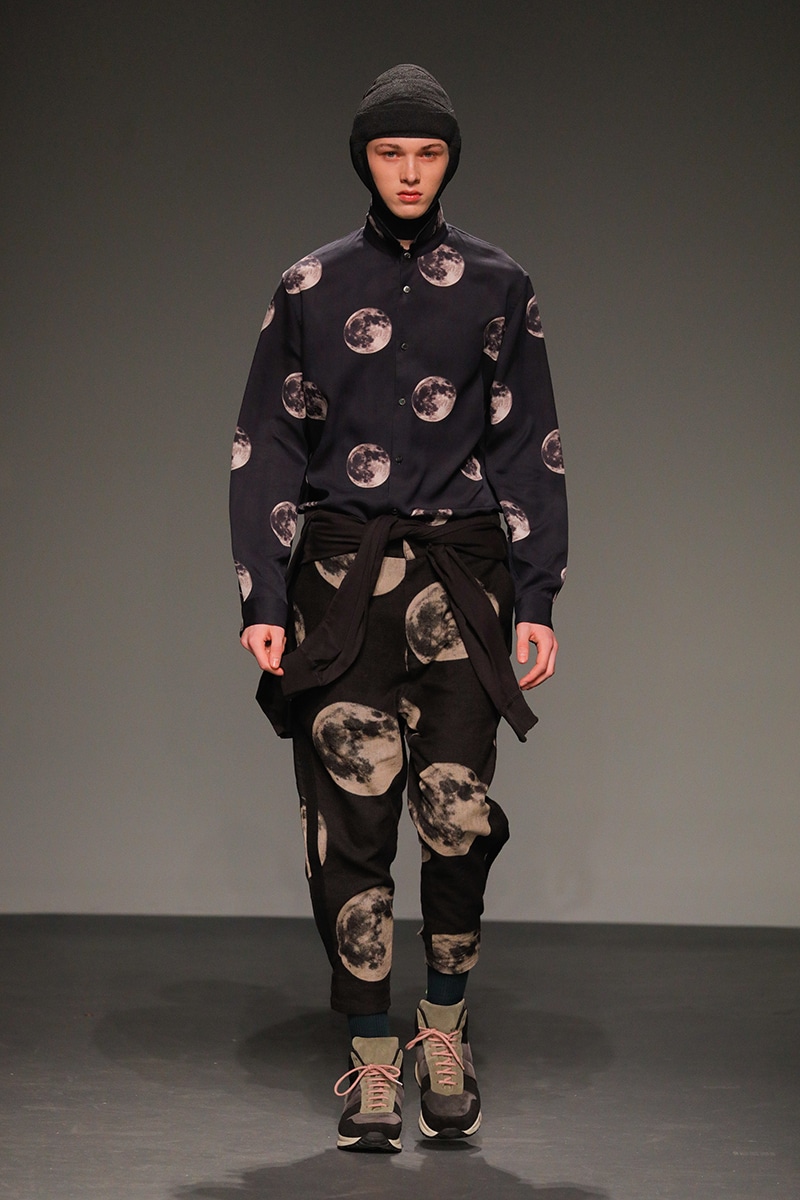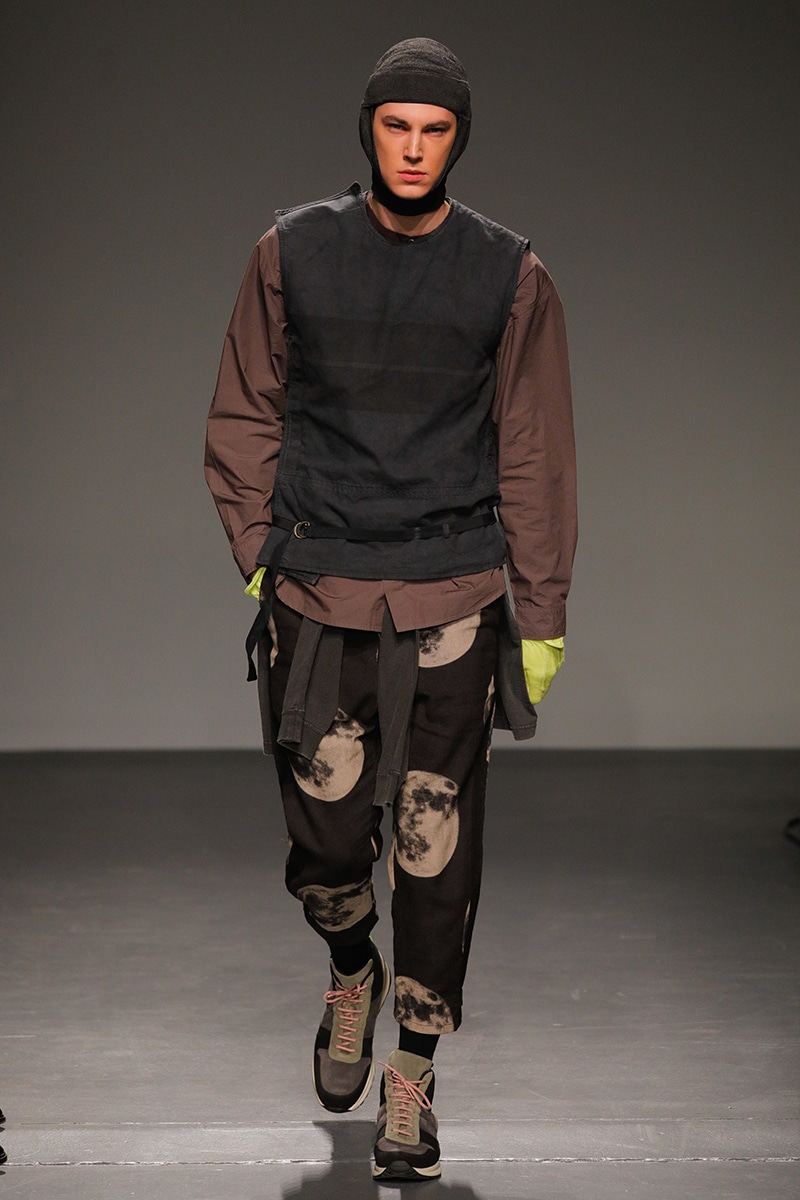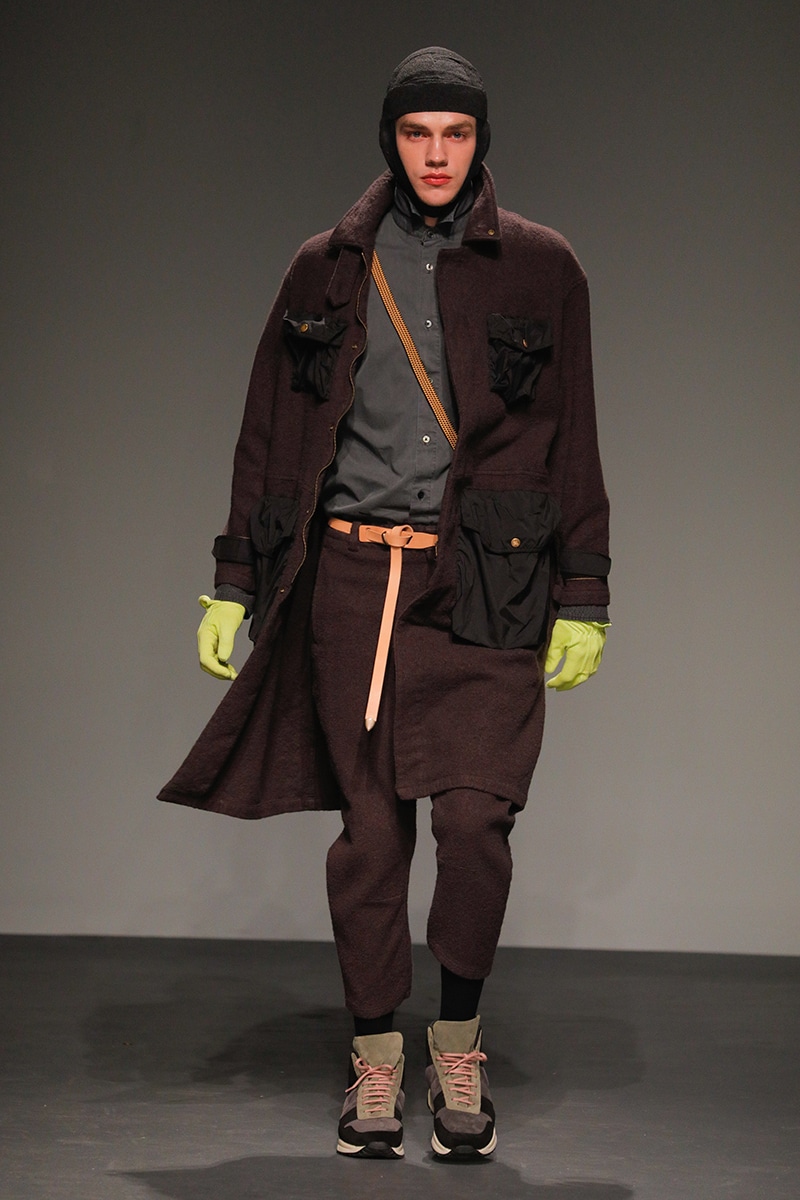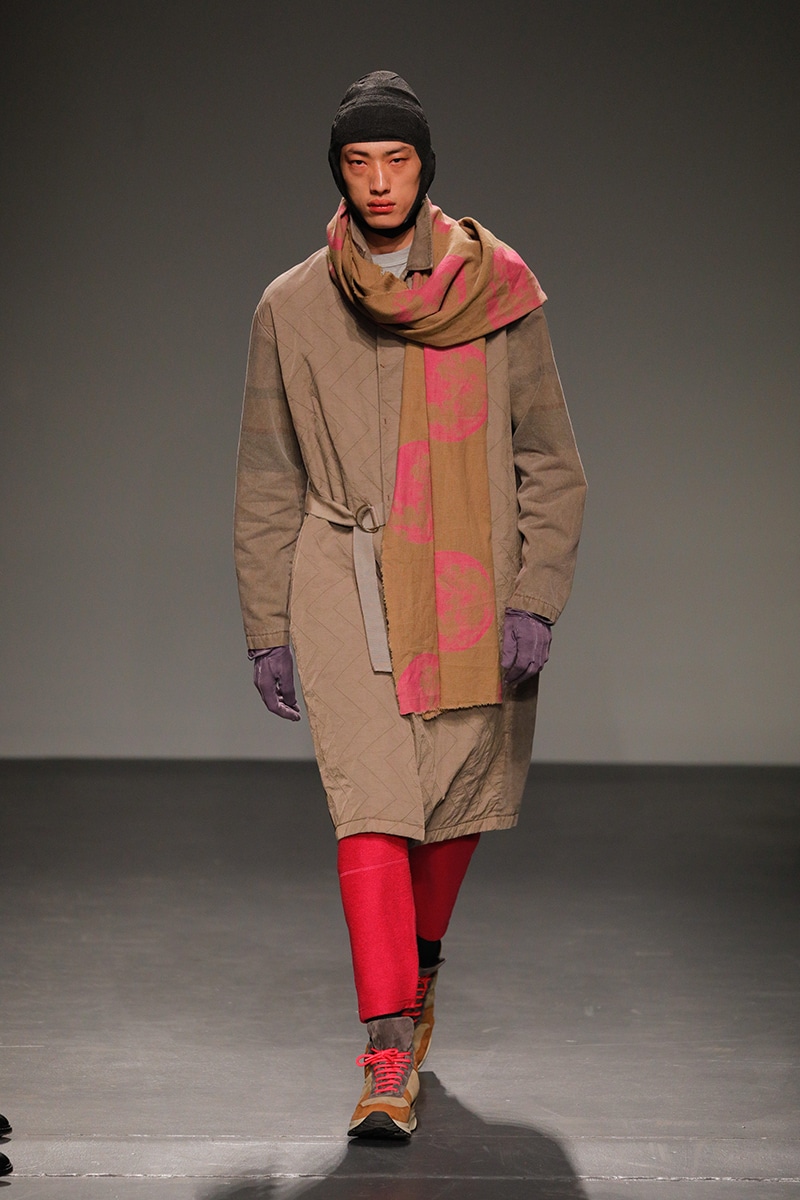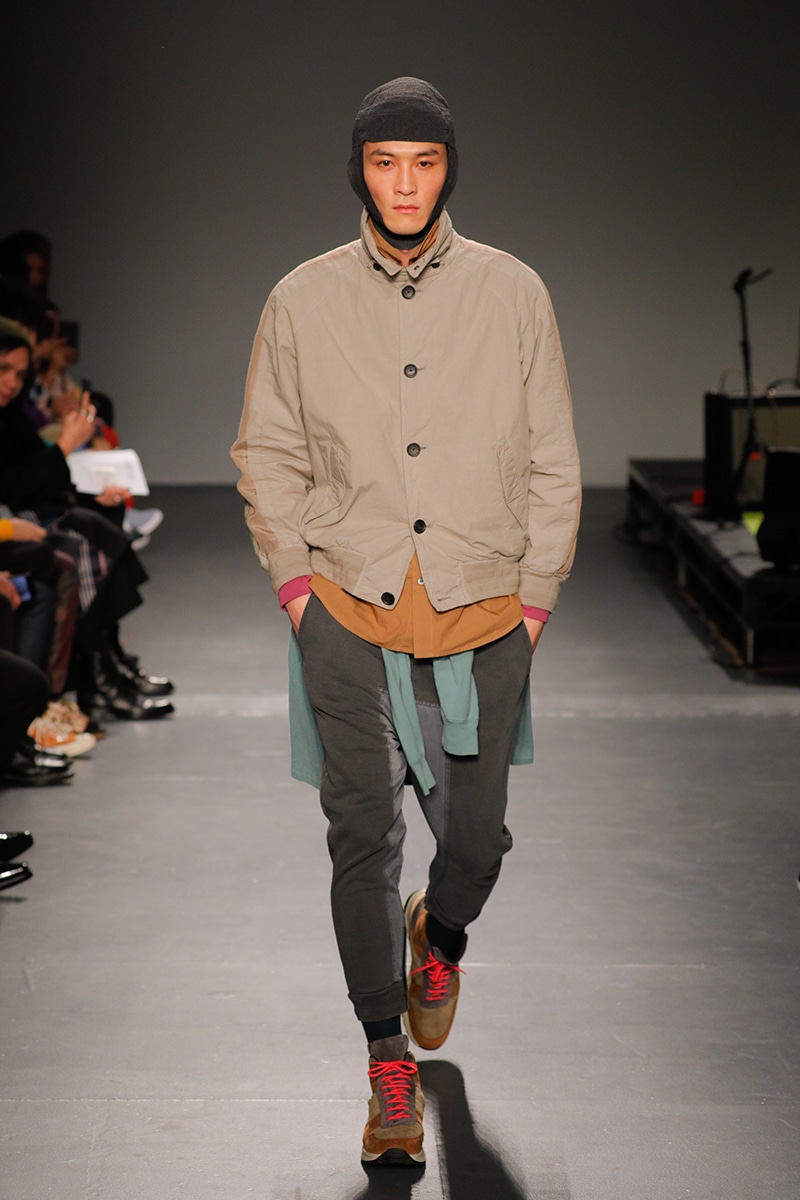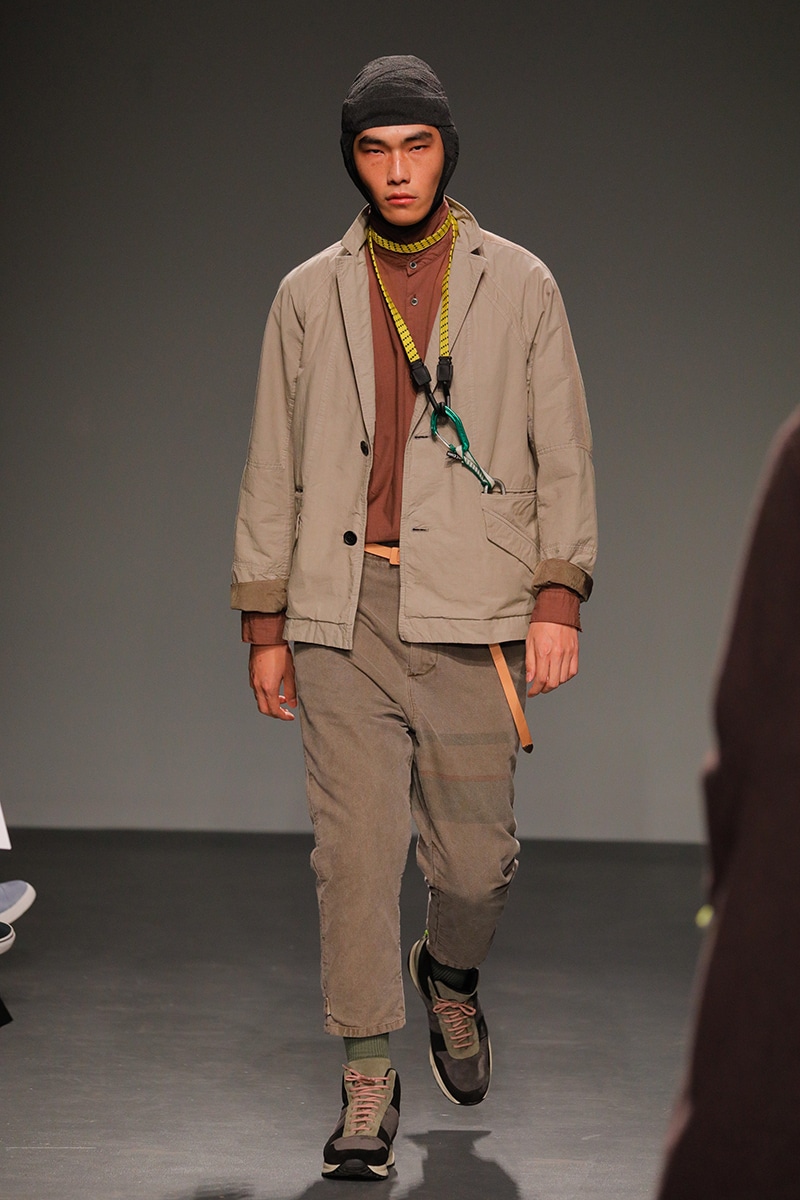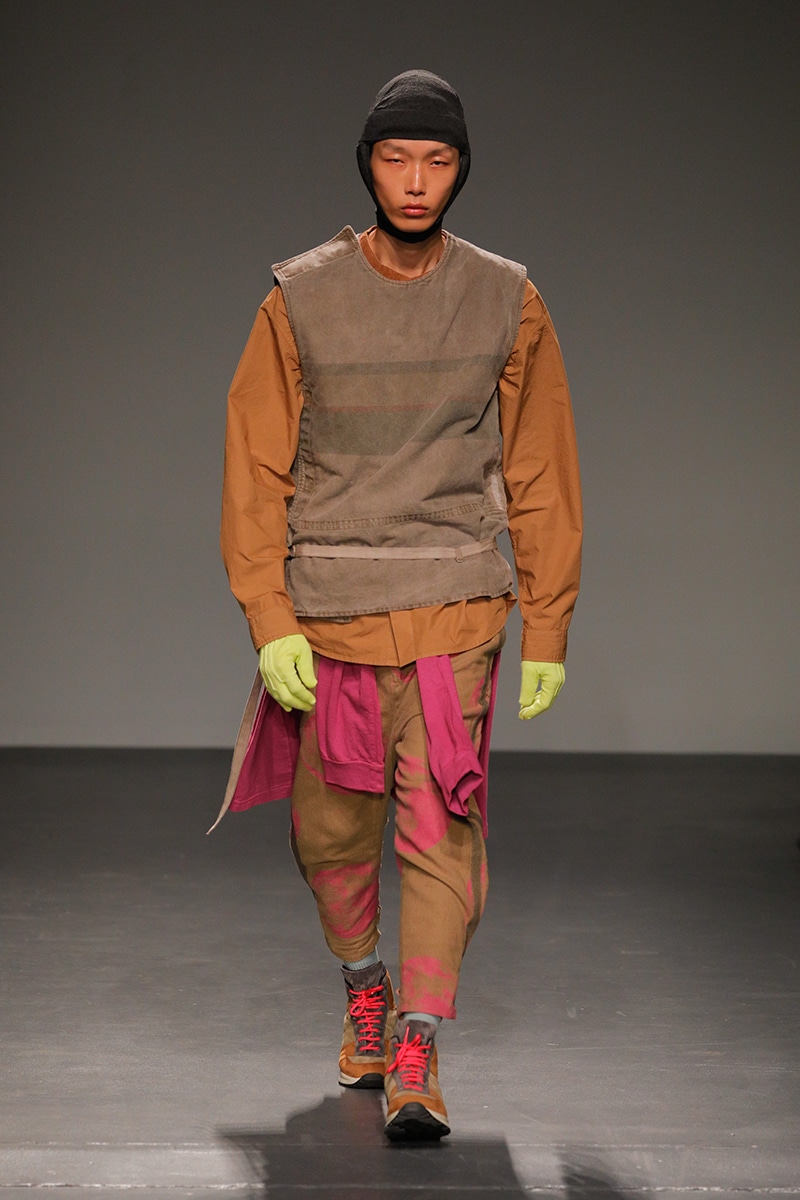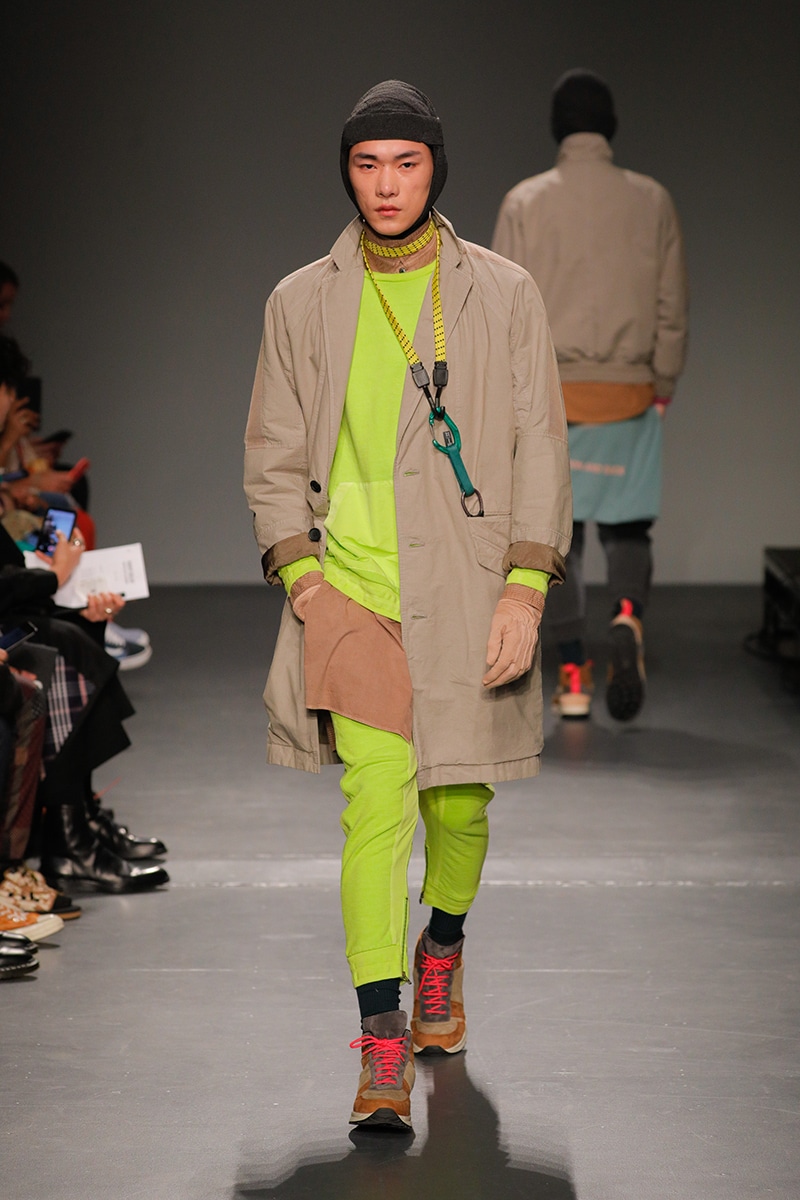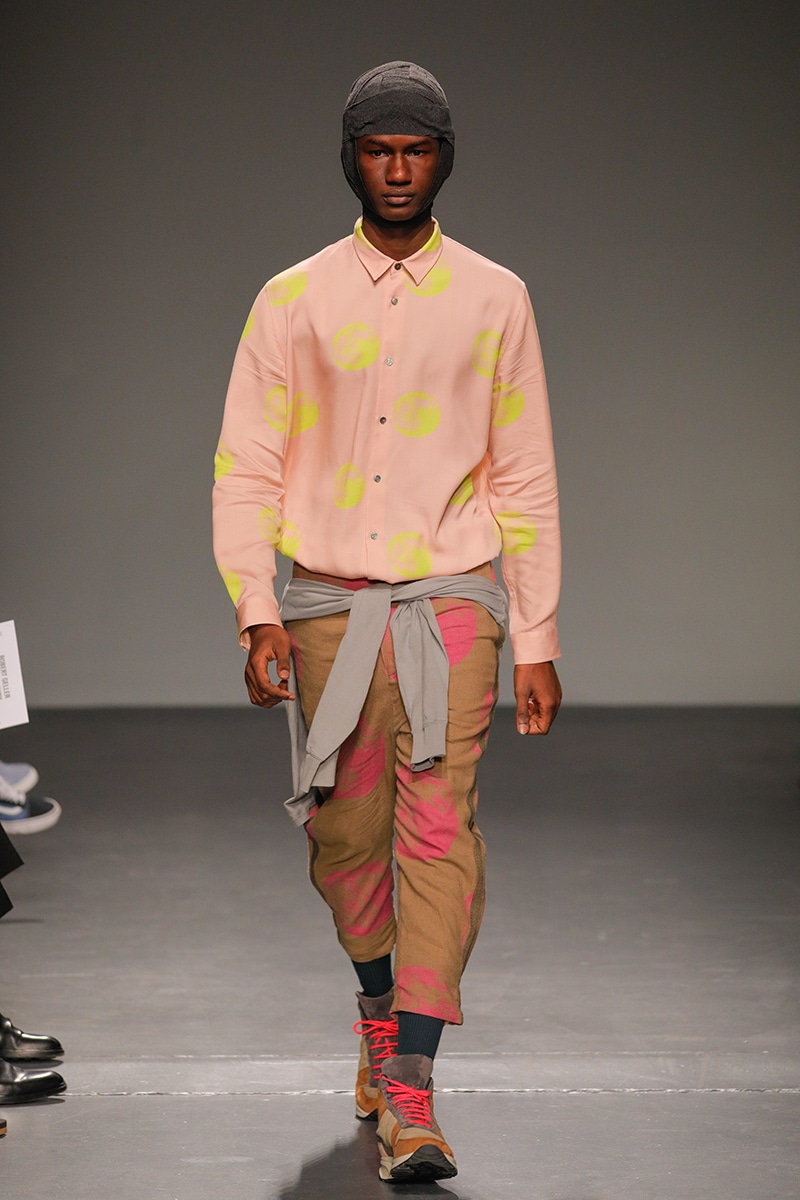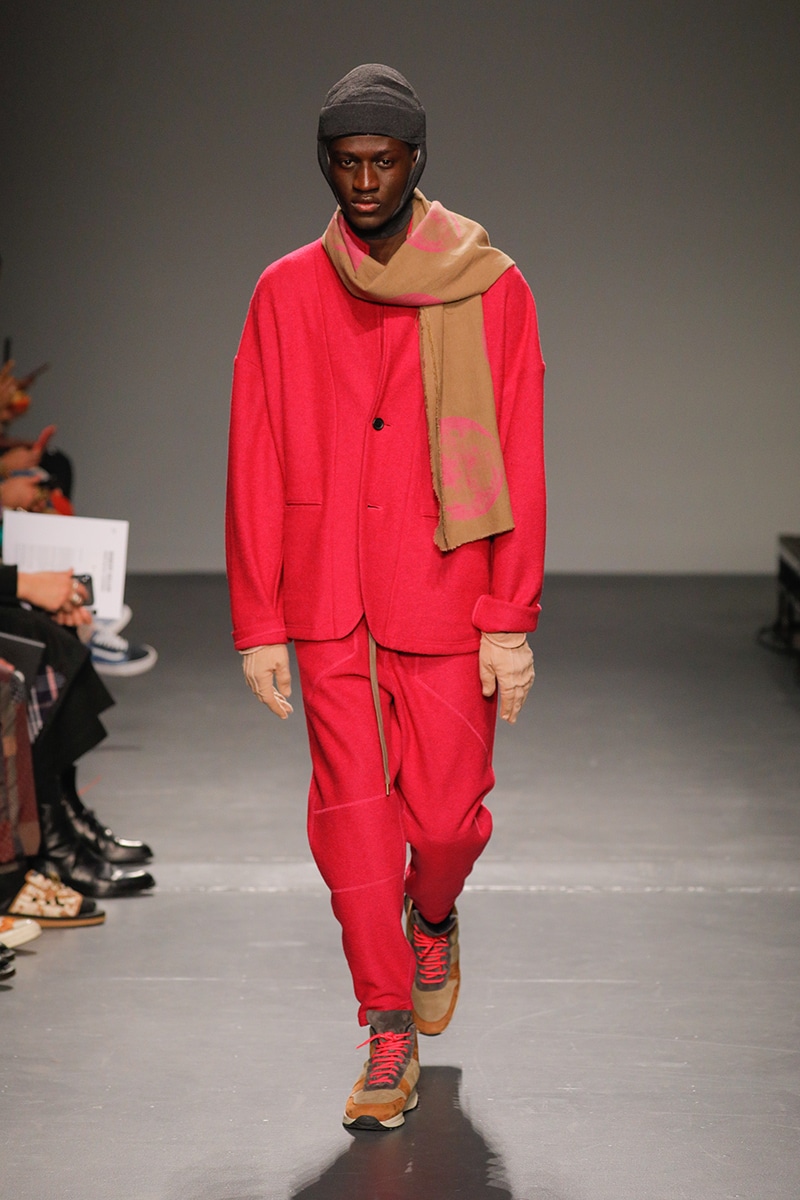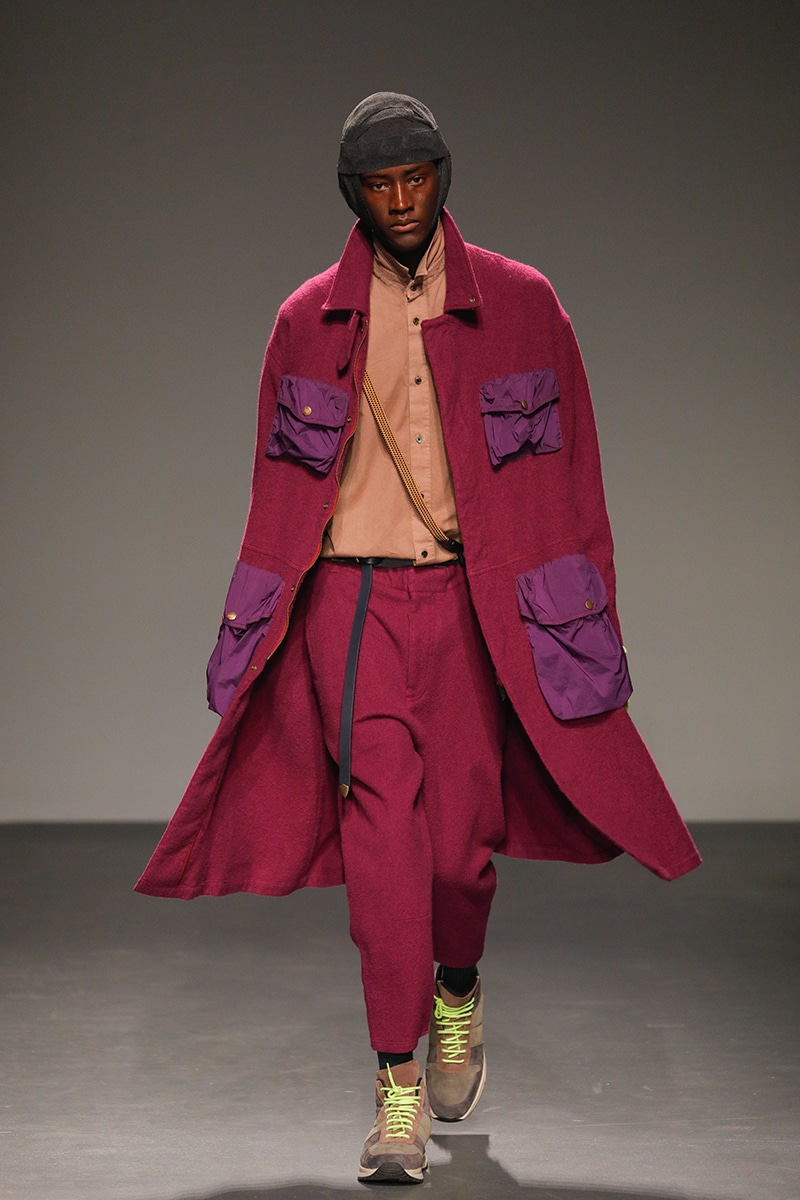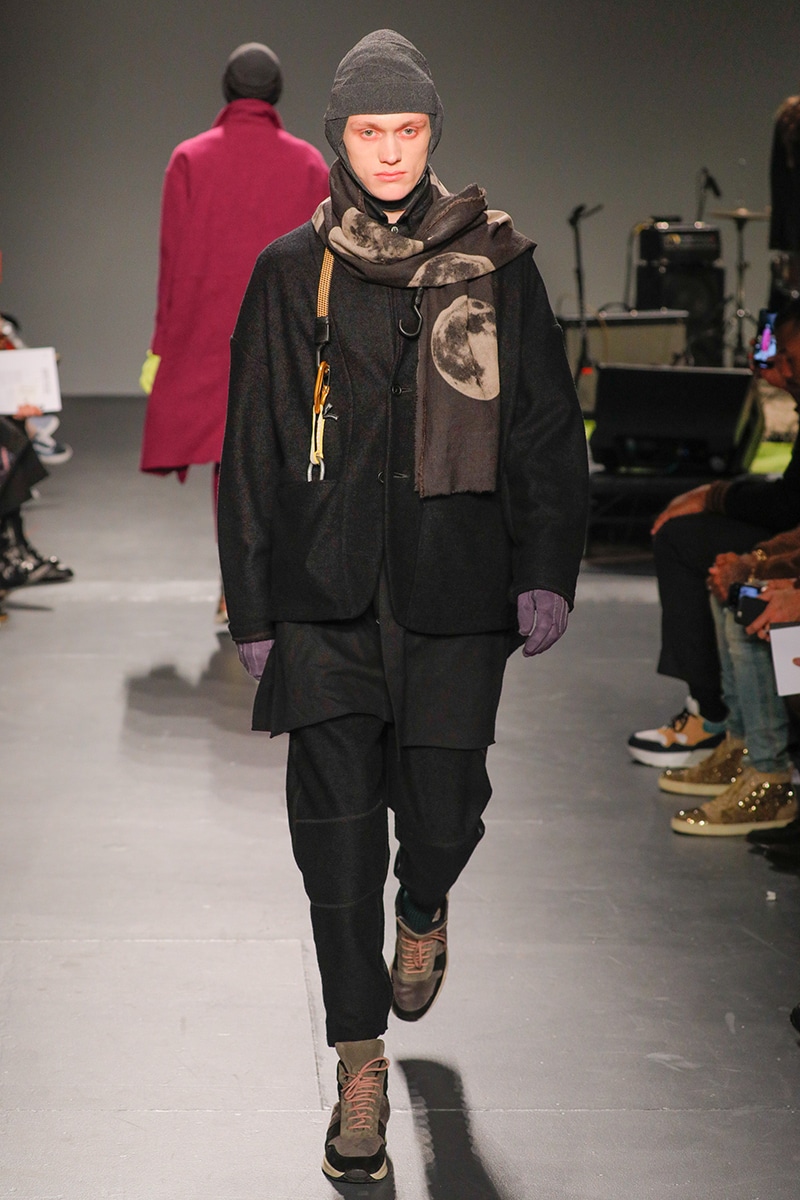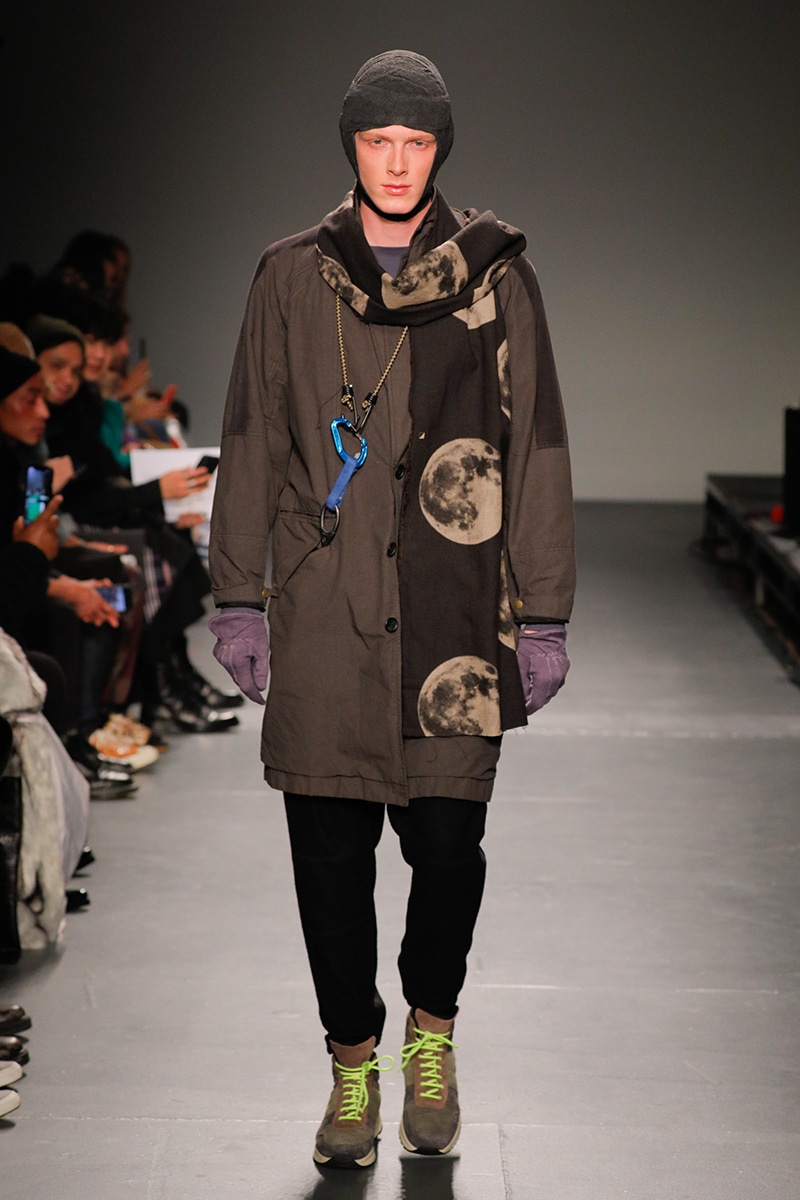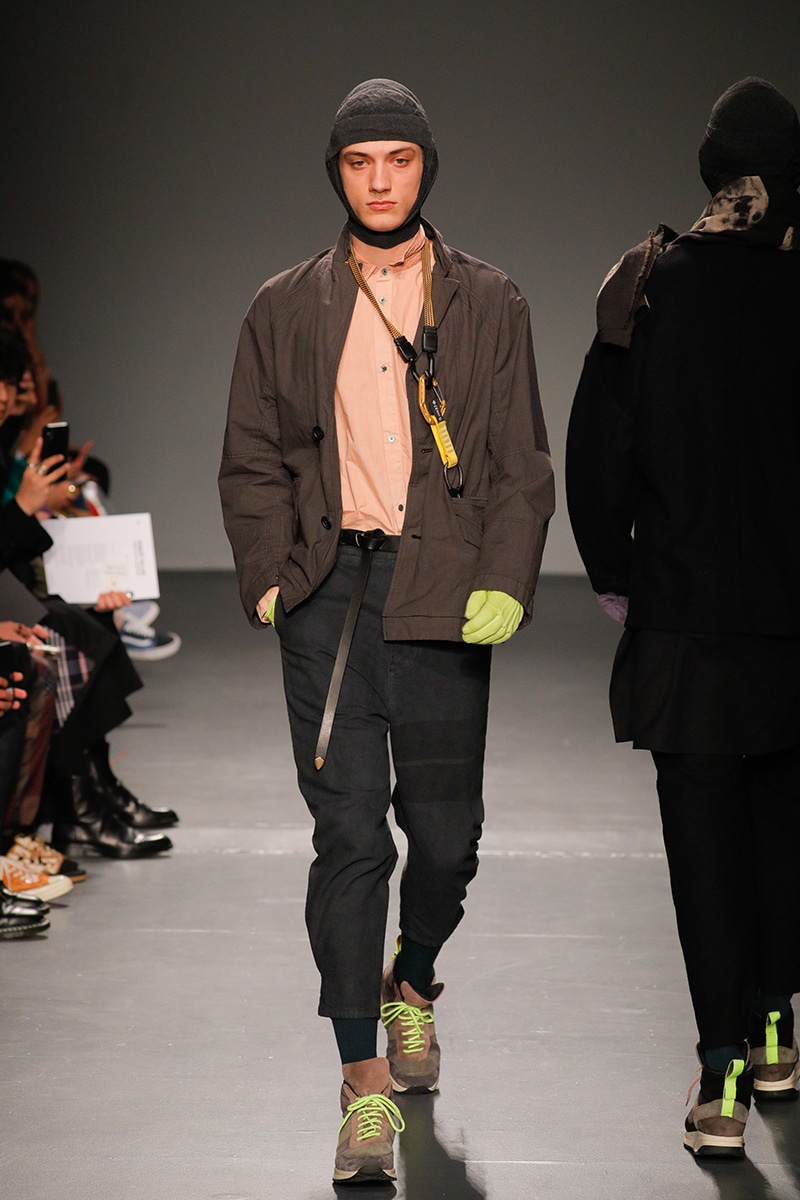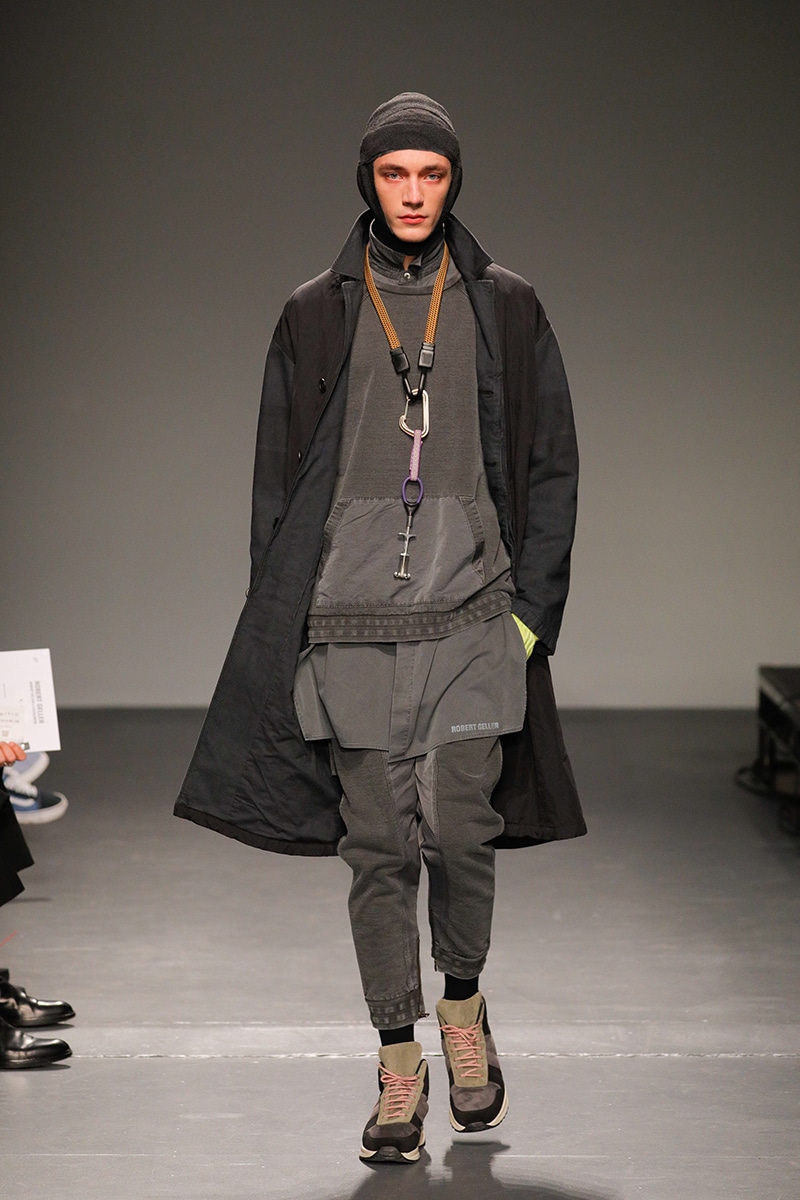 A collective sigh of relief as Robert Geller officially returned to the New York Fashion Week schedule. After his bratty baby brother, Gustav von Aschenbach had tried to hog the spotlight. (Gustav von Aschenbach was Geller's experiment on a lower-priced, street-heavy line). It was gate crashing, celebrity front row sightings and sardine-packed standing, in other words, business as usual. Oh, and a live band, Yeah Baby, Geller was back.
Unveiling a collaboration with Lululemon Men's and continued collaboration with Common Projects, the New York Fashion Week: Men's anchor chose to focus on the moon. With the Neil Armstrong moon landing 50th-anniversary date looming, the designer made sweatshirts. "I love you to the moon and back," Geller also has not lost his penchant for wordplay.
Never one to play it safe, Geller explored technical innovations this season. This meant imploring his Japanese office to figure out how to garment dye wool, nylon and cotton blend fabrics to create stunning color nuances in rich textures. Geller was also influenced by Tibetan mountain climbers. Bringing as always, an interest in form to function.
But of course, the notion of climbing is metaphoric. As we are all climbing, for better jobs, better pay and a better life. Yet, it is the peaks and valleys which make the nuances of this life worth living. But when you're Robert Geller the moon's the limit.