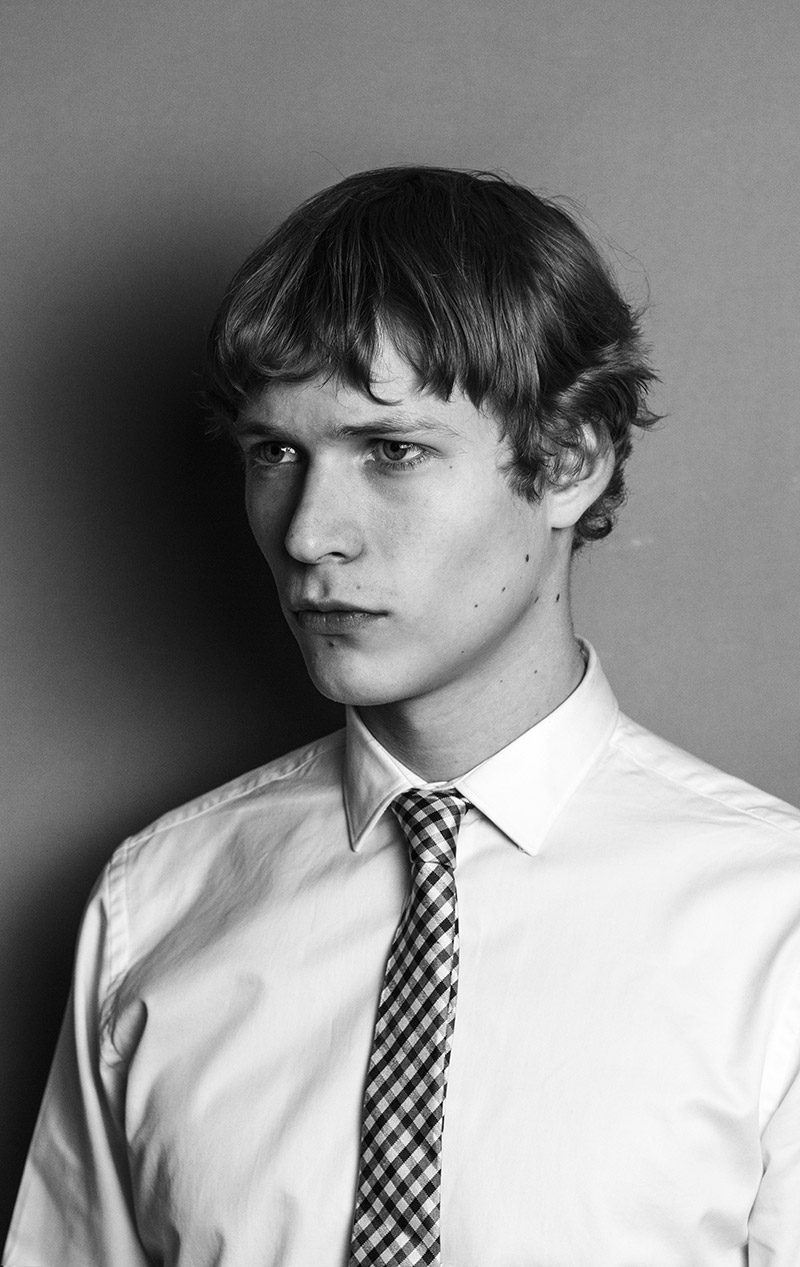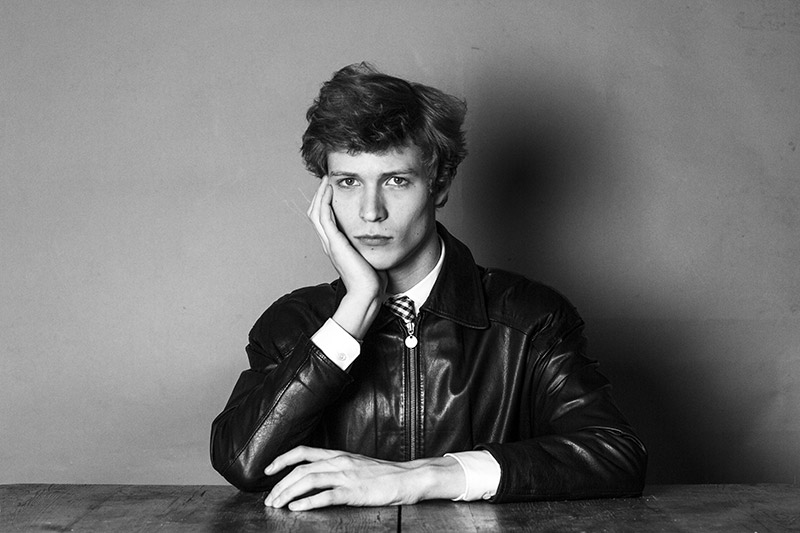 Unsigned presents new face Sven de Vries in images by Cesar Perin and exclusive interview for Fucking Young! by Chimere Cisse. After being scouted by Cesar on a school trip to London in 2014, Sven de Vries life has changed radically. One year on, the model has walked exclusively for PRADA SS15, scored a Dior Homme SS15 print campaign and made Models.com ones to watch list. The 20 year old from the Netherlands is destined for stardom, a world away from the school trip that first brought him to the attention of the fashion community.
Name: My name is Sven de Vries
Age: I am 20-years-old
Starsign: My star sign is Libra
Hometown: I live in a small village in the countryside of the Netherlands called Emmen.
Best thing about your hometown: My family is definitely the best part of my hometown. We always have fun!
How did get into modelling / where were you scouted: I was scouted by Cesar Perin in the great city of London. It happened by accident, I was on a school trip and went to see the street art around Brick Lane. I was just about to walk into a small restaurant with a few classmates to order some food when I was suddenly approached by Cesar. He gave me his business card and asked me if I had ever thought of modelling. I didn't speak much English back then so a classmate helped me out. I was surprised by his enthusiasm about me. That's basically how the ball started rolling.
Worst job you ever had: My worst job, definitely a newspaper boy.
Were you interested in fashion before you started modelling: When I was young I wasn't really interested in fashion, but by the age of 15 I had become more attracted by fashion. I was really searching for 'my style'.
What do you enjoy the most about modelling: I really enjoy all the traveling! Before modelling I never really travelled and now I am traveling to so many places. It's such an experience!
Which campaigns have you been in: You can see me now in the Dior Homme SS15 campaign. I'm so happy with the result. It was an absolute pleasure to work with the team at Dior.
Any dream brands you'd like to model for: There are not specific brands I want to model for. Every brand has something unique. I hope to work with them all.
Who are your favourite designers: Mmm, this is a hard one. There are so many good designers out there!
Fashion week survival tip: Eat when you can eat, sit when you can sit and sleep when you can sleep. Those are the best tips to survive, at least that works for me.
Most loved possession in your wardrobe: I really love my dark blue Viktor & Rolf trench coat. I was looking for a nice one for a long time and last week I suddenly found it!
Most played tune on your iPod this month: Last month I listened to Bruce Springsteen – the Ghost of Tom Joad (with Tom Morello) the most.
What's the most spontaneous thing you've ever done: The most spontaneous thing I've done, I have a smile on my face thinking of it. Last summer I was cycling around with my best friend. We weren't talking much because we were enjoying the silence of the beautiful summer night. We came across a lake, and at once we looked at each other, dropped our bikes, took our clothes off and swam across the water. One angry fisherman was yelling at us: "you'll chase all the fish away!" When we reached the other side, we ran quickly back to our bikes and cycled home laughing all the way.