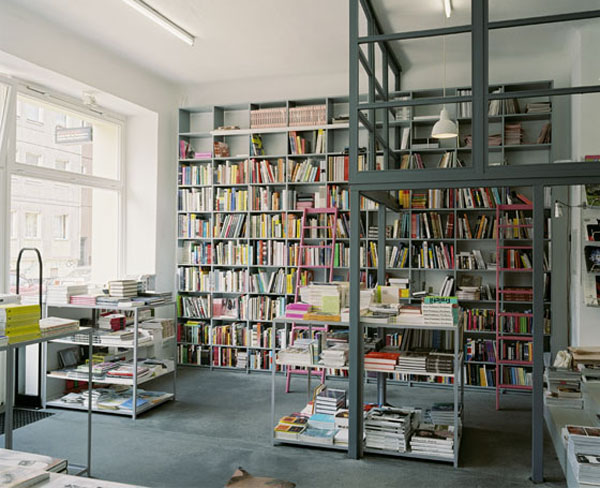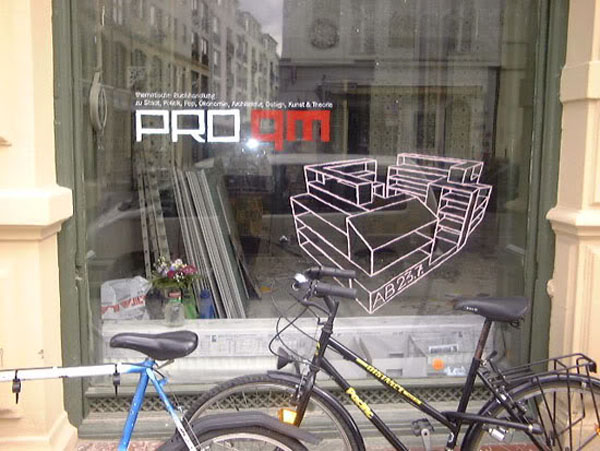 Y por que hay más cosas en la vida a parte de ropa y zapatos, hoy os hablaré de esta fantástica librería en Berlín.
Pro QM se centra principalmente en libros sobre arte, arquitectura y diseño aunque también podrás encontrar literatura Pop, teoría, diarios de discurso político así como Magazines del estilo de Fantastic Man o la publicación Japonesa Fun Palace.
Si quieres recibir su Newsletter (en Ingles o Alemán) apúntate en http://www.pro-qm.de
*************************************************************
And because there are more things in life than clothes and shoes, today I will talk about this fantastic bookshop in Berlín.
Pro QM is mainly focused in books of art, architecture and design but you could also find pop literature books and political discourse journals or magazines like Fantastic Man and the Japanese publication Fun Palace.
Sign up for their newsletter (which comes in both German and English) on their website: http://www.pro-qm.de
Pro QM
Almstadtstraße 48-50
D-10119 Berlin
Tel. 030.2472852-0
Fax 030.2472852-1
info@pro-qm.de
By Raquel Alfonso / www.mydear-hunter.blogspot.com