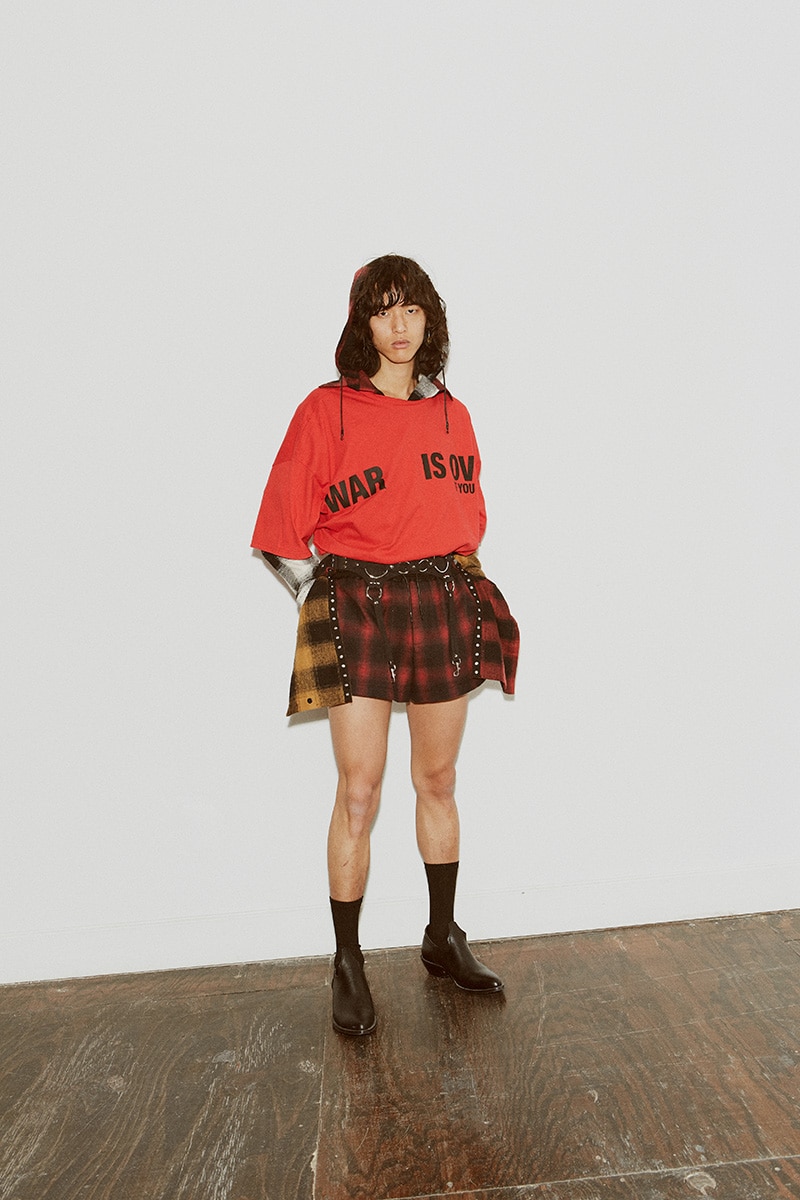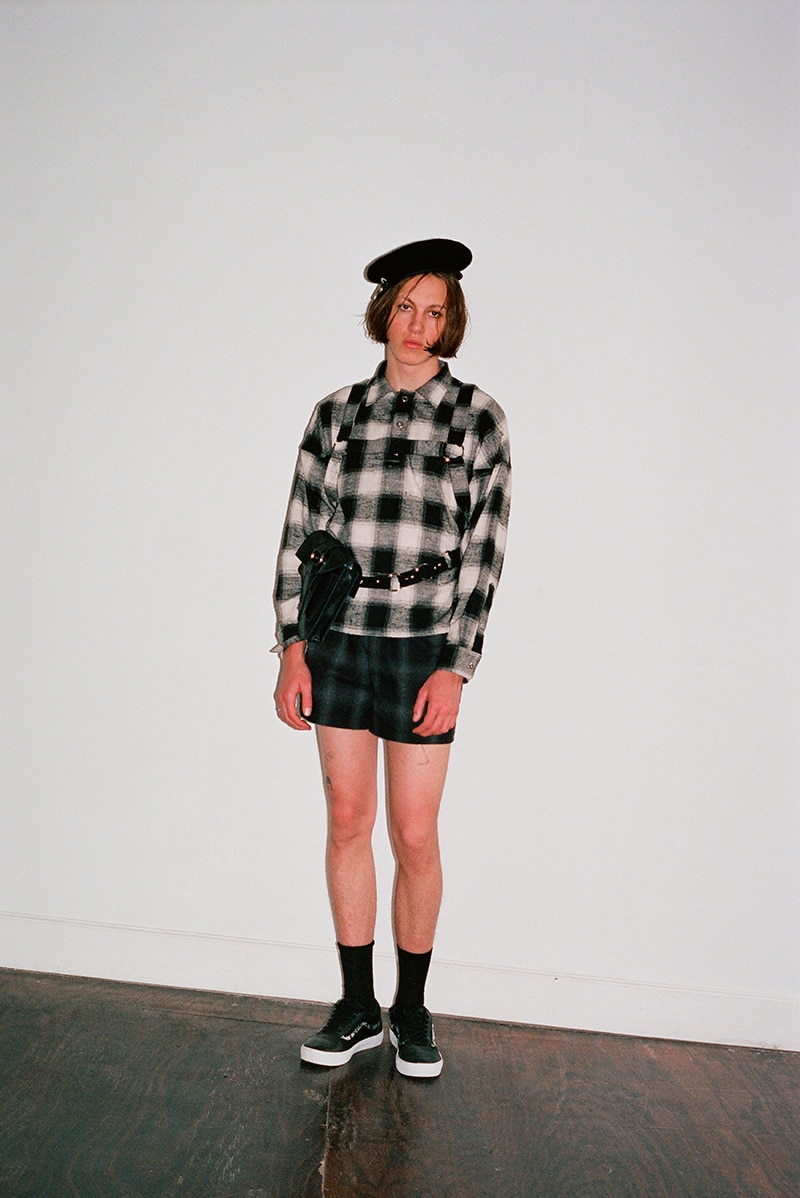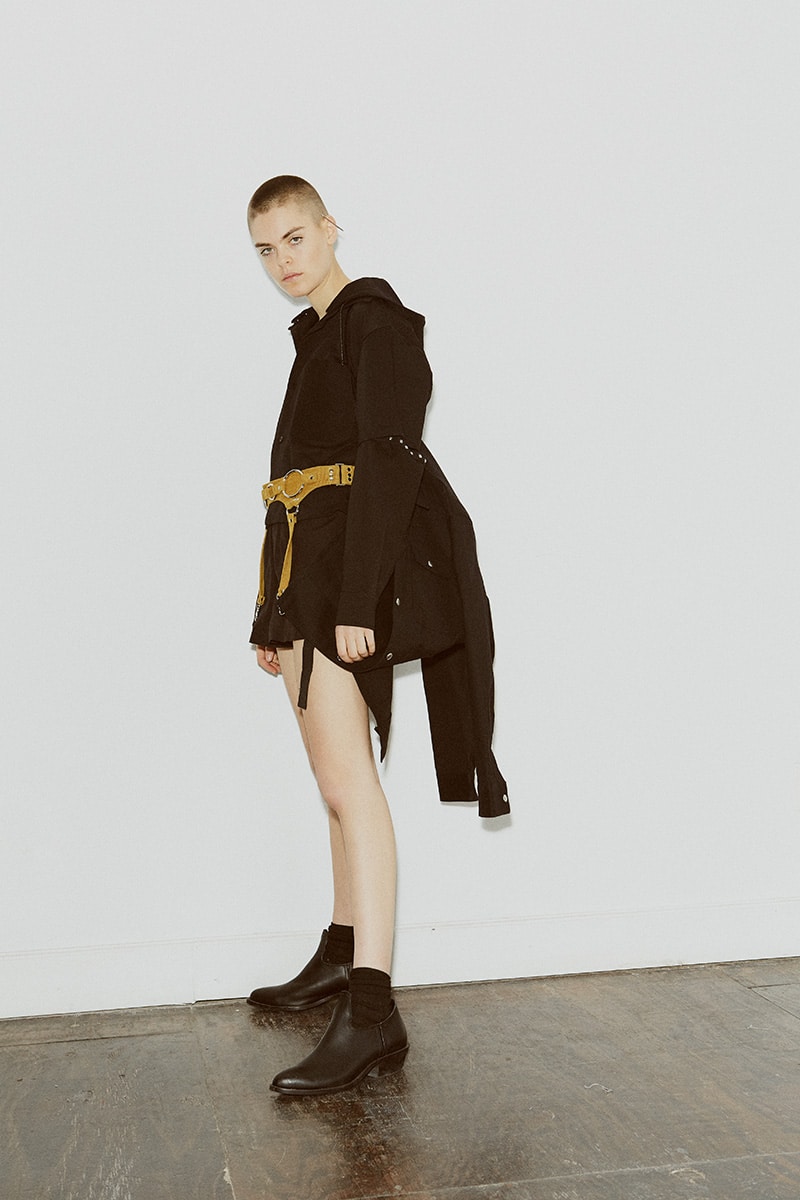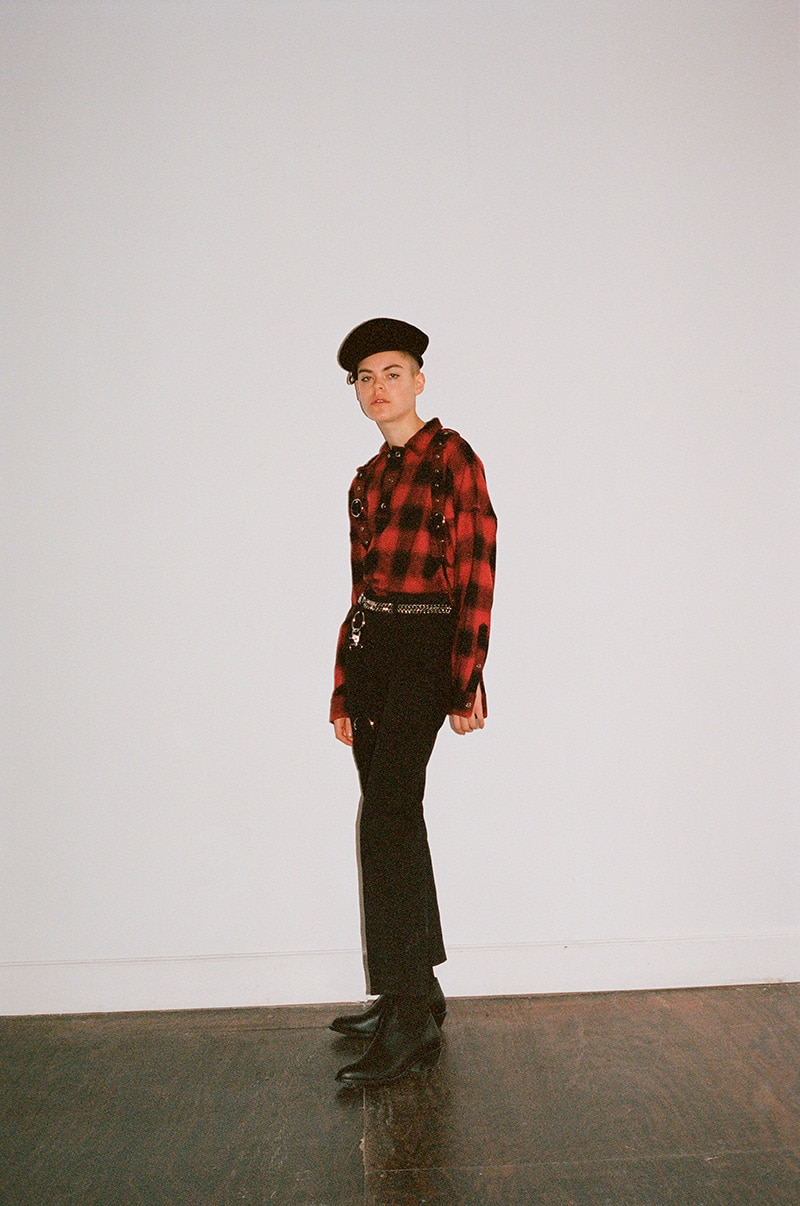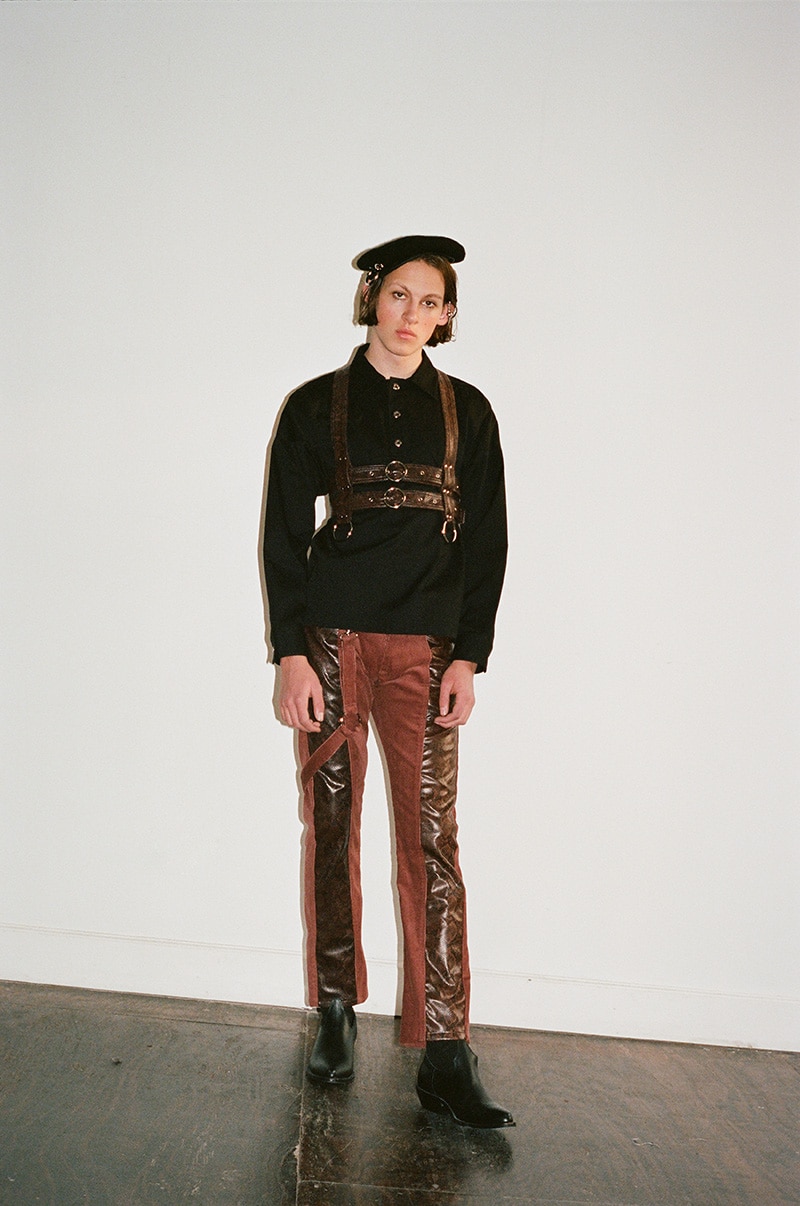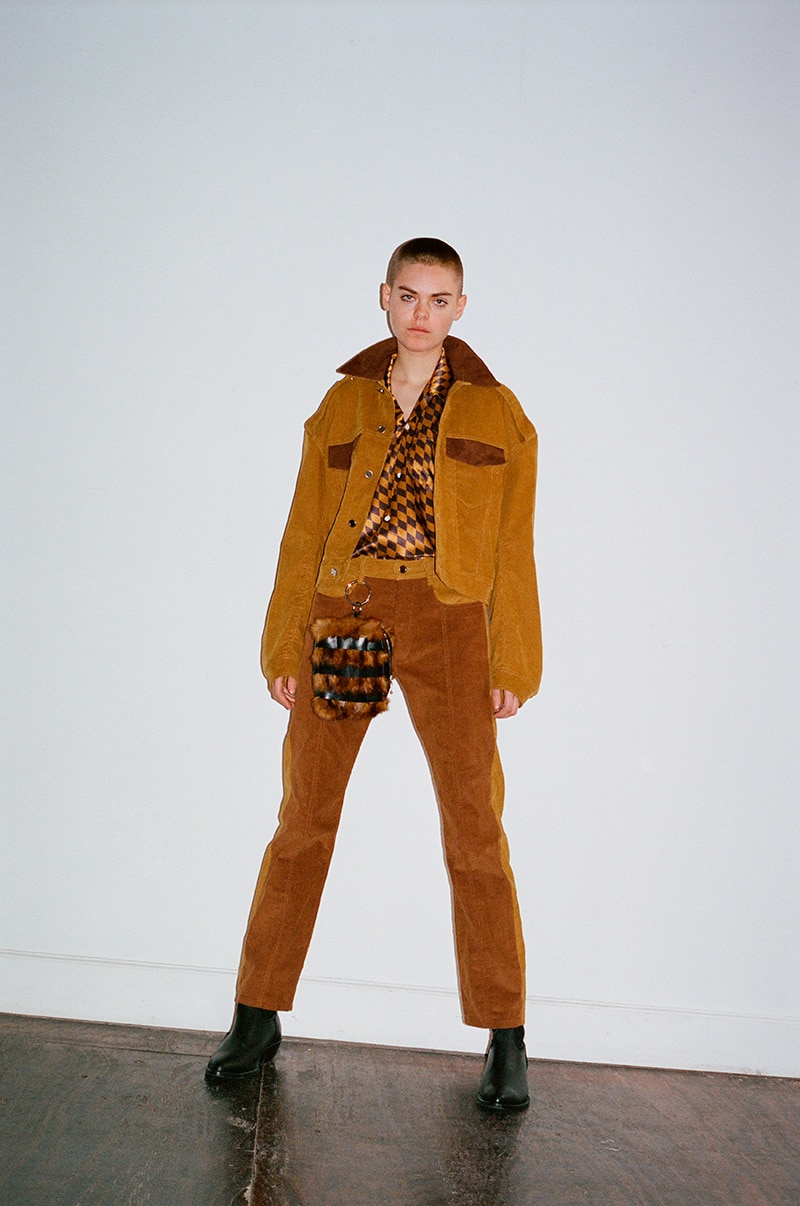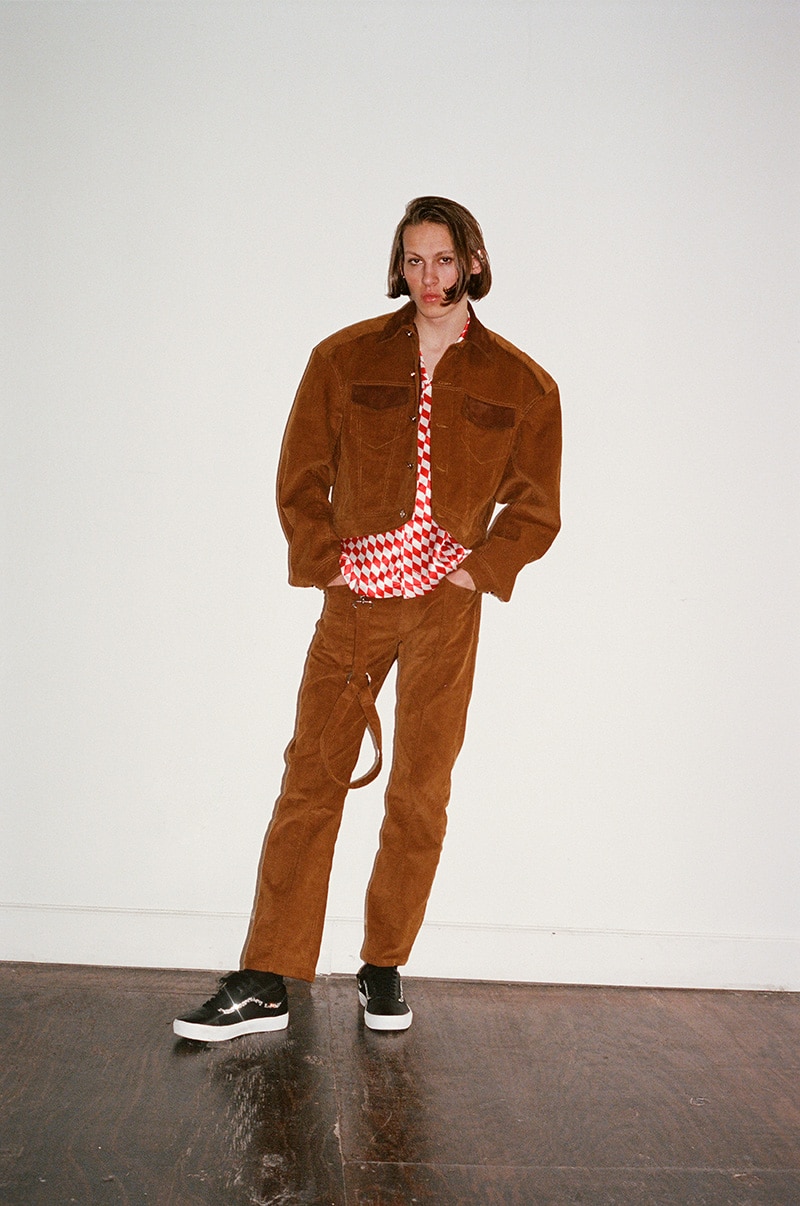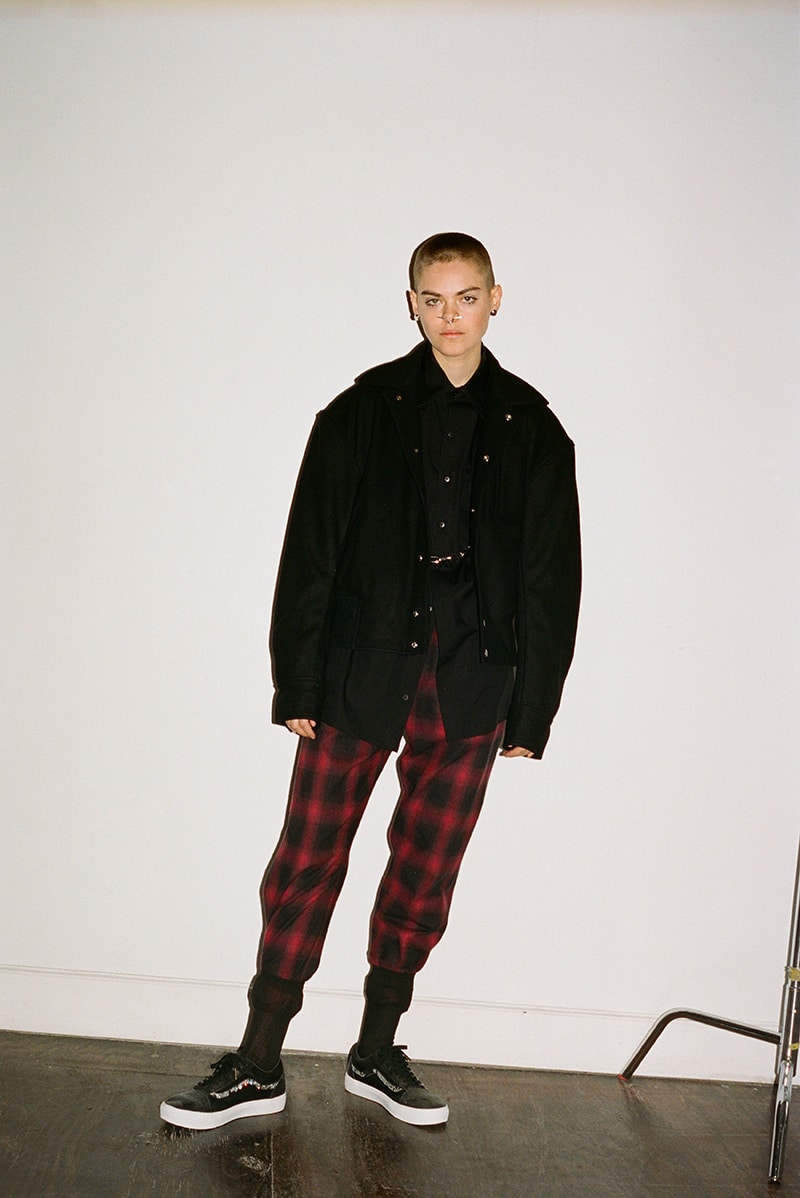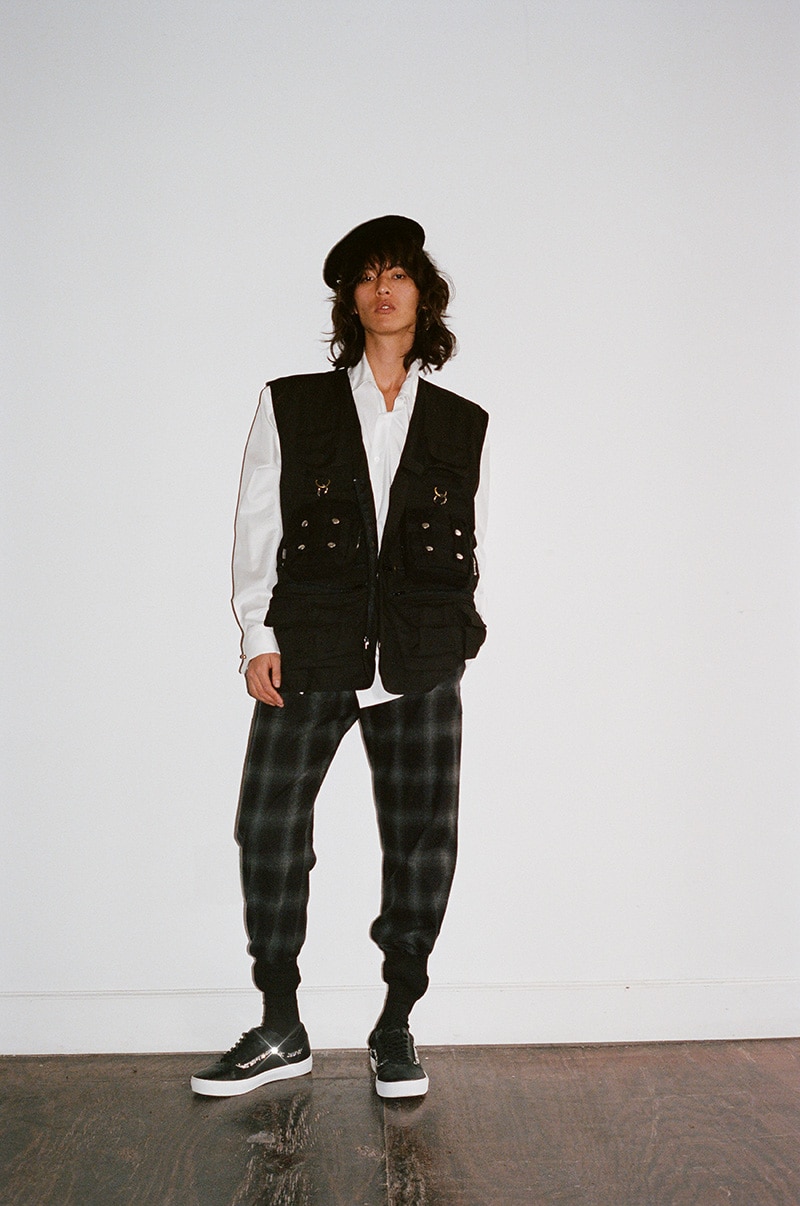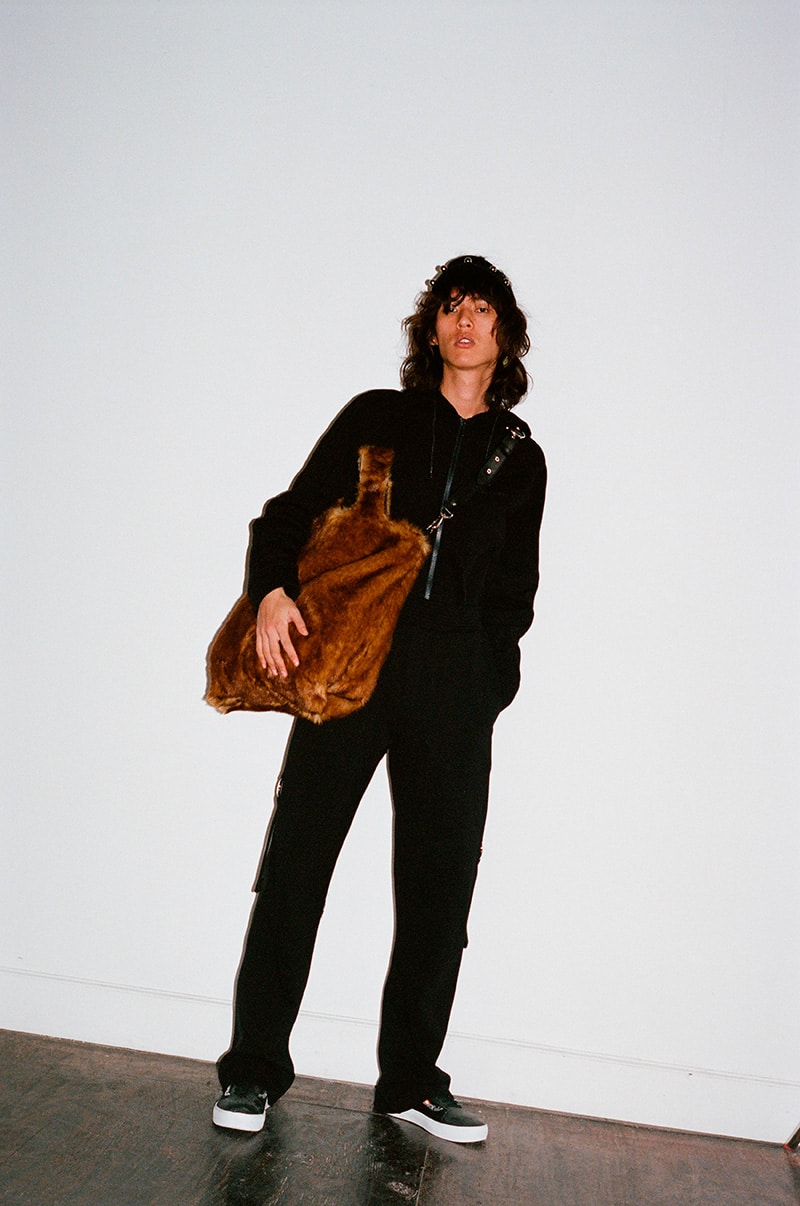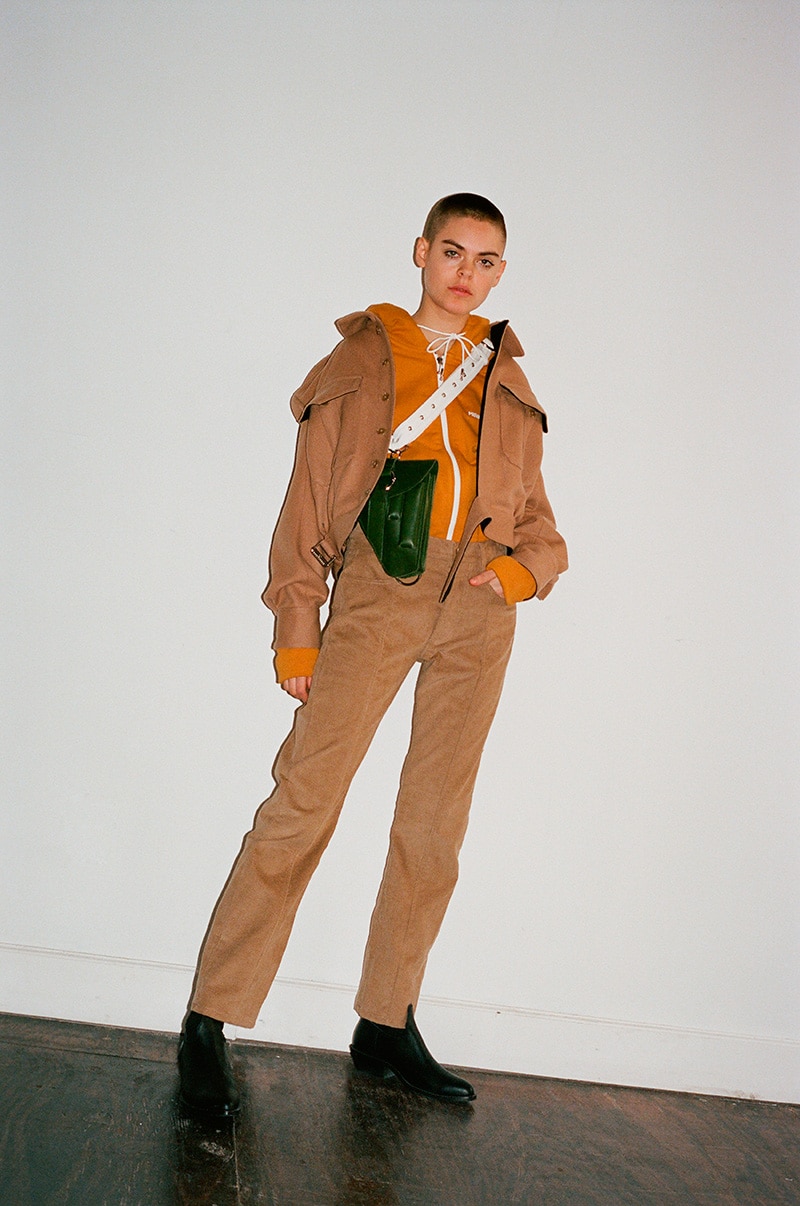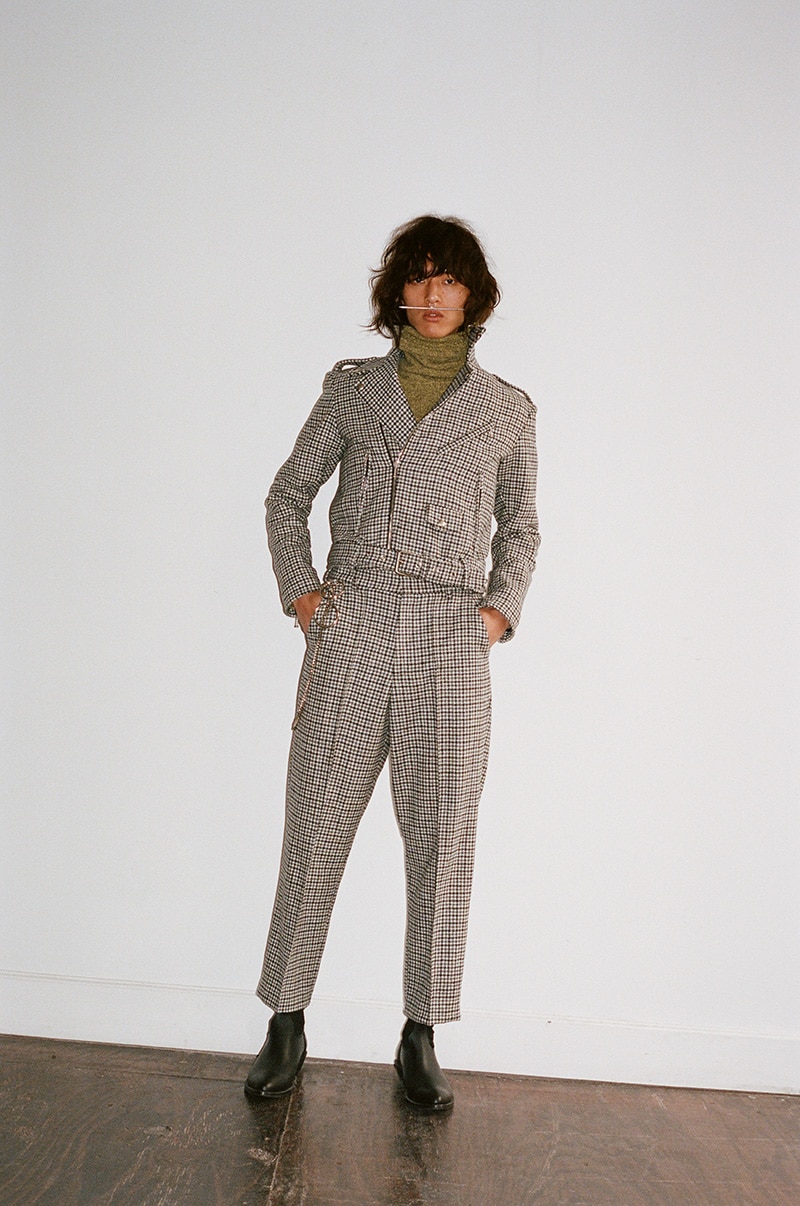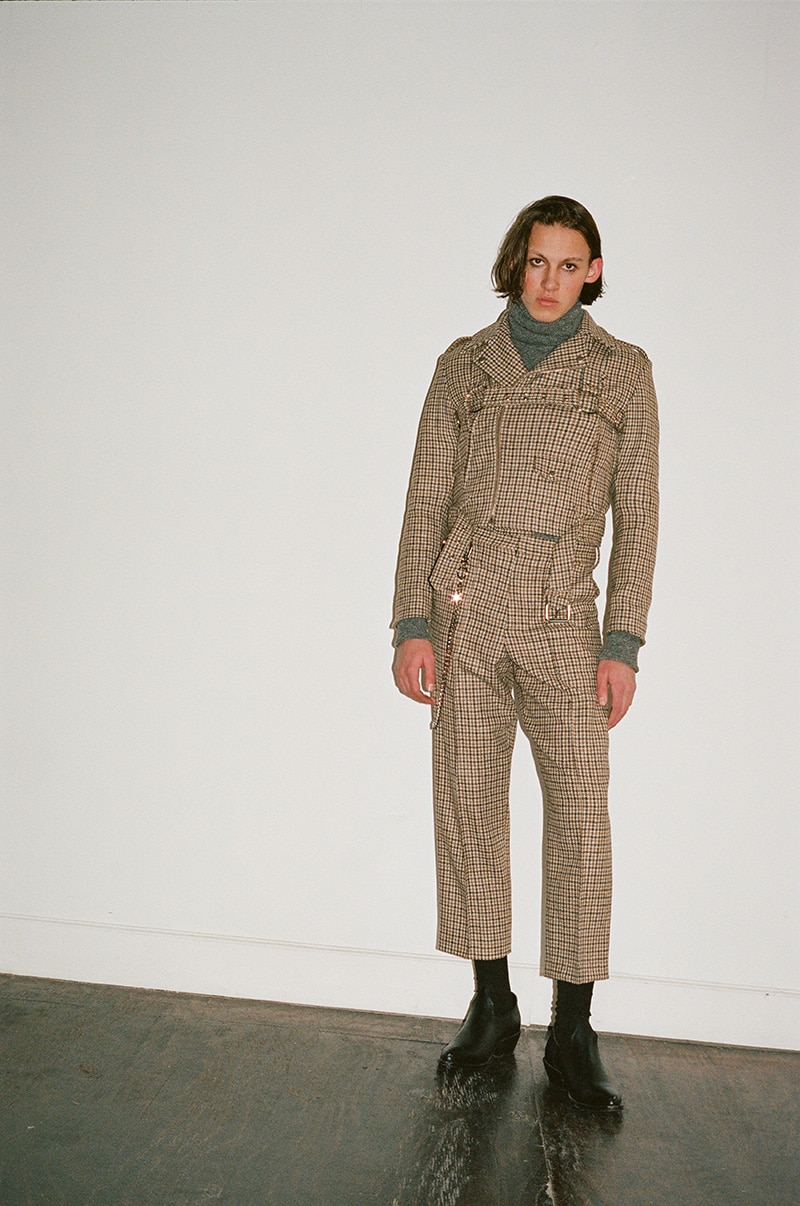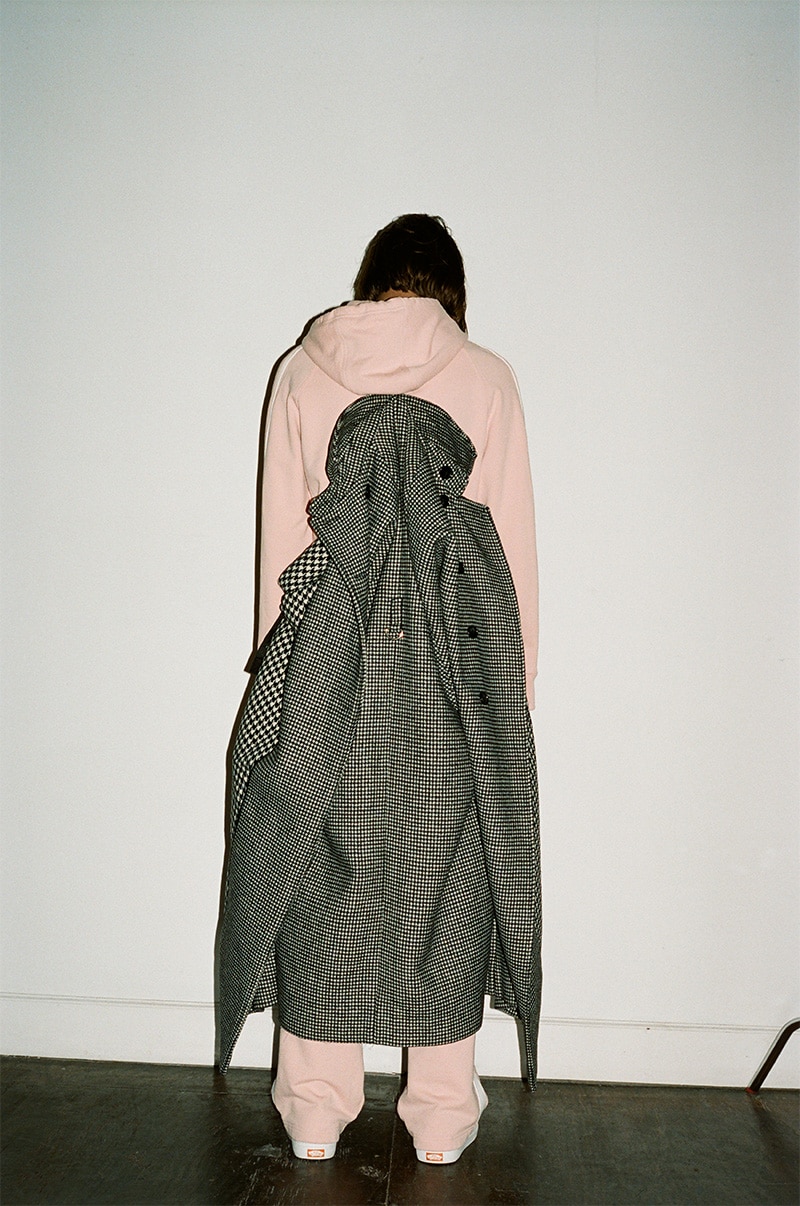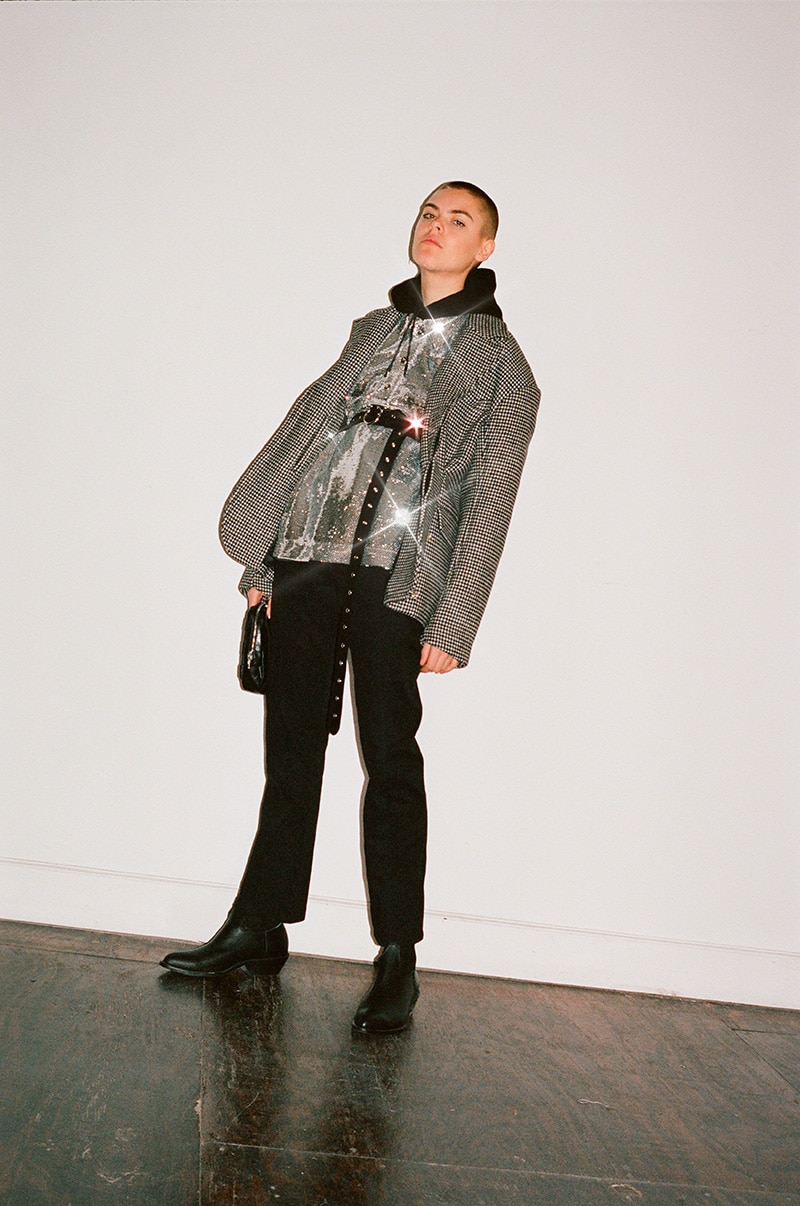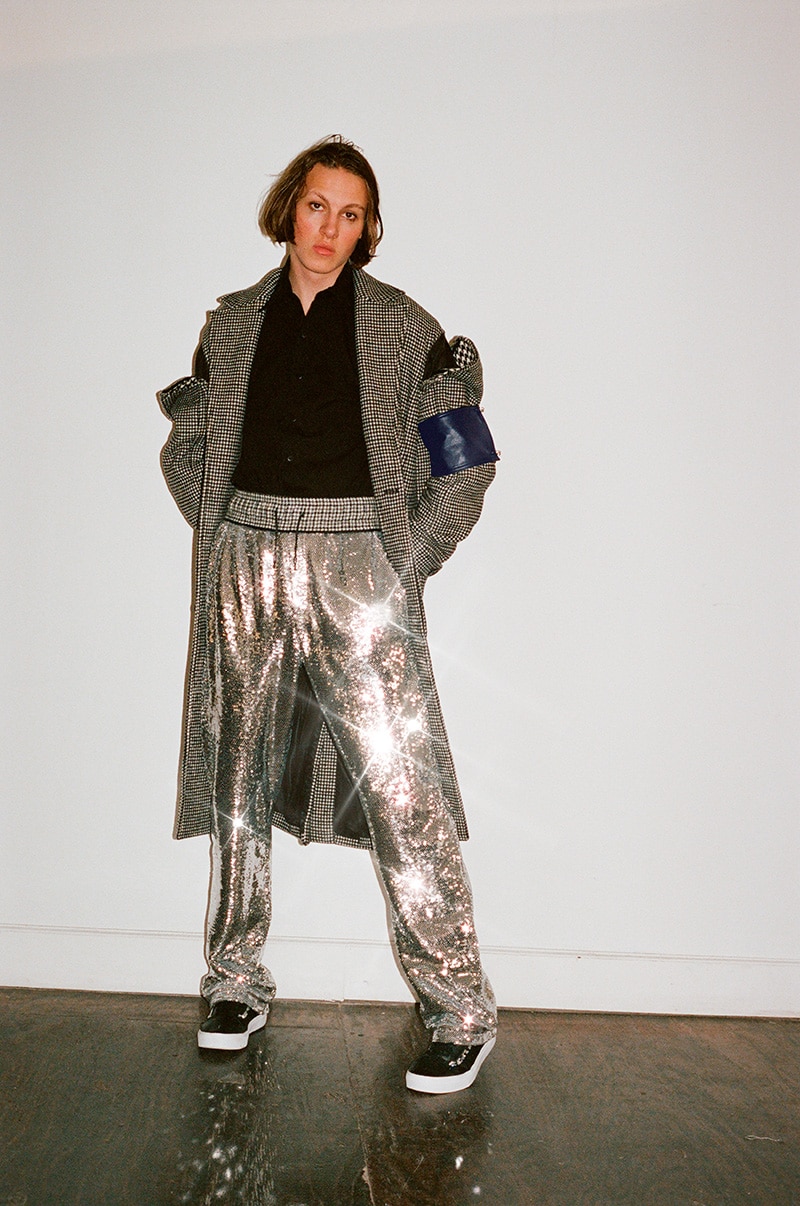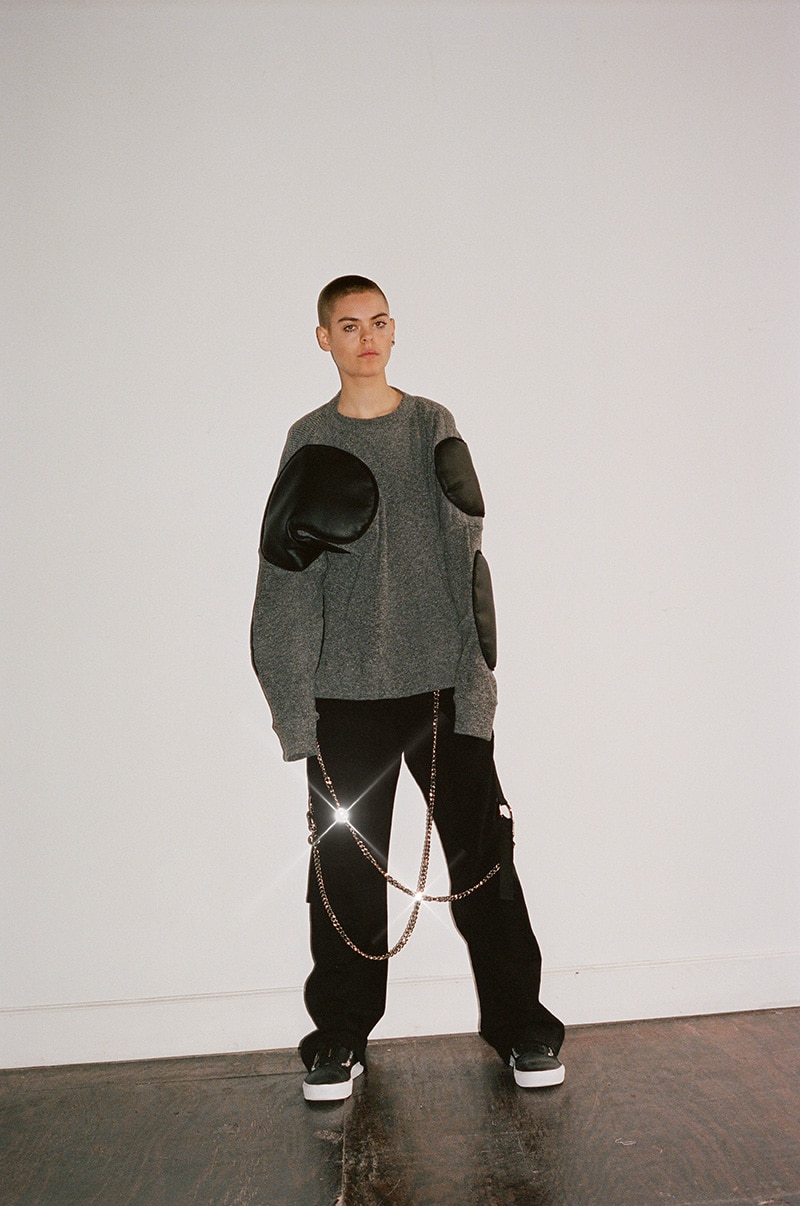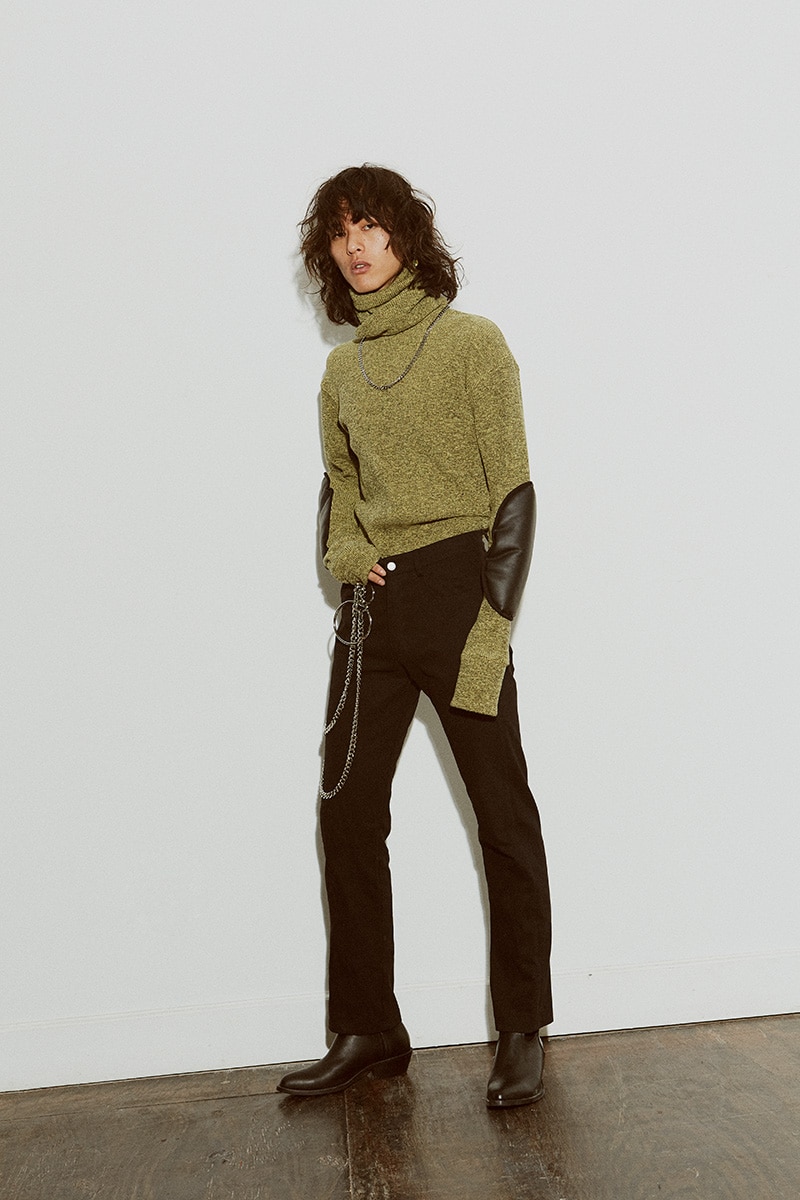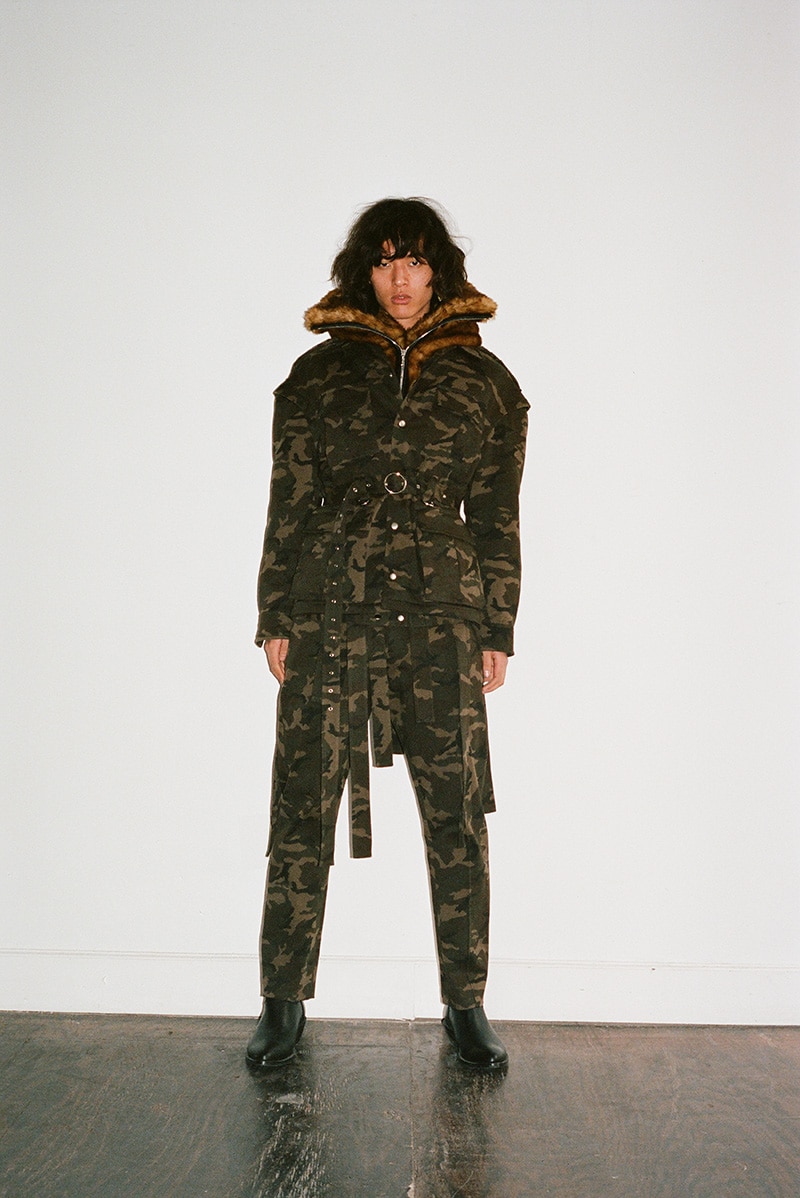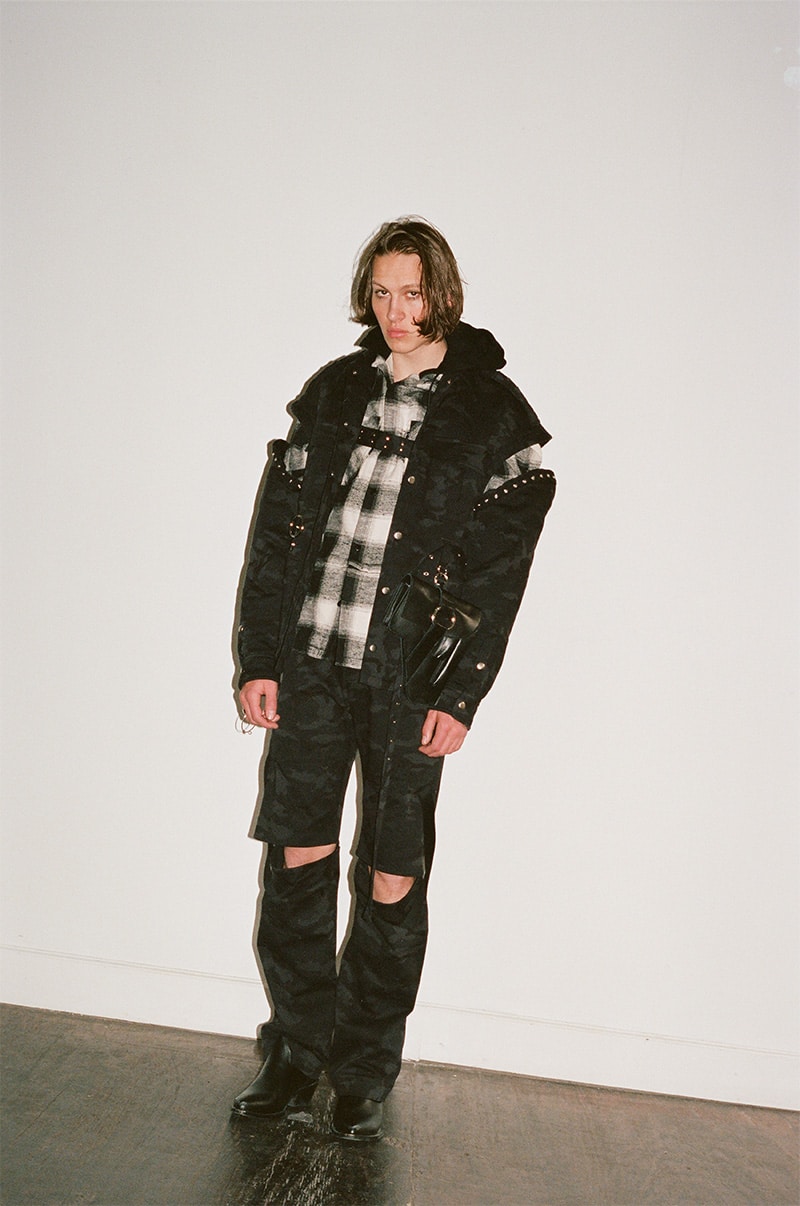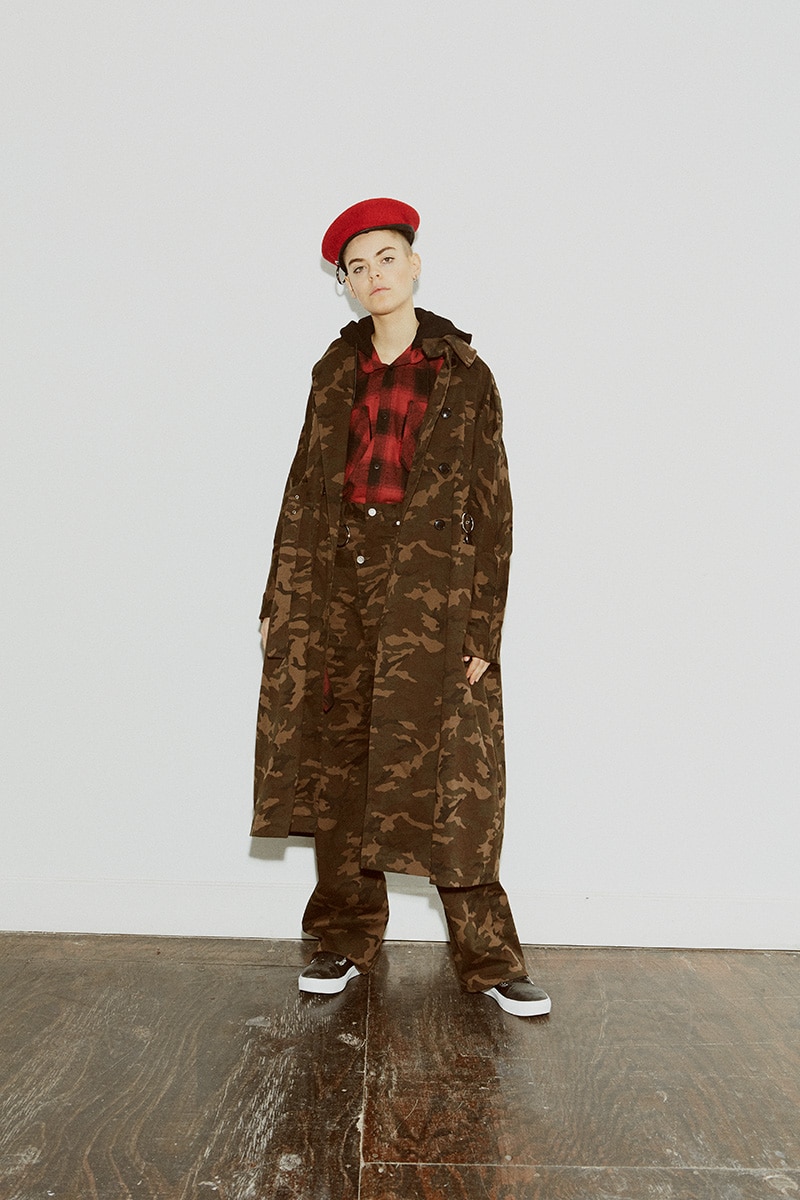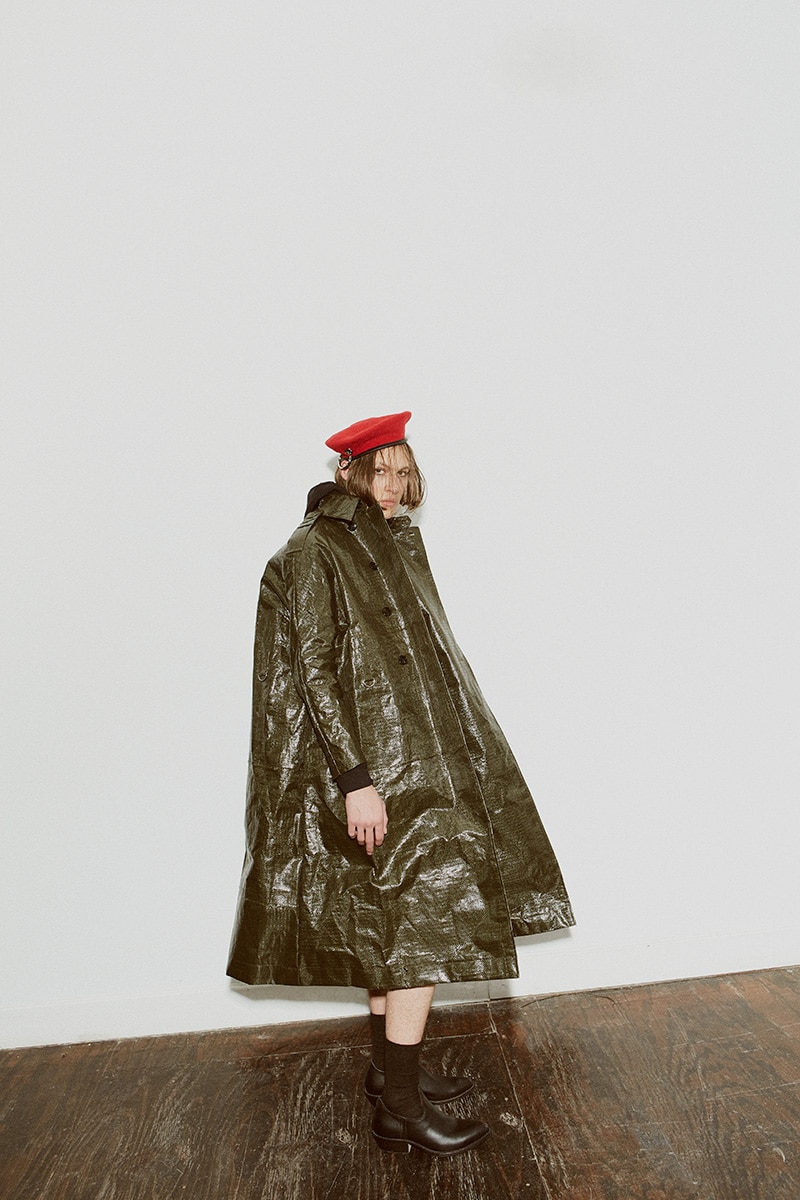 Private Policy was absent of models this season. But absent of meaning it was not. The presentation at New York Men's Day was a smattering of racks and look book banners, androgynous wears like "War Is Over" graphic T-shirts, camo-printed coats and sequin sweatpants. In case you were wondering, the downtown brand has never shied away from a conversation piece. But the real conversation was not about the clothes. Is it ever?
In light of President Trump and the current social plights plaguing the entertainment and fashion industries, Private Policy decided to dedicate their Fall/Winter collection to the late Charlie Chaplin and his 1940's satire, The Great Dictator, in which he starred as Adolf Hitler. Inspired by Chaplin's bravery in mocking the very bizarre, painfully real beliefs of the leader of one of the Western world's most infamous genocides. It was at a time when many thought not to question, mock, or defy him, and just as many Americans supported him.
"Today we ask ourselves, how do we prevent another rise of a dictator?" the program asked. While we may not have the answers to this quasi-rhetorical question, Private Policy's answer is simple, even if that means fronting exaggerated olive trenches and sequin pants.