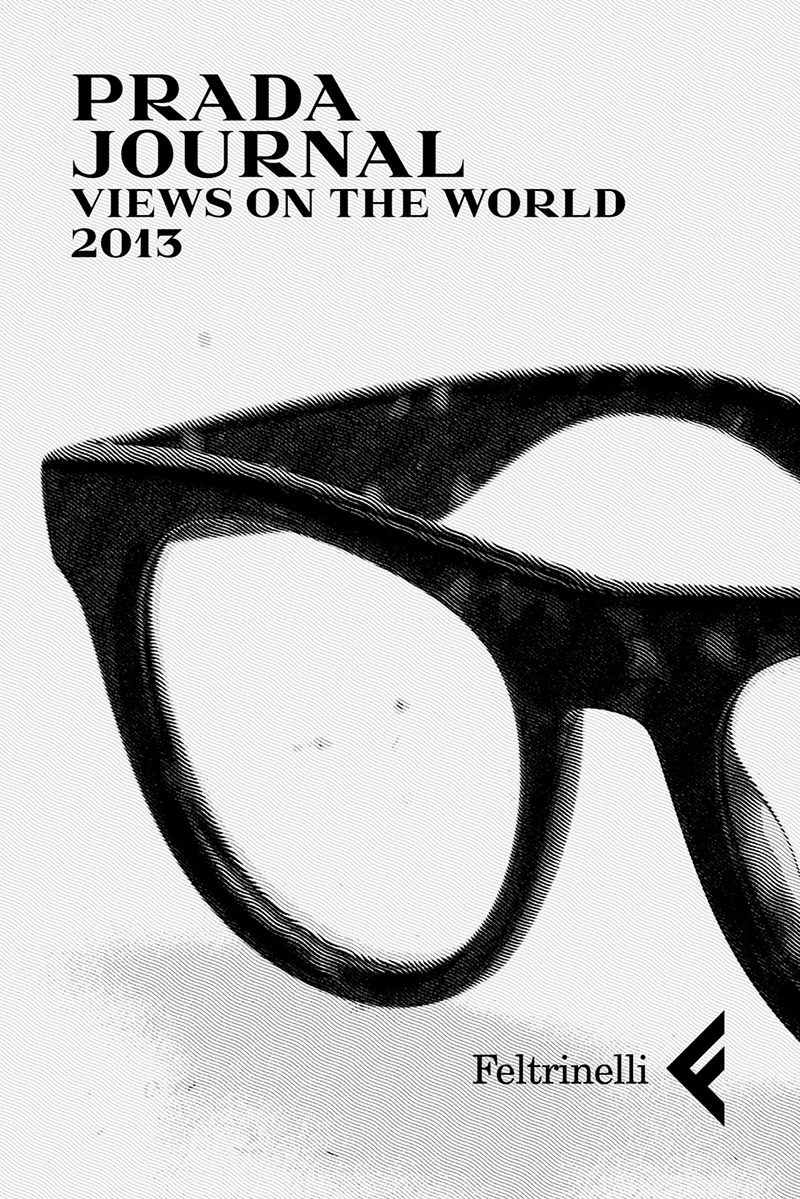 Prada Journal – Views on the world is the product of a long journey. A journey which began on April, 18th 2013, when Prada and Feltrinelli Editore, in keeping with their spirit of innovation and constant search for new creative voices, launched a literary contest unique of its type matching fashion and literature.
The goal was to find and promote new storytellers who were able to describe the world with a distinctive and original point of view, seeking to answer the question that was published on www.prada.com/journal: "What are the realities that our eyes give back to us? And how are these realities filtered through lenses?"
Over 1.300 people from all over the world accepted the creative challenge and sent in their manuscripts, in more than 30 languages. Each of them used the metaphor of eyeglasses as a starting point to view the world through different lenses, to explore the surroundings and reformulate them through the written word.
Their stories, both in their original language and translated into English, make up this anthology, the first Prada Journal. A place where new narratives blossom. A collection that brings together innovation, creativity and quality. The result of this fabulous adventure.
Prada Journal – Views on the world is available on www.prada.com/journal and www.feltrinellieditore.it/zoom
Also available on Amazon, Apple, Kobo and on main digital retailers.