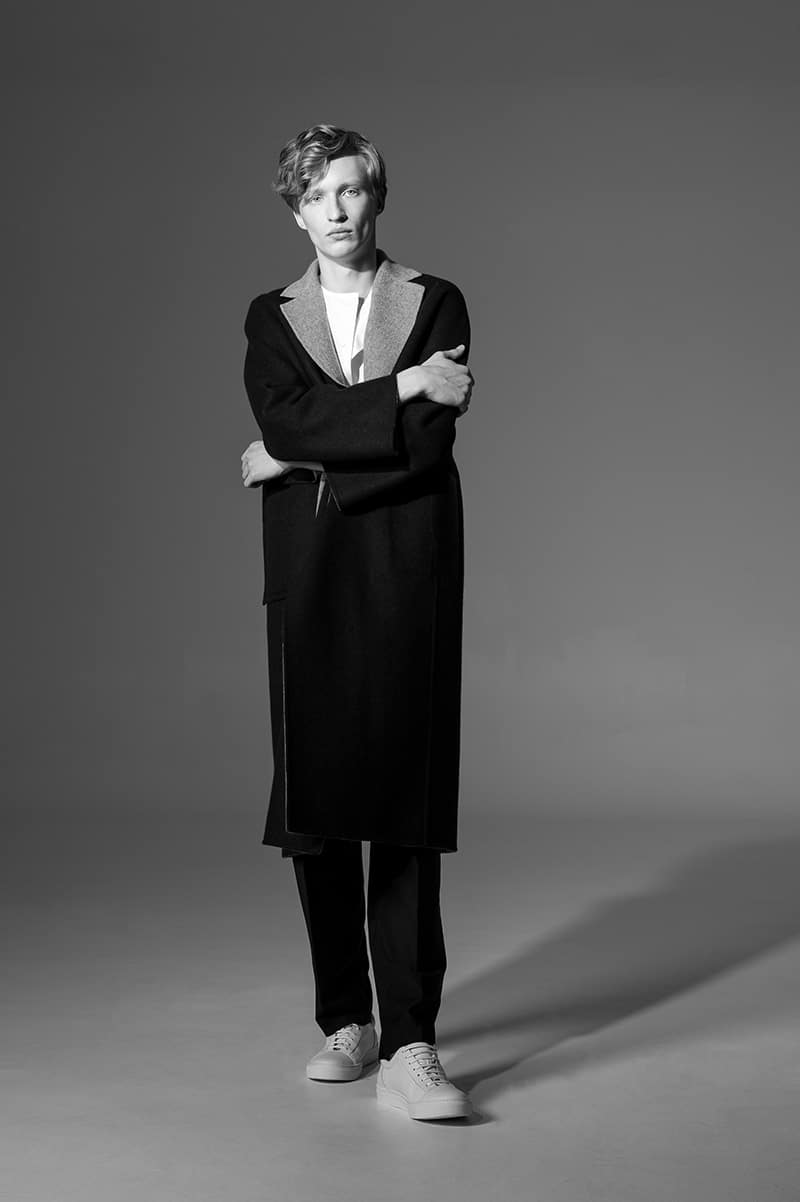 Zip Zip, Zoof Zoof, times a changin'…. Palpable, we can all feel it. Do we really need all this information, this constant feed of visual noise? How about we filter our input a little more. Take the slow lane for a while. Abreast with people who see things differently. These warriors, speak softly and let their work do their dirty bidding. They embrace true quality and ignore today's quantitative blur. At times, they are perhaps not traditionally young when they finally find themselves, but what is young anyhow these days?
To us, it is about being slightly irreverent, brazen, whilst fully embracing that god of all gods: independence. ÜLLE POHJANHEIMO is such a soul, a seasoned couturier, who has worked this merry industry of ours for decades. Next to her opulent individually crafted couture pieces, she recently decided to explore menswear. A true first to her. So before the others take notice, and trust us; they will, we set out to speak with her, on her own turf, Talinn, Estonia proper. The POHJANHEIMO studio proved to be a sincere yet modest beacon of hope, proving that true craftsmanship, even in this rather hazy times; shines emphatically!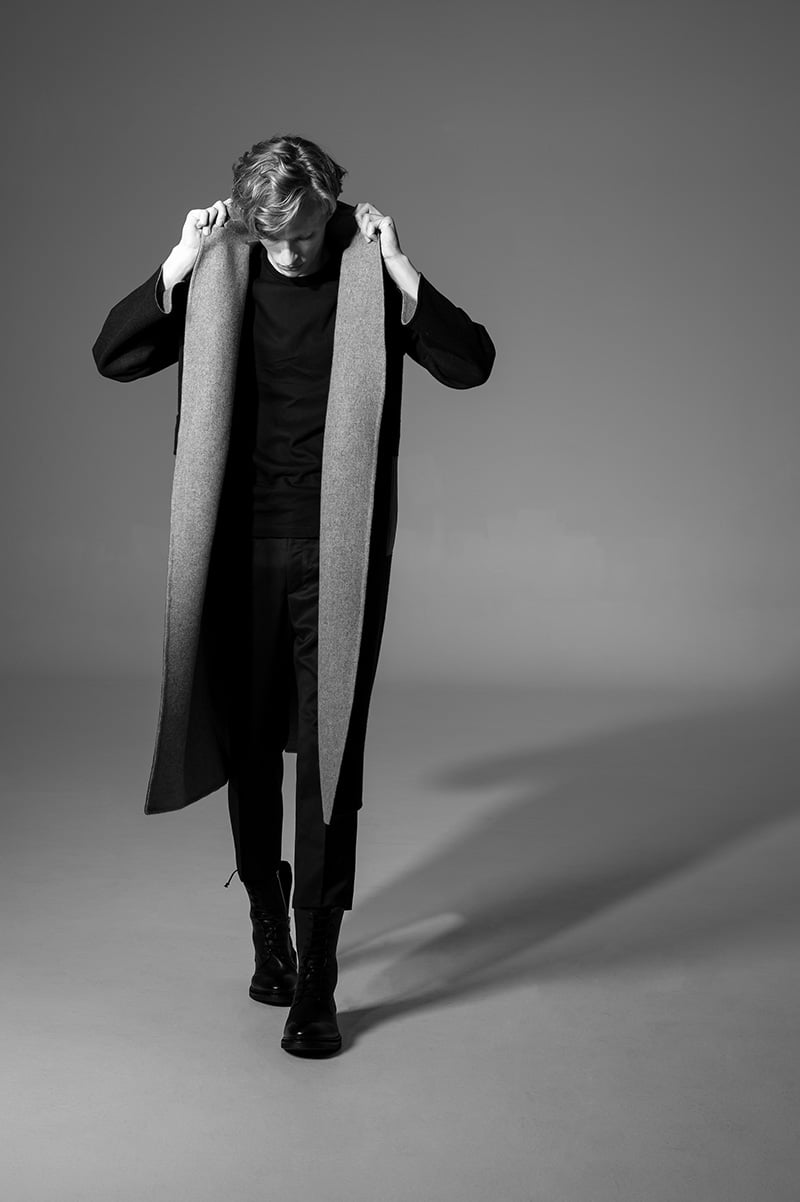 Introduce. Ülle, could you tell us about your upbringing?
Of course, I grew up in a regular soviet town. My father was a talented, hard-working man who inspired me and my sister to explore the world whilst my mother, who considers education to be very important, made sure we would learn and read books. However, household tasks, such as cooking and handicrafts, were also considered important skills. The fact that my hometown is bilingual and close to the eastern border meant that we we were heavily influenced by Russian culture. St. Petersburg was as far as the Estonian capital, Tallinn and therefore St. Petersburg was often favoured as a travel destination due to its rich cultural heritage.
Russian literature and art influenced us a lot. Our grandparents were very talented when it came to handicraft and we were obviously affected by this. Embroidery, knitting and other forms of garment adorning, were considered very important in our everyday lives. Furthermore, we had an old Estonian PAFF sewing machine and as new clothes were hard to come by, sewing became one of our main hobbies. Our family had our own seamstress but visiting her was sort of a festivity. There we saw a ton of clothes that were left unfinished- different propositions, lengths, colours and textures. I always found the variety rather fascinating. This remained with me.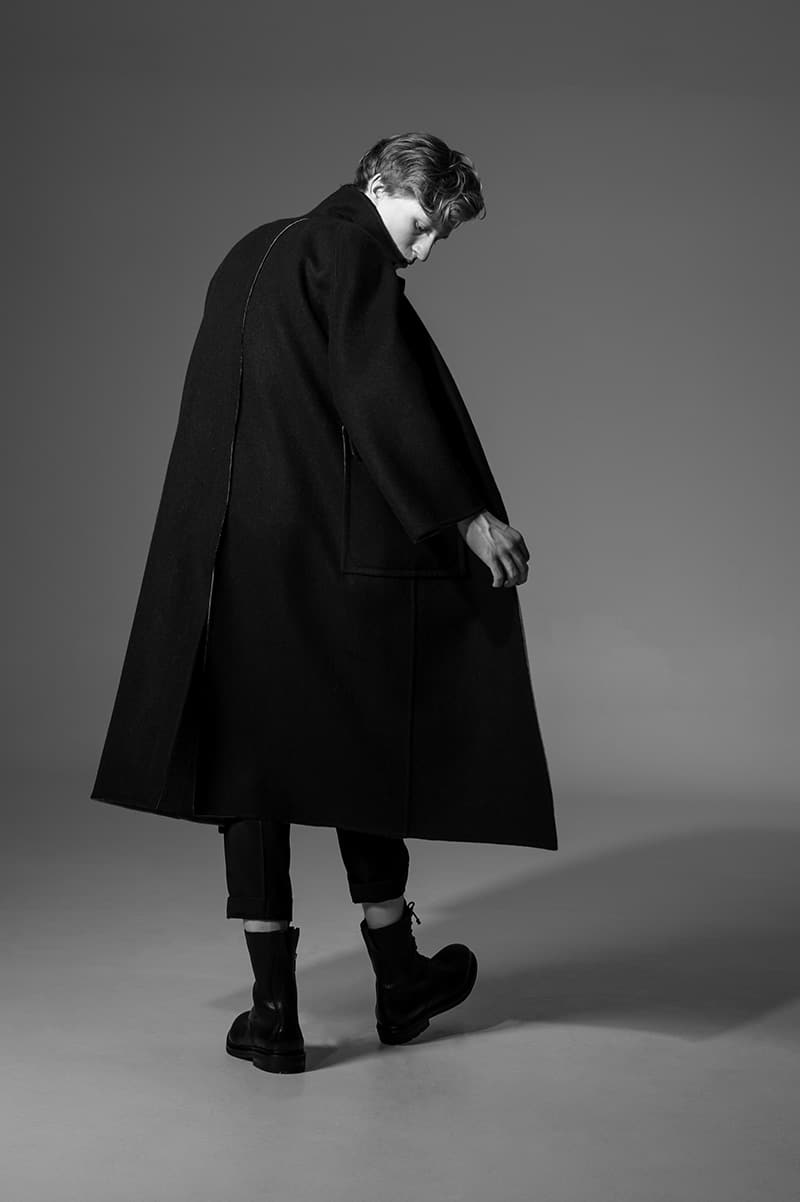 Descend. To be a tailor back in soviet Estonia must have been quite an experience?
Actually, it felt quite good since I did not have to worry about the final price of the product or the material, although there was a problem with the true lack of availability of quality materials. However, this motivated me even more. During those years, you had to be clever and combine different colours, textures and materials into one finished product. It left a lot of room for fantasy. Price was not really important because money was often not involved in exchanges. During these years there were plenty of tailors and the level of skill was generally quite high too, so there was definitely a sense of competition. Also, I would say that it was a really ''green-minded'' period in a sense that nothing was wasted. On the downside, of course, access to information was limited but working in a state establishment meant that once a week I had access to a closed library where I could go through old fashion catalogues. For me Burda Magazine, was a true inspiration, as it featured so many exciting patterns and novel garment ideas.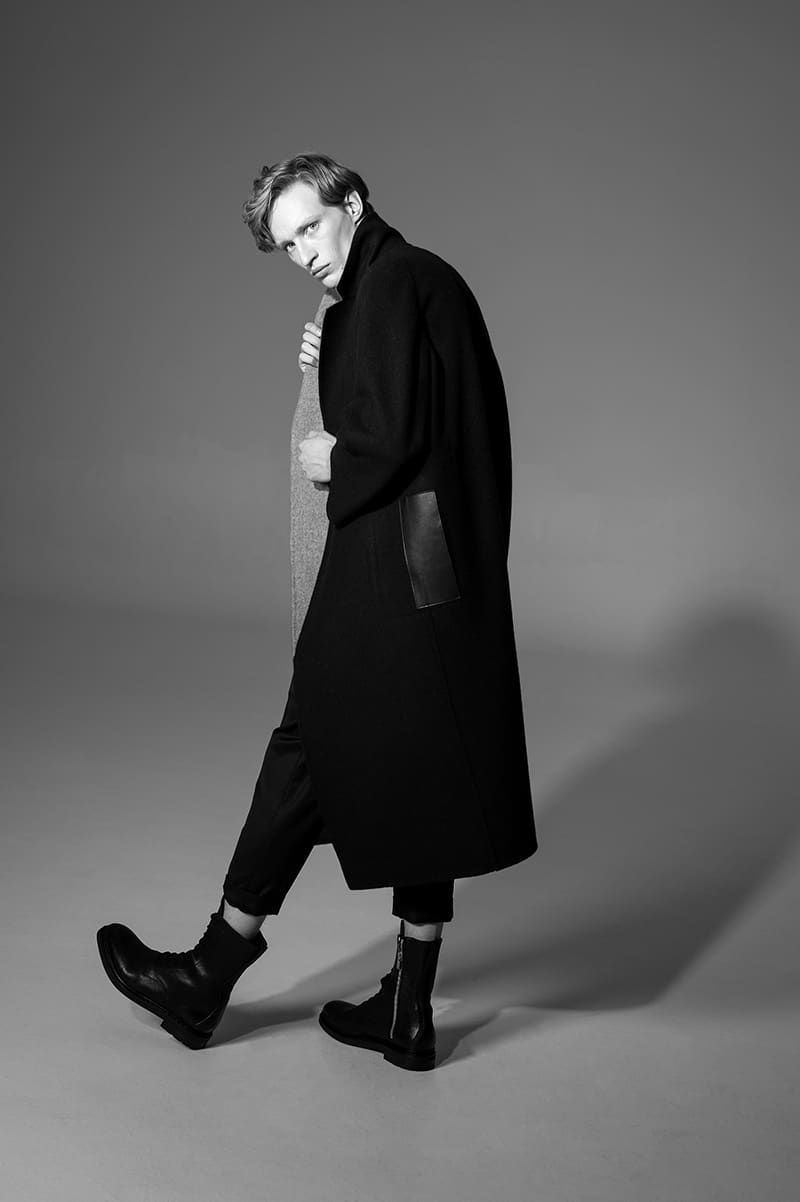 Re-born. When the Wall finally came down, what happened to your work and personal sphere?
It affected my as life a lot, as it did everybody's on the eastern side. Borders were opened and an opportunity suddenly happened – people now had access to a whole new world. State businesses started to collapse and people had no idea what to do first. Then again, workers like myself, that were well educated in our respective field were met by great demand from former ''capitalistic'' countries. Back in the Soviet Union, multitasking workers were quite common, but a designer with tailor's and constructor's skills was considered impressive elsewhere. Therefore, when autumn arrived, I found myself working in Finland as an assistant for a fashion designer who controlled the production process but knew nothing about the business side of things: sales, accounting and so on. I spent 1,5 years there and that completely changed my life. I was choosing colours and making product cards for different brands, sewing samples for the designer's own brand, preparing an overview of the new season and dealing with invoices. At the same time, I travelled back to Tallinn every Friday night to maintain my clients back home and returned on Sunday. I lived in two different worlds, in collapsing socialism and old capitalism, which was falling into a deep crisis.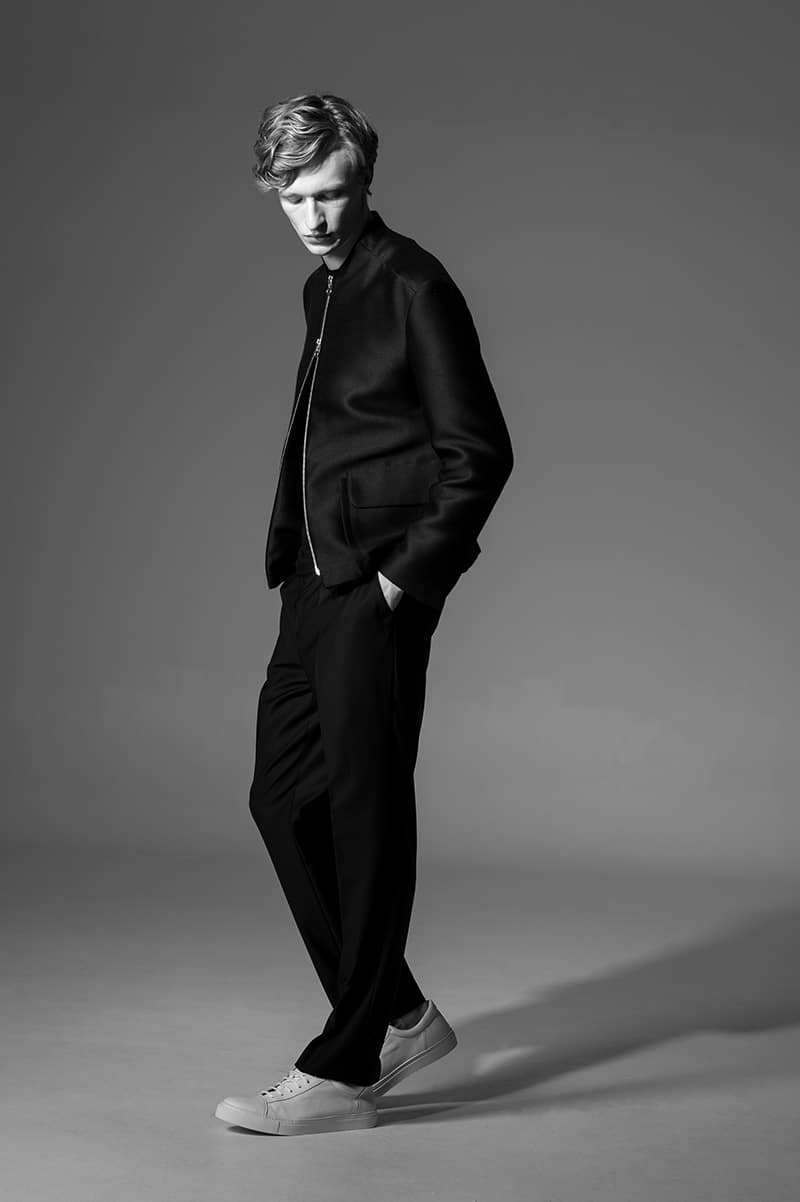 Bi-lateral. This period must have given you a lot, what did you take from both countries, in terms of experience and inspiration?
Estonia gave me a very good education in my specific field and a chance to learn and work with masters of their craft. Also noting that the Soviet Union had a scarcity of virtually everything, a skill to make something out of nothing, was super helpful and empowering. Of course, Russian culture and taste has influenced me a lot. When it comes to clothes, functionality, comfort and taking climate into account, were often considered insignificant. It was important to be overly feminine, a bit western, without a clear aesthetic. Quality was obviously held in high regard. Contrarily, Finland taught me that the most important part in clothing is simplicity and functionality. What was surprising there, though, was the short lifetime clothes had often through the usage of poor quality materials. The cheap Asian manufacturing had already made its way there. That is also the moment where I became deeply uncompromisable in quality, as this means everything to me.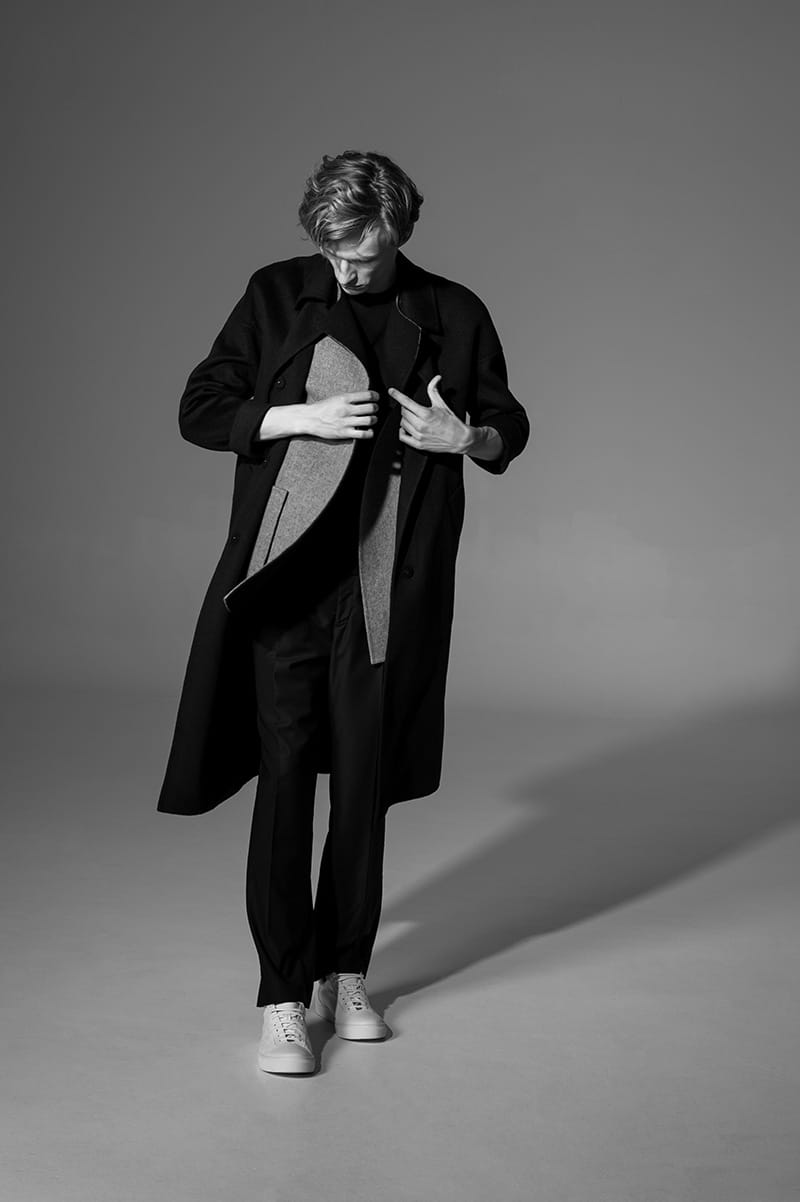 Couture. It used to be your focus. Now with pret-a-porter, what are the biggest differences you encountered?
Estonians love talking about haute couture. Every beginning designer makes a ''haute couture'' dress and each national media approaches this dress as if it was couture. Haute couture for me is a complex concept that comes across as a mix of design, innovation, quality in terms of fabric and method. It is a unique product that is largely made by hand. To make things by hand today is time-consuming and costly. A custom order or a single copy of a dress does not necessarily make it couture. Working with couture gives you a chance to get to know the body of a person and its' characteristics. It gives room for limited experiments and gives you straight-forward feedback on what works and what does not.
Working with this approach gave me a chance to understand people's bodies, their characteristics and needs. In my opinion, pret-a-porter paints a more general picture then couture. For me the transition from couture to pret-a-porter was a real challenge where I sort of had to learn a lot of things all over again and take a different approach. It has certainly been hard for me but it has given me a chance to show a different side of myself and learn a lot of new things. You have to stay true to yourself, work around your problems and never compromise your ideals!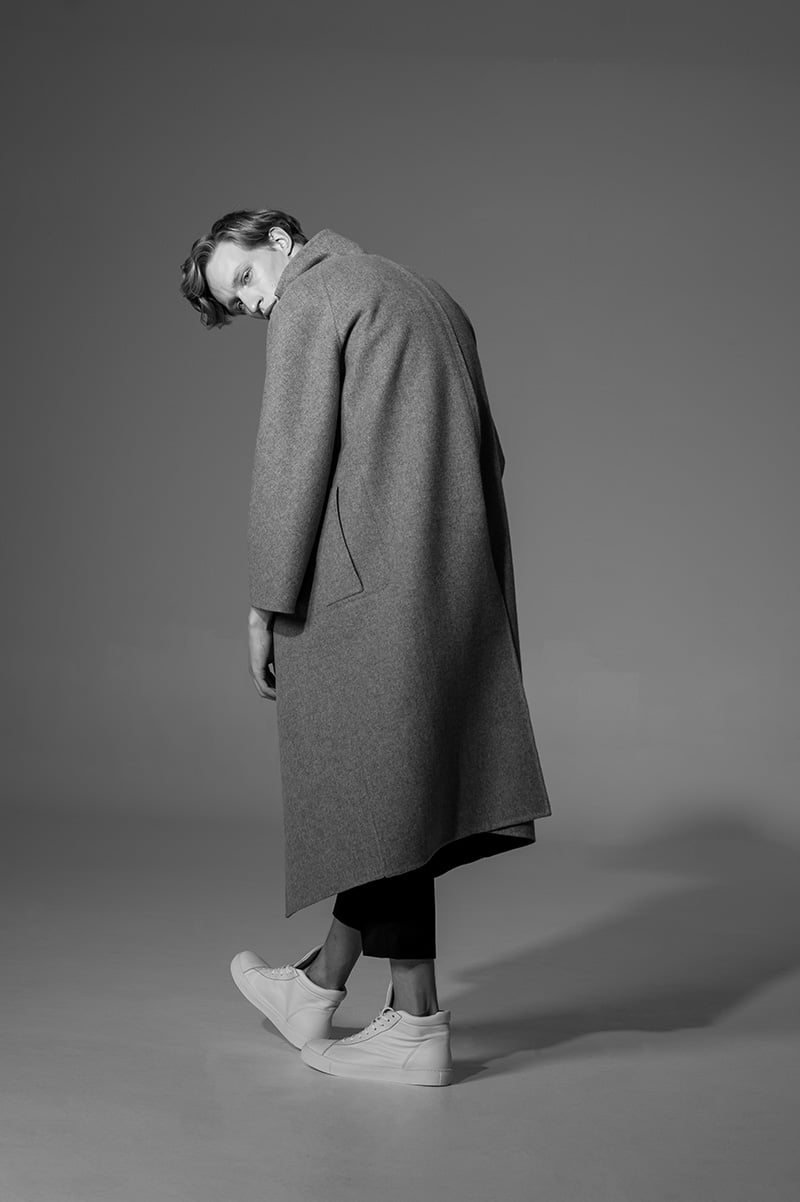 Seniority. What made you explore menswear for the first time, only now?
Men surround me on a daily basis in the form of my supporting husband and my two wonderful sons who all live according to the rhythm of my work. I have always made menswear for them: suits, smokings and so on. At one point, when my younger son was growing up, I realised we were more or less the same size and sometimes we even wore the same clothes, even when the age gap was over 30 years. It was sort of funny and inspiring that you could easily mix women's and men's clothing and that it would fit perfectly on two completely different people. I started buying men's clothes more and more. I am particularly fascinated by men's footwear. At some point my wardrobe became infested with men's jumpers and the doorway was filled with men's shoes.
I started approaching men's and women's clothing in a completely different manner. Why should men only wear processed coats? Is a regular jacket really the only alternative for comfort? Why could men and women not share their garments? I found myself asking a lot of these questions that I started looking answers to. At this point, my family had become millennial nomads and I had more ideas than I could put into practice.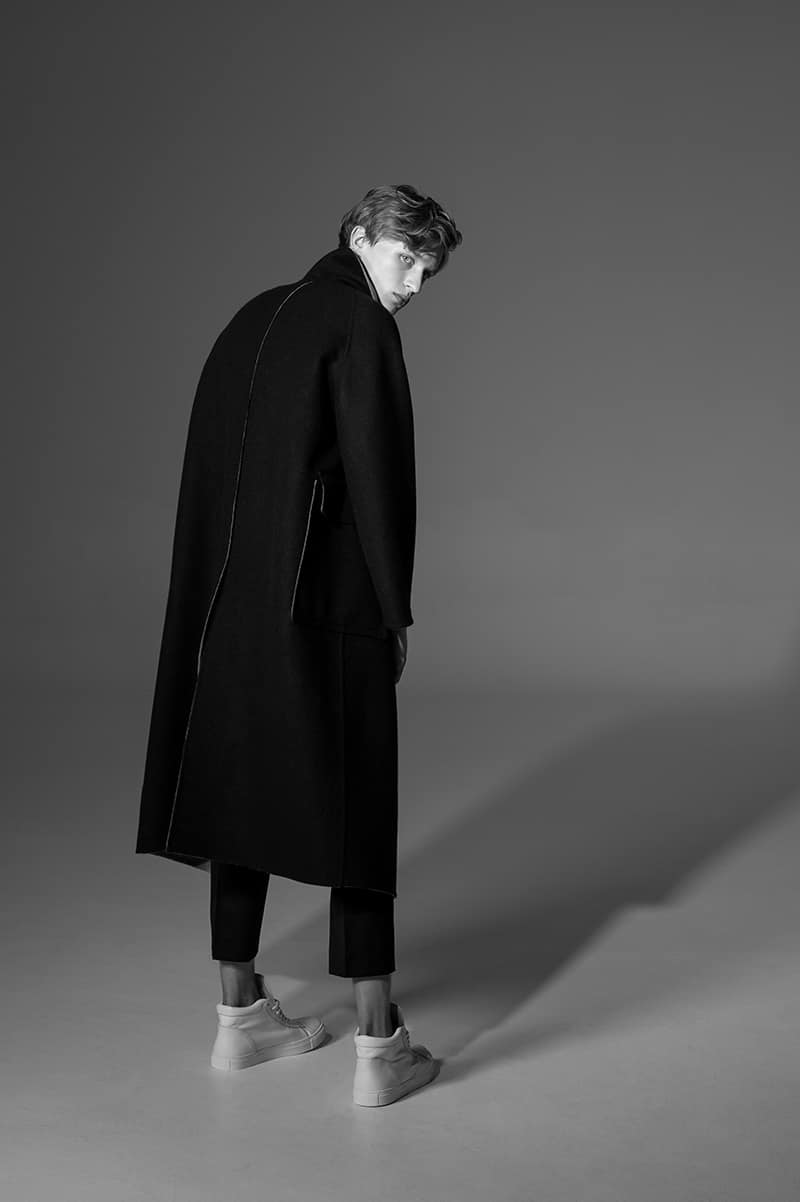 Winter-time. In this first menswear collection, you cater very much towards layering and the cooler season. Do tell us more about the mens silhouette, fabrics and feel!
Fabric is the main focus in my creation. I highly value the quality and the feel that one receives when you physically touch a fabric. Since time has become the most valuable resource for me, I am not going to waste time on something that is going to lose its' value a few years down the road. Therefore the choices are easy. Quality has to be evident in the material, design and the production. Value of a product is truly shown by how well it withstands the test of time. I want my coats to be worn by generations who can relate to them by cut, shape and construction.
Layered clothing is the key to our Nordic climate. Historically, fur coats have also been important due to the climate. Today, you could change the fur coat for a fluff vest which you could fit under a coat to keep you warm in cold climate. My whole ideology, when it comes to coats and half coats, is that the functionality of them changes with the seasons. So I have tried to give form and shape to men's clothing with cuts and material, not with shoulder pads and processed chests.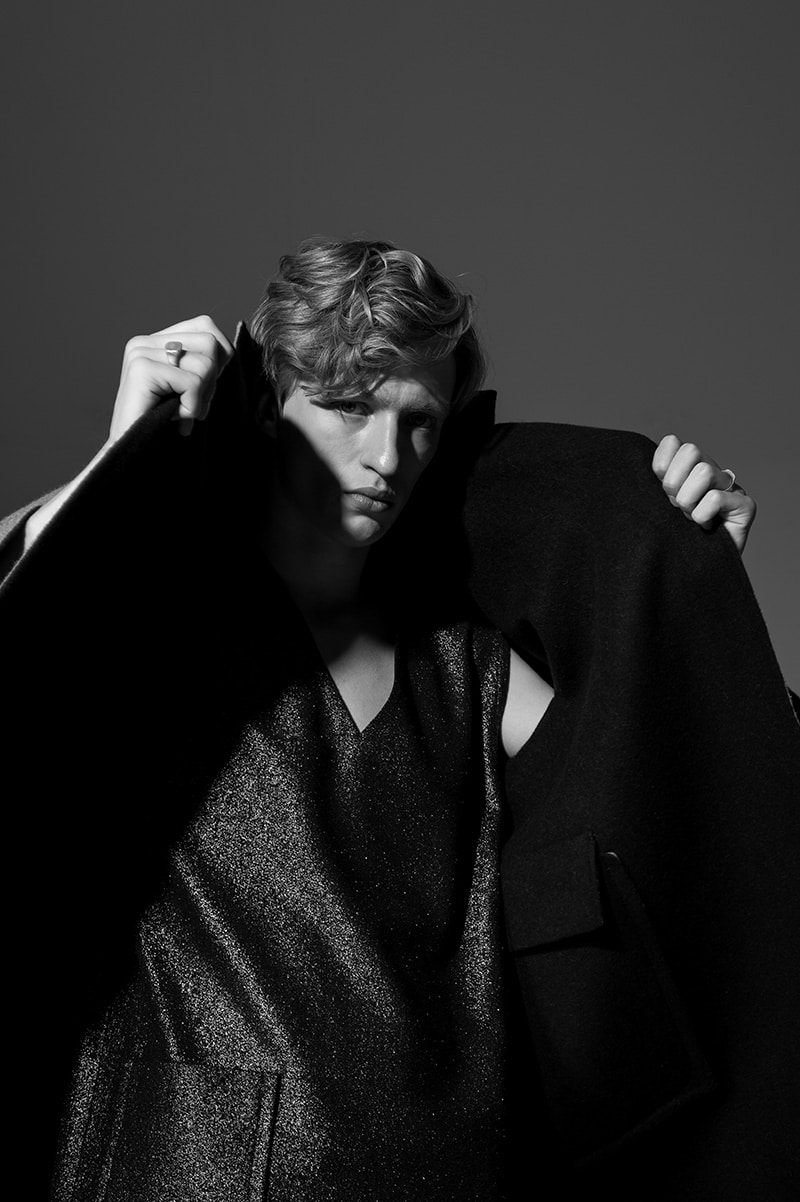 Devil Detailer. What is important to you when designing a powerful overcoat?
In the front chest it is the cut and the fit of the coat because I use patterns that are not widely used in western menswear but have certainly been used in the east for hundreds of years. I am very inspired by Japan and Korea, their national heritage and historic tailoring forms. It would be wrong to state that design begins from the detail. Details are often formed over time and are important for functionality. Quite often they do not coincide with the product and in the development process we look for something that brings the design alive. It all has to collide and come together, for a single item to work properly.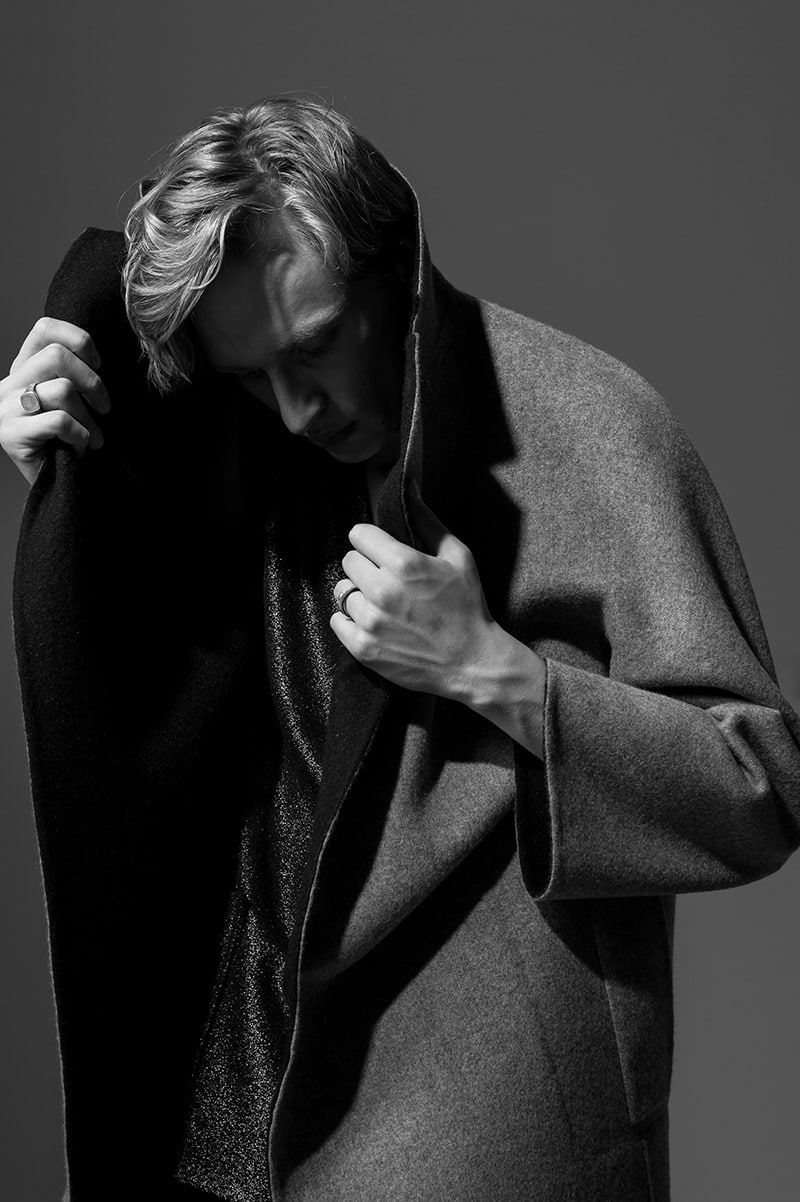 Express. Menswear perhaps is a completely different ball-game. What are the key items any gentleman should allow himself in his wardrobe?
Well, let me question this: is it really a whole new ball-game? Women have been borrowing men's clothes for decades and there are many sides of the wardrobe that are used by both men and women. Maybe we have a bit of an outdated view on men's and women's wardrobes and we want to keep them separate for commercial benefits. The key to a strong wardrobe should be quality and thorough combinations that simply work. Certainly a functional and good coat is very important in a man's wardrobe since it gives endless options in terms of style, covers different climates and offers layering. We have all sort of become nomads in the modern world and we should approach clothing accordingly.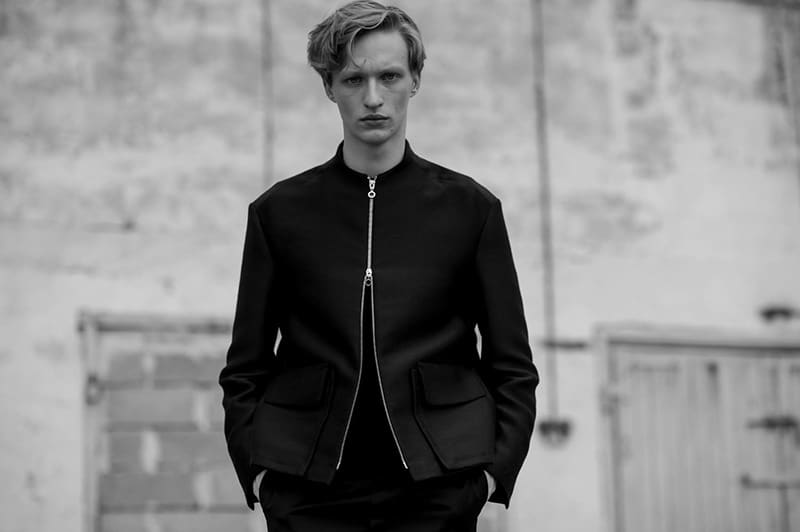 Baltikum. As designers from the Baltics are often overlooked, what would you say to invite new visitors?
We are happy to be surrounded by so many different countries with different cultures that affect us whether we want them or not. At the same time we have the nature, strength and cleanliness of the north and the luxurious and functionality of the Slavic lands. We are mixed into a lot of cultures and we strive to extract the best out of everything and give it our own distinctive twist that would be unique and personal. When you add our generations of craftsmanship into to the mix then we certainly have something to offer to the rest of the world. The fact that we are small and unknown to a lot of people is not a valid reason to ignore us. We have given the world Arvo Pärt, Eduard Viiralt, Erki Sven Tüür and a lot of other creative people. So why would our design not be worth exploring?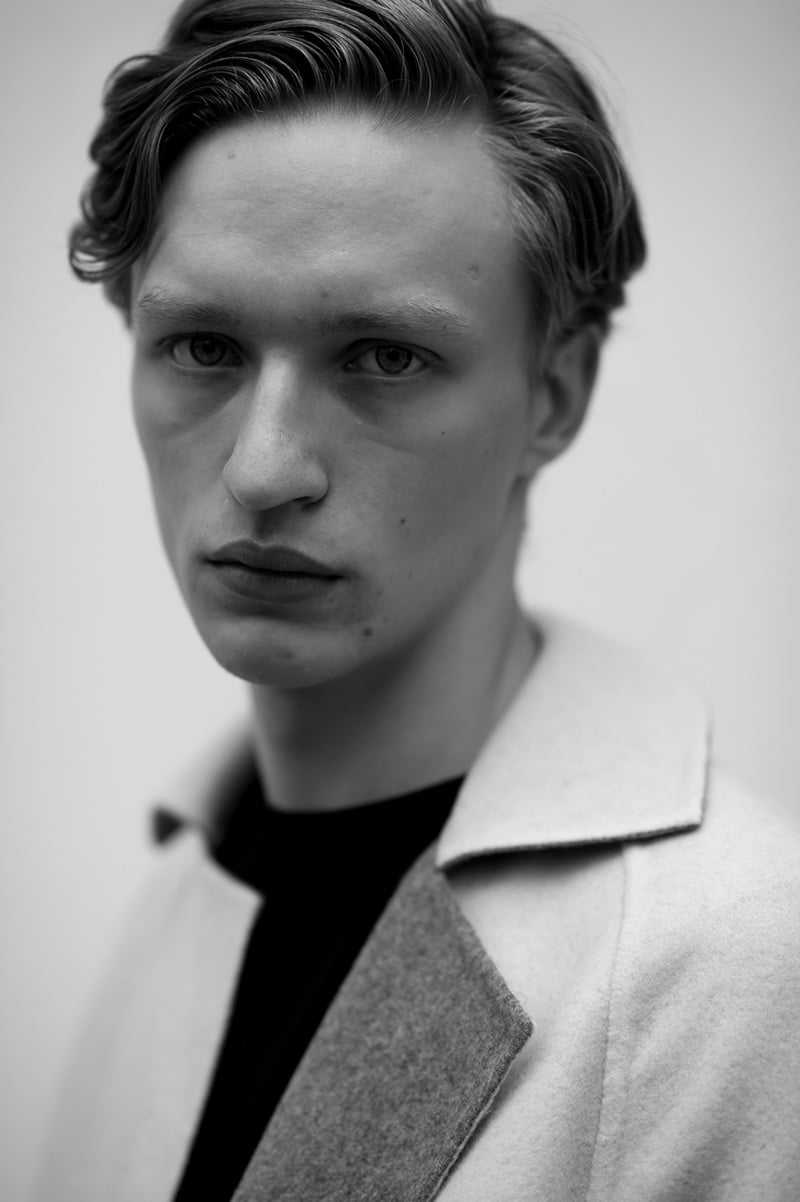 Ultimate. What truly makes Ülle, Ülle?
This is hard for me to say. I am stubborn, committed and I will not give up. I will always try to search for ways to make my ideas and dreams come true. Regardless of my experience I still have a lot to learn and explore. I have never wanted to be a designer who makes clothes only for the president or the president's reception. I wish that my clothes can be worn on a daily basis. Freedom!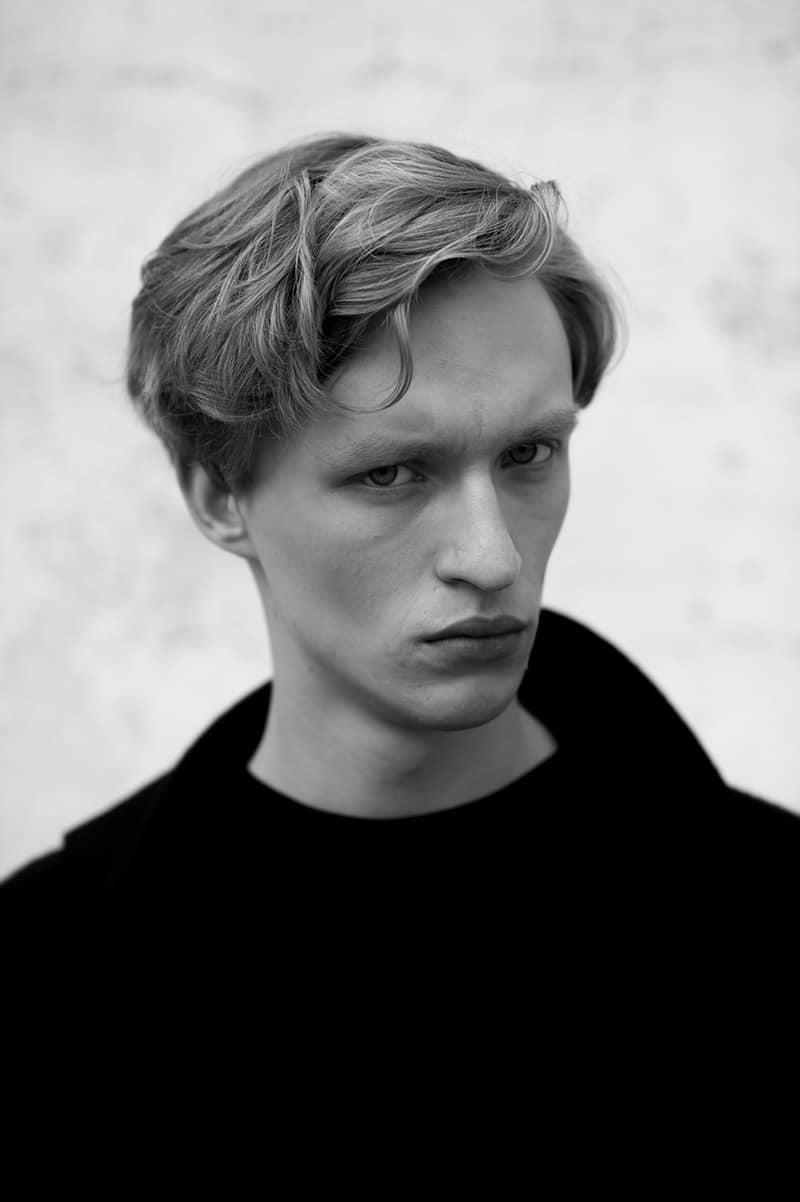 All images shot on location in Talinn, Estonia, featured first on Fucking Young!
Photo: Leila Emine Lundsten
AD: Marlo Saalmink
Model: Nikita Stsjolokov at Star System
MUA: Ellen Walge