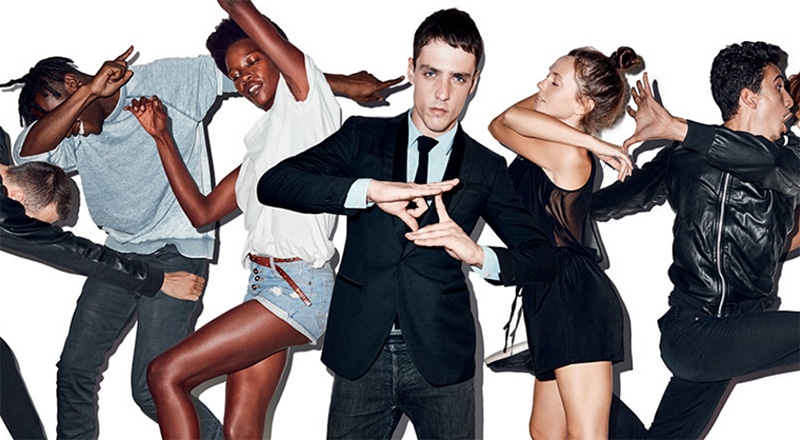 Dust off your dancing skills and prep for showing your best moves. Pitti Immagine will take you to the dance floor and it doesn't matter if you're a point-your-hand-skyward Tony Manero, a Gangnam stepper or a skilled jitterbugger out of an Off-Broadway musical.
'Tell me how you dance and I'll tell you how you'll dress'
From January 10th to 13th Fortezza da Basso, the Renaissance fort turned headquarters of the Polo Fieristico Fiorentino, welcomes the fashion people flocking to Florence for the 91st dance-themed edition of the hottest Italian trade fair. To grab attention is a mission that Pitti knows well how to accomplish and its event-packed schedule never sets your teeth on edge.
Take Note!
Pitti Dance Off's who-what-when-where
Start the ball rolling with Special Guests Sir Paul Smith, who will present his contemporary line PS (Wed. 11th/17:00-20:00 – Dogana, Via Valfonda 25, Florence), and the Belgian Tim Coppens, Menswear Guest Designer, who moves his fashion show away from New York City this winter (Wed. 11th/19:30 – Ippodromo del Visarno, Piazzale delle Cascine, Florence). Two other fashion giants will seduce Pitti: Tommy Hilfiger with Hilfiger Edition and Special Presence Z Zegna with the premiere showing of the sport collection by Alessandro Sartori as newly appointed creative director.
British concept-led Cottweiler is the Designer Project. Designers Ben Cottrell and Matthew Dainty will unveil their capsule for Reebok (Thu. 12th/19:00-21:00 – Museo Marino Marini, Piazza di San Pancrazio, Florence) while Venetian Alessandro and Francesca Gallo's Golden Goose Deluxe Brand is the Special Project (Tue. 10th/19.00 – Stazione Leopolda, Viale Fratelli Rosselli 5, Florence)
For the West-meets-East Concept Korea, great prominence to a couple of brand names Bmuet(te) by Byungmun Seo and Ordinary People and their experimental visions that will be disclosed to a global audience – and business! (Wed. 11th/12:00 – Dogana, Via Valfonda 25, Florence)
Pitti Italics, the program by Fondazione Pitti Discovery on the side of emerging designers, reconfirms Lucio Vanotti (Thu. 12th/12:00 – Dogana, Via Valfonda 25, Florence) with the winner of WION? 2016 for men's wear Carlo Volpi (Thu. 12th/18:00 – Stazione Leopolda, Viale Fratelli Rosselli 5, Florence) and knitwear designer Edward Buchanan's Sansovino 6 (Wed. 11th/16:00 – ex Scuola Marescialli e Carabinieri, Piazza della Stazione 6, Florence)
The Sala Alfa (downstairs at central hall) will host Make, The New Makers, where the new gen of artisans will display exquisite products born from the old manufacturing expertise – a key to future! – and modern taste.
Ciro Paone has a history of business, greatness of mind and naturalness. To Kiton's founder is dedicated the Special Event 'Two or three things I know about Ciro' art directed by Angelo Flaccavento. (Tue. 10th/1700-19:00 – Palazzo Gerini, Via Ricasoli 42, Florence)
Discover the world of Pitti 91 on www.pittimmagine.com