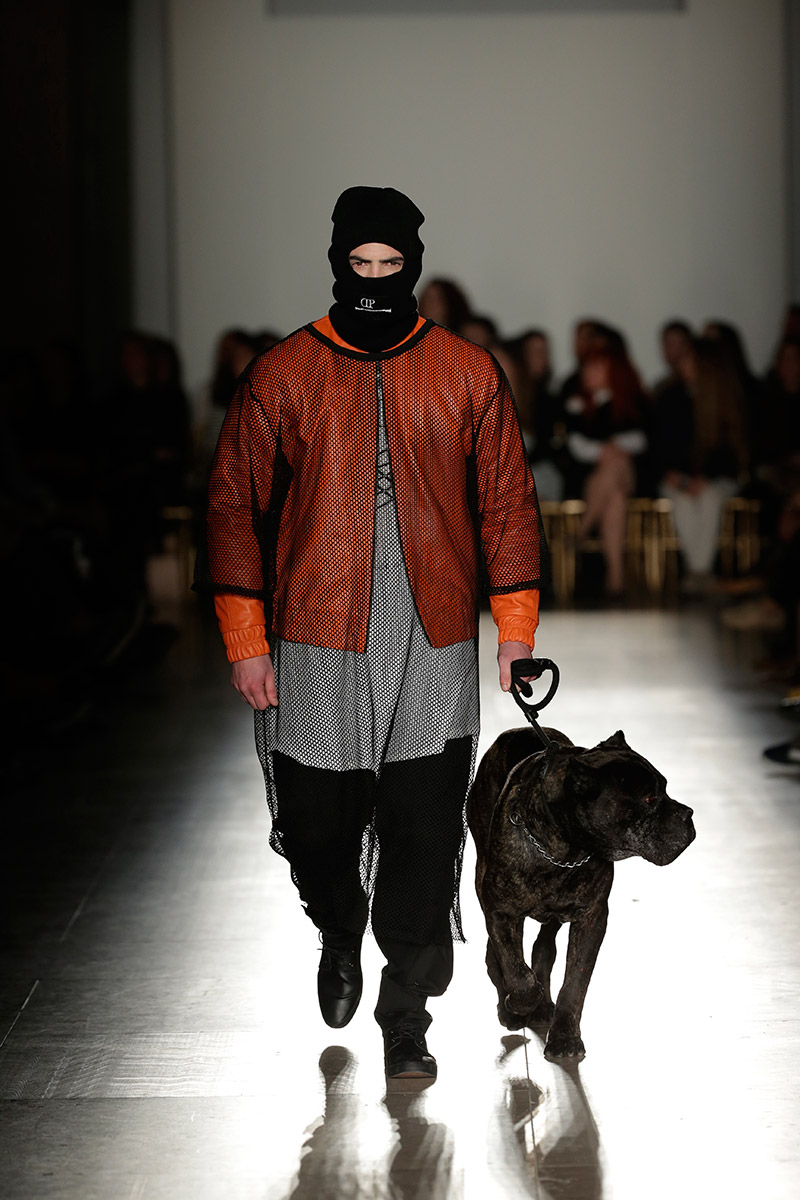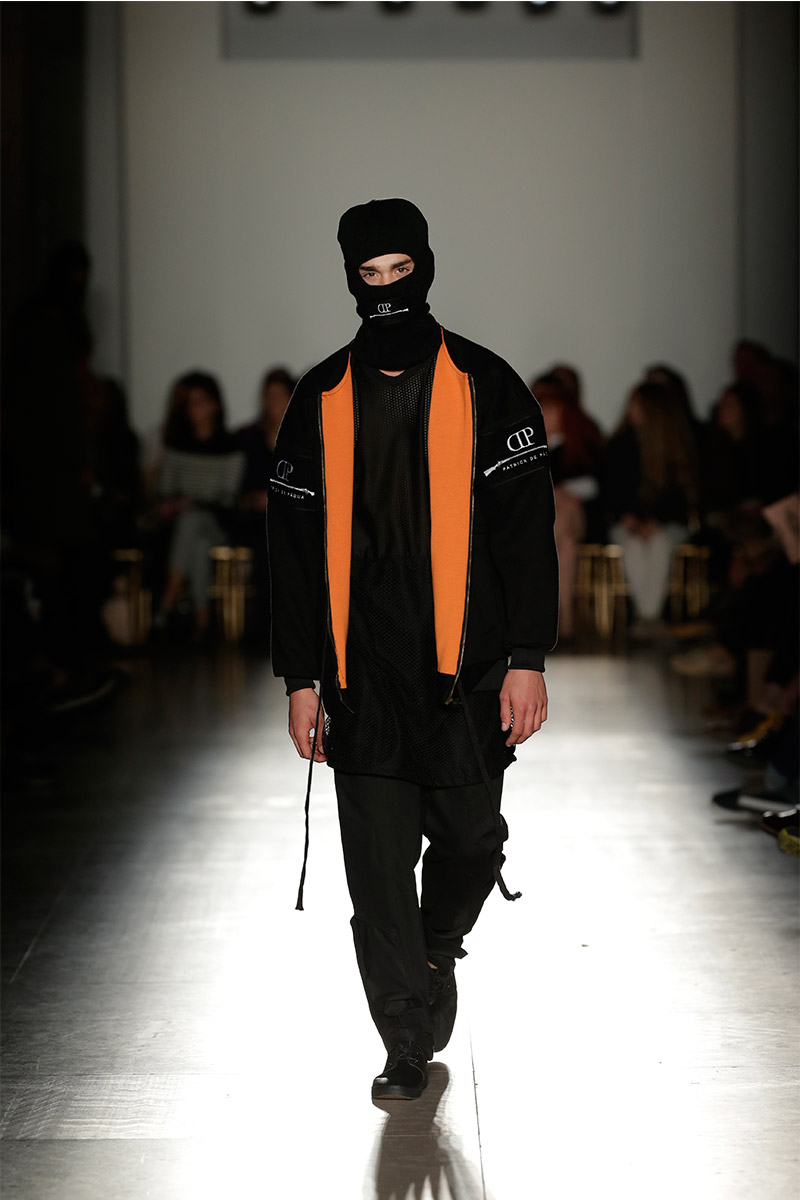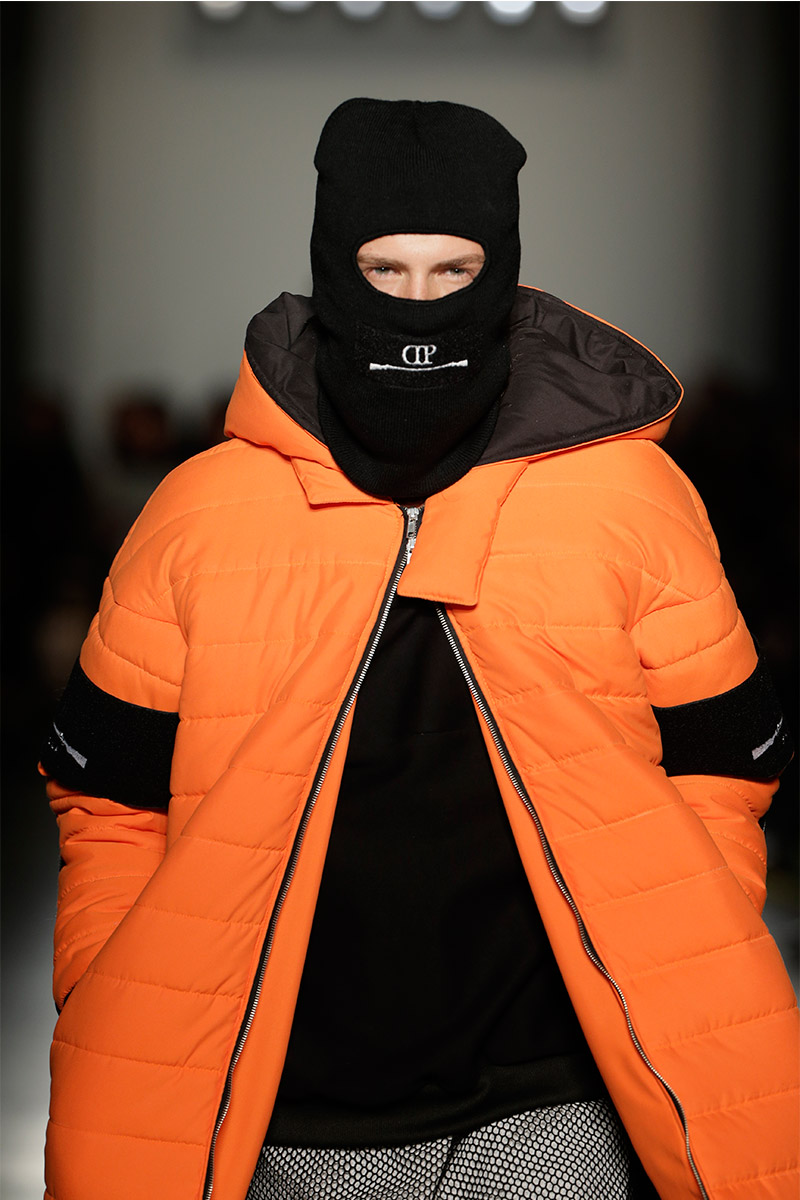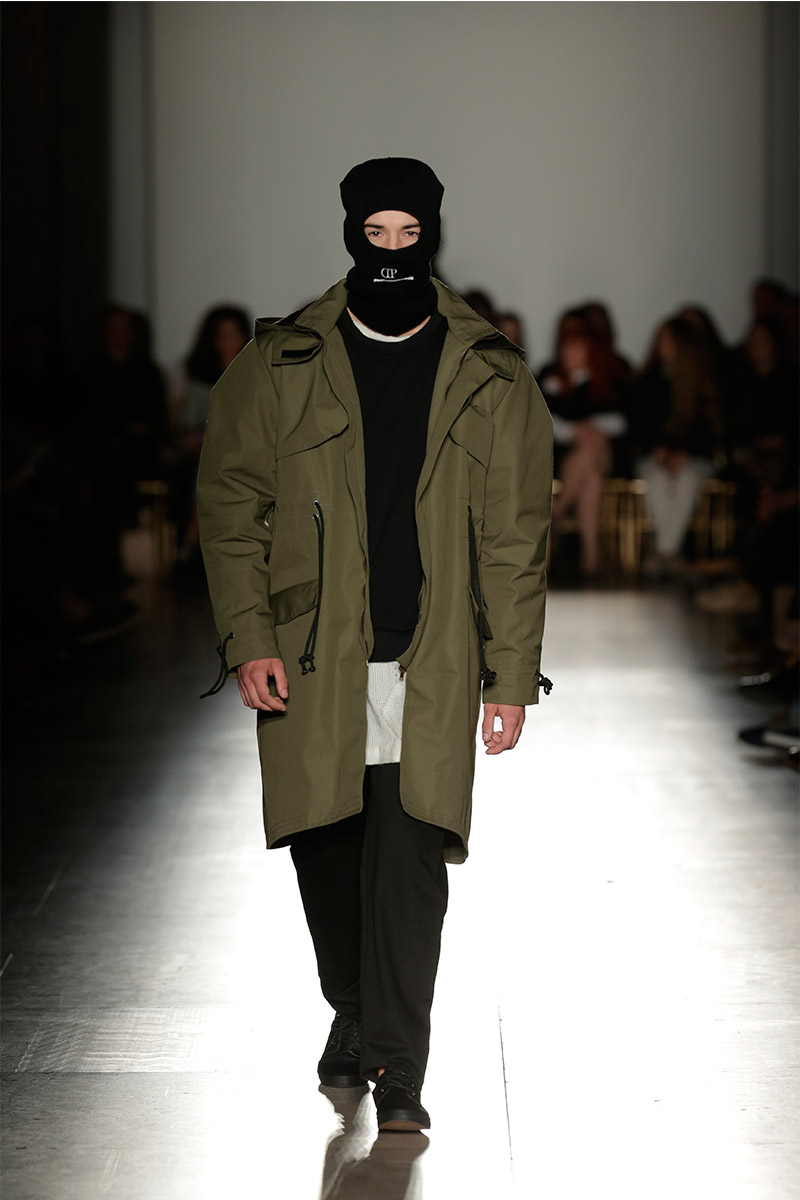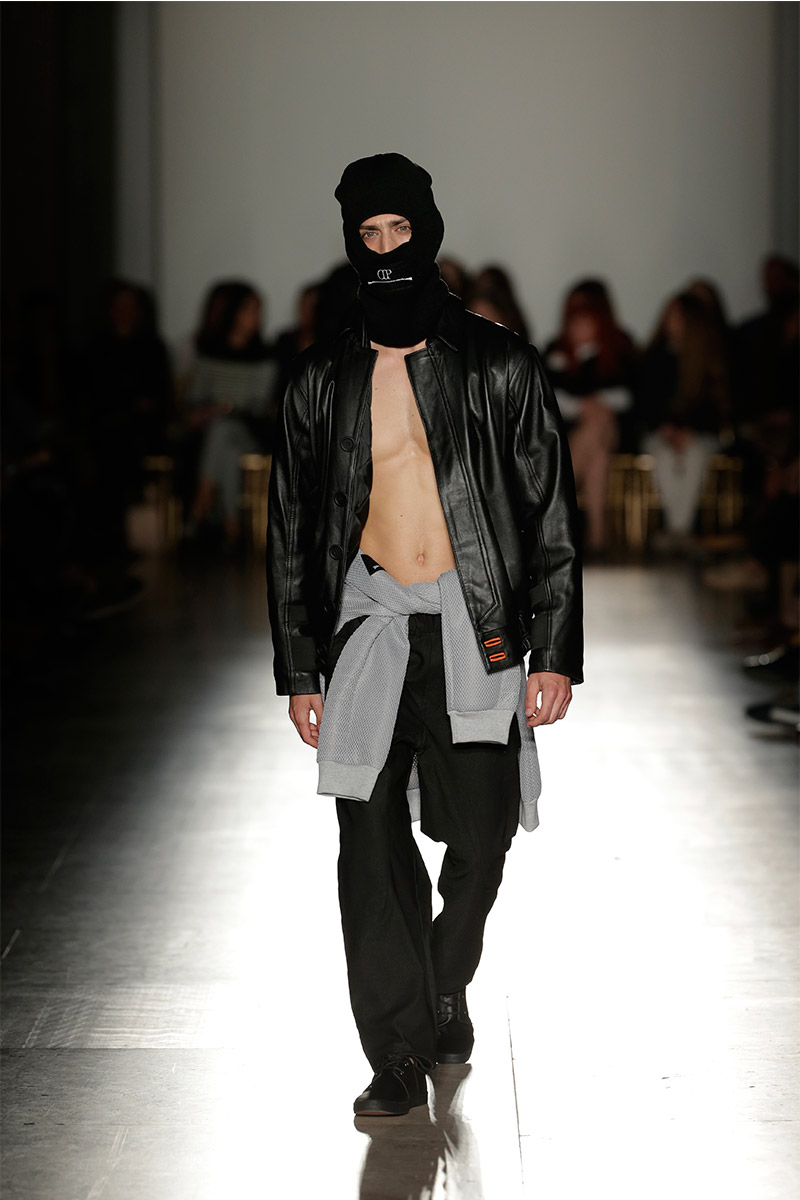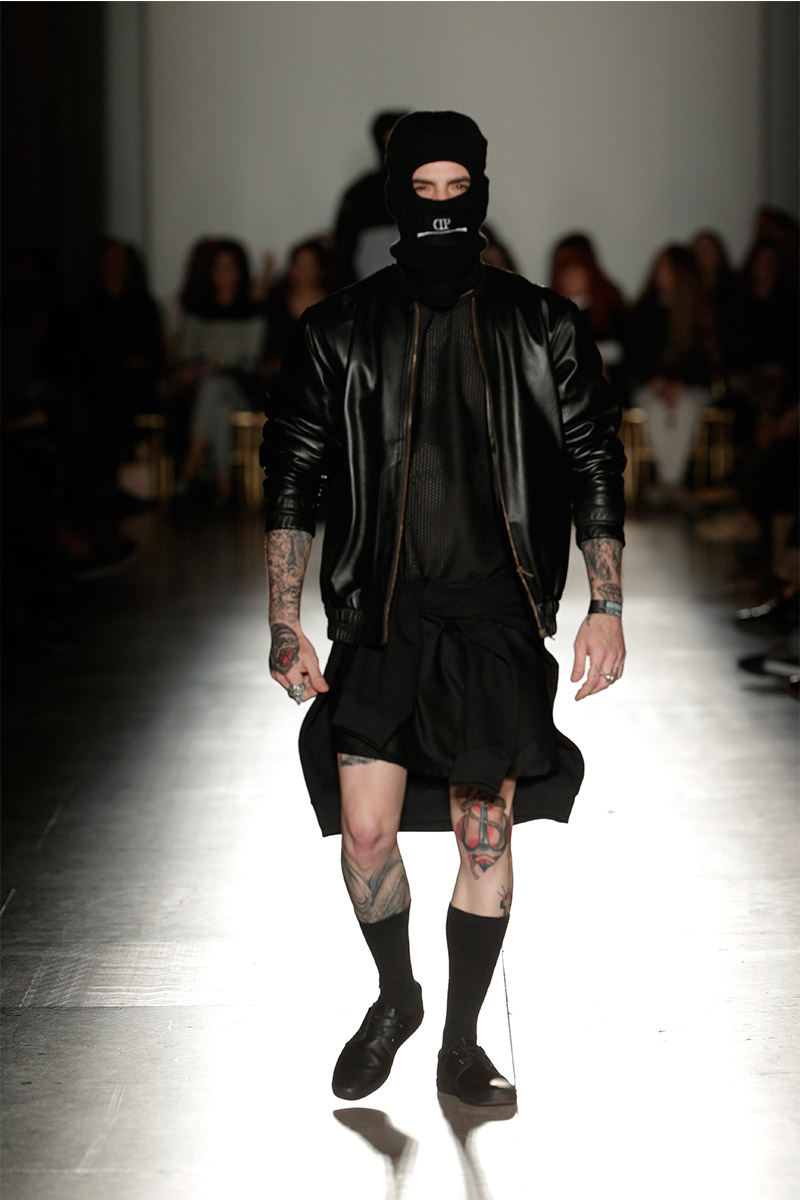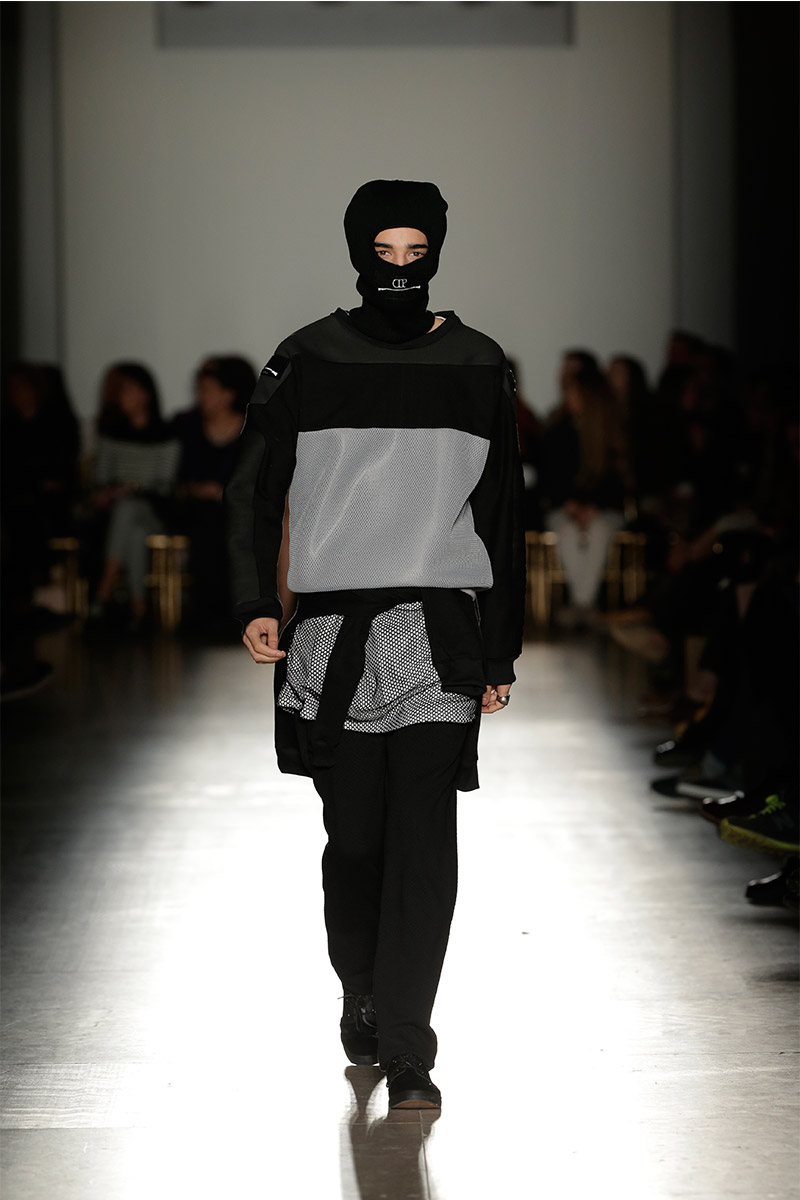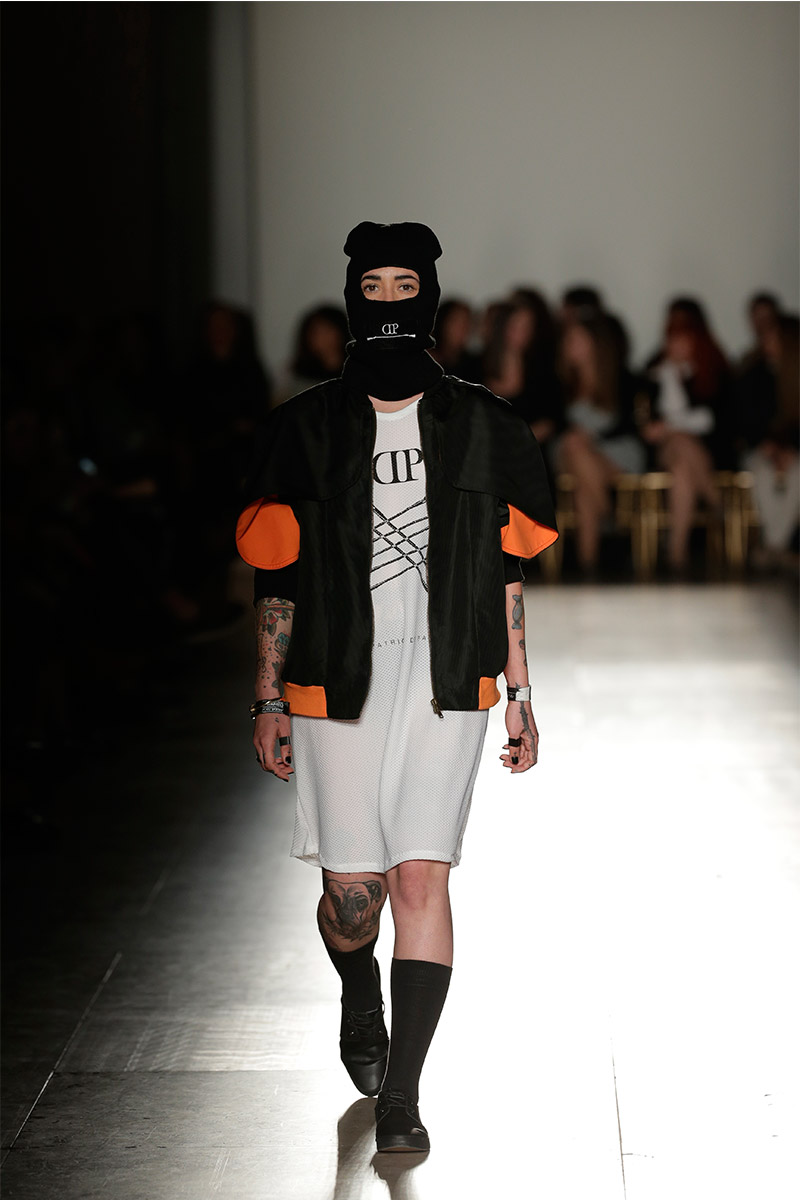 Patrick de Pádua unveiled his Fall/Winter 2015 collection at Sangue Novo, during ModaLisboa. The collection explores the feeling of protection and comfort felt by the individual, until the moment those promises are broken and a state of frustration, loss and suffocation settles in.
Both the oversized silhouette and the layering are, on the one hand, a metaphor of the protection and the suffocation and, on the other hand, of the auto protection that envelops the individual.
The collection combines a streetwear approach with more traditional elements, such as the perfecto and the trench coat, which are reinvented with military details.