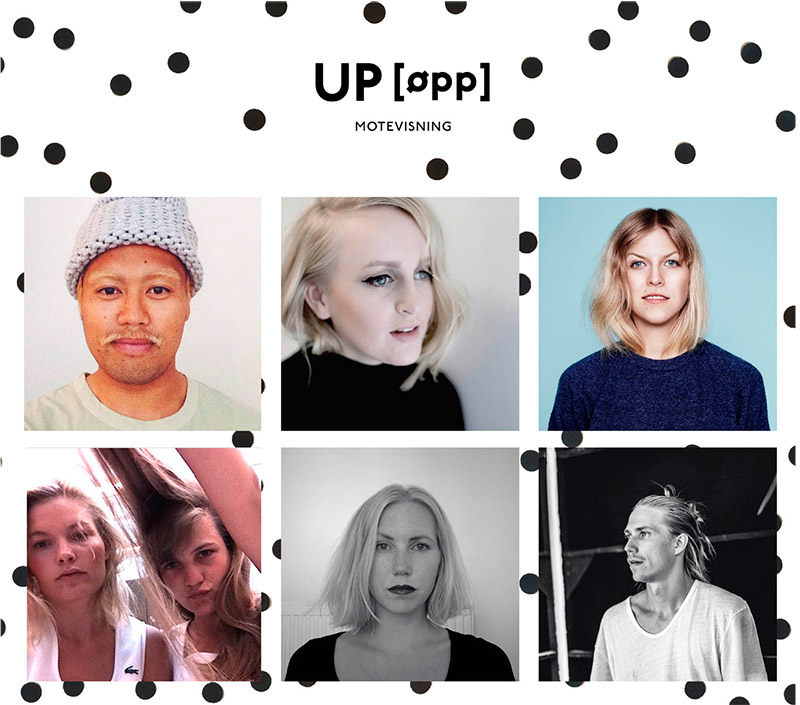 The third edition of Up [øpp] will take place on 2nd of September at the former Pellerins Margarine Factory in the basement at Whitelight studios, Tøyen, Oslo (Norway).
The founders of Up wish to focus on the artistic and innovative aspects of fashion design but also strives to provide the emerging designers with an unique arena that challenges traditional ideas of what a fashion show is supposed to be. To achieve this goal Up collaborates with different artistic forces, from stylists to architects.
The designers chosen by Up's panel of experts for this seasons show are Jone Nielsen, Anne Karine Thorbjørnsen, Elisabeth Stray Pedersen, Karoline Bakken Lund (LUNDprojects), Peter Schamaun and Raske Rêvêr.