NIXON collaborates with SPITFIRE for a Summer to remember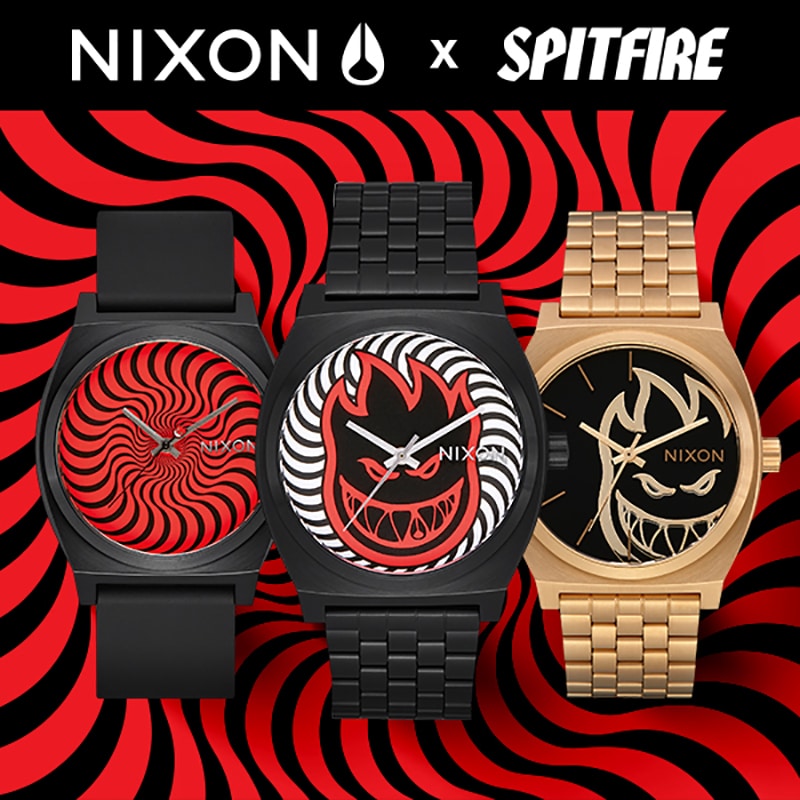 Nixon presents their latest collaboration with the good folks at Spitfire. The exclusive collection of three watches celebrates the skate brand's iconic Bighead logo, recognizable around the world as a piece of skateboarding's underground heritage, while adding some Nixon details of their own.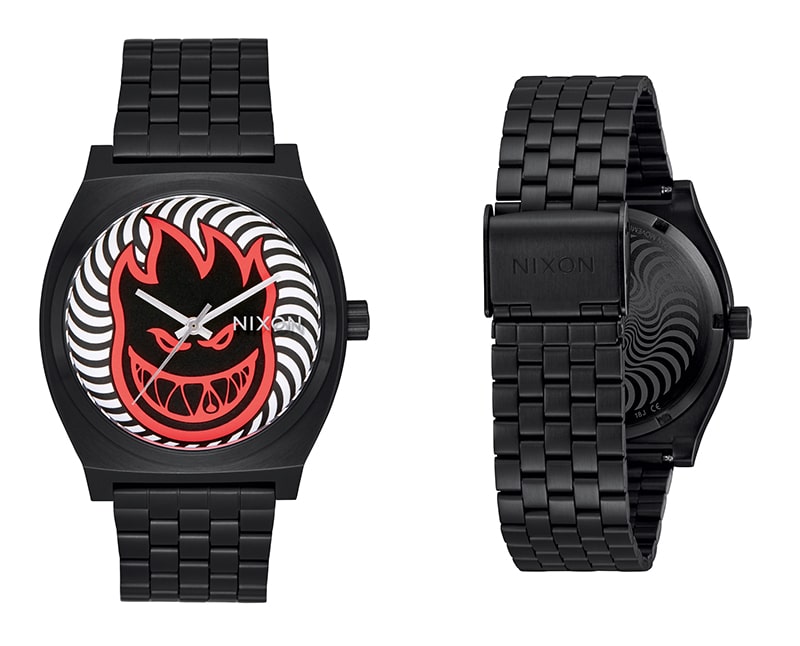 Founded in 1987, Spitfire blasted onto the scene with one of the finest products on the market: their long-lasting, urethane wheels that hold their shape under any conditions, anywhere you skate. Since then they've kept the skate world on fire by continuing to make some of the highest quality wheels for nearly every type of skateboarding.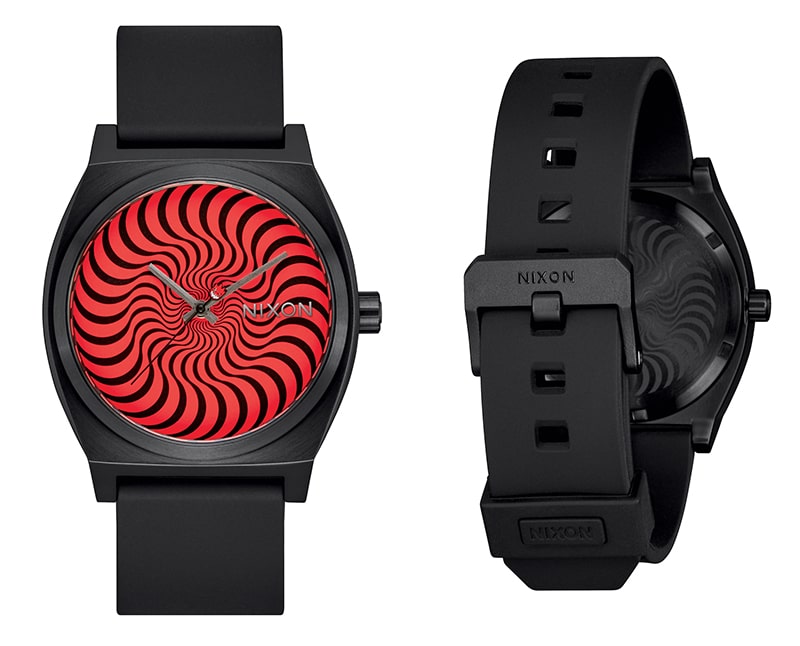 Then there's the team. Over three decades later, the Spitfire Team is still considered one of the best around. Ask most skaters and they'll tell you: Spitfire continually picks some of the most progressive young riders out there, while still staying committed to a roster of heavy-hitting originals. It's no surprise that brand loyalty for these guys has never wavered over the years; you'd be just as likely to see a Bighead sticker popping up around town today as you would back in the 90's, maybe more.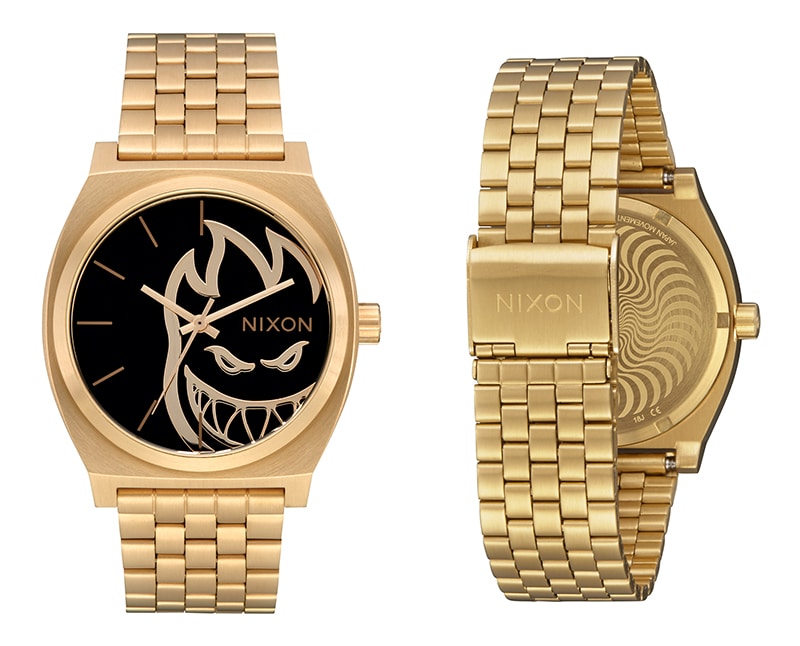 Nixon x Spitfire available now in stores and online at Nixon.com