Stephane Deheselle: How the magic happens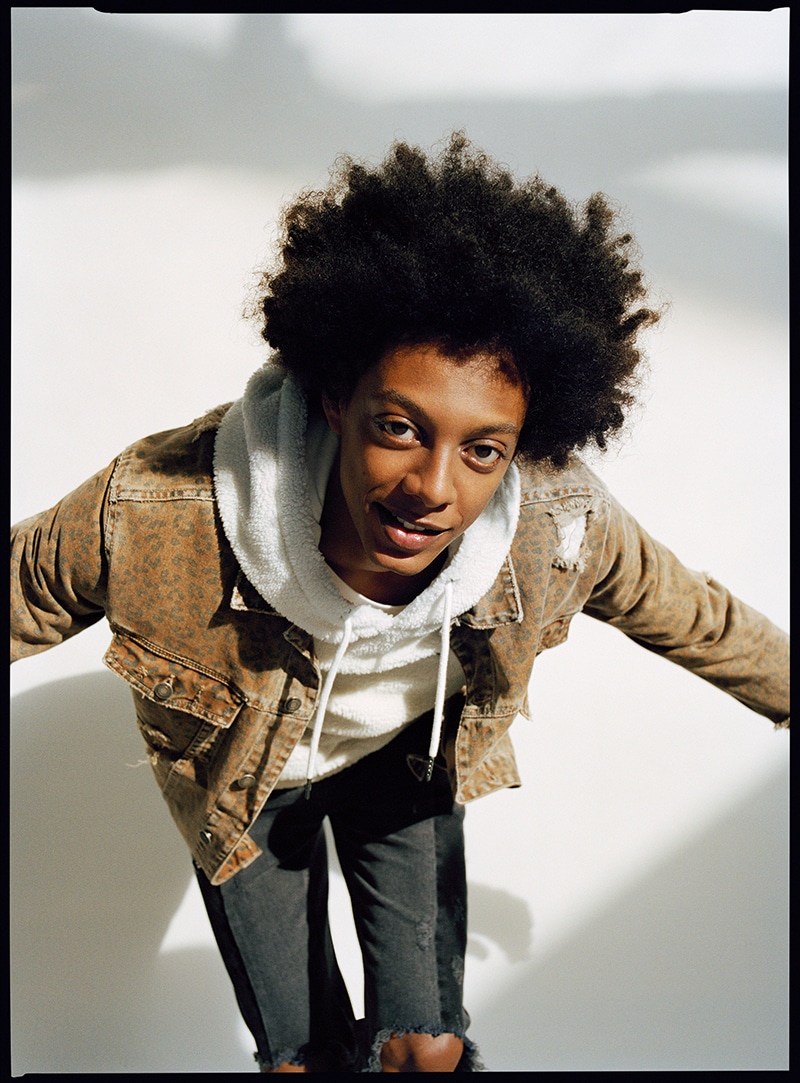 Bershka's Autumn-Winter 17 campaign presents "The New Kids", a new Project born out of the need to showcase young emerging talent on an international level.
When he dances everything changes. "It's a second and the magic happens". All of this started because he was a really shy kid who dreamt to dance with Michael Jackson. Movement gave him the opportunity to be brave. With curly afro hair and two big googly eyes Sthephane Deheselle has a body of twenty three years but a soul that seem much older. We met him in Barcelona during the shooting of Bershka's new campaign. Deheselle has been casted among a group of creative emerging talents, and dance is his main language. Self-taught, he uses his body as a medium of communication. Mystic and trascendental he is able to jump to a slogan T-shirt to the secret of the materia in just a few questions. Ready to vibrate in a unknown frequency?
Your t-shirt says "Do what you want". What do you like to do?
I love playing basketball, I like practising my piano, I'm not good, but I try. I like spending time with my friends and writing some things about new creation.
Is it important for you to create new things?
It's a reason to live, and it's some kind of motivation for yourself, not for other people.
This kind of creative feeling, did you have it since you were really young?
Yes, I think everybody has that kind of creative impulse when they are kids. But I just try to keep it with me.
Bershka has selected you as a role model of a new generation. Do you feel you belong to a certain generation?
I don't think so, because I don't represent the typical teenager. I know that my vision is different, because I think television and media are really dangerous for the young guys, and i'm really careful about this. When I see so many people of my age completly focused on their mobiles… it's like a prison for them.
So then, the off line life is important for you?
Yes, I don't like Snapchat, and sometimes I put some things on Instagram. I'm a dancer, so I have to do it. So for this reason I think that I can't represent anyone. But, doesn't mean I'm different.
What kind of things are important for you?
All about consciousness, and trying to combine spirituality and real material things of life.
When did you start to dance?
At three. I'm self—taught. I just took two year classes when I was sixteen. But the big experience was when I did the Puma Tour and I was coached by the biggest dancer in the world, Salah, that I consider my master. It was three months of intense train with other coaches…I got so many things in a short time.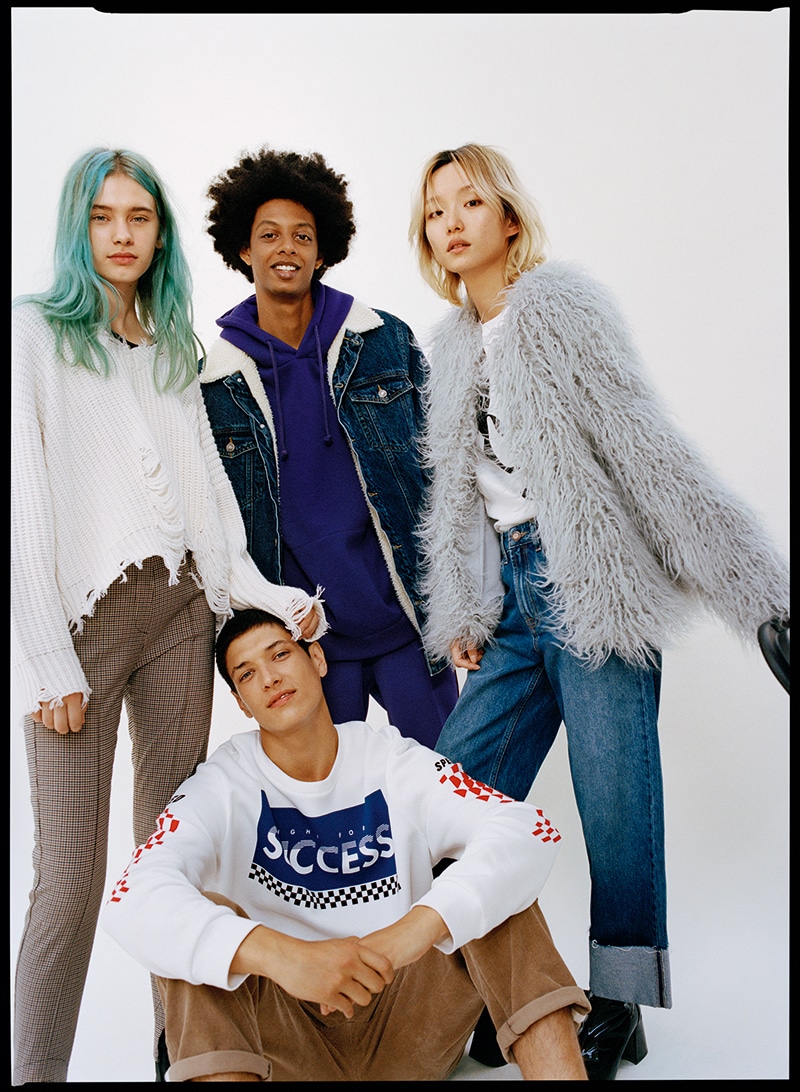 How many hours do you dance a day?
Well, it depends, sometimes it's zero hours, but I think eight hours has been the maximum.
Do you have some special place where you love to dance?
Outside.
In the street?
Not specially. Because now the street has changed. The feeling is different, I think people are more scared than in the past, so the relation of people with the dancer has changed. Sometimes they look at you like "what are you doing?"…¡I was just dancing! But in the past people were more curious.
Do you have another dancers you admire?
The first one is Hikim, it was one of my first dance teachers. Now I'm better than him, but I need him. For me is the best. About the dance skills, Salah was one of my main inspirations, I saw all the videos on Youtube, and then after he became my coach, so he is in my top 3. And I like Tight Eyez, that guy created a new kind of dance, they called Krump Dancing. He is a creator and he is alive.
If you could dance a song with someone, alive or dead, who should be?
Michael was my dream, I started dancing to dance someday with him…but it was too late.
Why is dancing important to you?
When I was a child, I was really, really shy. It was crazy. And when I was dancing I could become who I am. It's just on one second. And the magic happens directly. That's what I like.
And is the dancing still transforming you?
Yes, because for me you have three kinds of consciousness: the physical, the psychological and the astral. And for me the body gives you so much information, about what you have to do tomorrow, and evolving with my dance skills, it helps me.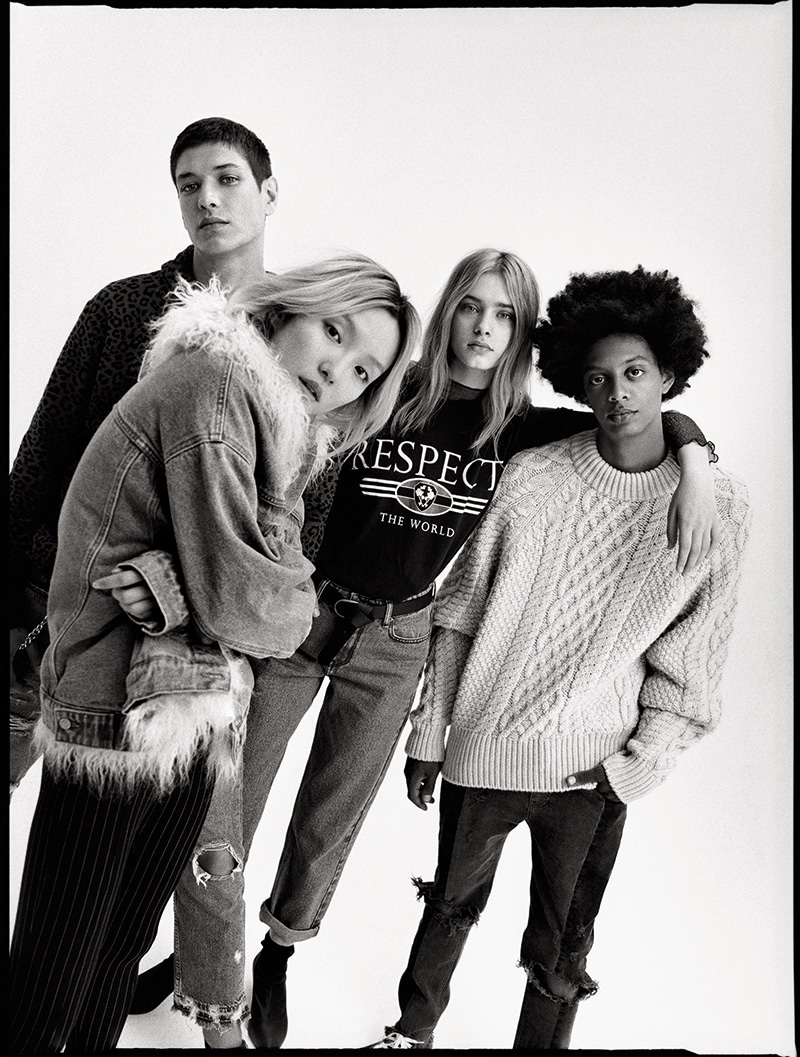 Explain me about this astrological aspect of you…
Three years ago, I just found a book called Emerald Tablet, and I was, f*ck. With this text you can understand a lot of old religions without becoming crazy. It's not a religion, it is a philosophical text, closer to buddhism. Everything is clear now. I have the key of life, but not of mine.
Can you describe your style?
It's a mix of popping dance, robotic dance move and bones break, it's contorsion, all about effect, trying to make illusions, not with any object, just with my body.
And about fashion?
I like fashion but I don't follow trends. I like simple things, like a long black t-shirt, or sneakers. And just one expensive piece.
How do you take care about your body?
I try to eat a lot of vegetables and fruits, but it's not easy because I really like meat. But now I just eat fish and chicken. And I workout.
And how do you take care of your mind?
My mind! (giggles). I think only my mum can take care of my mind. You can trust her, she can watch your brain. By myself, I stopped listening music, because music gives you information, gives you feeling, and, if you want to find by yourself you have to stop all of these things. And nature is the best thing, when I was in Austria, I was in the mountain and I was alone. And It was so good to feel alone without internet, without nothing, just living. To find new things you have to reboot yourself.
More about THE NEW KIDS on www.bershka.com