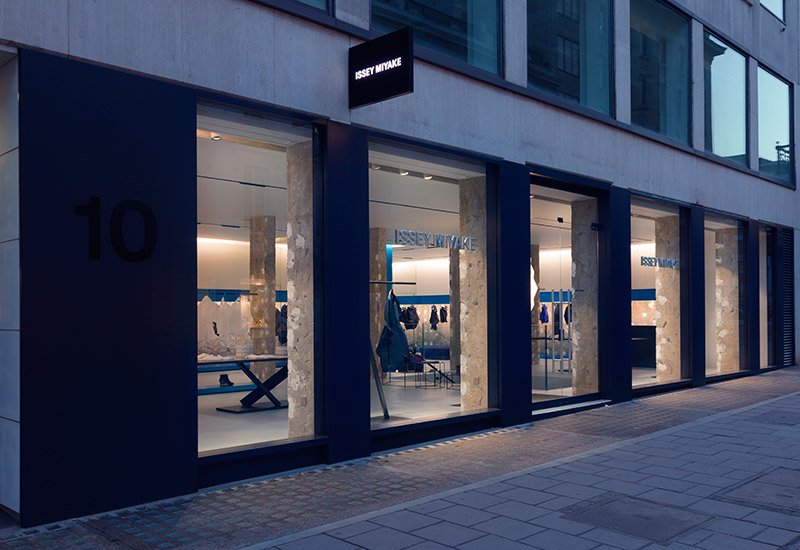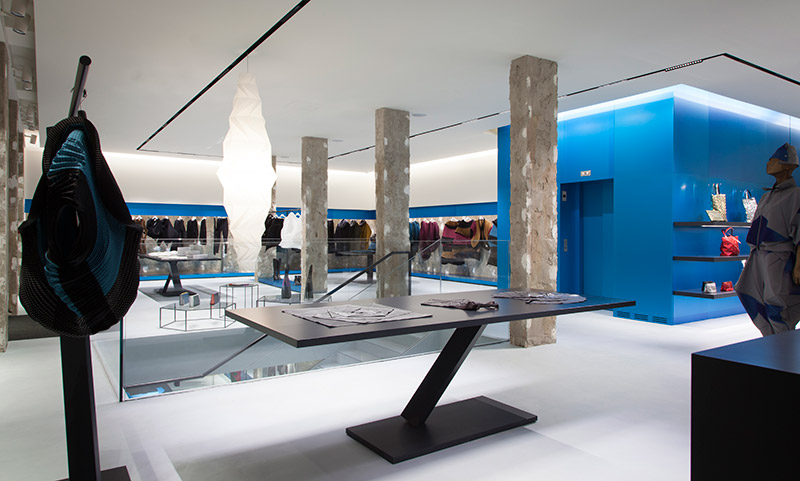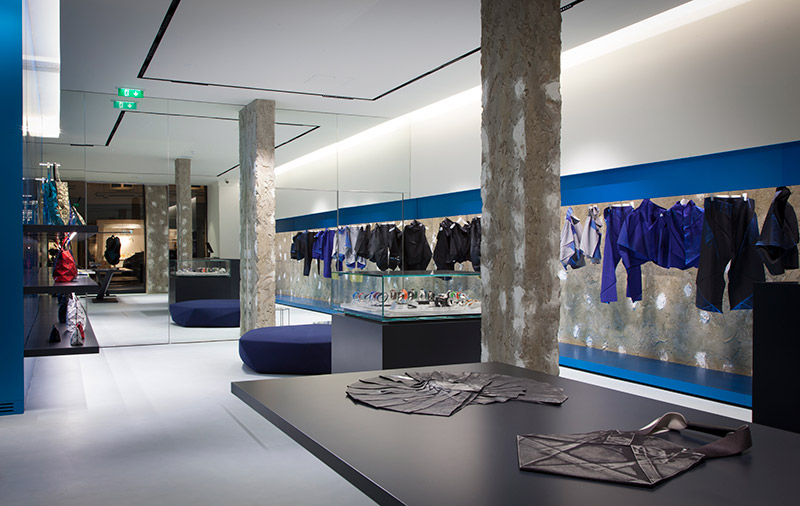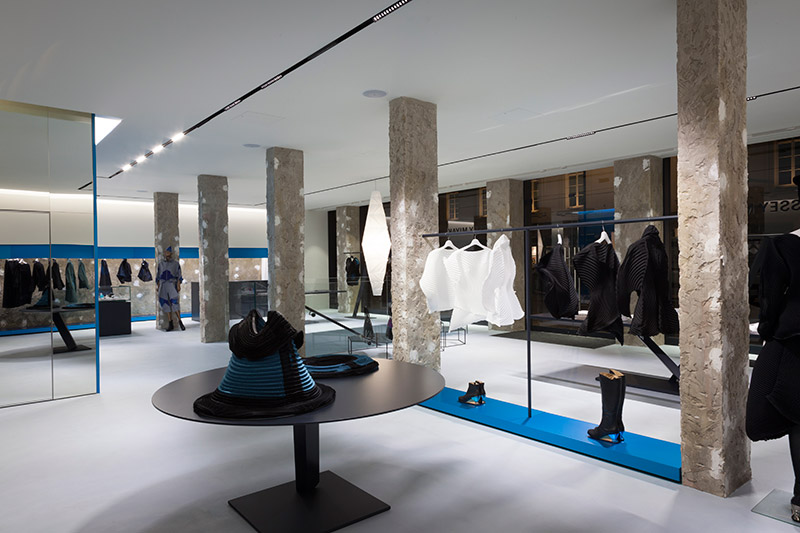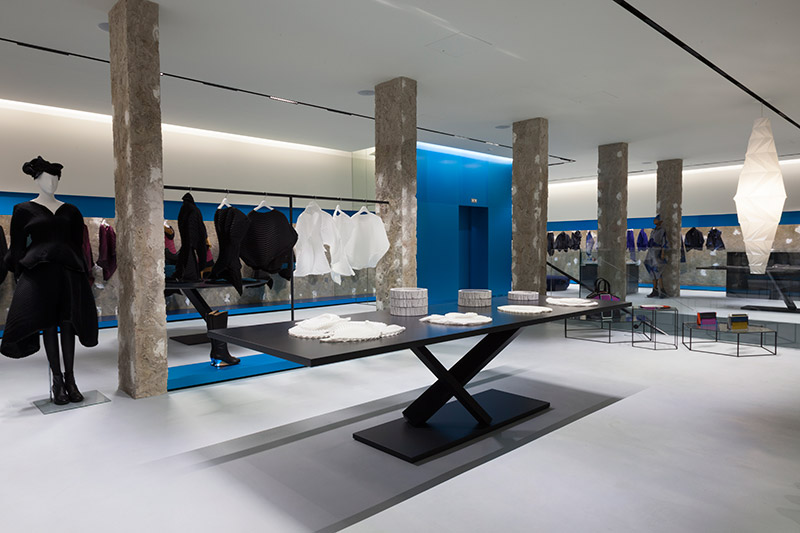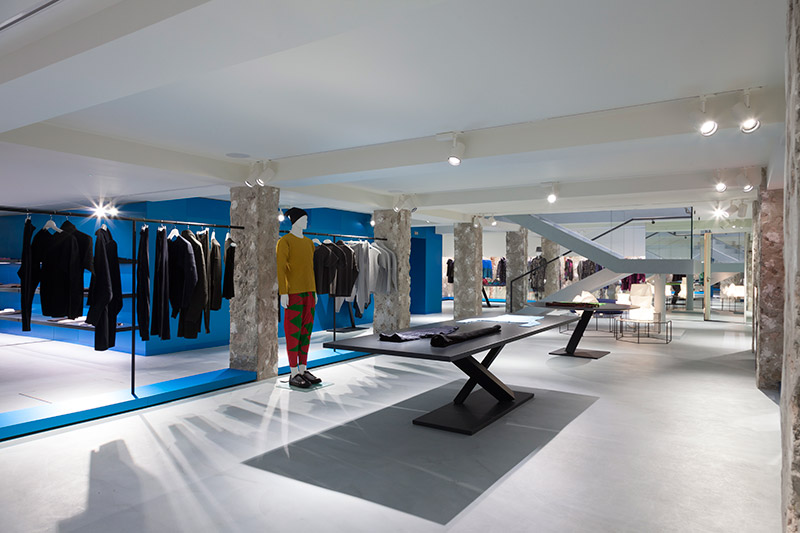 ISSEY MIYAKE opened a new flagship store at 10 Brook Street, London W1S 1BG. With over 5,000 sq feet and a frontage of 60 feet, the store occupies a prominent position between Bond Street and Hanover Square in the centre of Mayfair.
Formally a bank, Tokujin Yoshioka has taken the space back to its original structure and transformed it into a visually enticing exploration of the old combined with advanced new elements. The juxtaposition of these opposing finishes creates a fascinating open structure that both surprises and delights the eye. All furniture, fittings and seating has been designed by Tokujin Yoshioka.
Special seating , the 'Brook Ottoman', was designed by Tokujin Yoshioka specifically for the ISSEY MIYAKE 10 Brook Street store, and will be put into future production by MOROSO.
Beautiful blue panels of anodised aluminium are a central feature of the new store – fabricated in Germany, then anodised by a specialist company in Switzerland. Taking over 4 hours to anodise each panel, their size and colour is exceptional and unprecedented. Flooring is a poured screed, with specialist bespoke 2 mm layers of micro-top applied in a 6 coat process that is hand finished.
ISSEY MIYAKE 10 Brook Street will carry the following collections: ISSEY MIYAKE, ISSEY MIYAKE MEN, 132 5. ISSEY MIYAKE, BAO BAO ISSEY MIYAKE, IN-EI ISSEY MIYAKE, HAAT, ISSEY MIYAKE WATCHES, ISSEY MIYAKE FRAGRANCES and HOMME PLISSÉ ISSEY MIYAKE (for the first time outside of Japan).