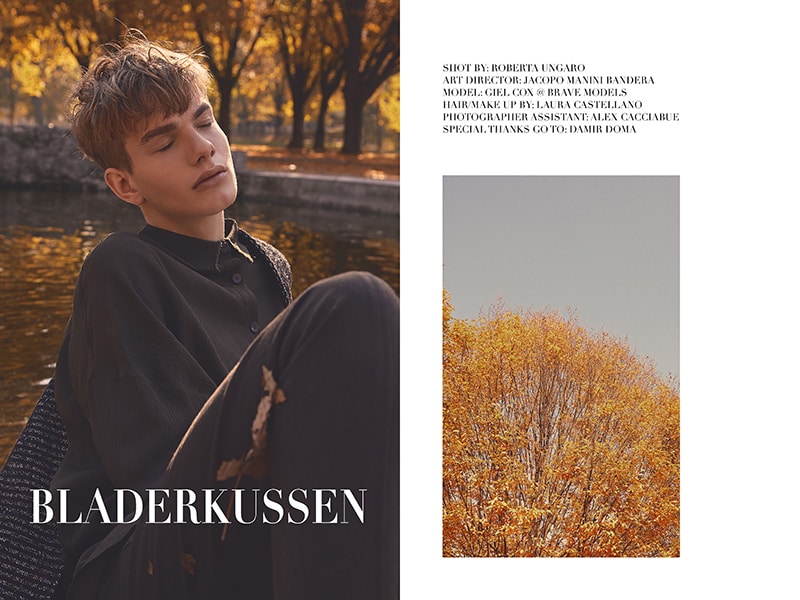 Name? Giel Cox.
Age? 18.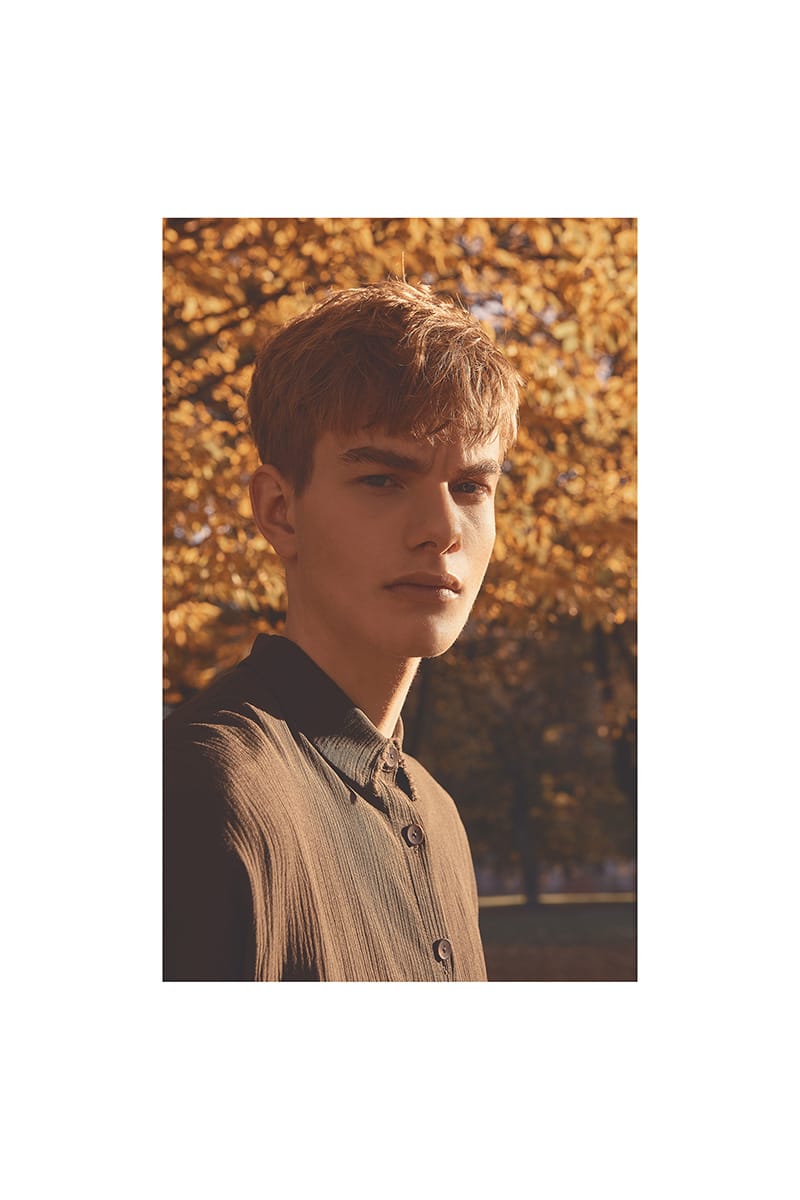 Hometown? Panningen (close to Maastricht), The Netherlands.
The best thing about/to do in your hometown? Clubbing!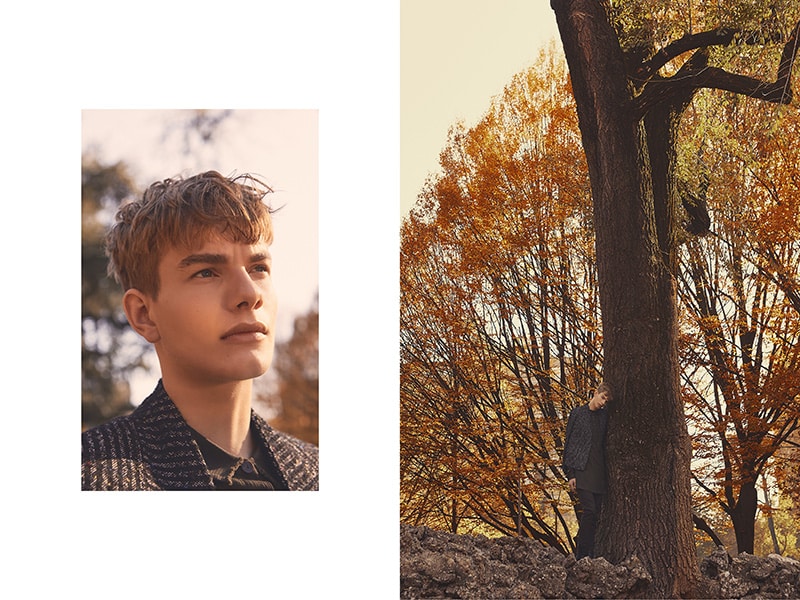 How did you get into modeling? I got scouted via Facebook.
Were you interested in fashion before you started modeling? Yes, from the very start…
What would you be doing if you weren't modeling? Probably working at Mc Donald's or something similar… joking! I'm still studying!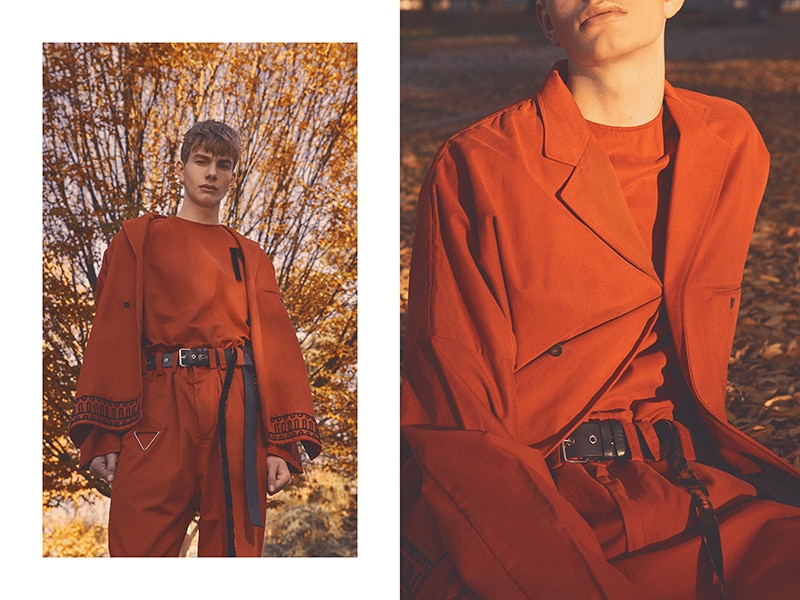 What are you most looking forward to being a model? Book and walk a very good show, maybe at PFW.
Favorite designers or clothing brand? Above all: Raf Simons.
Tell us something about your style: I go crazy for vintage pieces!
Most loved possession in your wardrobe? I'm so proud of my Études Studio bomber jacket.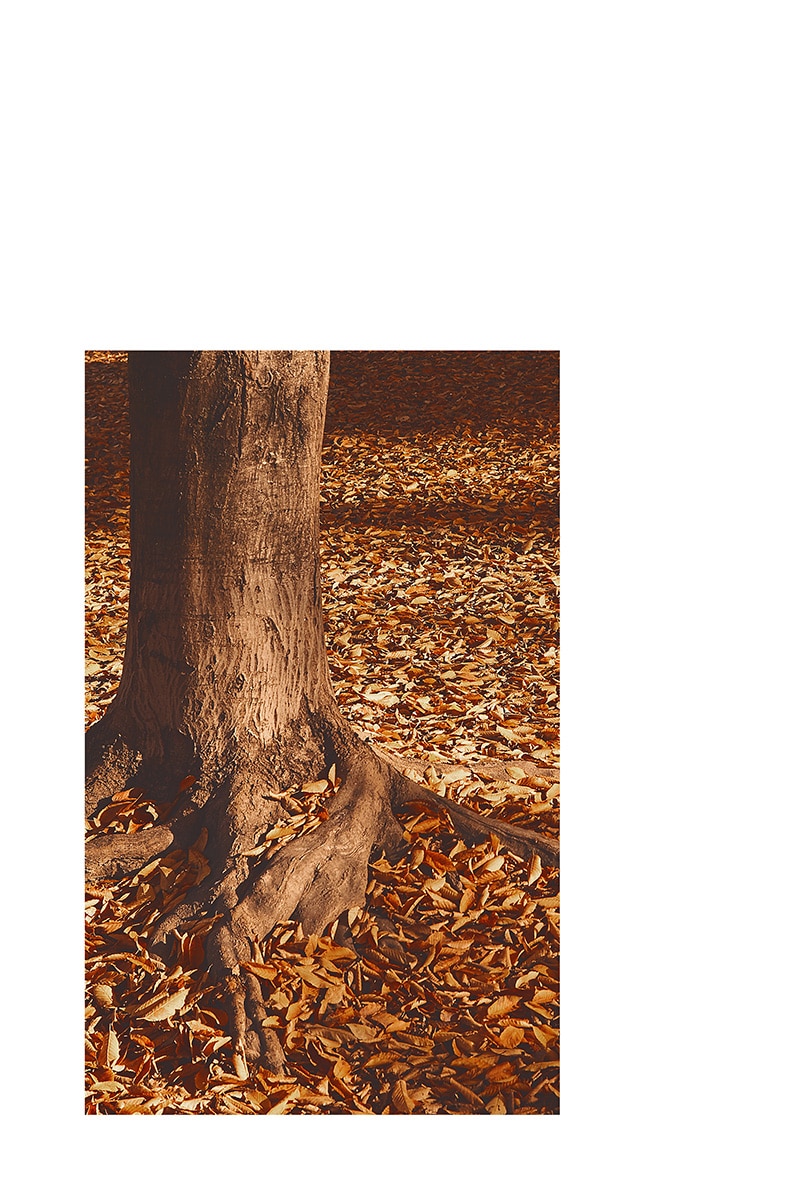 How long does it take you to get ready each day/grooming regime? Actually, it takes me only 5 minutes; I'm a very well organized guy and I can be really fast!
Most spontaneous/difficult/strange thing you've ever done? Well, I remember that time I received a lap dance from an old lady (I'd say a proper granny)… It was very spontaneous for her but quite difficult and embarrassing for me!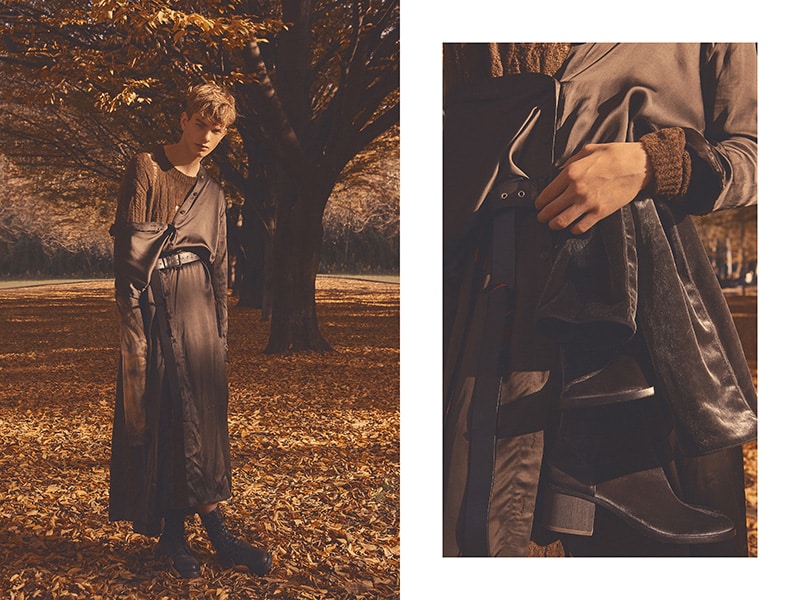 What do you do in your spare time? I like playing sports and music (in particular the bass guitar); then, of course, I like hanging out with my friends.
How often do you exercise/play sport? Every time I feel bored or stressed: I think 4 or 5 times a week at least.
What sport do you like doing? When I was younger, I used to play handball. At the moment, I just work out in the gym because I haven't a lot of spare time, you know, because of my job and my studies. The gym is easier!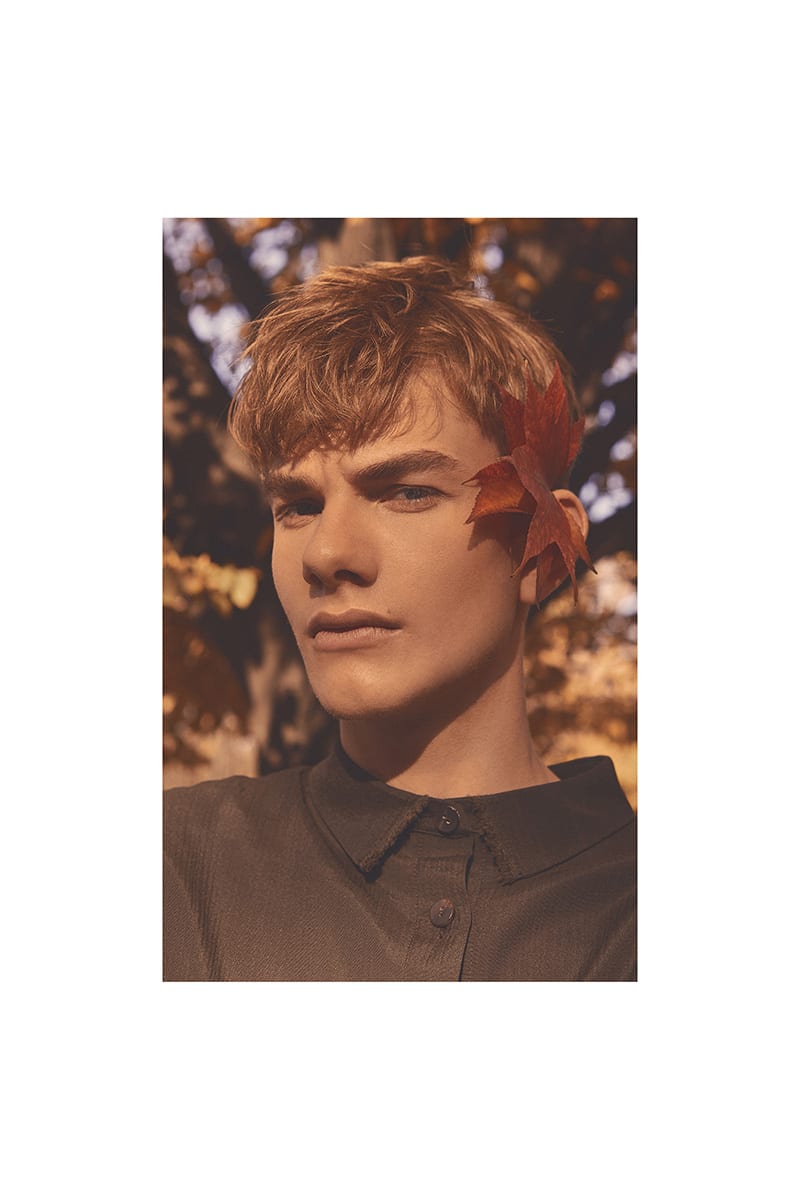 Favorite music/band? The Wombats is definitely my favorite band! Everybody should listen to
them, at least once in a life!
Most played song on your playlist? Just What I Am – Kid Cudi.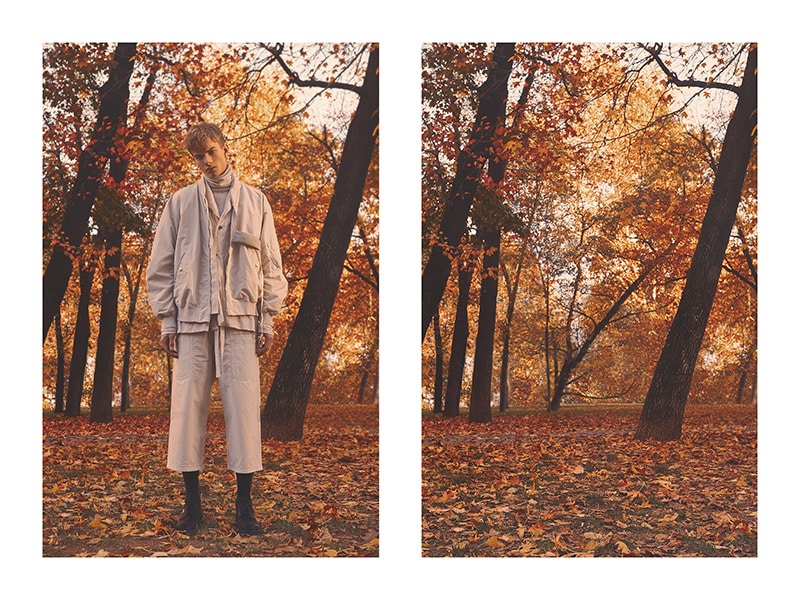 Favorite movie? Interstellar – Christopher Nolan (I love Matthew McConaughey!).
Favorite book? I don't read that much. Probably the book which impressed me was 1984 – George Orwell.
Describe yourself in 3 words: I. Like. Lemon.
Last but not least, if you were an animal, which one would you be? A pigeon, for sure! Pigeons just fly and chill!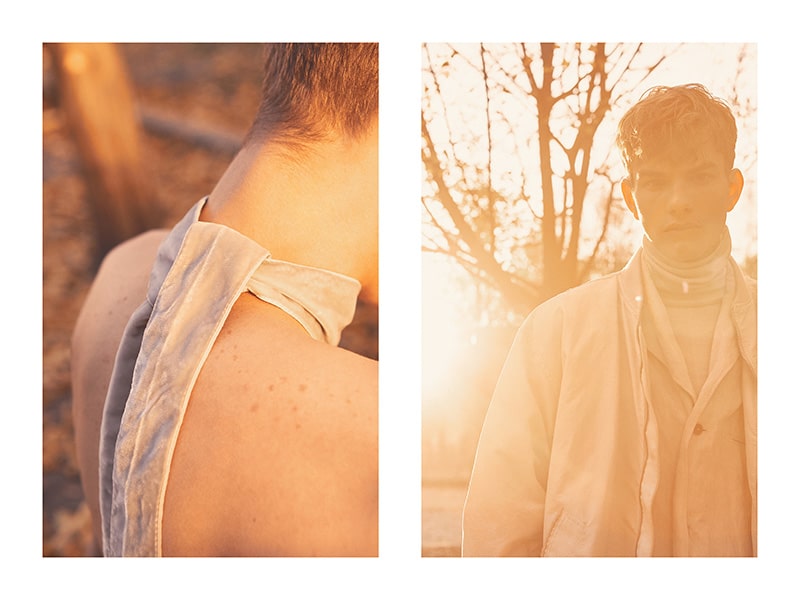 PHOTOS: ROBERTA UNGARO
ART DIRECTOR/INTERVIEW: JACOPO MANINI BANDERA
MODEL: GIEL COX @ BRAVE MODELS
HAIR/MAKE-UP: LAURA CASTELLANO
PHOTOGRAPHER ASSISTANT: ALEX CACCIABUE
SPECIAL THANKS: DAMIR DOMA