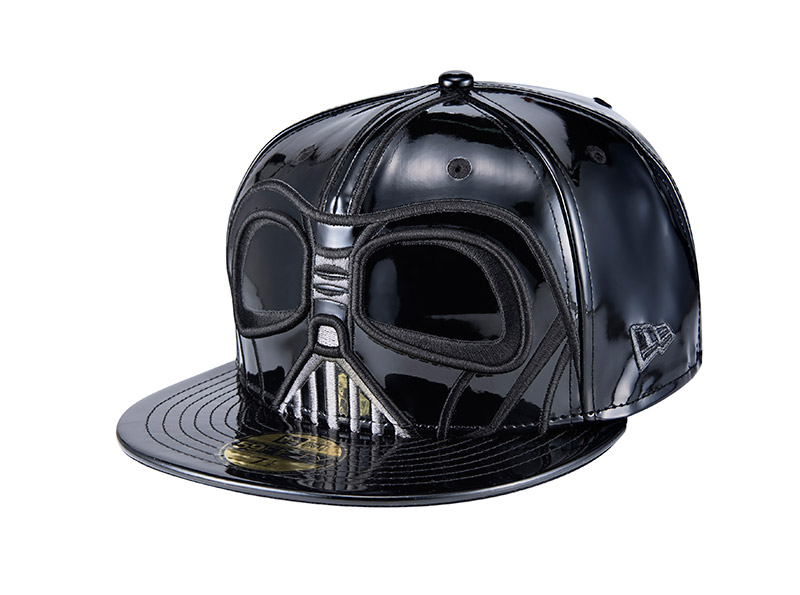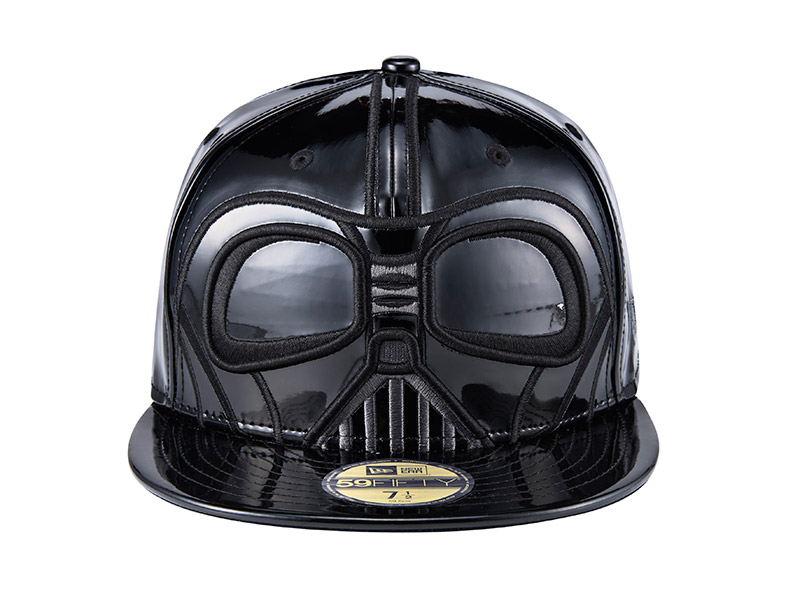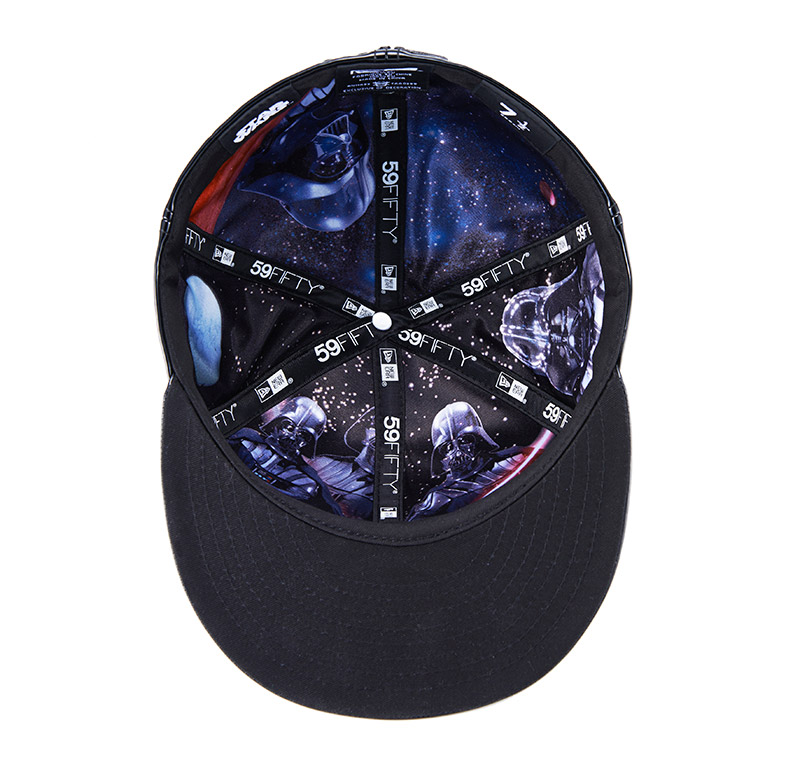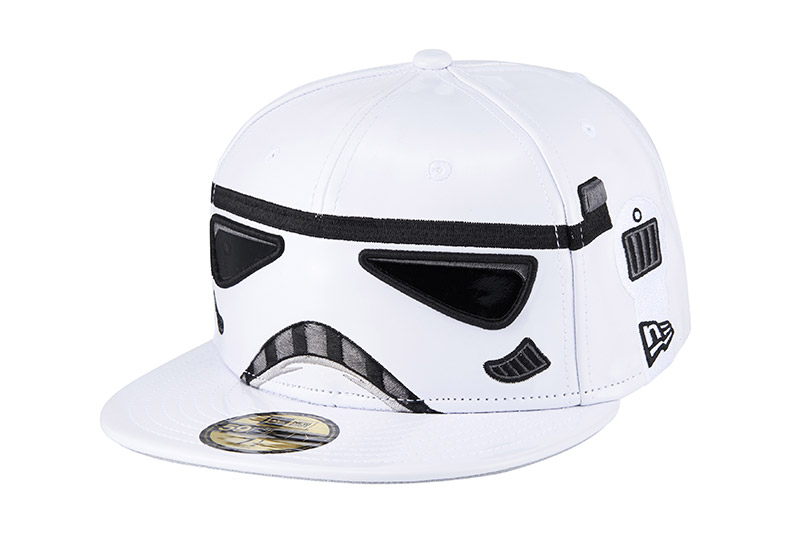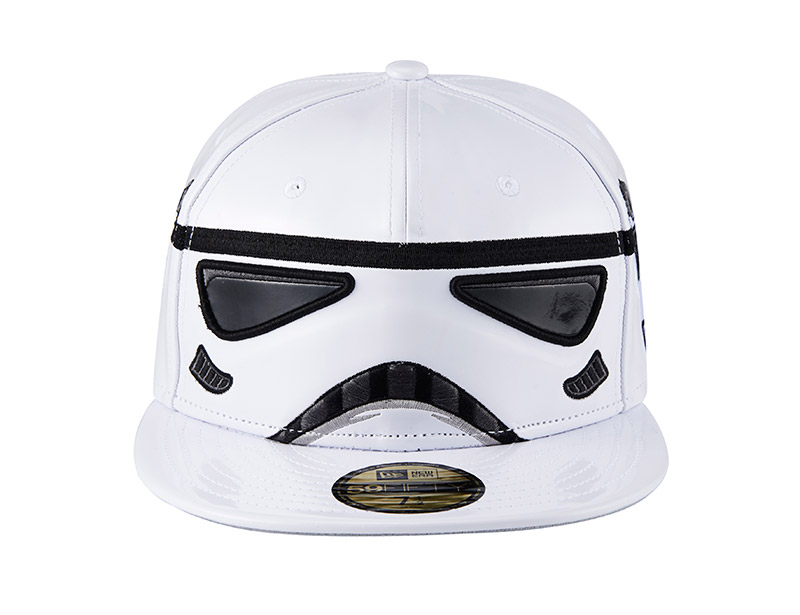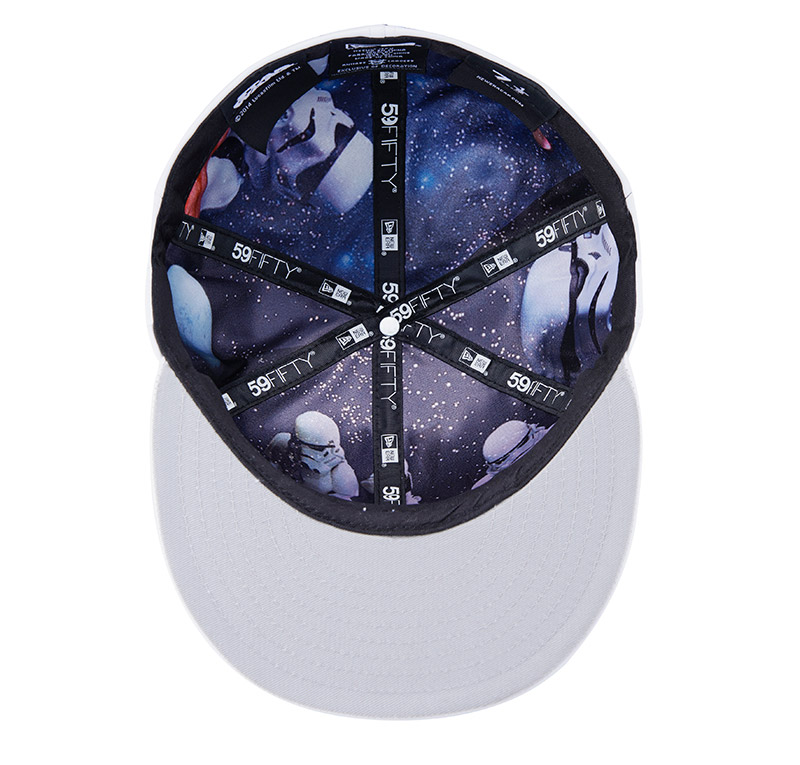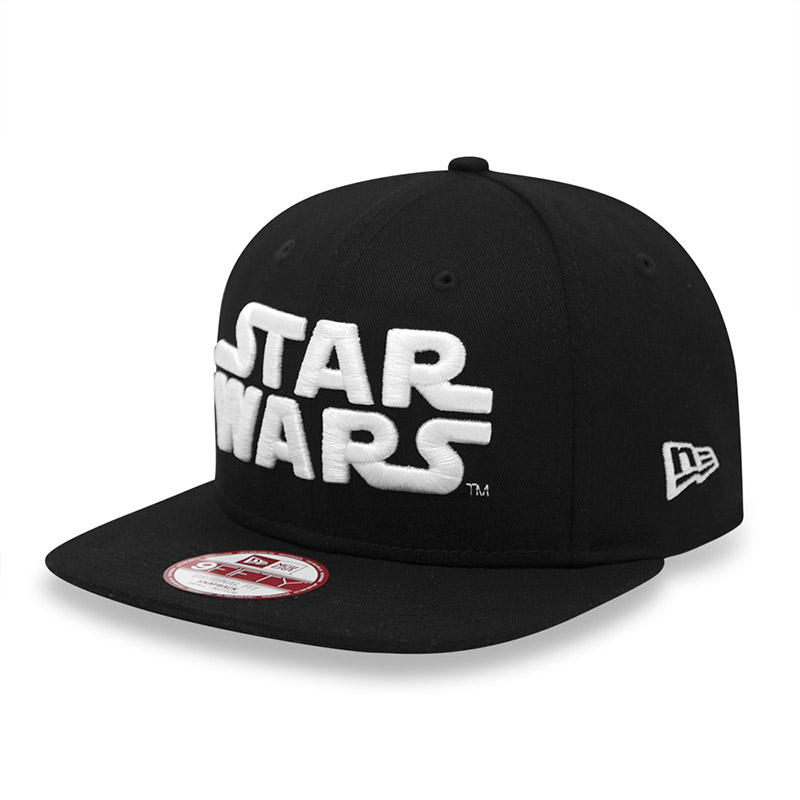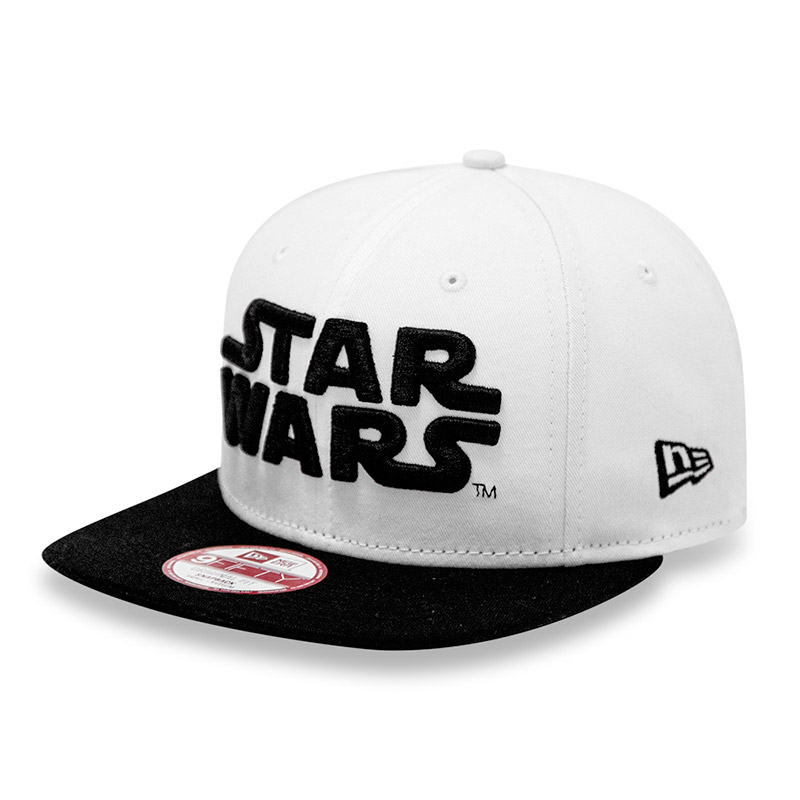 New Era announced an exclusive European re-release of the limited edition Star Wars pack that celebrates two of Star Wars' most renowned characters: Darth Vader and the Stormtrooper.
Only 144 units of each style will be available to buy from May 4th across selected stores including The Good Will Out (Germany), Colette (France), Holypopstore (Italy), Selfridges (UK), Uölker – Sneakers & Co (Spain), New Era flagship stores and www.neweracap.eu.
The highly limited pack draws inspiration from the iconic masks belonging to Darth Vader and the elite soldiers of the Galactic Empire, the Imperial Stormtroopers. The fitted, faux leather structures of the 59FIFTY silhouettes feature intricate embroidery, showcasing the complexity of both character masks. Darth Vader's metallic black pearl features sit in contrast to the stormtrooper's optic white faceless exterior. Each style has its character printed on a galactic-inspired satin lining found on the cap's interior six panels.
To complete the collection, an additional two 9FIFTY Snapback styles have been produced with the iconic Star Wars font prominently embroidered across the front two panels in the black and white colourway.
The 59FIFTY styles will retail at £40/€50 and the 9FIFTY styles at £28/€35. A second drop of Star Wars characters will be in European stores in June 2015.