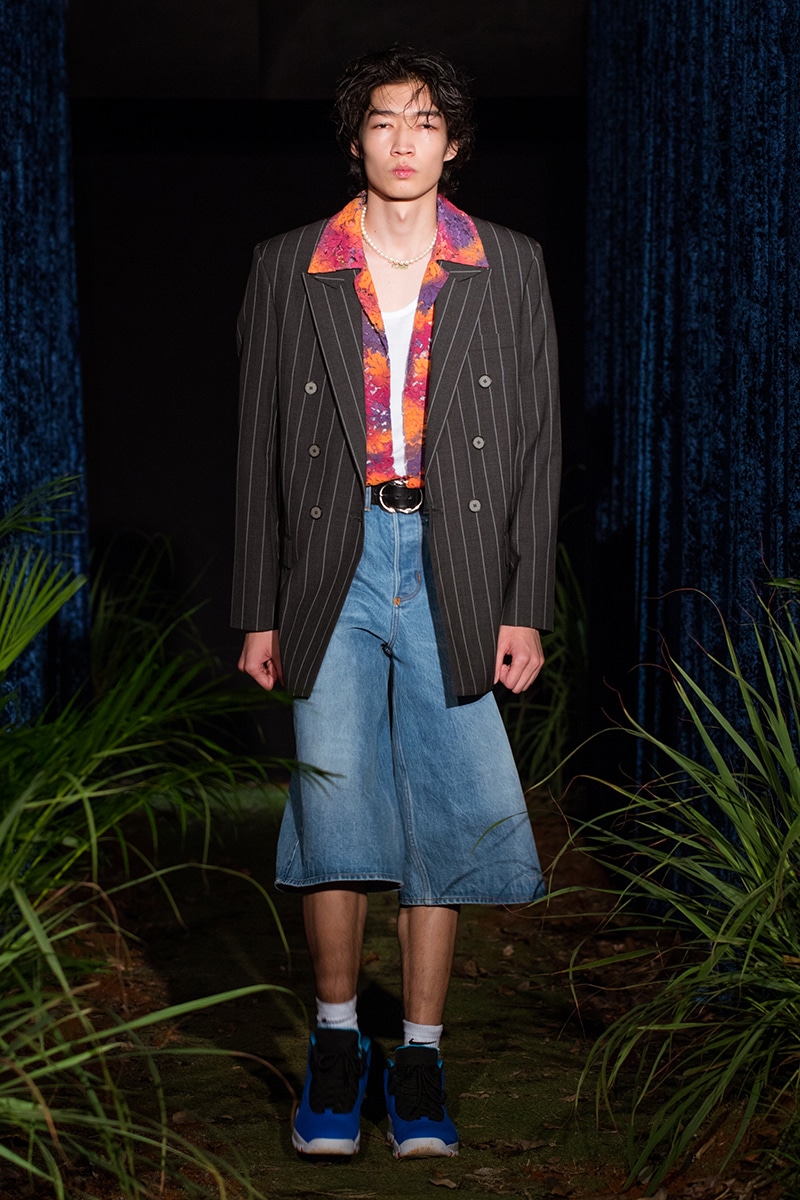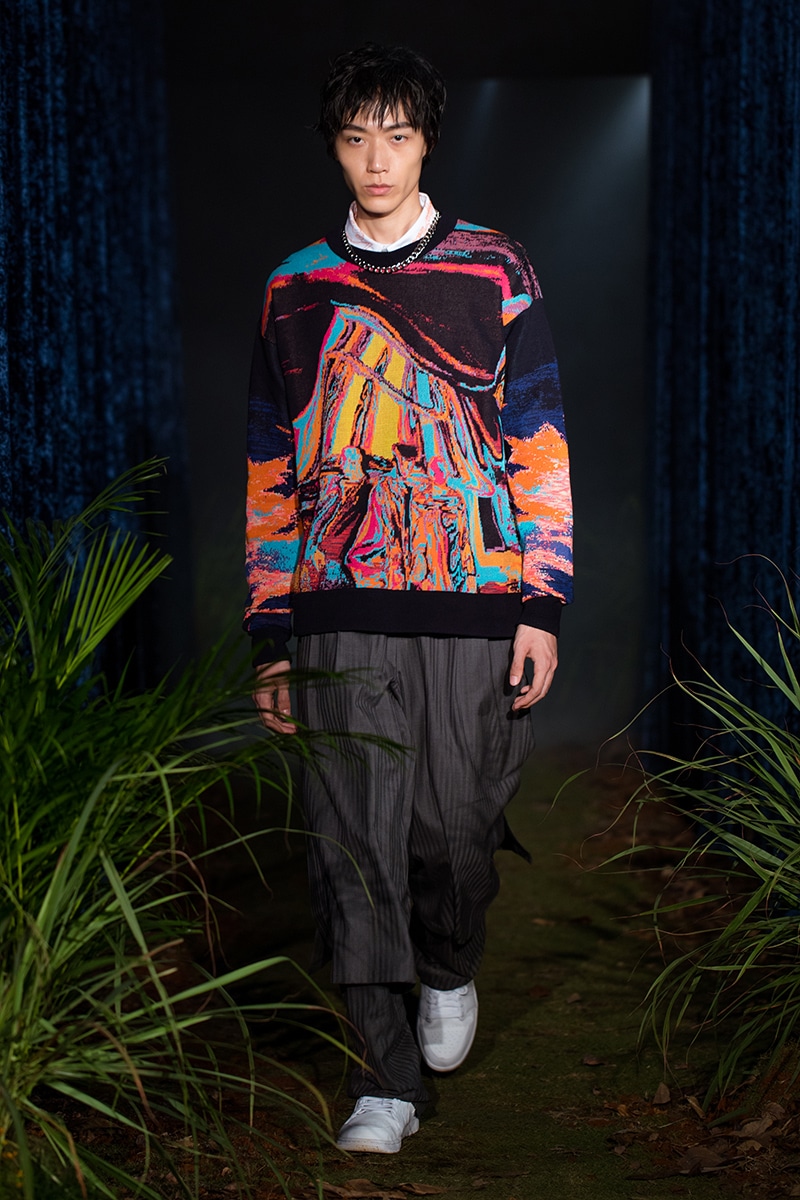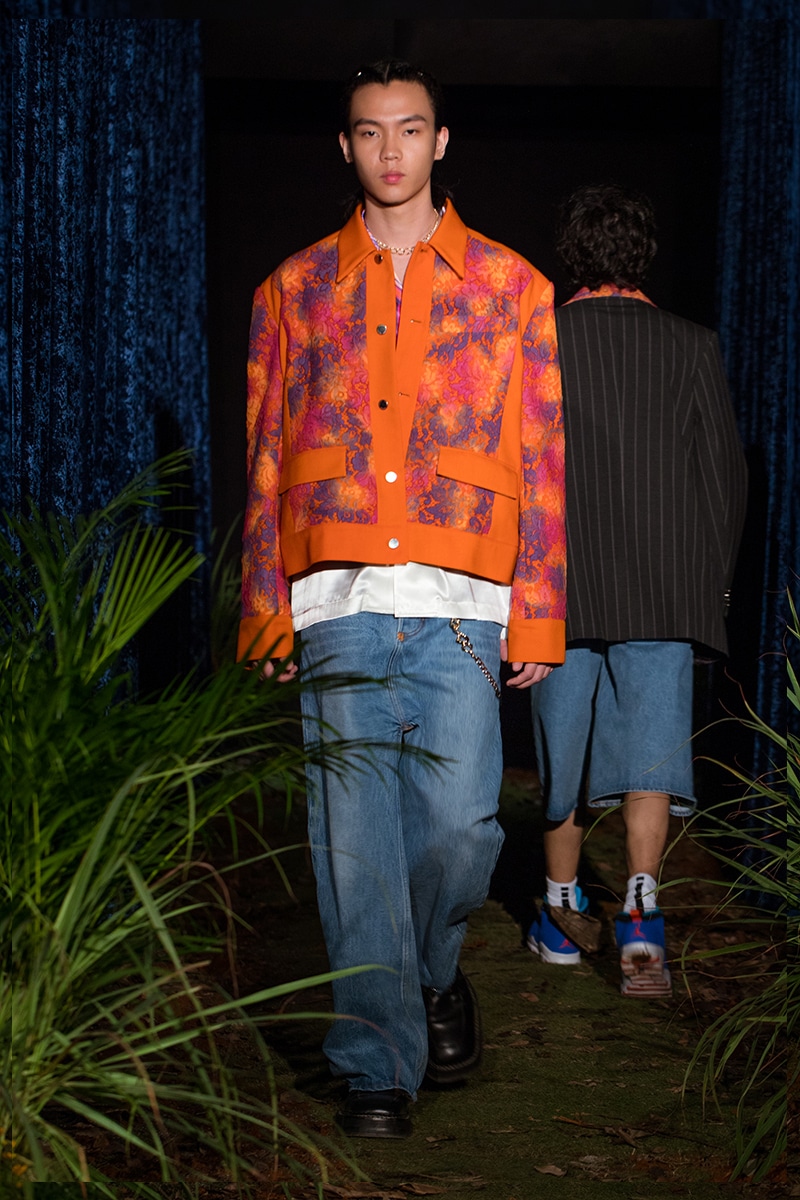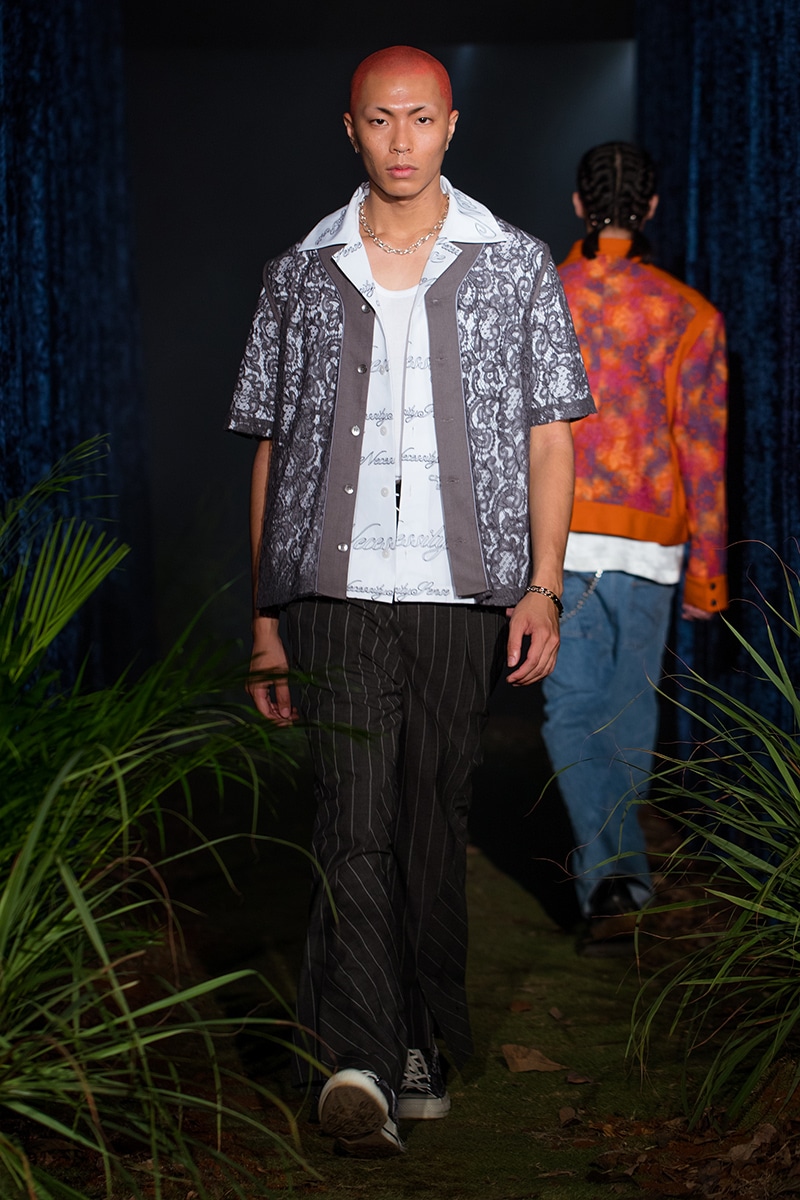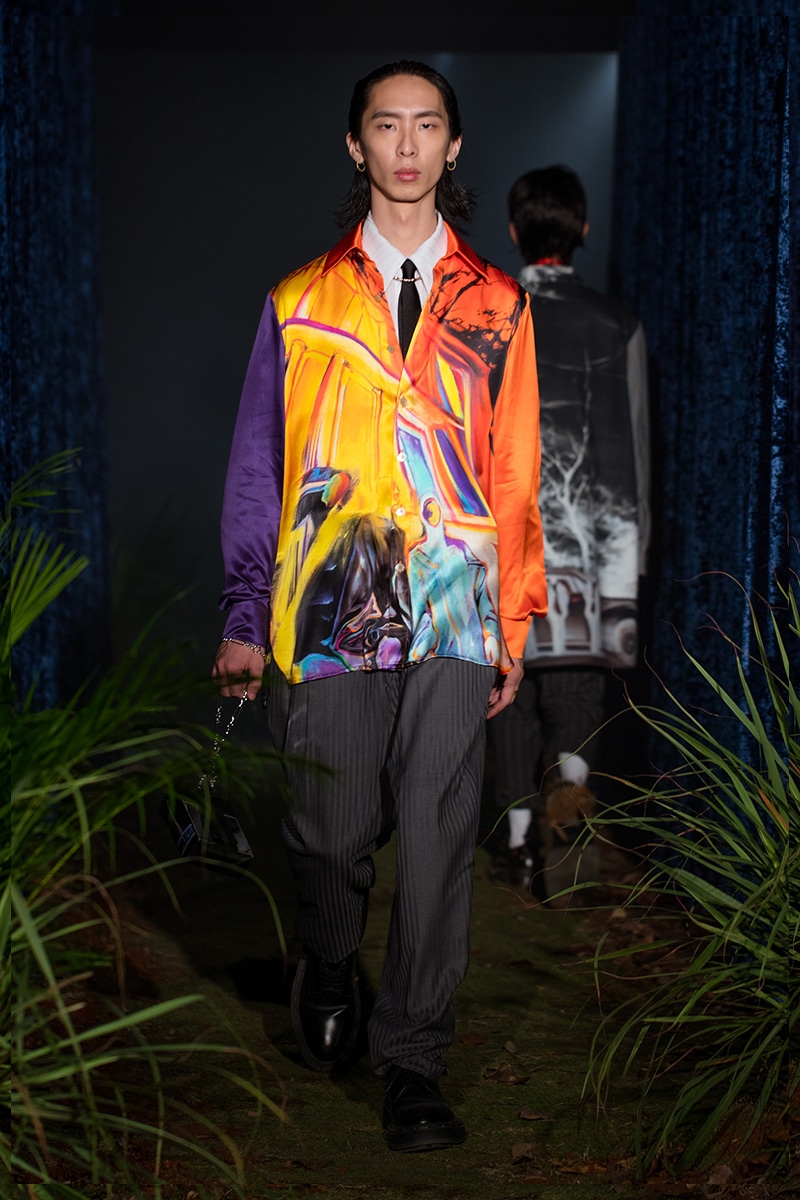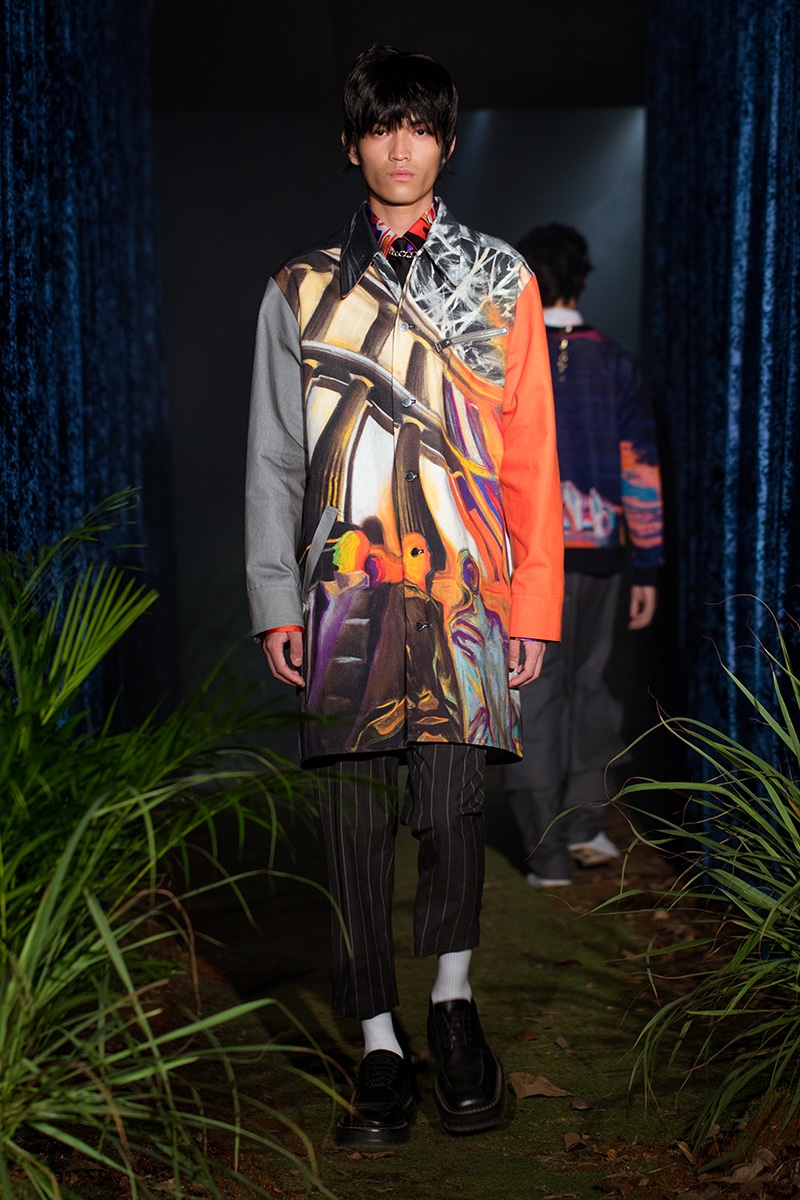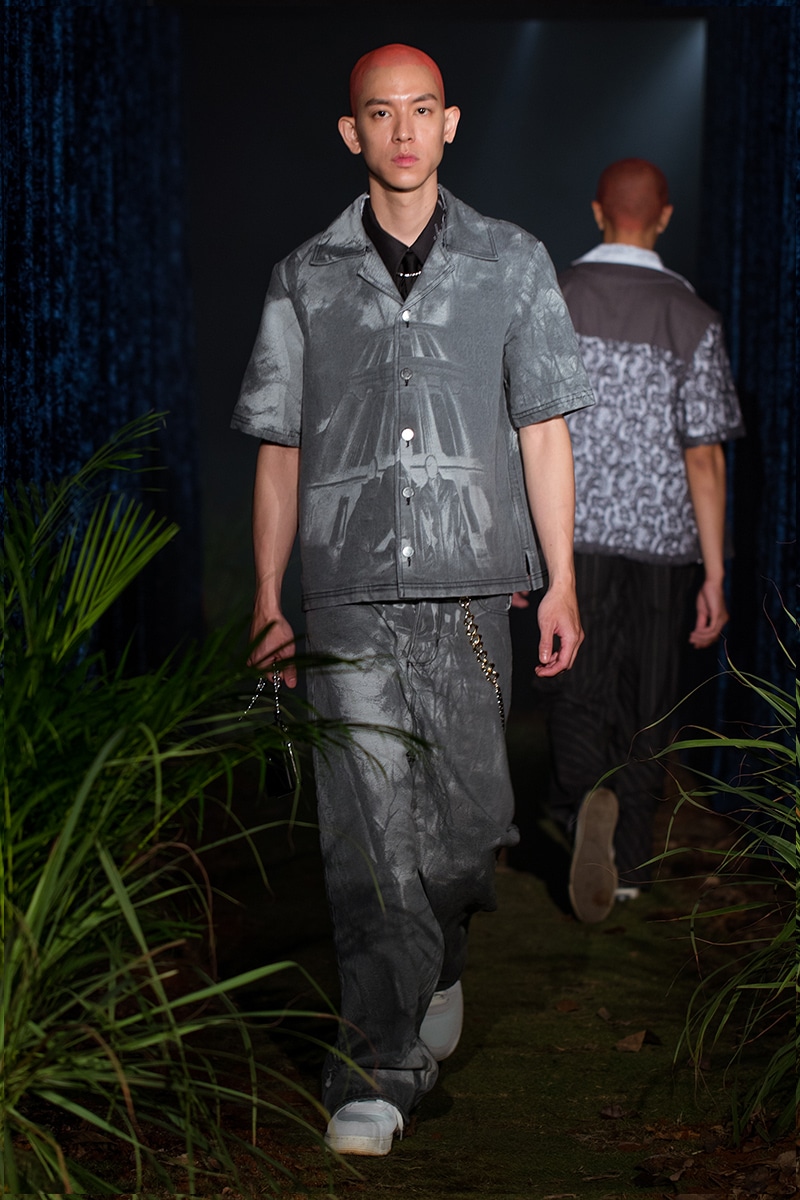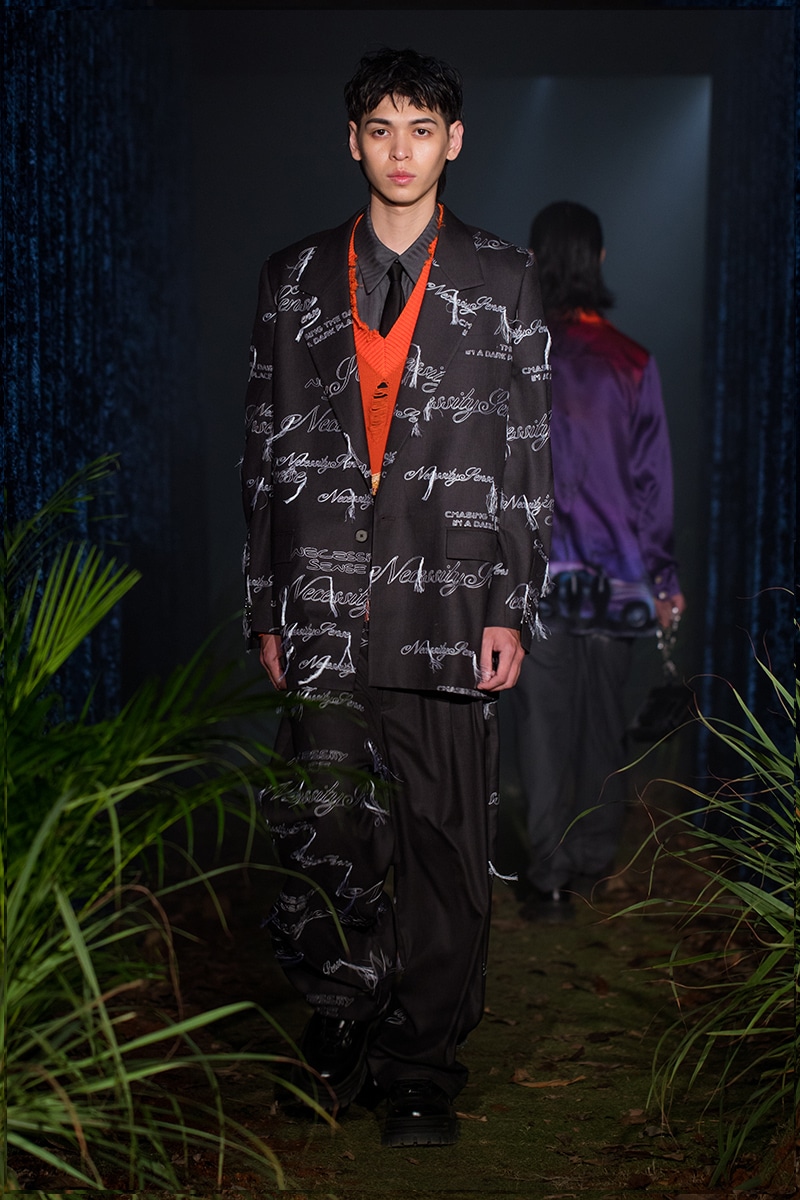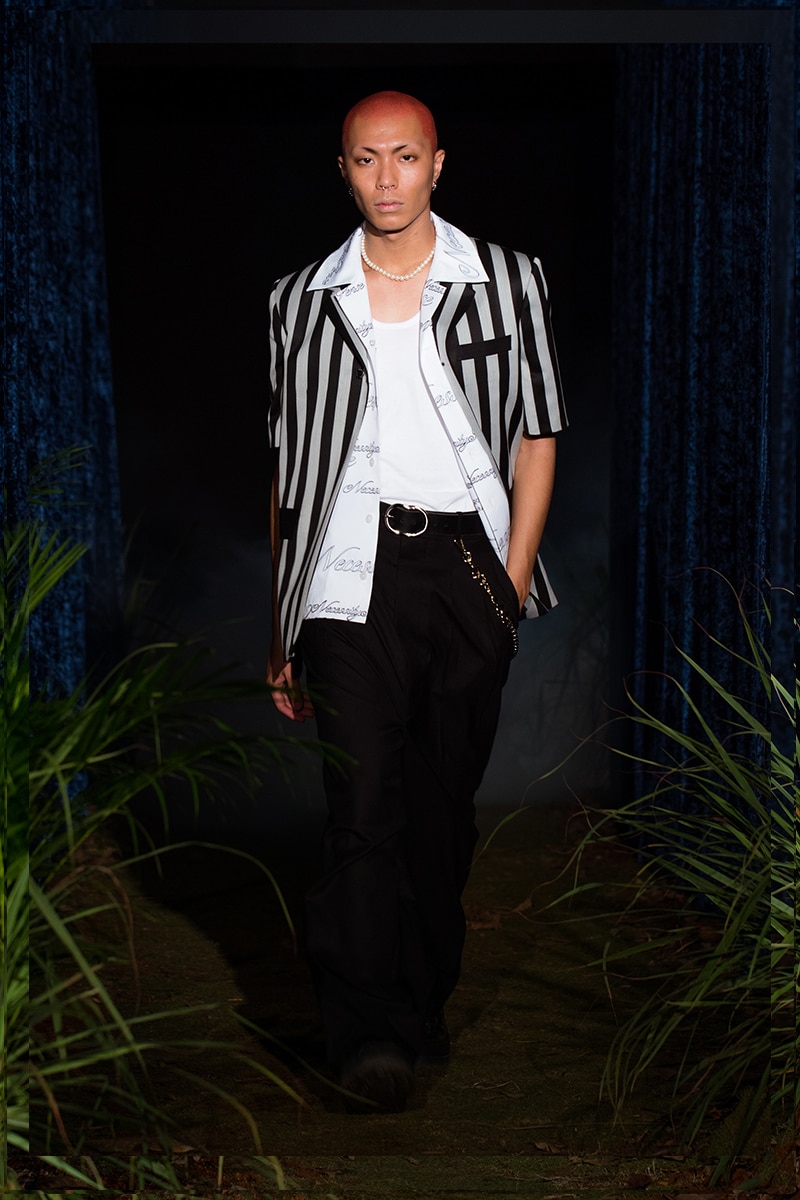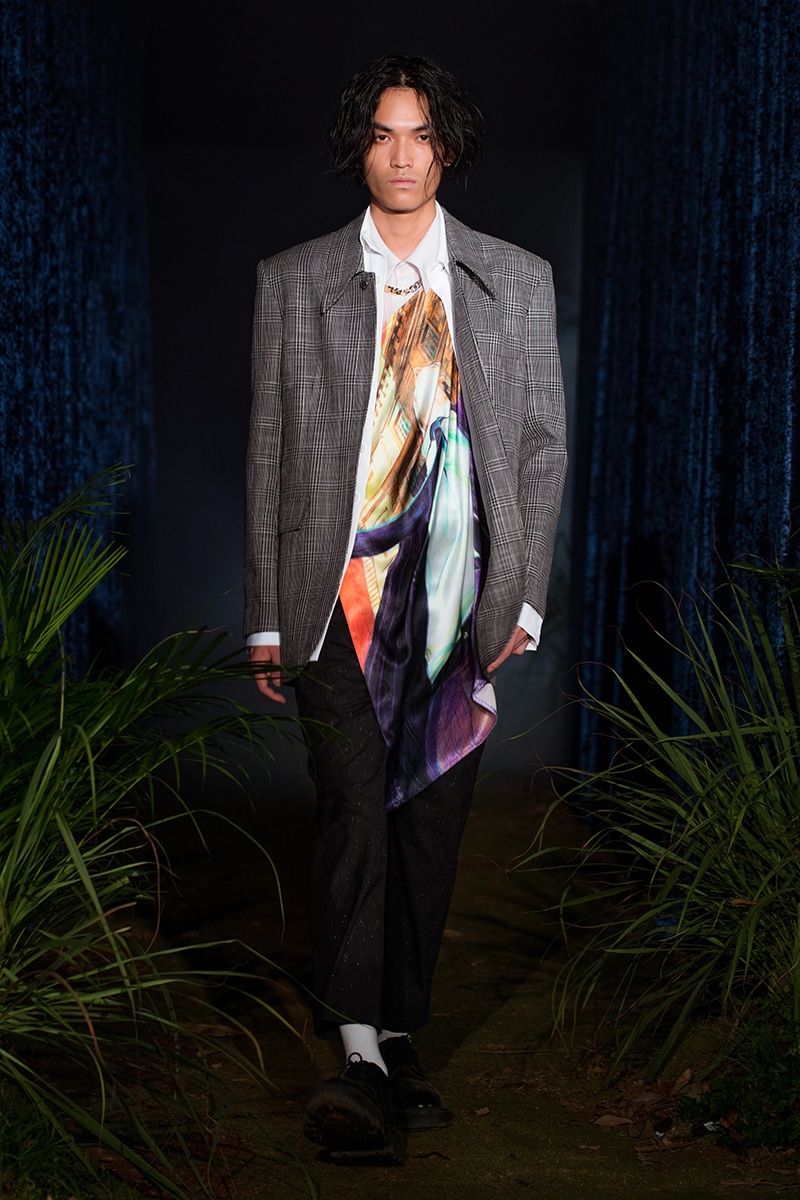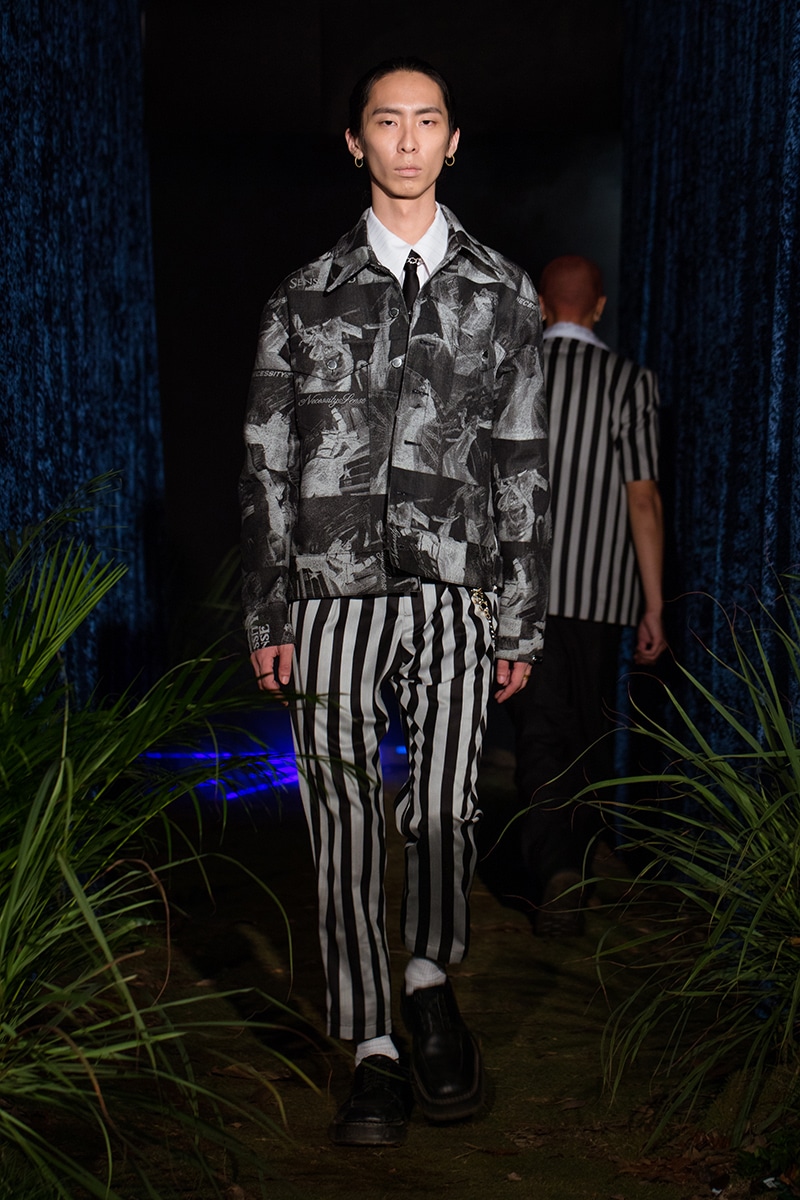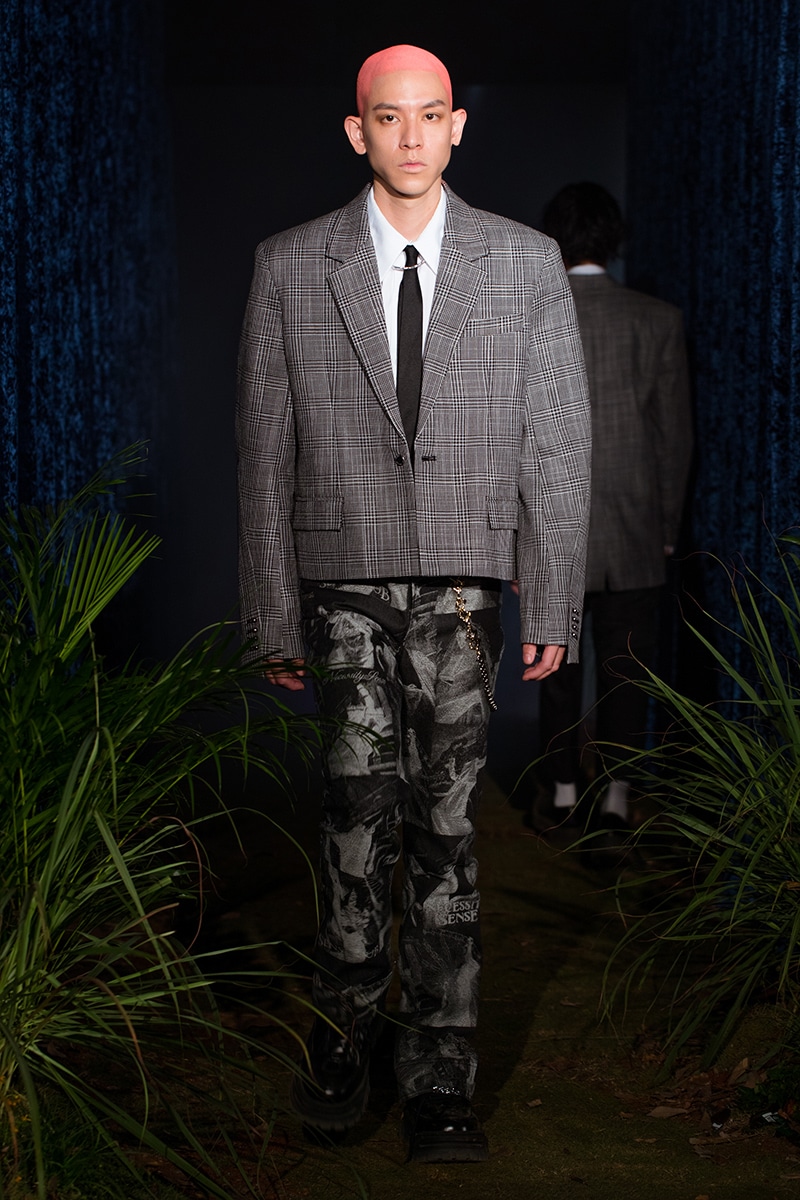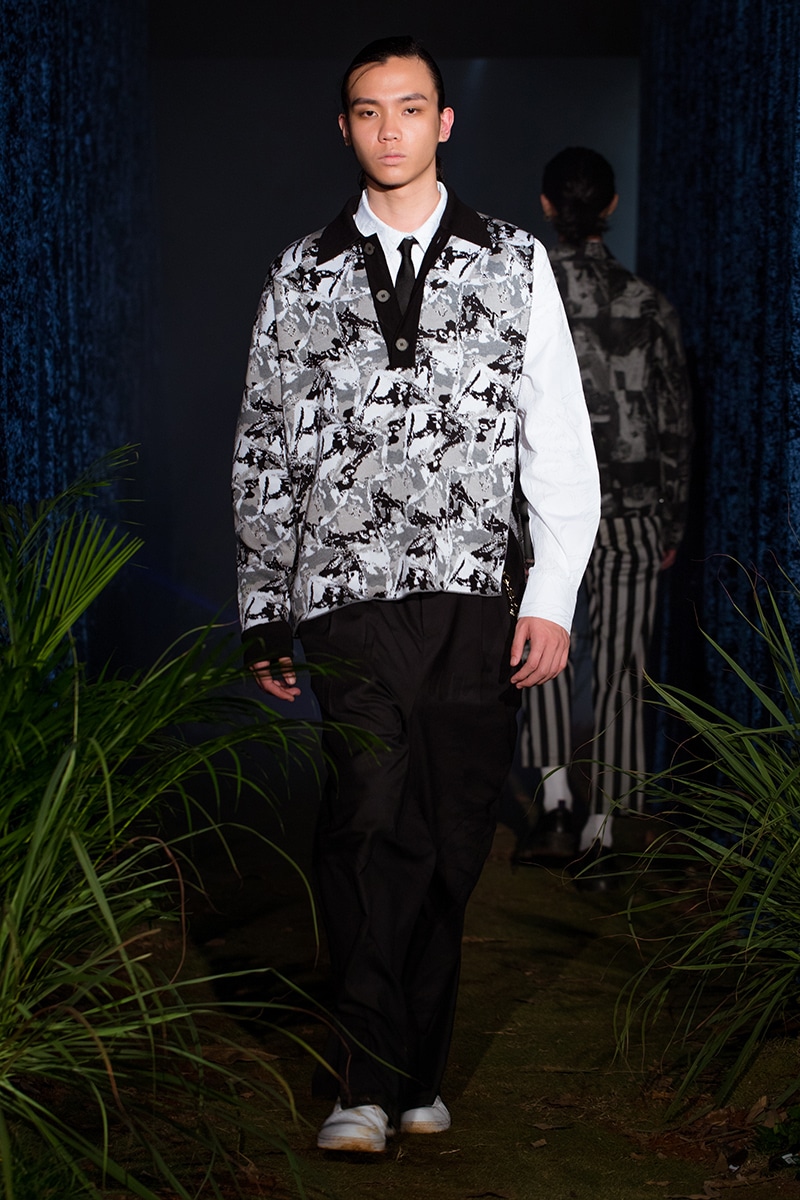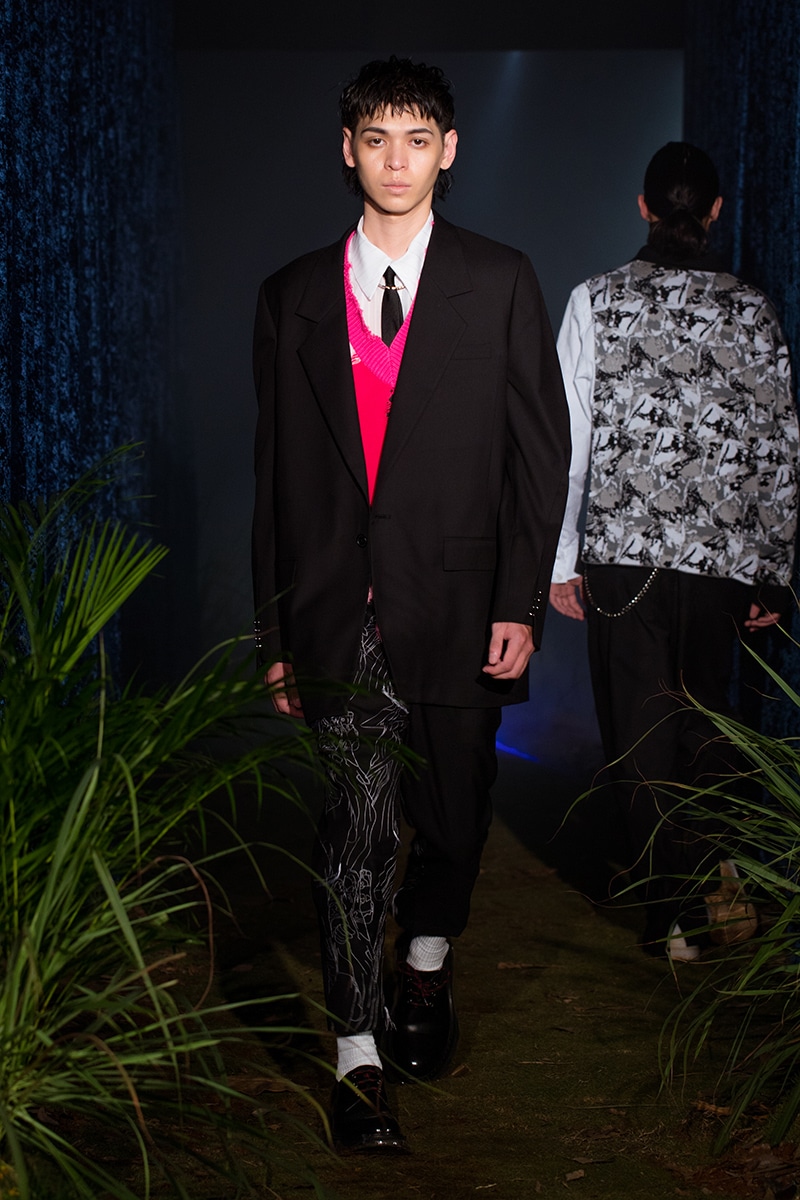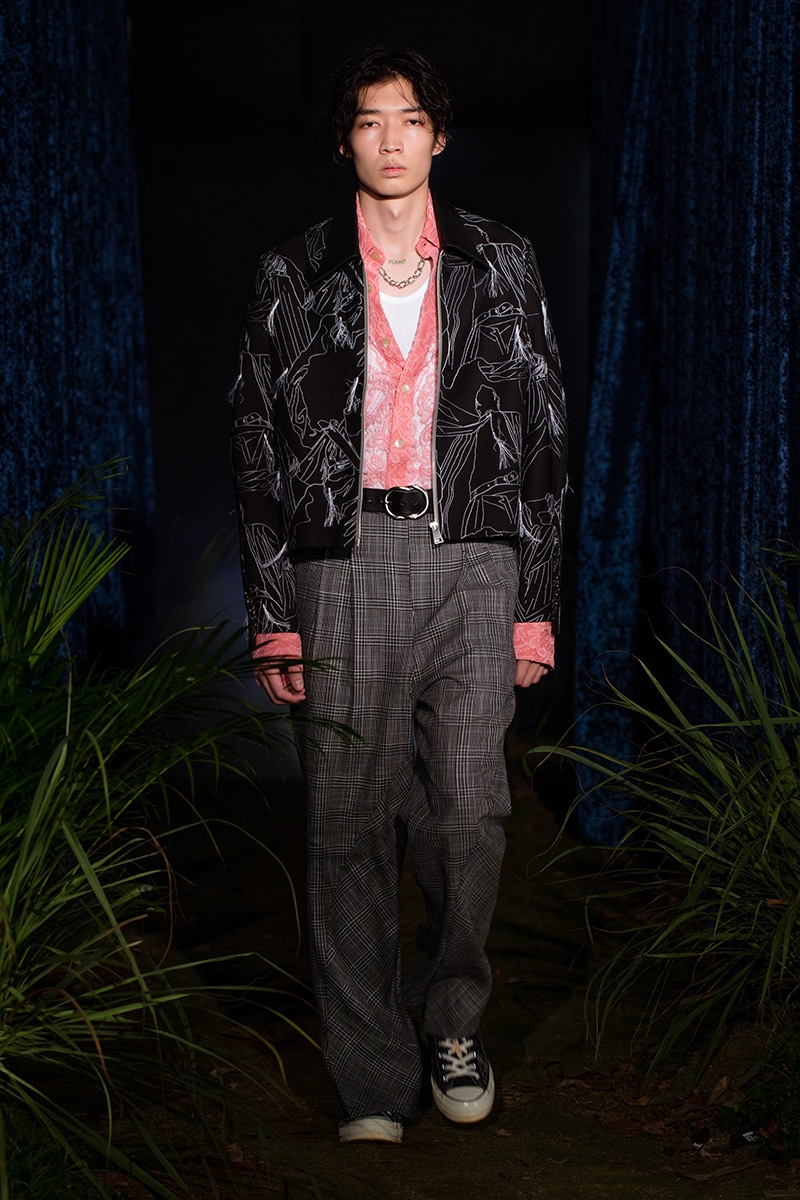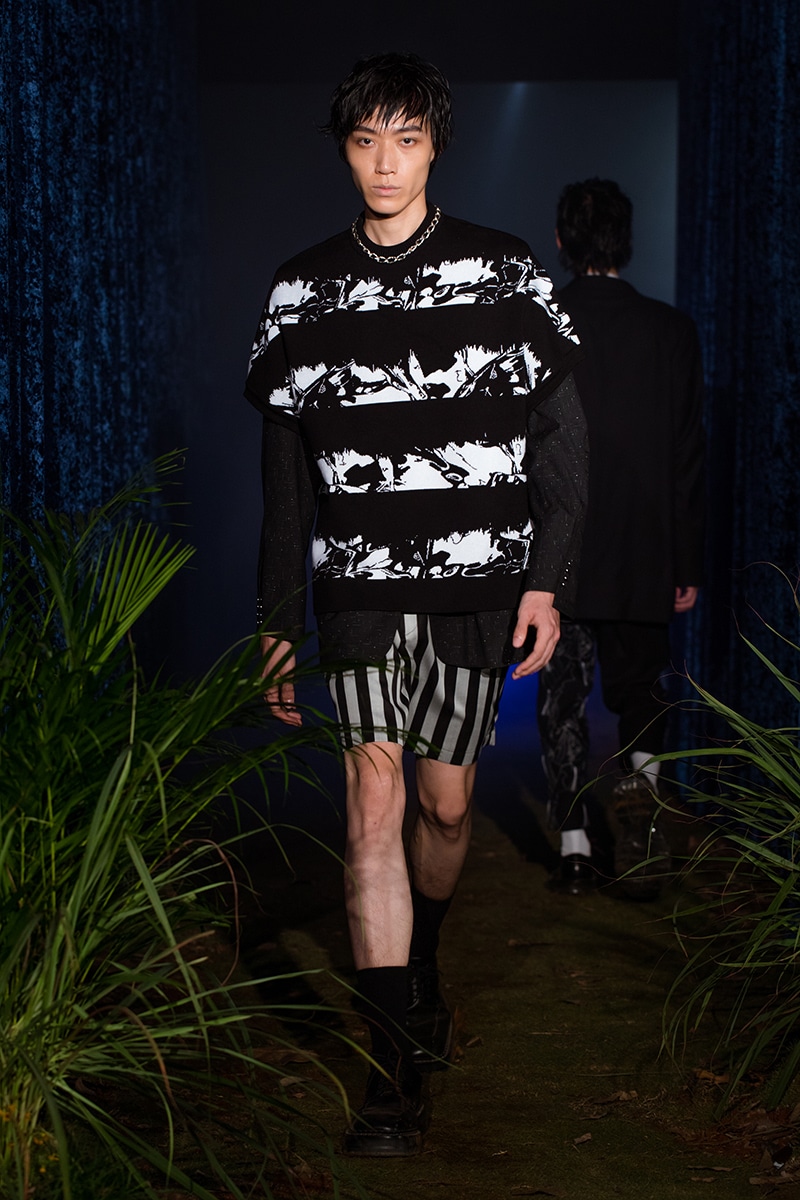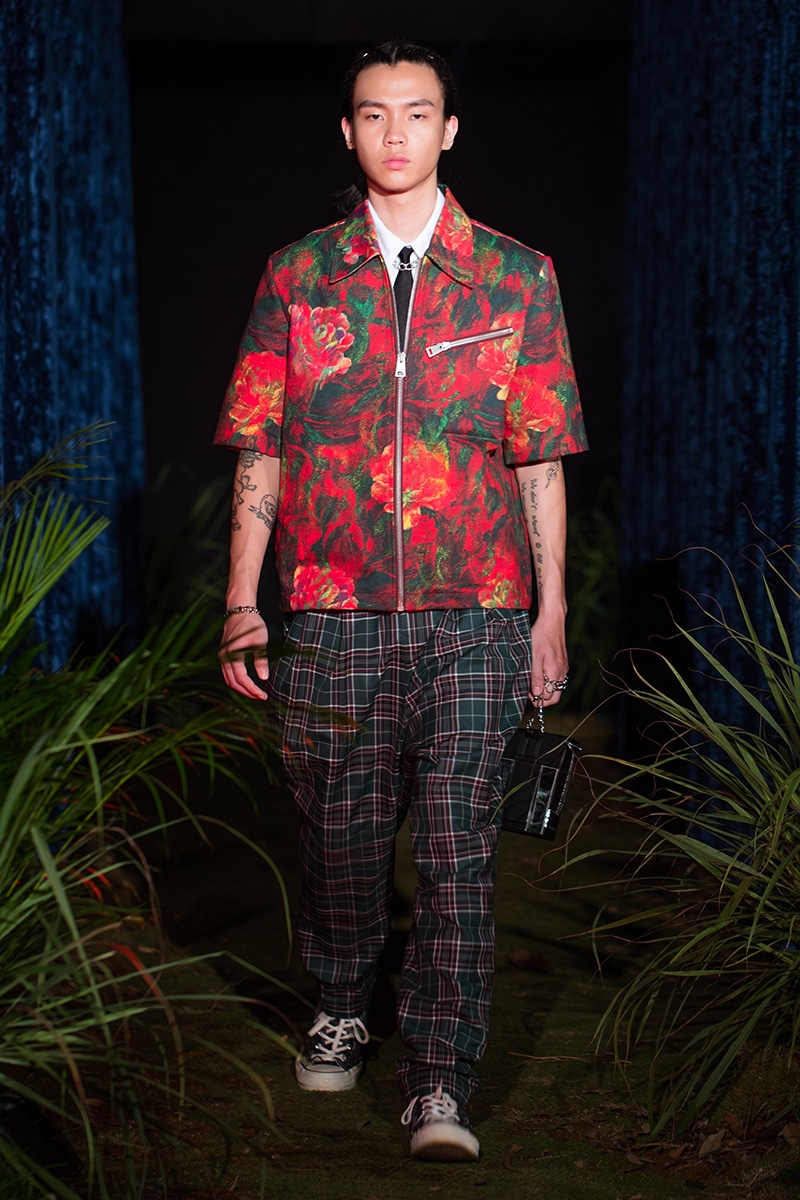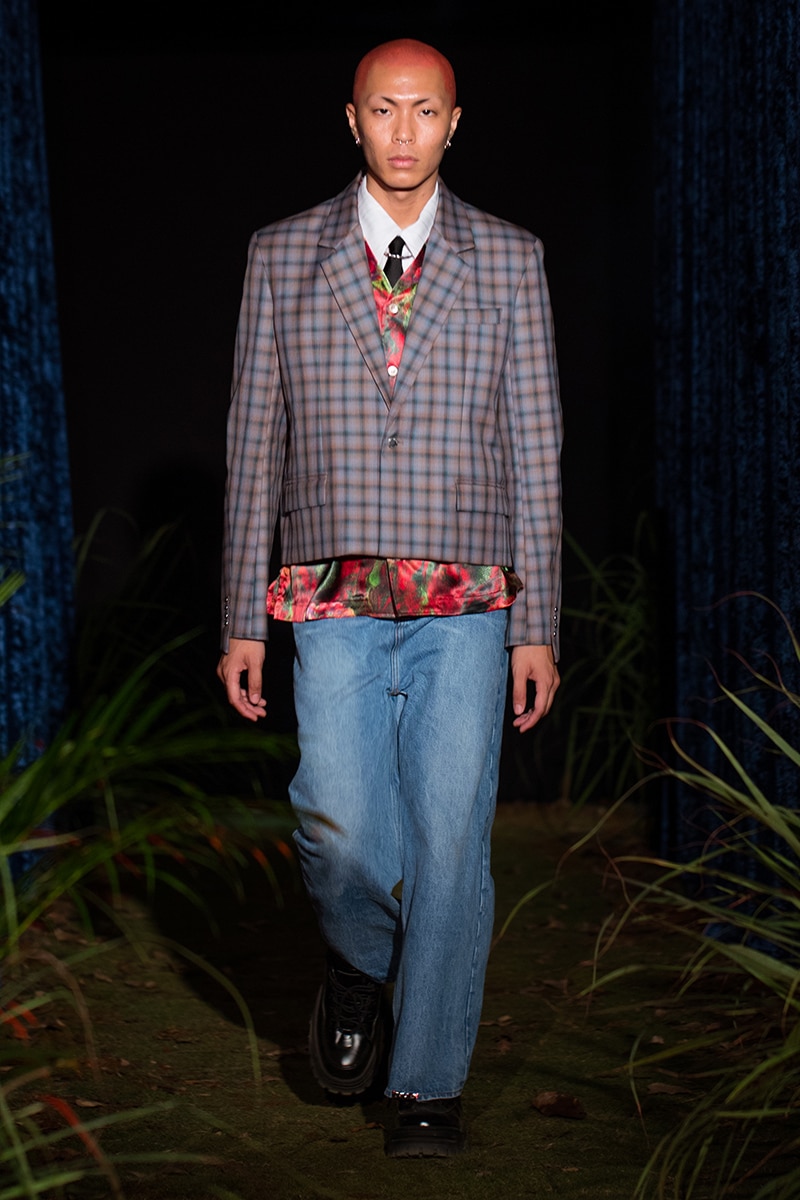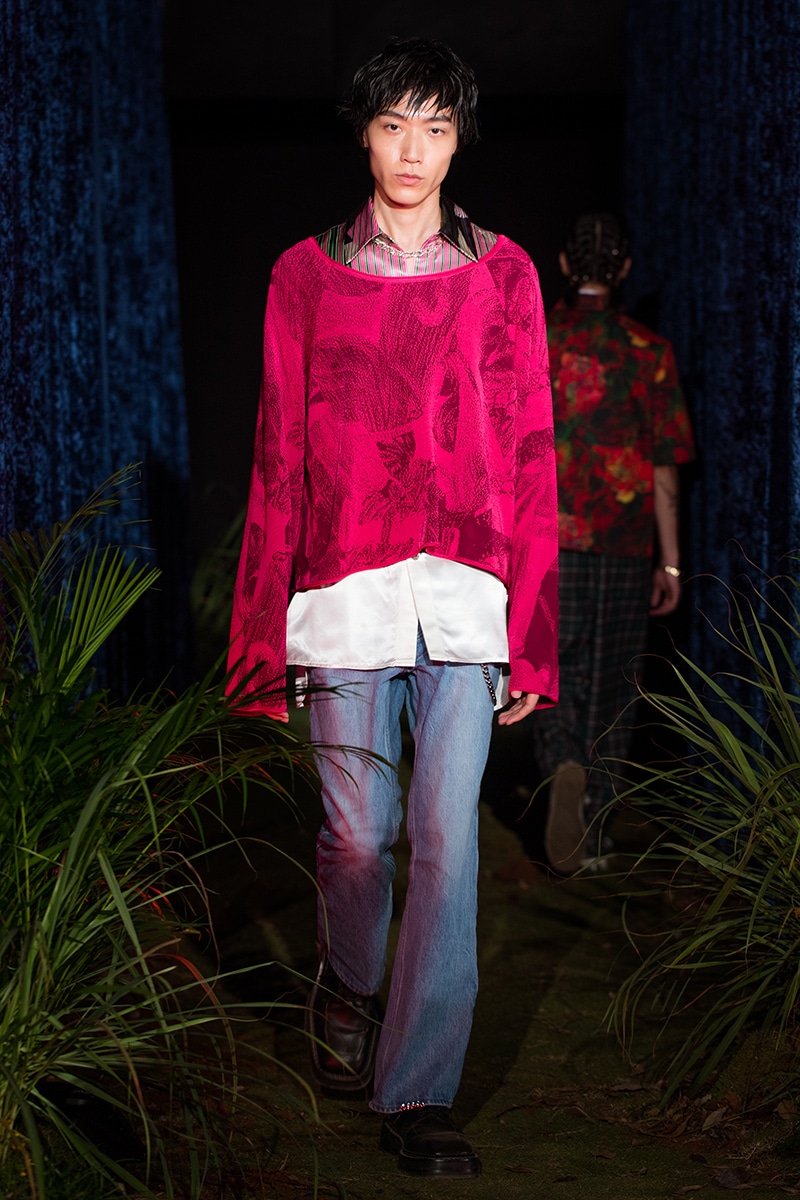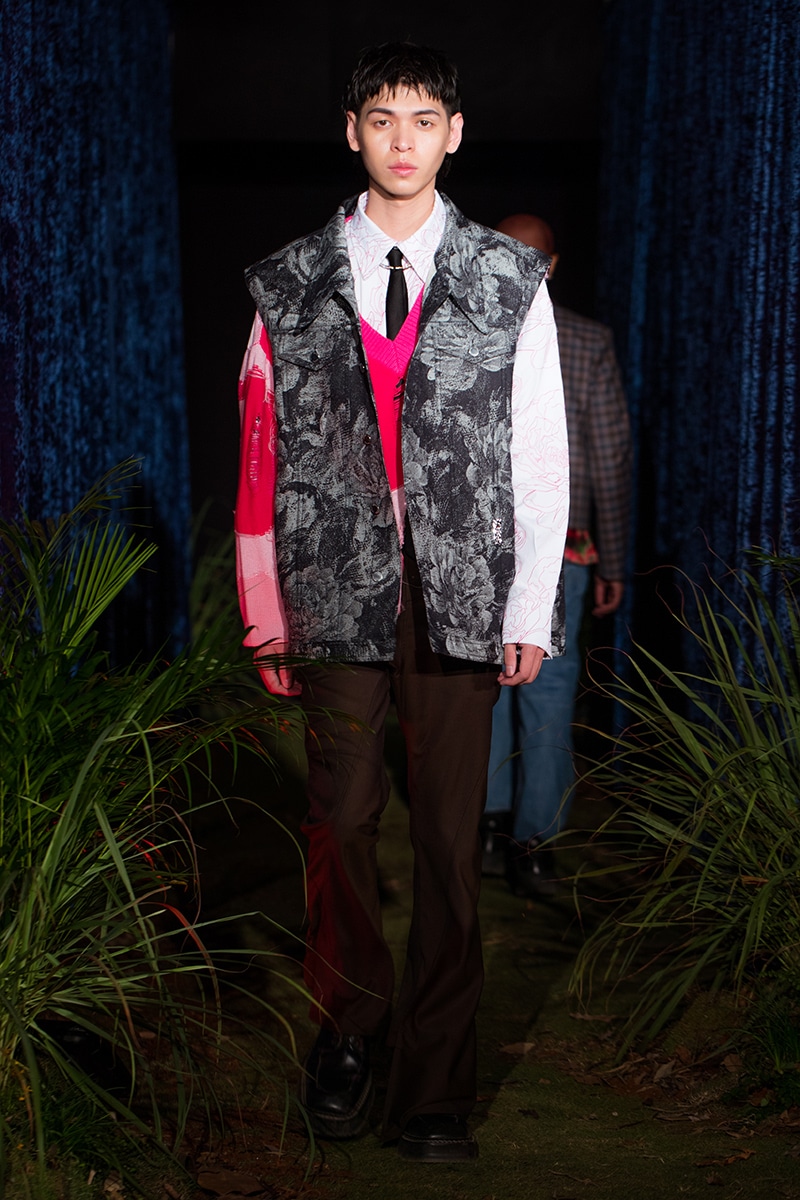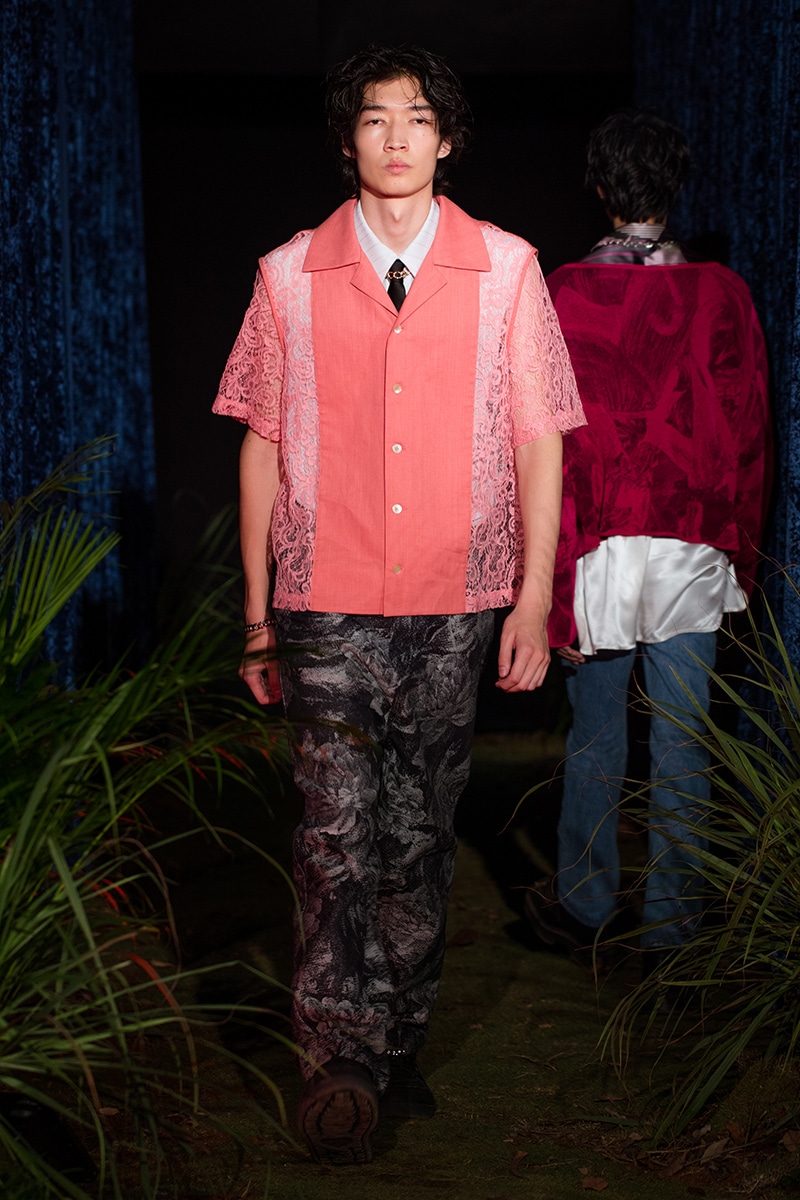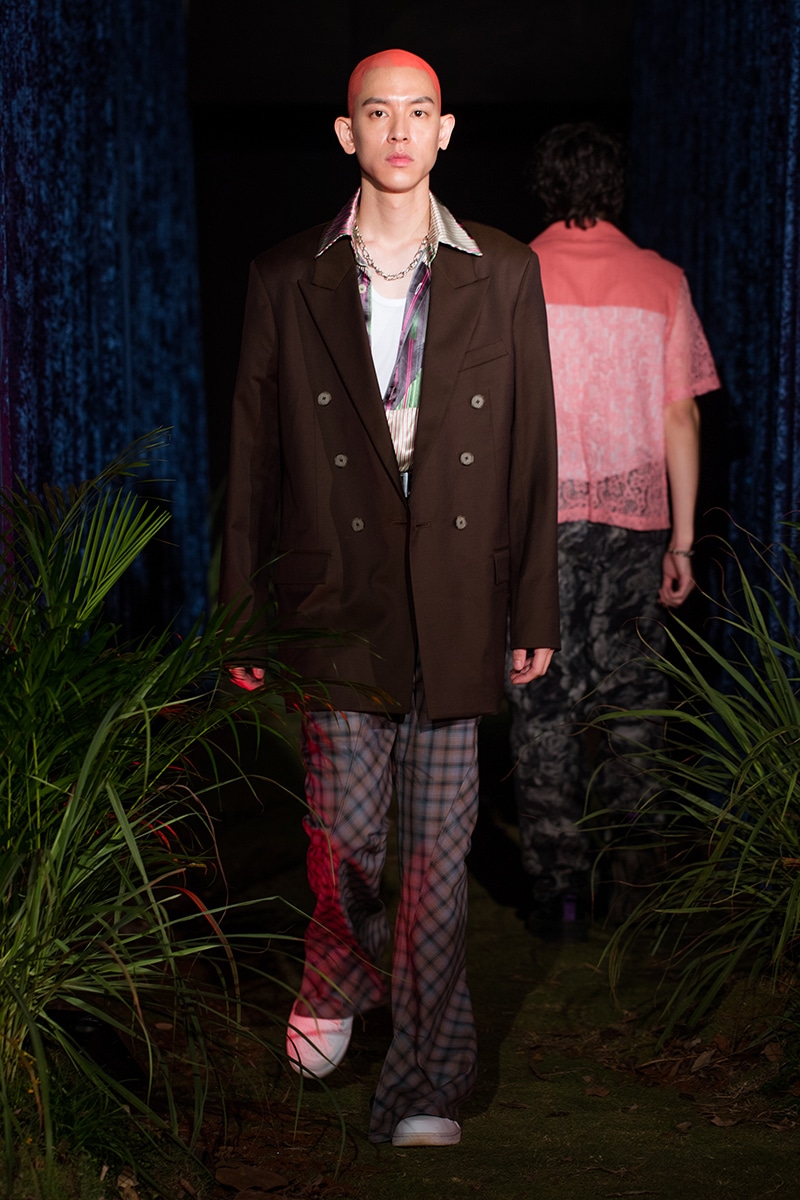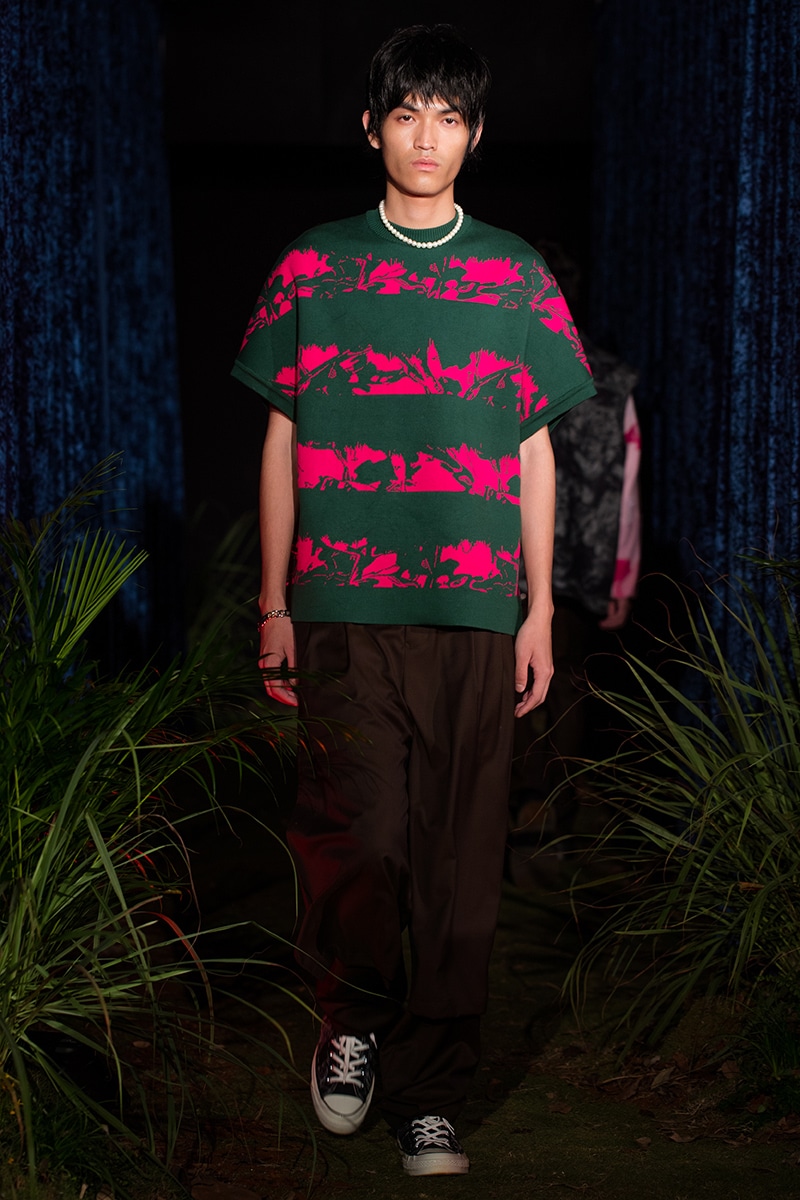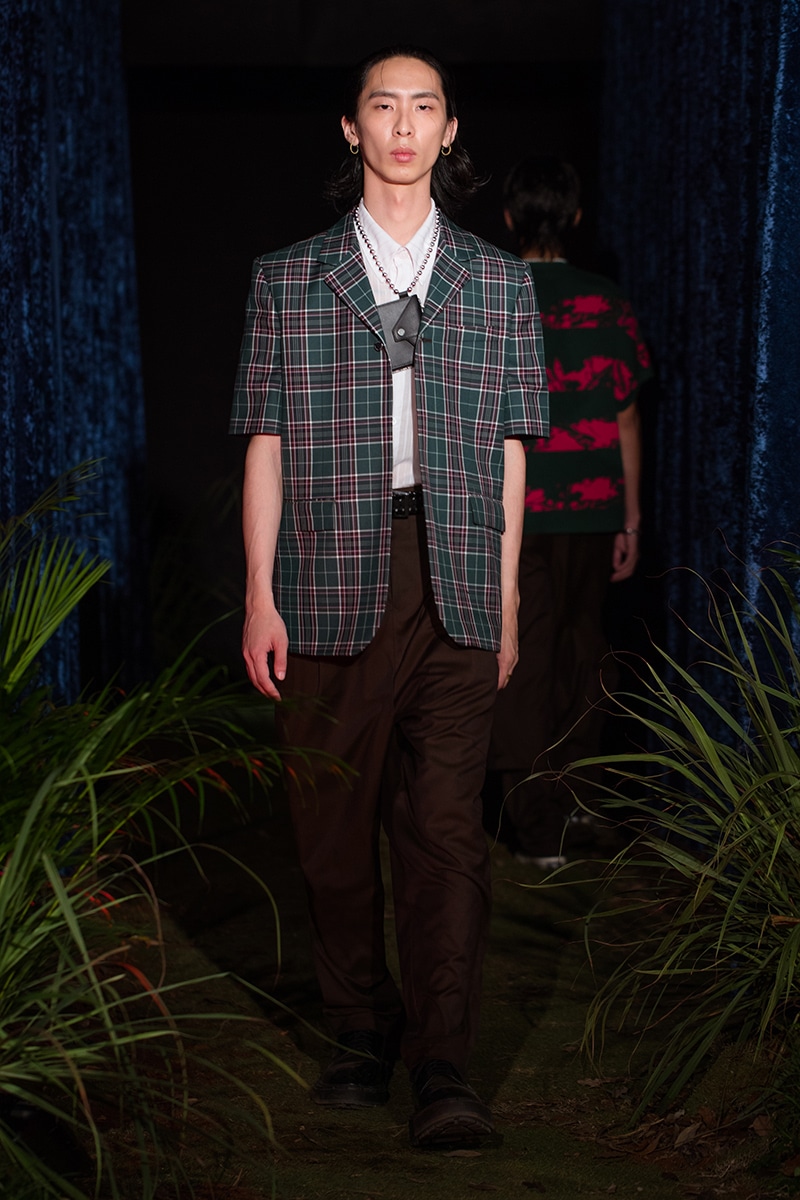 Taipei based brand NECESSITY SENSE presents its latest collection titled "Act of desire", reflecting on Asian culture of the past 60s, 80s up until 2000s and revisits key moments, while ringing in a new style era for Spring Summer 2020.
The sun sets in Taipei, as we step into a dreamy retro psychedelic club scene. A secret garden unfolds before us, surrounded by velvet blue curtains, whilst laser lights pierce through waves of slowly drifting smoke. A nostalgic head bobbing beat strikes through our bodies, a wave of disco lights floods the space, and the show begins.
An act of desire, is the motive and the question behind Necessity Sense's SS20 collection. What do you desire in an endless pool of possibilities? What makes a difference when you've become numb, due to overexposure of endless information? Sometimes life just feels like an ongoing narrative of daily life addictions. For Necessity Sense, what matters is to slow down, is to appreciate, is to look back.
Custom adorned shirts and denim patterns are paired with Necessity Sense's pop color silks and deconstructed knits. Graphics referencing fading flowers and psychedelic artworks are incorporated into our signature relaxed tailored look.
Discover more at necessity-sense.com
Credits
Creative Director: Steve Hsieh
Designer: Steve Hsieh, Ritz Chye and James Zhen
Film Direction & Camera: Alien Wang, Hank Wang & David Witton-Davies
Stylist: Michael Hsieh