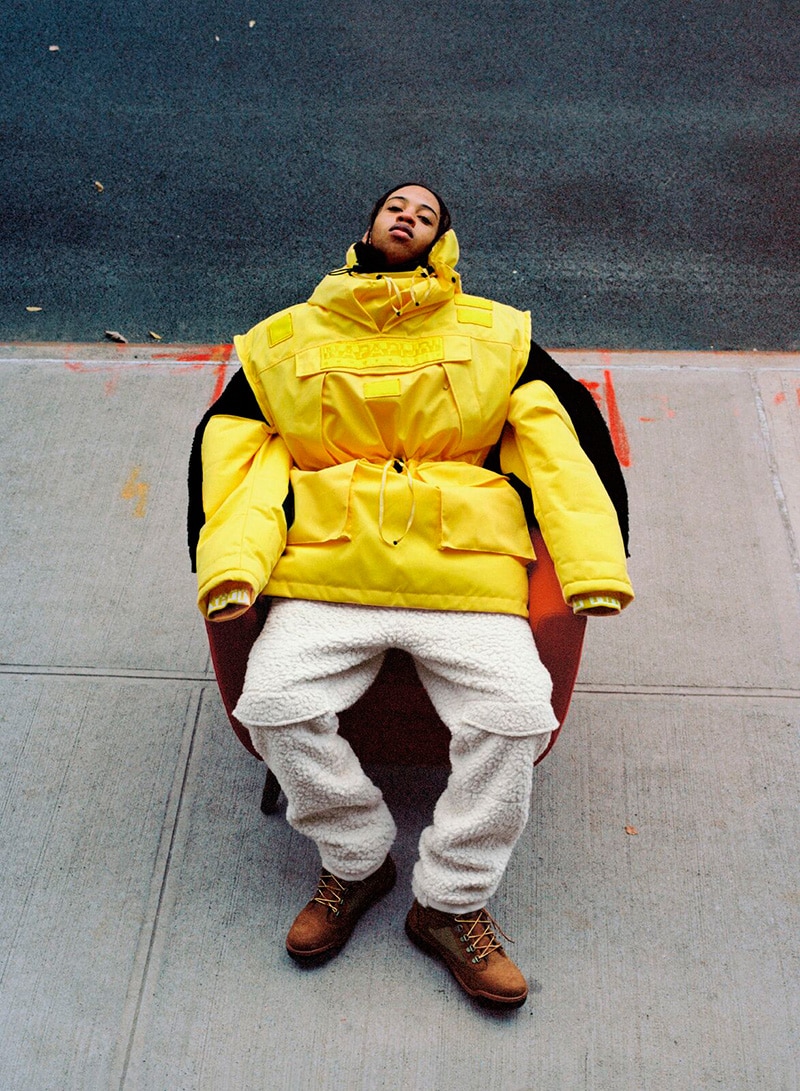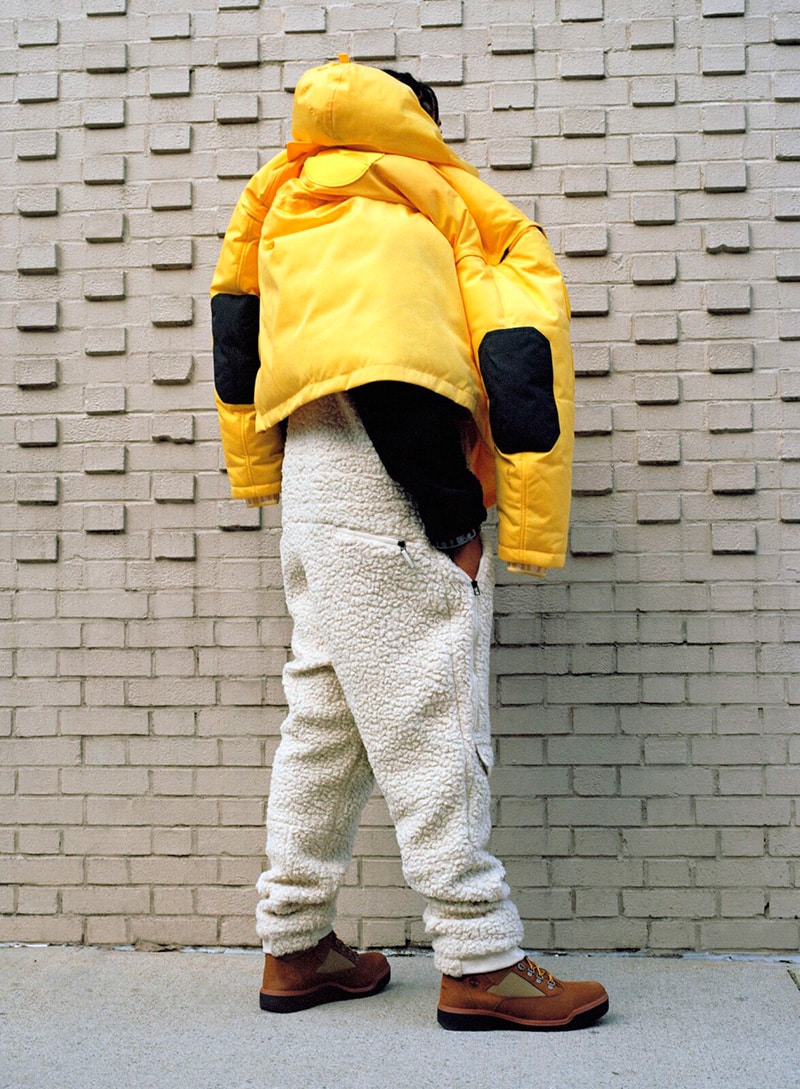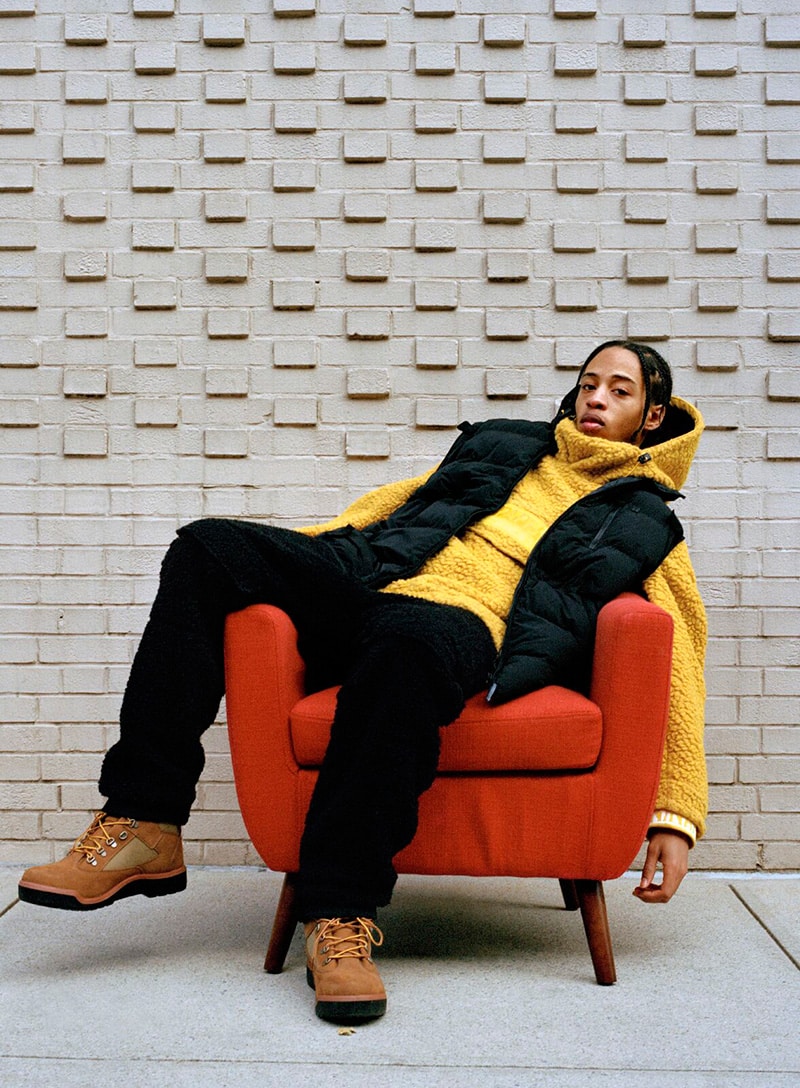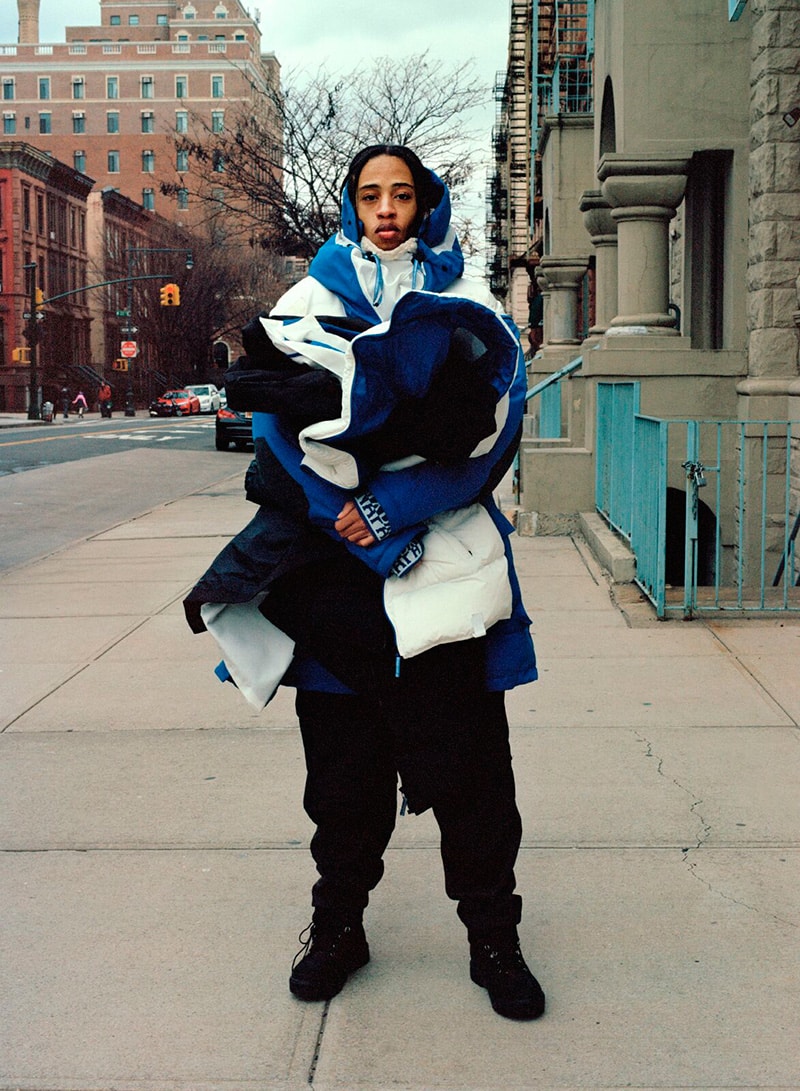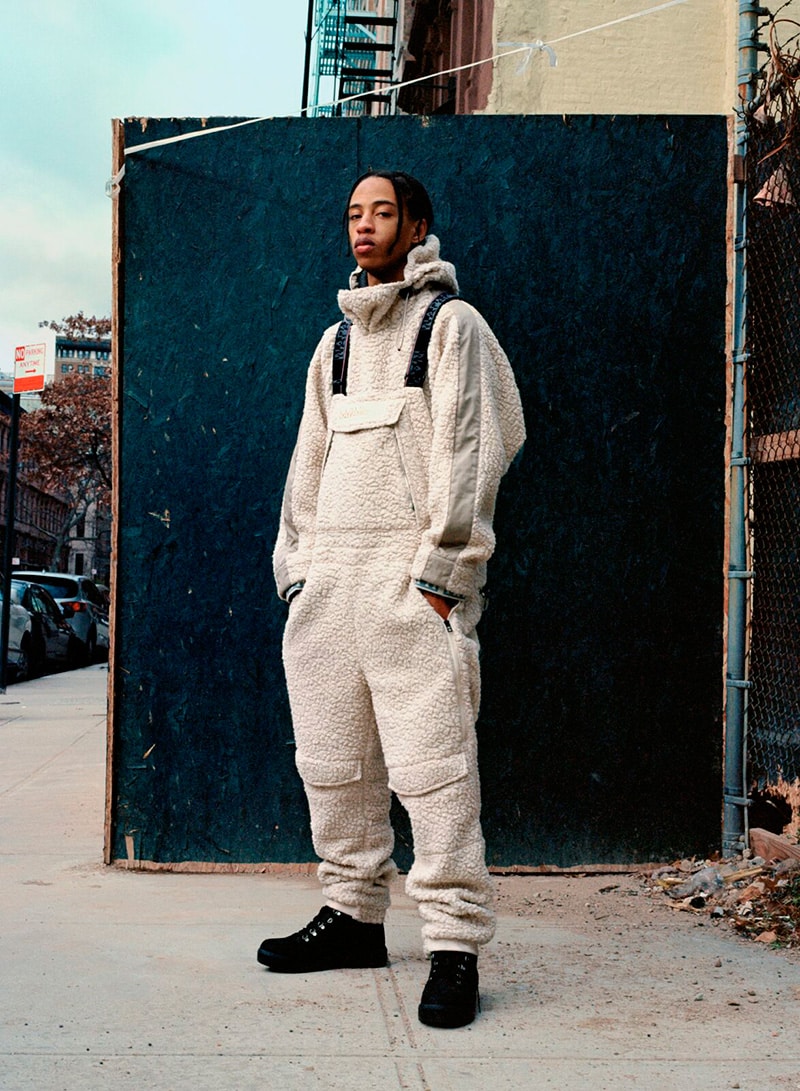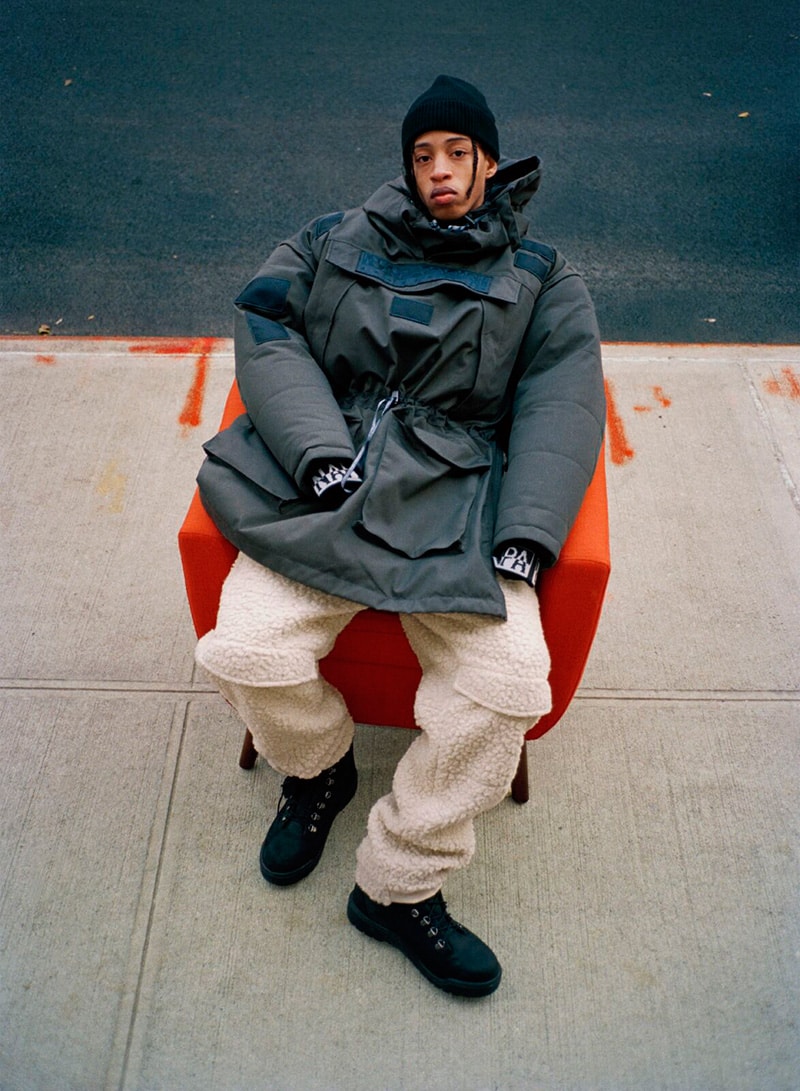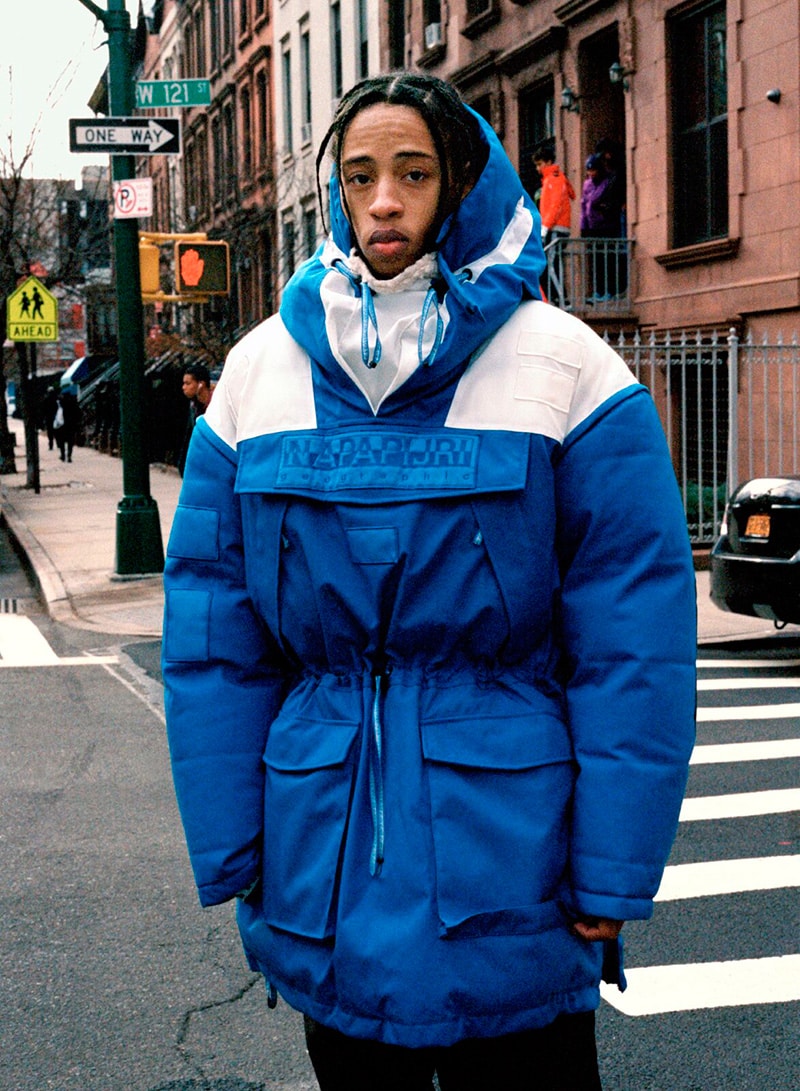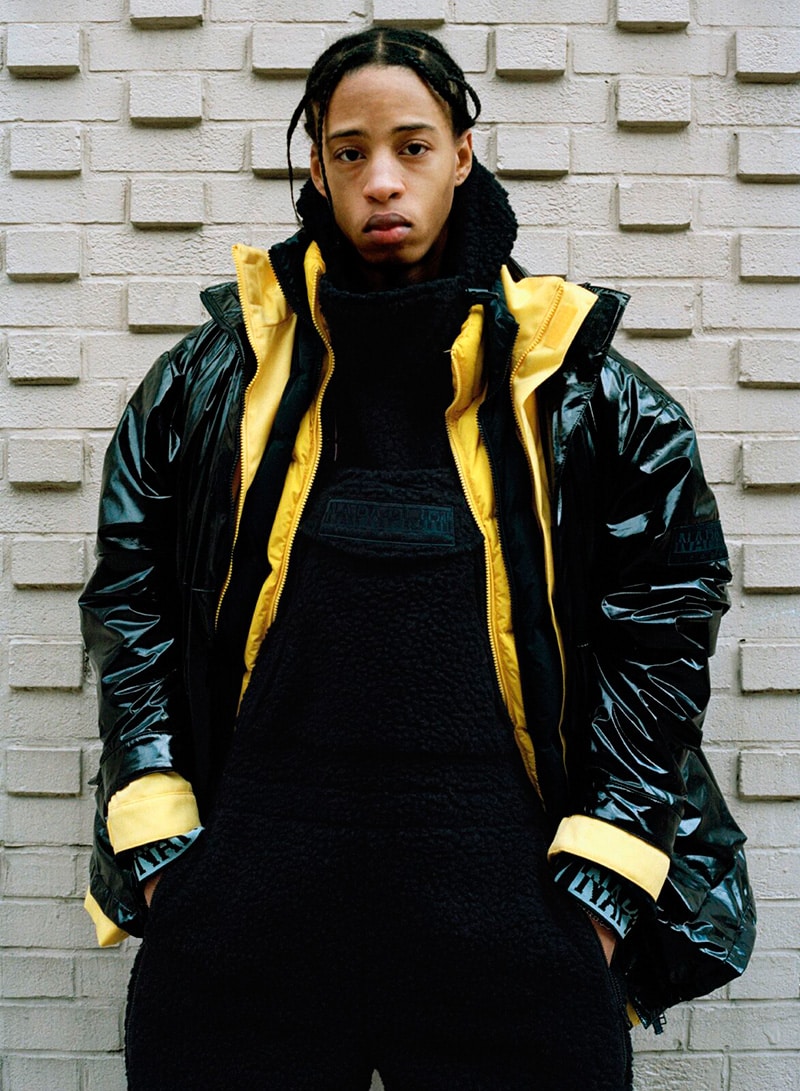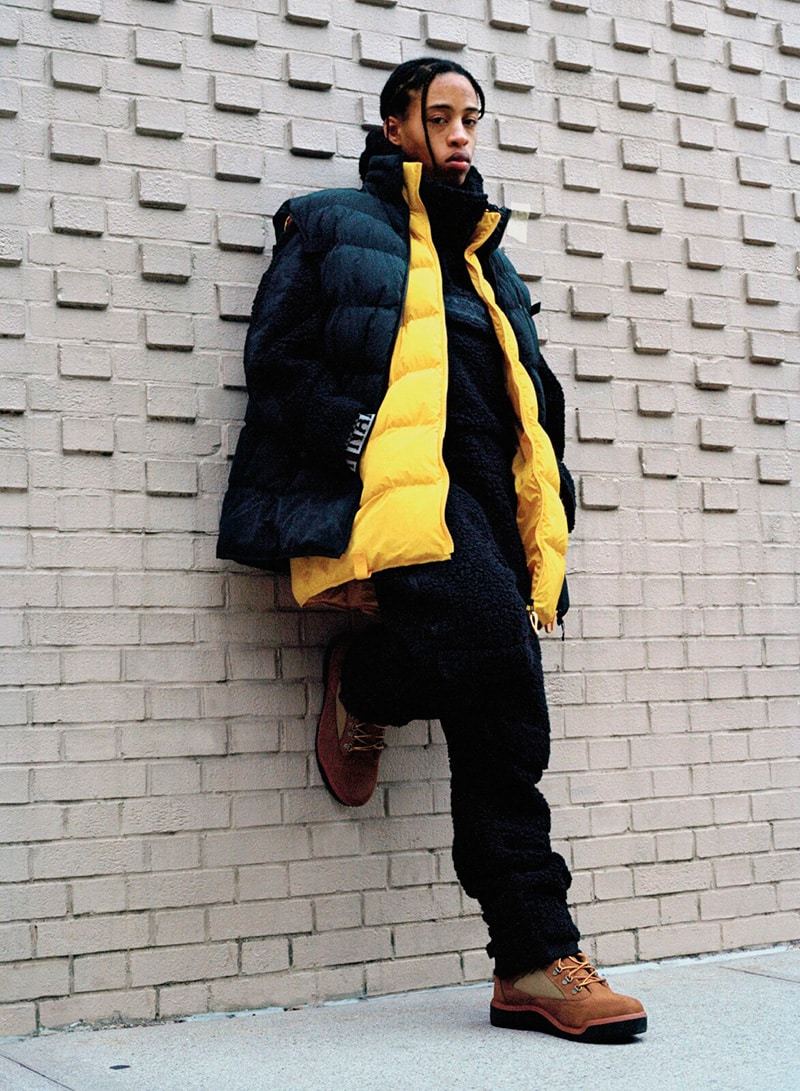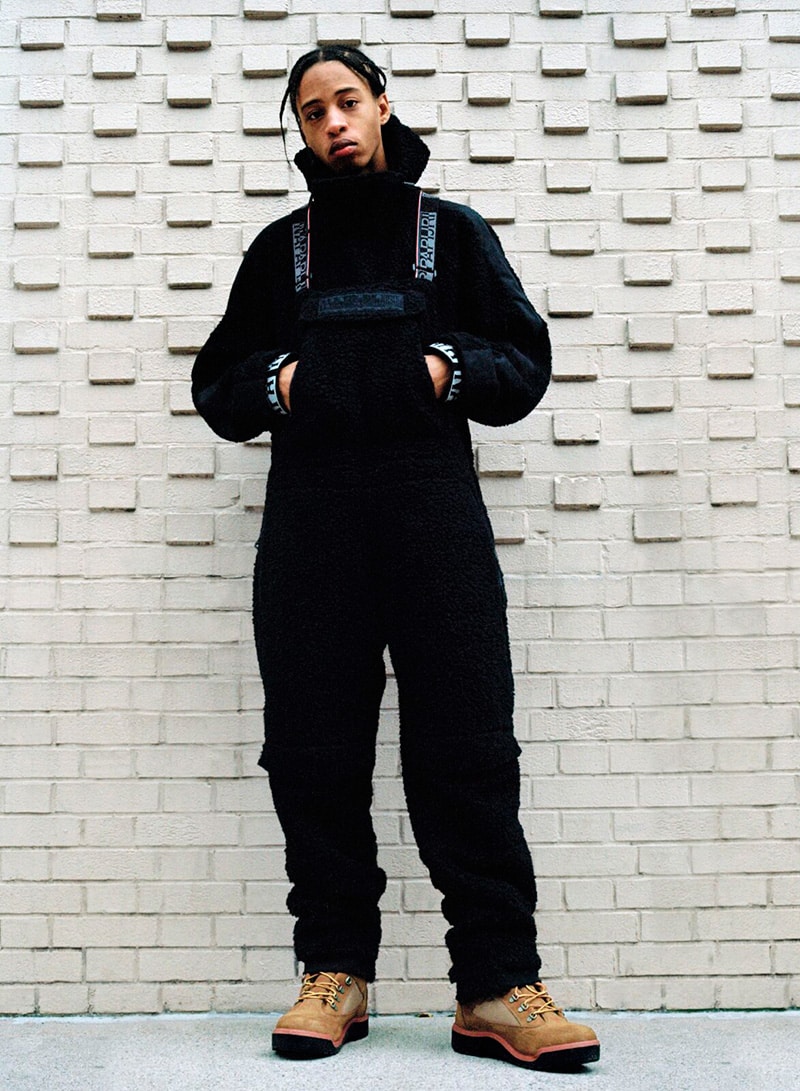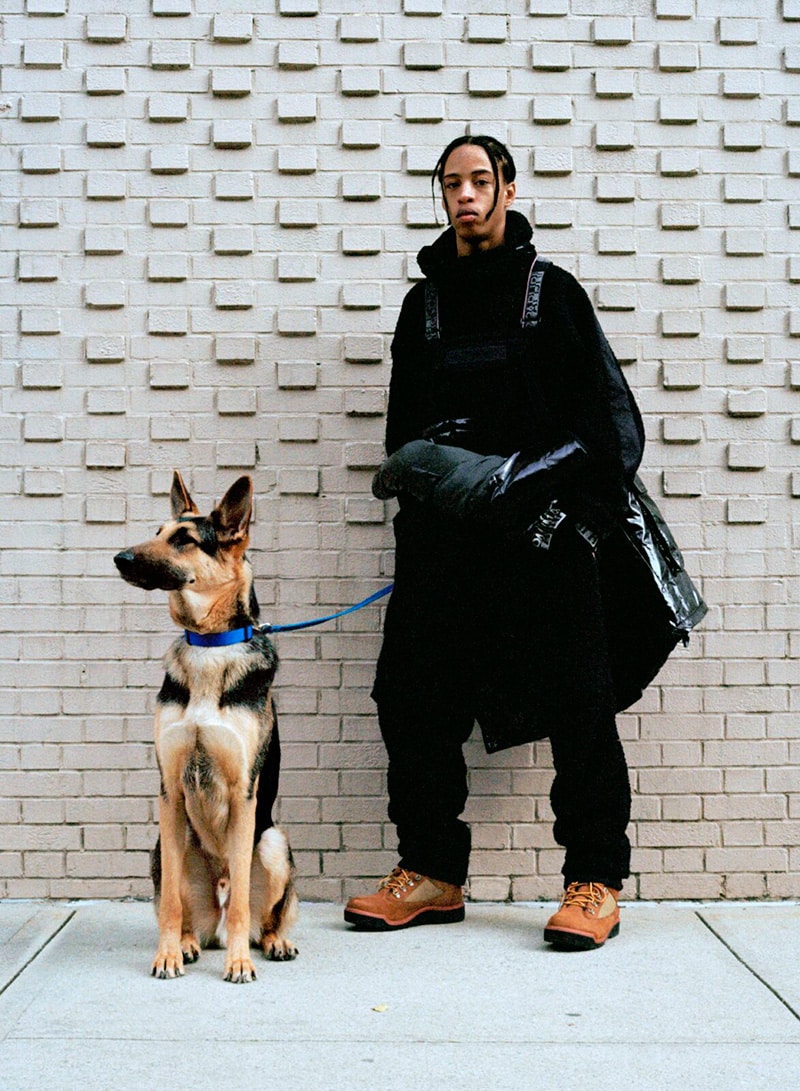 For Fall/Winter 2017, Napapijri partnered with London menswear designer Martine Rose to create an exclusive collection that takes inspiration from the 90's fusion of high-end fashion and streetwear, a period with a heavy focus on outerwear in which urban youth took high-end fashion from the catwalk and made it their own. Napapijri's extensive archive and outerwear expertise allowed Martine Rose to choose individual iconic pieces that inspired her and merged them with the bold block colours from her research.
The collection was largely inspired by the iconic Skidoo anorak, created for an expedition to the North Pole. The Skidoo is at the core of the "Napa by Martine Rose" collection, a working outerwear piece chosen for its striking uniqueness and heritage. The original Skidoo is a one-off creation: made in specialist fabric to protect against the elements, it is heavily quilted and embellished with sponsorship patches. From this, Martine decided to keep some of the original details but updated the garment by playing with proportion, branding and colour.
Another style chosen from the archive, Napapijri's iconic Rainforest jacket, is a waterproof piece designed for autumn and mild winter days. The original water-repellent outer shell and fleece were designed to complement an active lifestyle. Martine took this garment and flipped it on its head, preserving its practicality the garment was designed as a zip up jacket, rather than an over the head windbreaker. Experimenting with new fabrics and adjusting the proportions of the jacket amplifies the Martine Rose design aesthetic.
The collection includes a piece made of the brand's heritage Curly Fleece fabric. Martine interpreted the Curly Fleece into a contemporary hoody whilst simultaneously retaining the original fabric.
"The most inspirational part was featuring heritage pieces such as the Skidoo and working with the original fabrics. It was a pleasure to be given the opportunity to incorporate, modify and update iconic pieces. I strived to keep Napapijri's recognisable DNA in the collection". – Martine Rose