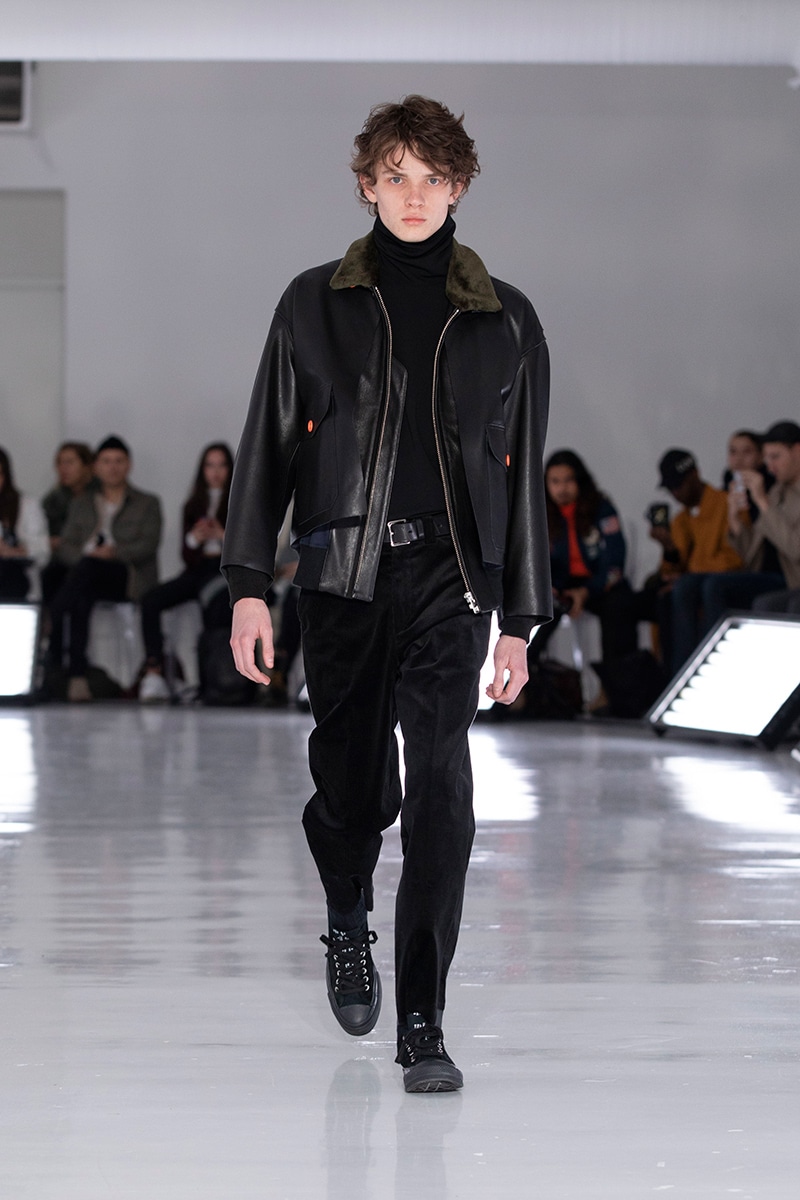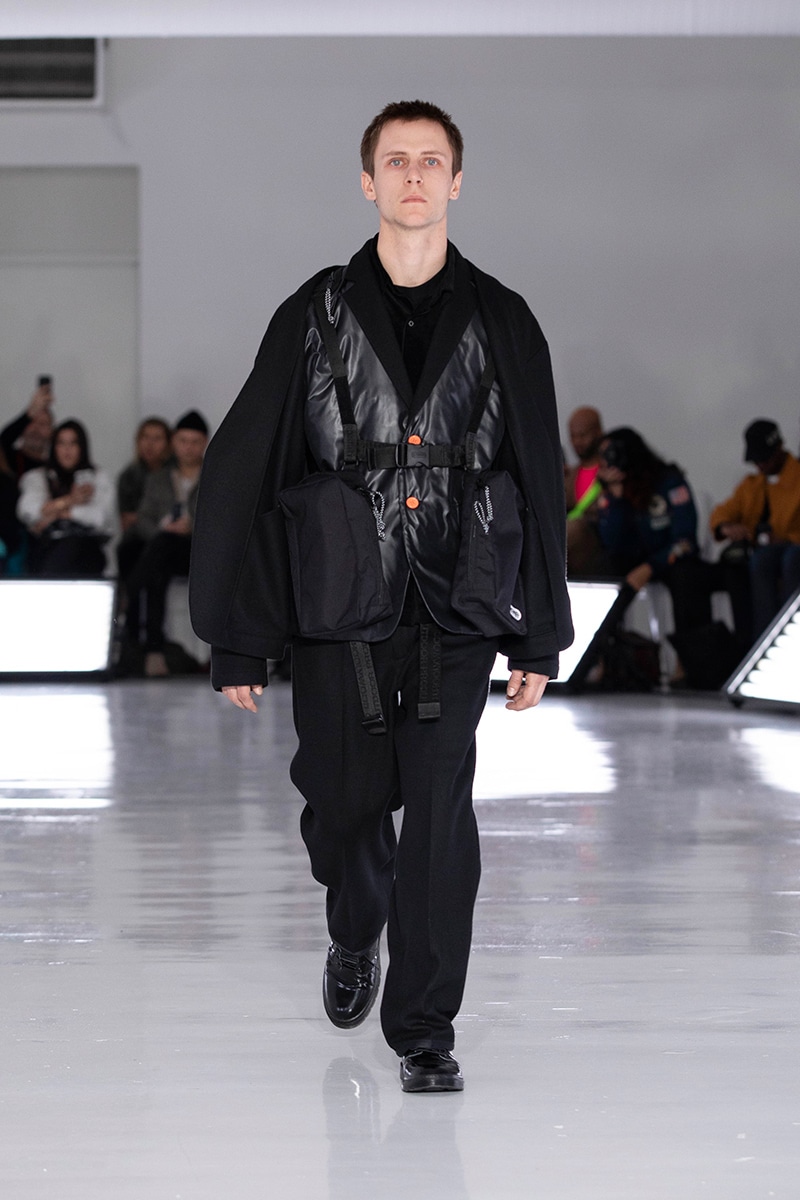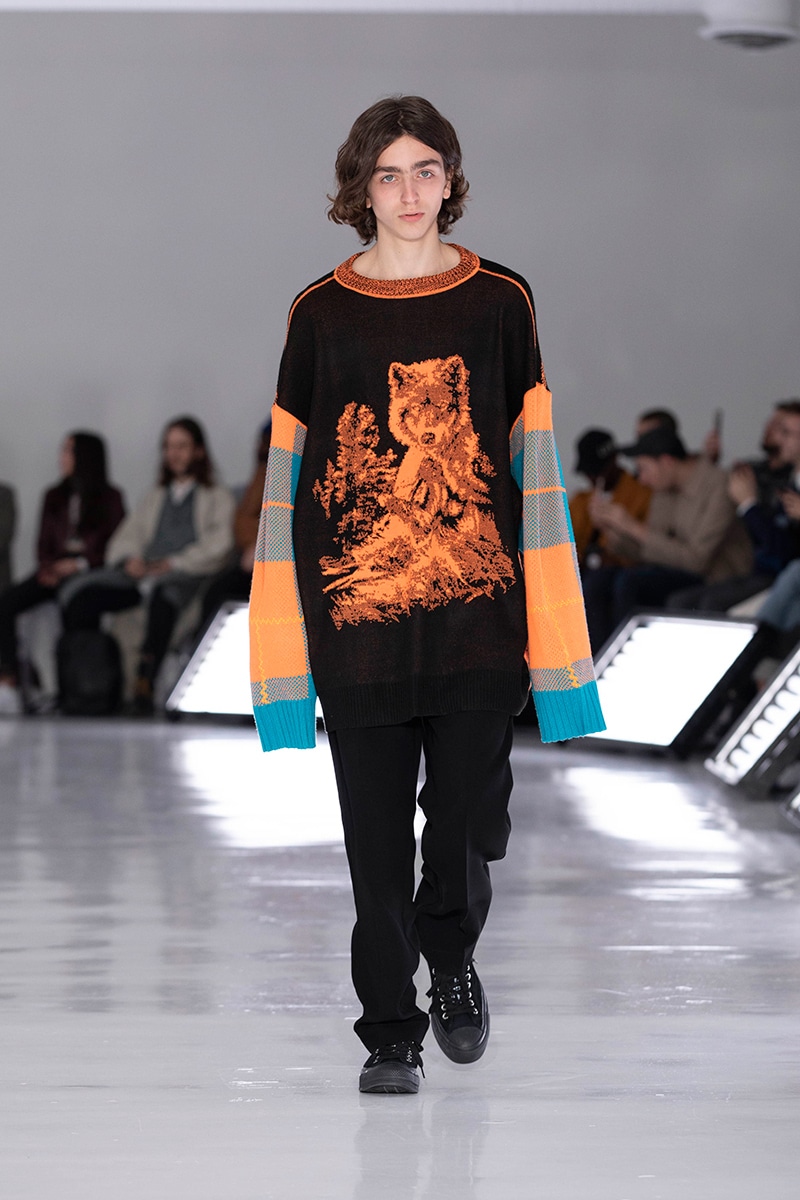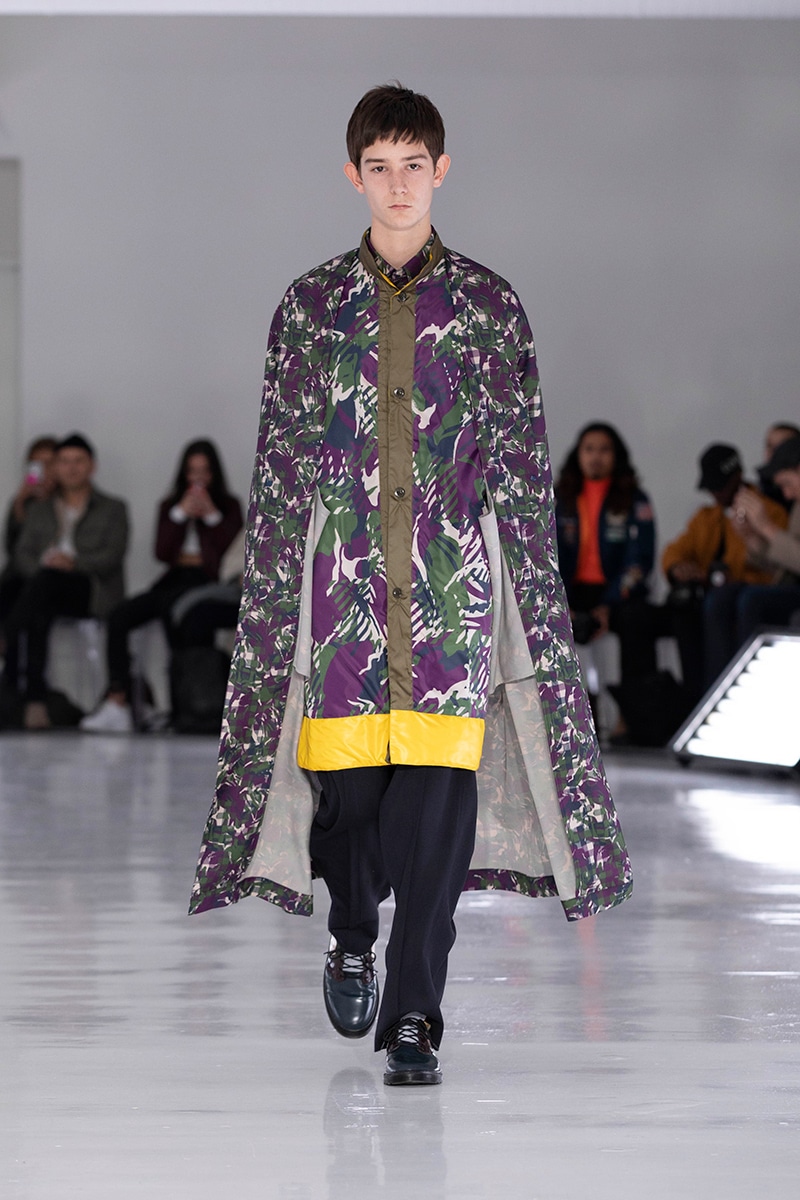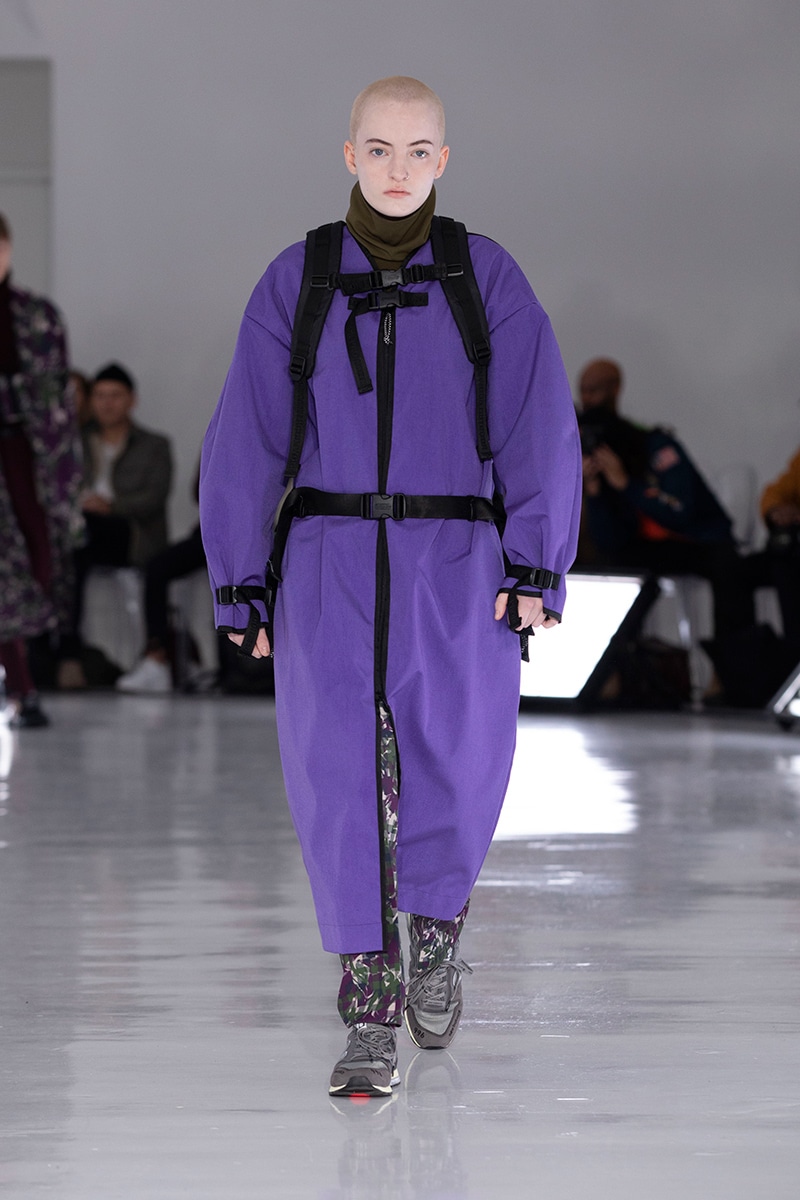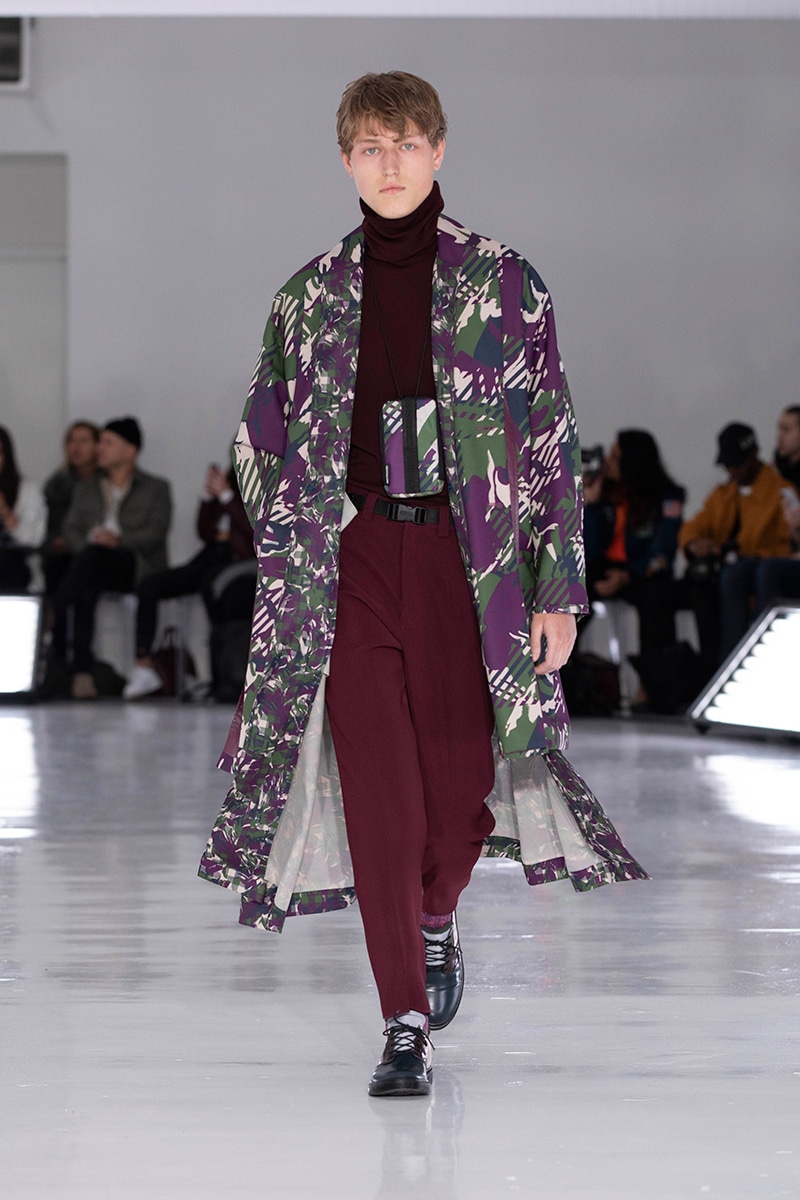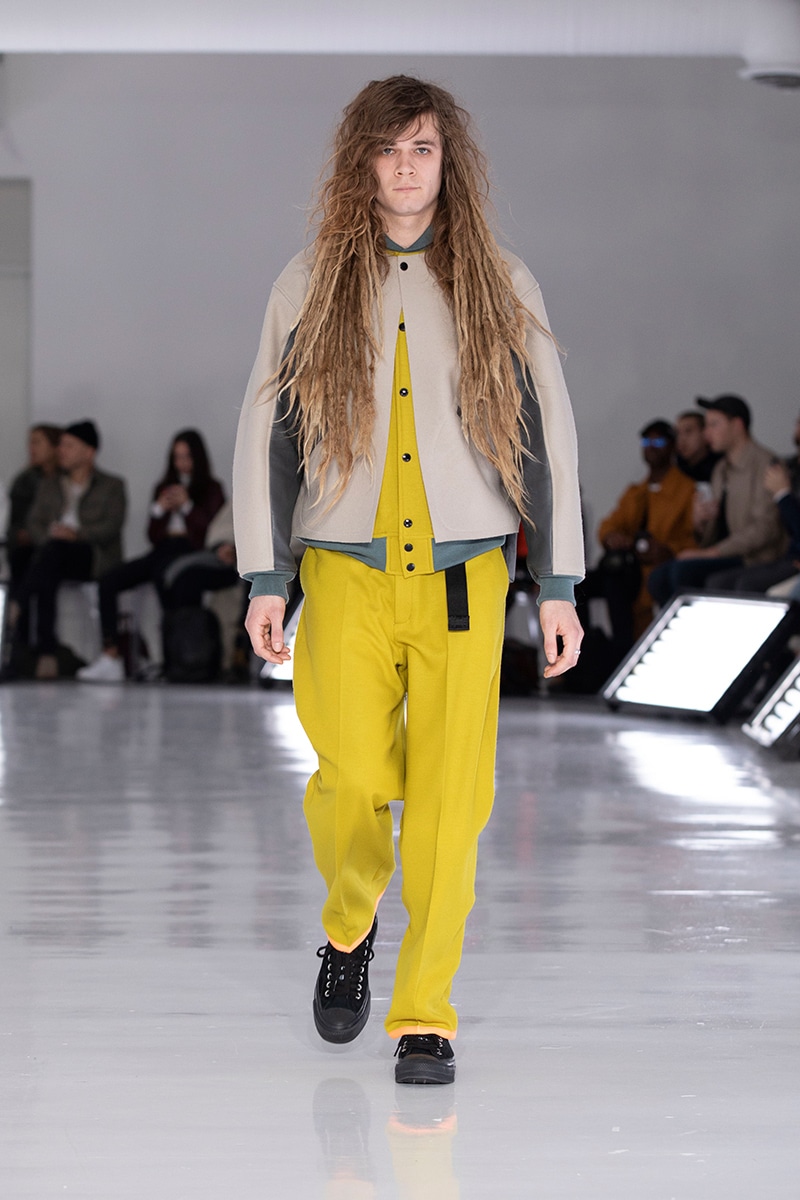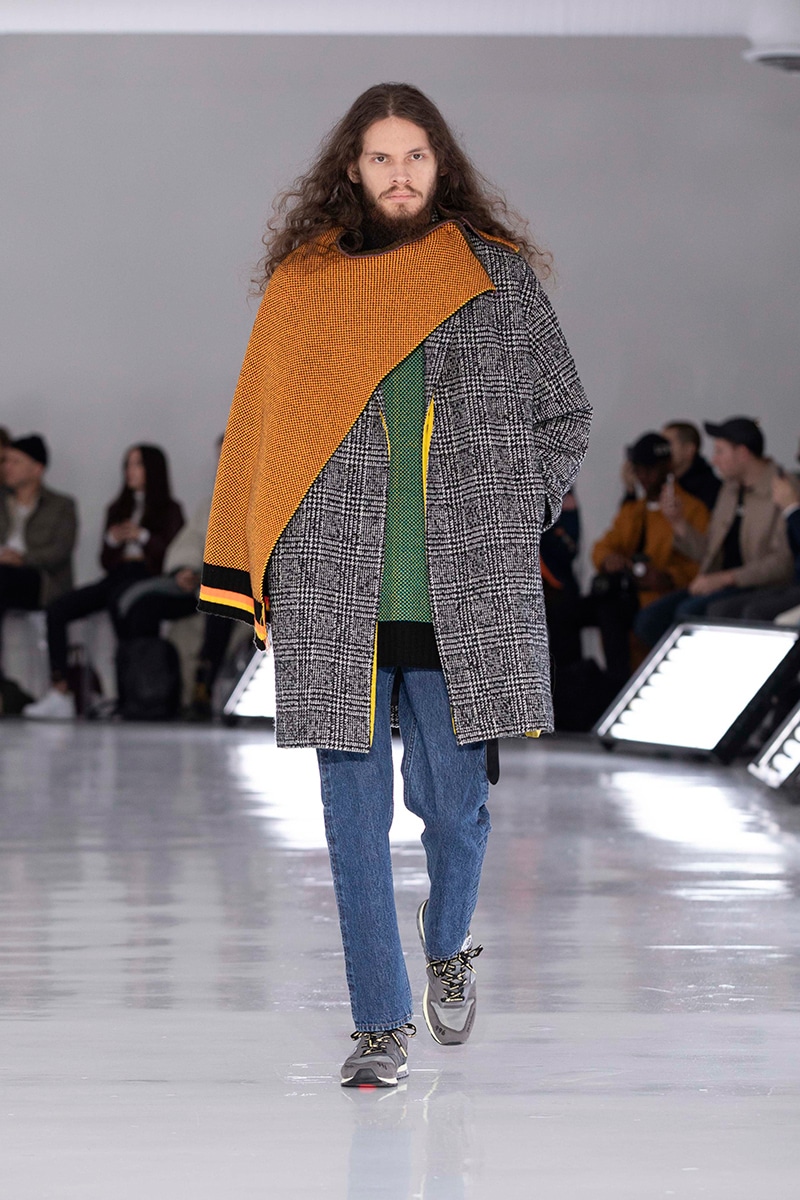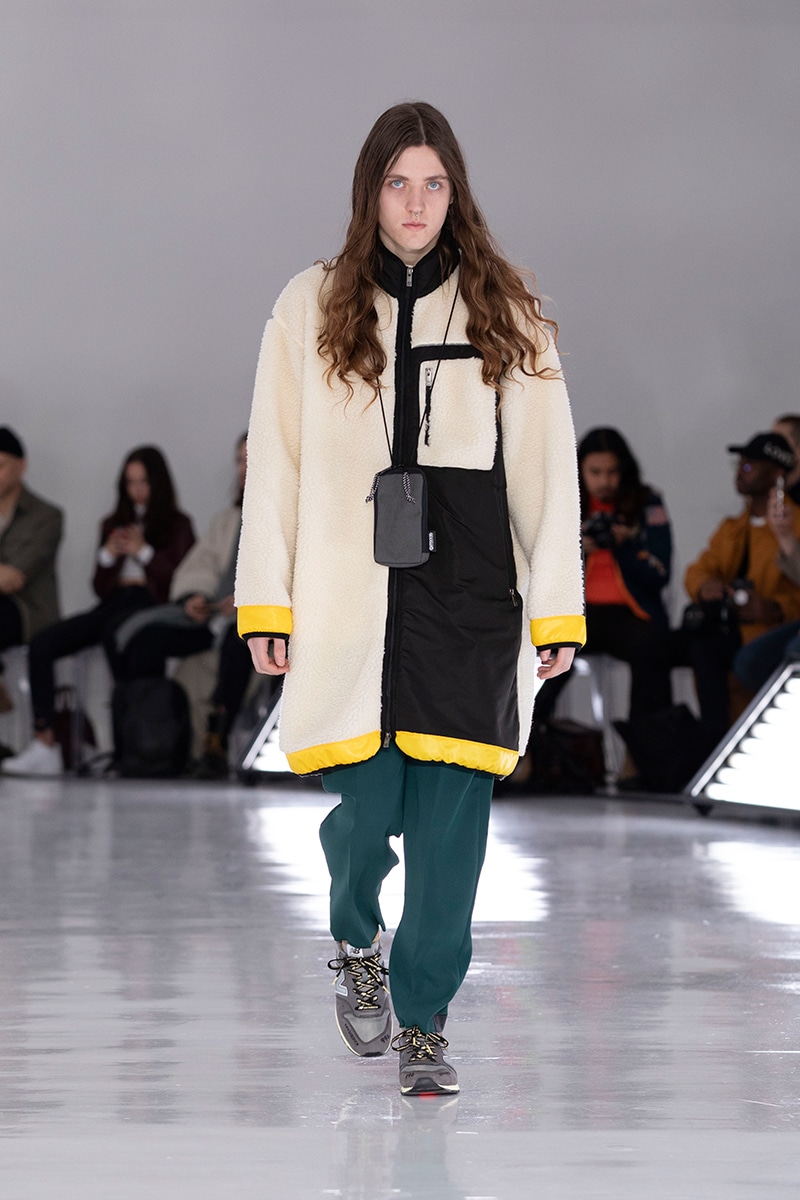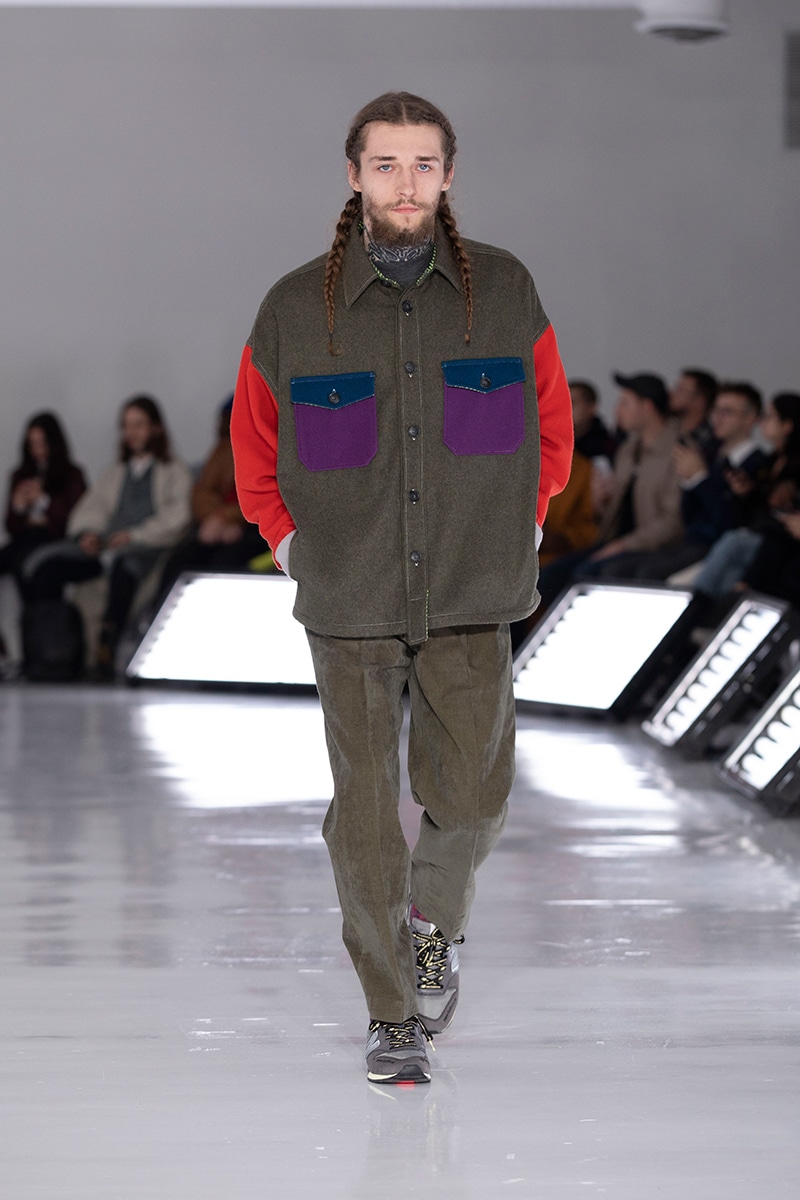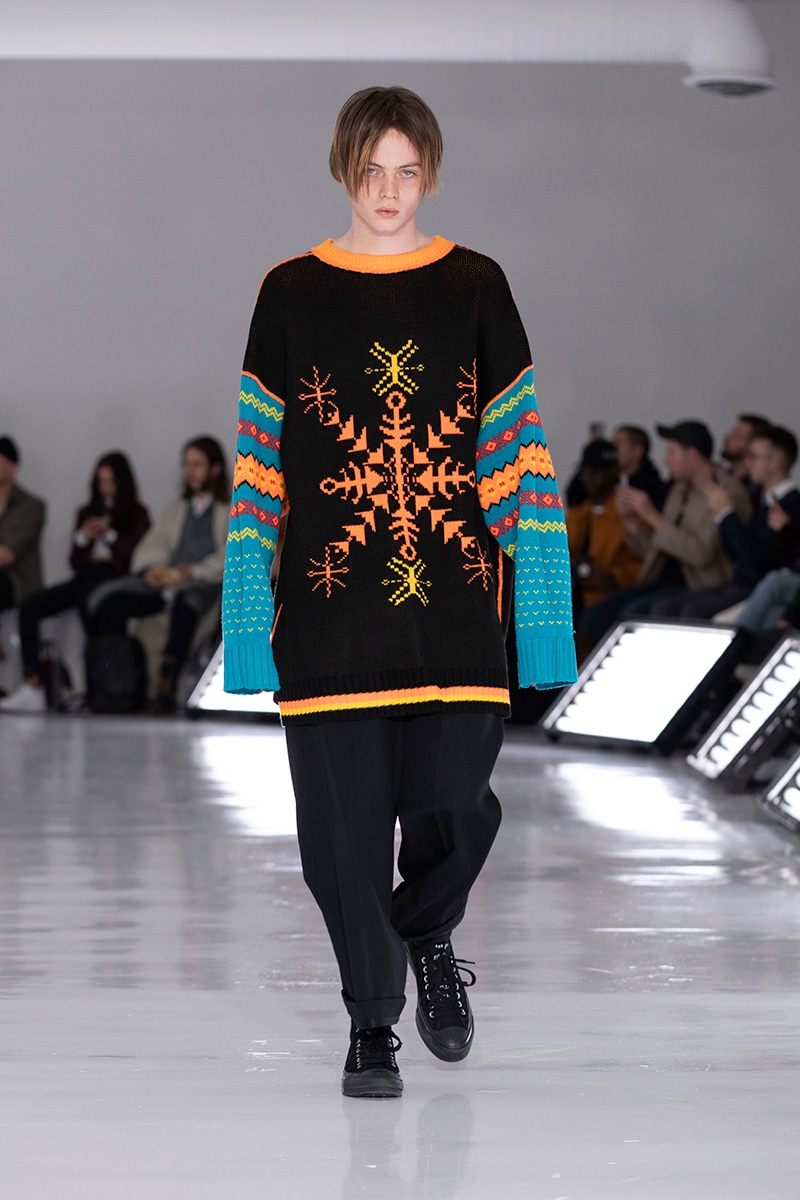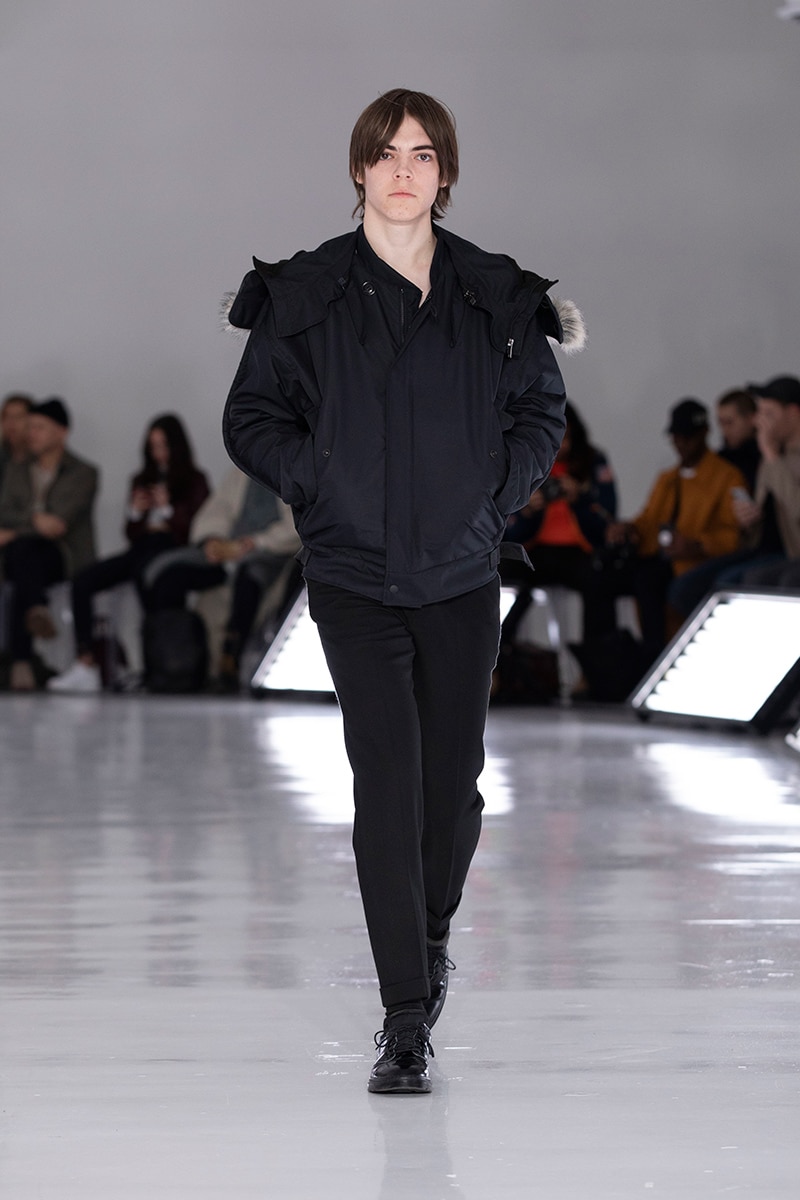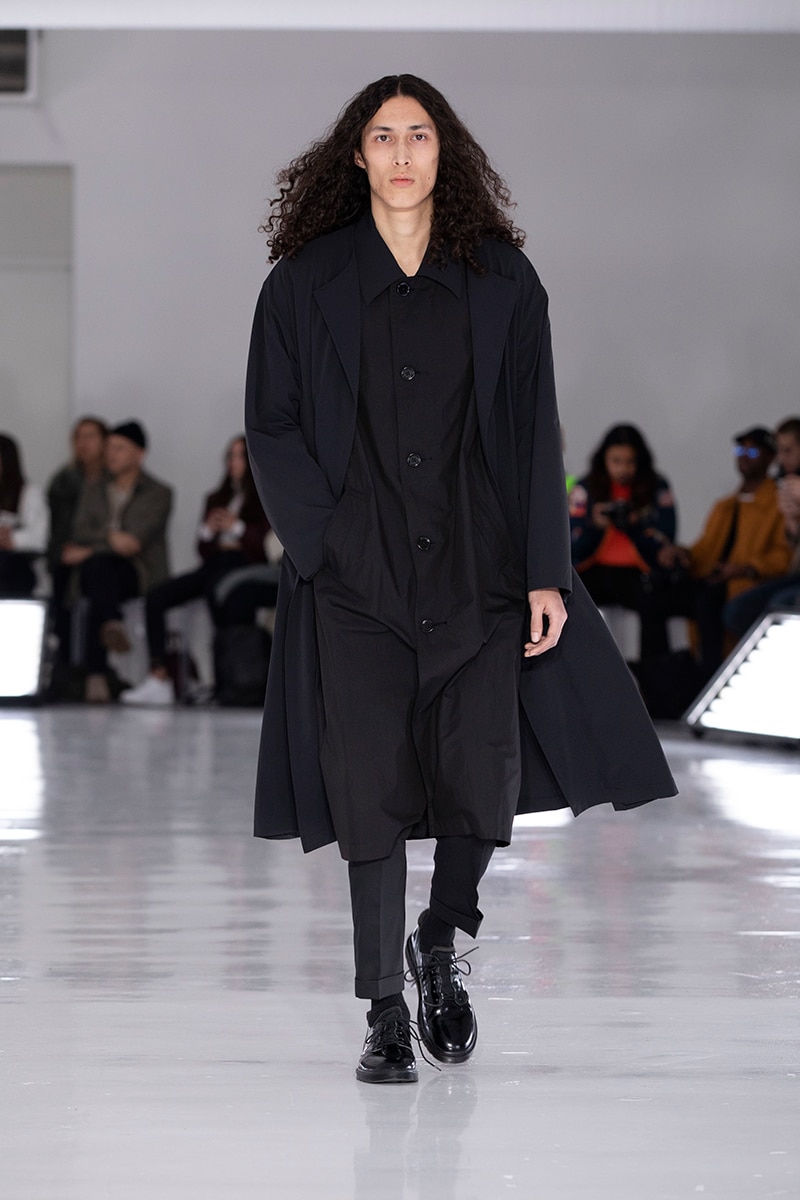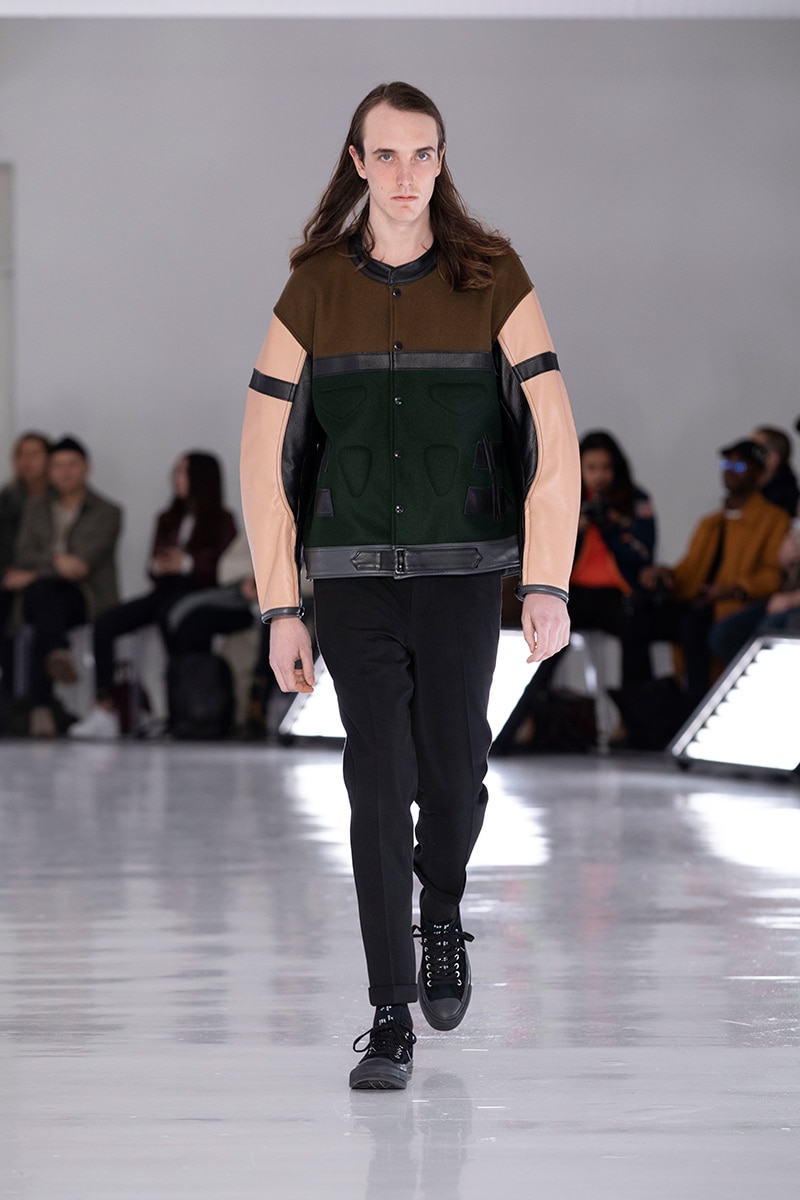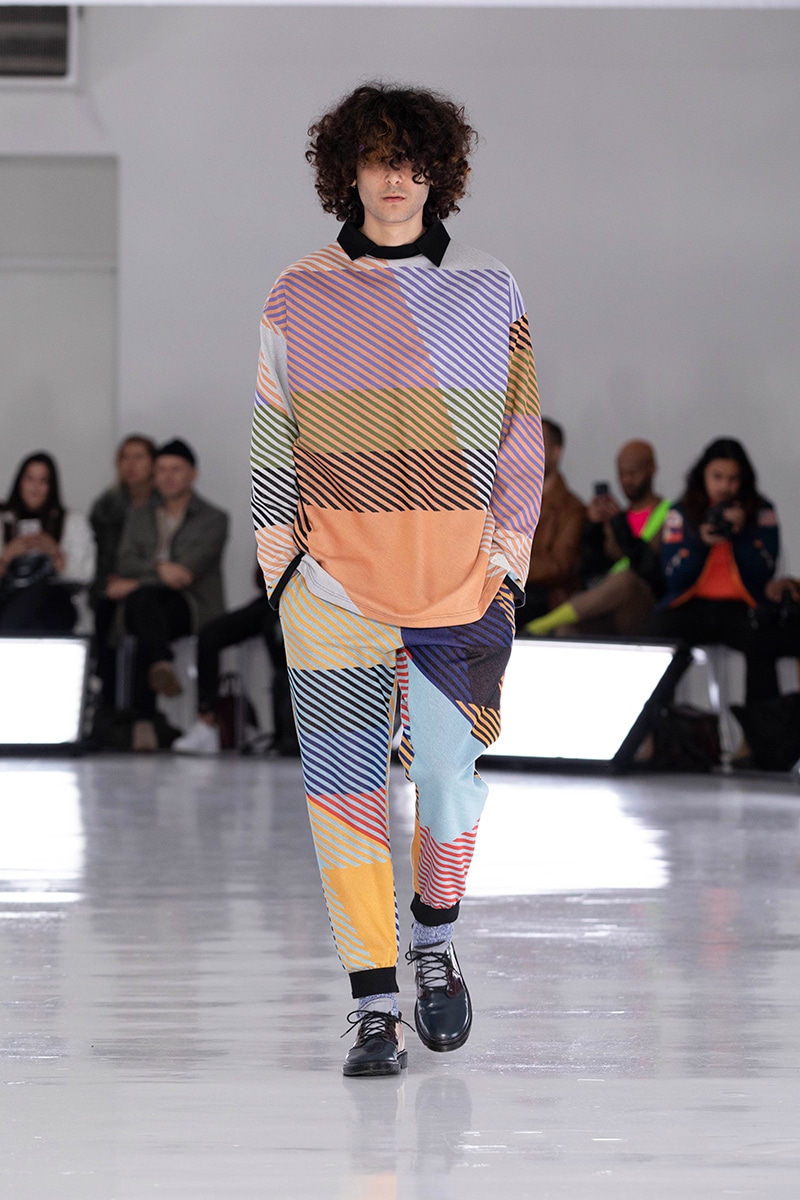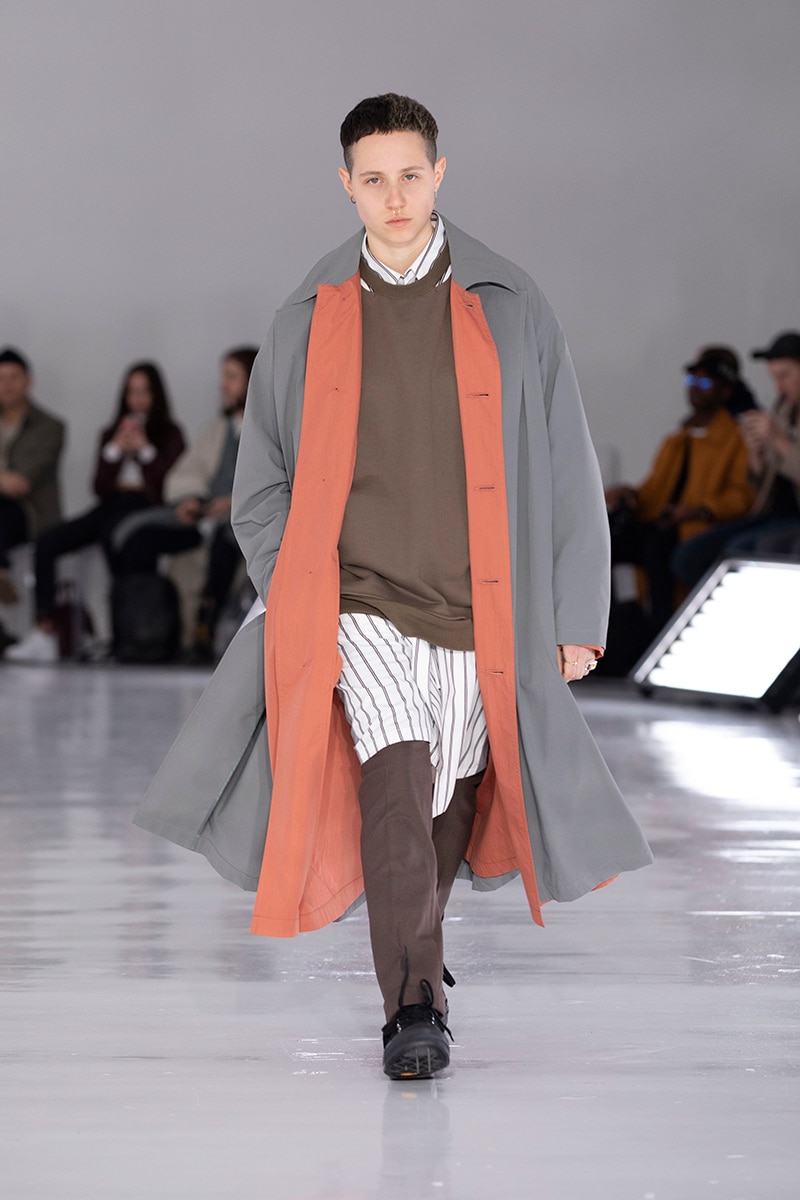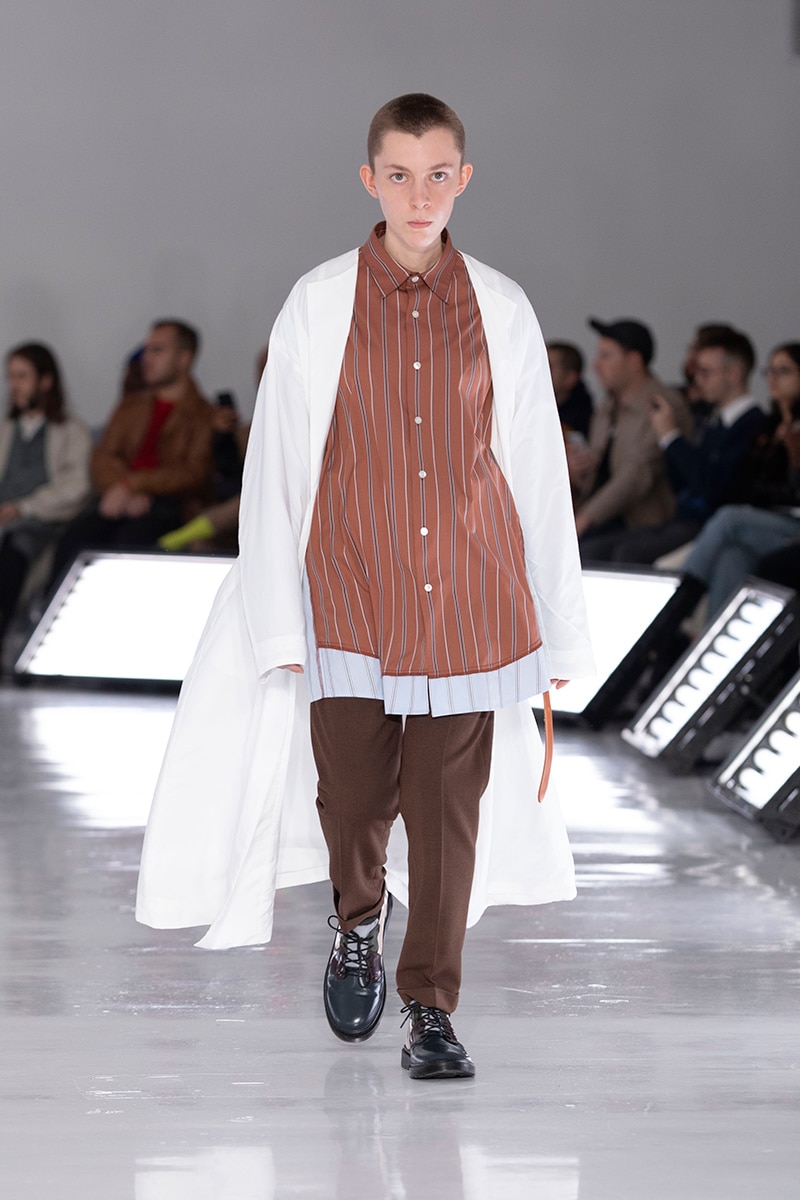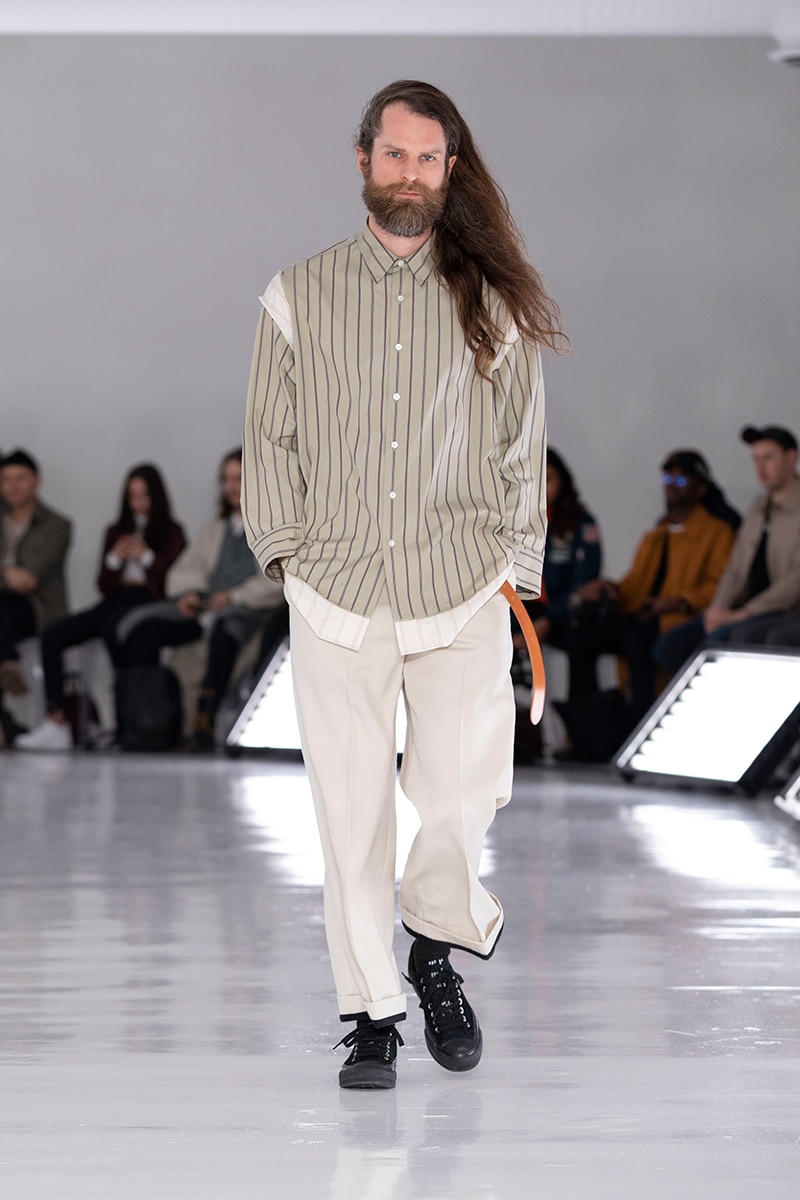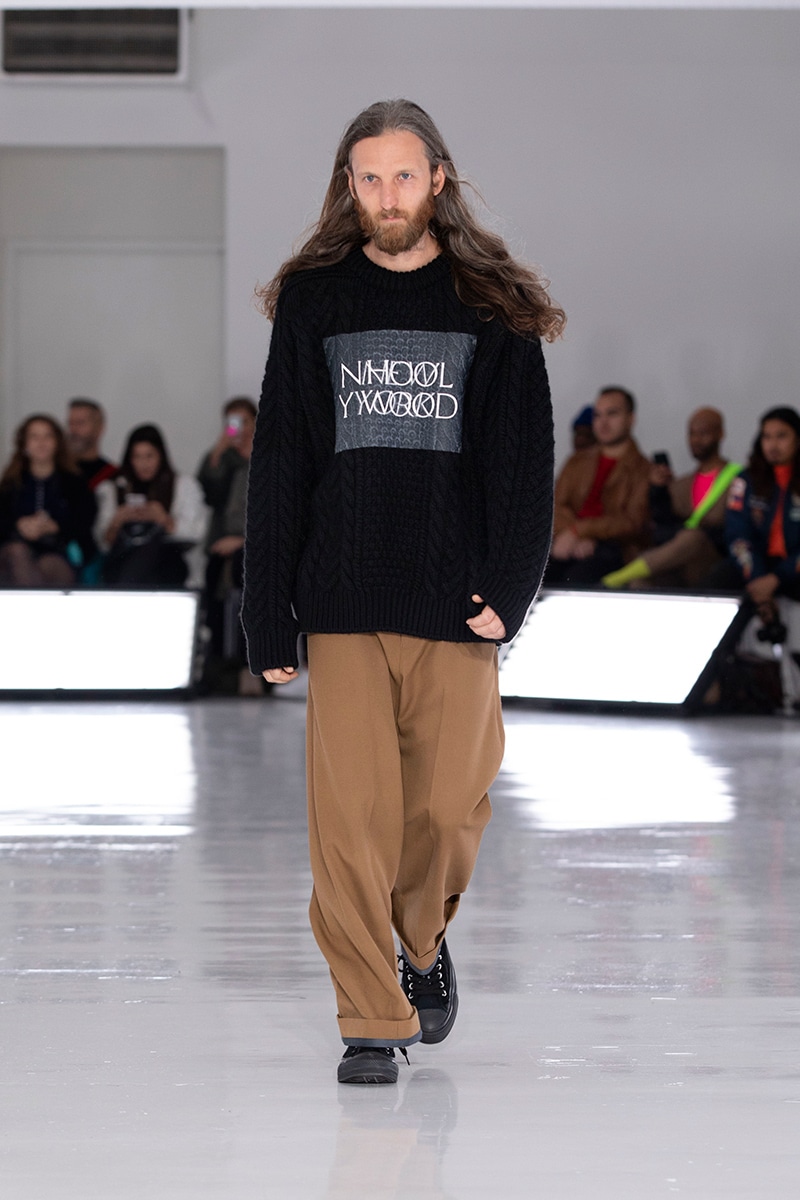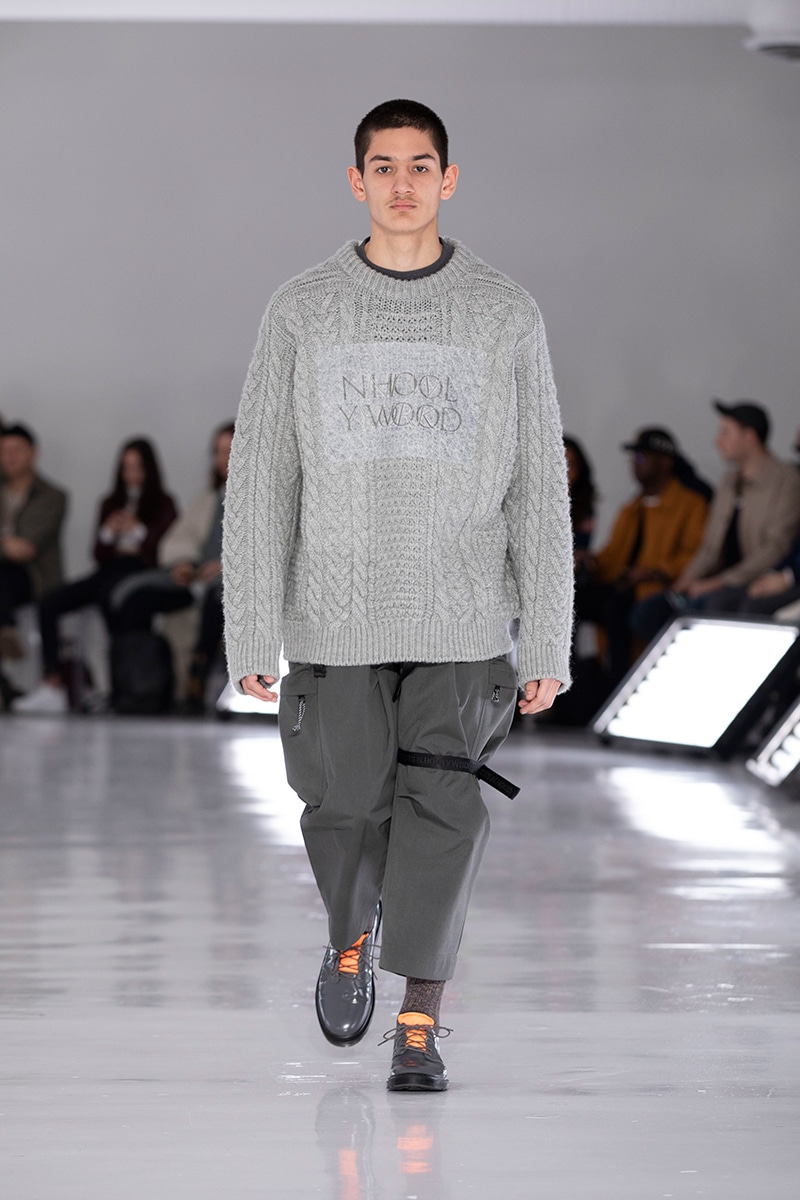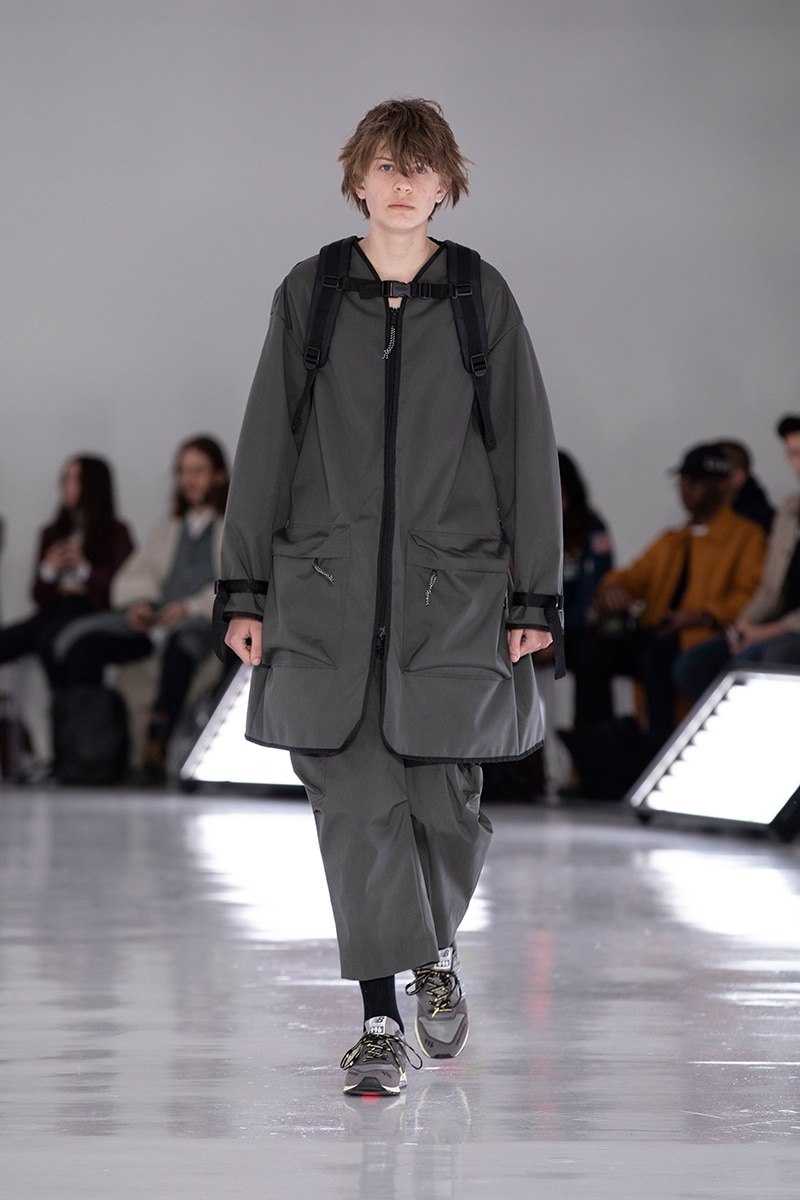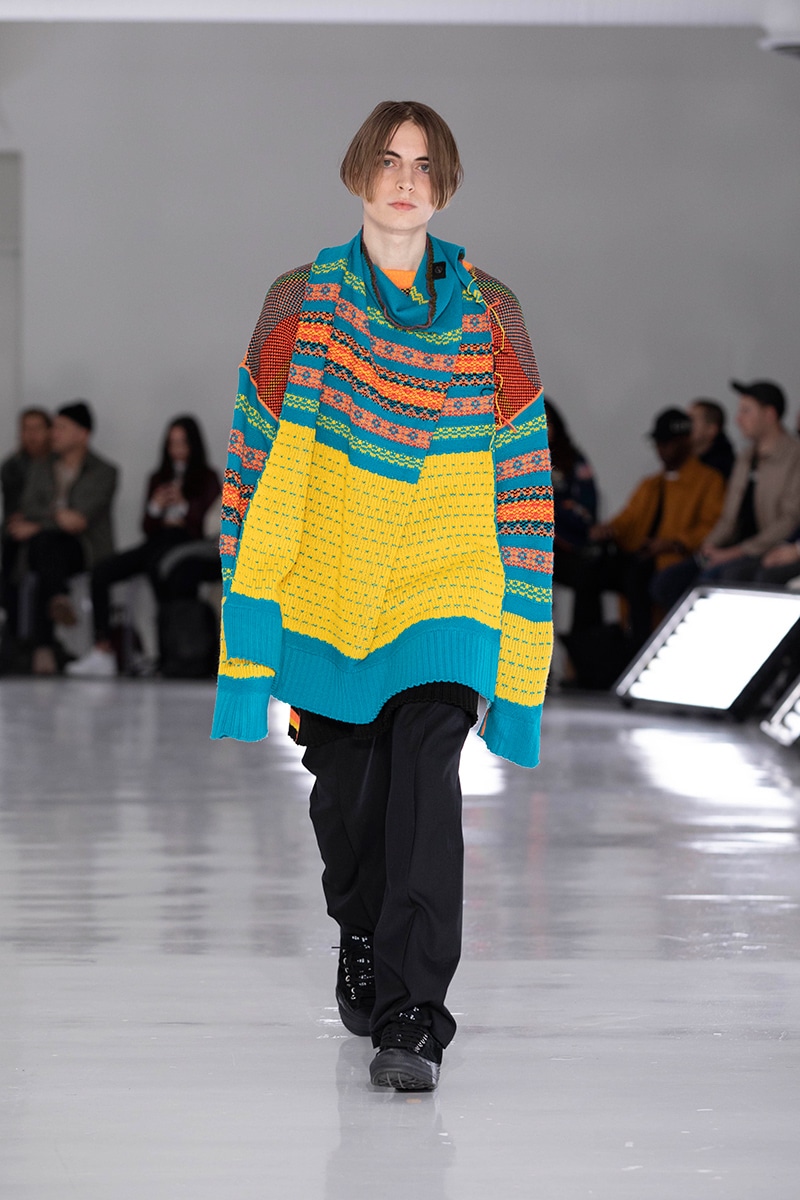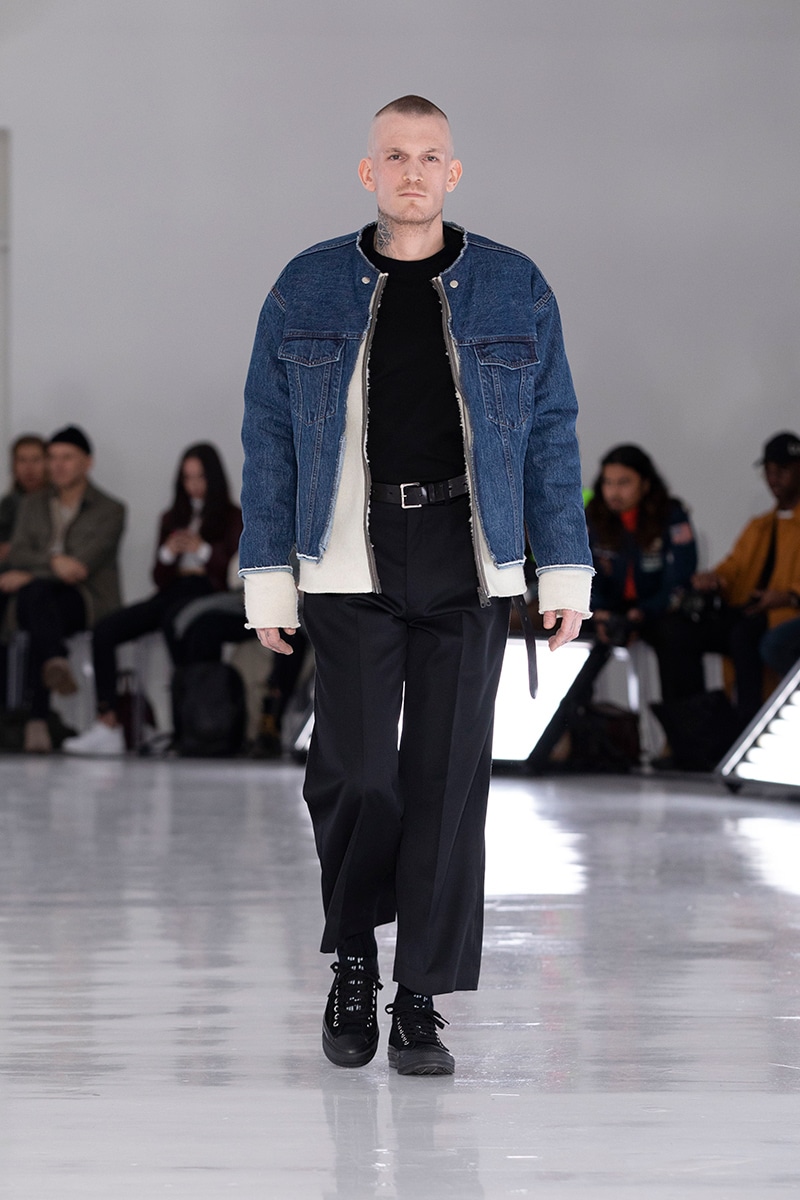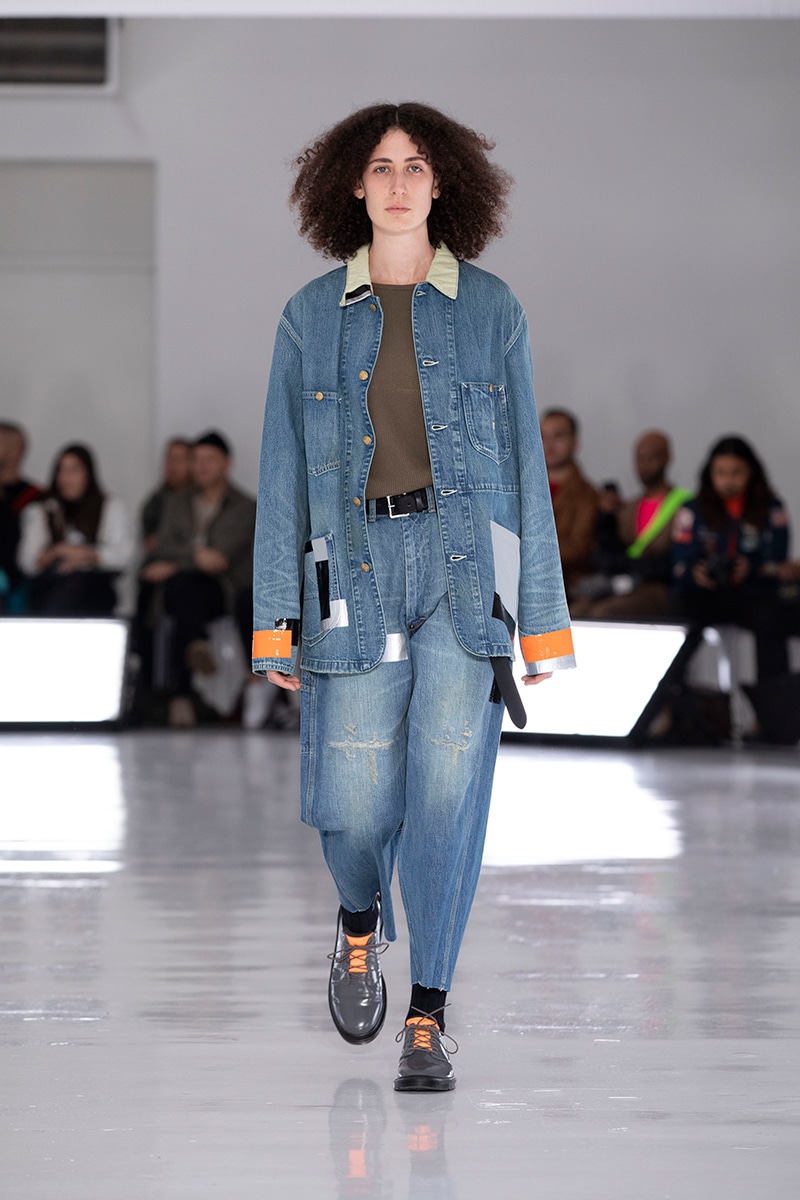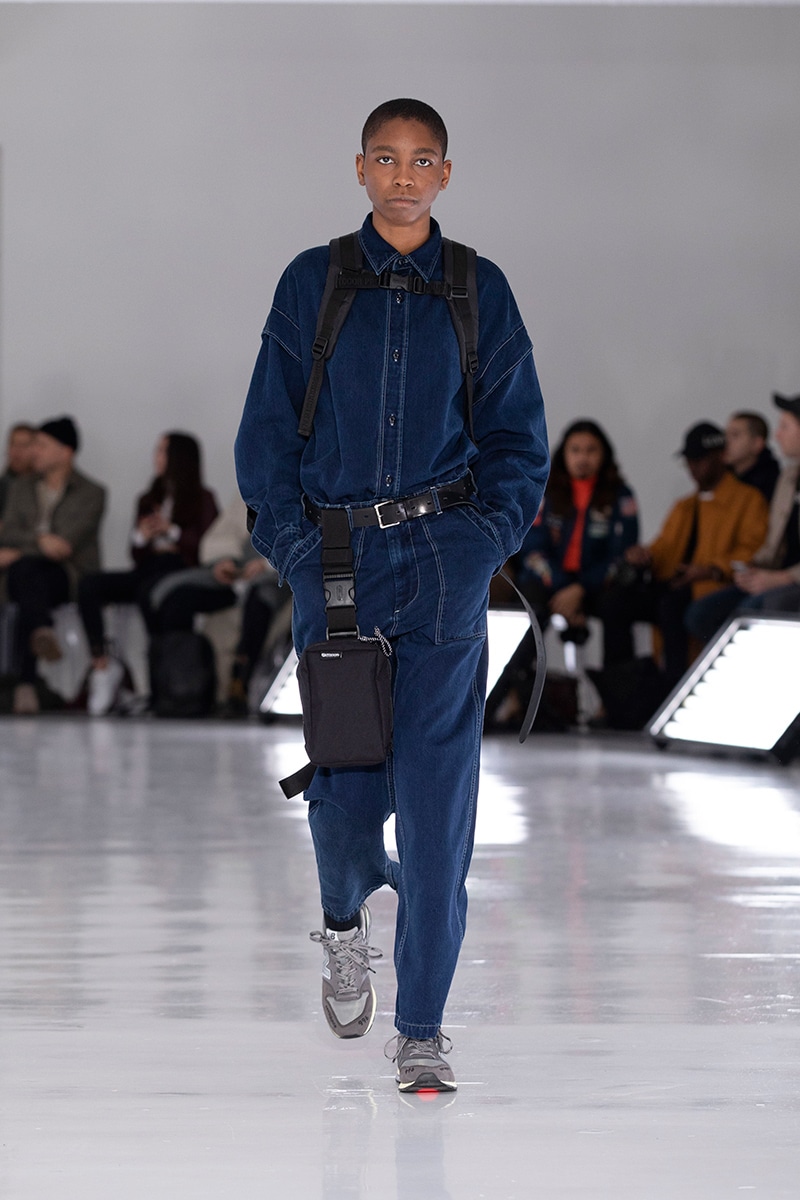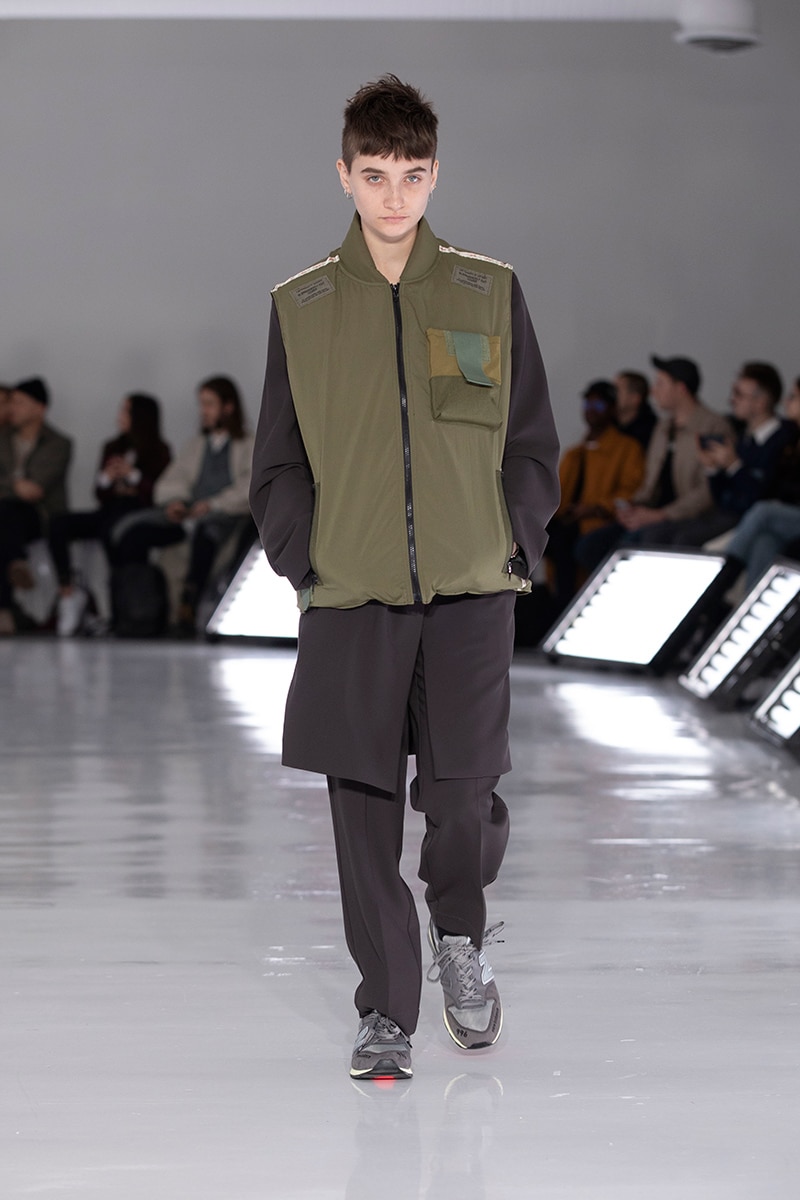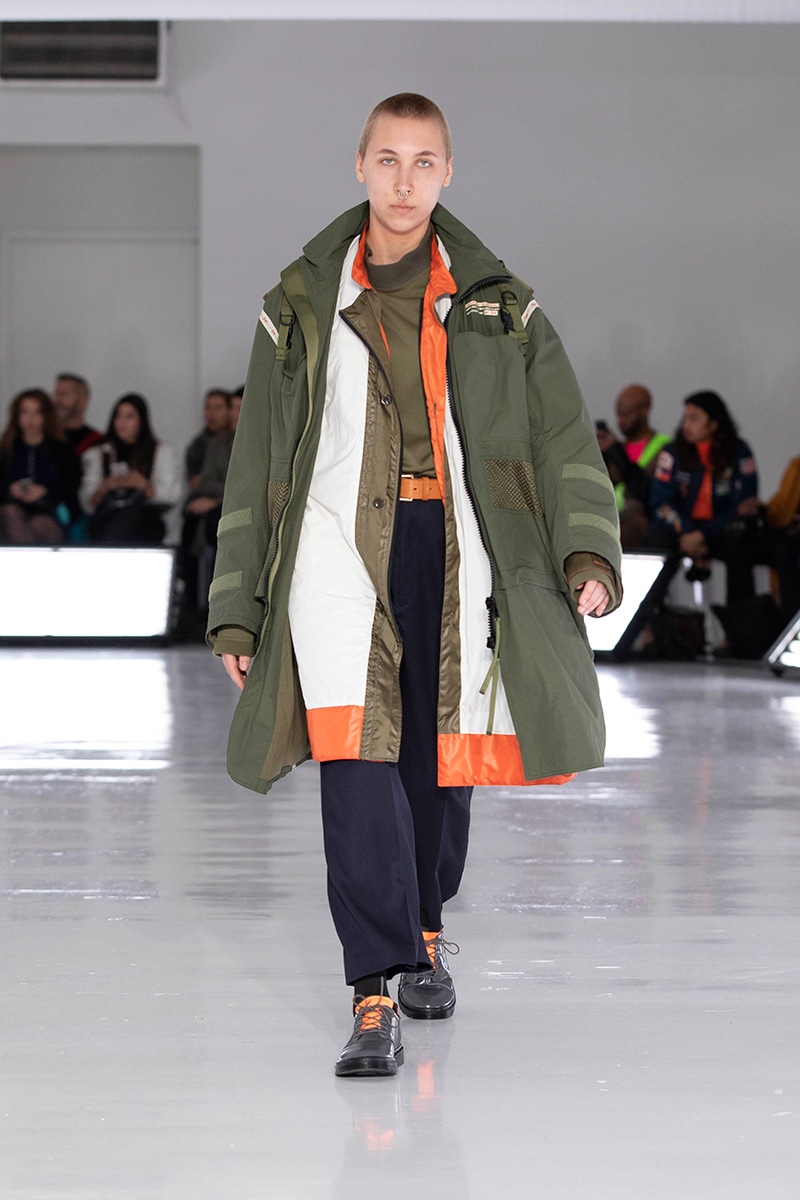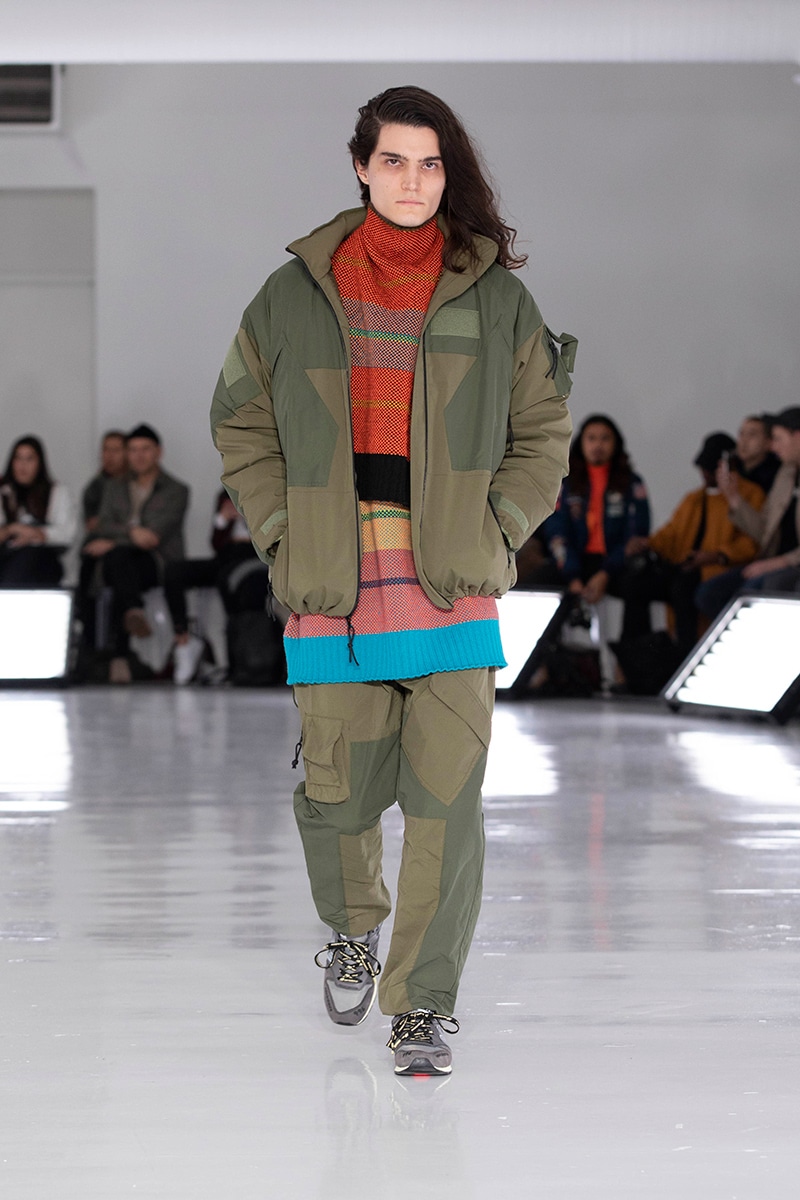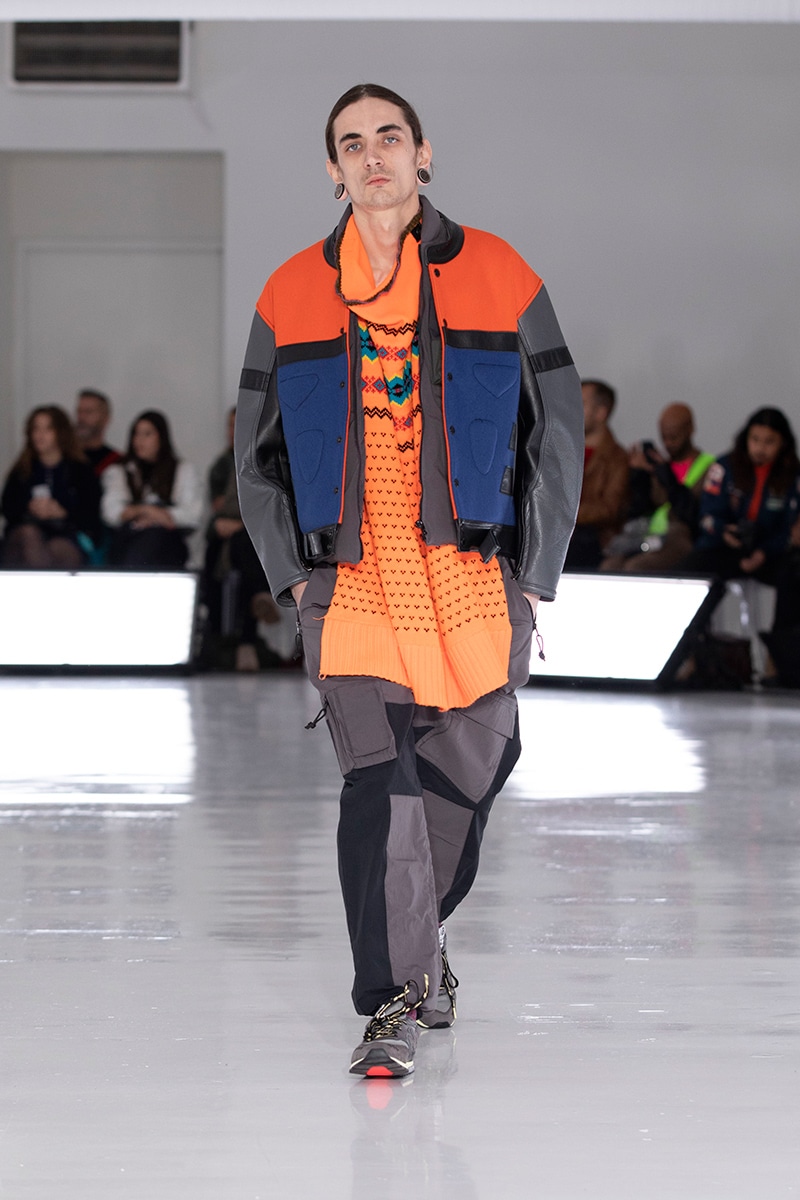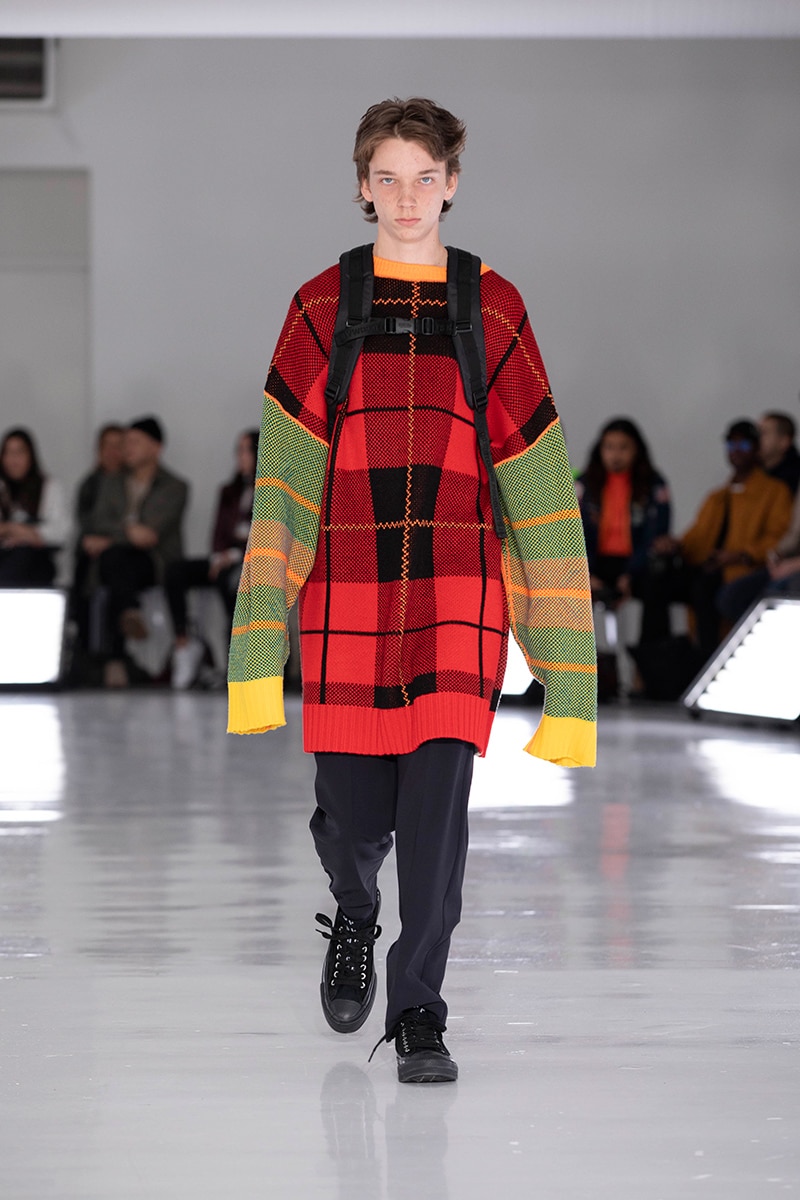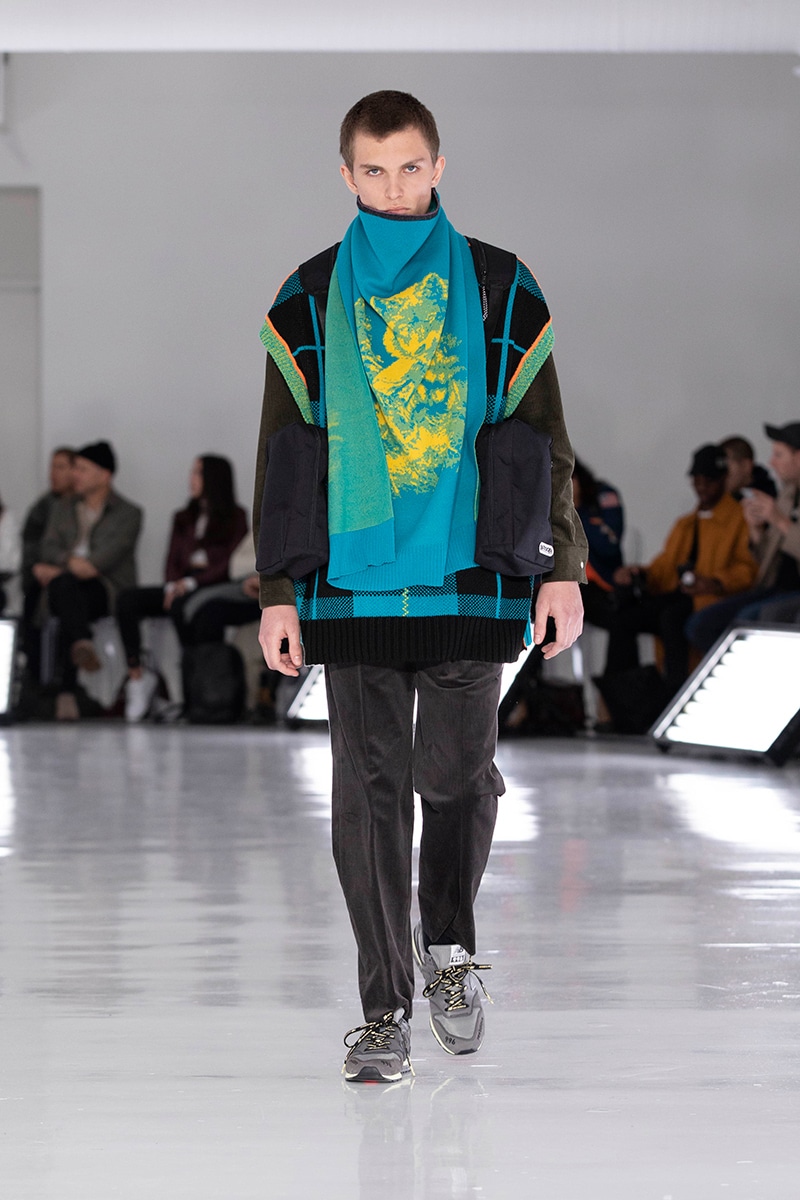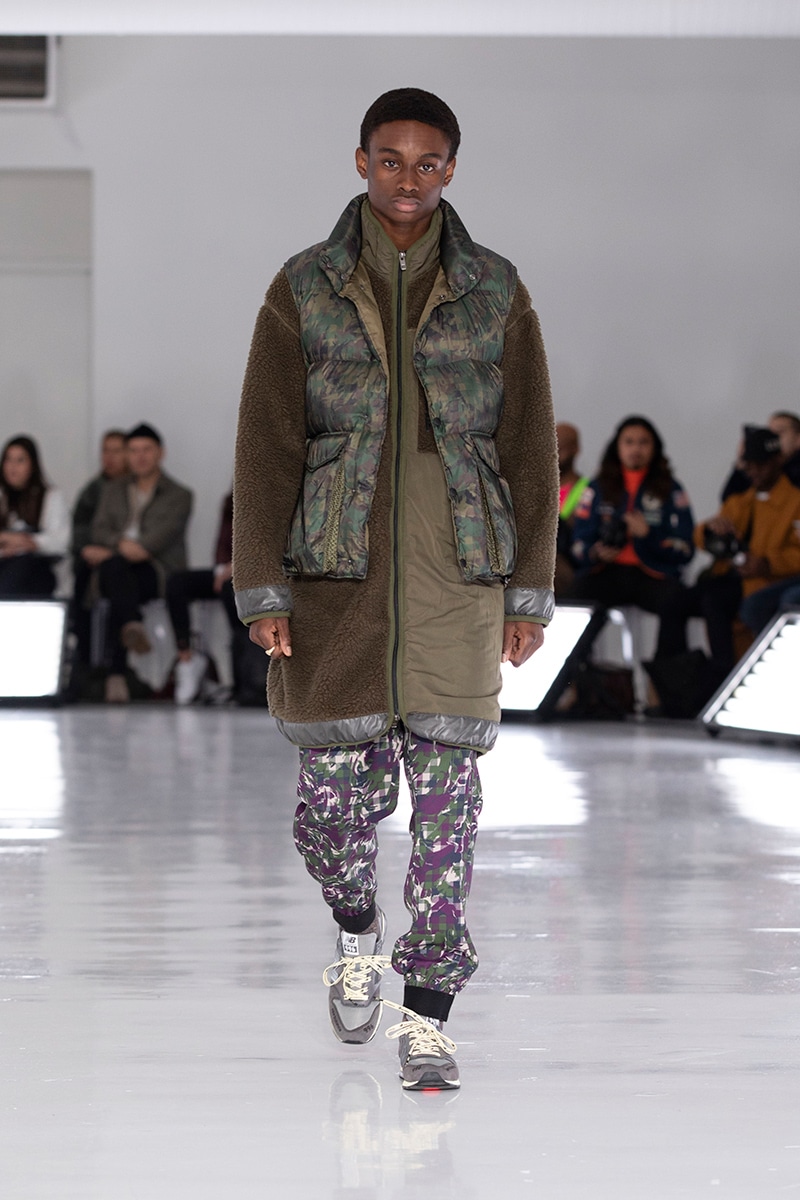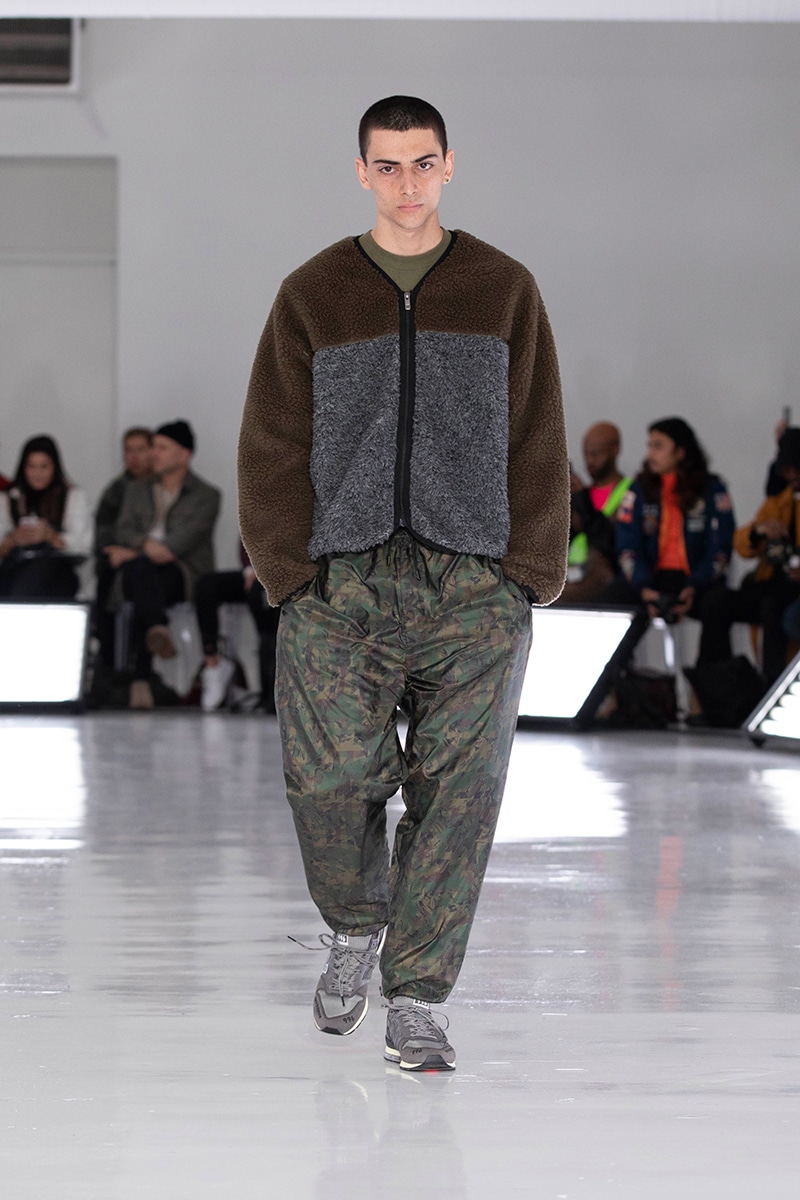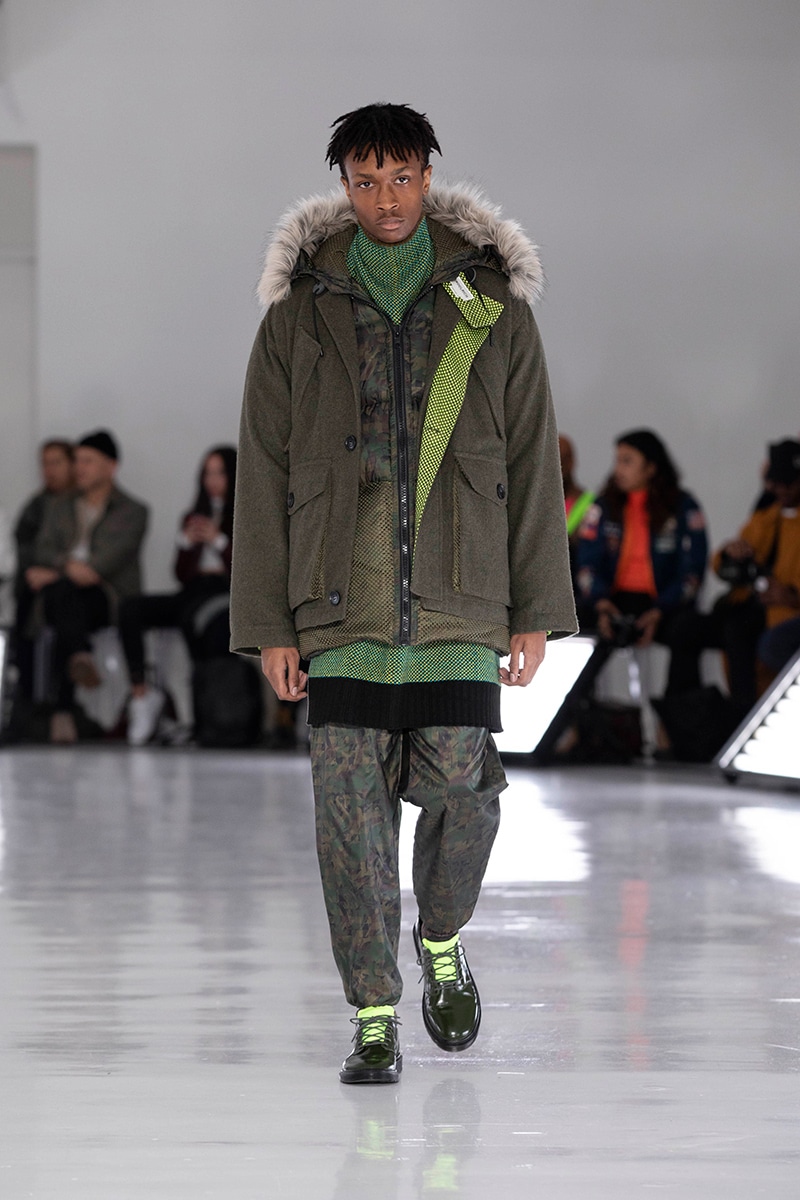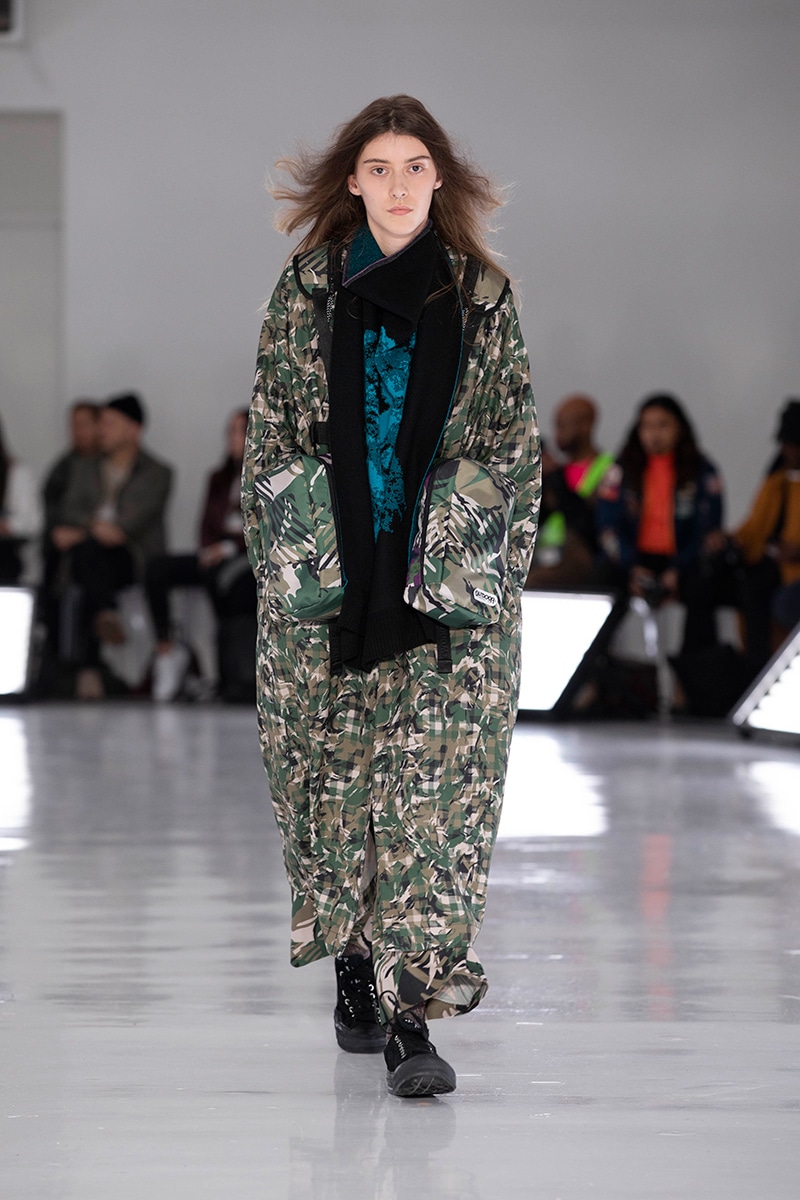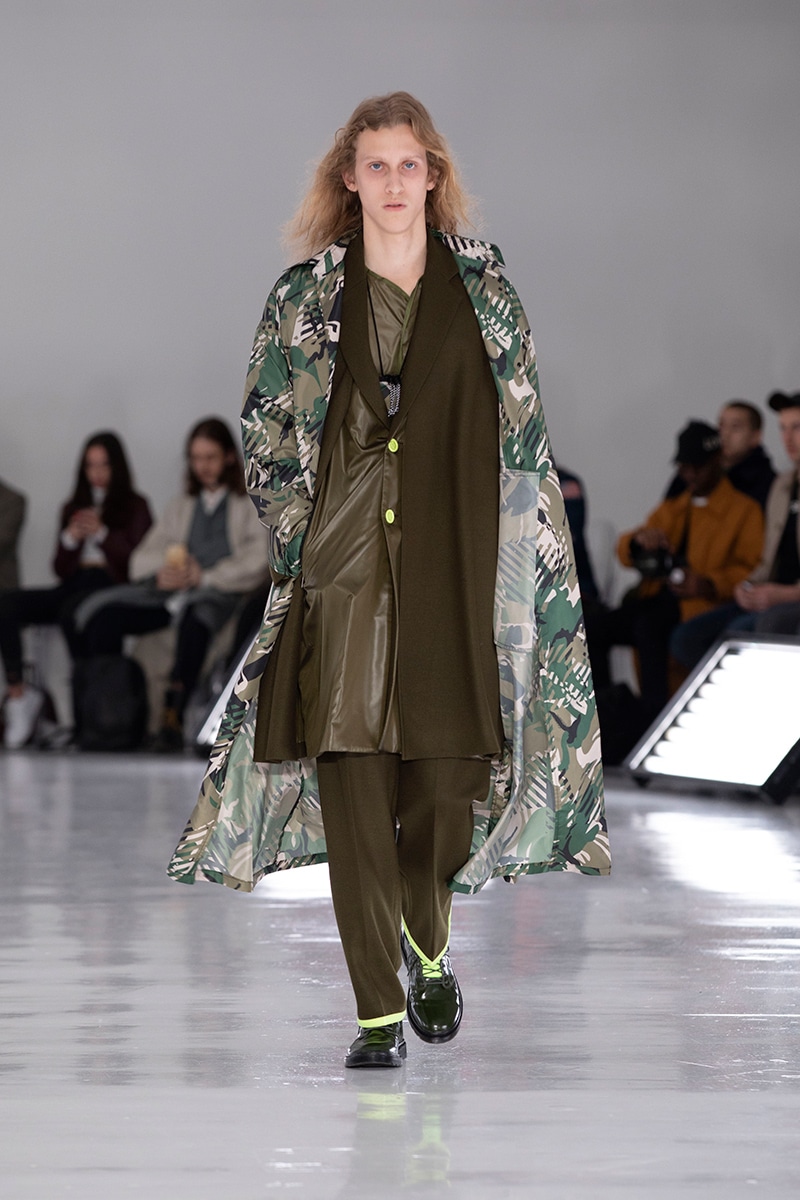 N. Hoolywood is a tough nut to crack. Like its elusive and eclectic designer, Daisuke Obana, it is rooted in Japanese bohemia and polite discretion. But perhaps not-so-secret is that the cult label has been a New York mainstay long before New York Fashion Week: Men's was even an ink stain on a program. Yet it remains relevant in its die-hard fandom. And speaking of programs, this collection was absent of run of show or inspiration quotes. Leaving guests to do the guess work. But maybe guessing is part of the fun?
And if I had to take a wild one, I'd wager the theme was nomadic in nature. There was a devil-may-care sense of purity in this collection. An unburden-some freedom in the journey. Wherever it may lead. Backpacks were strapped to backs like appendages, shaved heads and Jesus hair provided a contrasting uniformity. Neon intarsia sweaters hung low like aloof teenagers. All at once it was monk, punk, cult; camo. It was cool.
So, it is of no coincidence that Obana used to run a vintage shop. He'd store his finds in a home in North Hollywood. Of which he'd later coin his moniker. His obsession with America played out in utilitarian camo-print and runners.
Obana's America is inspired. Utilitarian and curated. Purposeful and approachable. A paint brush slicked over a Migrant Mother photograph.