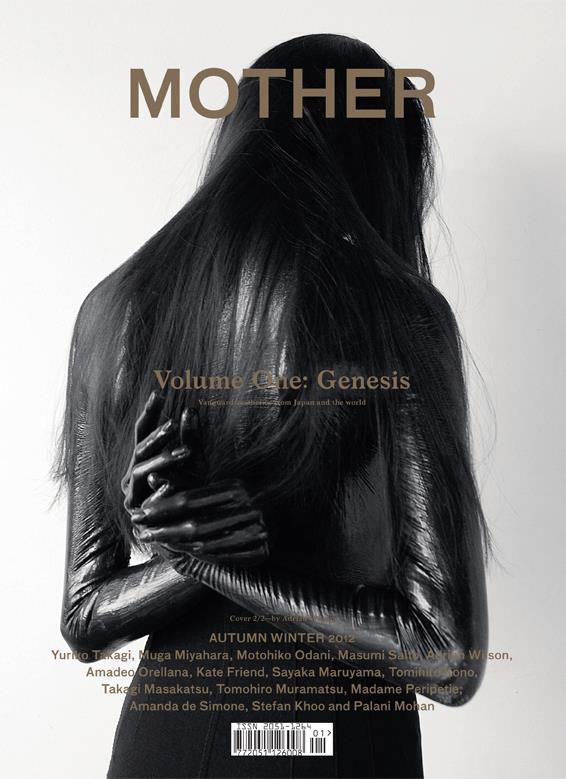 MOTHER is an independent Anglo-Japanese magazine exploring new visual dialogue. Conceived to a vanguard aesthetic, the project encompasses fashion editorial, photography, movement, art and architecture. The theme of this first issue is Genesis.
AUTUM/WINTER 2012 Collaborators:
Yuriko Takagi, Muga Miyahara, Motohiko Odani, Masumi Saito, Adrian Wilson, Amadeo Orellana, Kate Friend, Sayaka Murayama,Tomihiro Kono, Takagi Masakatsu,Tomohiro Muramatsu, Madame Peripetie, Amanda de Simone, Stefan Khoo and Palami Mohan.