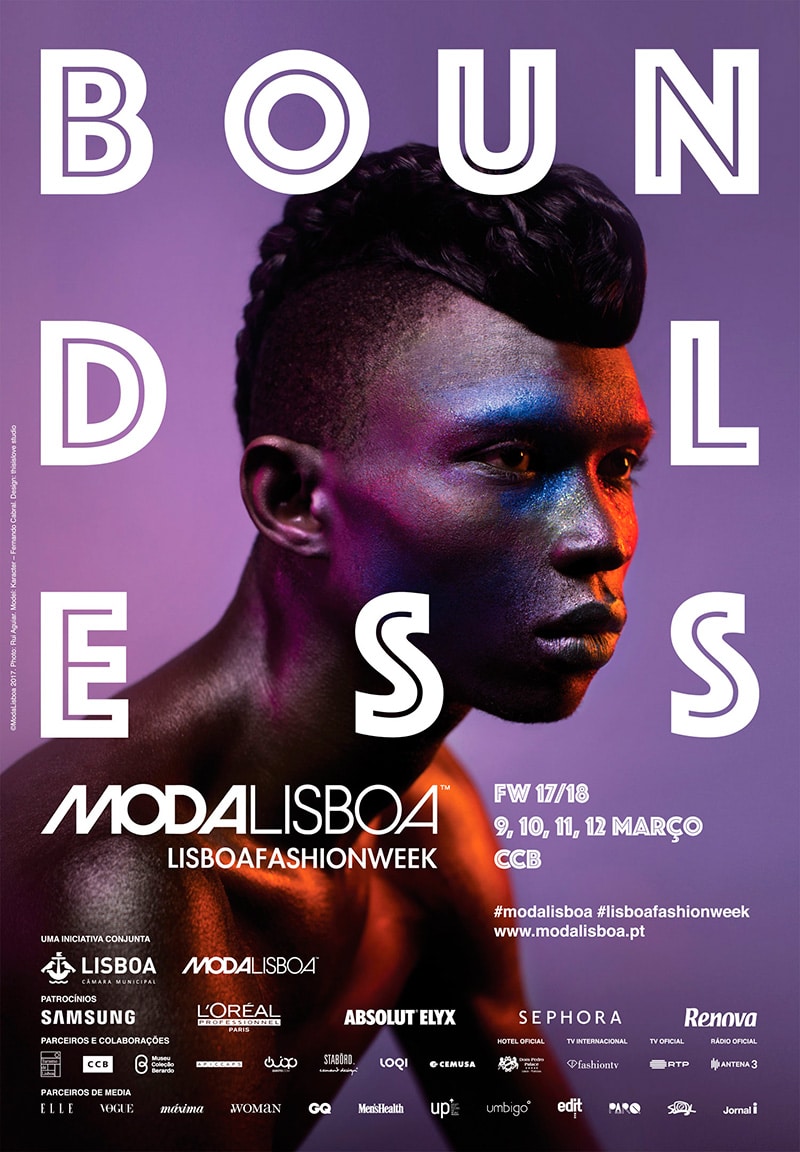 ModaLisboa BOUNDLESS is counting down. The Portuguese Fashion Designers' Fall/Winter 2017 collections will be presented from 9th to 12th of March, at the Centro Cultural de Belém.
ModaLisboa BOUNDLESS begins on March 9 with Fast Talks, conferences about fashion and sustainability, in the Sala Luís de Freitas Branco, CCB, and ends Sunday with Nuno Gama's fashion show. 24 collections will be presented, including Sangue Novo, LAB and established designers.
The SANGUE NOVO contest opens the Lisboa Fashion Week on Friday, March 10th. Eight young designers represent the global and interconnected artistic expression that ModaLisboa intends to highlight and promote. A reflection of the fashion world in a future without restrictions.
All fashion shows will take place in the CCB's South Garage, except those of Ricardo Andrez and Kolovrat, who present their collections in the Museu Coleção Berardo, on Saturday 11.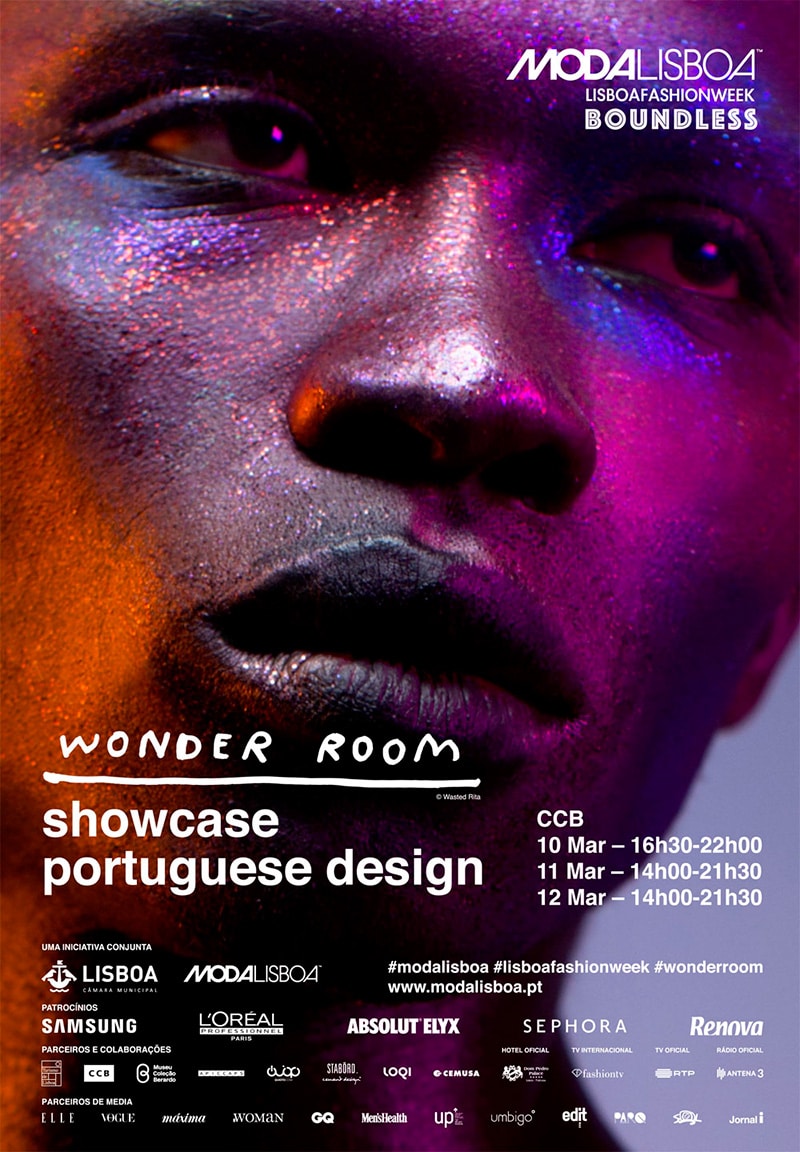 The showcase Wonder Room resumes this ModaLisboa's ambition to be much more than a fashion show, calling for brands dissemination and the immediate dialogue of the artists with the public.
Take a look at the schedule below:
THURSDAY | MARCH 9
18H00  FAST TALKS
Sala Luís de Freitas Branco – CCB
FRIDAY | MARCH 10
18H30  SANGUE NOVO *
20H30  DAVID FERREIRA | LAB *
21H30  RICARDO PRETO *
SATURDAY | MARCH 11
15H00  AWAYTOMARS | LAB *
16H00  RICARDO ANDREZ **
17H00  EUREKA *
18H00  KOLOVRAT **
19H30  FILIPE FAÍSCA *
20H30  MUSTRA *
21H30  LUÍS CARVALHO *
SUNDAY | MARCH 12
15H00  PATRICK DE PÁDUA | LAB *
16H00  DUARTE | LAB *
17H00  CHRISTOPHE SAUVAT *
18H00  VALENTIM QUARESMA *
19H30  DINO ALVES *
20H30  NADIR TATI *
21H30  NUNO GAMA *
* Location 1 – CCB | Garagem Sul – Rua Bartolomeu Dias
** Location 2 – Museu Coleção Berardo
MODALISBOA BOUNDLESS
FW 17/18
9. 10. 11. 12 MARCH 2017
CCB