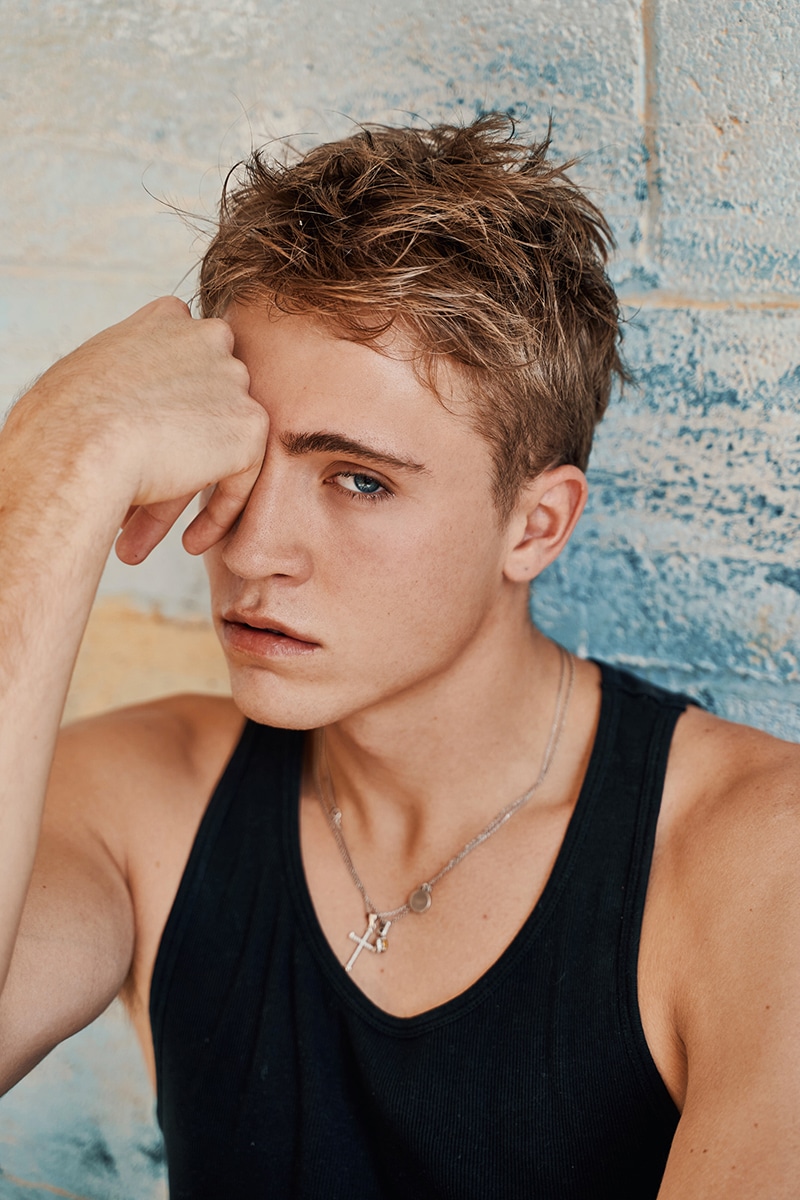 Let's talk about this from the outset – tell us how it all materialized for you.
As far as modeling, opportunity created itself quickly, I visited New York after being scouted by a mother agency in Georgia and decided on Heroes as the best fit for me. 
Three words that describe your best self are…
Vigilant, vehement and vigorous.
How were you discovered/scouted? And what were your first feelings when you happened to sign your first contract? 
I was scouted in person when attending college. I moved from Oregon to Georgia to attend fashion school and met a mother agency from Charlotte. I was excited to sign with Heroes; I liked the team they have and their energy.
Could you describe your favorite modeling experience so far? 
Shooting with a great stylist and energetic crew makes the experience ten times better, so shooting with Nicola Formichetti was very fun. Editorials are always more entertaining to me, more artistic in the approach.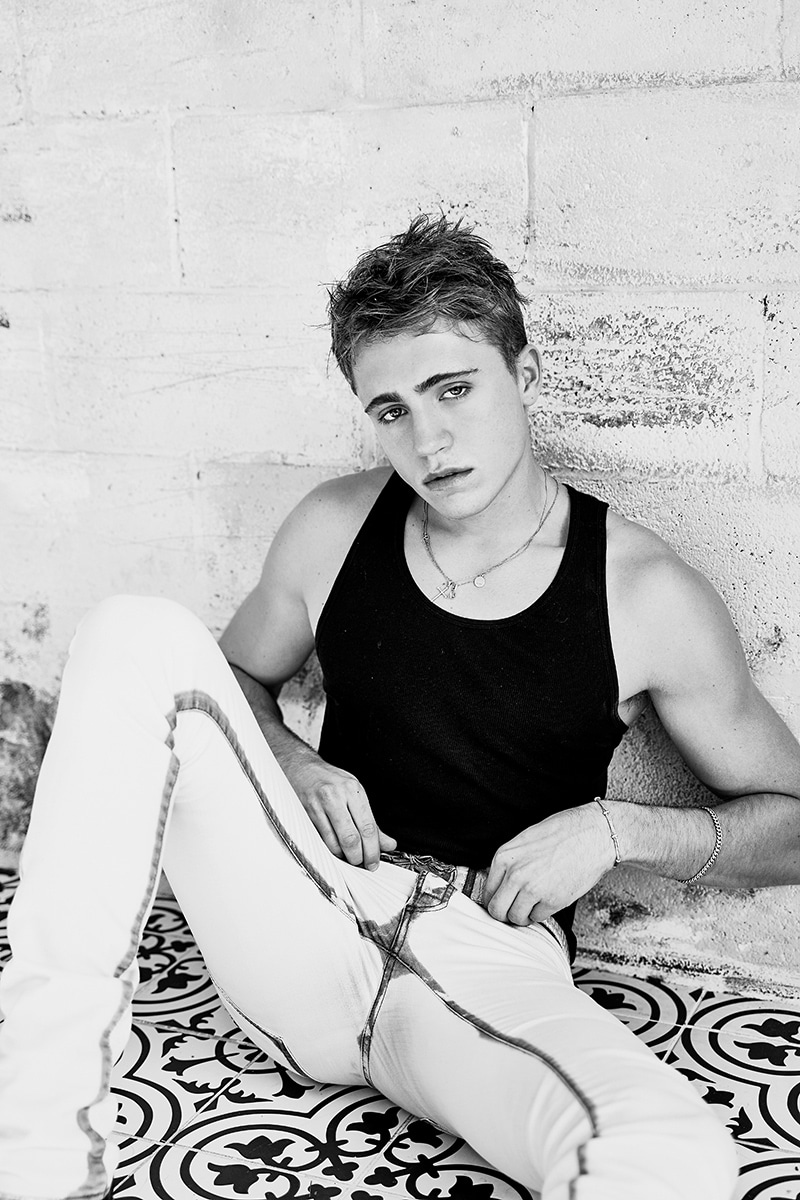 How's it been for you since commencing?
It's been good, I work a lot of jobs and stay busy so it can be difficult to put 100% of my focus in one arena or job.
Could you give us a fun anecdote about yourself?
Well, 2020 has been pretty interesting. Climbed the bridges in Manhattan, caught some sharks in Central America & lost my swim trunks off the coast of Florida recently, no I didn't find them.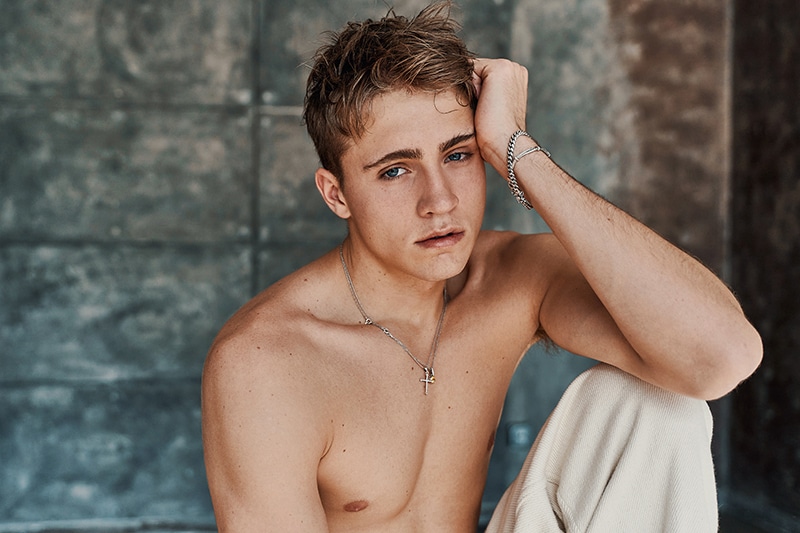 Essentials to bring along your travels for a last-minute job are…
Vaseline, mouthwash, Margiela Cologne and a bandana. 
What are the things that really matter to you?
Uplifting energy around me, taking care of friends and family (always make sure your team is straight), and above all else: God.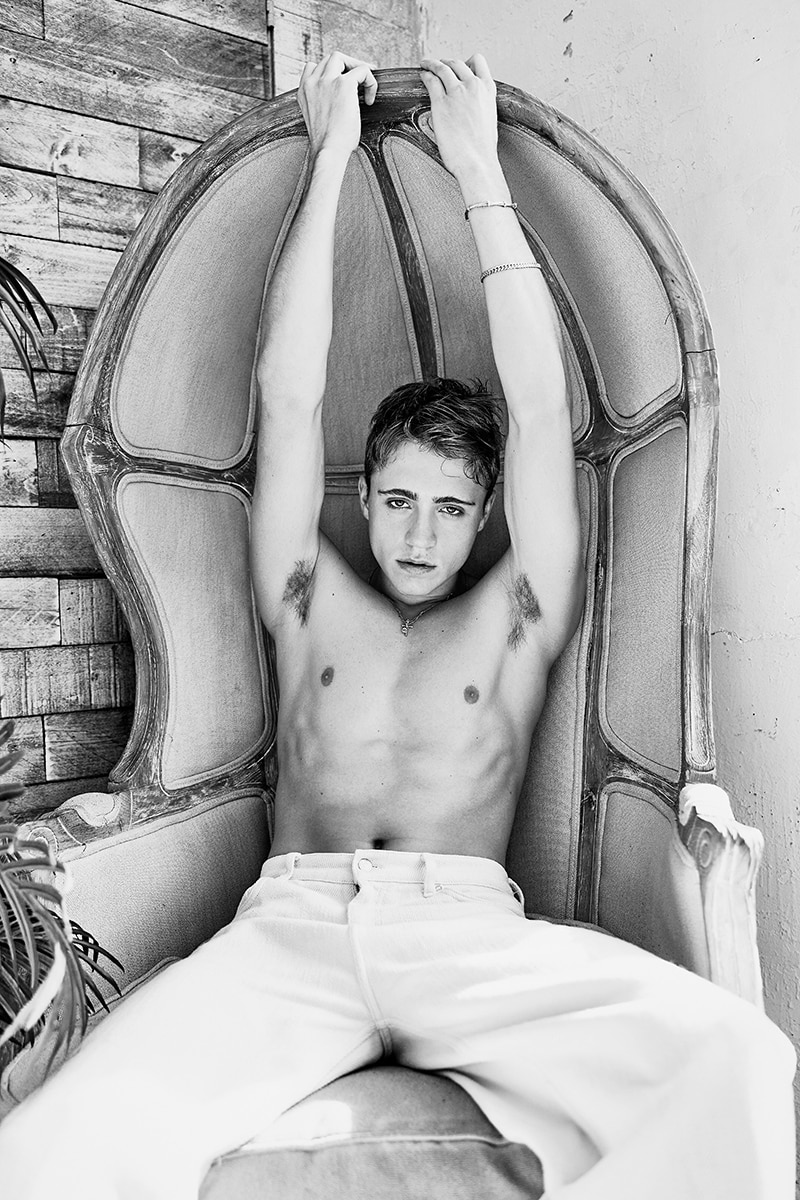 Do you feel emboldened through your social media channels? If so/not, how come?
No, only say that because emboldened probably isn't the right word. I think it can be a super cool space to share the way that you think and your life. yet it can be extremely negative as well, you see a lot of people become fully immersed into an Instagram and that becomes their identity- sadly.
What do you wish you could have done differently throughout your journey?
I wish that I had stuck with acting at a young age because I had such a strong passion for it. But because of my surroundings I was kind of diverted from that path, wish I could go back and change that.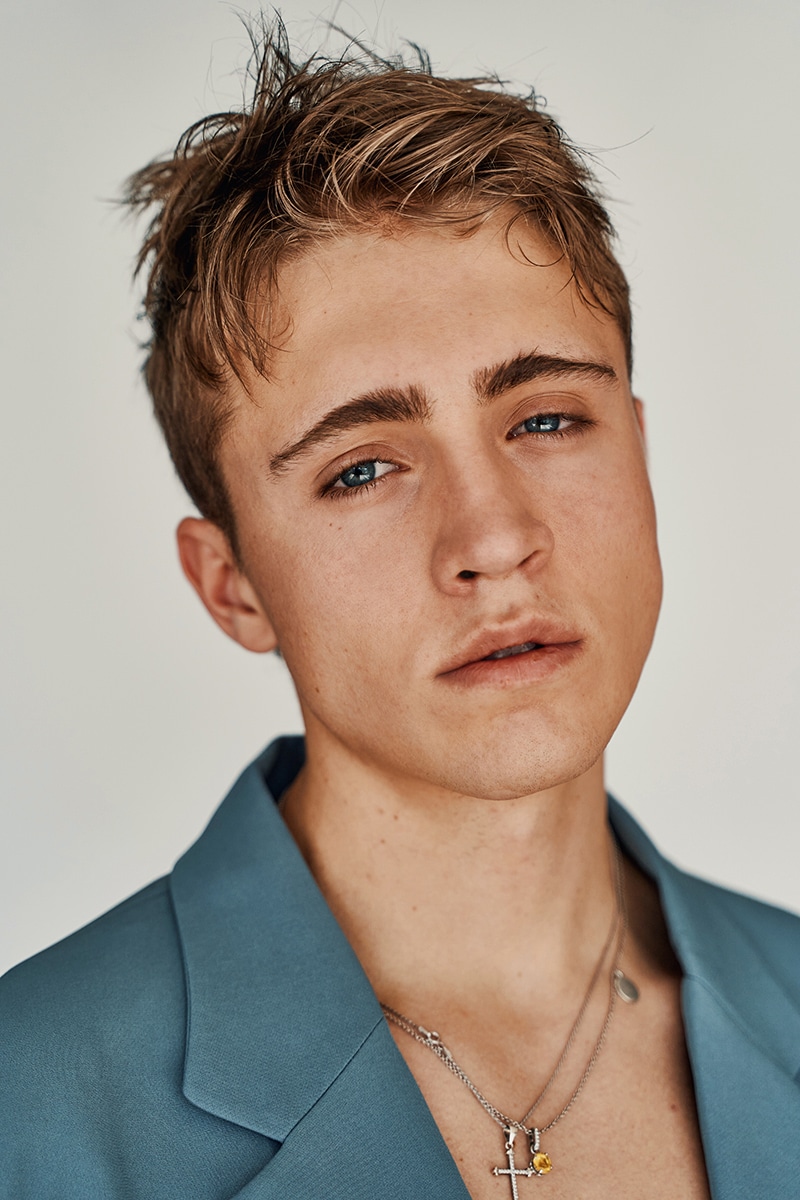 Any major inspirations?
Absolutely James Dean and Elvis for their character and energy. Definitely also have to mention Michael Jackson for his fashion inspiration. 
What's your biggest remorse?
Not continuing with acting and pursuing it.
What's the wisest lesson you've learnt being in industry? 
Nothing or no one is ever as glamorous or extraordinary as they may seem, unfortunately.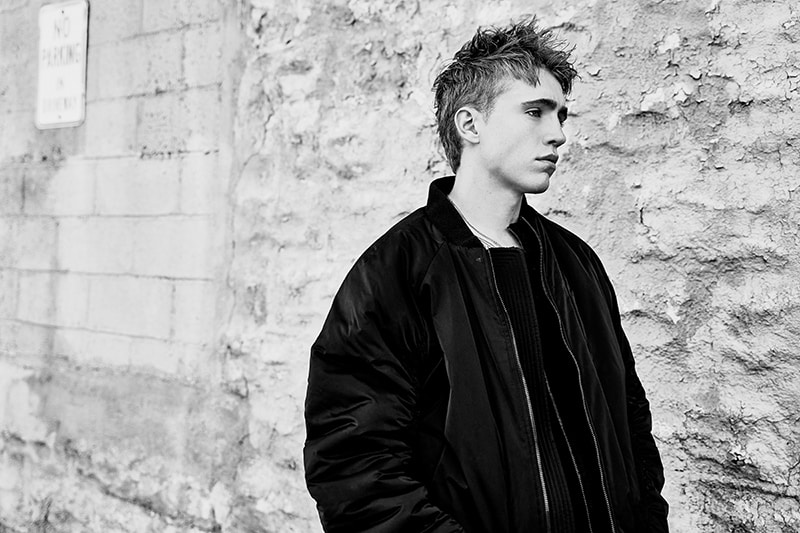 Any advice to give the young wave of aspiring models, wanting to venture into such field?
First, if you desire success in your image then self-advertisement is necessary. Second, understand what you are good at. Pick your lane and smash the gas pedal. 
What do you do outside of modeling? 
I stay as busy as I can creating cut and sew garments and jewelry for clients as well as graphics, patterns, flats/illustrations, curation, styling, distressing, etc. I also sell archive vintage designer clothing as well as my own one of one garment I've created. Currently working on a couple cut & sew pieces for some well-known hip-hop artists.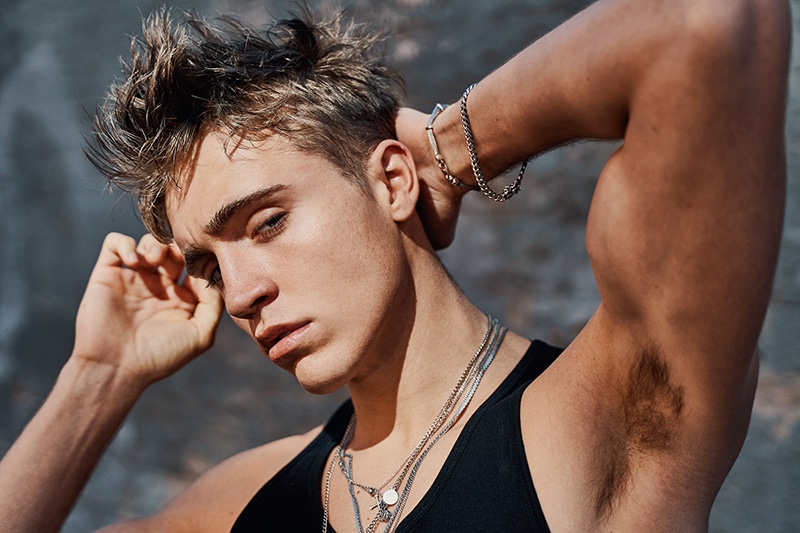 Photography: Tom Buck @tbuck9
Talent: Carson Walker @lilzipkid at HEROES Models @heroesmodels