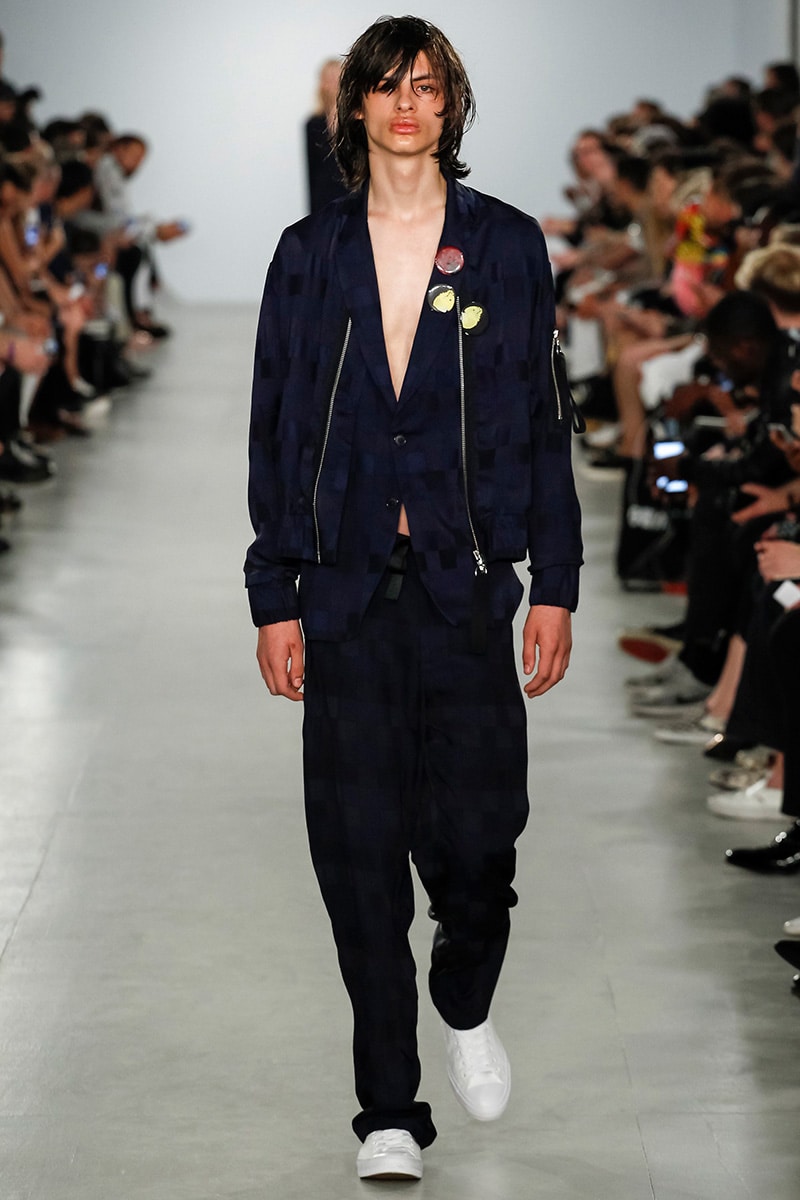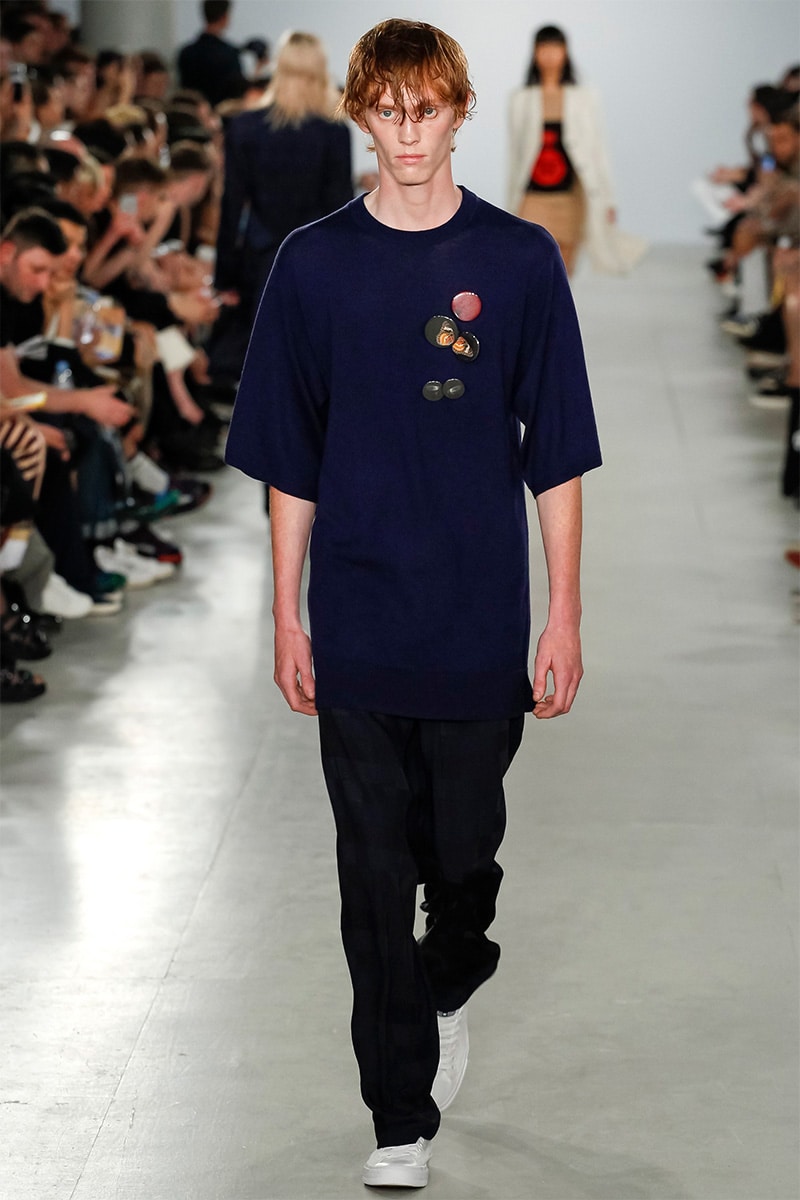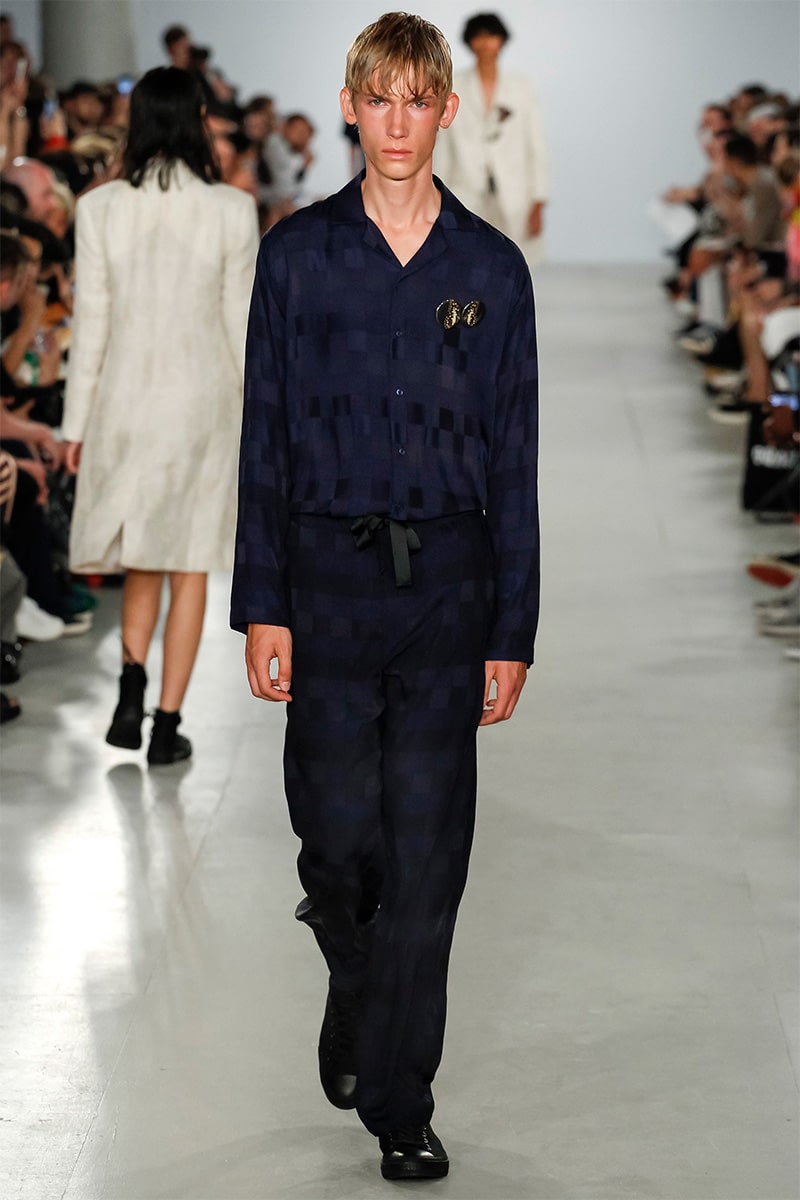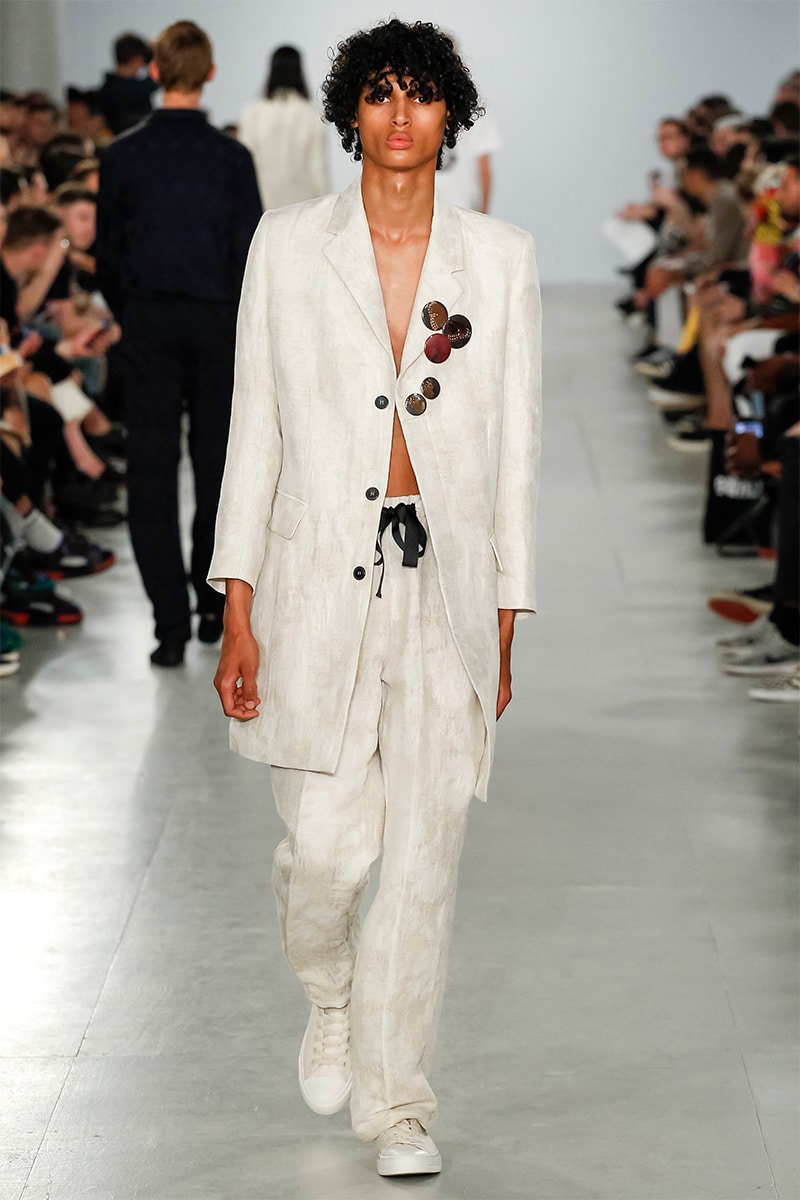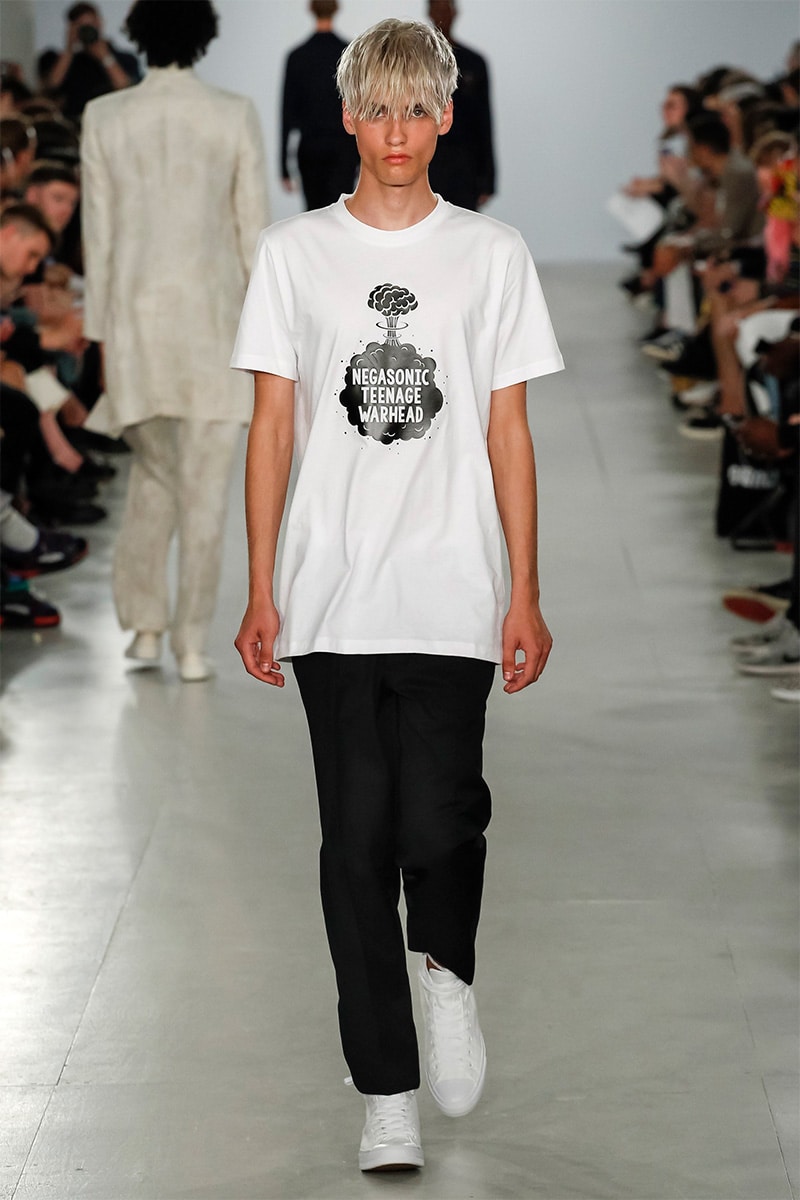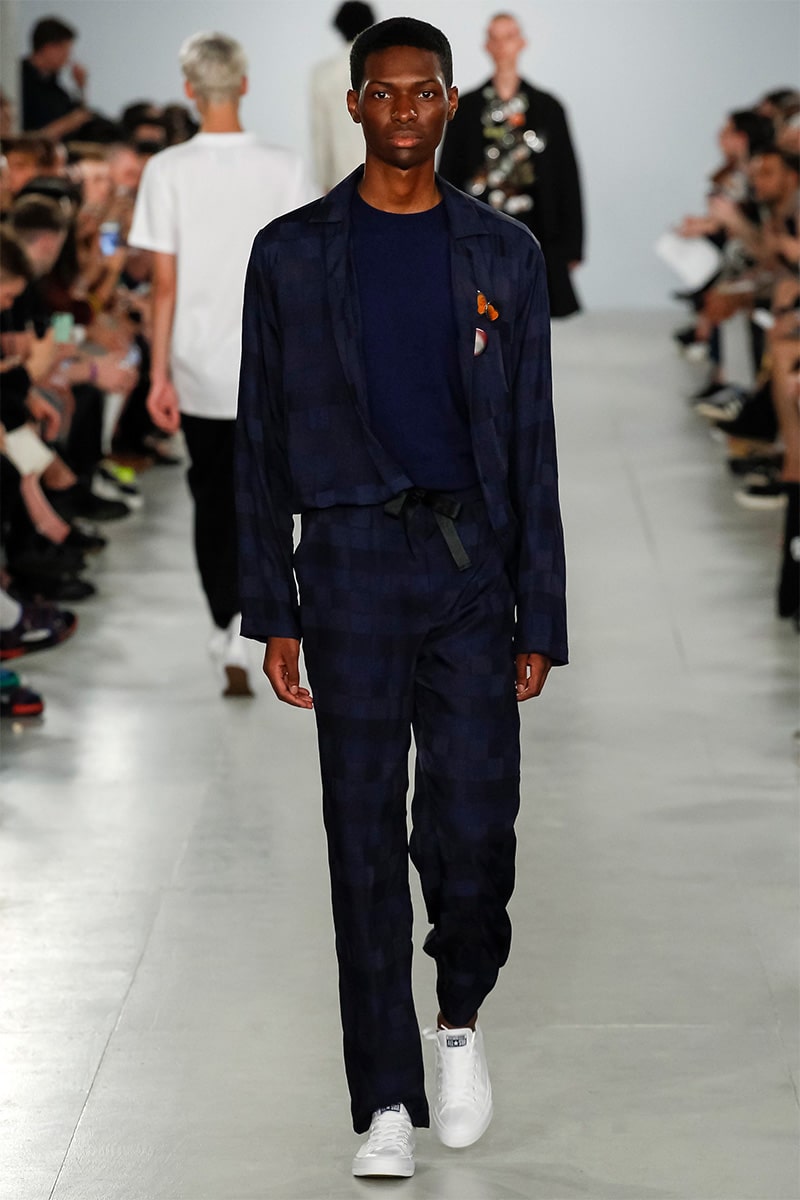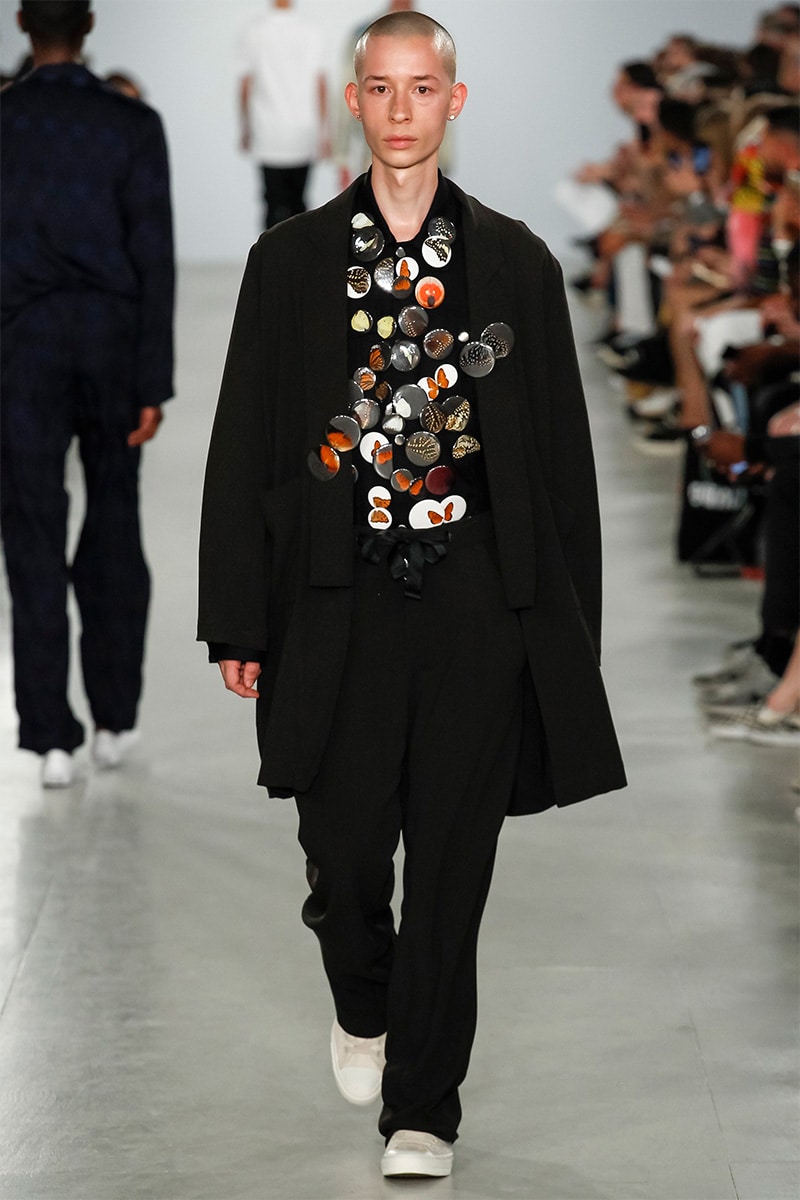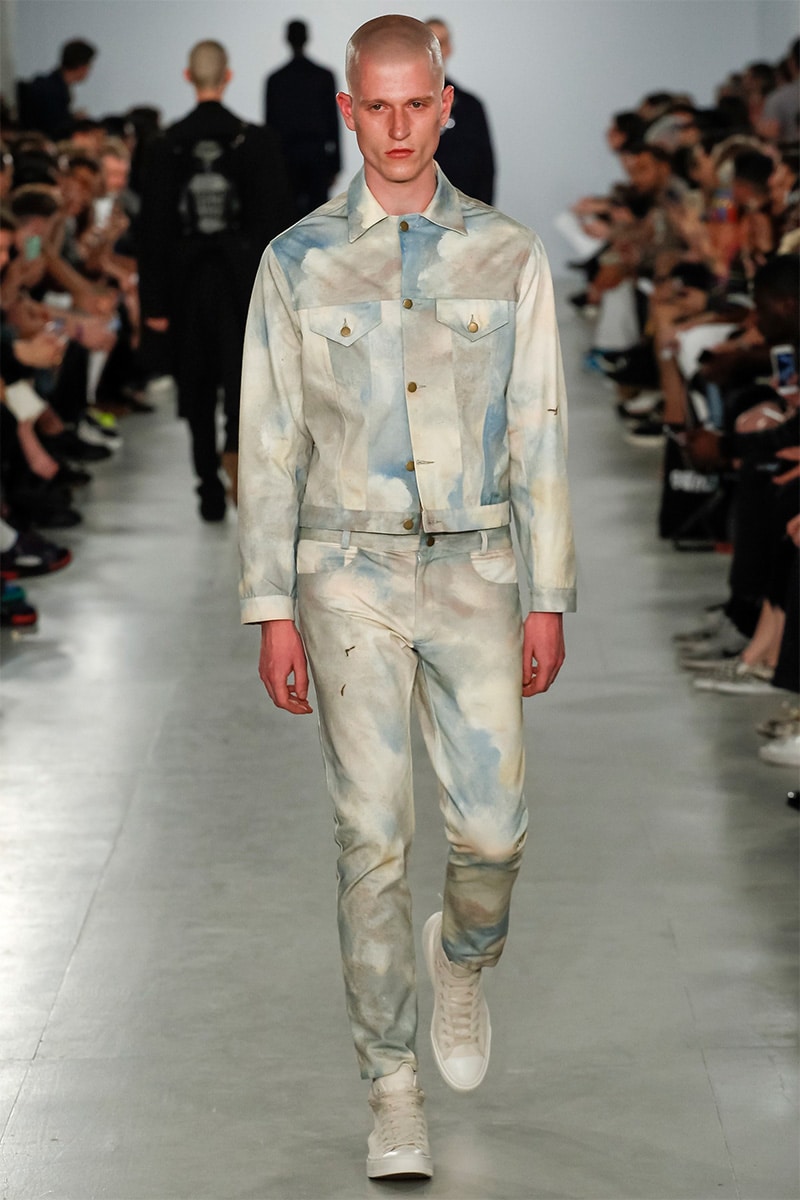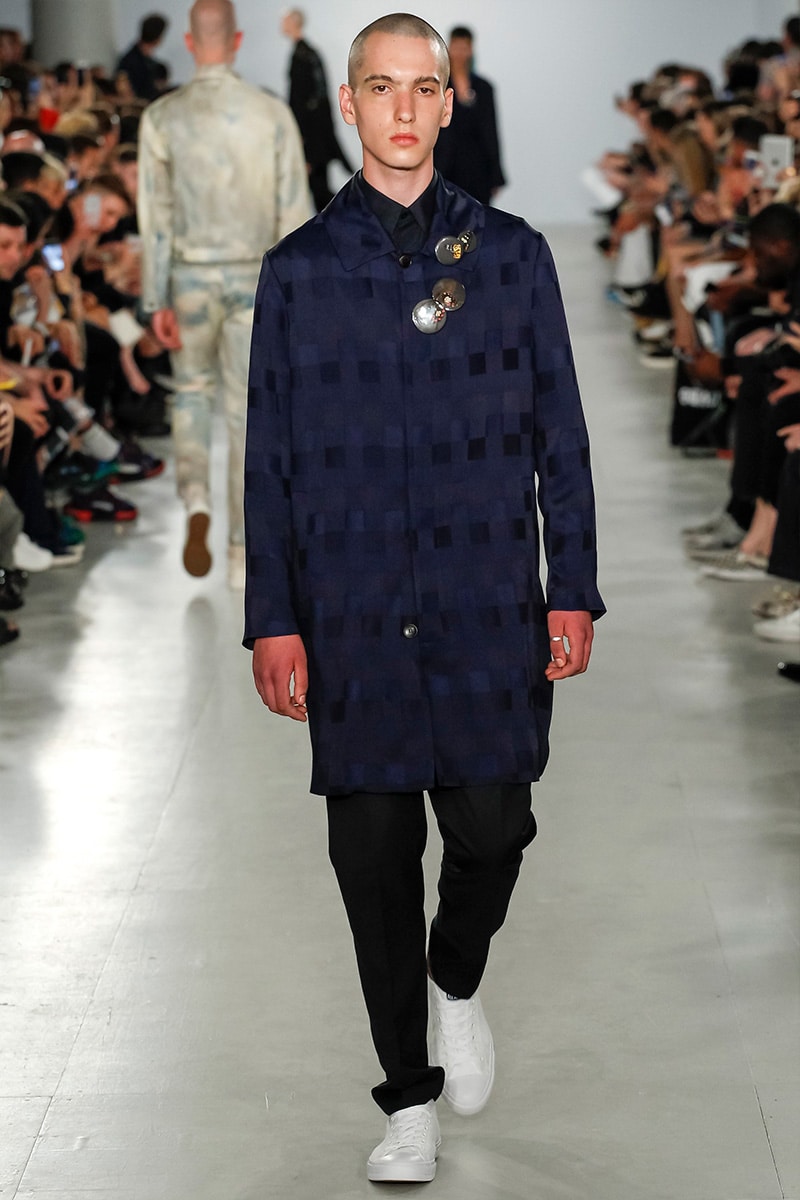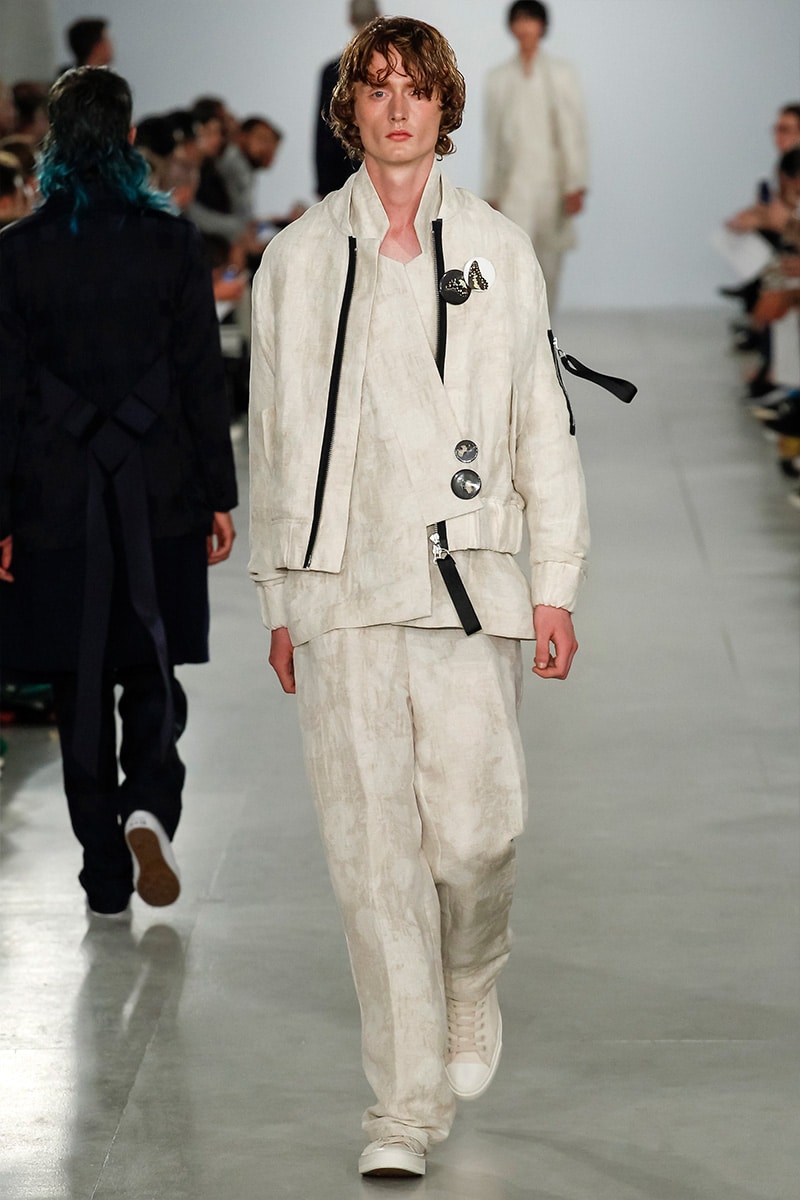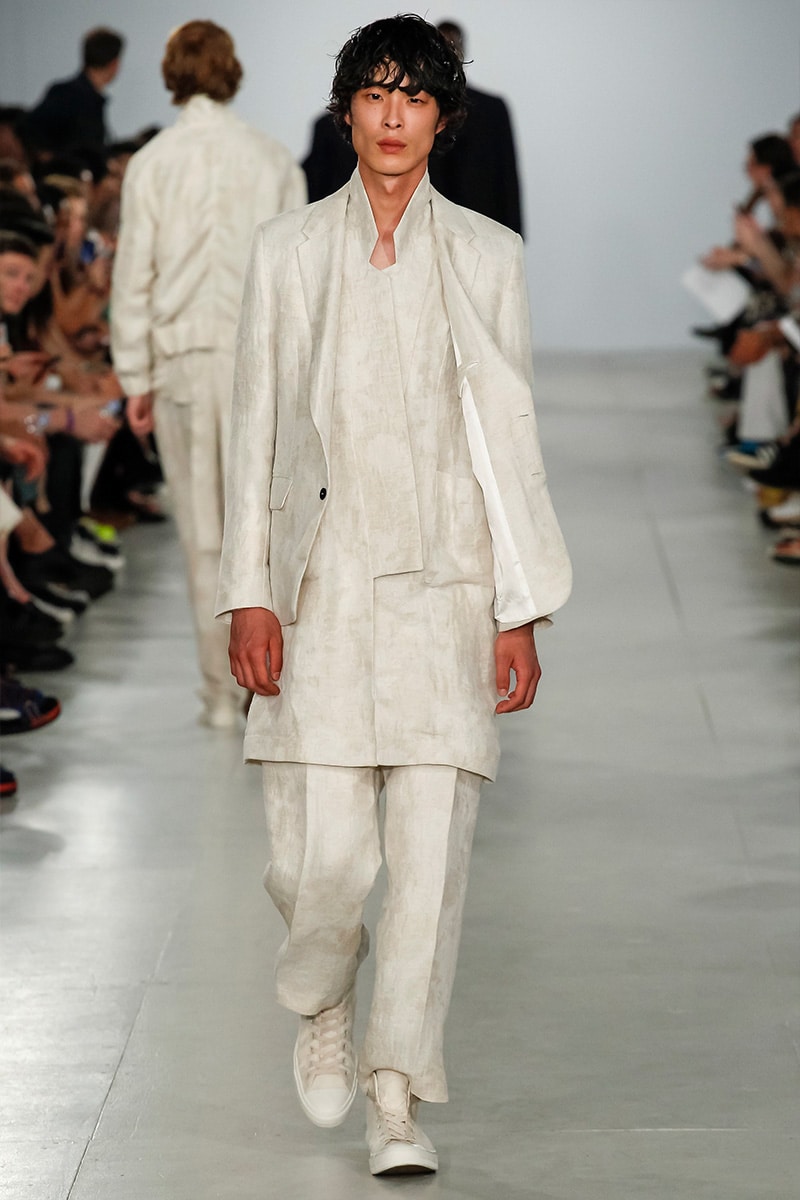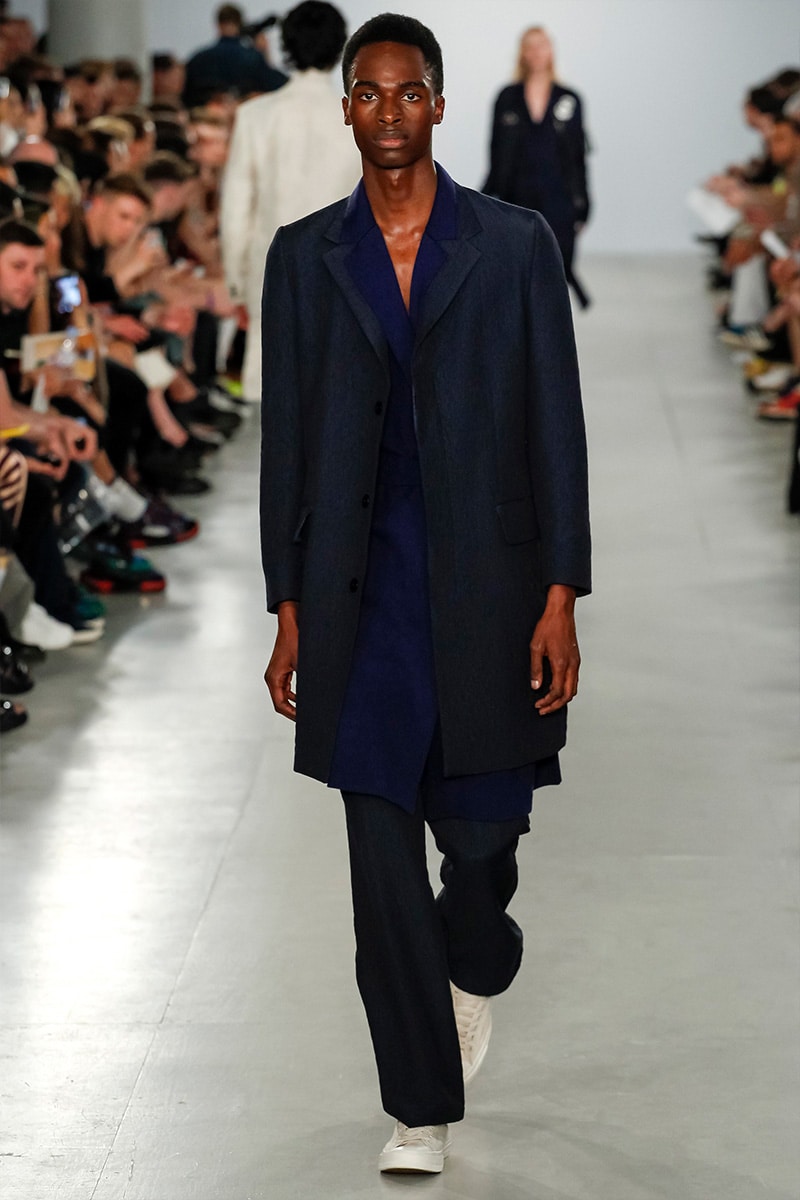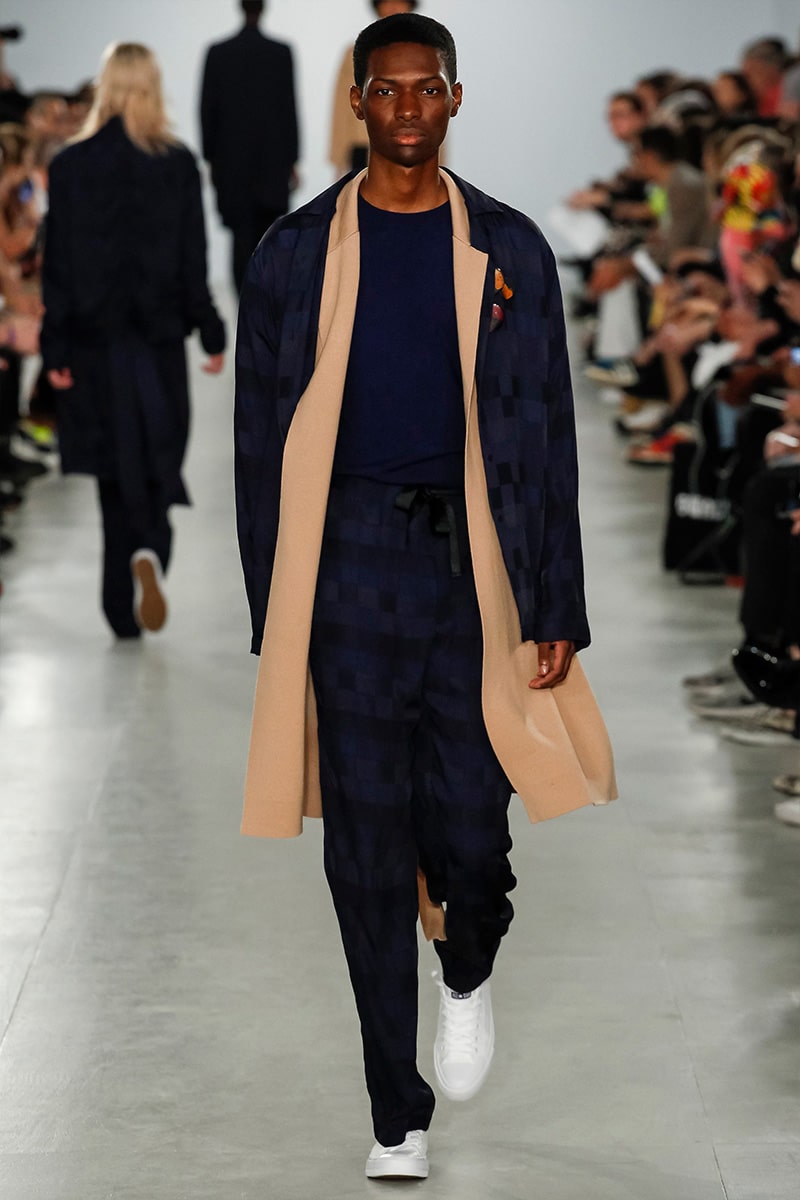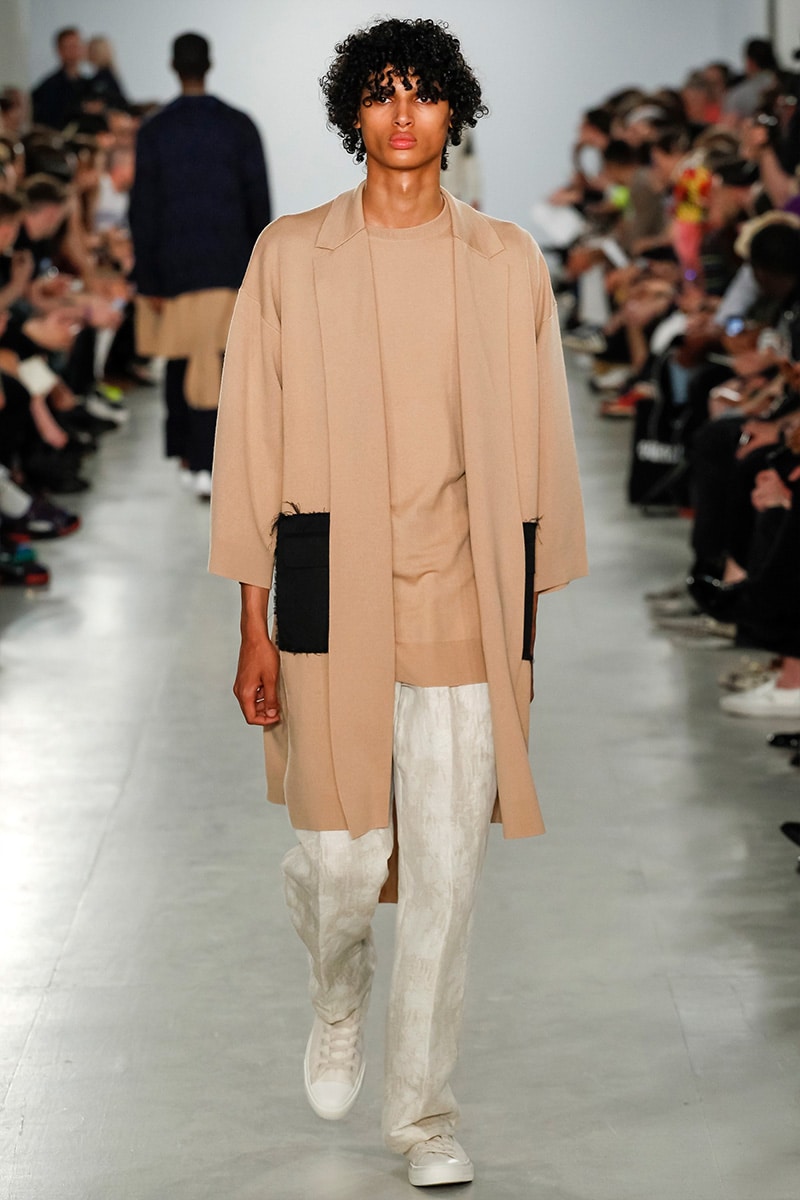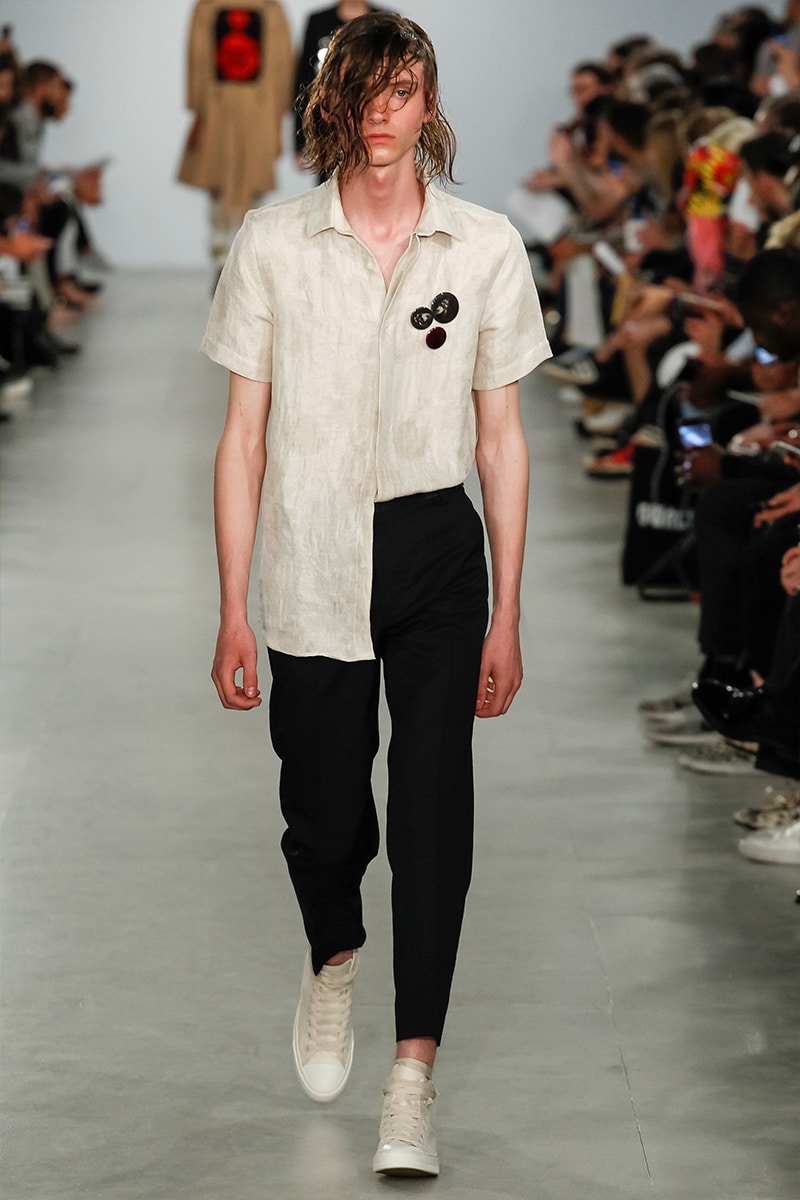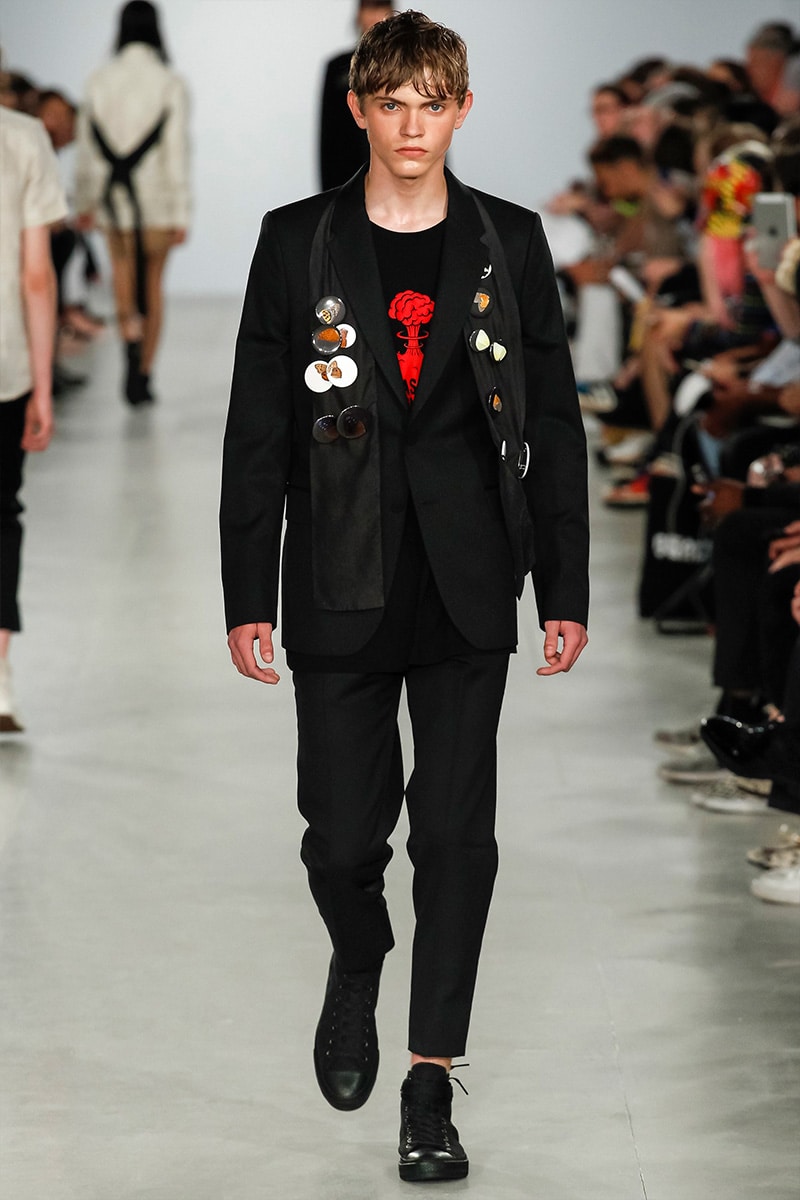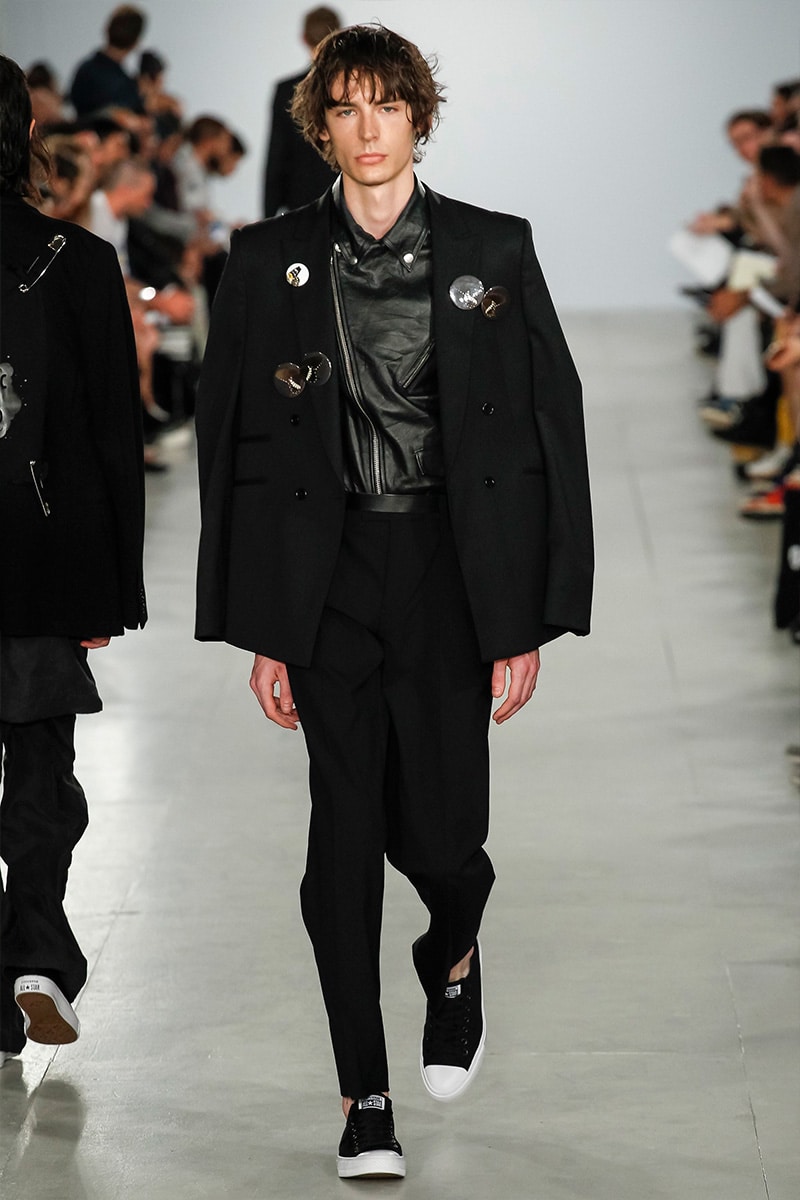 Skinhead culture is served up with a side of romanticism at Matthew Miller's SS17 show at 180 Strand this season. The young British designer's philosophy of "fashion as a product" turns to the works of romantic artist John Constable for inspiration; subsequently fusing the clouds he is so famous for painting, with the rawness of the skinhead aesthetic.
The standout look of the show has to be a denim jacket paired with jeans, entirely covered top-to-toe in a pale blue and white cloud print, worn by a stern-faced skinhead, Seb Hardy of AMCK models. Gaby of Tomorrow Is Another day Agency is dressed in all black and covered in a plethora of badges, referencing punks and skinheads, however each badge displays different butterfly wings, further supporting Miller's amalgamation of the tough and the dainty.
As a whole, the collection is made up of soft, layered pieces. Added to these smooth silhouettes Miller adorns garments with his trademark oversized zipper loops and industrial details. Giant safety pins attach fraying fabric with "Negasonic Teenage Warhead" emblazoned across an illustration of a nuclear explosion to the backs of otherwise minimal and elegant outerwear. A checkerboard navy silk plays a big part in the collection across menswear and womenswear, rippling down the runway, giving a silk pyjama feel to the looks.
The combinative effect of the army of severe models, styled in such a fluid collection brings about the feel that the contemporary punk is teetering on the edge of an underground emancipation.