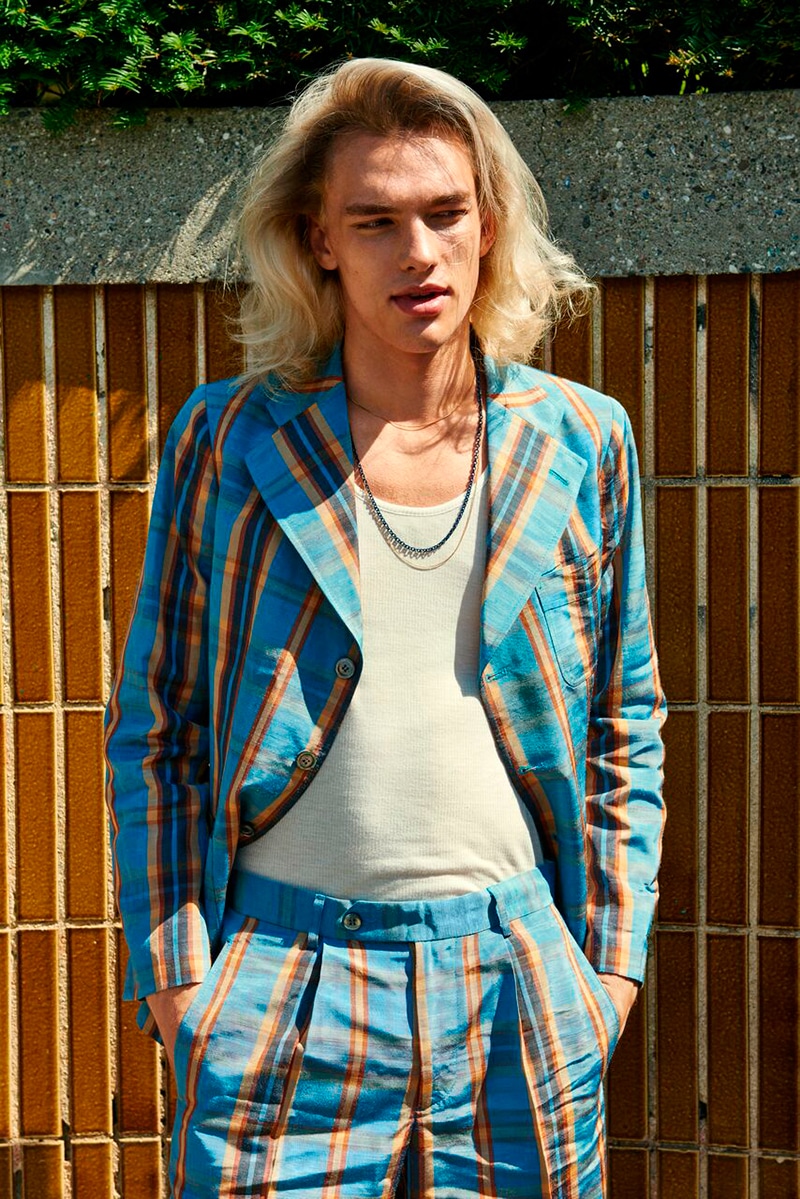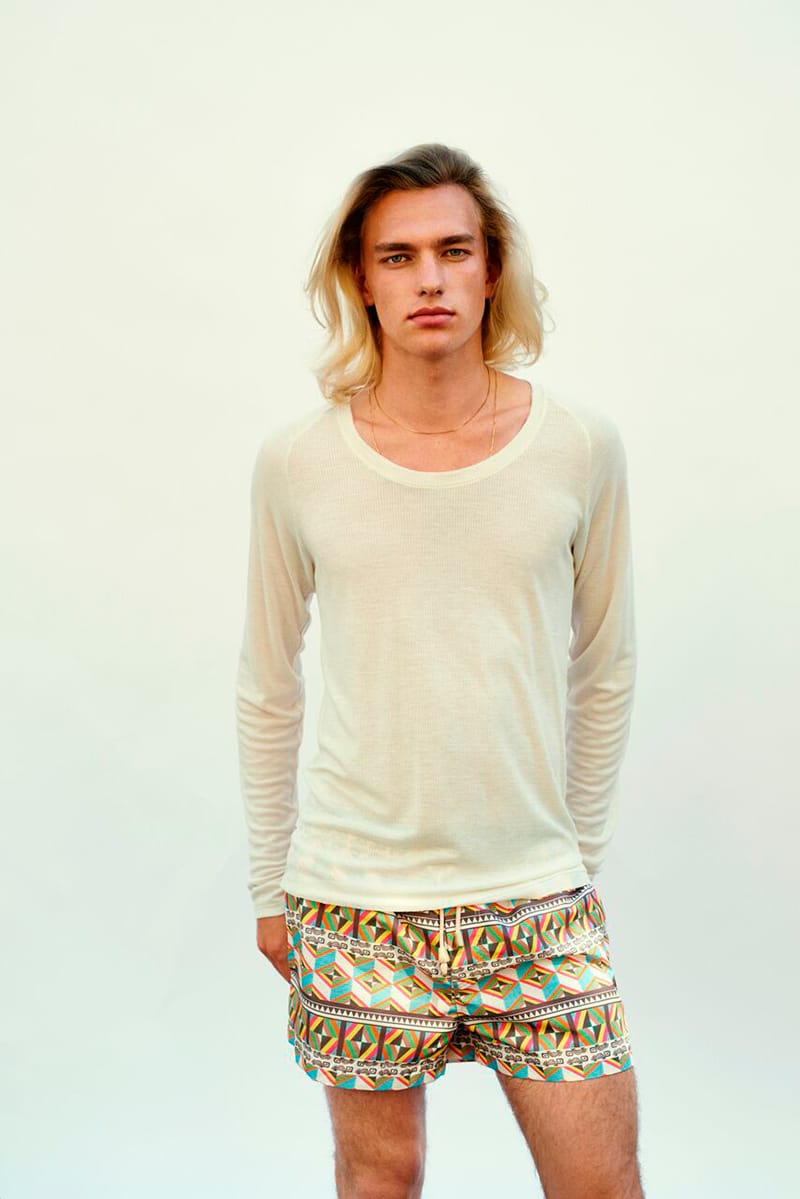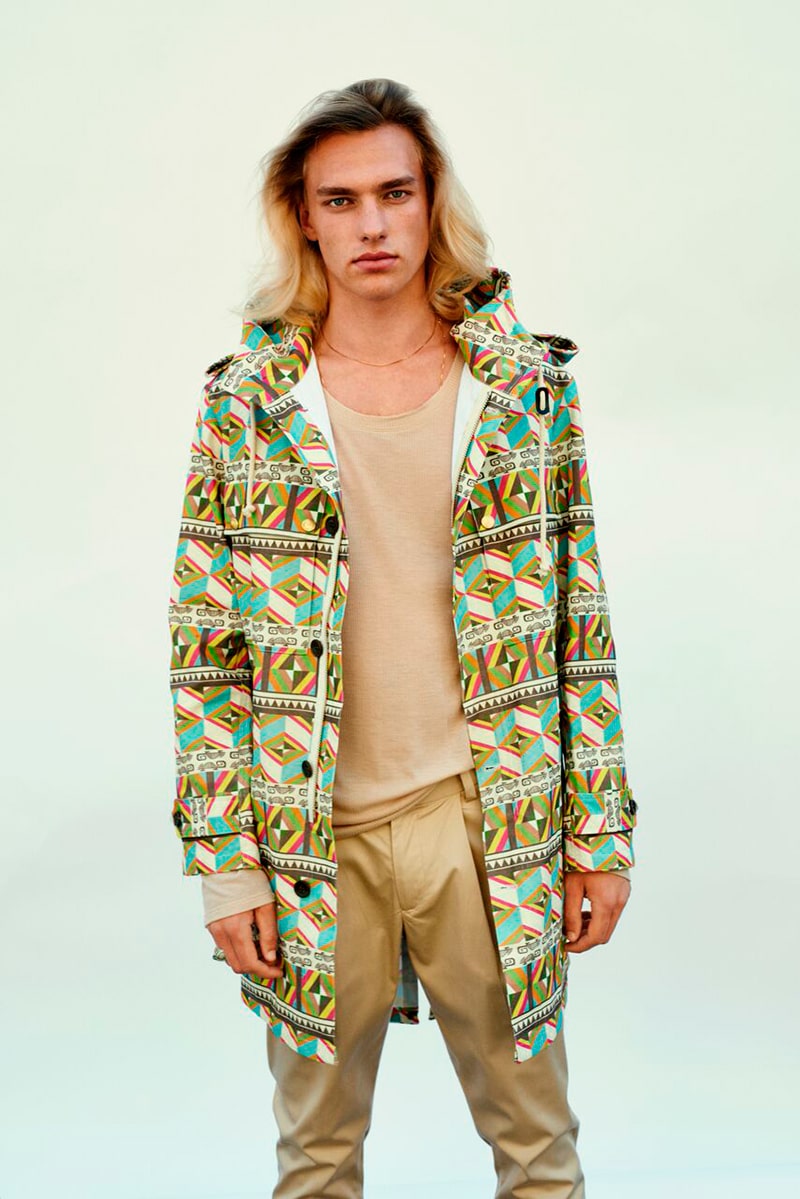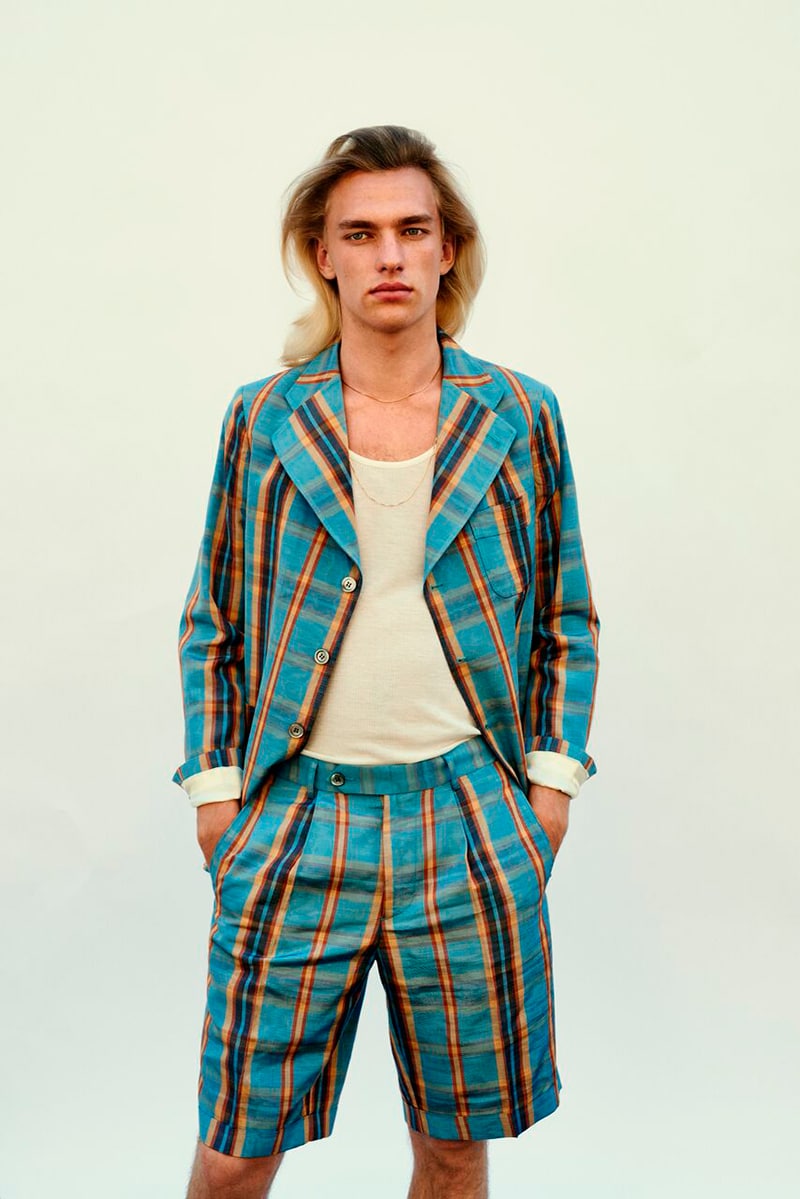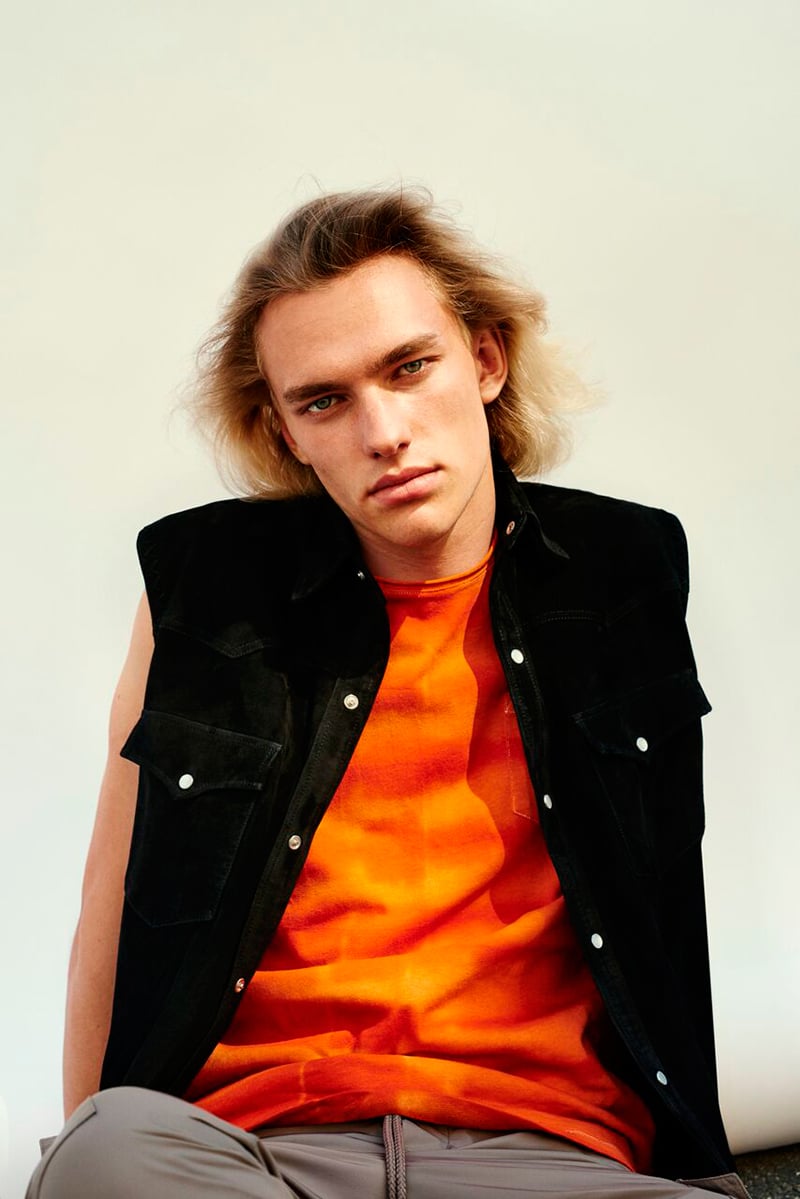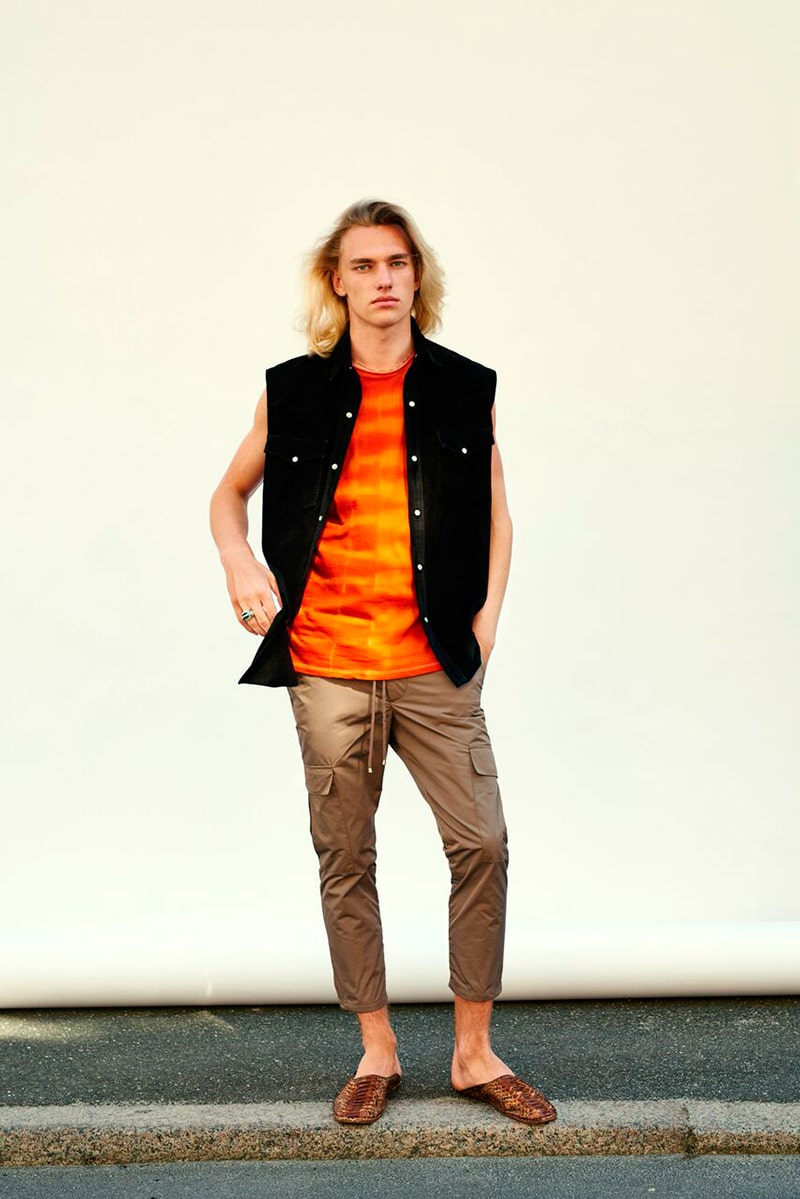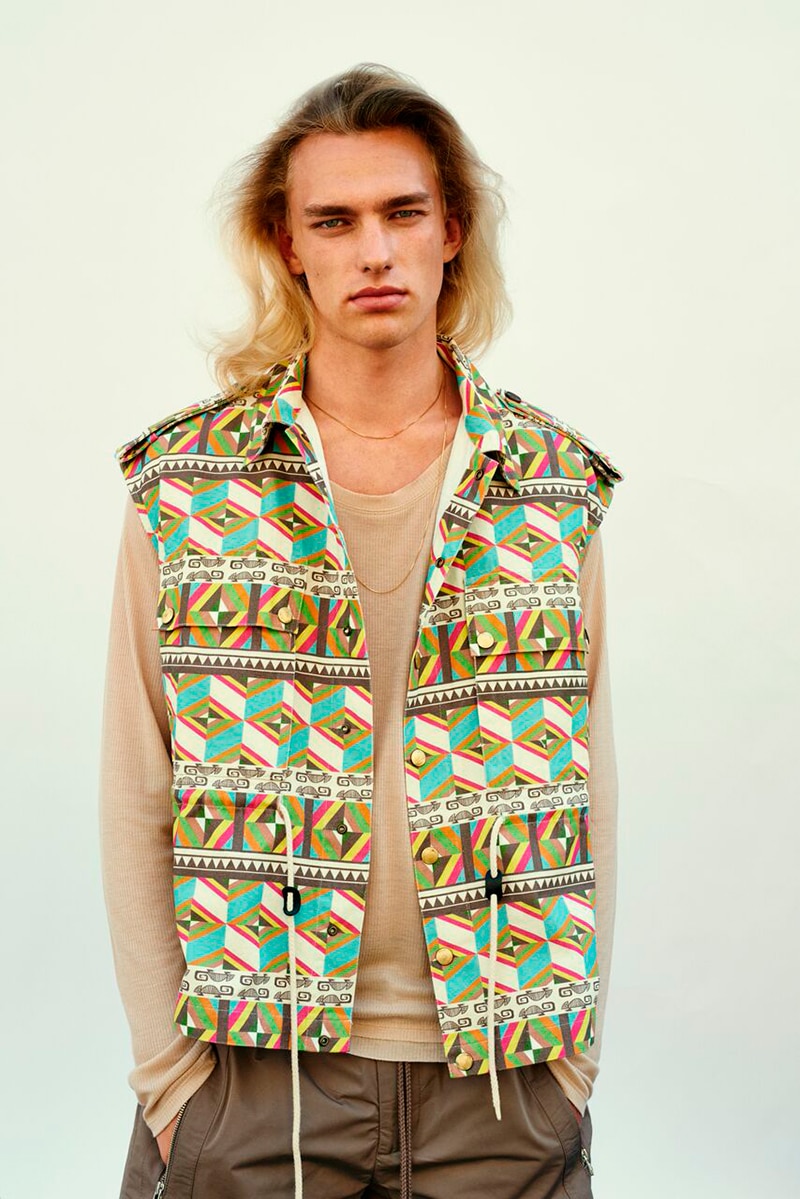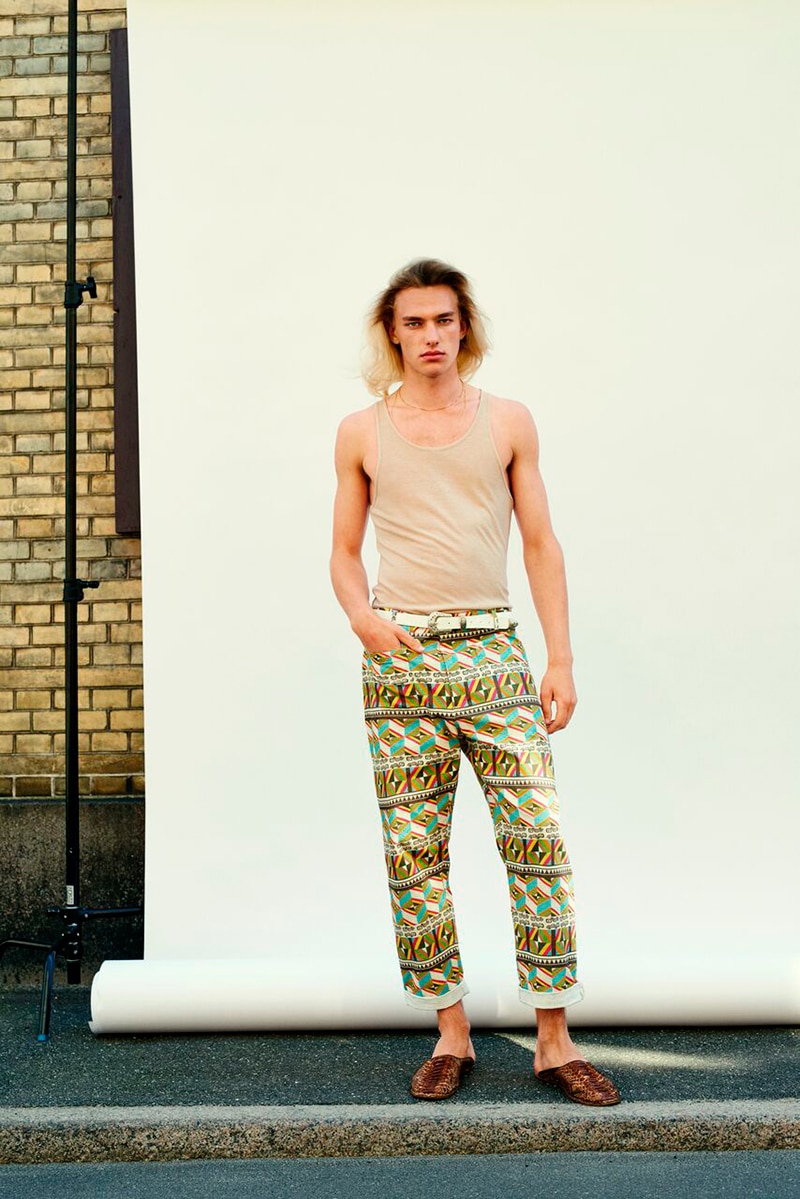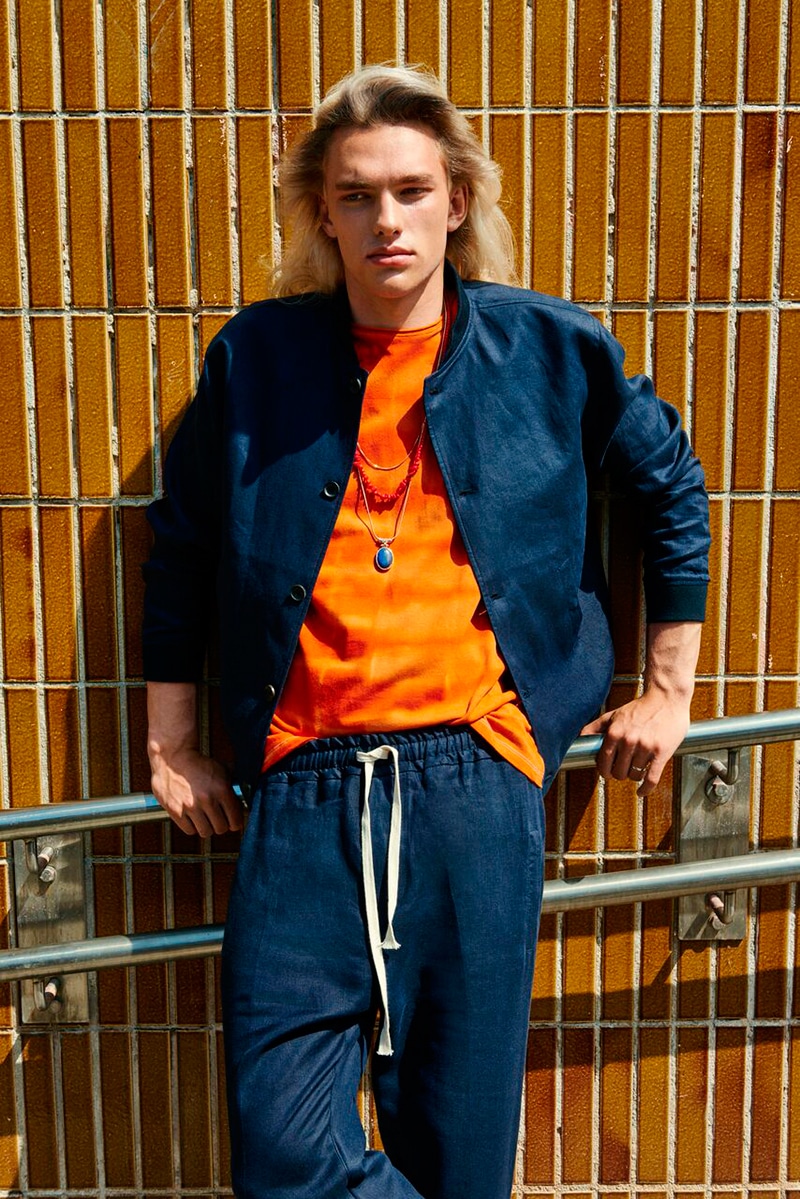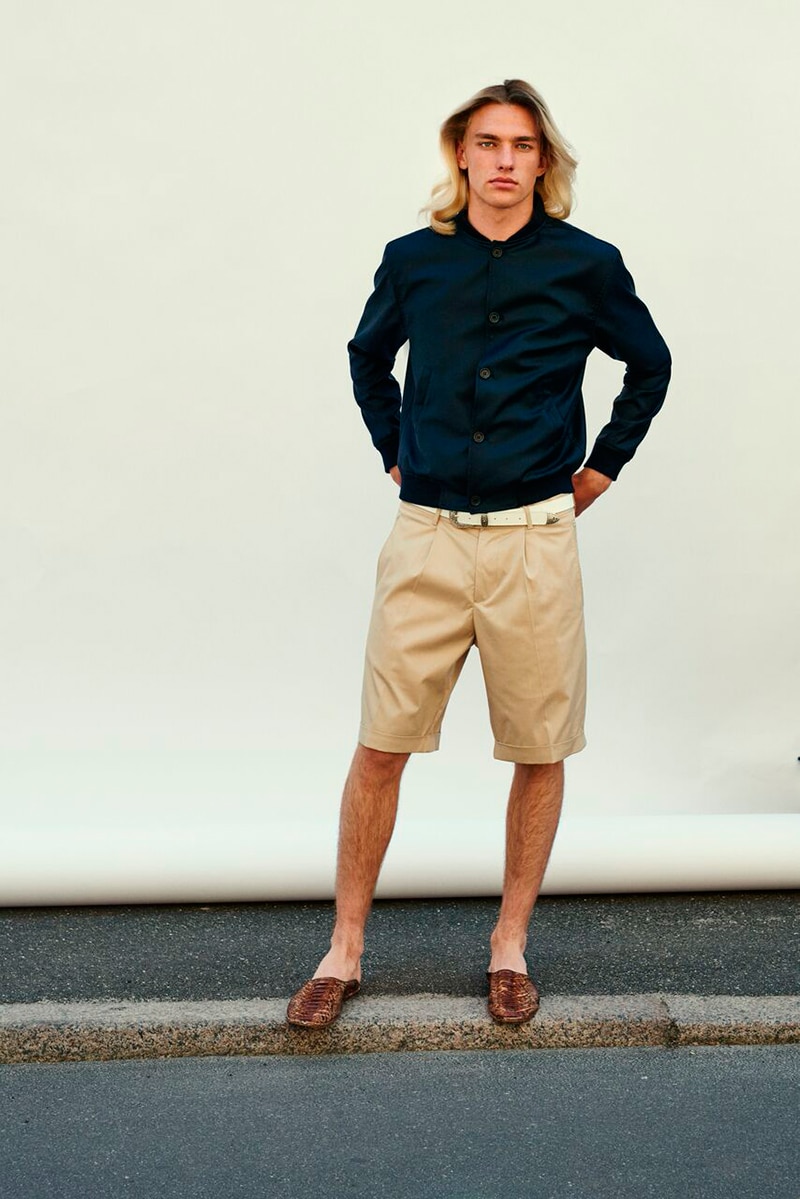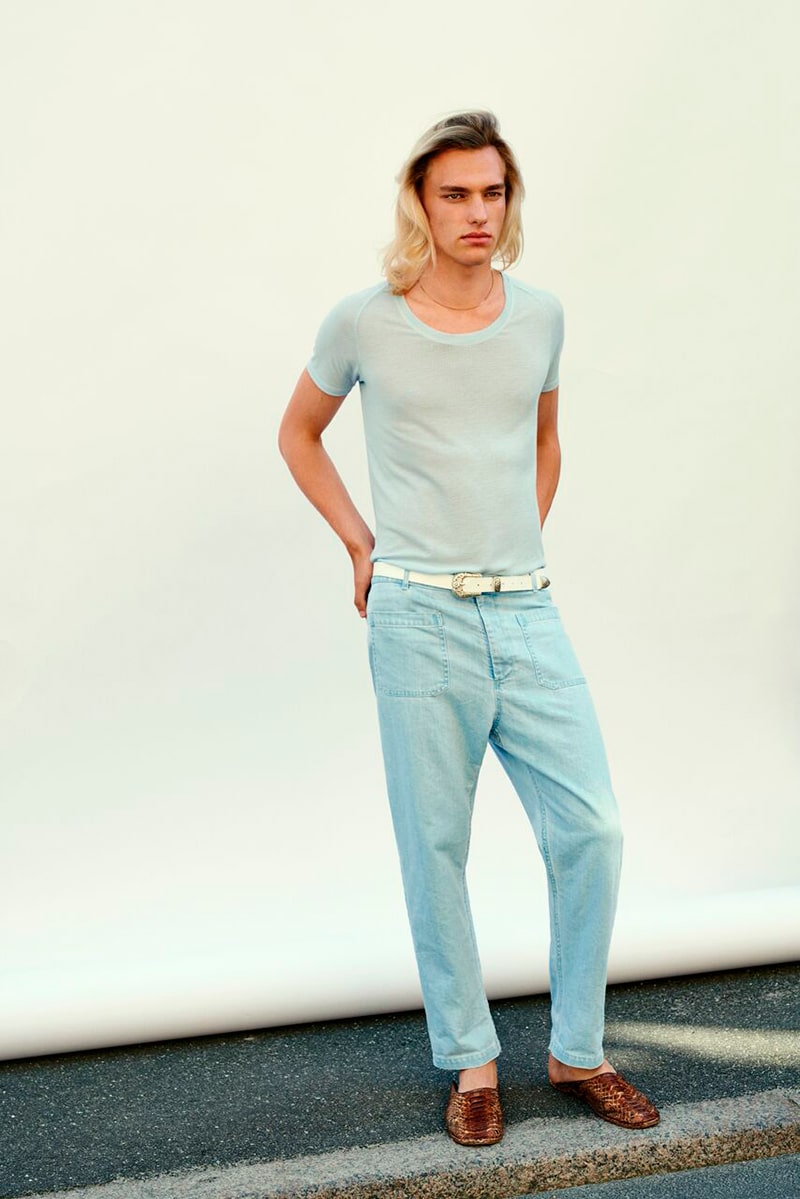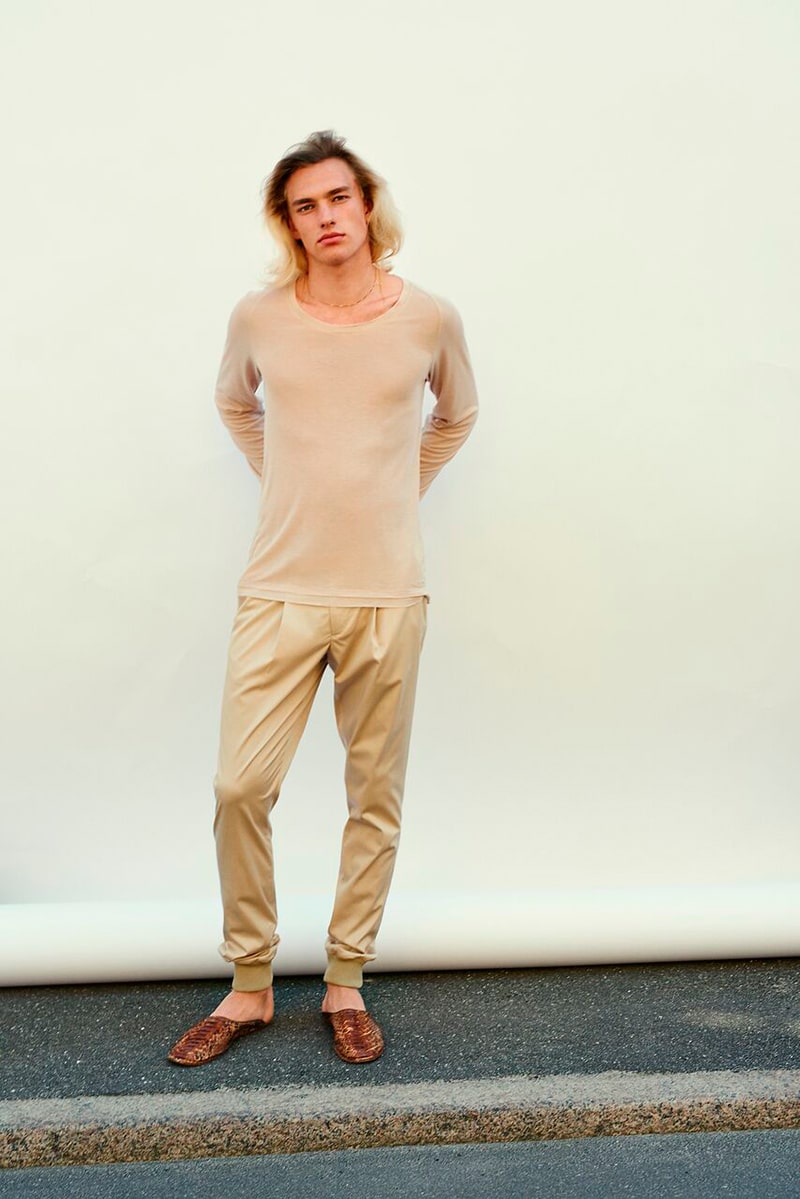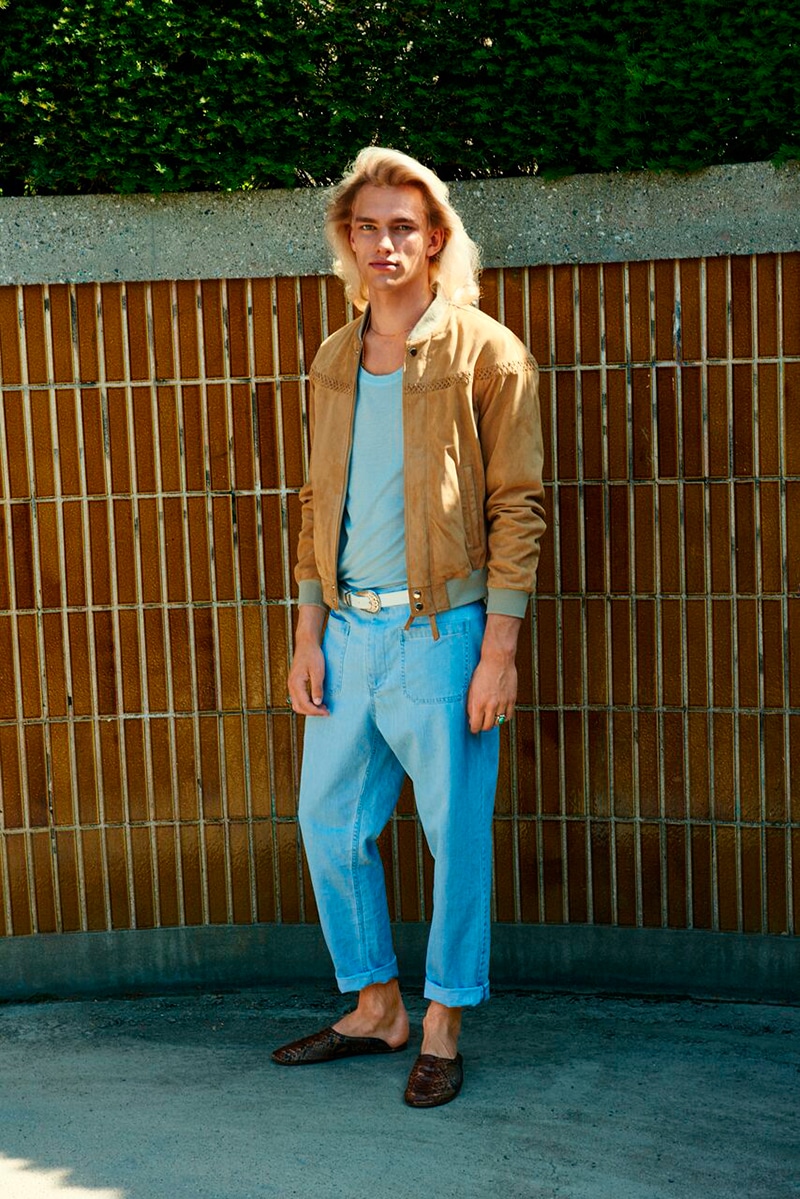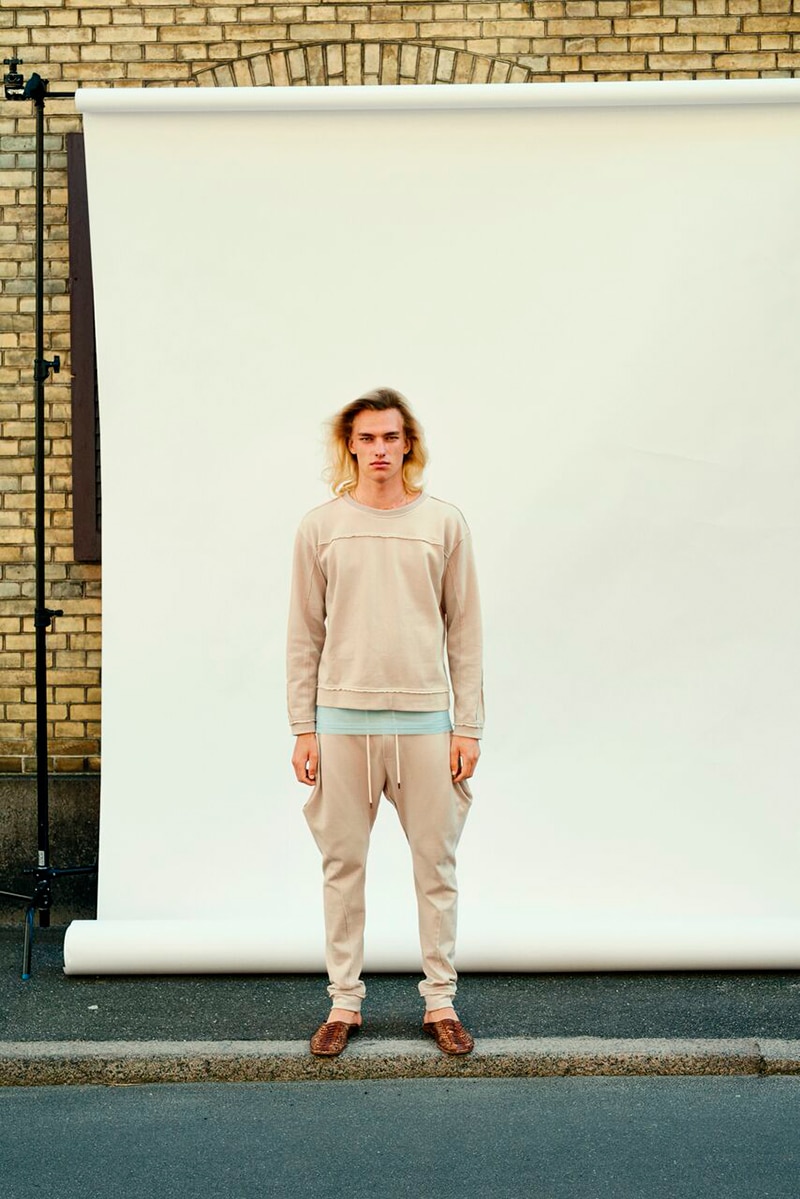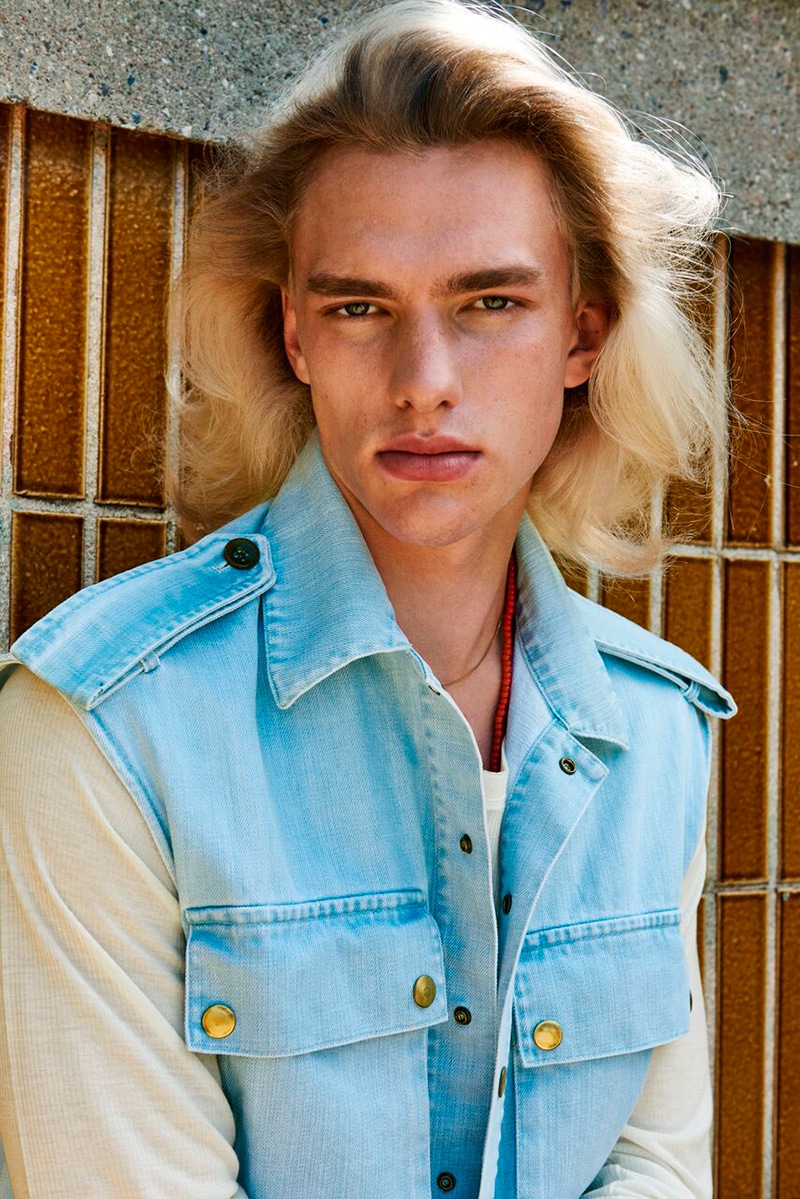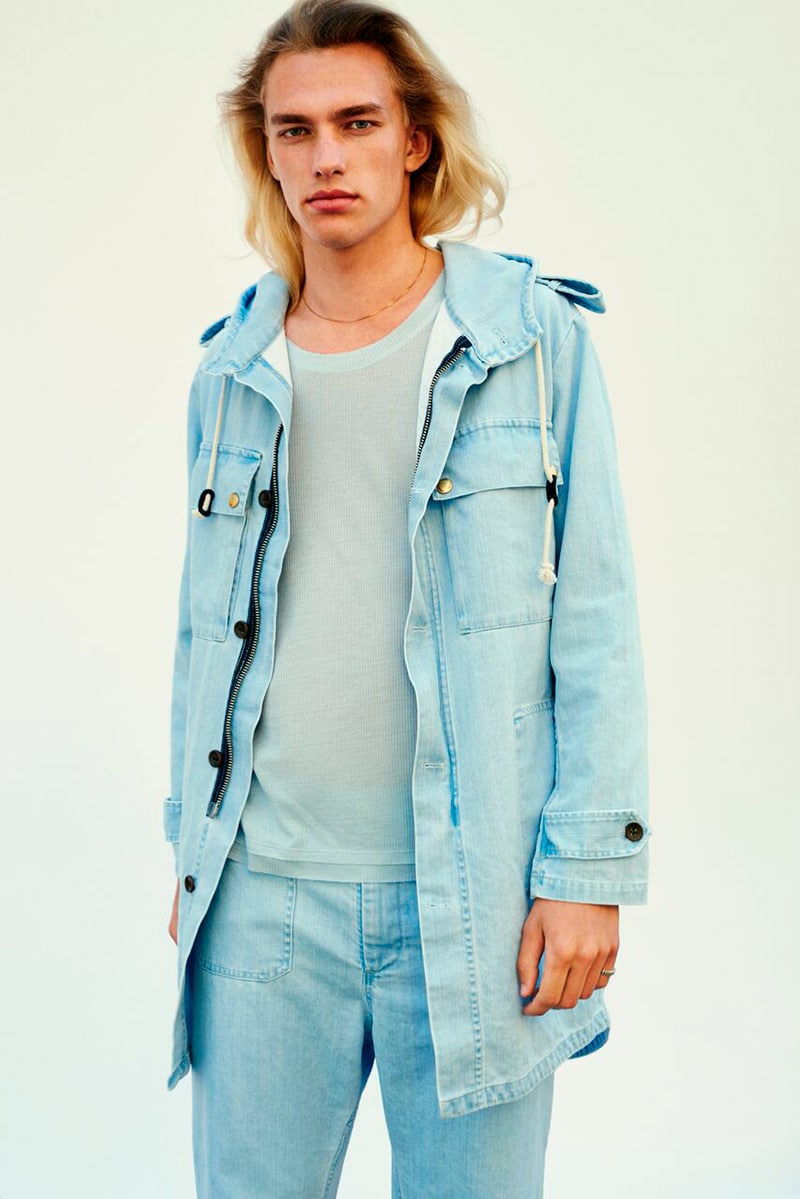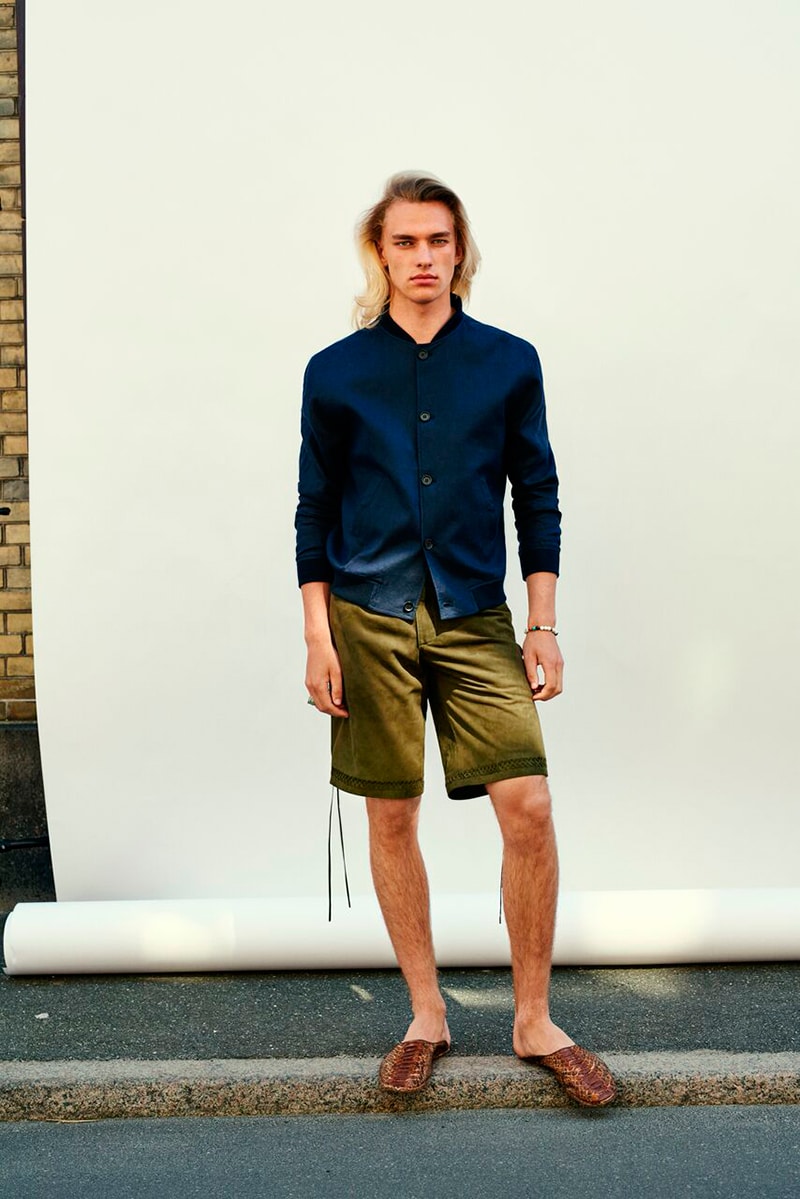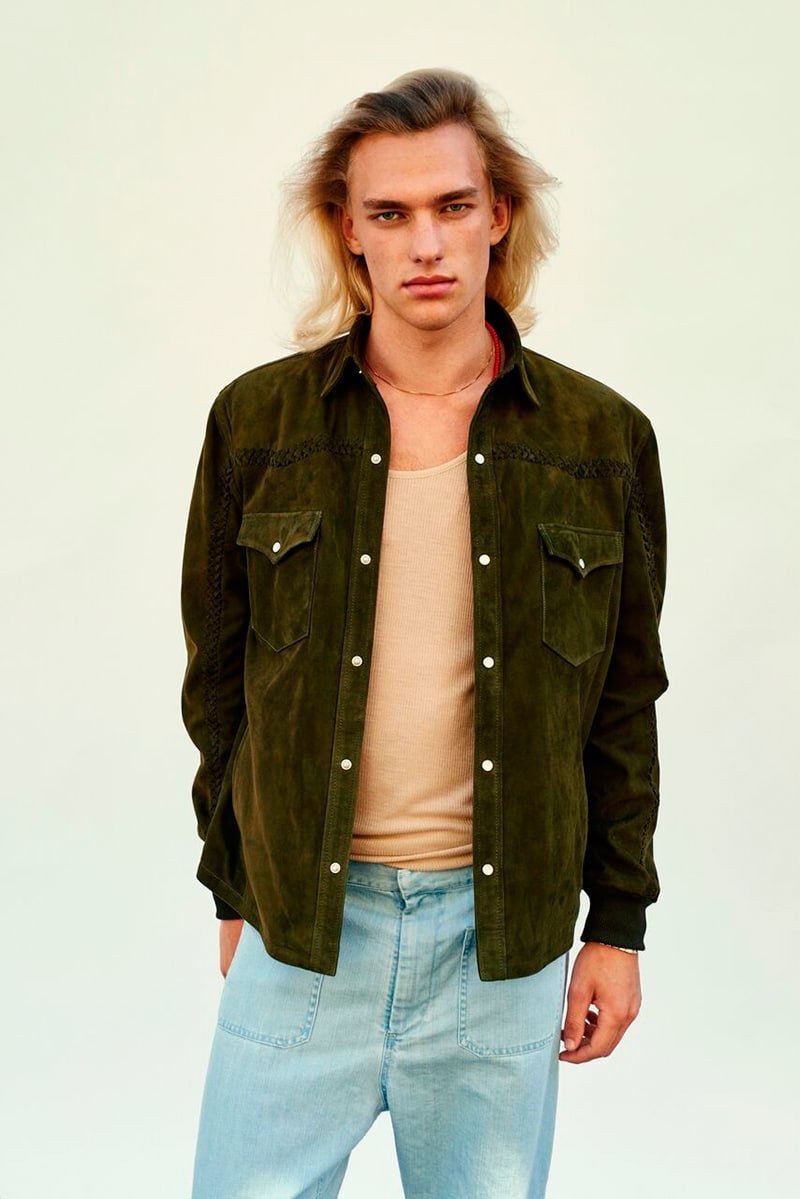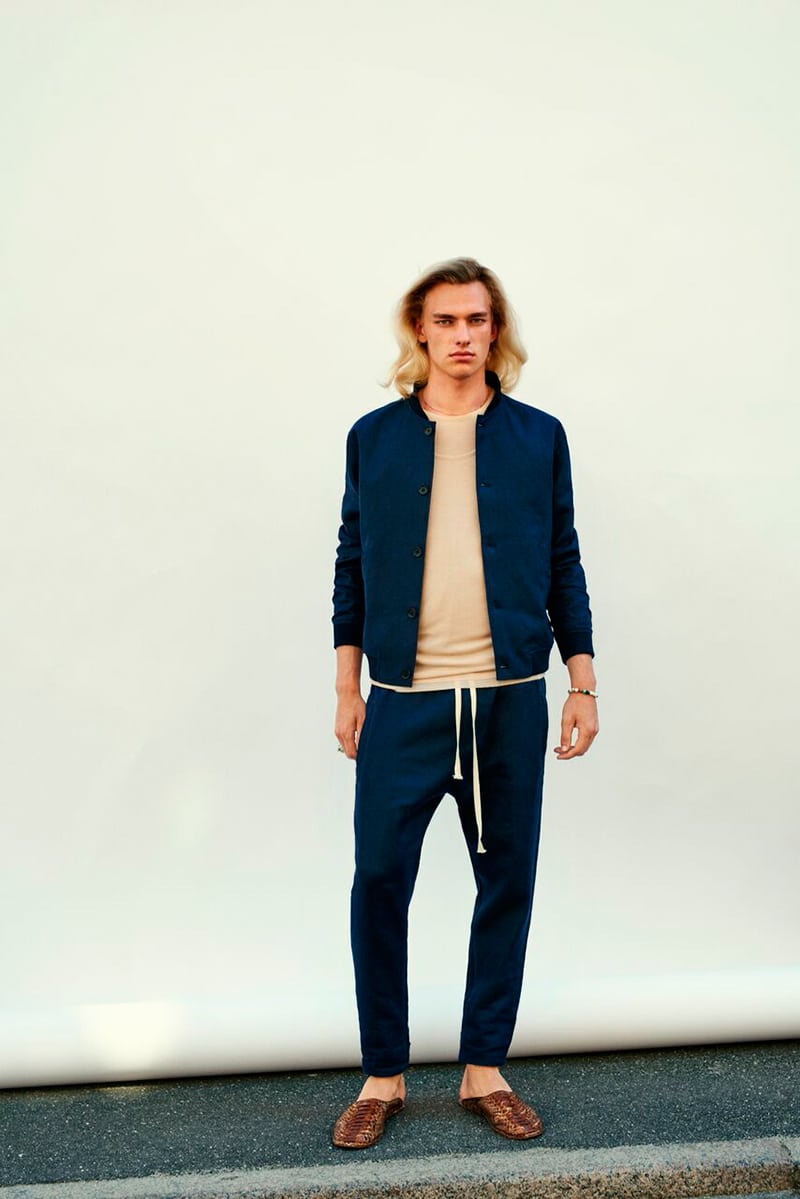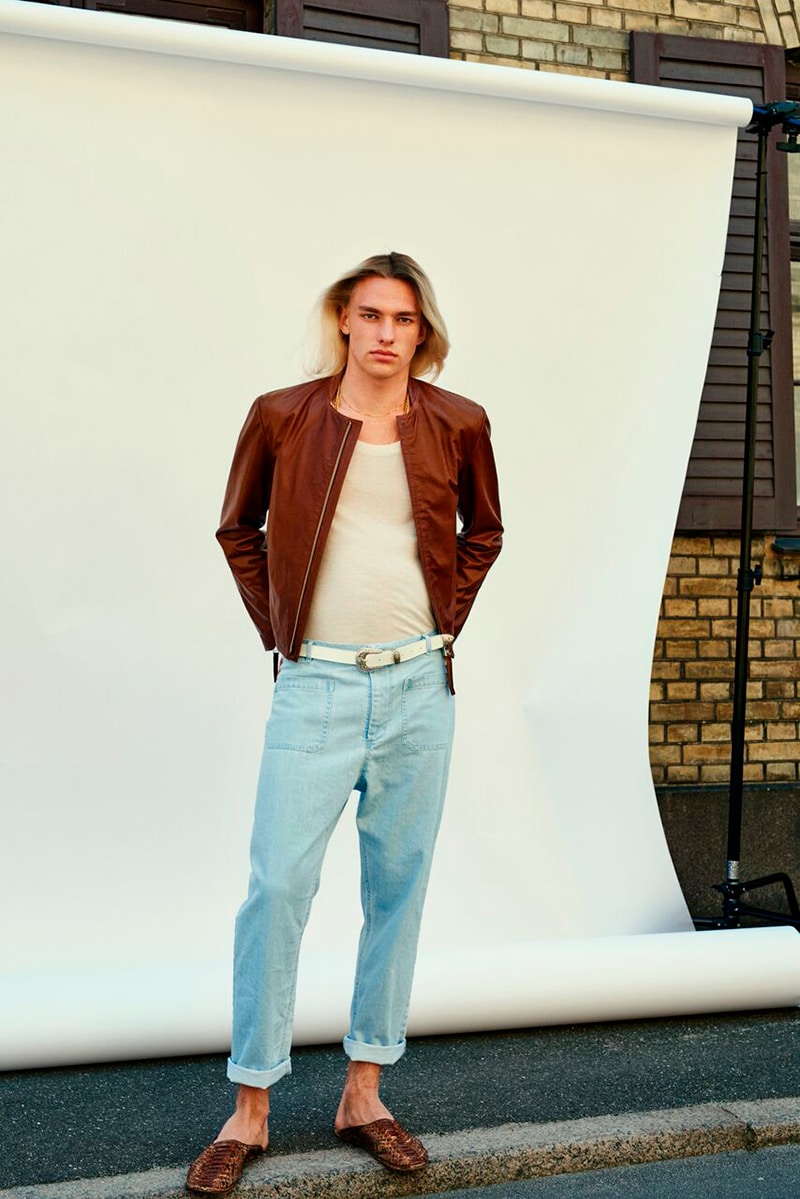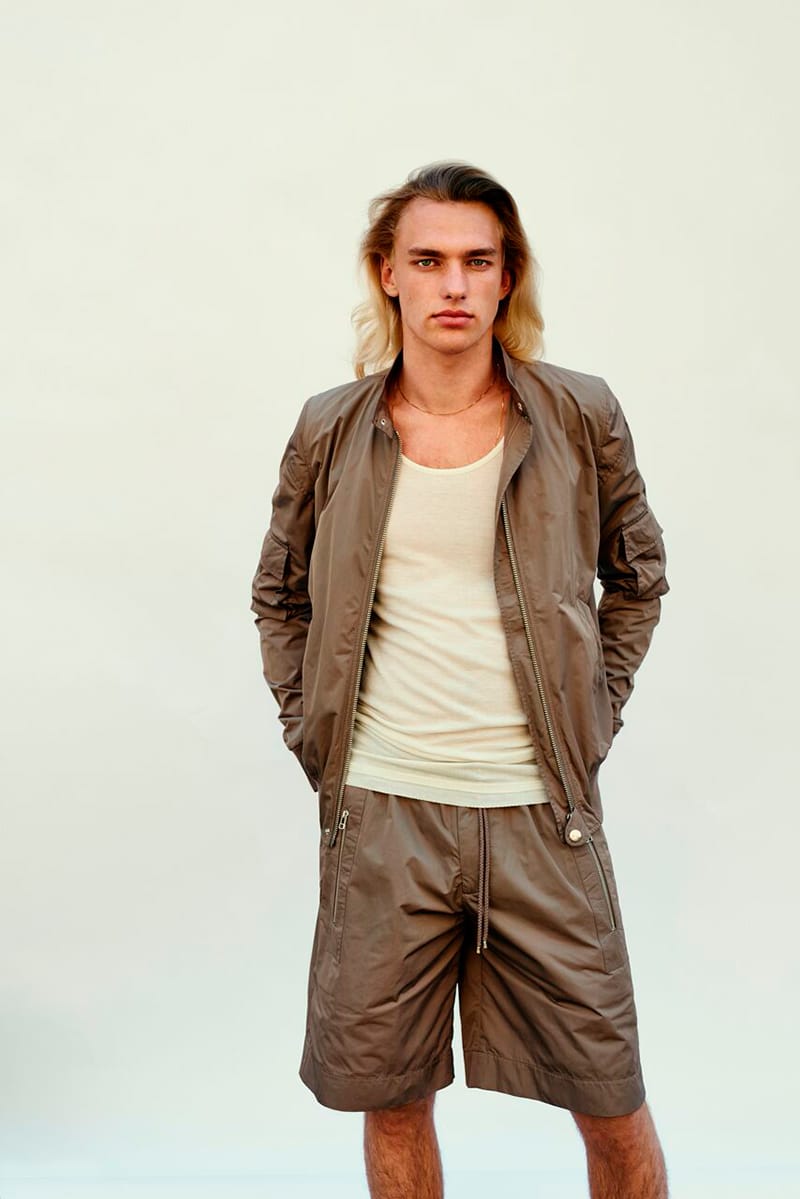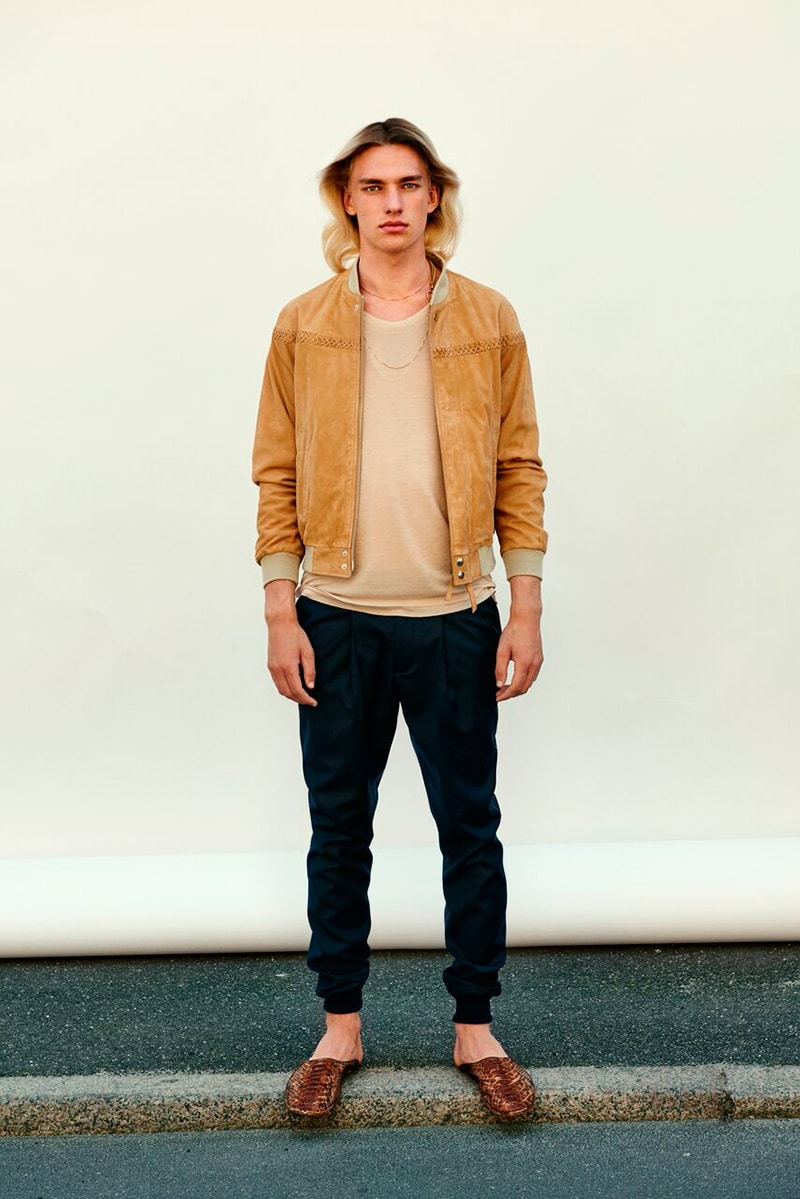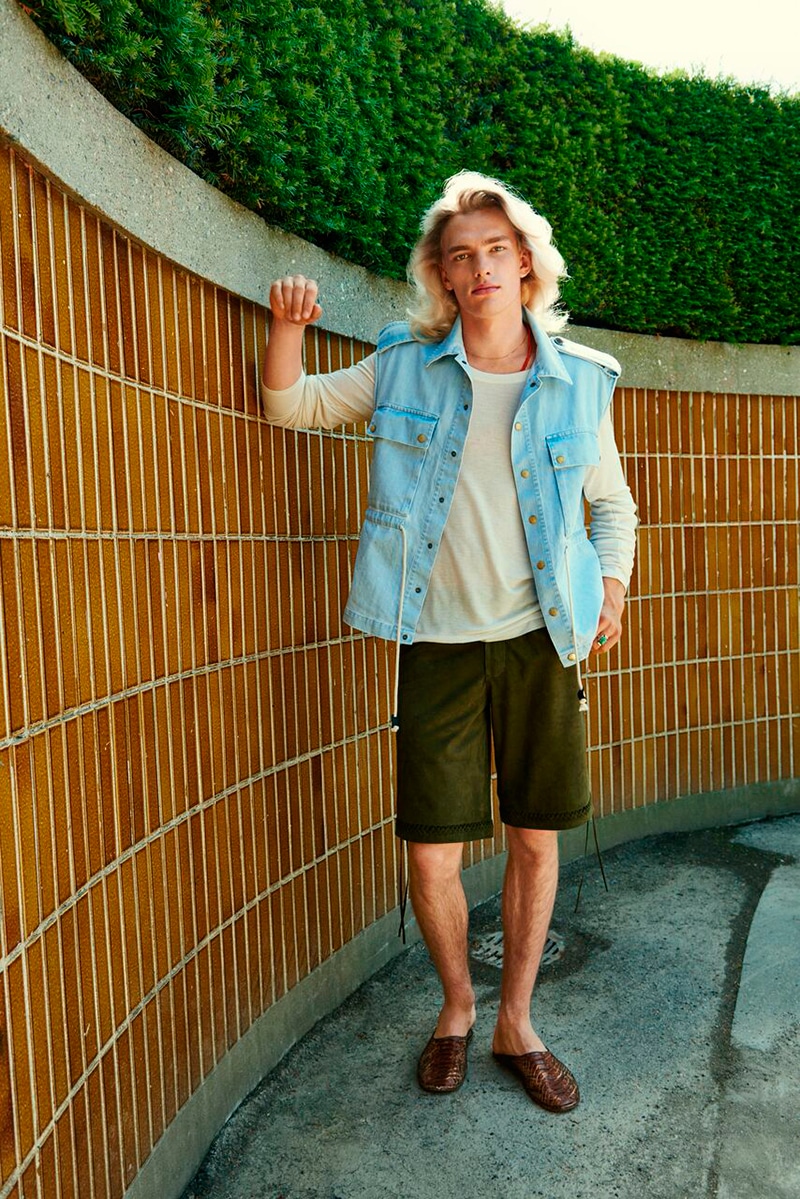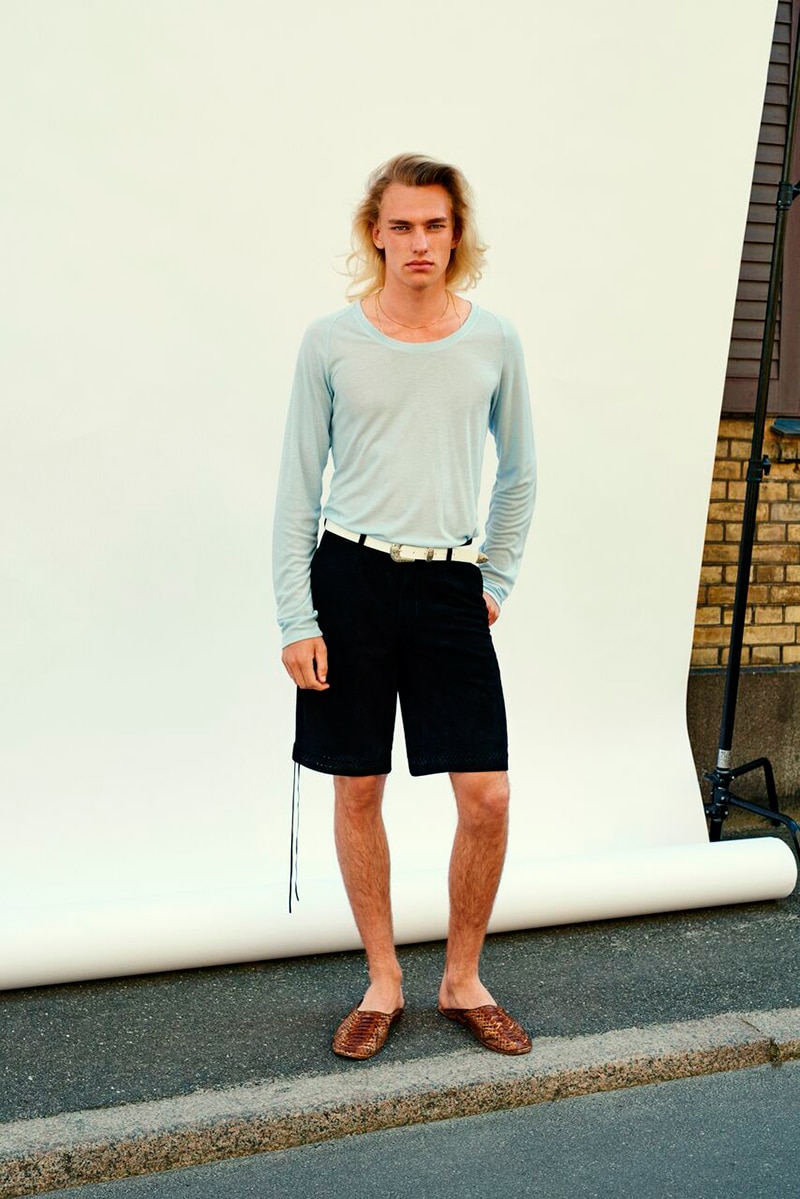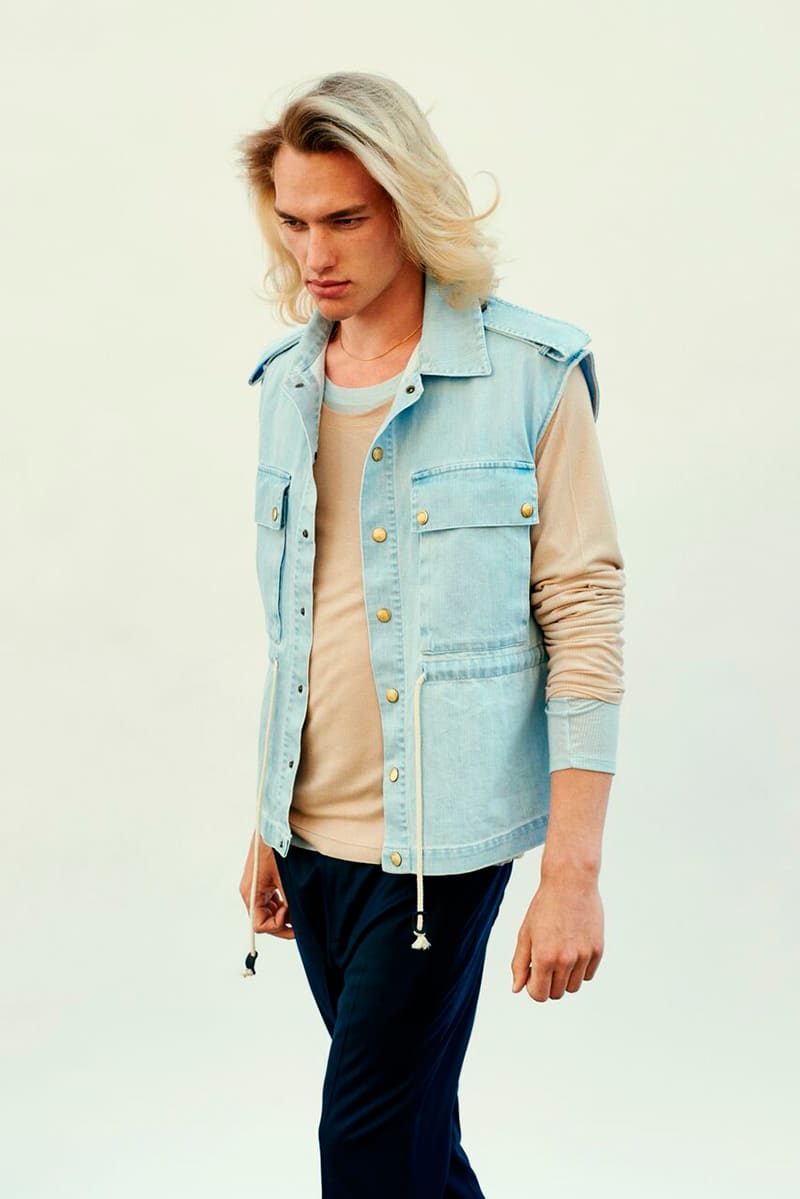 This collection is all about the freedom to dress up. Martin Asbjørn takes you back to the nightlife of 70s disco scene where you dressed up for each other and preached the movement of sexual liberation and freedom of individuality. The collection is inspired by the idea of you can always choose who you are by dressing up in the outfit that reflects the persona you strive to be. "Everything is acceptable. Freedom is everything. It is the freedom that allows you to be the one you want to be".
As a tribute to the modern gentlemen of Congo, better known as the Sapeurs, Martin Asbjørn has collaborated with Benjamin Adana on a graphic African inspired tribal print that is colourful, experimental and fresh. The "Oasis" print is inspired by a camouflage print that does not want to camouflage anything but is eager to get noticed. It looks vintage yet so contemporary. The print is transferred on to a thin hooded military coat, shorts and loose fitted trousers. Another signature story of the collection is the light blue denim in 70s inspired style with denim pants with back pocket on the front, see-through bodyfit t-shirts in fine cotton and a belted denim vest. The vest also comes in a Texas inspired suede version easily put together with the tie-die muscle tee and suede shorts with braid details.
The colours of the season spans from vintage brown to olive green, sand, tie-die orange and navy. Throw the vintage looking nylon pilot bomber jacket over the shoulder and feel the seductive and ever so addictive vibes of modern disco dandy style.
The SS17 collection will be available on January 2017.