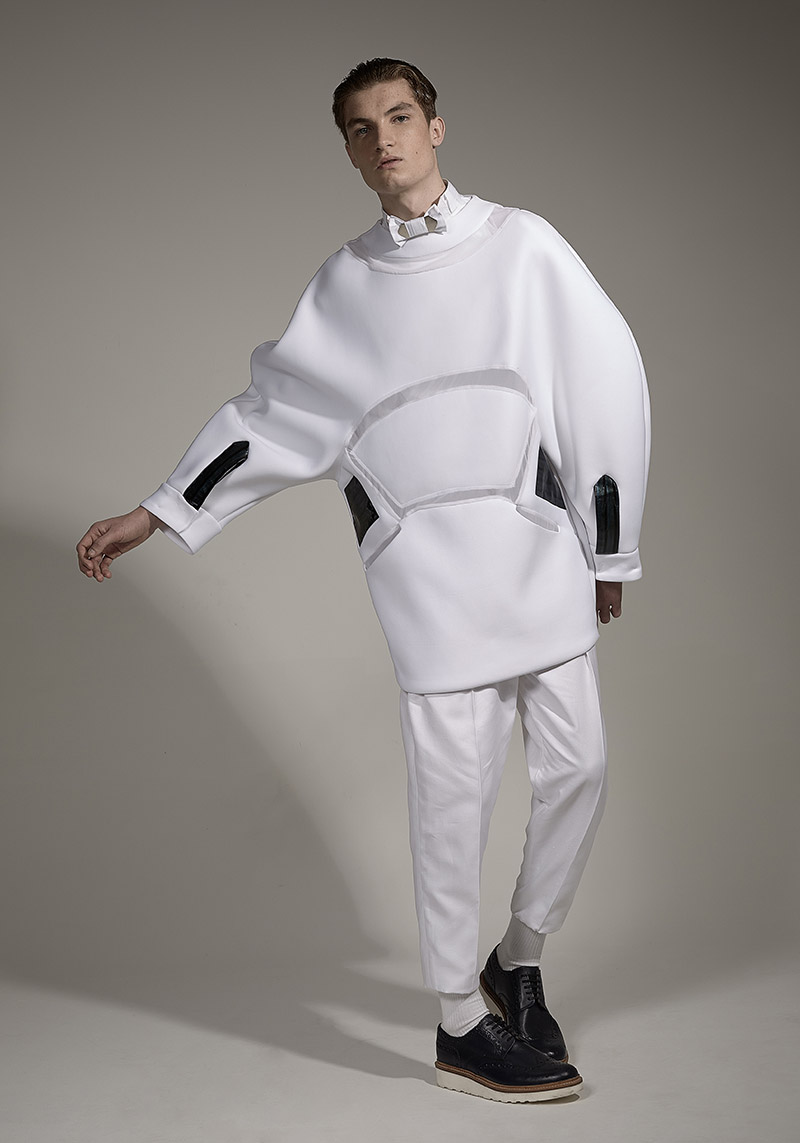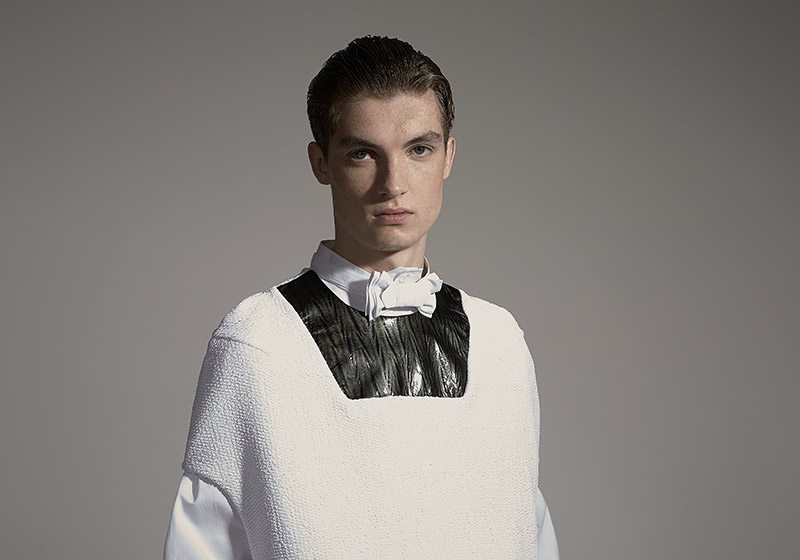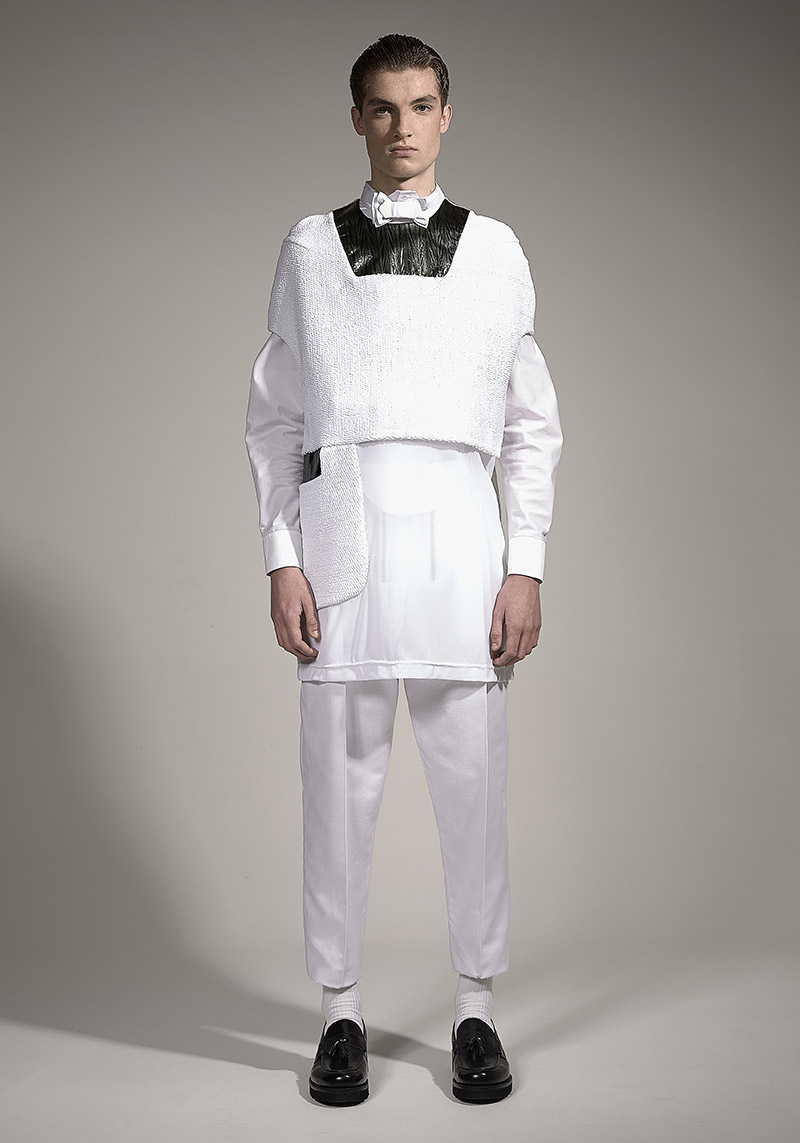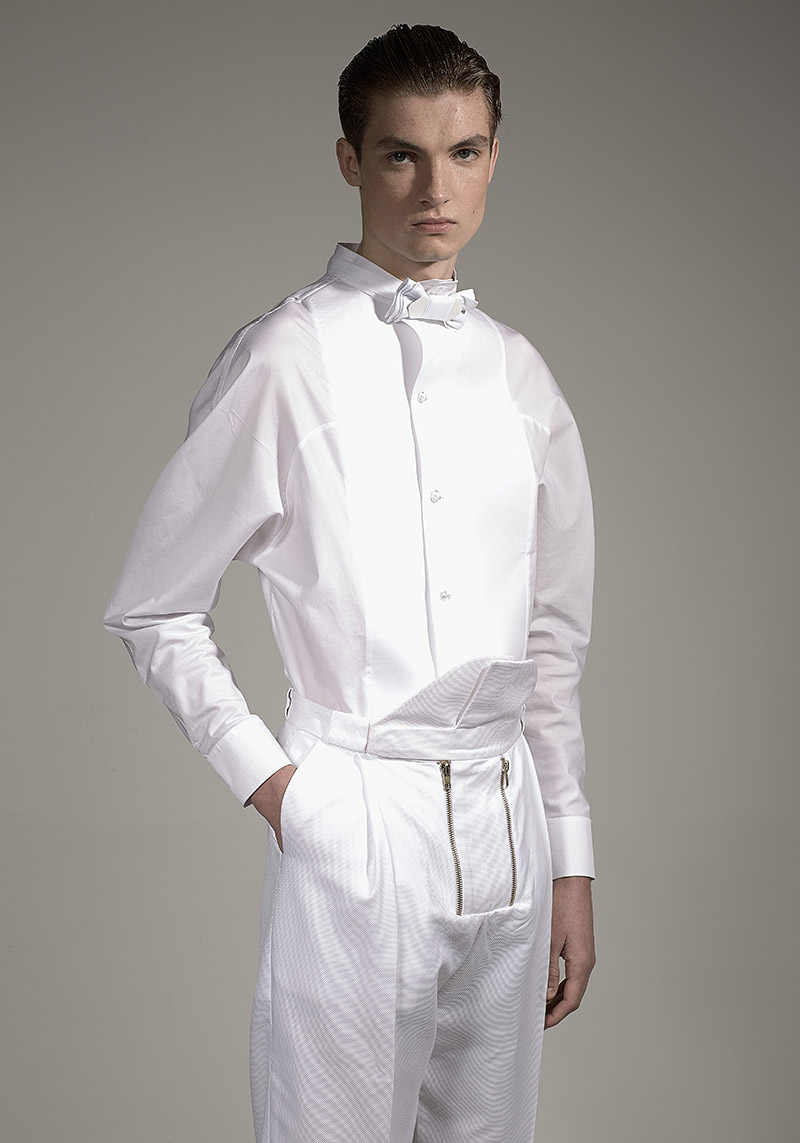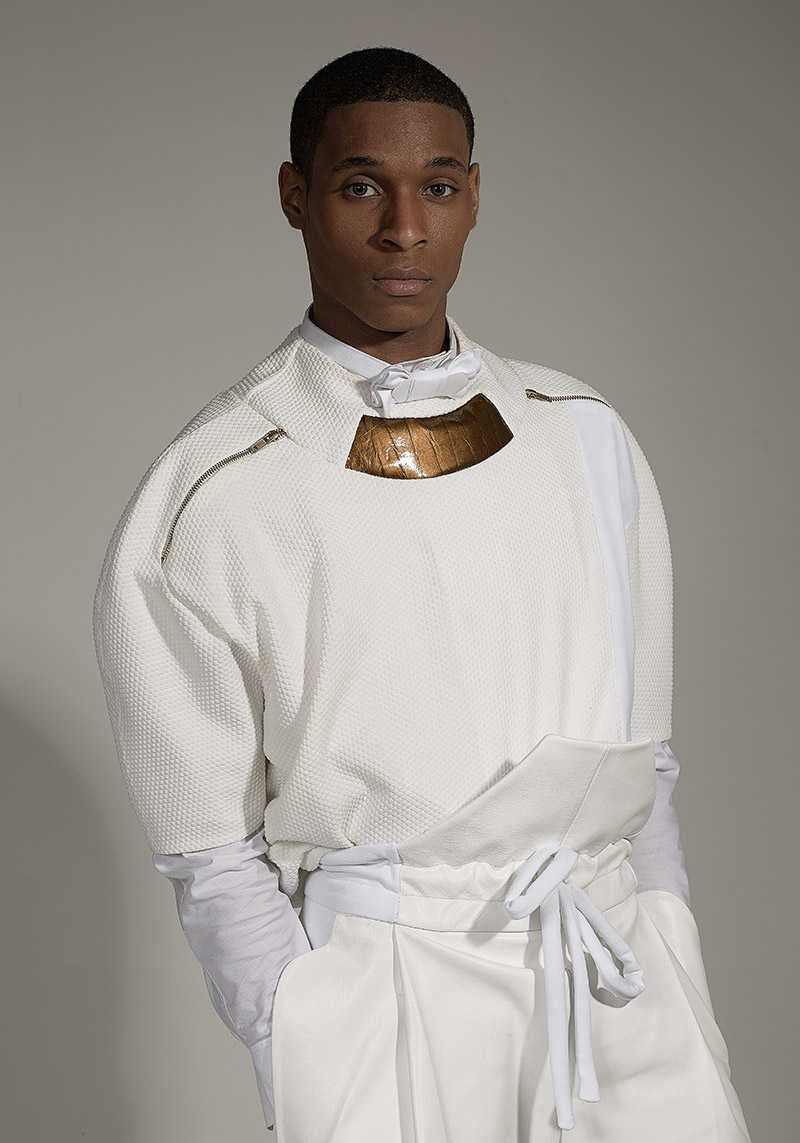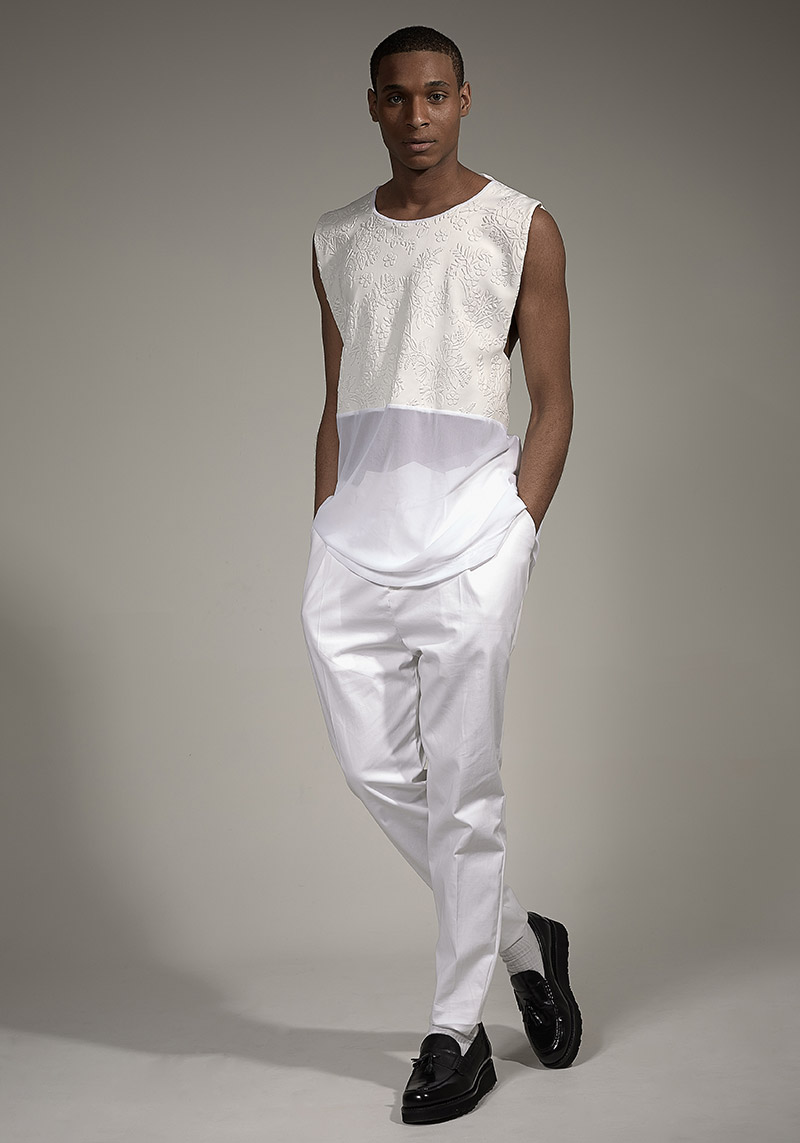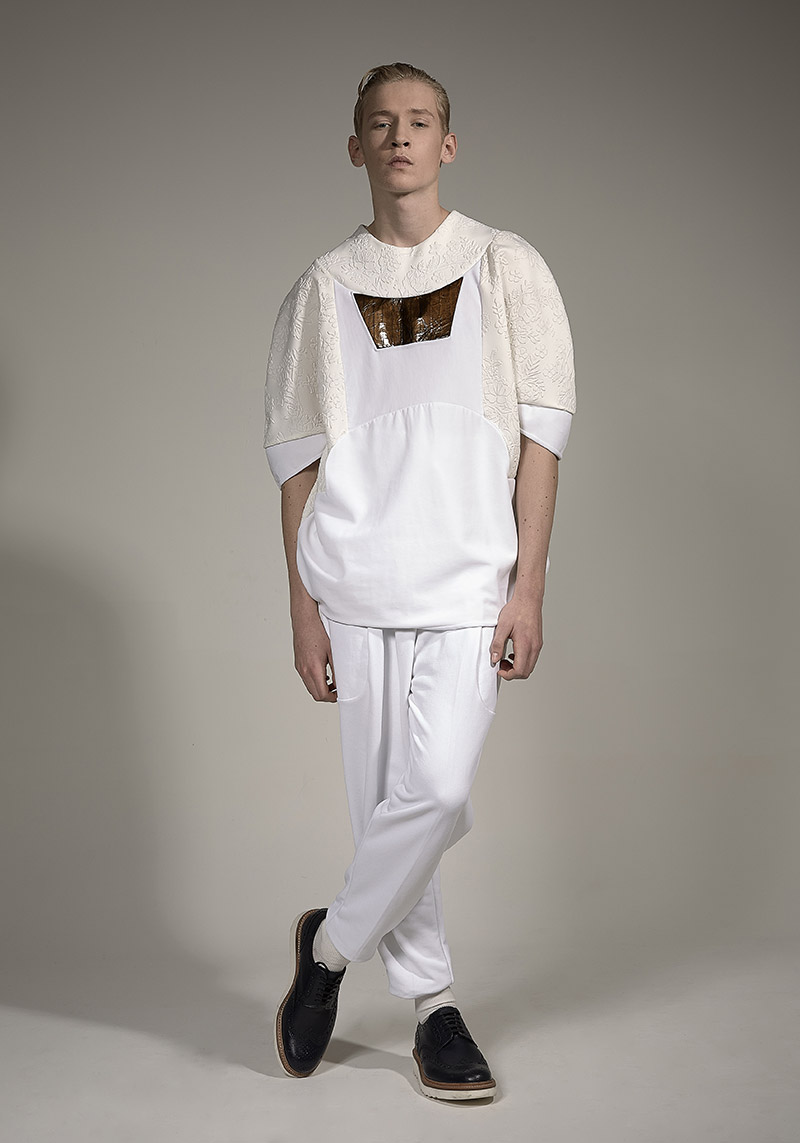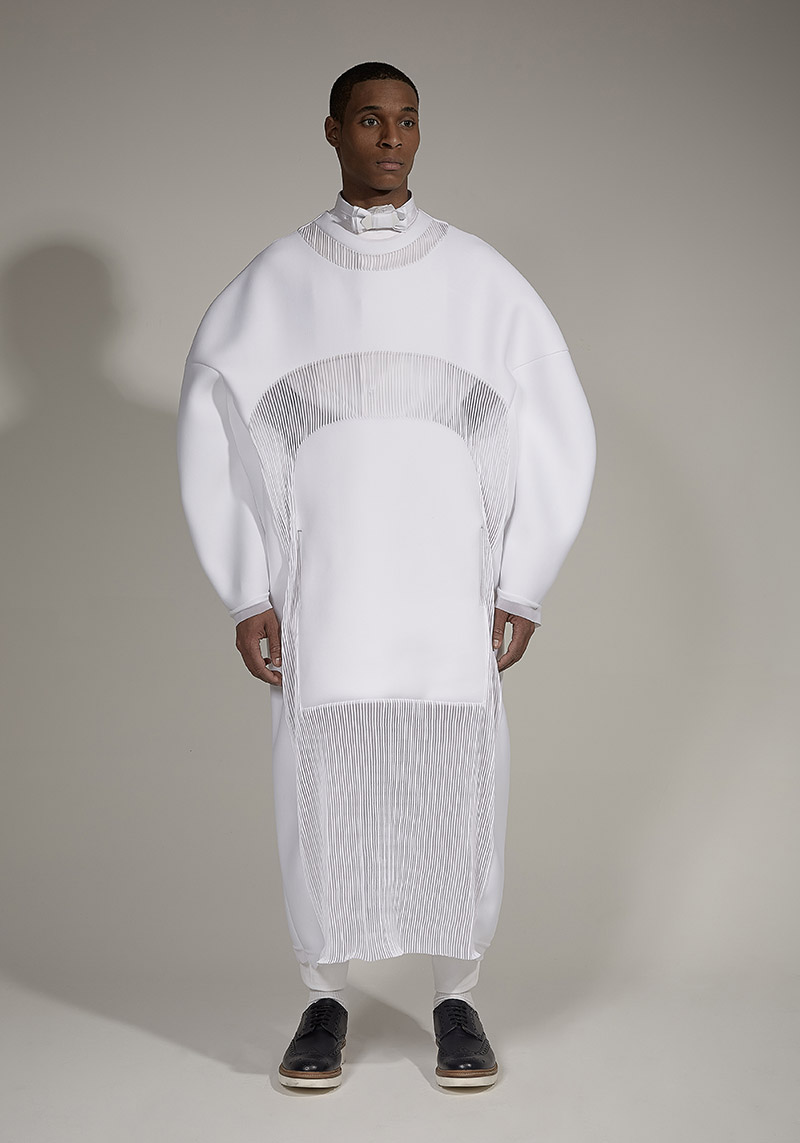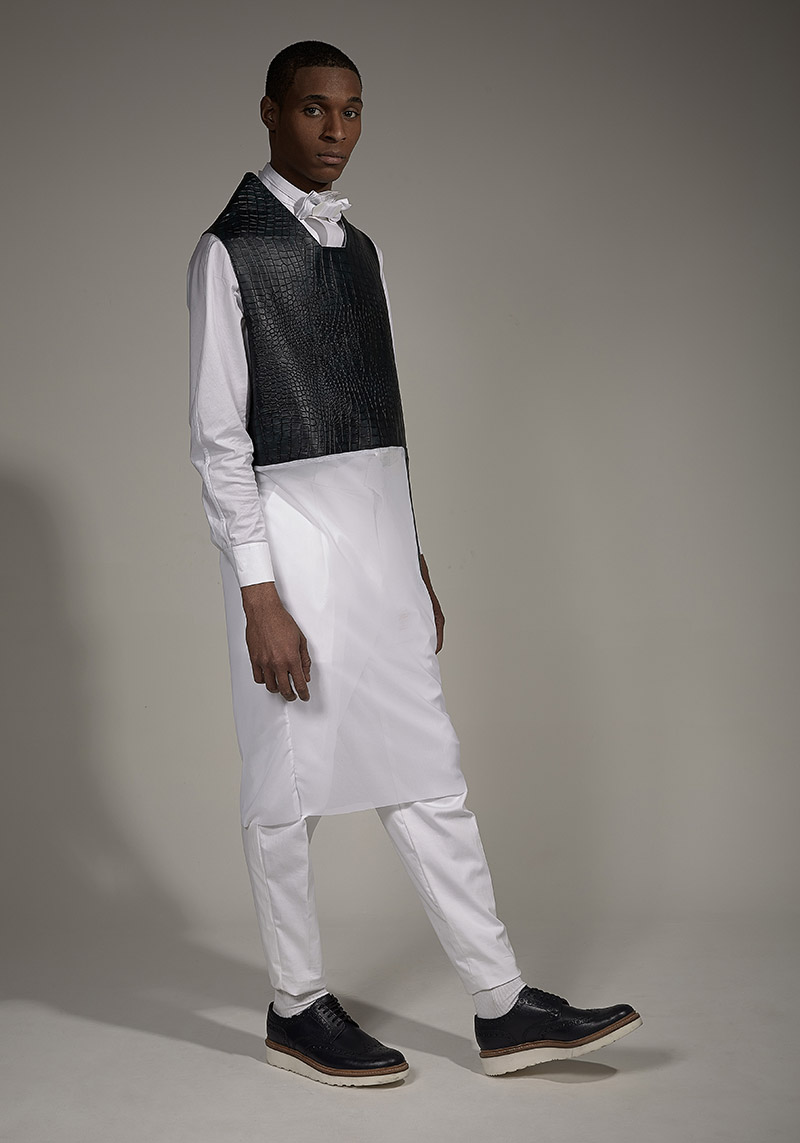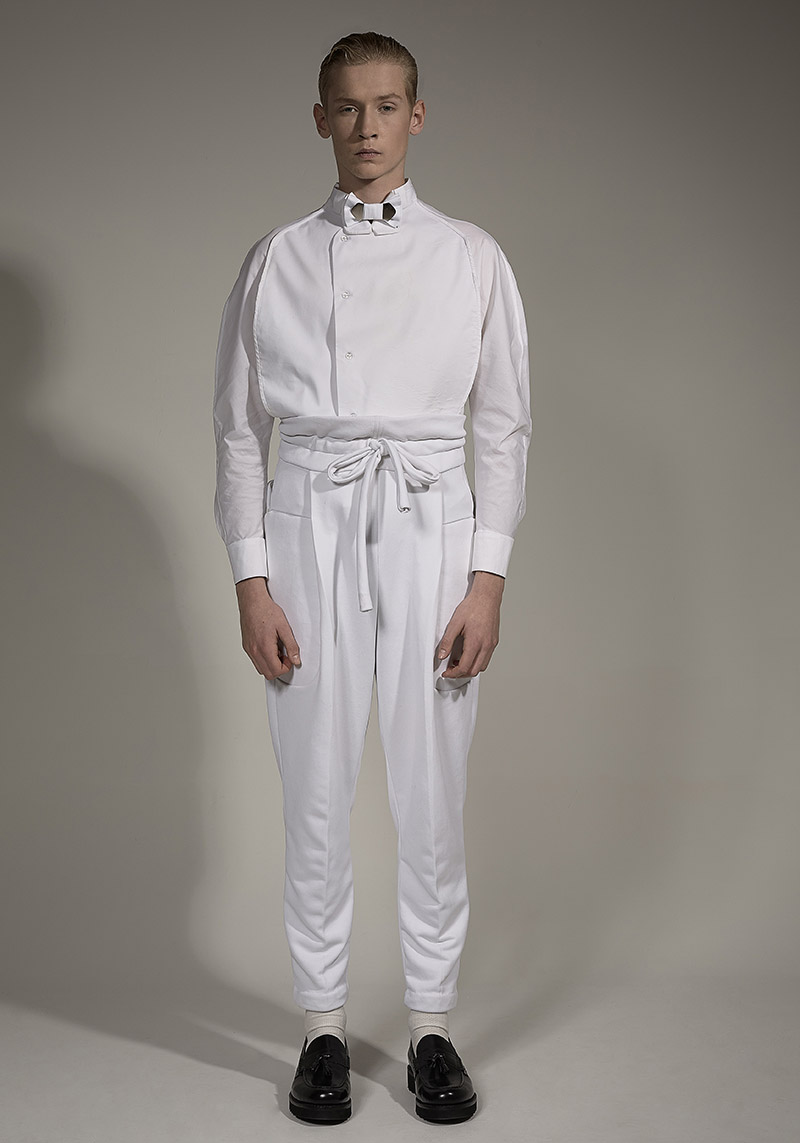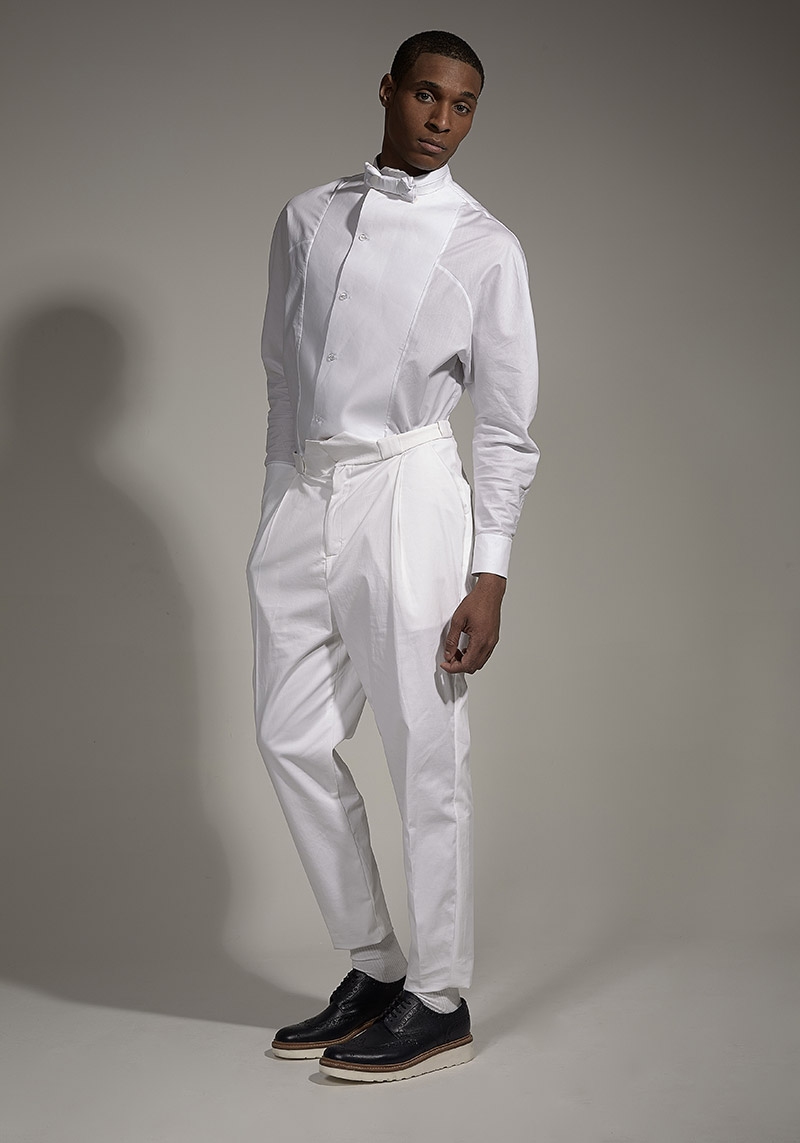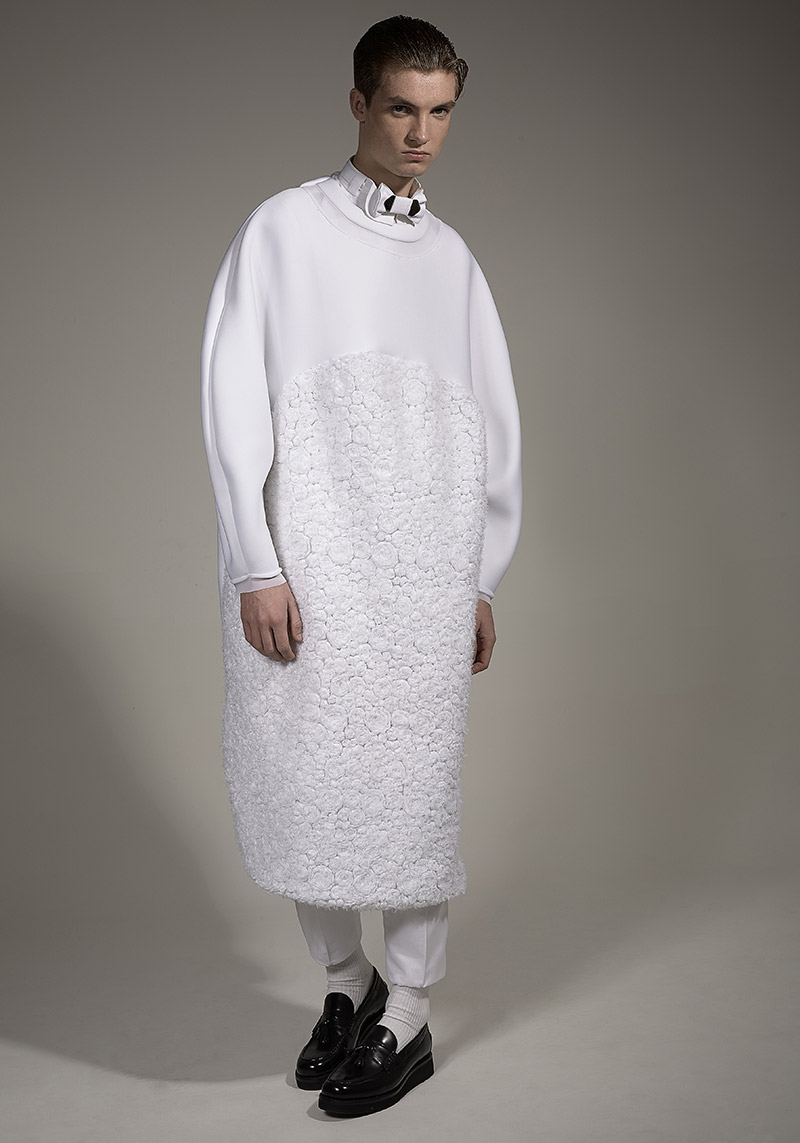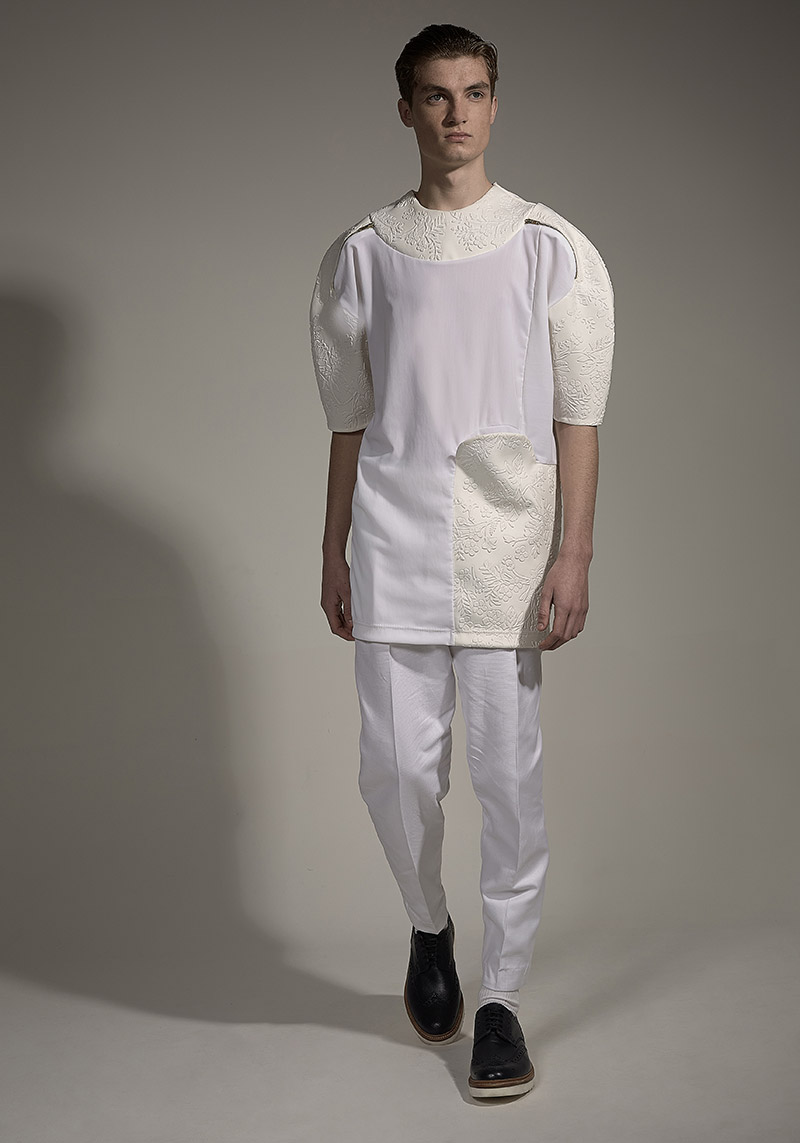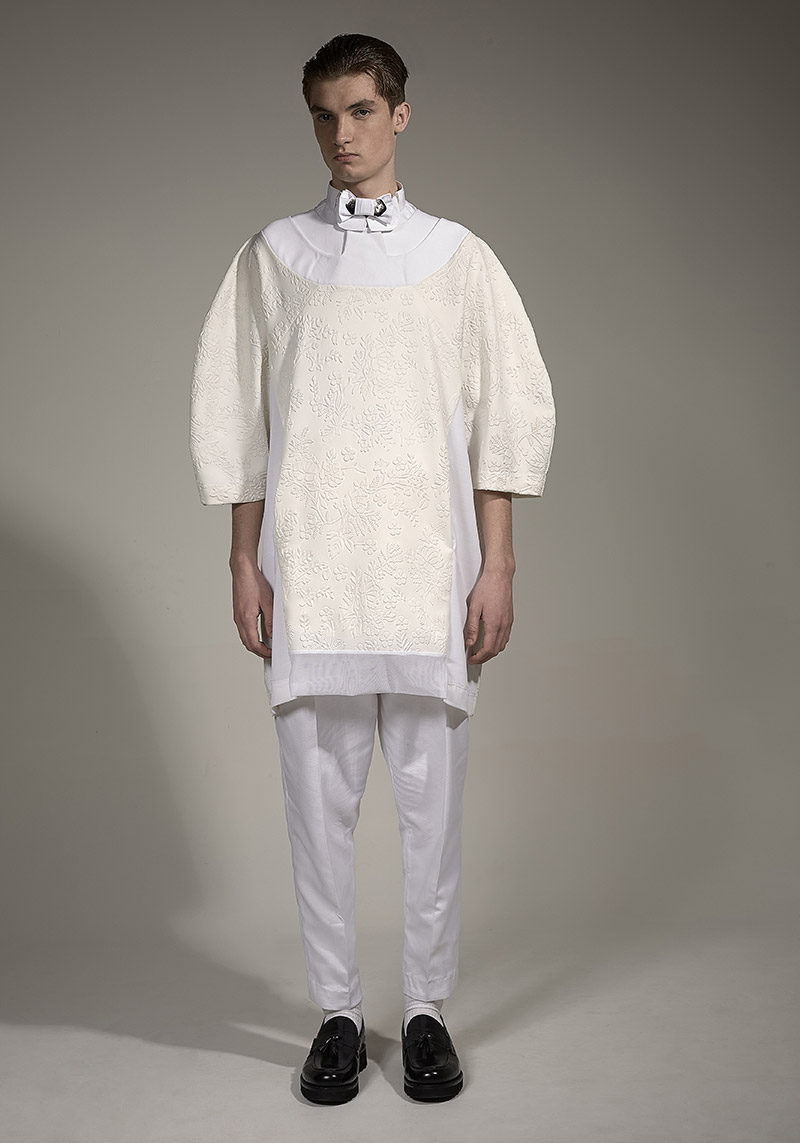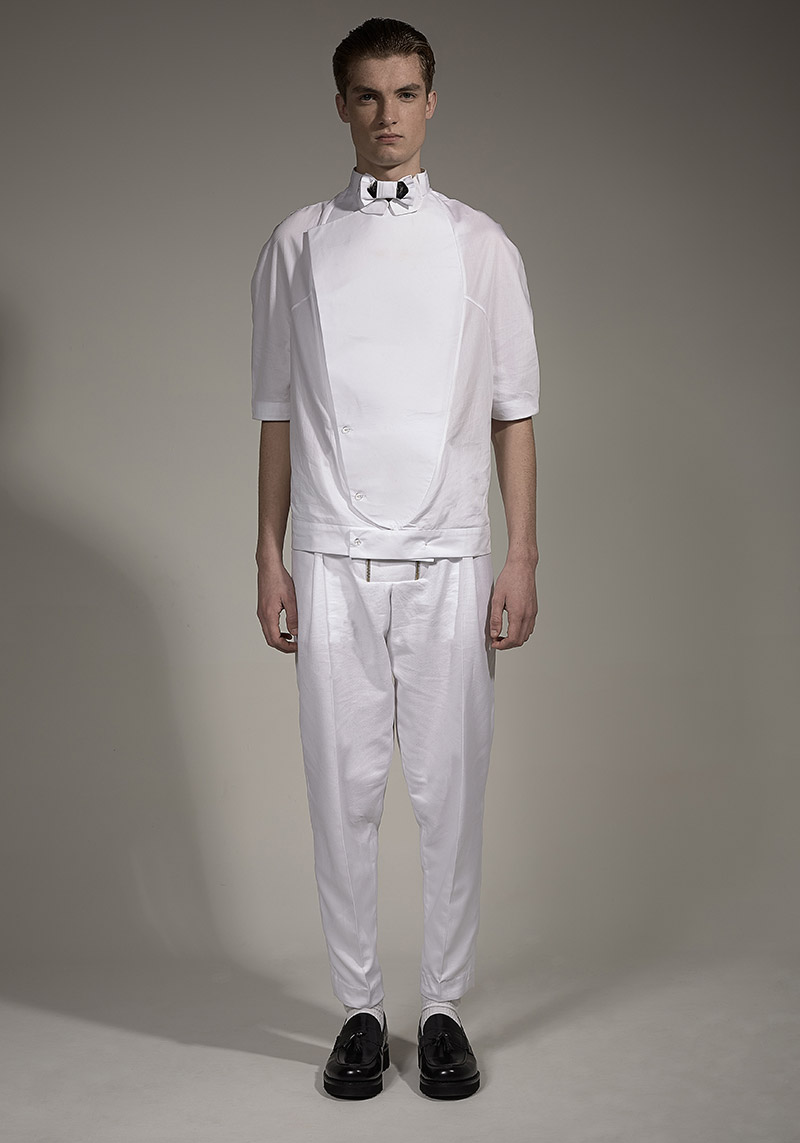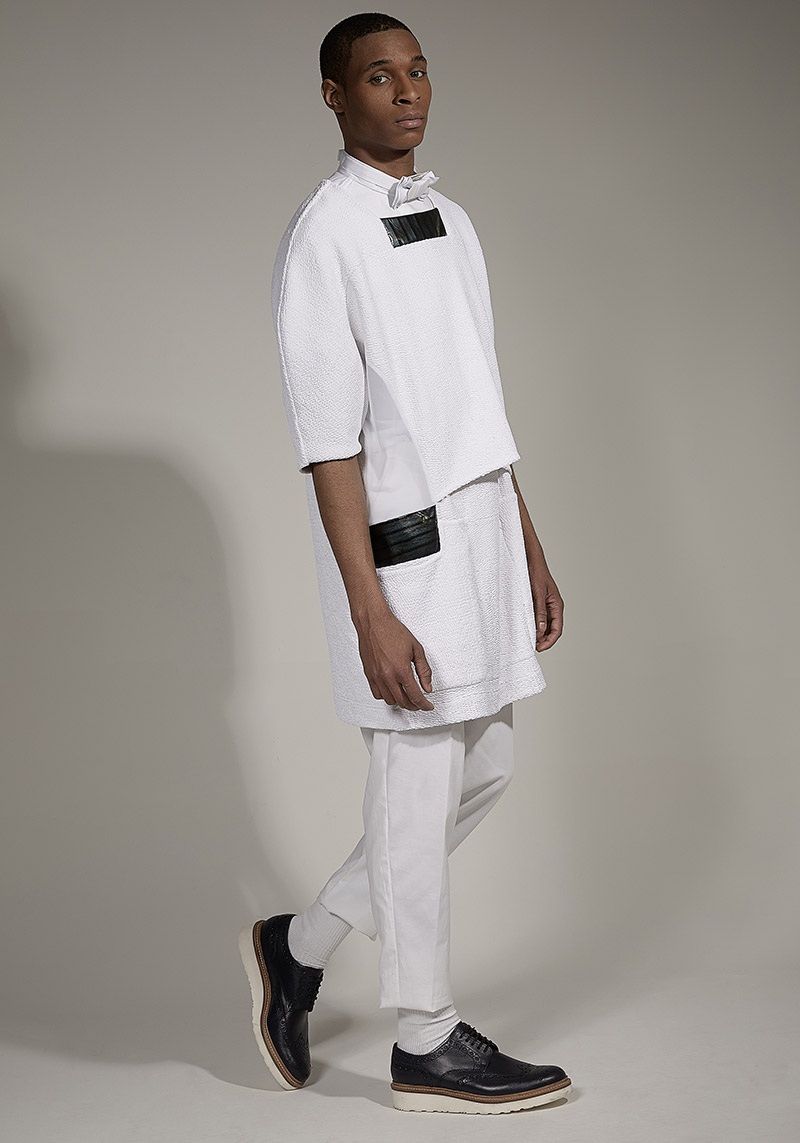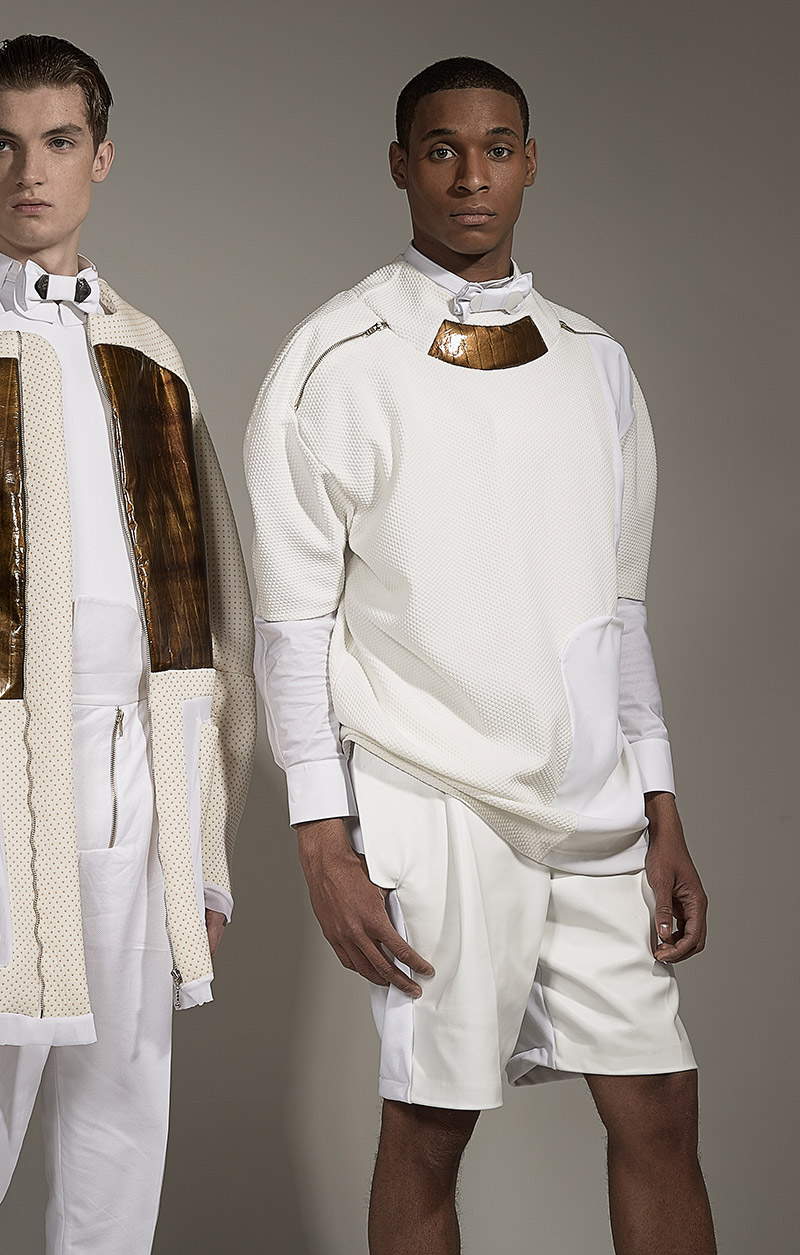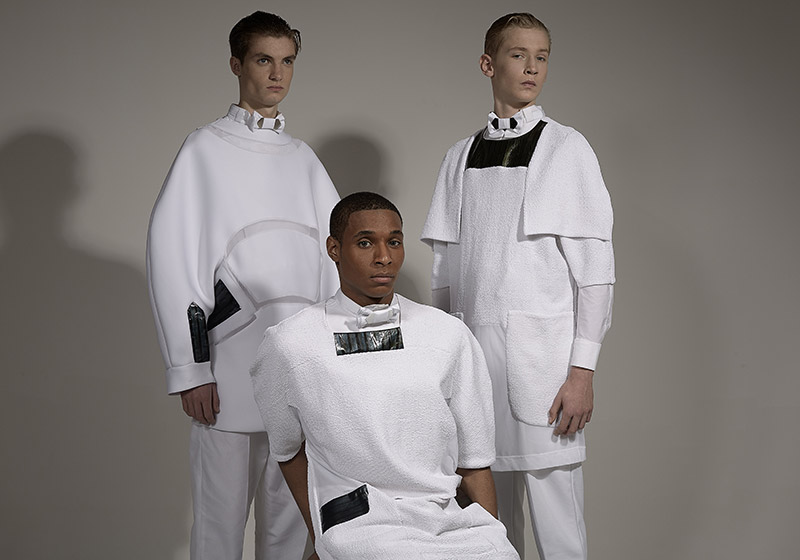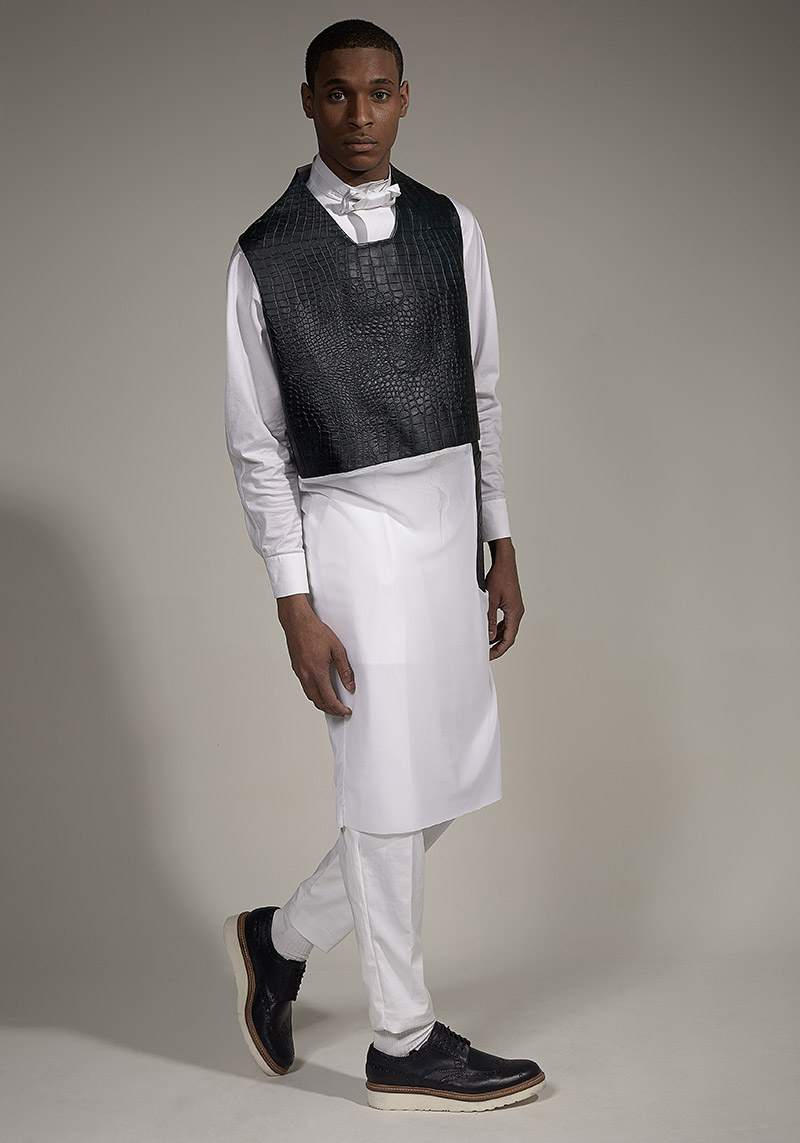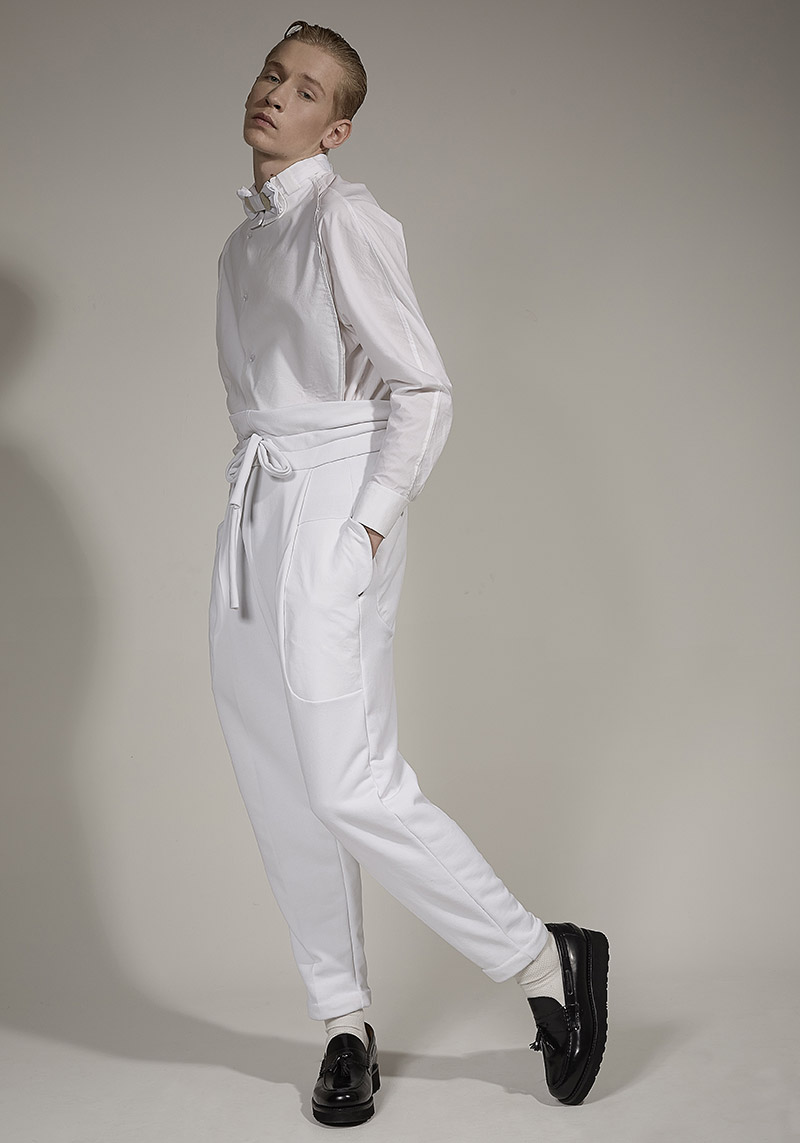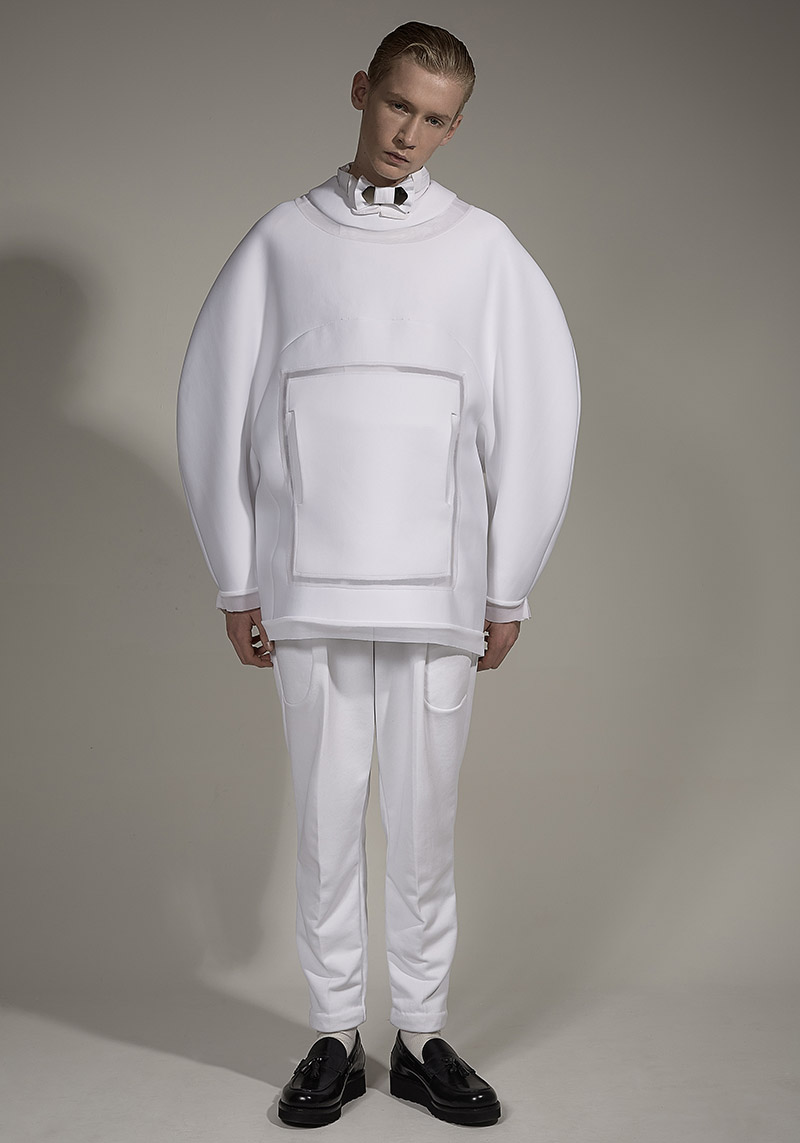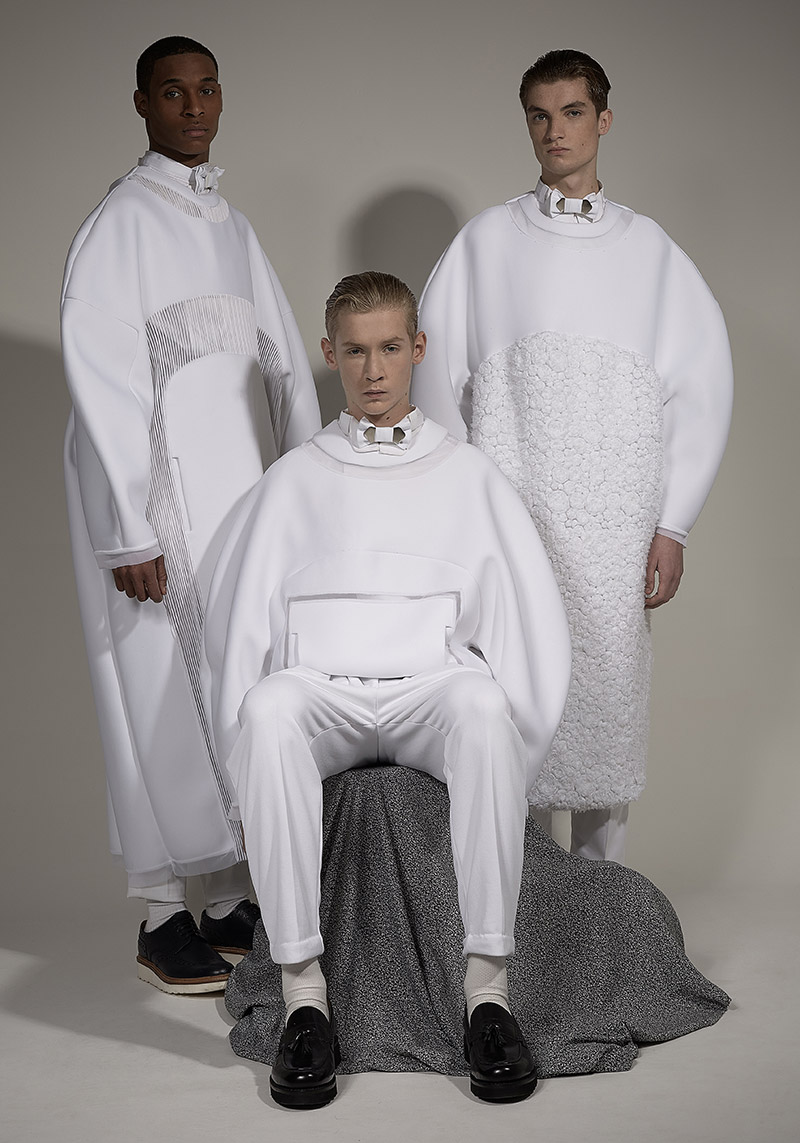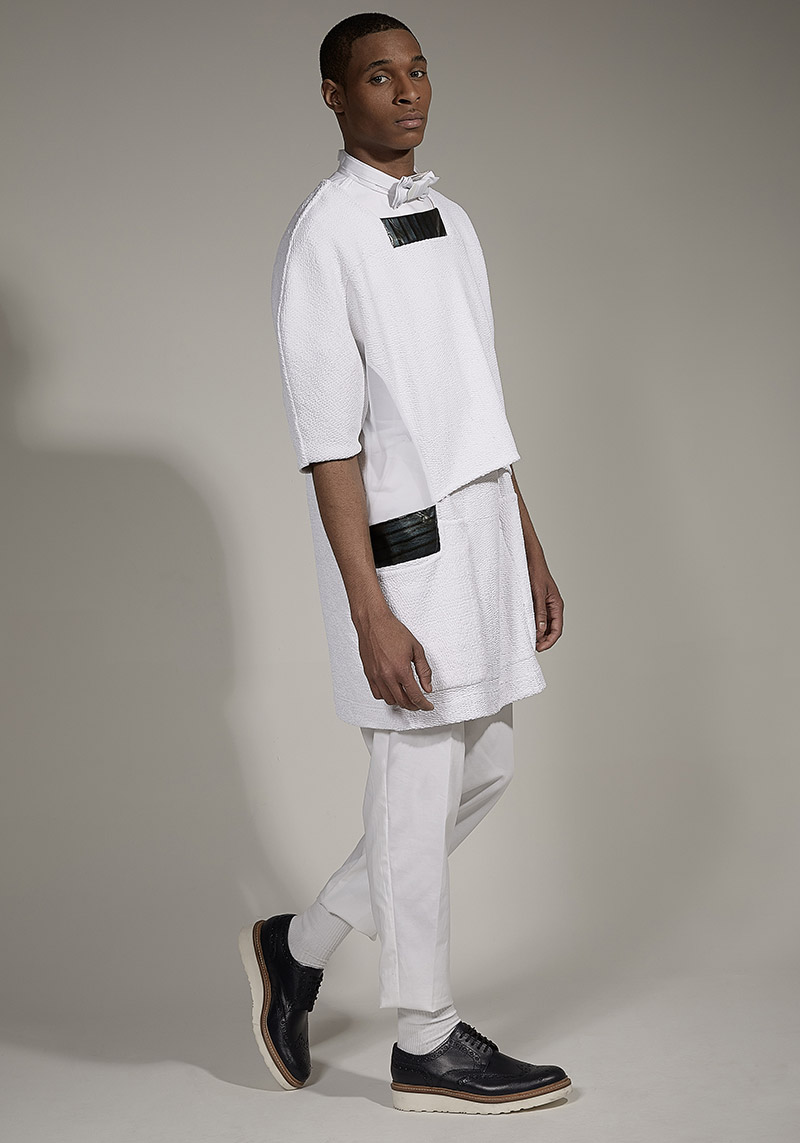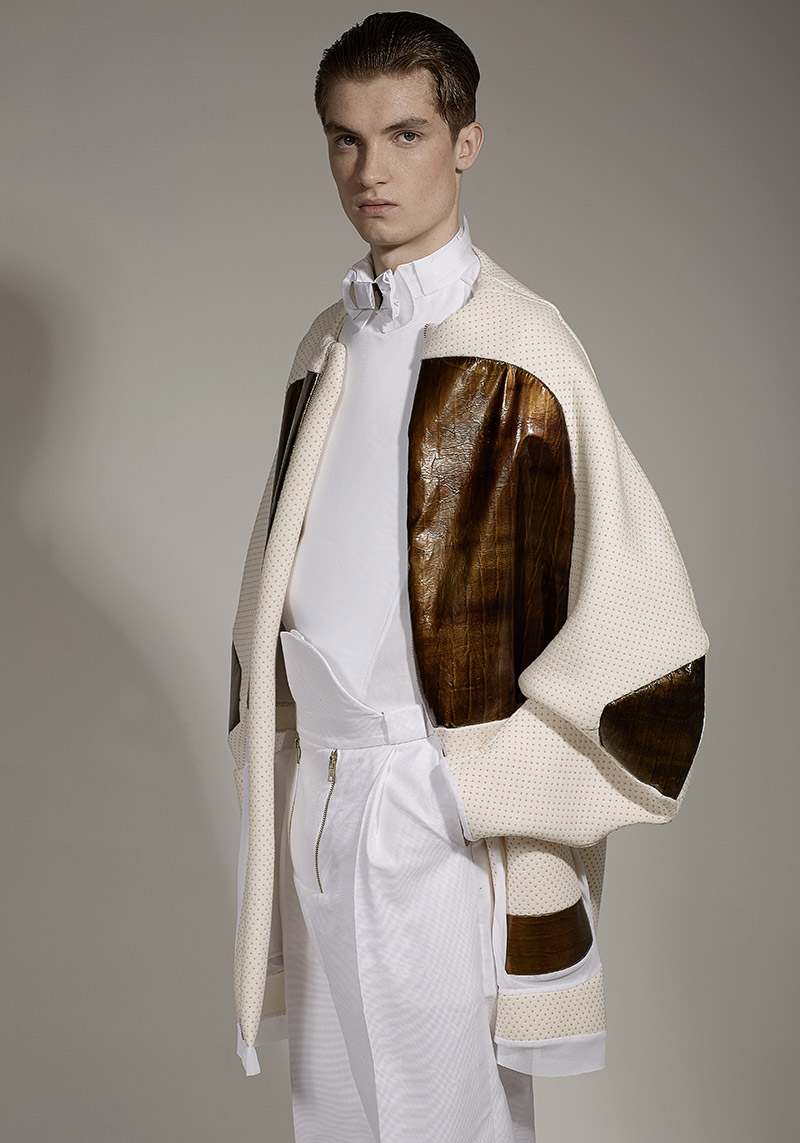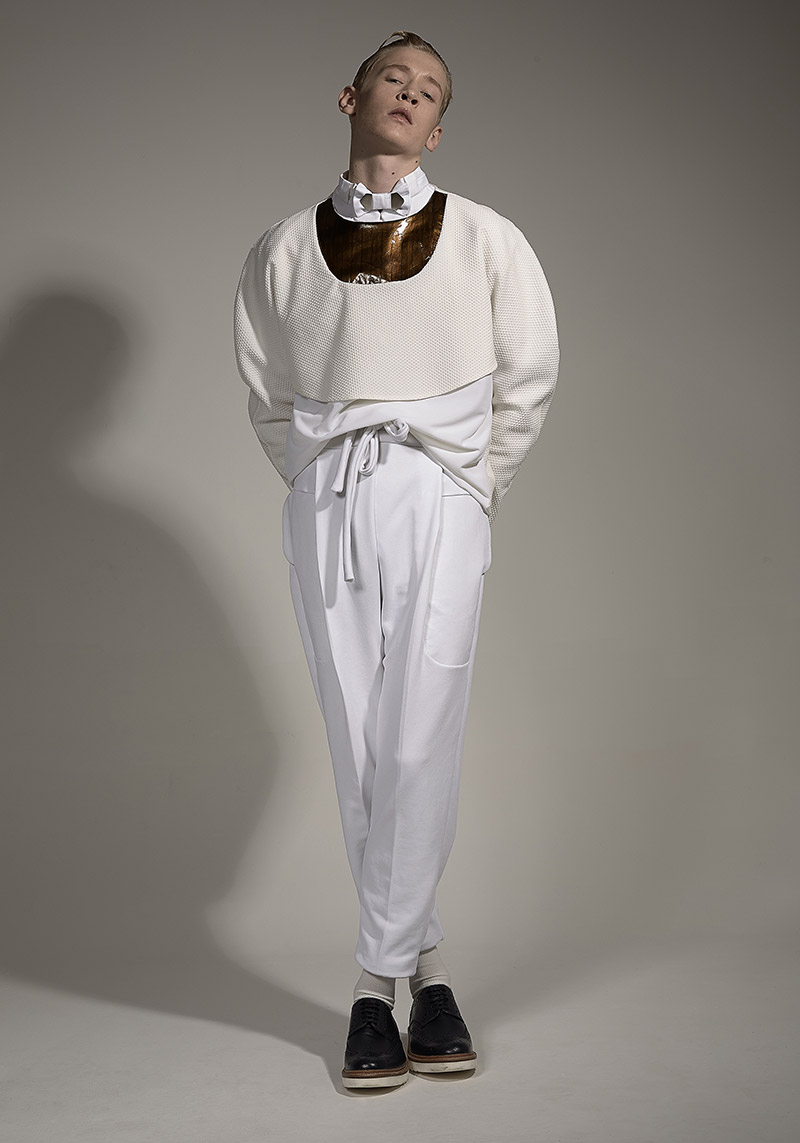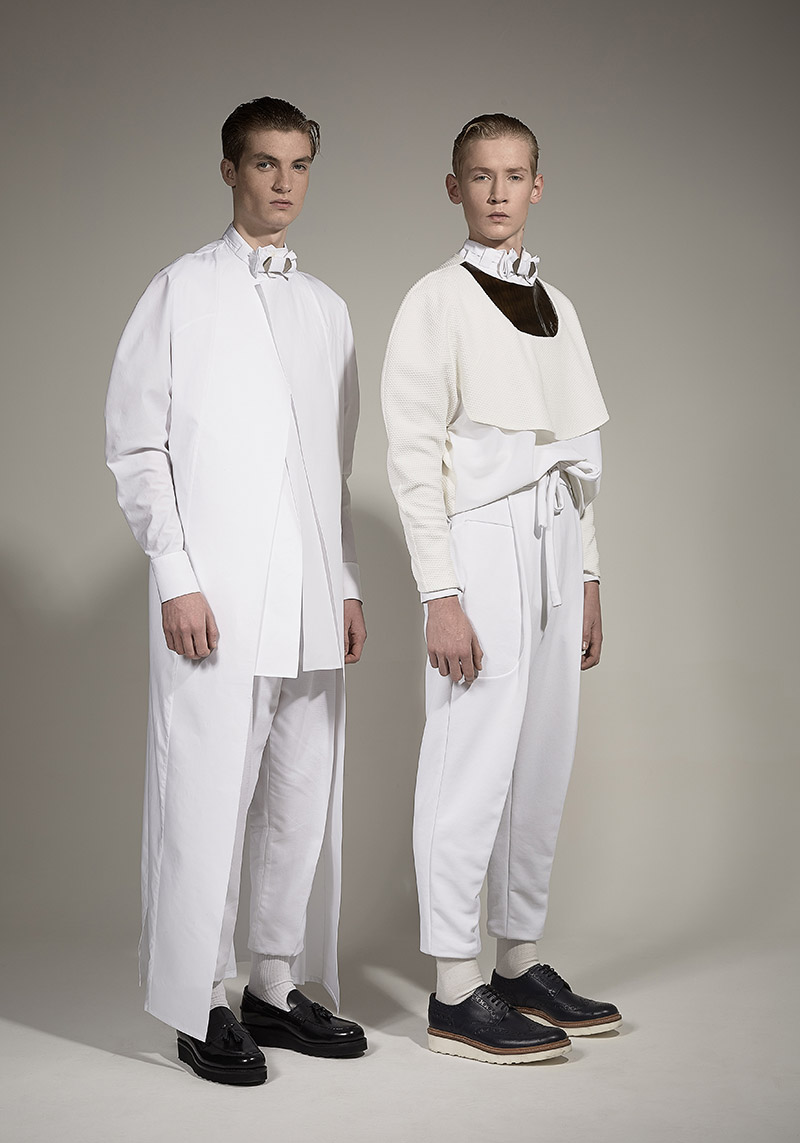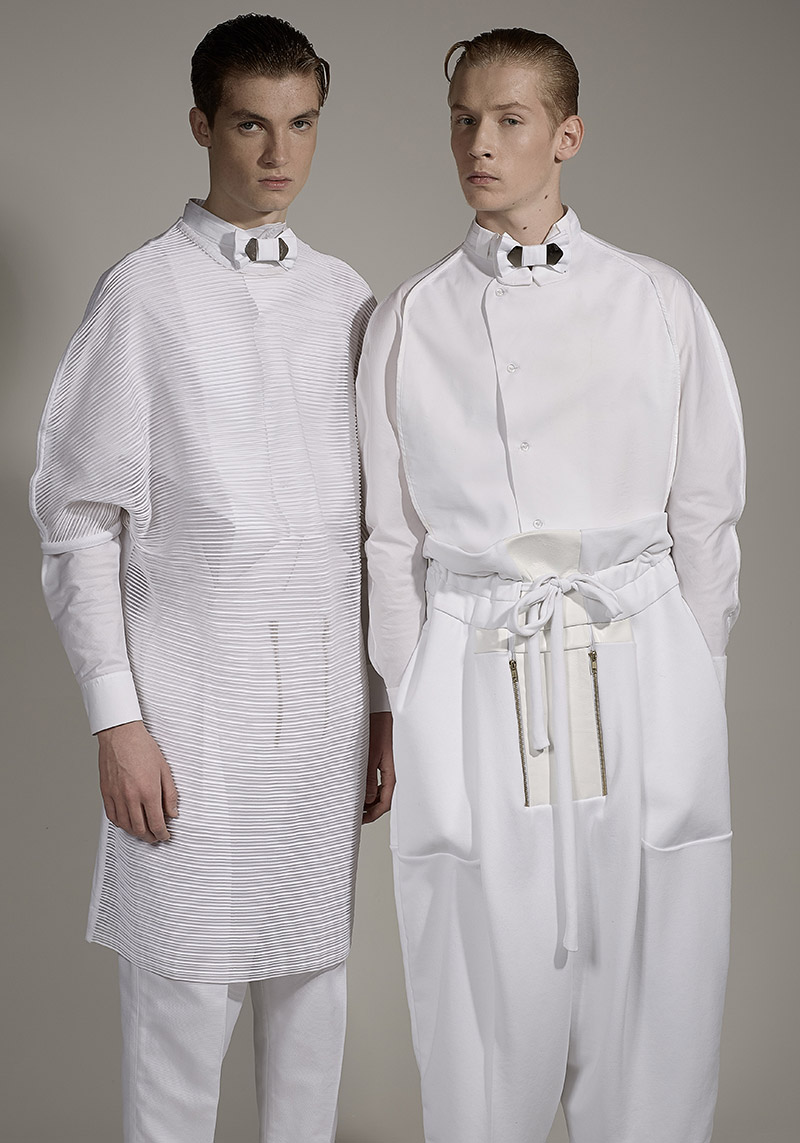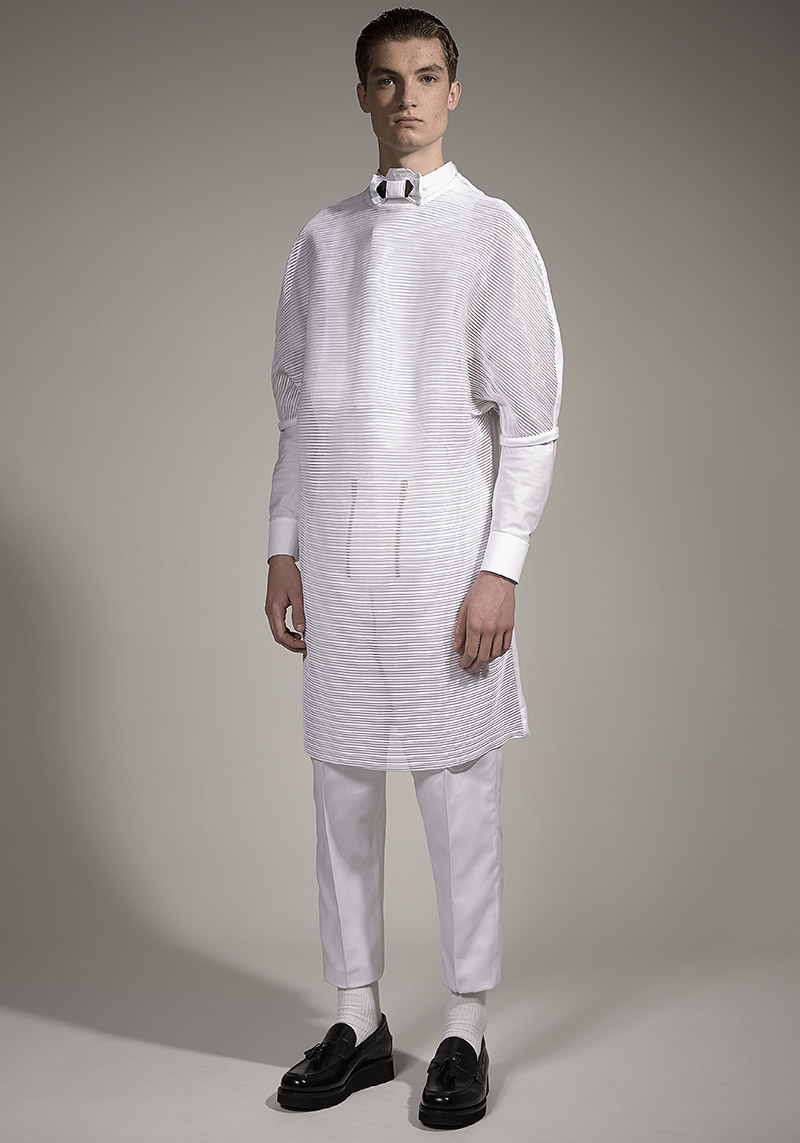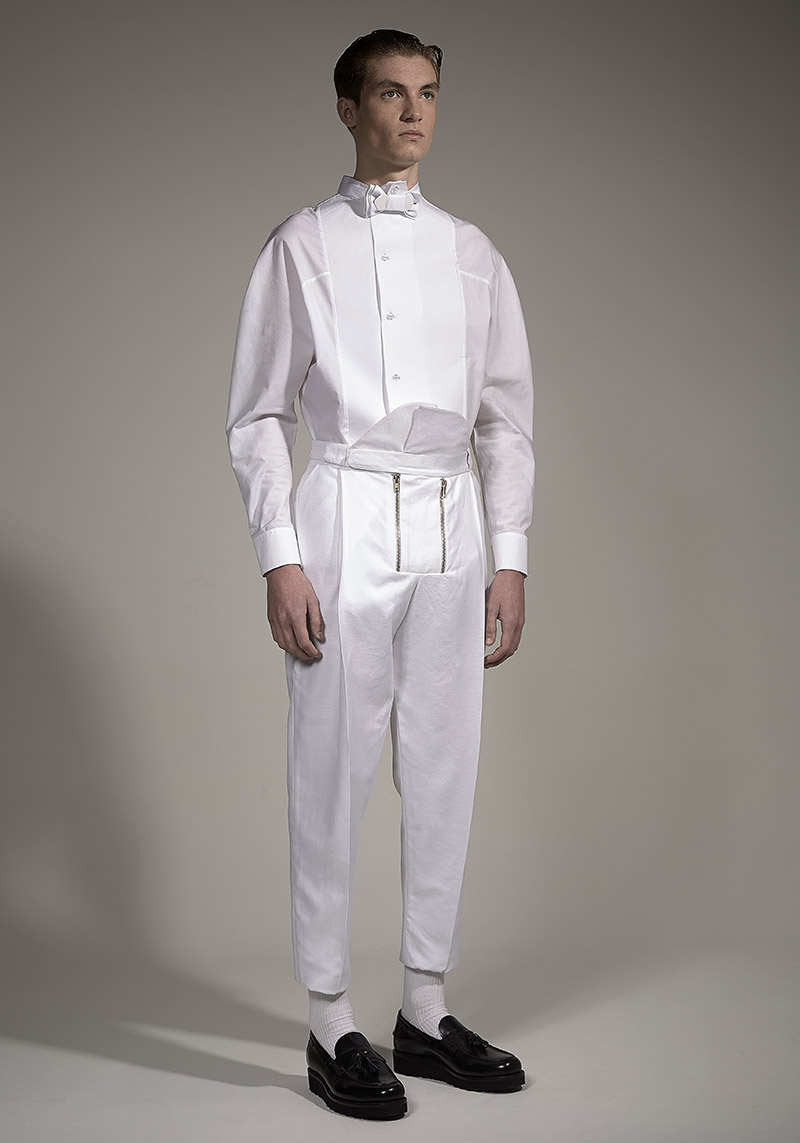 Summer Frost is the second Mai-Gidah collection, and Alec's first Spring/Summer effort. As with his debut, Alec Ali Abdulrahim's creative process was stimulated by a piece of fabric and an image that captured his mood, transporting him to a different time and place. In his research he stumbled upon a delicate and bright white floral jacquard textile and the painting of a 16th century high-society gentleman in a background of stately architecture.
Inspired by joy and the positive emotions of his fresh and exciting arrival to London, Alec emboldened the 16th century silhouette he had in mind. "I like dramatic shapes, that still echo classic gentleman style, but in a modern way. Almost futuristic."
The Summer Frost collection pieces translate this accurately through tailored trousers, midi-length robes with rounded shoulders and floral textured panels, lightweight sheer tops and reinvented bow-ties. "Menswear is pretty basic, so I try to push the boundaries without getting too extravagant", says Alec, and the result is a seasonal burst of lightness infusing expertly cut statement pieces that are wearable without losing Mai-Gidah's formal distinctiveness.
Alec launched his menswear label Mai-Gidah after graduating from the Academy of Fine Arts in Sint-Niklaas, Belgium.
Credits:
Photographer: Ben Cannon
Hair&Make up: Alex Chalk
Models: Maxim & Andrew @ Supamodelmanagement
Chanie @ Profile
Stephane @ Independent
Styling: Thomas Sels