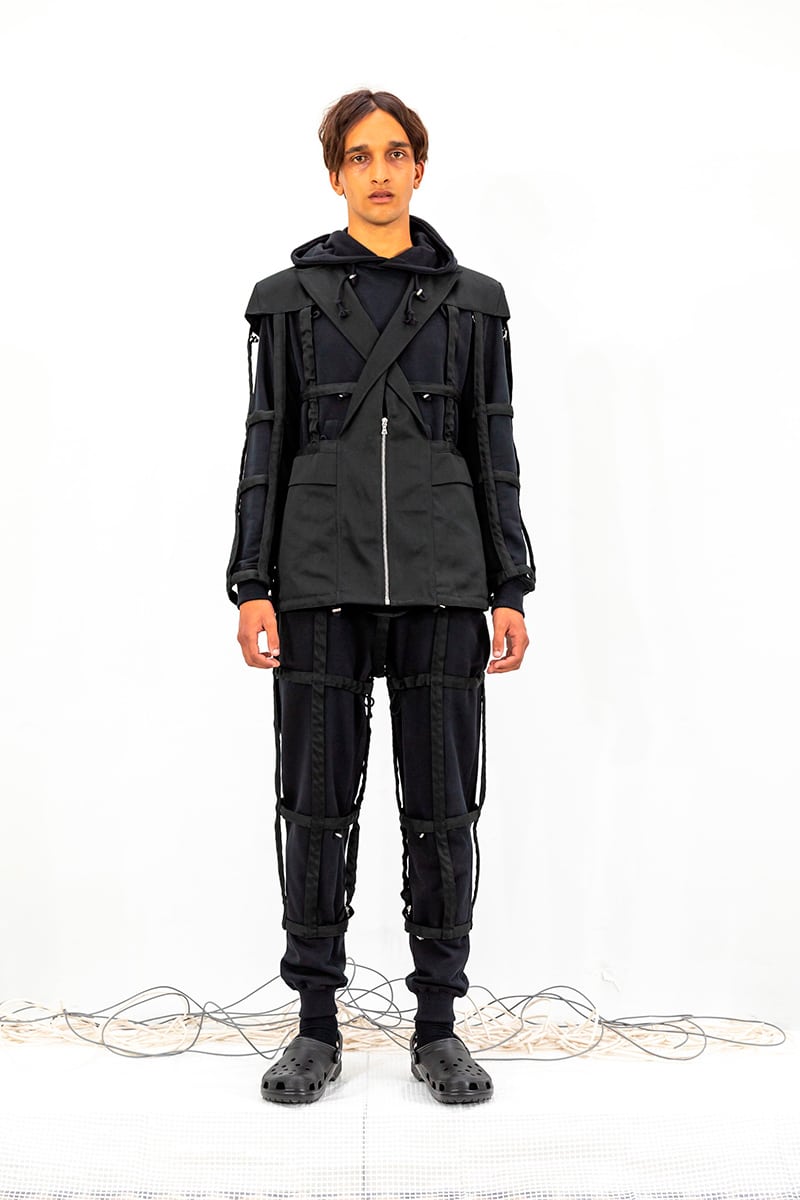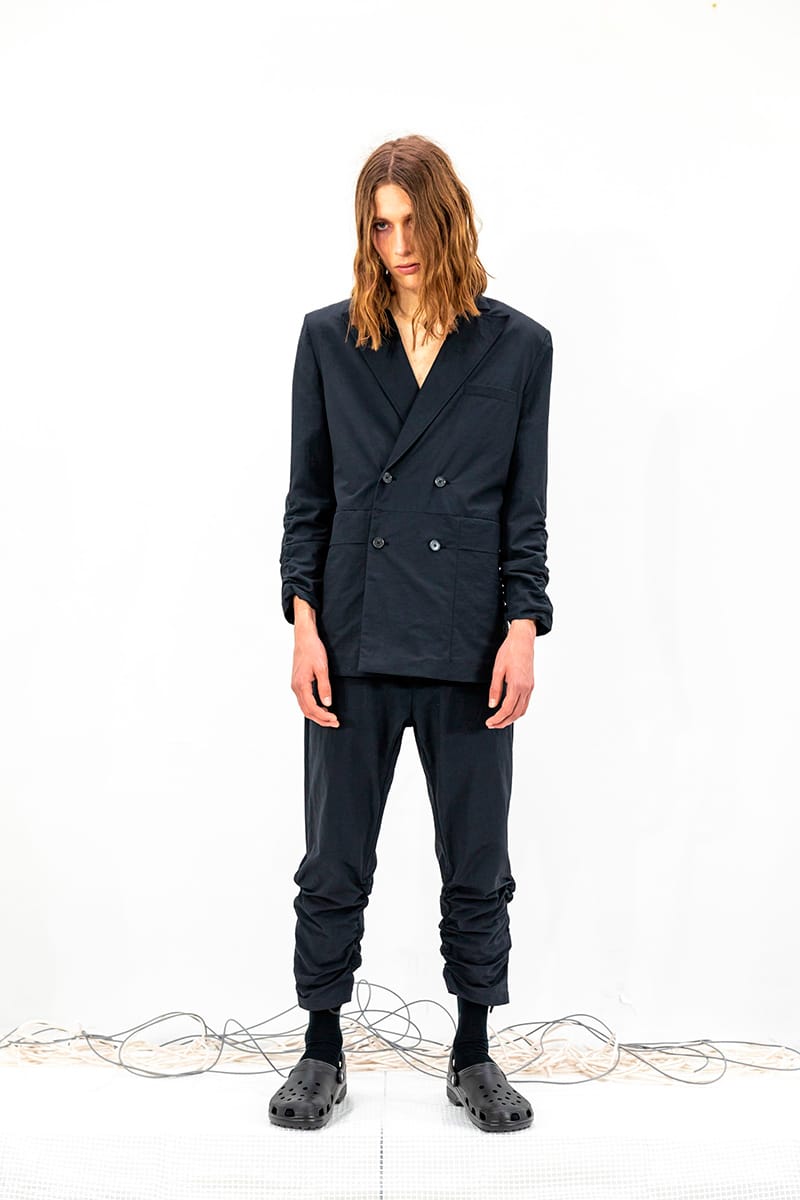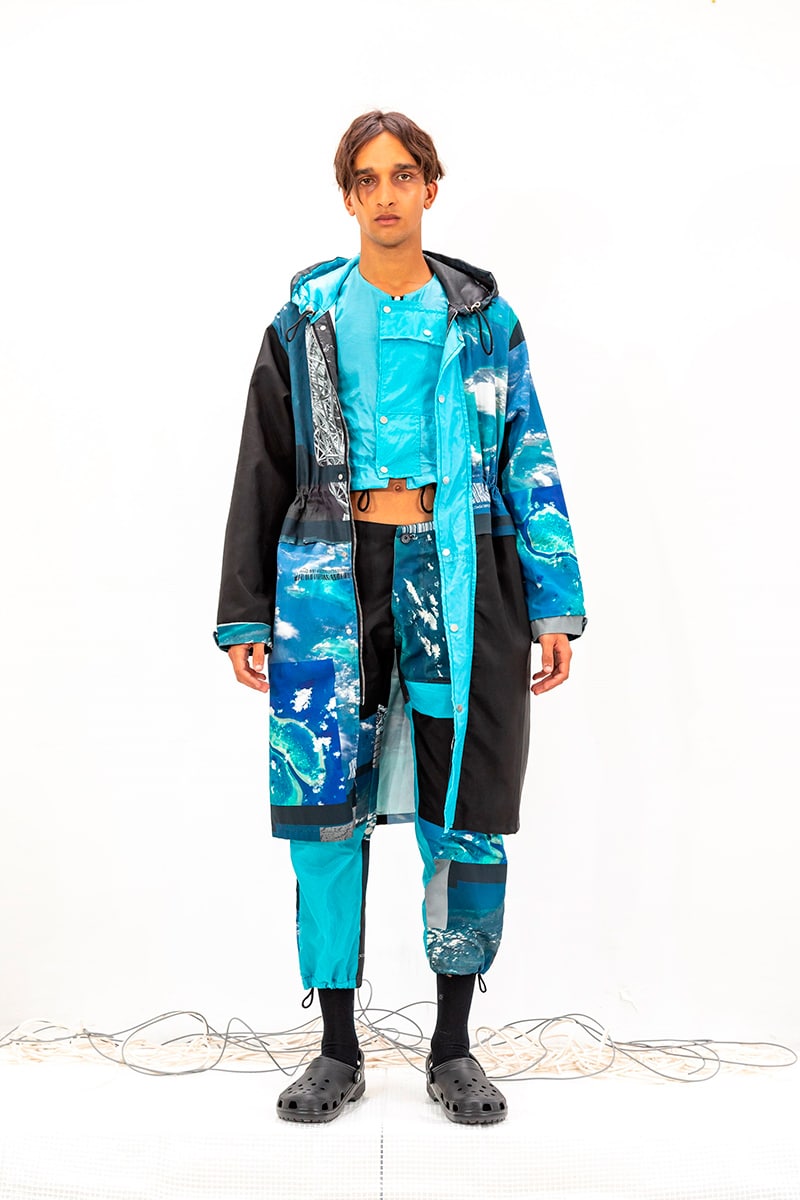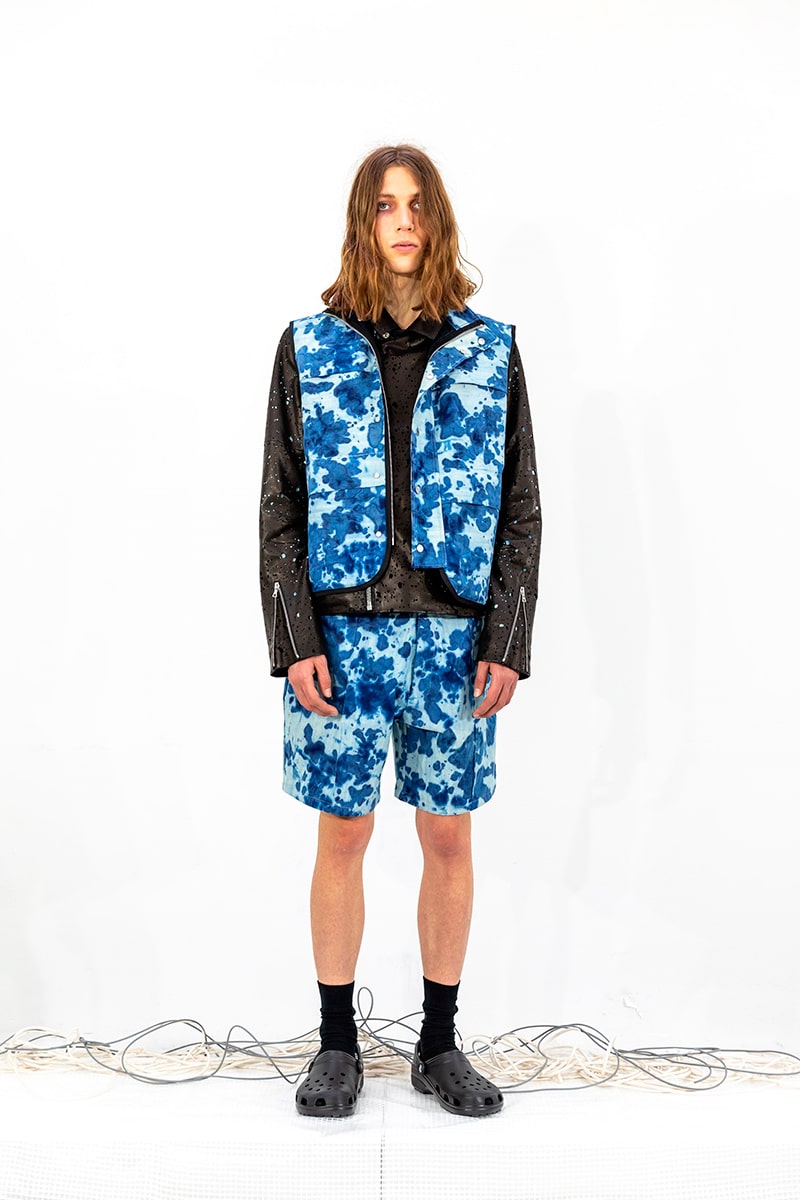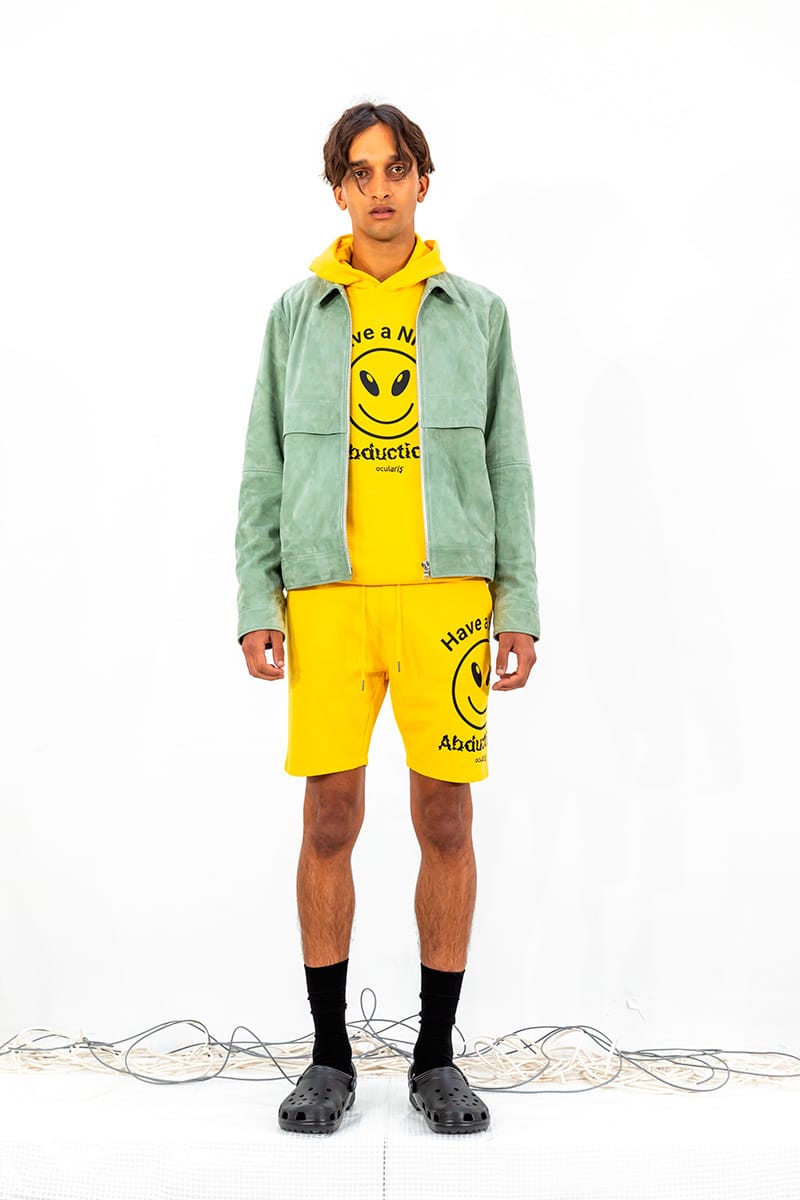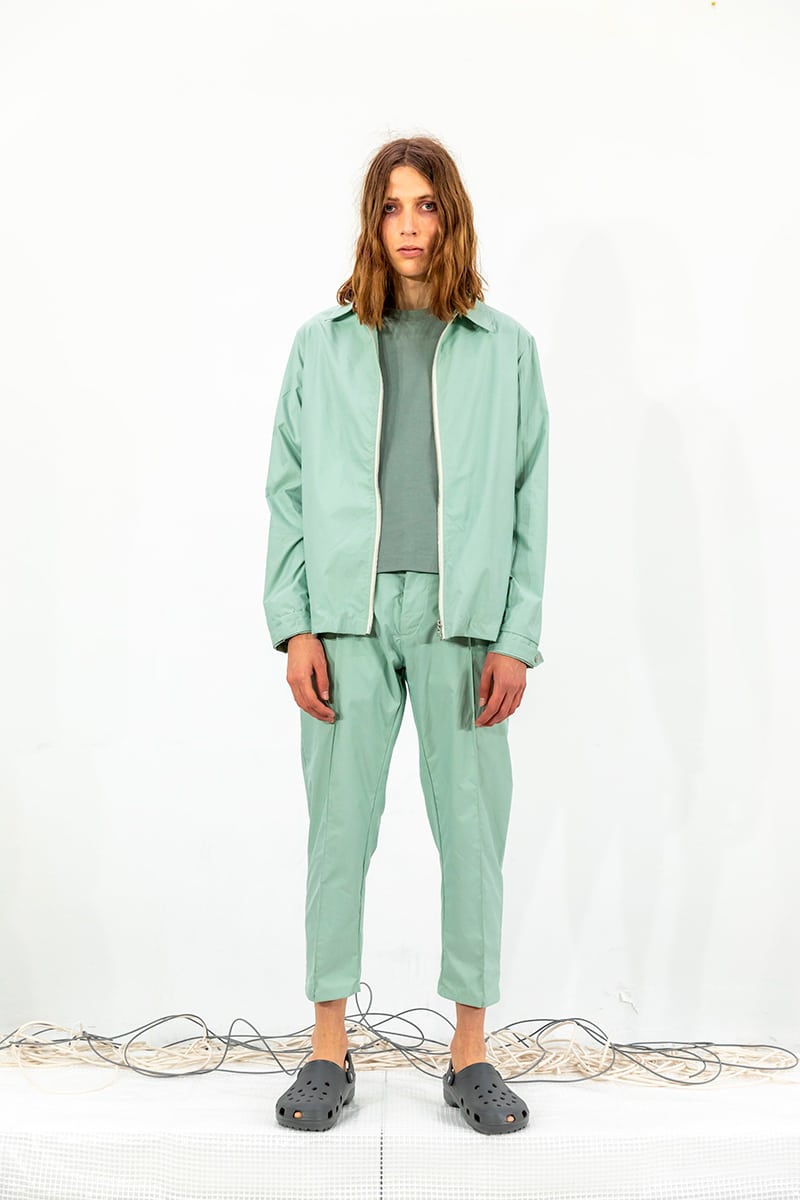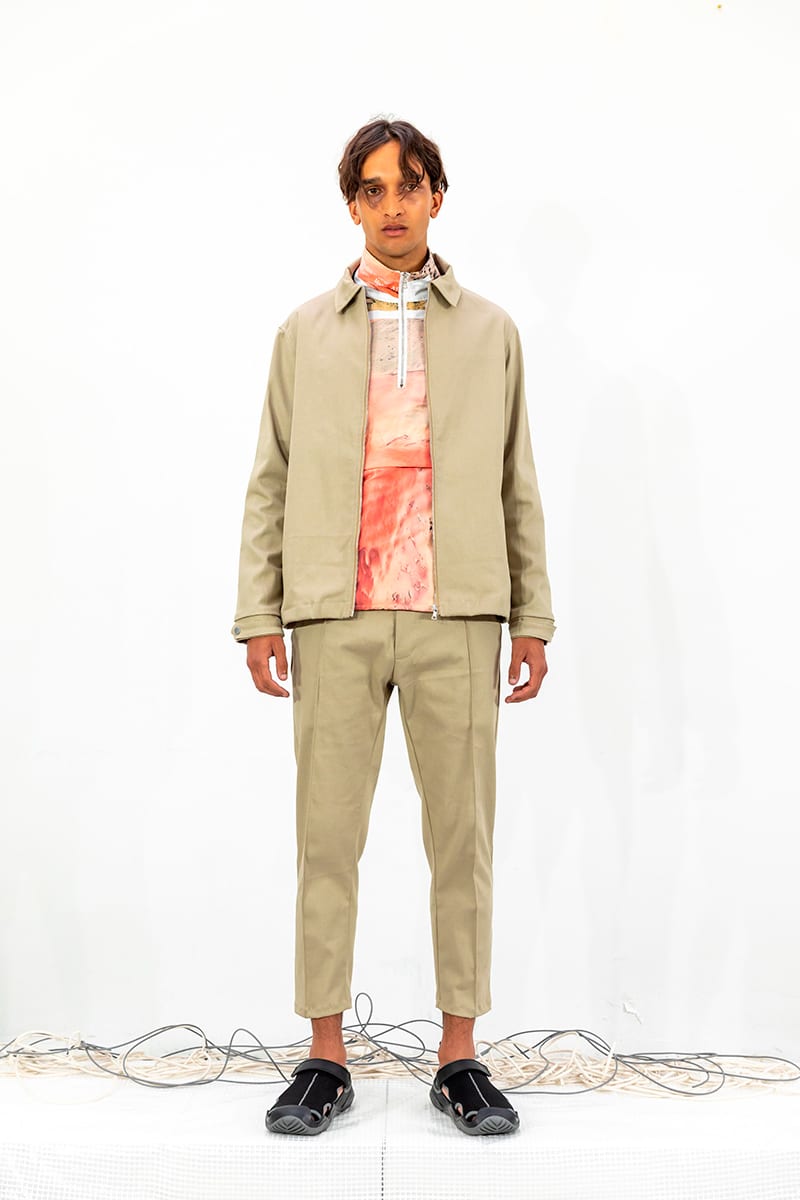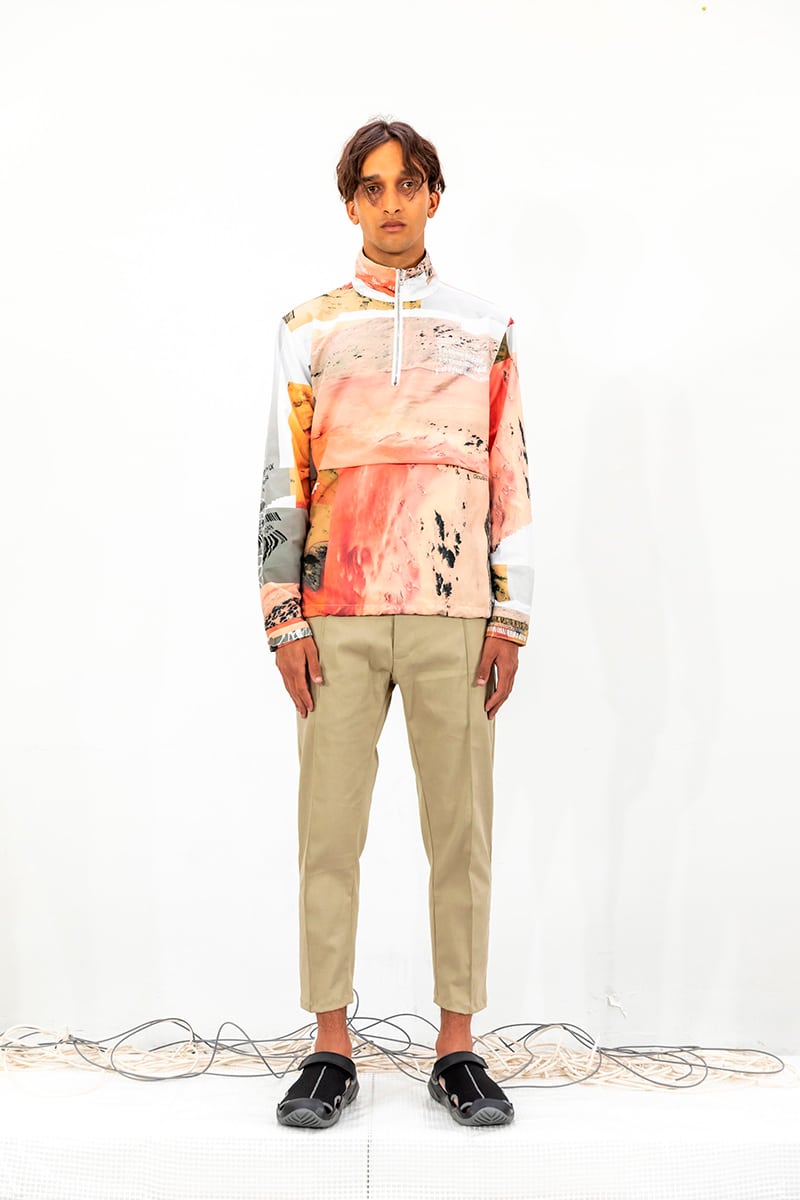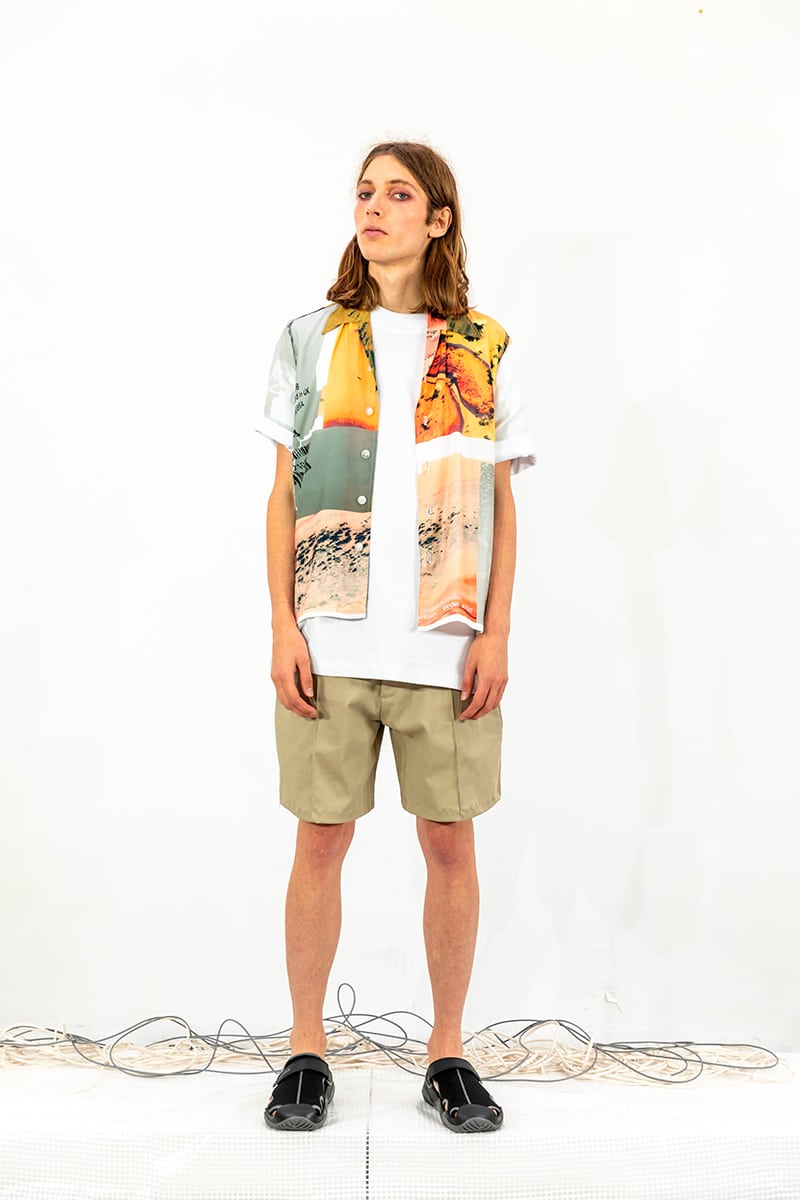 Yeah, your proclivity may lie on keeping in touch with your 5K Facebook pals all in one go. Or better, festooning your social media feeds with plenty of nifty shots, to gain your often-craved-yet-coveted "likes". Or you're simply exceedingly technoholic your treasured PlayStation has f*cked up your sleeping pattern.
Right, enough blather: this brand might have you reconsider your tech obsession a little, asking to pause any fleeting issues just for a moment.
Welcome to the otherworldly realm of Oculāris, London-based brand founded by designer Nicholas Biela (Creator and Co-founder of Blood Brother). The label urges to intensify every major aspect of communication and conversation, referring both as indispensable to flourish a pleasant dialogue between the wearer and the clothing.
Entitled "Let's Talk", Biela's debut collection serves as a crucial whim to acknowledge how the way we communicate has shifted over time, flinging a constructive appeal to society, and reminding his fellows the importance of in-person interaction. The collection was meticulously assembled over the past few months, after the chance to embark on a bucket list trip in the US covering the Extra-terrestrial Highway, Area 51, Joshua Tree, Mojave Desert, and on.
The core purpose of this collection lies beneath this alien-like planet, rich of life forms that may or may not be correlated to humankind. The dictum? Explore the existence of humans and other life much further. On a general style note, the collection incorporates a wavered chromatic variety, swinging from intense earthy shades to a more vibrant take on tones -as seen in structured outwear pieces, hooded shirts, and boxy-alike trousers. Moreover, a methodical warping of digital artworks tends to epitomize a somewhat raw kind of pressures -to which I'm sure we're strictly subject to on a day-by-day basis.
Garments enclose a sartorially tactical ambition to encourage exploration, forming a rather cryptic idea of "life finding a way", reclaiming one-off productions that mark a step forward in making the desirable into something attainable.