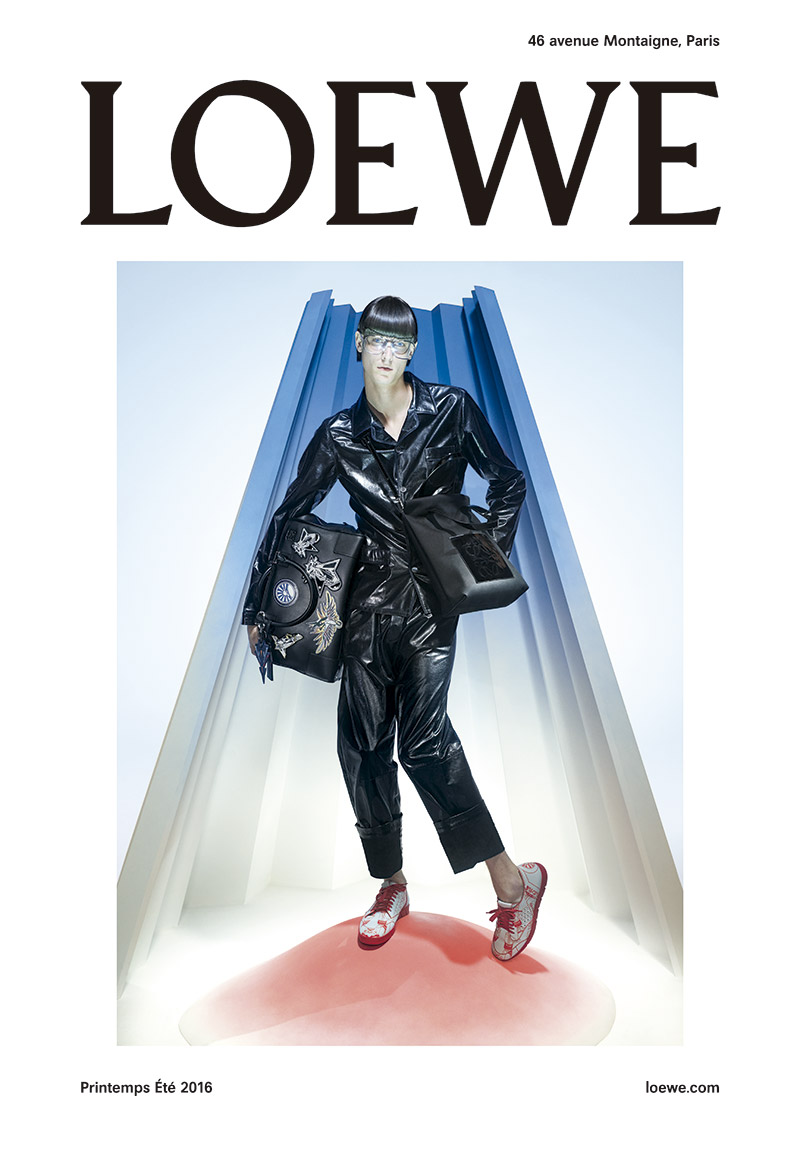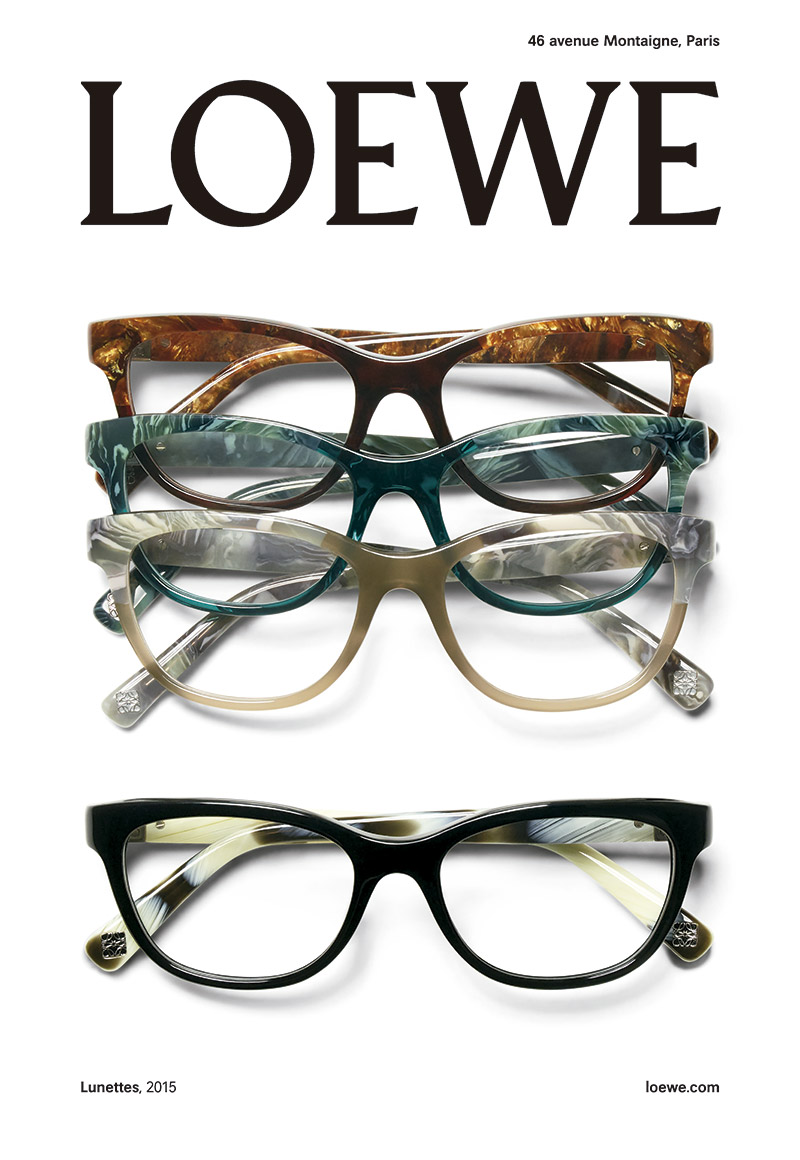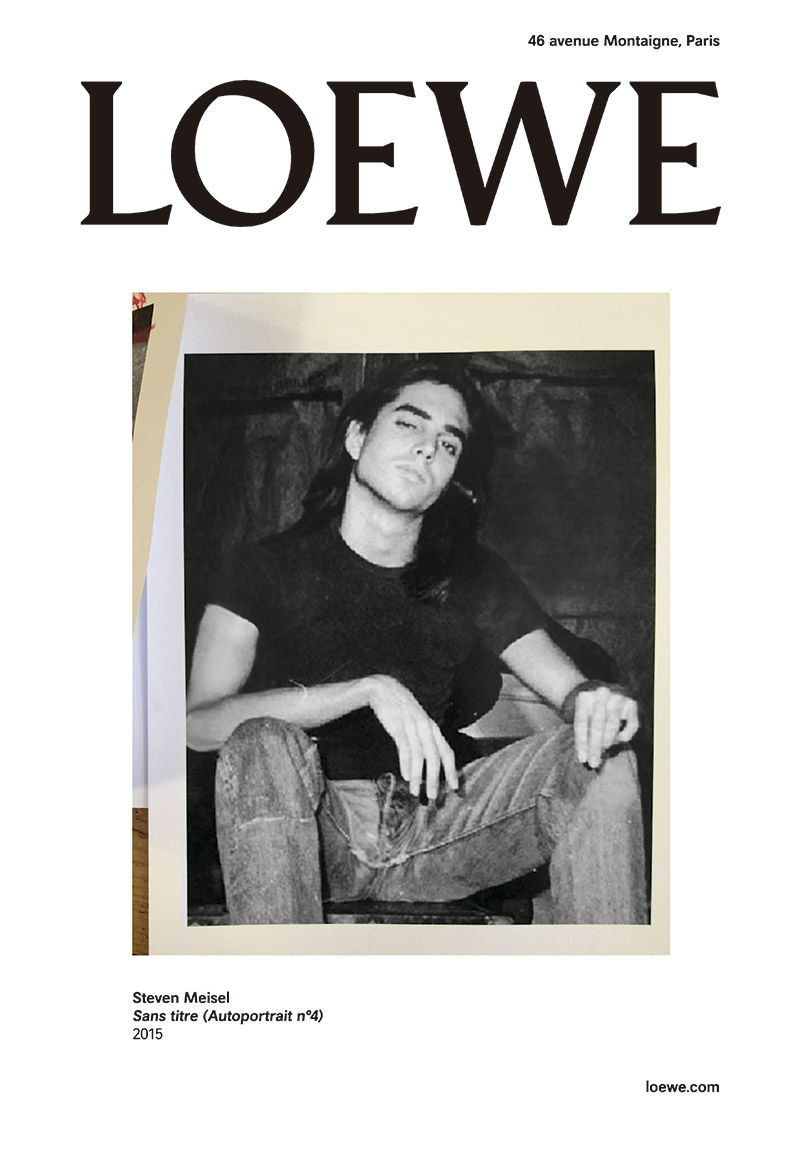 Parallel to the arrival of the new Men's collections in Paris, LOEWE unveiled the latest images from its ongoing advertising campaign on kiosks across the city, and for the first time, on a billboard outside of LOEWE's left bank studios, where the house's menswear presentation will take place on 26 June.
The campaign was conceived by M/M (Paris) in close collaboration with Jonathan Anderson and has been widely followed and commented since its debut last year. Especially for LOEWE, Steven Meisel created an original Self-Portrait (number 4 of a continuing series) by using a digital camera to re-photograph a black and white print of an undated image of himself from his personal archives. In the picture Meisel is seen wearing a black T-shirt and jeans. Previously unreleased, the image reinforces the special connection between the photographer and LOEWE under Anderson's direction, simultaneously raising timely questions about fashion, representation, portraiture and reproduction.
The new advertising images also feature model Marc-André Turgeon in a sharp, almost entirely black silhouette from the LOEWE Spring Summer 2016 Men's collection being presented the same week at the brand's Saint Sulpice base. The futuristic look, styled by Benjamin Bruno and photographed by Meisel in a M/M (Paris)-designed set evocative of Mount Fuji, captures the house's bold aesthetic while hinting at the Japanese theme that runs through the new collection.