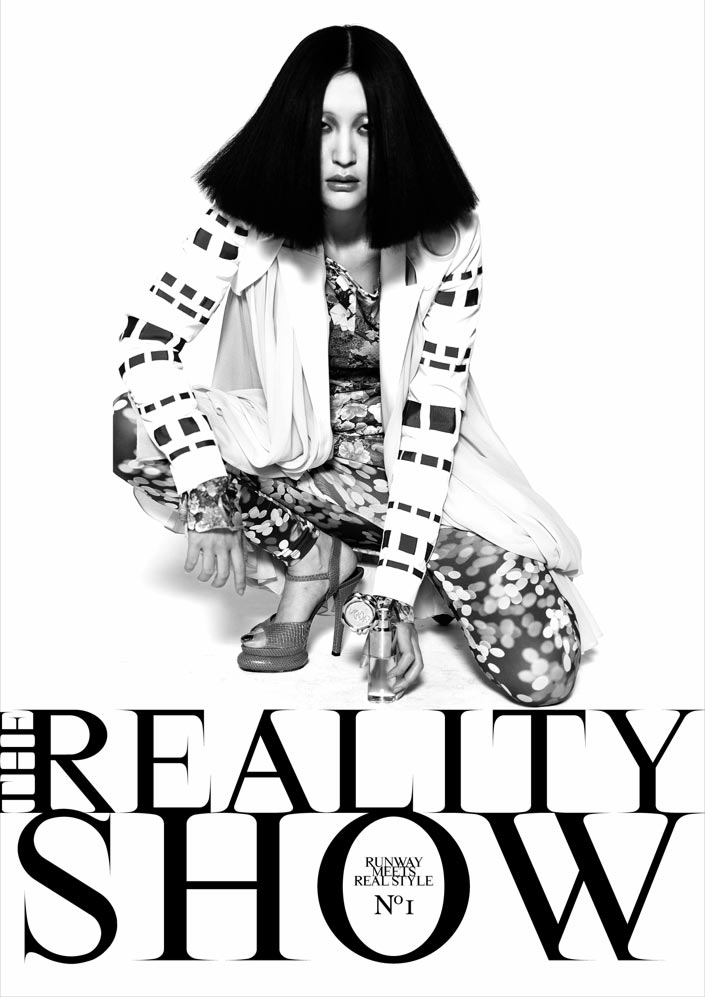 Launch Party for "THE REALITY SHOW", A New Fashion Book at Le Baron de Paris
Date: June 30th (Wed)
Open 21:00
Guest Music Selectors:
Limi Yamamoto & Lyoki
Leo Candycane (Fancy Him)
Mademoiselle Yulia
Olivier Schawalder x very special supermodel guest
Romain (from paris)
Organizer:
Tiffany Godoy (Editor-in-Chief / Creative Director)
Tomoyuki Yonezu (Art Director / Creative Director)
Celebrating fantastic news —- the launch of the brand new fashion experience "THE REALITY SHOW — A fashion portrait of street style! A blog in a book!! A mise-en-scene of daily life!!!
"THE REALITY SHOW" (¥2,000) for the first 200 guests as our gift !
Editor-in-Chief, Creative Director Tiffany Godoy
Tiffany has lived in Tokyo since 1997. She contributes regularly to style.com, V, Self Service, Encens, Spur, and Vogue Nippon. Her clients include Conde Net US, shu uemura, Shiseido, Nike. She is the author of Style Deficit Disorder, a complete history of Tokyo street fashion (Chronicle Books, 2007), Japanese Goth (Universe, 2009), and has hosted fashion TV programs in Japan on the WOWOW network, and globally on NHK World.
www.tiffanygodoy.com
Art Director, Creative Director Tomoyuki Yonezu
Tomoyuki's work spans the worlds of fashion, beauty and music. His clients include beauty brand, shu uemura, and Japanese fashion brands ato and John Lawrence Sullivan. He has art directed the fashion magazine Studio Voice Man, the book Style Deficit Disorder (Chronicle Books, 2007), and CD jackets for Japanese music super stars Crystal Kay, Mika Nakashima, and Kahimi Karie.