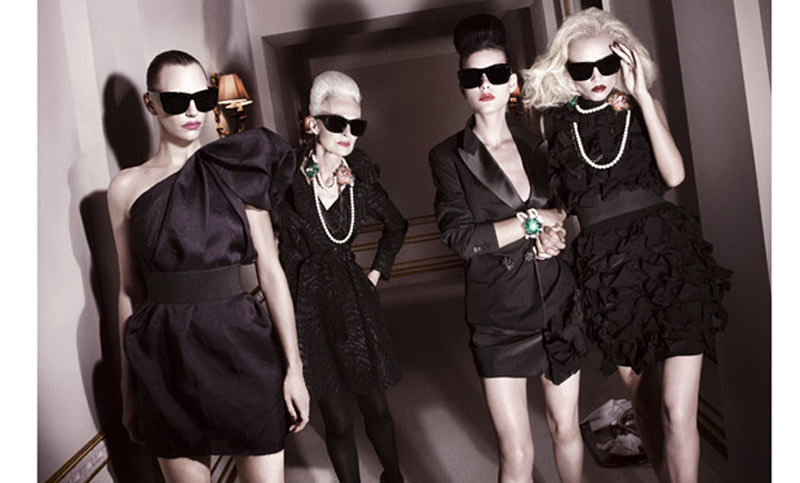 Vogue París has just released, the first exclusive image of the collaboration between Lanvin and the Swedish brand H&M. We'll be watching the show online, next November 2nd in HM.com
A preview image of the advertising campaign by David Sims. Large green flowers and pink, dark sunglasses, long necklaces, asymmetries and draped in the first image that suggests the mood of the collection by Alber Elbaz.
In stores, 23 November.