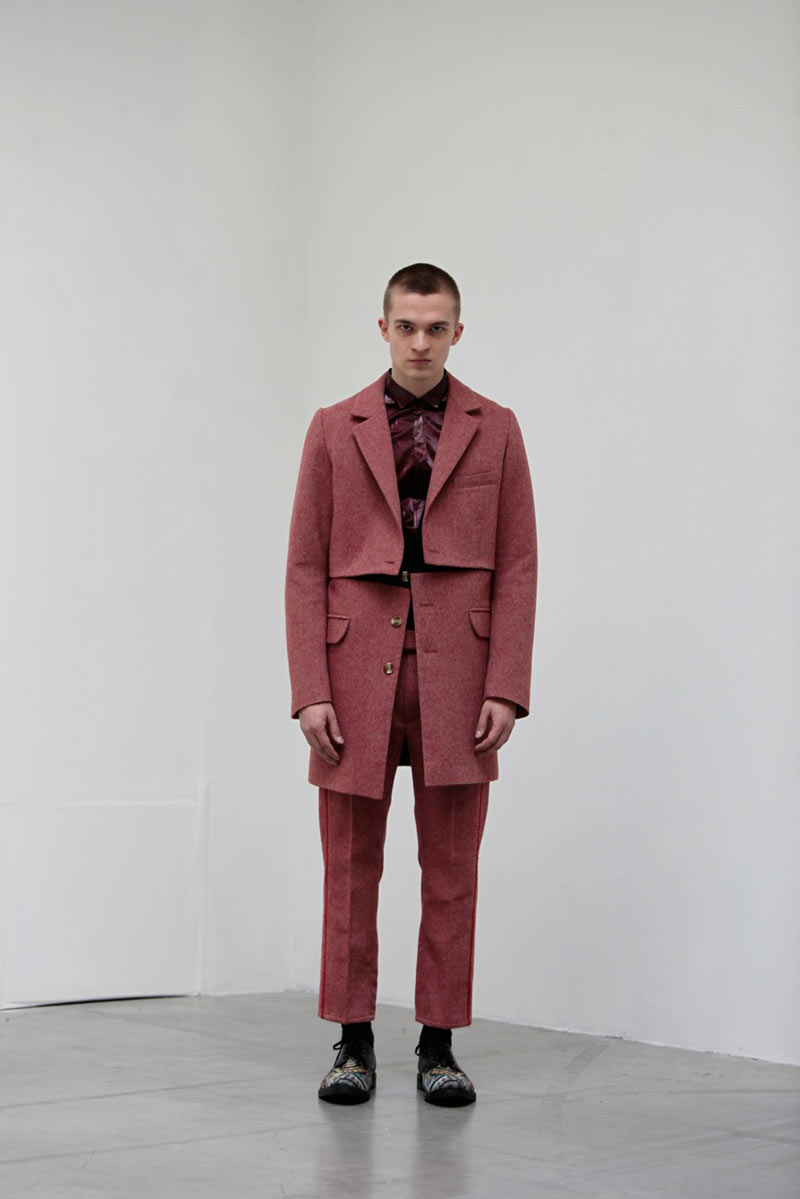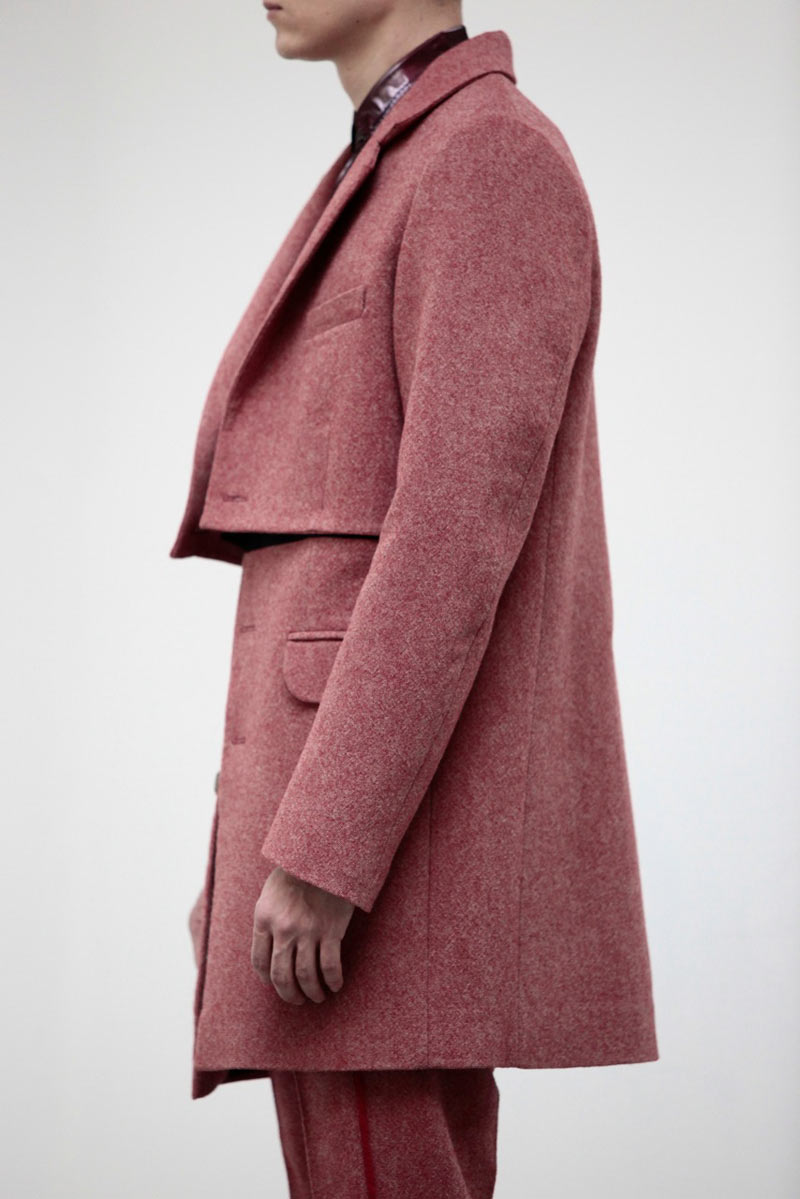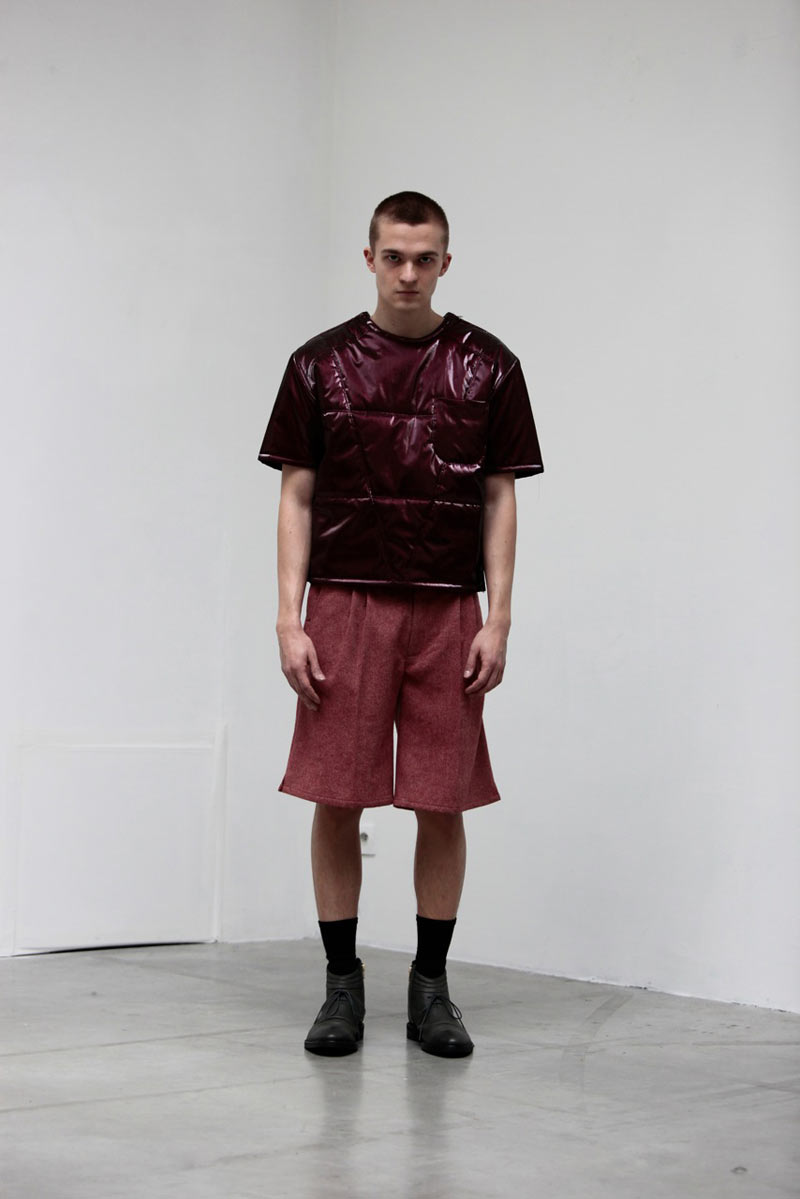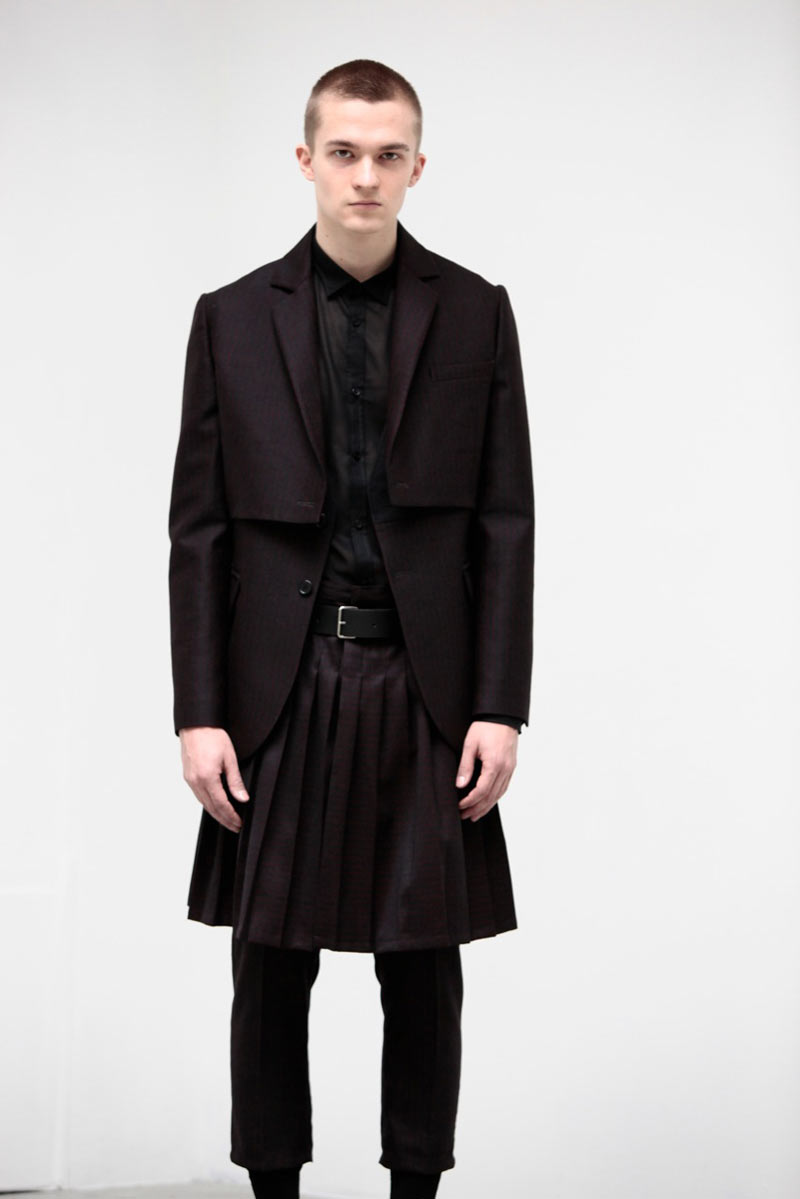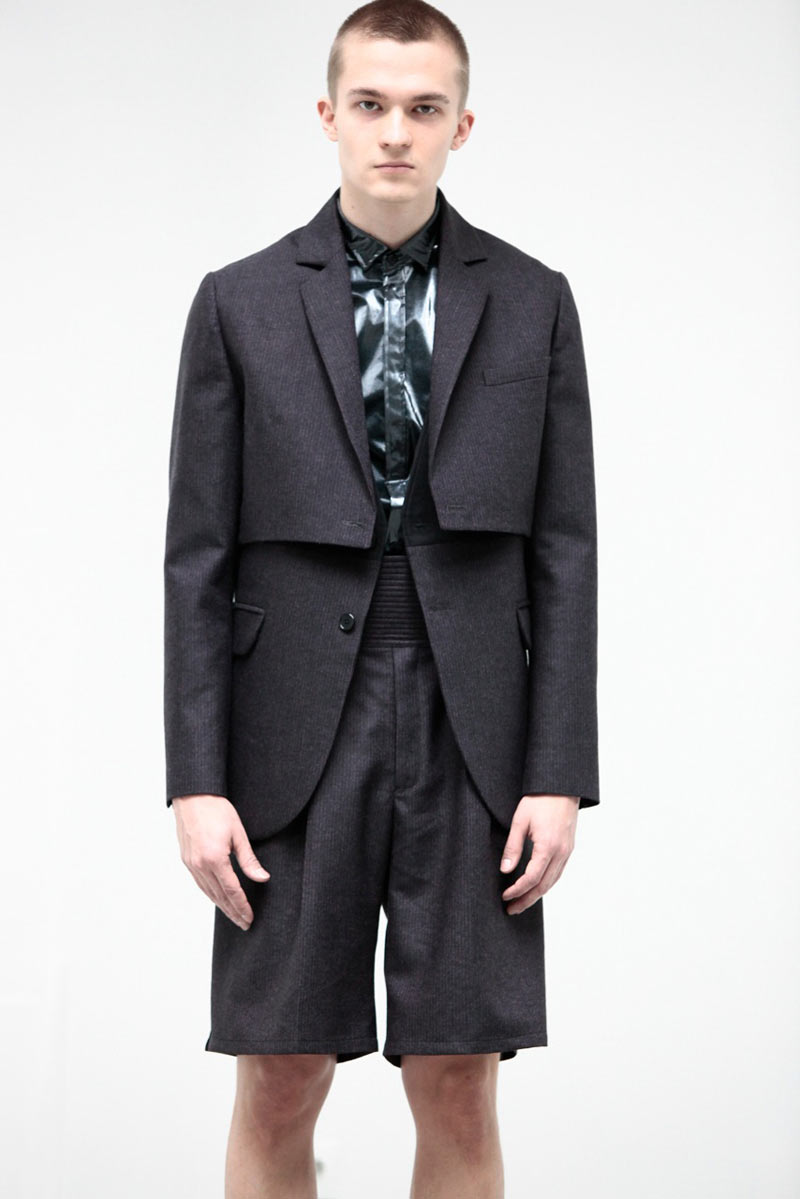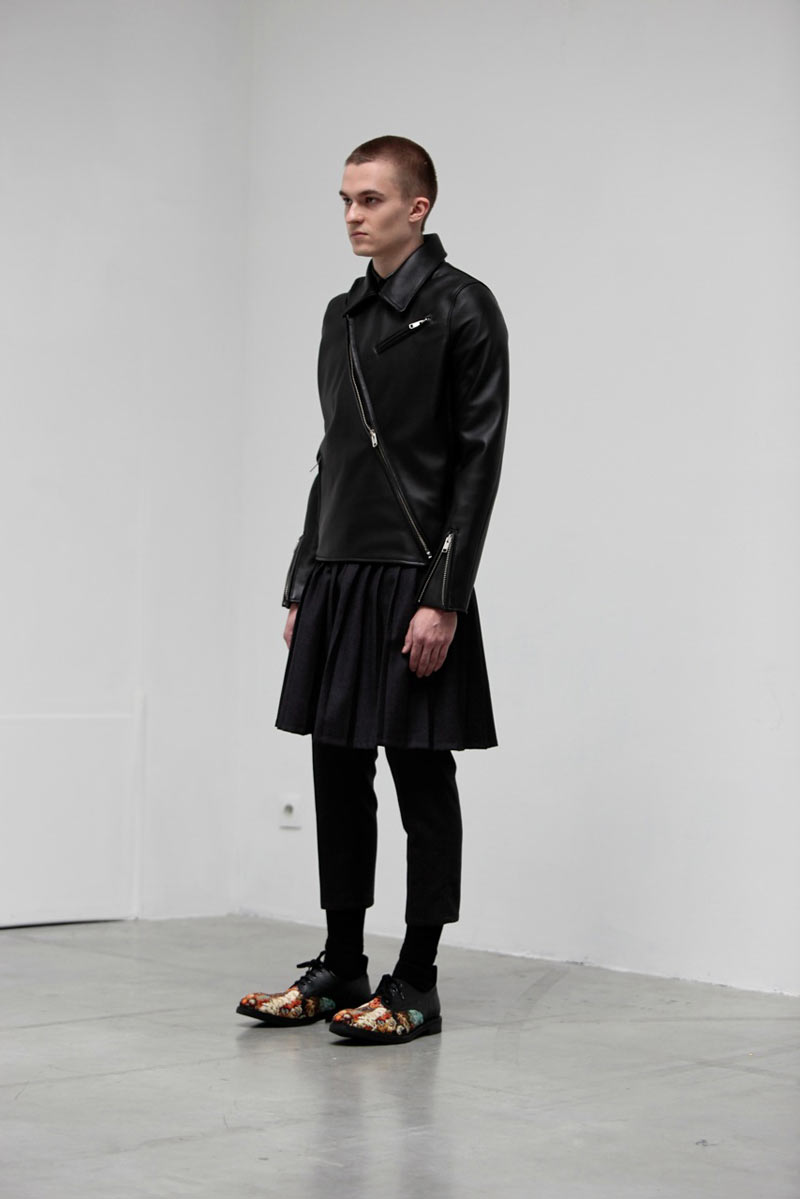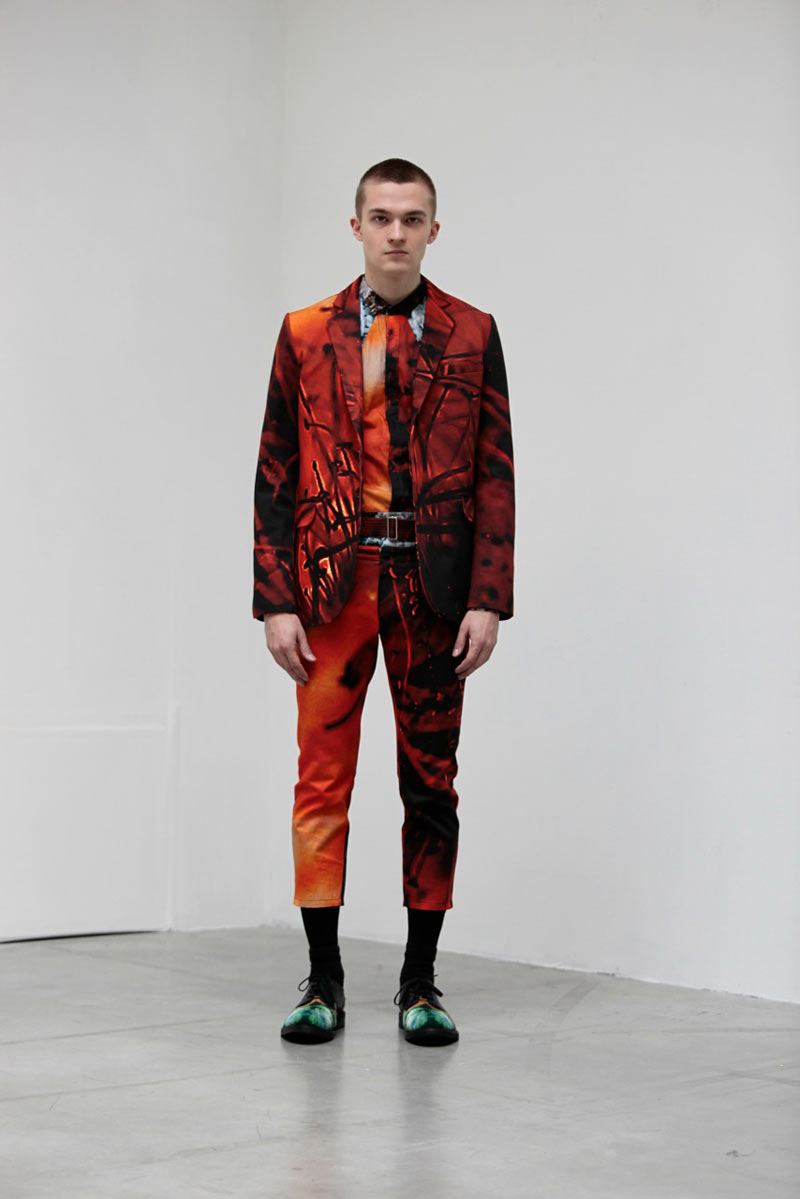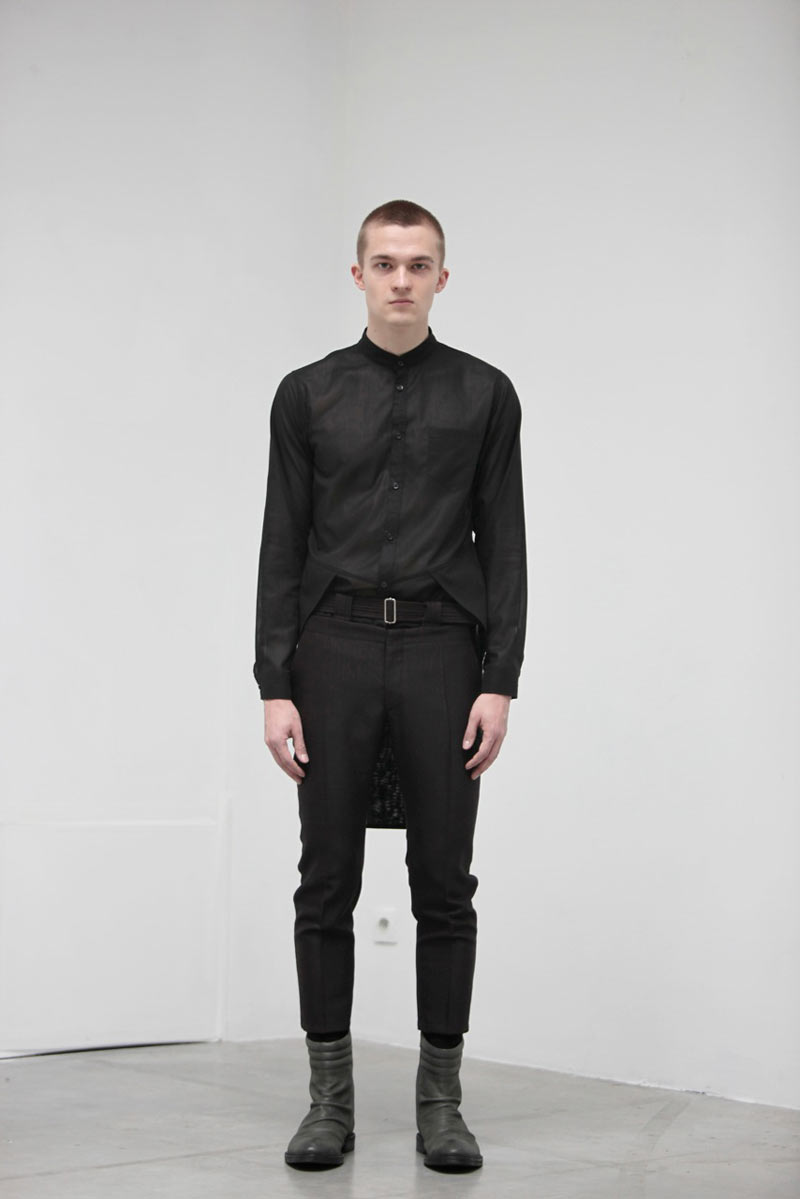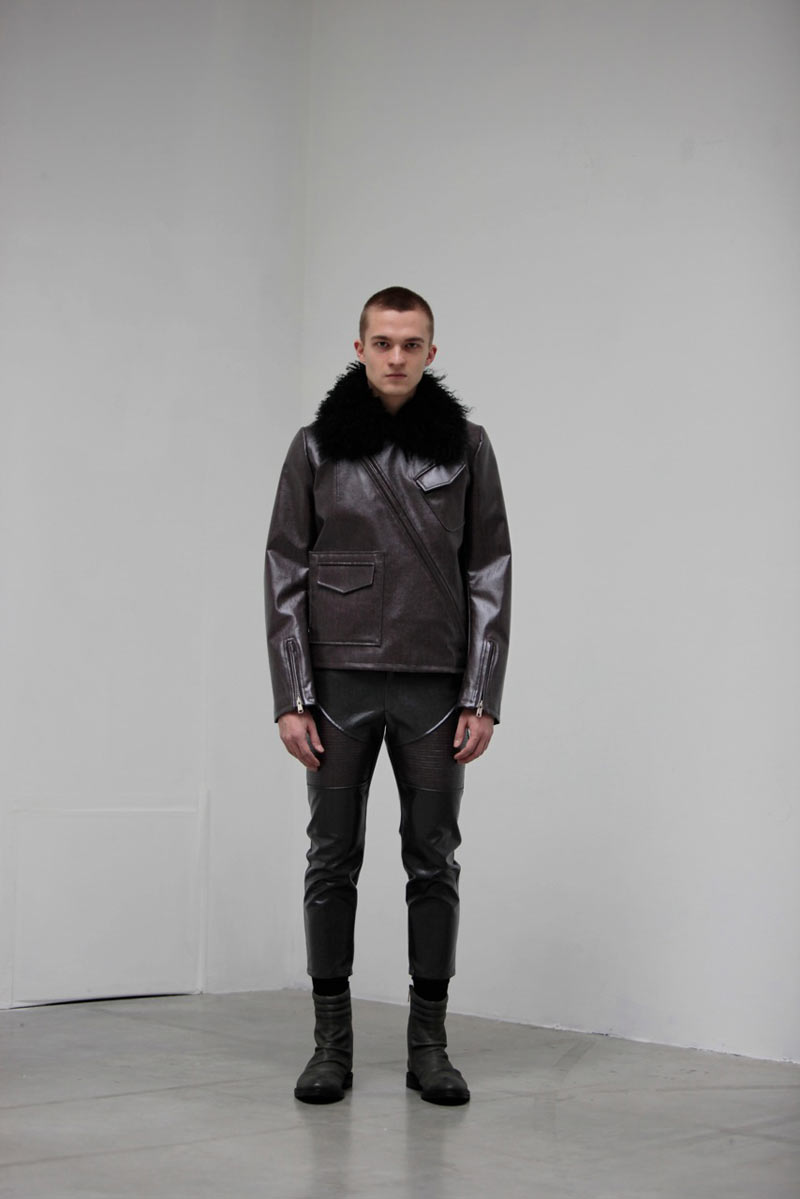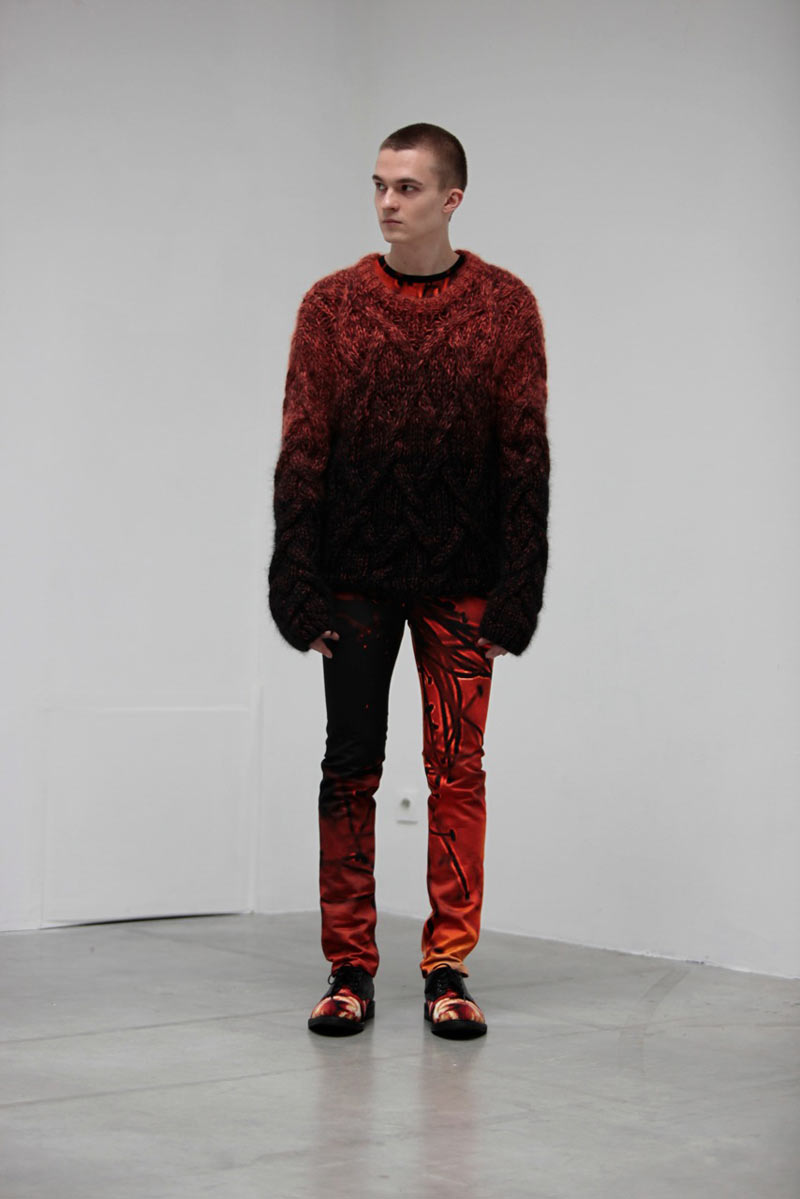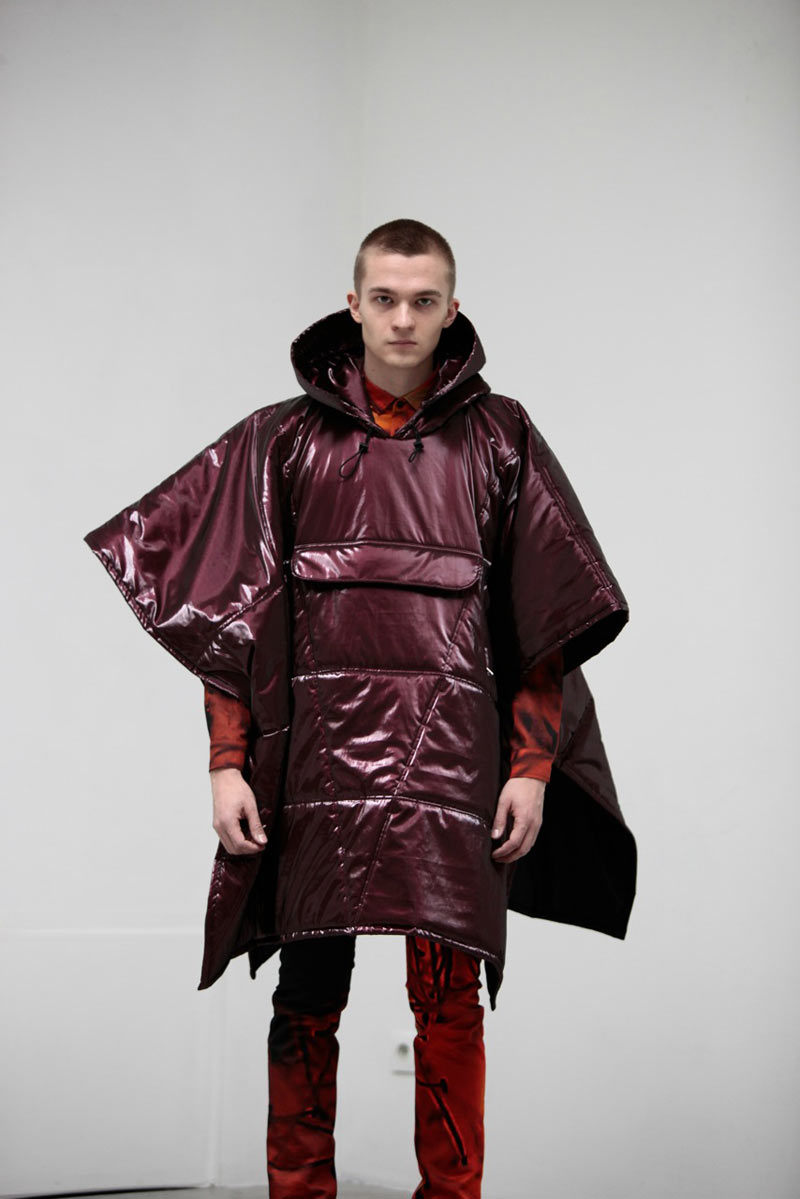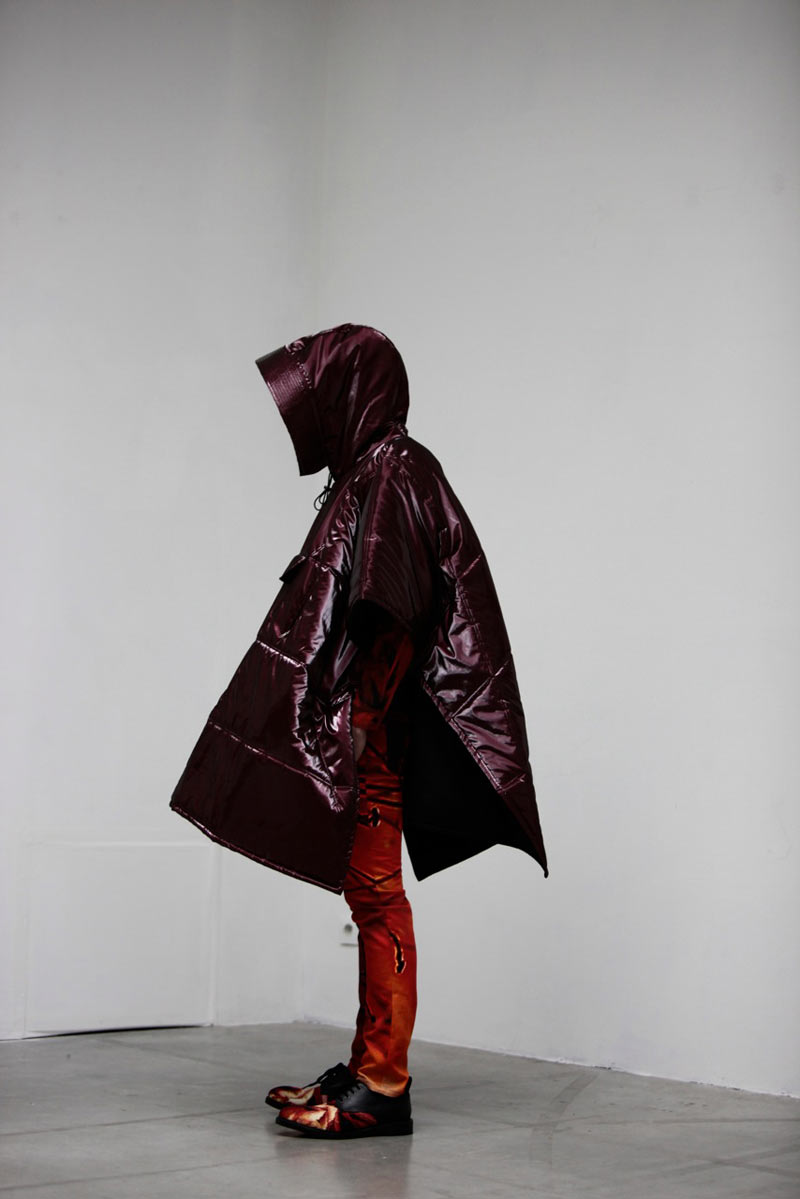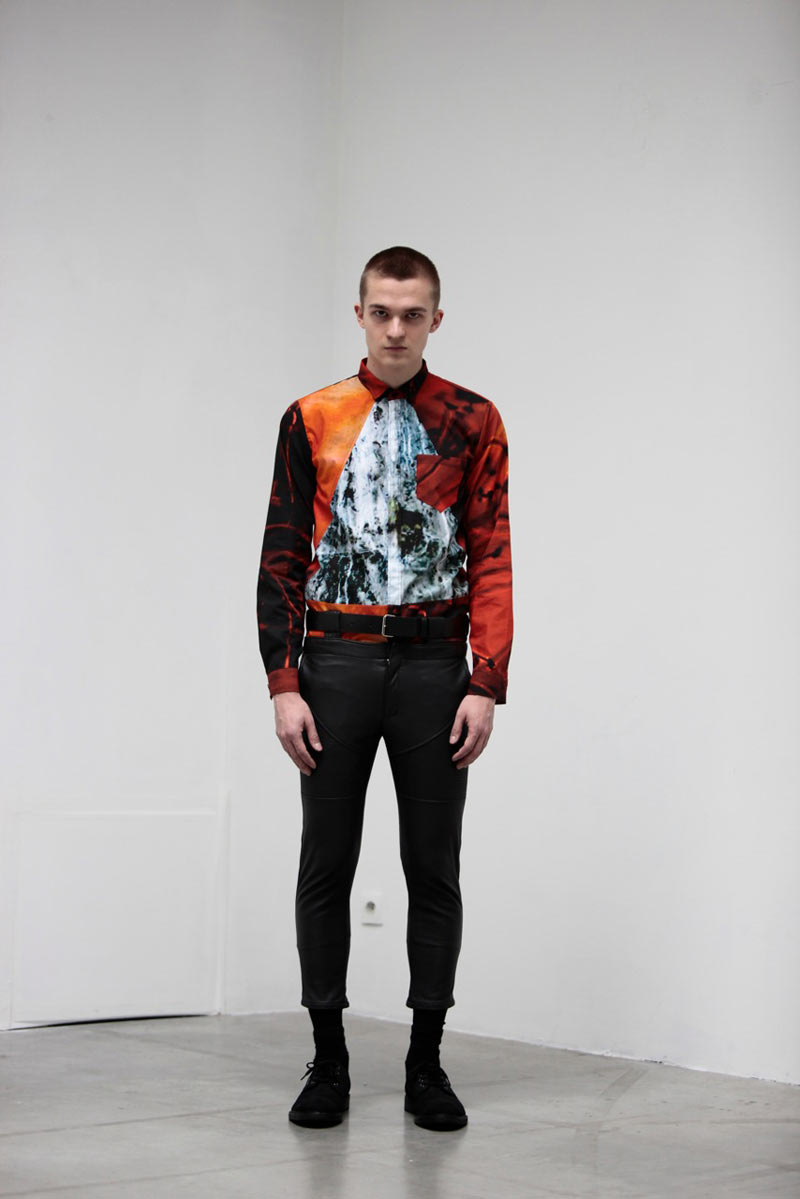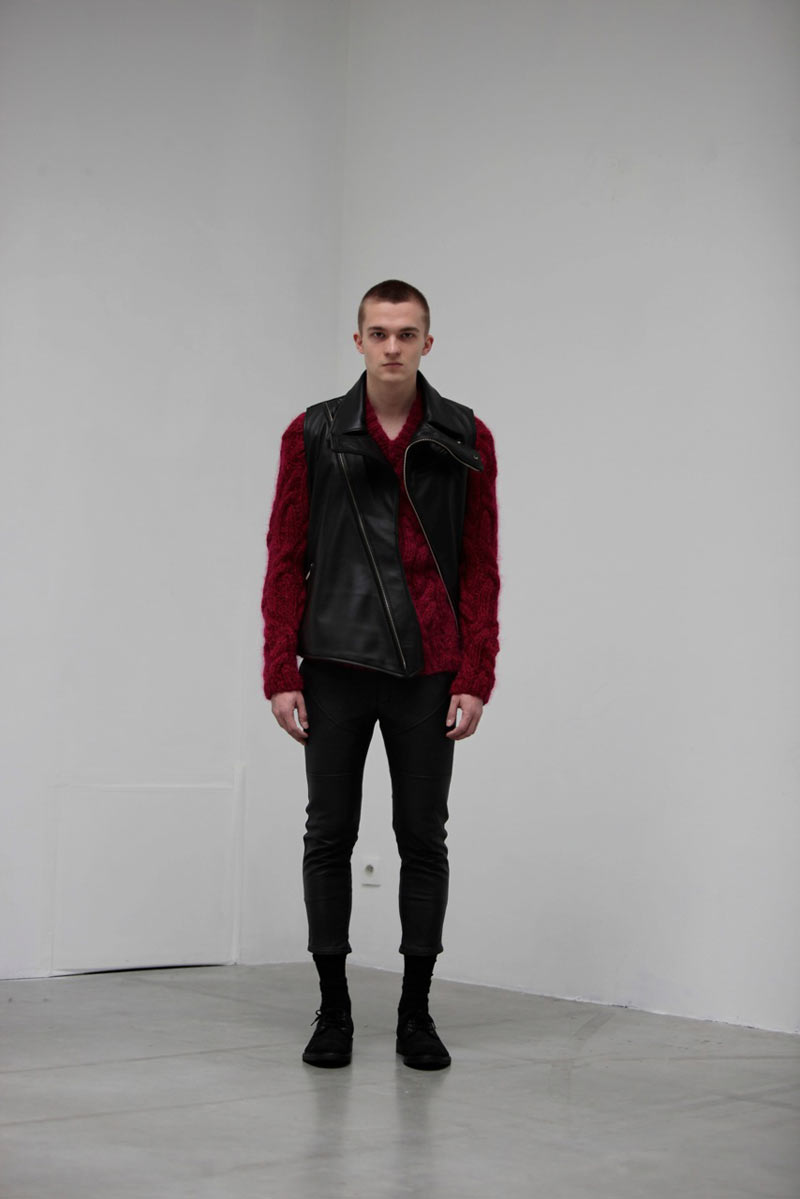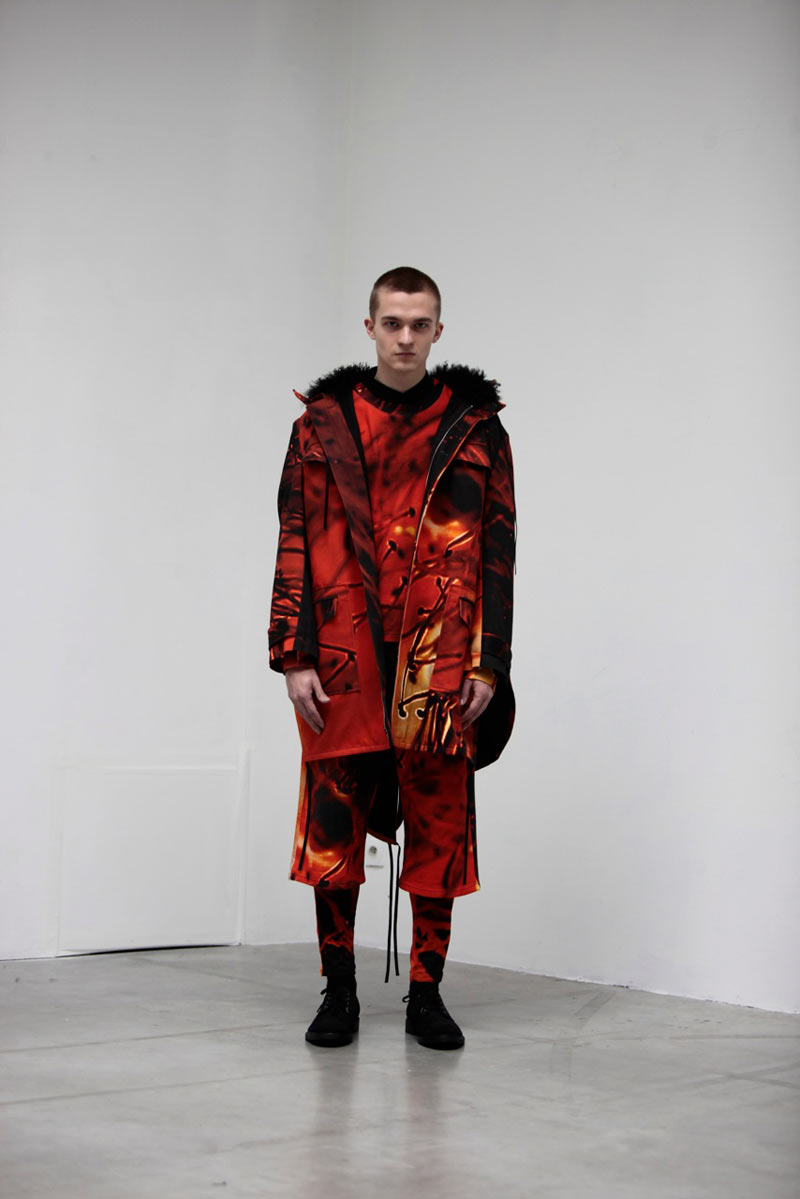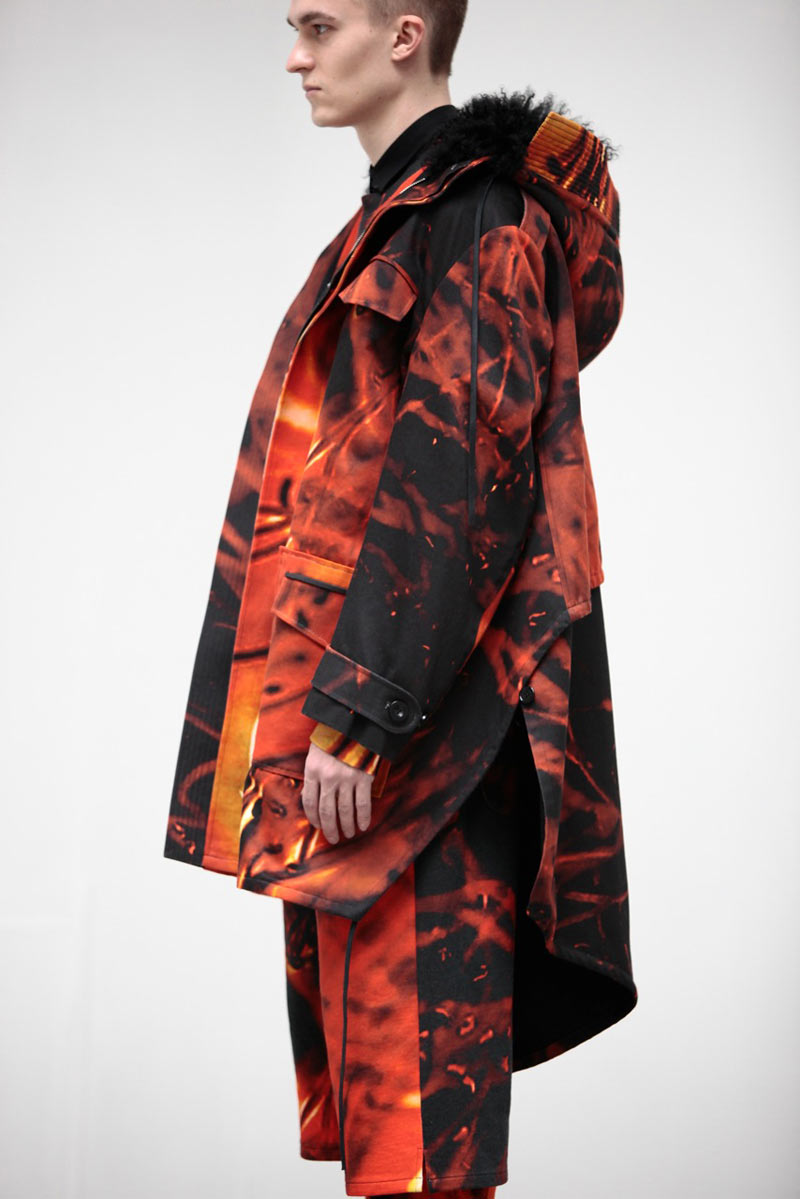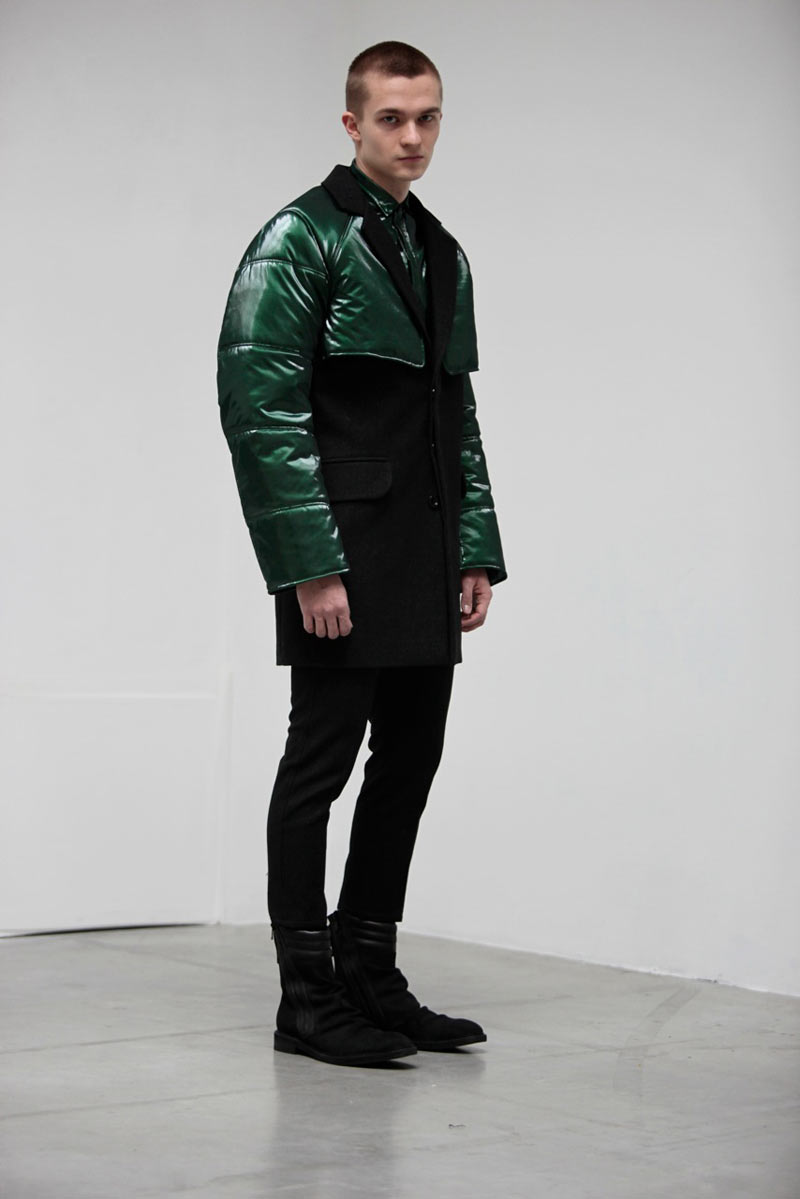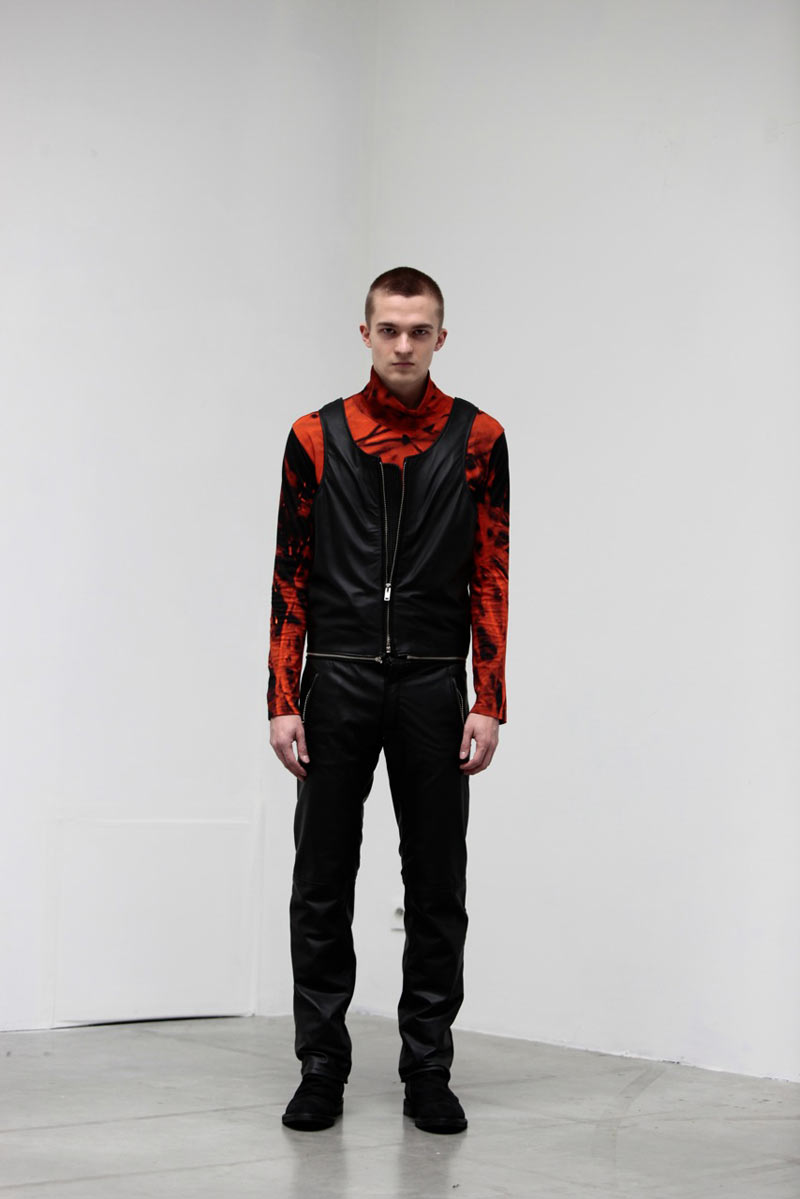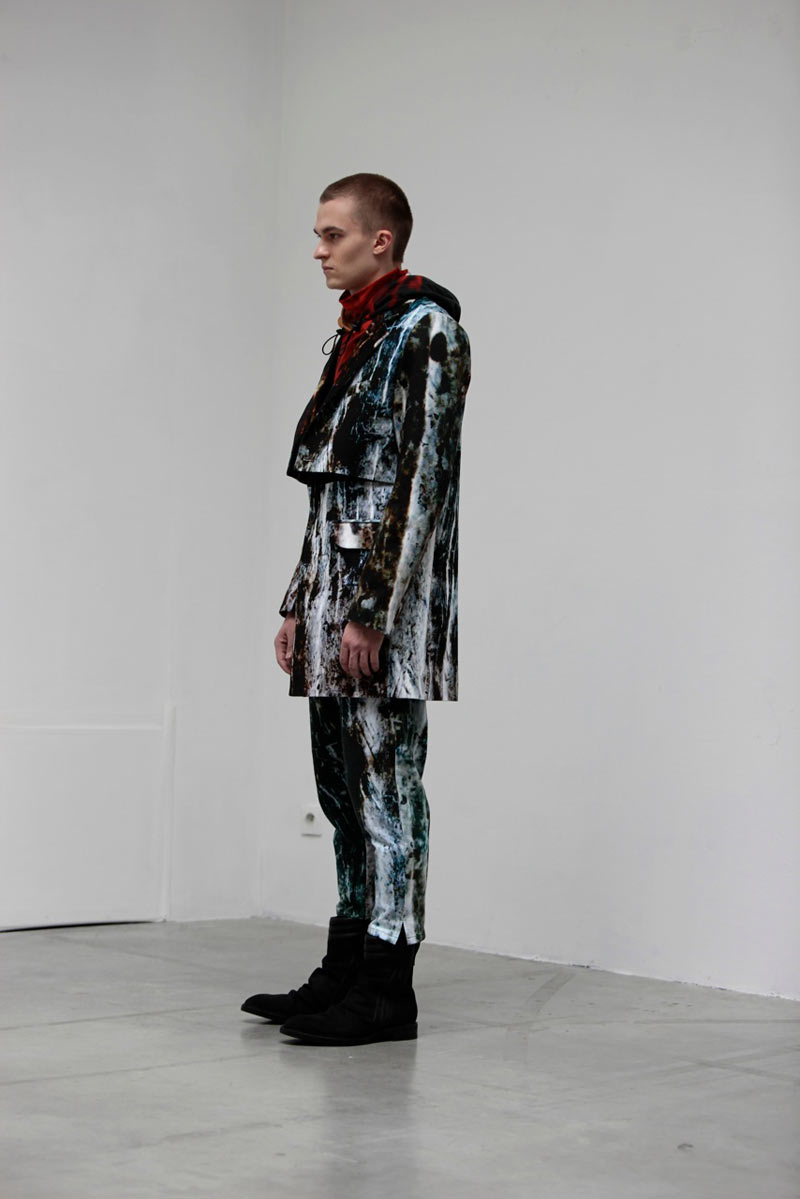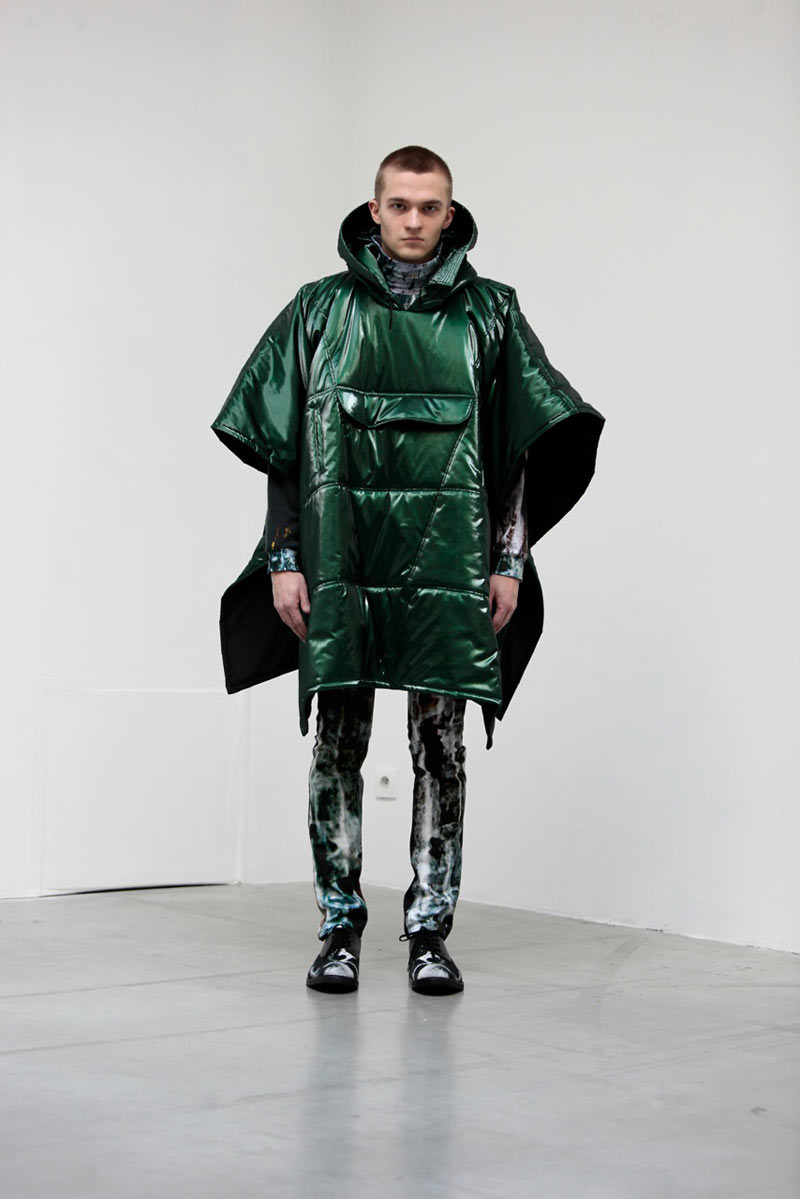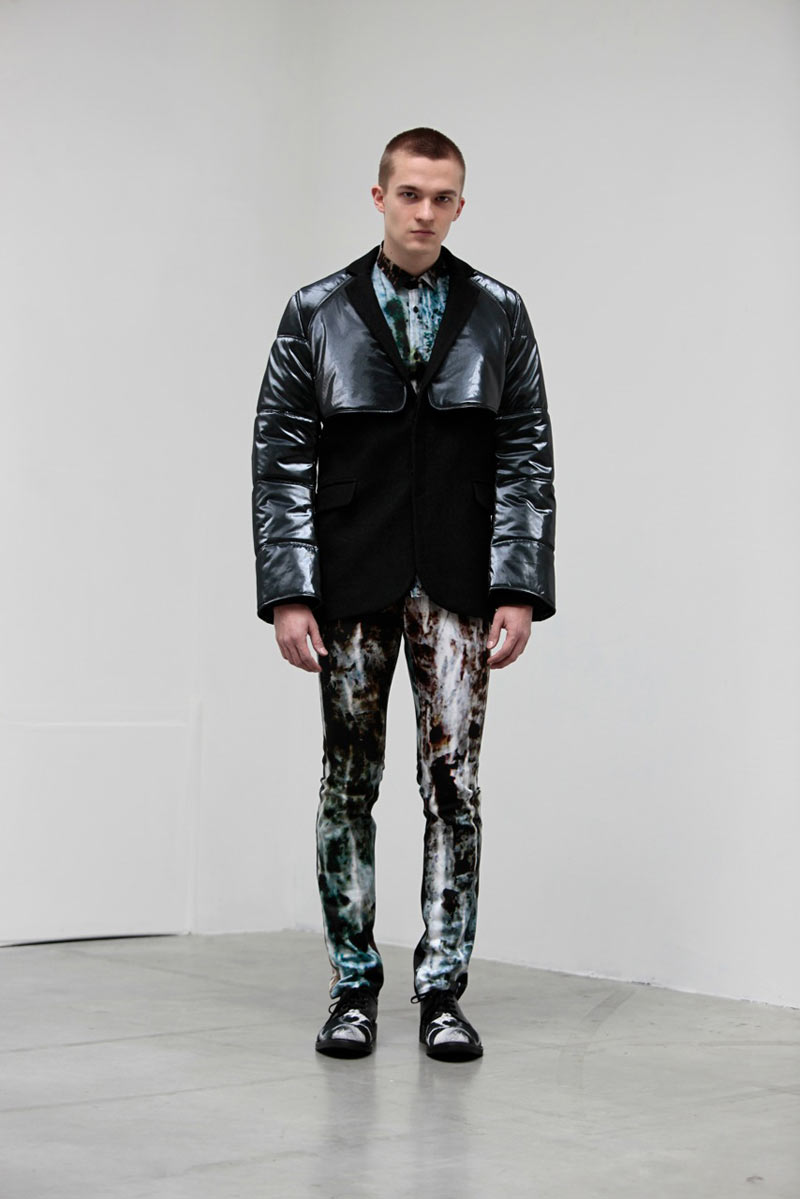 Laitinen Fall/Winter 2012 collection merges inspirations ranging from functional sportswear to military references and 1990s club culture to private school uniforms. When Combined in an outfit these elements create a look of a rebellious student mixing his college blazer, pressed trousers or a formal coat with swetshirts and jeans from a previous night out.
The collection turns a classic puffer into hybrids between ski-jackets and tailored outerwear, quilted t-shirts and oversized hooded capes. Coats and jackets in wool flannels and tweeds are split open on the chest to reveal build-in waistcoat-panels. Cropped tailored pants are stripped off of waistbands or have detachable punk-inspired kilts. Biker jackets in lamb leather or glossy coated cotton and wool tweed have a diagonal zipper-detail echoing British Royal Airforce antigravity jumpsuits.
Strong colors and polyurethane coated wools and cottons mark a parting from the monochrome color palette and matte textures used in previous Laitinen collections. Bold tones of green, red and orange continue in hand-knit mohair and silk sweaters and especially in digitally pronted fabrics designed in collaboration with photographer Chris Vidal.
Styling: Lotta Volkova
Shoes by Kiroic