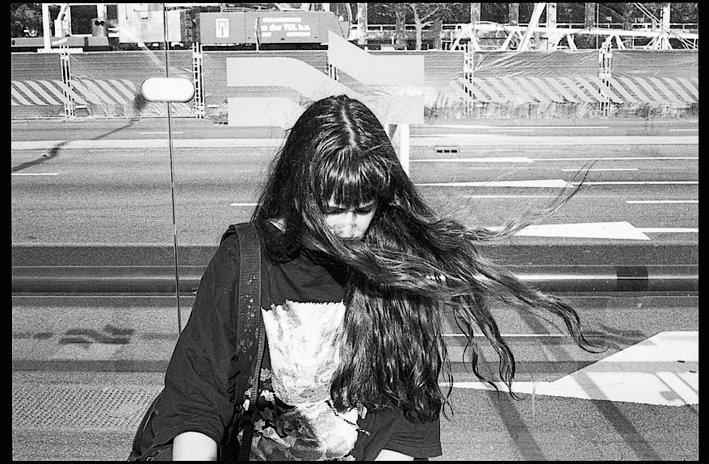 "It's a pleasure to find someone who understands that money is never a goal for a good player, it's always a tool. As language is to thoughts"Krizia Robustella is based in Barcelona and one of the young fashion promises of 2010. She was born in Amsterdam but has lived all her life in Cataluña. Her devotion for tracksuits led her to Ego, Cibeles Madrid Fashion Week, 080 Barcelona Fashion, and other up and coming design platforms, such as the Projecte Bressol or the last edition of Design and Rheim (Dusseldorf).
Krizia's performances always have an impact and in her front rows you can most certainly find the mayors of the worlds' fashion media. Today I went to her store in the city center of Barcelona to have chat with her.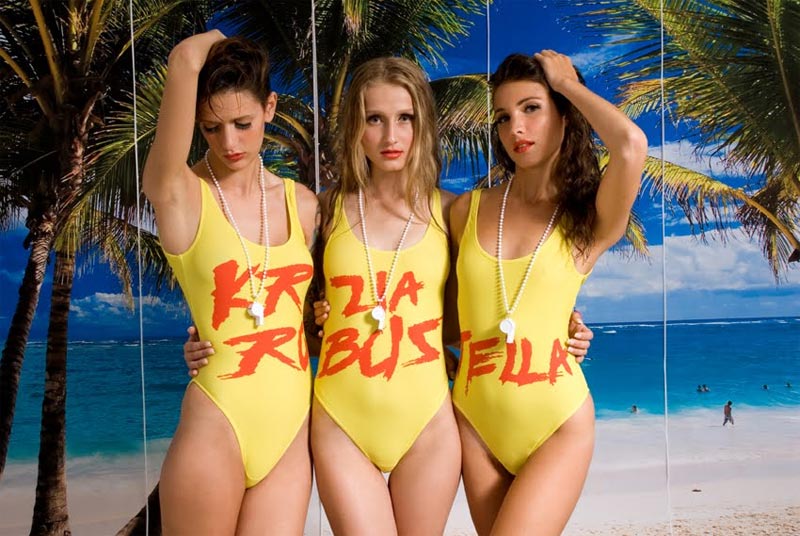 Jules: What was life like for you as a child?
Krizia: I have good memories from my childhood, especially thanks to the amount of pictures that my mother took of me. I can even remember unremarkable things. I've always loved being a world-map-girl, as they called me at school, with my family spread all around the world and very accustomed to the aircraft. I will never forget spending every Christmas in the Netherlands.
J: Did you always want to be a designer?
K: Not really. When I was a kid, I wanted to be uncouth and … I was fascinated by and thinking about painting walls. Then I wanted to be criminologist, I mean detective… And finally fashion designer, after studying Arts in High school
J: Do you think it's better to study outside Barcelona?
K: I think that generally it's better to be abroad, especially with design stuff… It's highly valued and clearer. Though no matter if you´re inside or outside, you have to work a lot.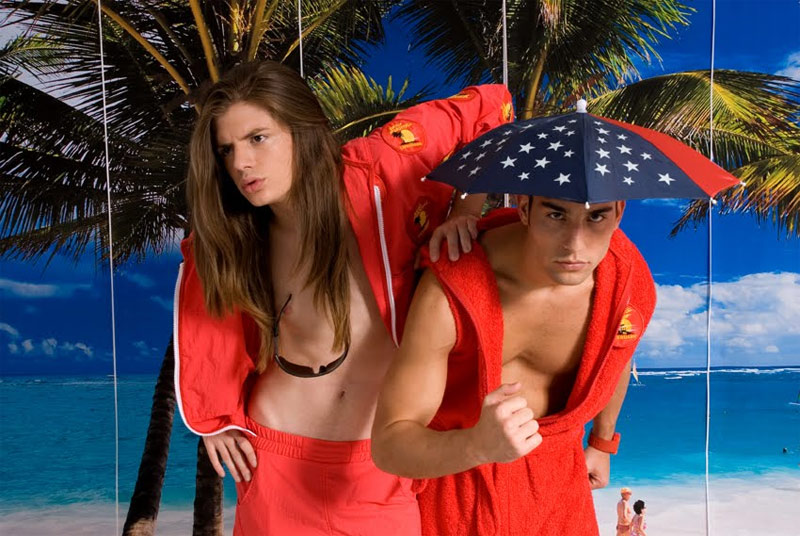 J: How did you start your career as a designer?
K: After finishing Fashion School, when I was involved with the final project, I began to take part in fashion contests. It worked out and I decided to start up my own workshop, in the back of my mother's shop, where I could work on new collections. That's how I got to show at EGO, the platform for young emerging designers by Cibeles Madrid Fashion Week.
J: What have been your most memorable moments?
K: To be honest I have many remarkable moments, Creamoda's contest in Bilbao, to meet Carlos Diez and to win the award… I even cried! The first show at Ego (Cibeles), surrounded by my friends and my handbag collection, El Bressol and all its experiences. When I got the call to show on Cibeles. The opening of the store…
J: How do you begin to work on a collection? What are the processes? And do you work in sketchbooks etc? Do you have any special routine?
K: The first thing that comes up is the theme, and with this, fabrics and colors come to stand out. This often takes place in the middle of the creative process from the previous collection or even earlier…. I can tell you, that this is what I like most. Once we have the theme, we choose fabrics, patterns, applications and we design the collection. Then patterns are made, cut, and sent off to be sewn. We prepare the fittings, photos and we're ready for the catwalk!
J: What is your favorite collection and why?
K: Any of them is important, because you learn something new with any of them, and you have lived thorugh important things. I guess "Street Life" is one of them because it has marked a concrete style in the brand. "Jet Set" helped me to go forward, onto Cibeles. "Love Me and Love My Dog" even came to be in El Mundo's headlines.
J: What was your favorite piece in your last collection?
K: The dress with chains á la Chanel.
J: Is there anyone you are interested in collaborating with?
K: Nike.
J: What do you think will be cool next season?
K: Ultra prints – Clothing and styles with mega prints patterns.
J: Honestly, do you like Barcelona?
K: Yes, it is my hometown and where I've always lived.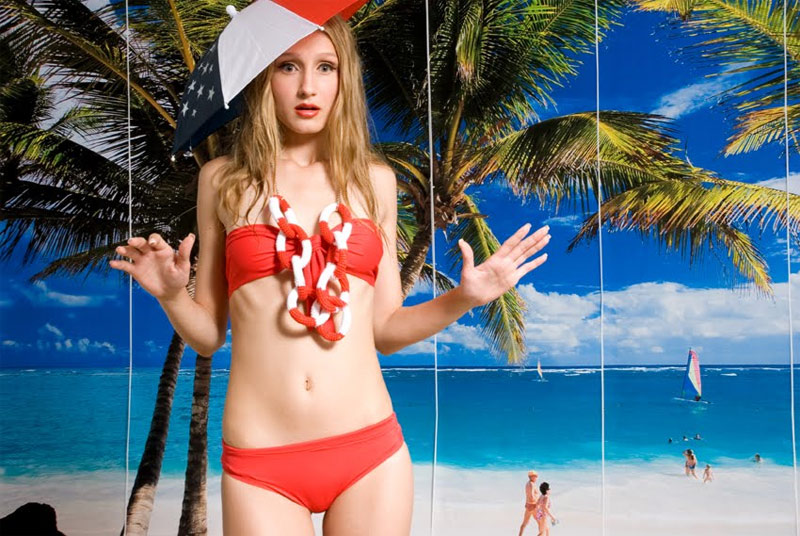 Photos by DizyDiaz