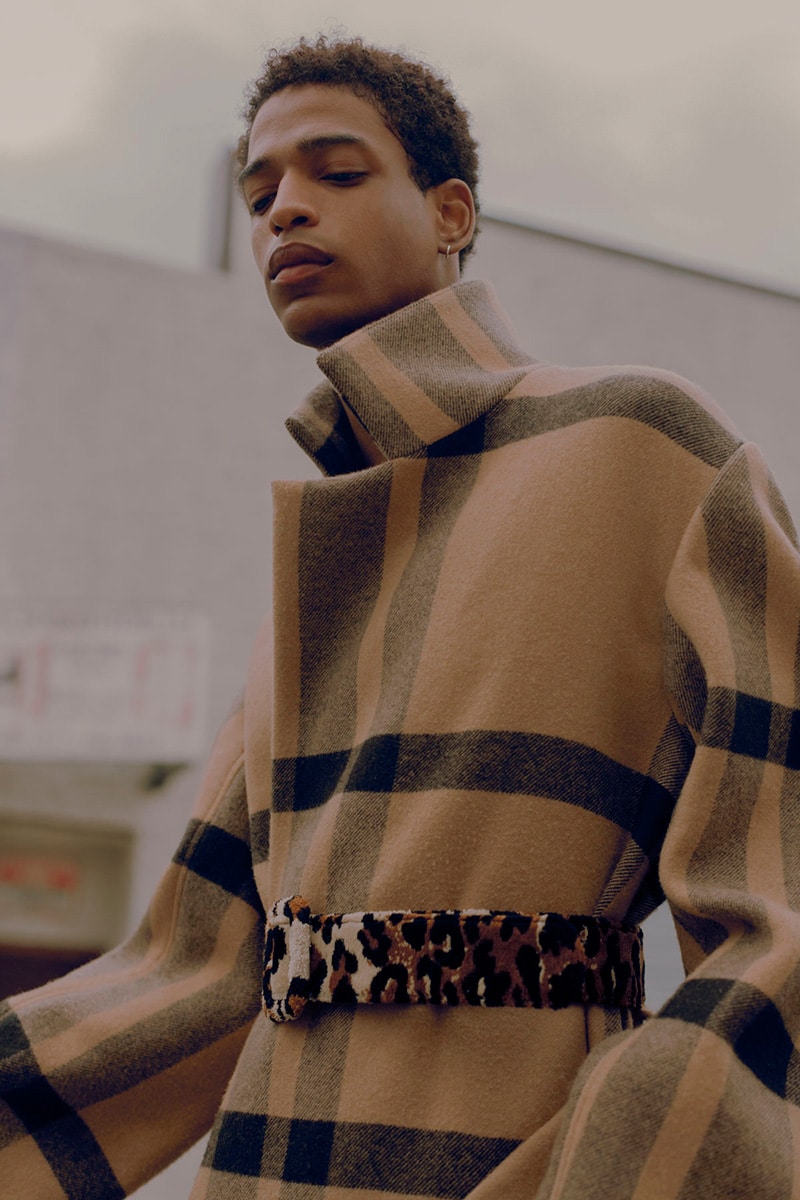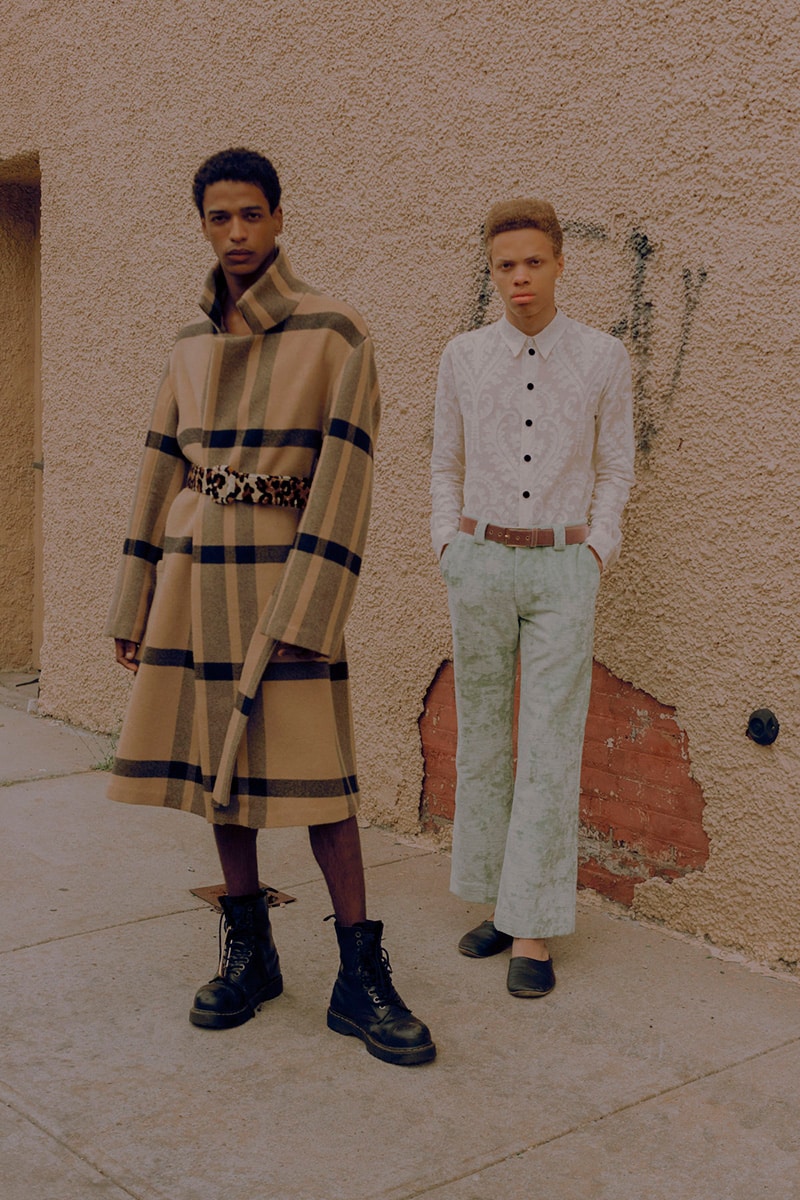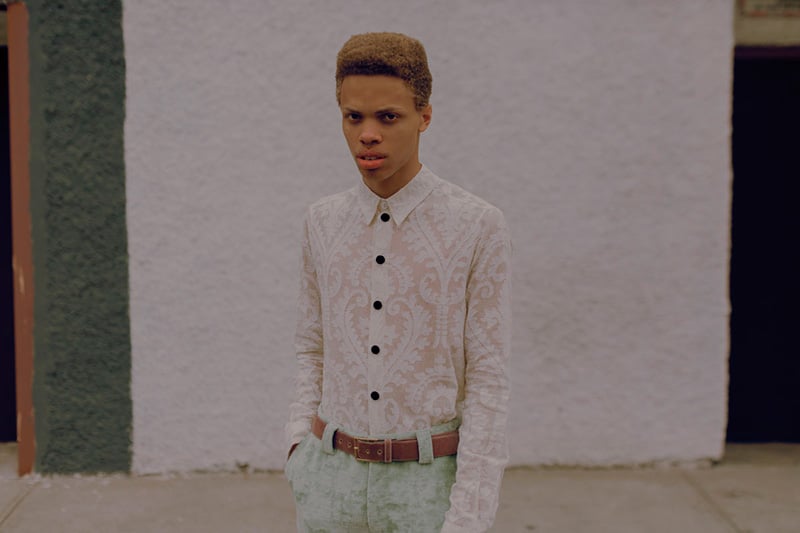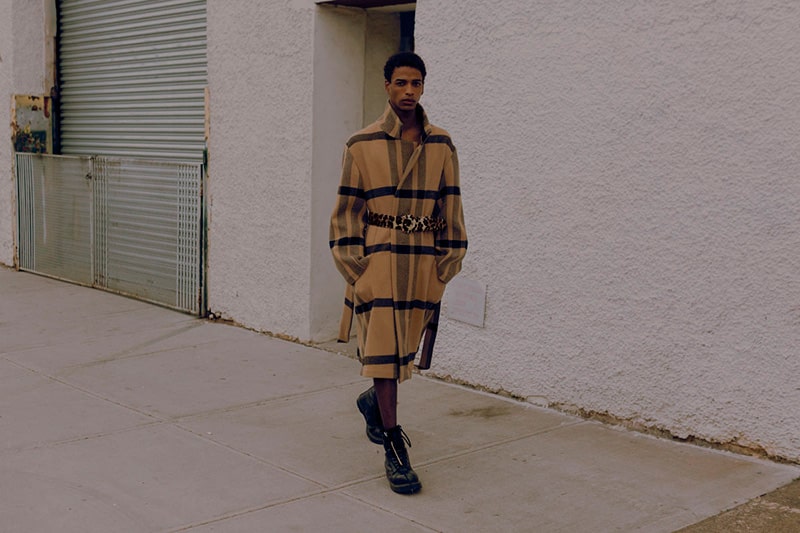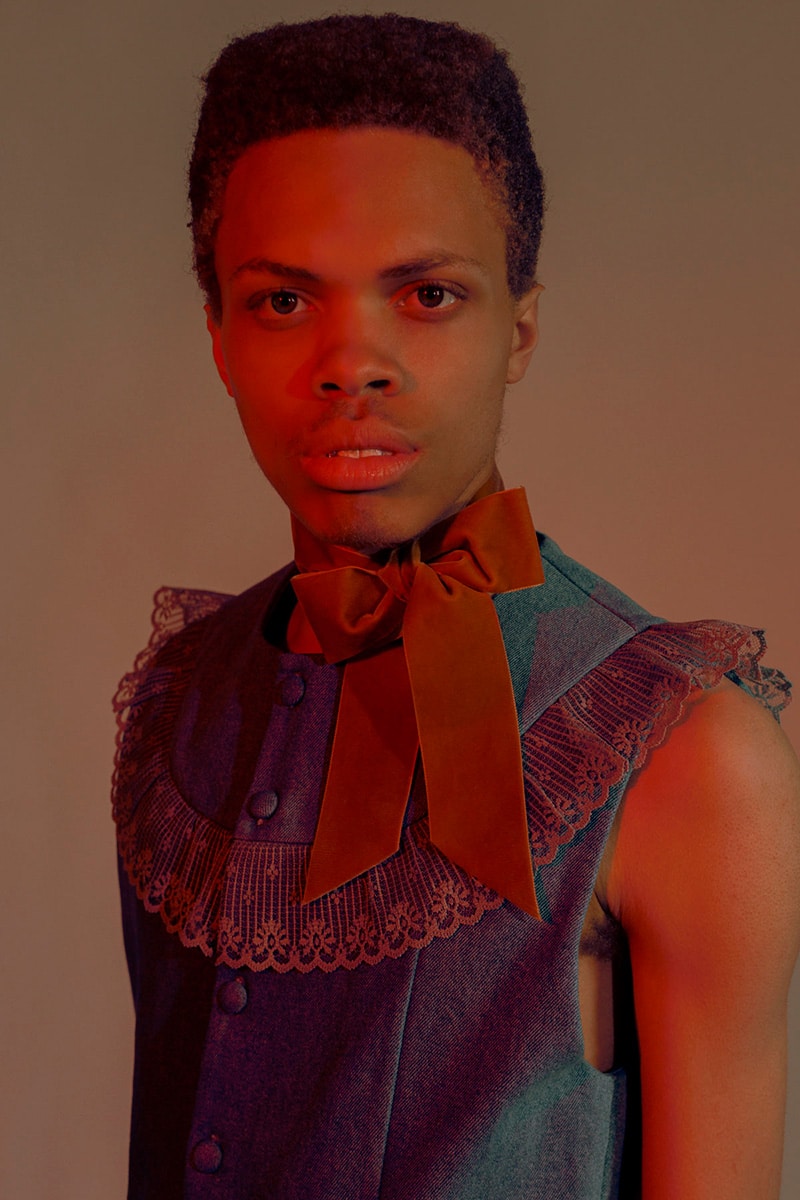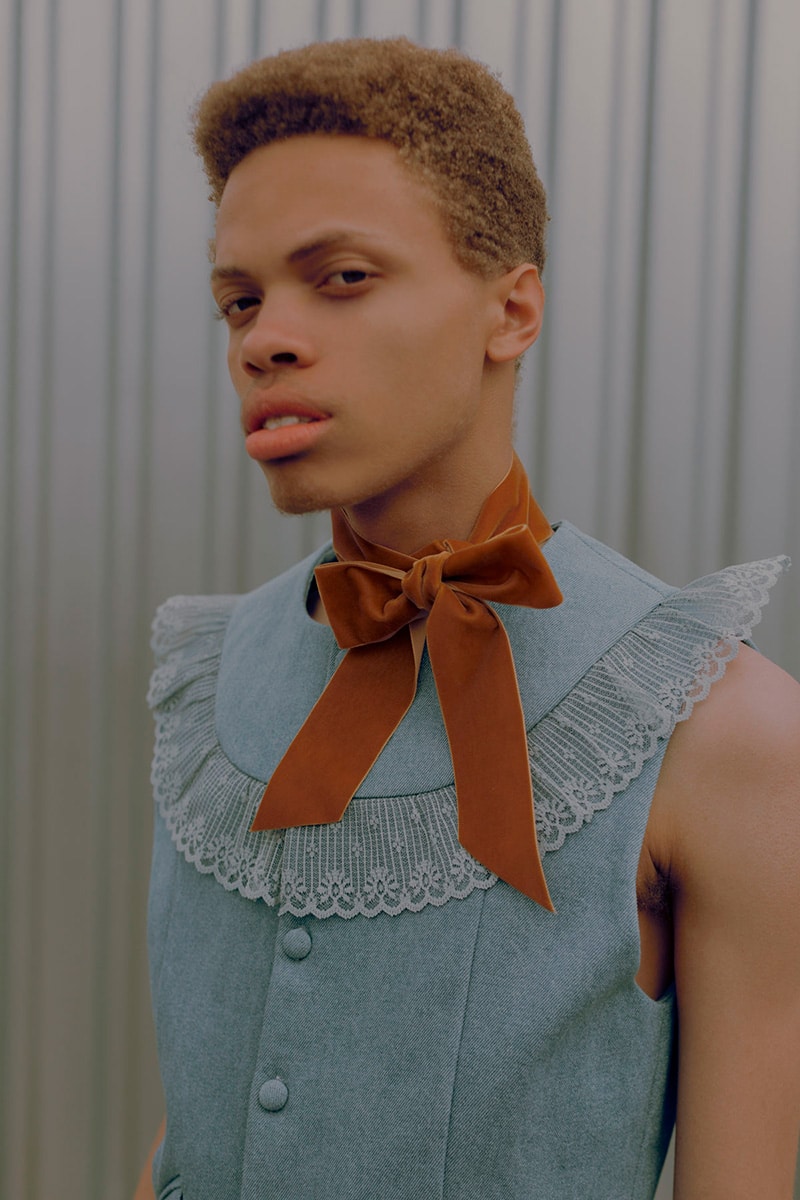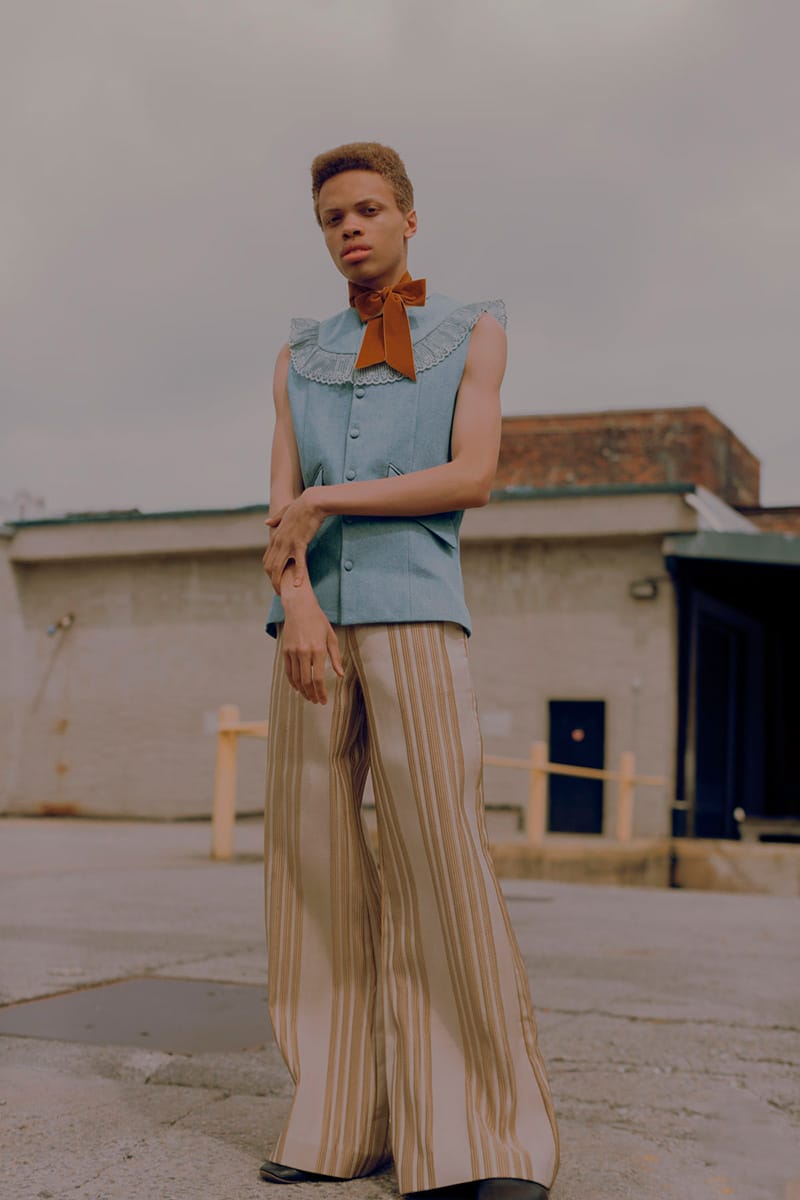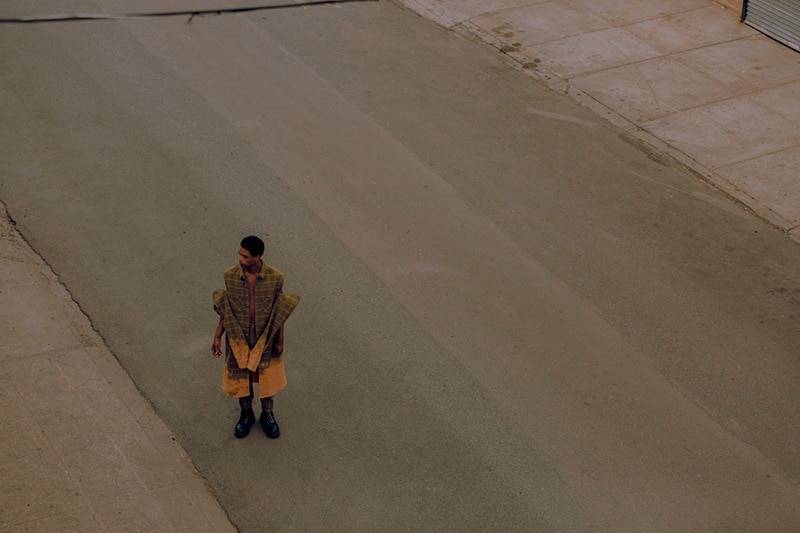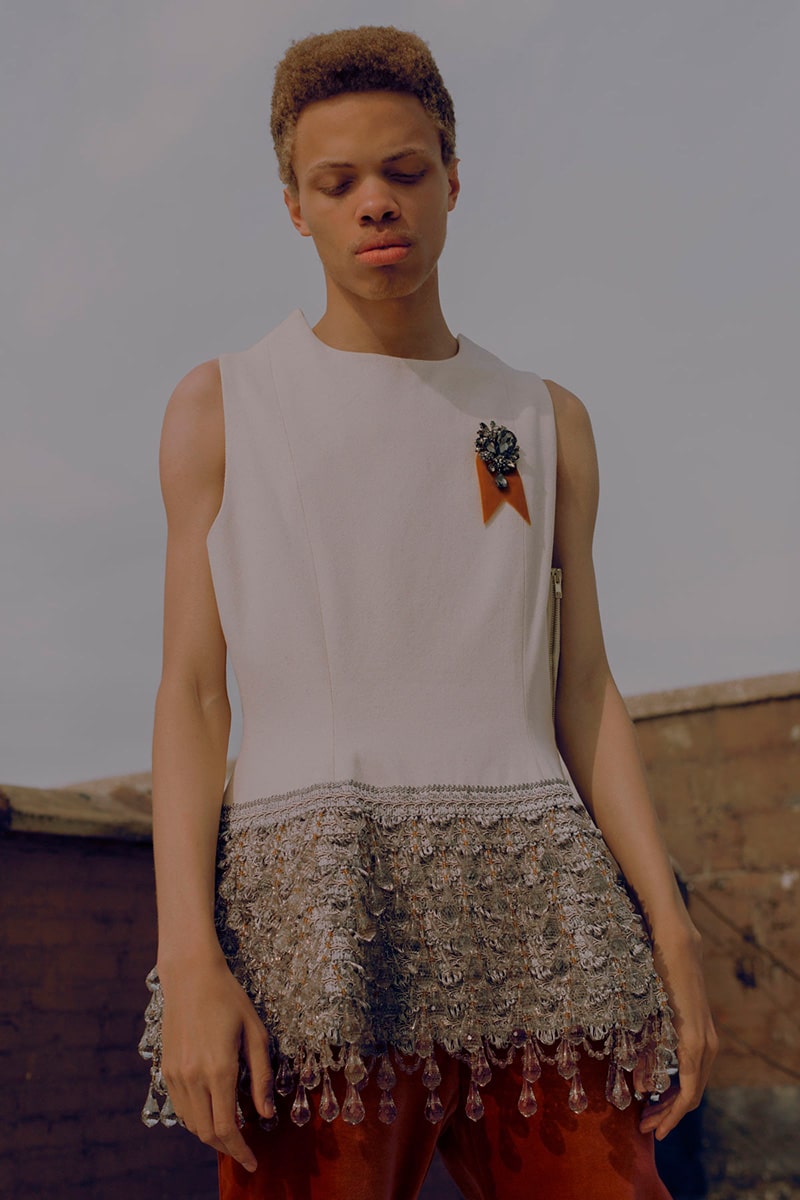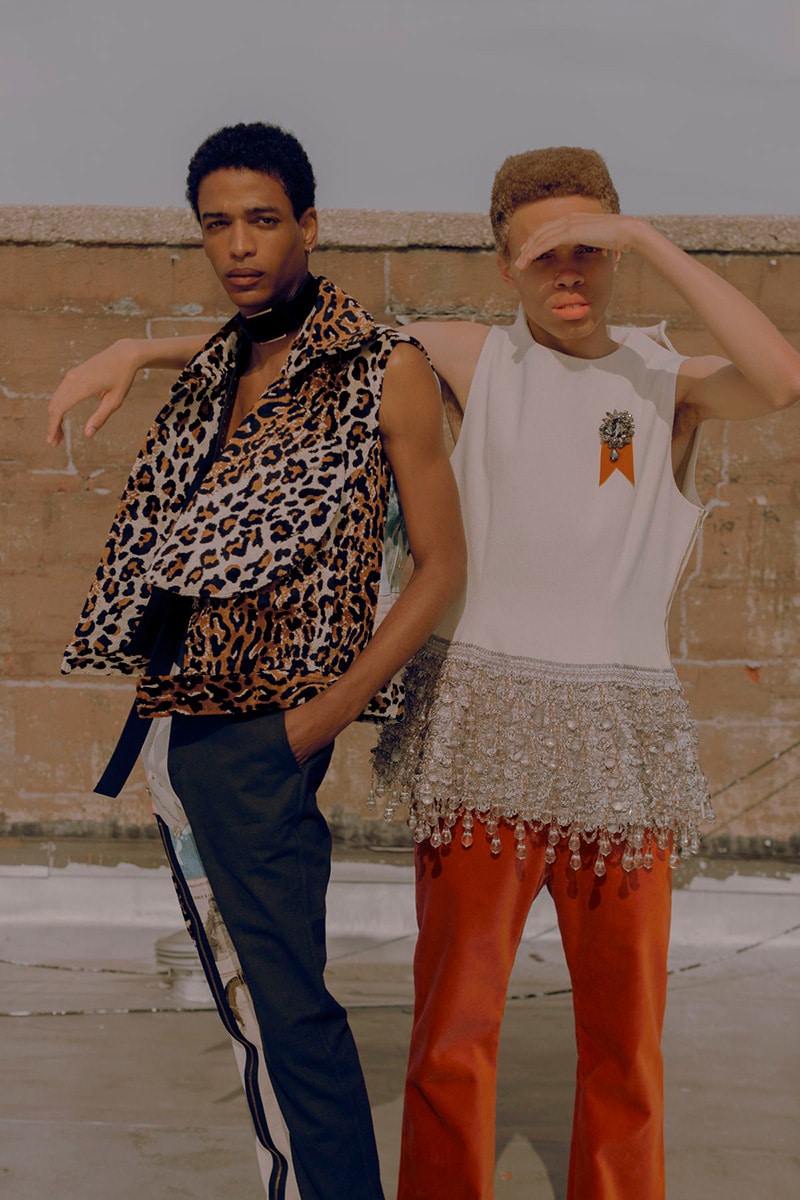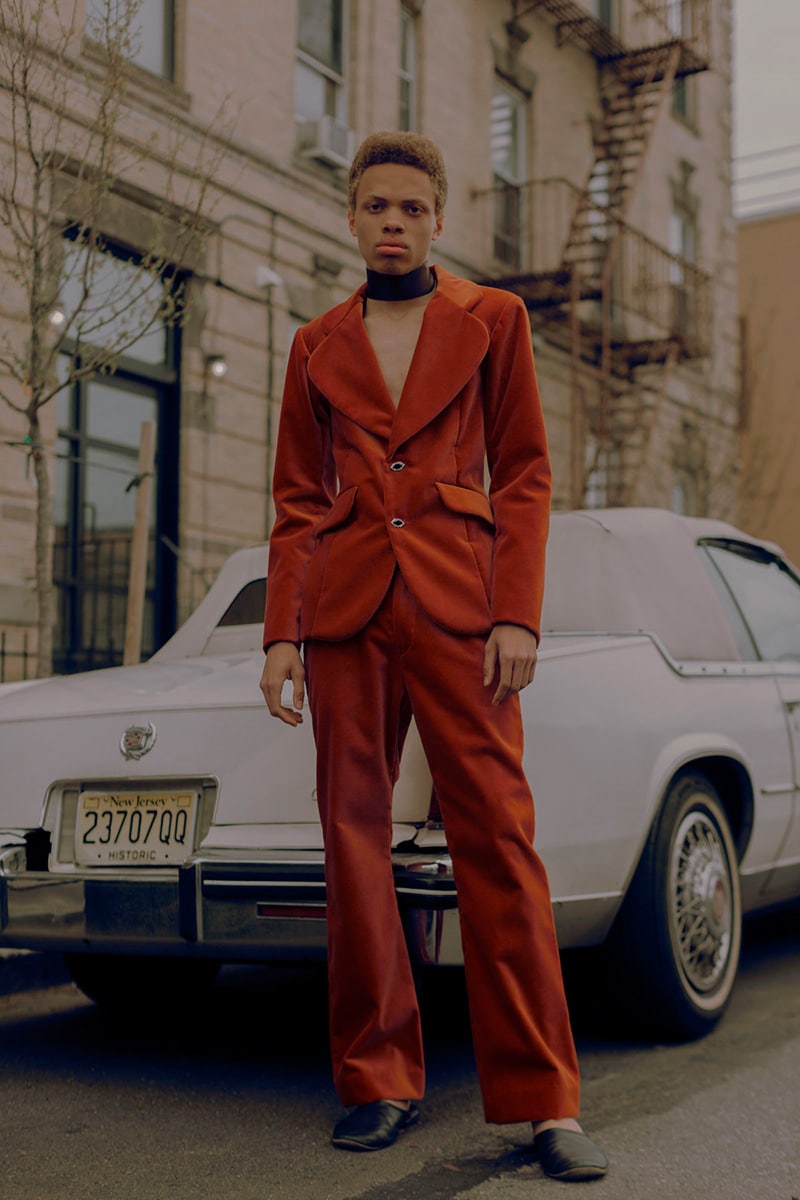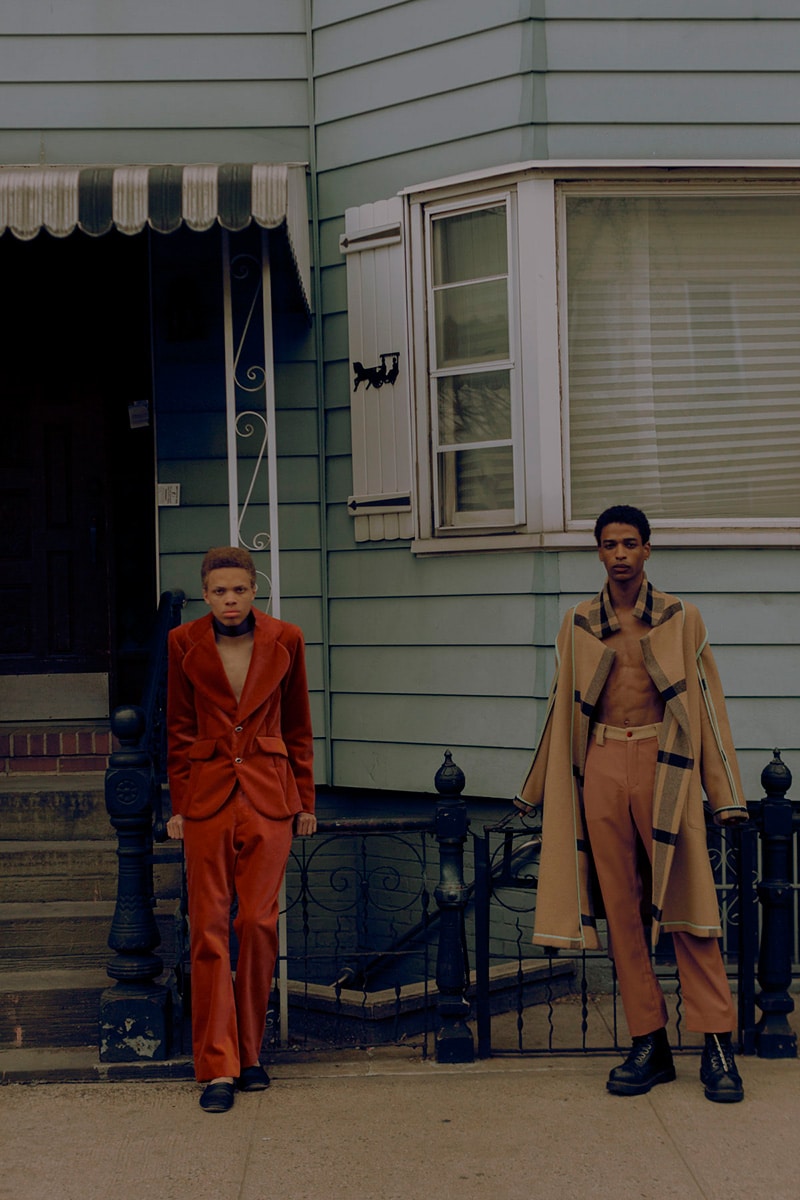 For his fourth collection, titled "The Romantic & The Rebel", the designer reimagined his LA-based brand and took to the streets of Brooklyn, NY to juxtapose the whimsical, romanticism the brand has been known for with a more tough and edgy vibe that the streets of New York city lend themselves to.
Set in NYC, the shoot is a pre-cursor to Kenneth Nicholson's New York Fashion Week: Men's debut in July where he'll showcase his SS18 collection. Nicholson enlisted photographer, Micaiah Carter to capture models, Darrón​ Clarke and Armani Boone as they explored the streets of Williamsburg, Brooklyn in his fall collection comprised of velvet suits, distressed jackets, embellished tunics, and oversized coats.
The fall collection furthers his narrative of redefining masculinity in menswear. Nicholson's aesthetic and softer silhouettes may be considered more feminine today, but his perspective seems to remain on the pulse of what's happening in menswear.
Designer: Kenneth Nicholson
Photographer: Micaiah Carter
Models: Darrón​ ​Clarke and Armoni Boone
Stylist: Ian McRae assisted by Todd Johnson