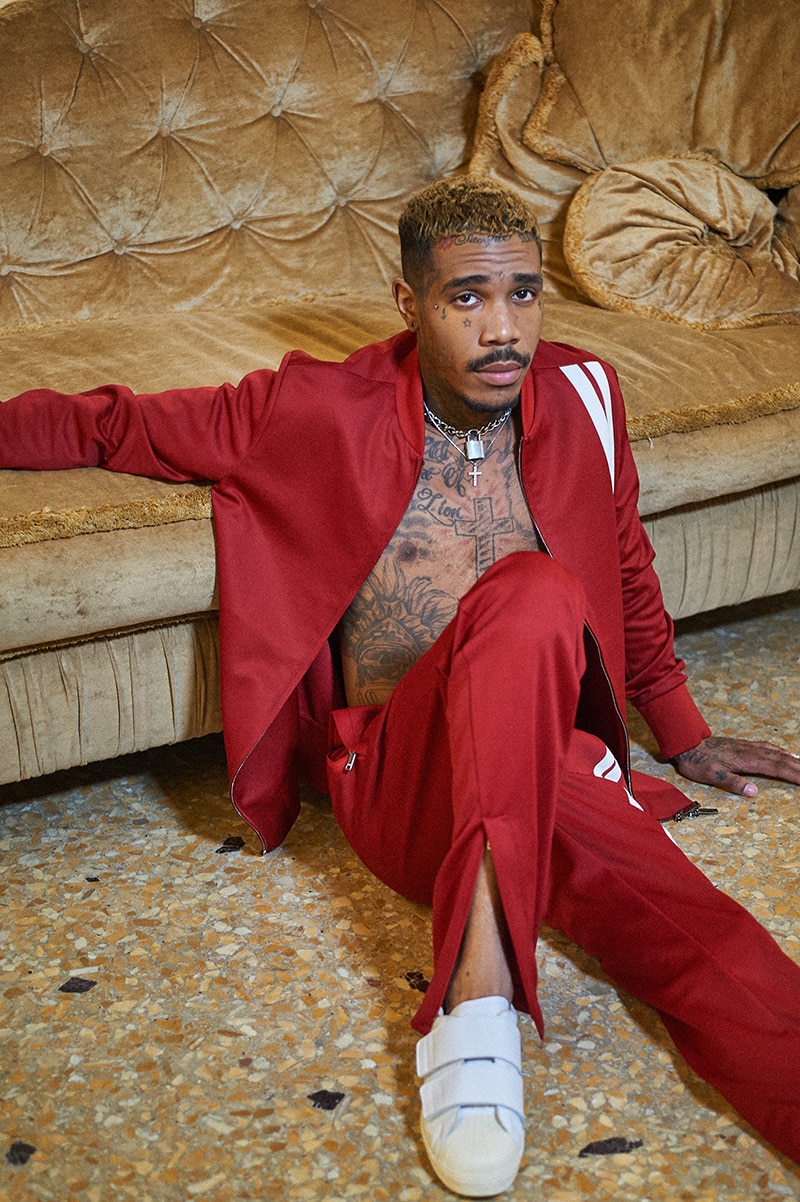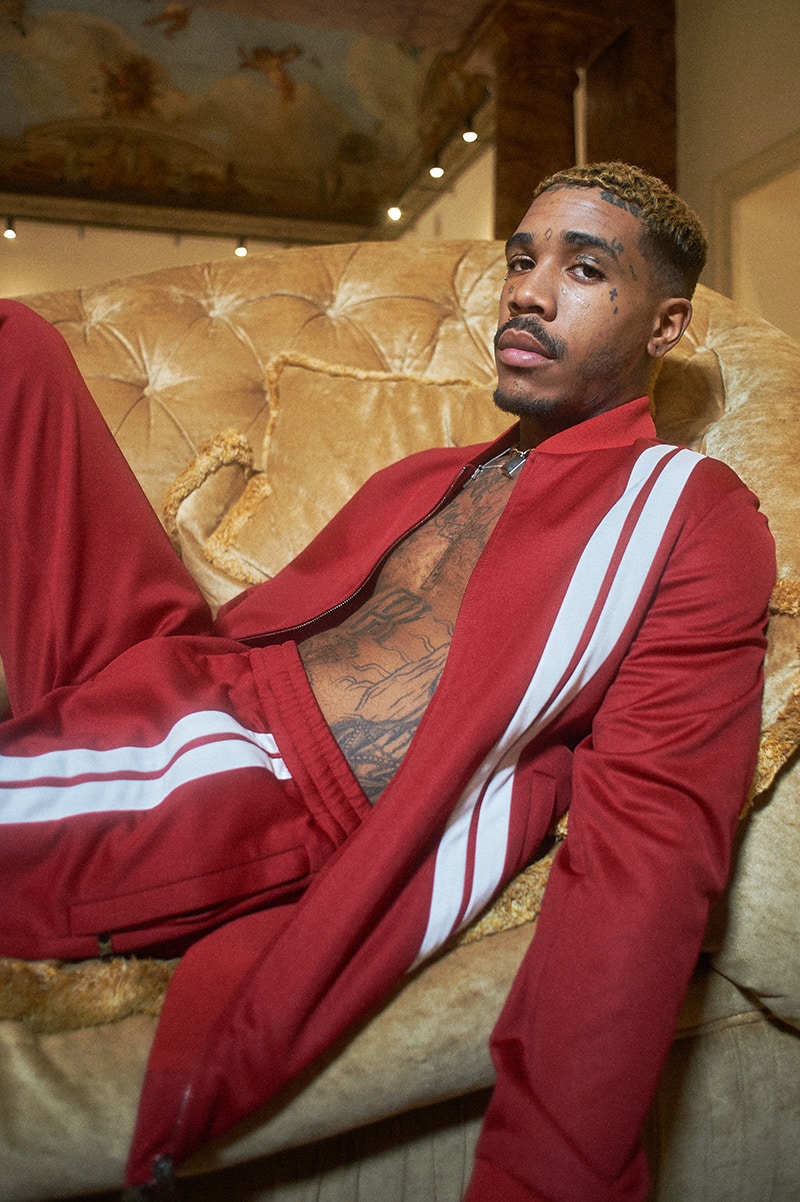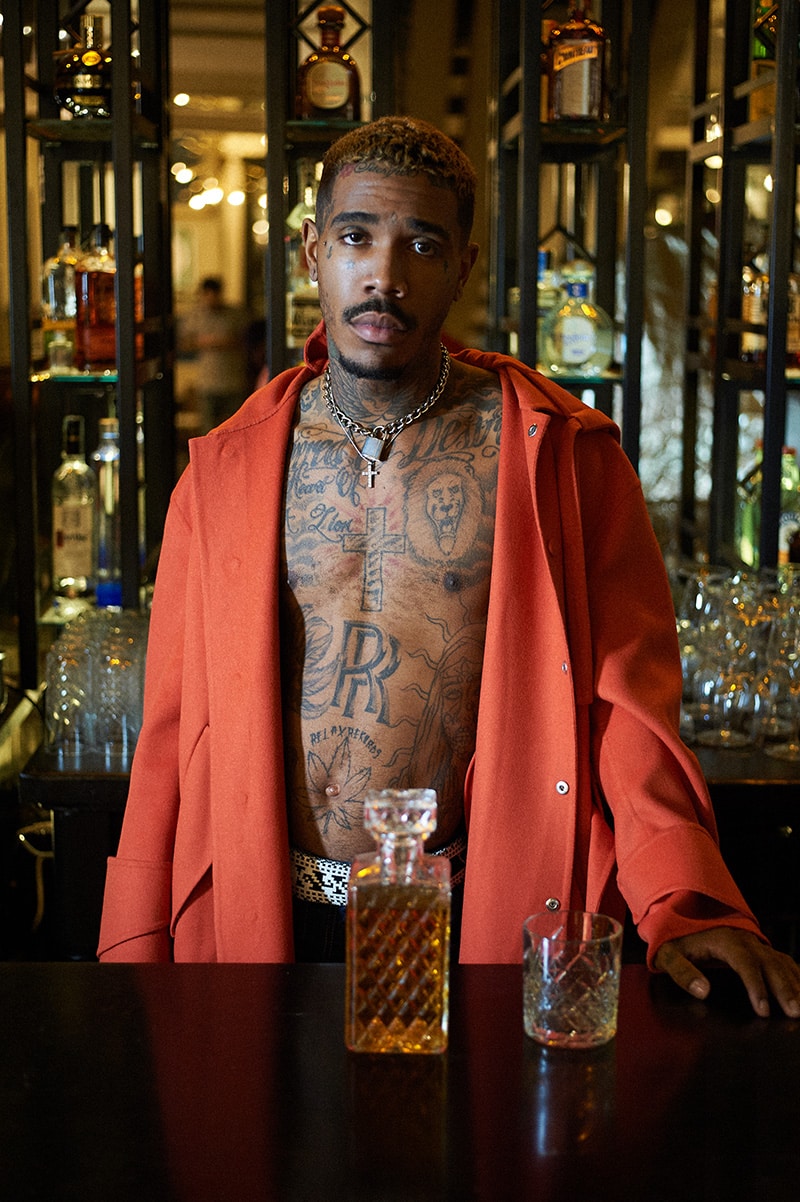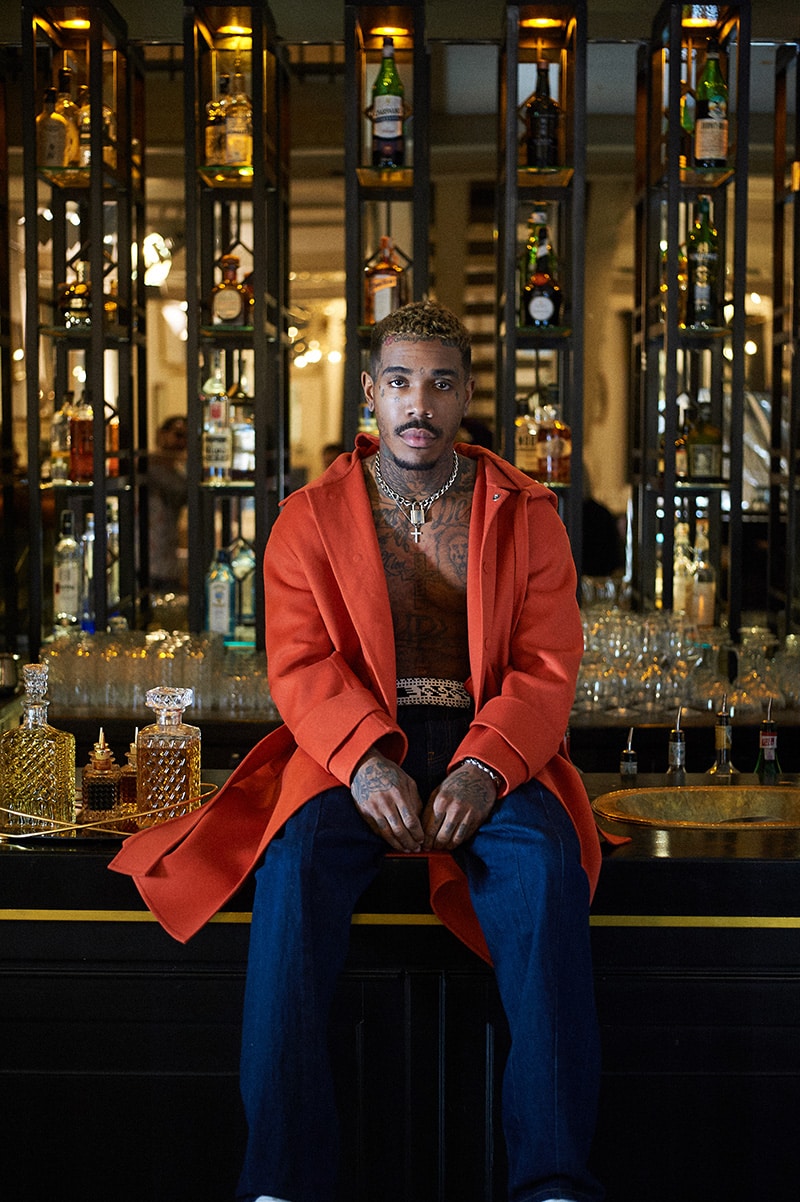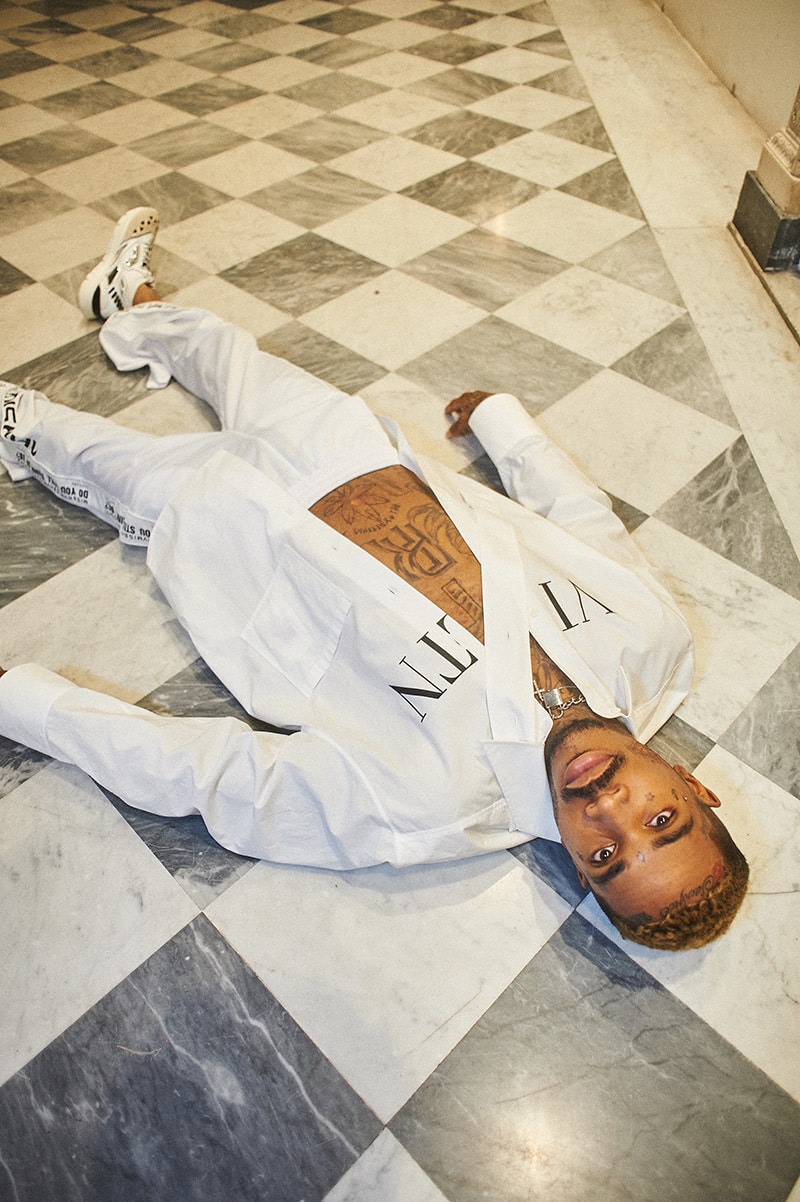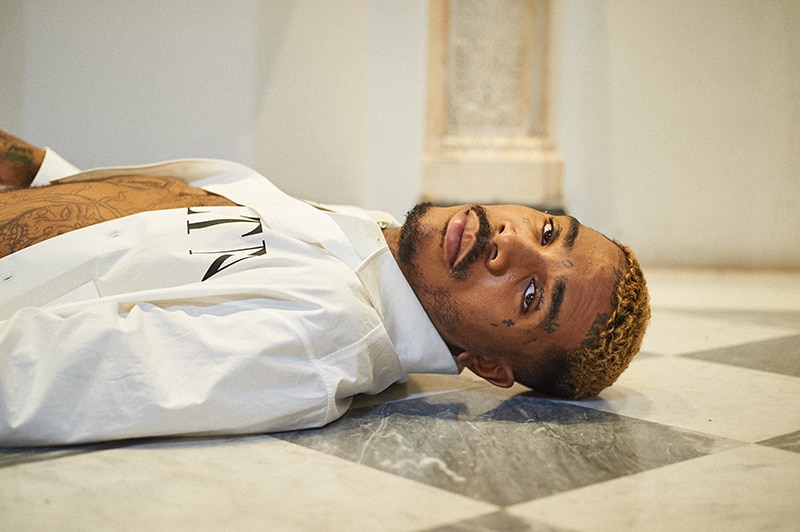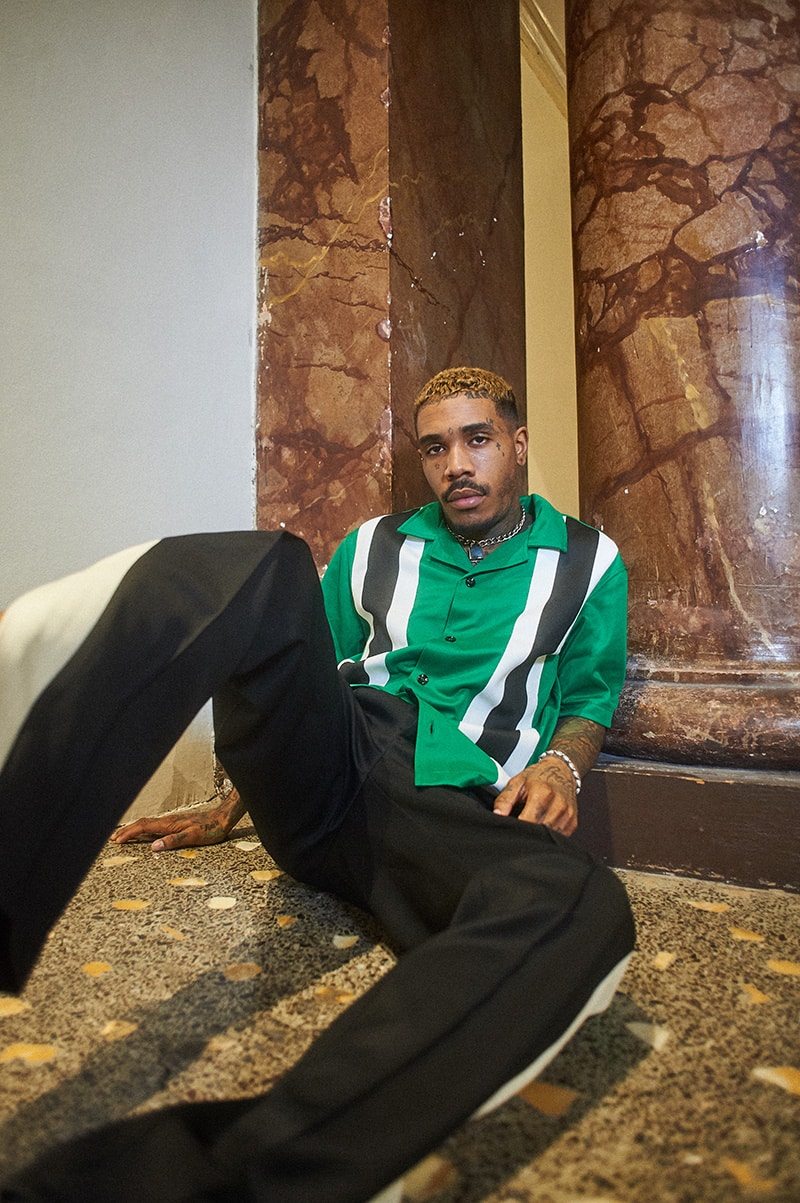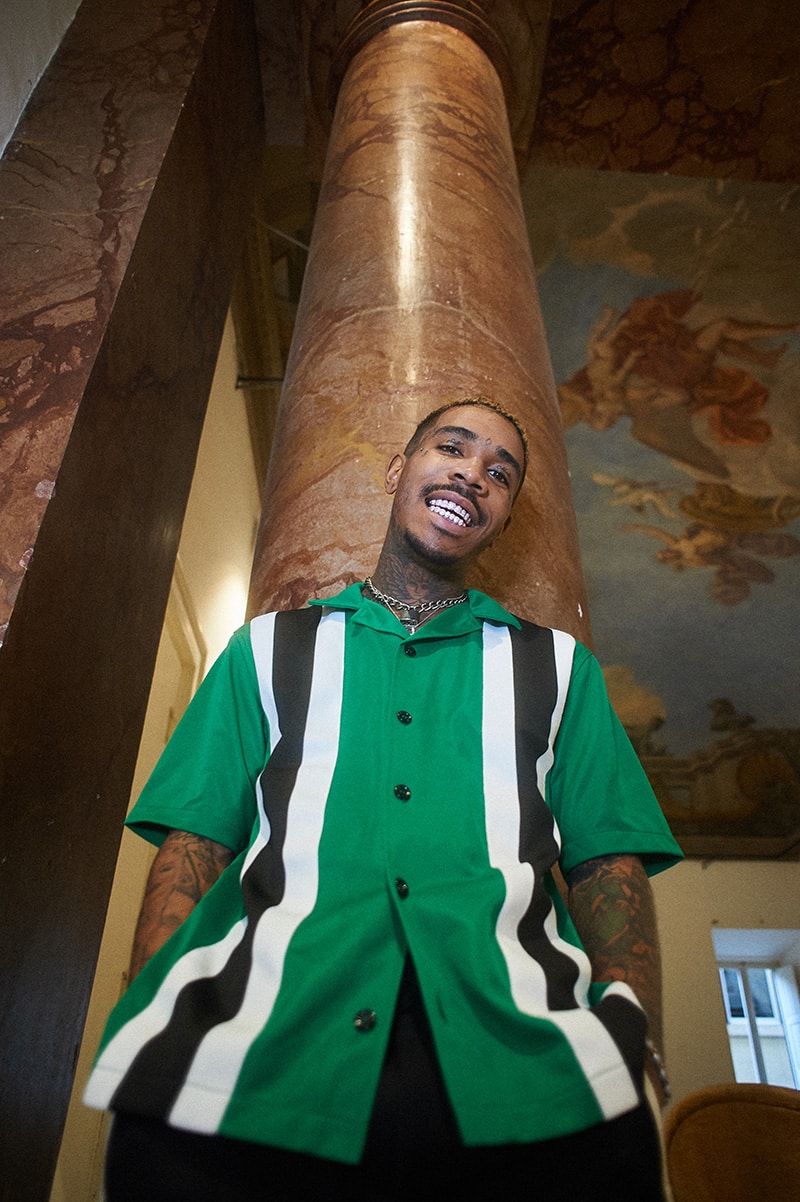 J $TASH touch down in the eternal city. For the occasion photographer Theo Soyez and stylist Eleonora Gaspari shoot an editorial in exclusive for Fucking Young! Online,  in collaboration with Valentino as symbol brand of the city, dressing J with the new SS18 VLTN collection, in one of the most eclectic location in the city, Contemporary Cluster, a space with a contamination among the disciplines of art, architecture, design, music, and fashion. After being in most of the European capitals, finally the LA Rapper make his appearance in Rome where thanks to the warm welcome of Curtis Wolf crew, he made an unforgettable show in the Lanificio 159 club, that who was present will hardly forget.
Rapper/Model: J $TASH
Photographer: Theo Soyez
Ph. assistant: Filippo Bondani
Art Director/Stylist: Eleonora Gaspari
Grooming: Claudia De Simone
Special Thanks to: Valentino, Maison Studio Shop, Curtis Wolf, and Contemporary Cluster.