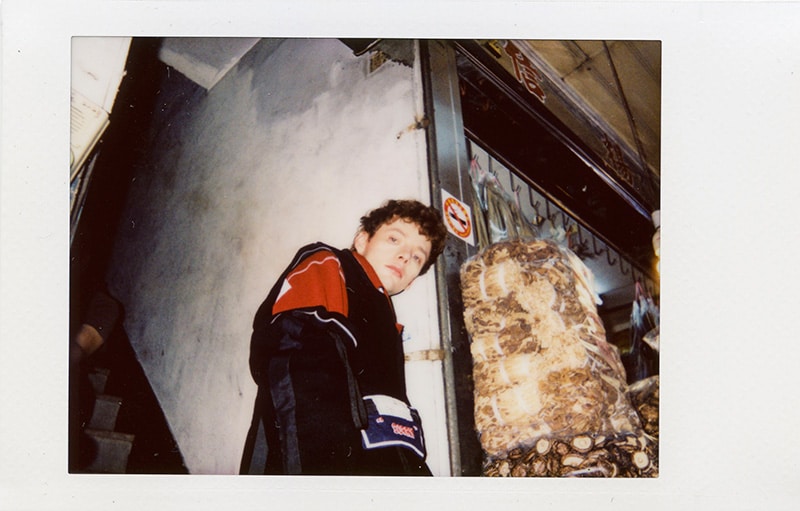 YEP, it is that time again. Soon a new menswear season will kick off. Well, at least we hope it will really kick off properly. No longer a dreary affair, menswear has come a long way. Yet, as with any market that is rather flooded, the young-guns are often overlooked. To restore some balance to the world of menswear, we like to feature grafters that others don't (or simply won't). So feast your eyes on an exclusive chatty chat with INDICE STUDIO.
Any encounter with Hao Lee means guaranteed fun. Happy ripostes and not too much needless frill. A man of our hearts. His 2017 debut was all about shaking things up a little bit. Why not, it is not as if we weren't hungry for some new slices of sleek… Ever since his collections have existed a little under the radar, so we felt like changing this a little. INDICE truly deserves your attention. Based in Taipei, also dubbing as the location of this special shoot for FY!, Lee wants to do away with prejudice, flat SoMe visuals and outdated Made-in-China antics… Time for some fresh perspectives from a young warrior, raw and bashful, just like we love them.
So H to the izz-O, V to the izz-A, tell us what's up; you slick kemosabi!!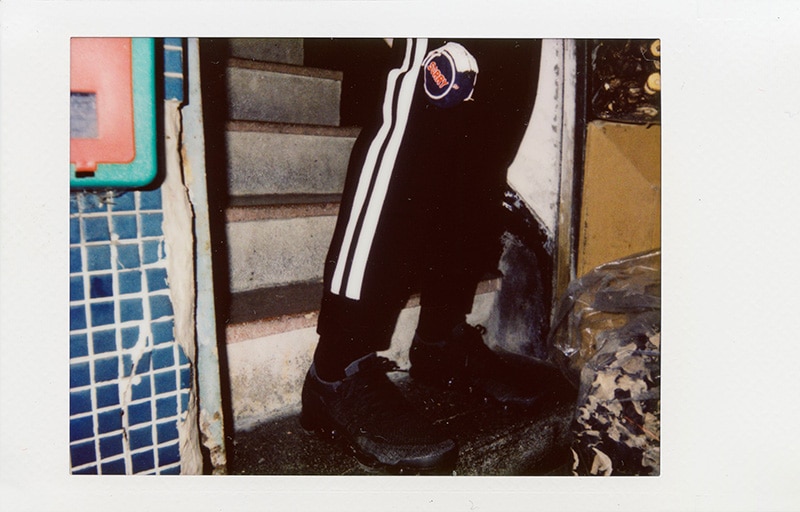 GROUND-ZERO. Hao, welcome to FY!. What was Hao like as a protesting teen?
Thanks!! Well, growing up in a traditional Chinese family, I myself, like many others, was strictly raised to be a doctor. When I was still forming my sense of self back then, I found it confusing walking down the street seeing a mixture of Japanese, English and Chinese shop signs. Western and Eastern buildings sharply contrast throughout the city's landscape. We were forced to learn English. People adored imported products. Needless to even mention the mainstream media. My way of expressing my distaste toward the values that society violently pressed on us and the rules set by my demanding family; was to deeply dive into hip-hop and rock music. May it be the anger or the nonchalant attitude, here I could finally find something I could connect to.
FLAME. We all have a moment in our lives, where we realize, enough is enough, time for some change….when did you have yours?
You are right. For me, this was a professional one. The most recent one would be the time after our first presentation in Paris…so we did something quite different this second season as you know (laughs).
RIVAL DEALER. Yeah, I do remember your first works that came out only about a year ago in Paris, such a completely opposite vibe. So what happened then?
Our initial work talks about how people got all self-absorbed in this ever-prospering world of social media. We wanted people to have an instant reaction when they saw our satirical work. Based outside of the main fashion capitals (Paris, Milan, Tokyo, New York), all I thought back then, was to join the system and let people see my work. Our team was astonished though, when we saw we existed among thousands of brands that were also showing in Paris. Knowing how busy good stores and quality editors were, we felt we lacked a strategic way of making them stop-by and see the collection.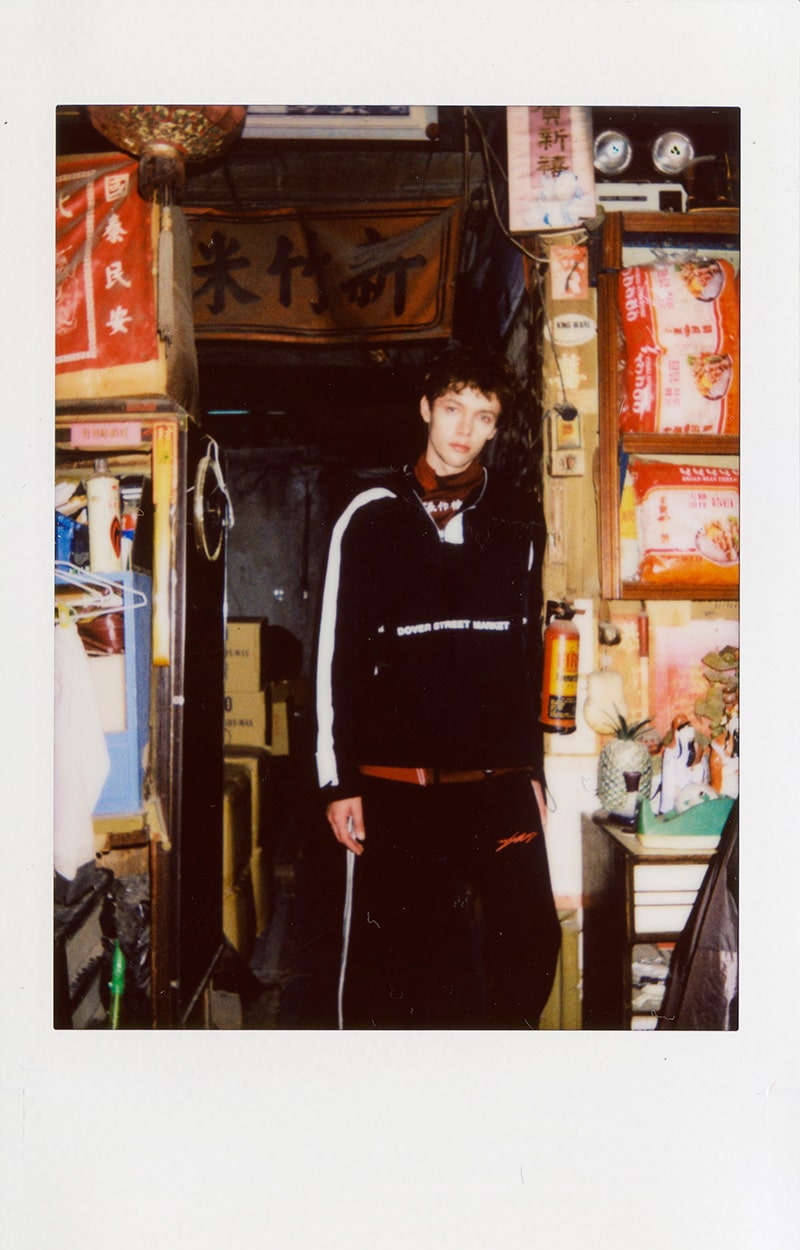 SPICKANDSPAN. So it was time to find different ways to engage this industry right…But back to your story: first off how do you see the power that SoMe lords over us? Are we still able to think and act as independent entities?
I believe any person is a cumulative sum of past experiences, just like Indice Studio is a cumulative sum of the cultural structure that it is built upon. We were colonized by Japan during our grandparents' generation and grew up with American values as a Chinese society. Given this complex cultural landscape, our work is always rather deconstructed and encompasses elements of Japanese, Chinese and American cultures.
Having said that, one is inevitably affected by an environmental stimulus. In this case, having a core-self that is self-aware and able to sort through this sea of disinformation, fight through oppression and be matured enough to laugh at it all, is, in my opinion, the way to really live as an independent entity in this overly interdependent world.
LOW-FI. Connected to this, I am curious about your take on fashion, especially in terms of what it means a social etiquette. Do we still define ourselves by what we wear? Is there still a sense of proper subcultures alive?
There is surely this notion of being over-dressed or whatnot in any given social setting. It is rather boring though to see how people dress the same in the streets because that is an open public space for anyone. No one should feel limited to dress in any certain way to fit in, like one would do in a stiff wedding. So yeah, we surely are defined by what we wear on a certain level. But the definition of self is not a constant thing. I personally would like to believe it could be a free variable on the expression level, more like I am dressed in this way because I am feeling that today. As long as you have a core-self mindfully knowing what you're expressing yourself with, it's all cool.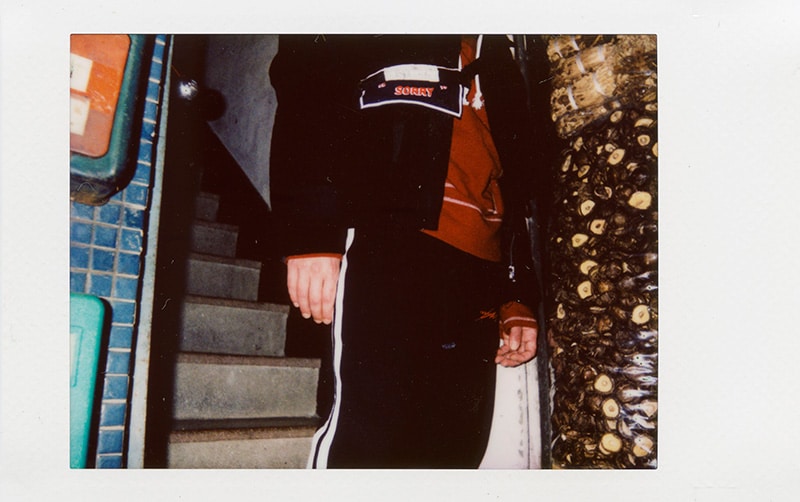 DOWN-LOW. So let us hope forward and we speak of your latest offering, the collection you showed me during last winter's Pitti Uomo. You must have gotten so many reactions on the prints and famous retail store tags…?
Yes, indeed we did. Everyone asked the exact same question (laughs). And this is exactly what we wanted.
We wanted to bring up the shift of power in the fashion industry. Fashion used to be the high entrance and a little mysterious. People who could not attend fashion shows had to wait for magazines to see the new collection, then wait for select shops to stock the item to really get a hold of it. These shops had the power to selectively communicate to people what to wear to be in trend, in a one-directional top-down way. But now anyone can see fashion shows through real-time livestreams or SoMe. Anything is instagrammeable now and could be perceived as fashion as long as it is slightly photogenic. The power has shifted to the fashion savvy customers now – people have the power to define what fashion is, just like fashion buyer may do.
To echo with this anti-establishment movement, we used renowned select shops' logo directly in our collection without permission – joking at them in a way and on the other hand empowering the wearer by repositioning their identity as an individual buyer who's able to voice their own selection.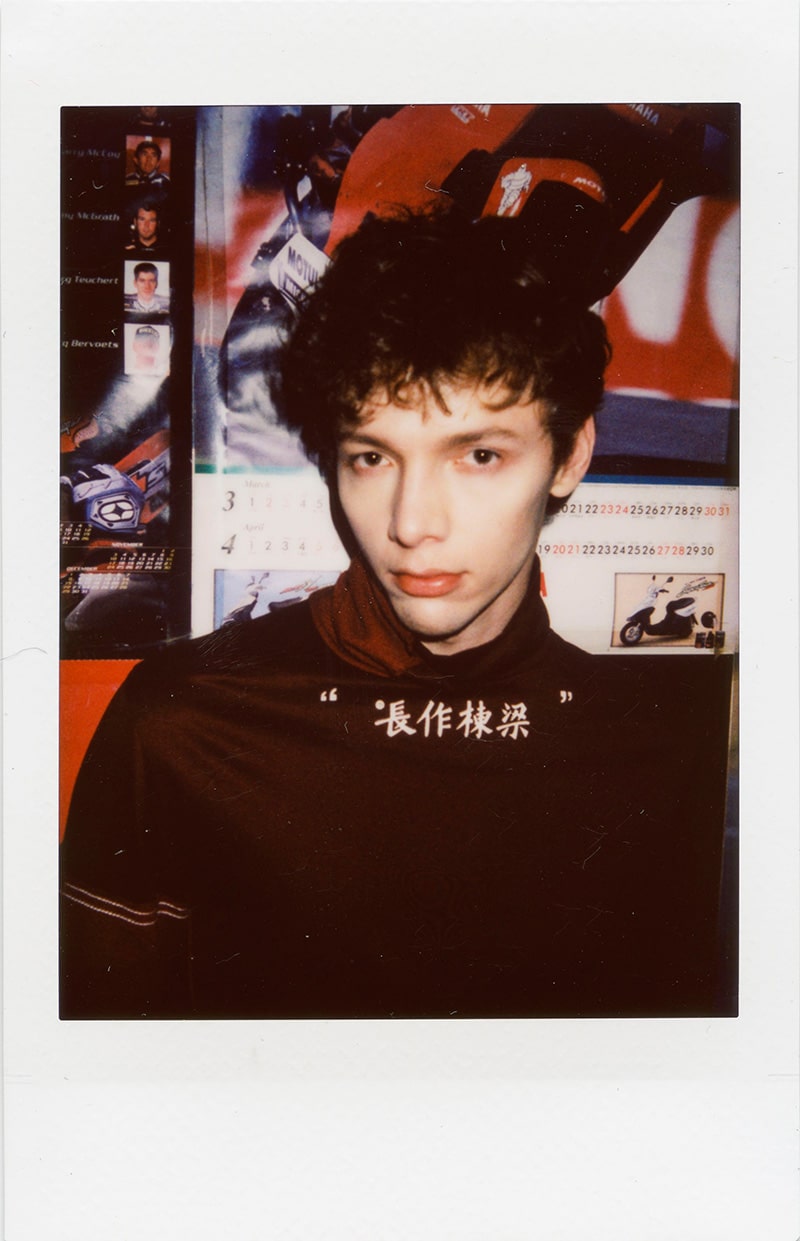 DERAILED Would you agree that the massive offering of random printed street style garb (Here, I obviously do not mean INDICE), sort of kills any legitimization? I mean, even a laureate like Mr. Gosha will stop his collections for a while now and likely rekindle more poetic avenues…..
Yes, I agree the market is filled to the brim with ill-constructed garments that's are just mindlessly printed or shallowly connected with hype and will soon become irrelevant. As a designer, I feel besides the brand vocabulary, incorporating all fabric sourcing, pattern-making, the craftsmanship of incorporating elements together are the essential steps to really make a piece of work that will last. It requires one to really get out of your comfort zone and truly push some boundaries. This requires proper discipline.
UNRAVEL. All this talk makes one hungry, so why don't we go step outside on a wee culinary tour of Taiwan, courtesy INDICE, where would you take us?
Taiwan is indeed better known for the food (laugh). I hope through our future work people could also see the cultural landscape of it. Many residents here came with the democratic party that lost the civil war against the communist. And many went through the stage when we were colonized by Japan. So here you could find a lot of authentic Chinese and Japanese food. Some of my favorites reside in lesser-known area of Taipei only known by locals. The more well-known ones I guess would be Dian Shui Lou, Shuhali and of course Shi Yang, if we could even get a table (smirk).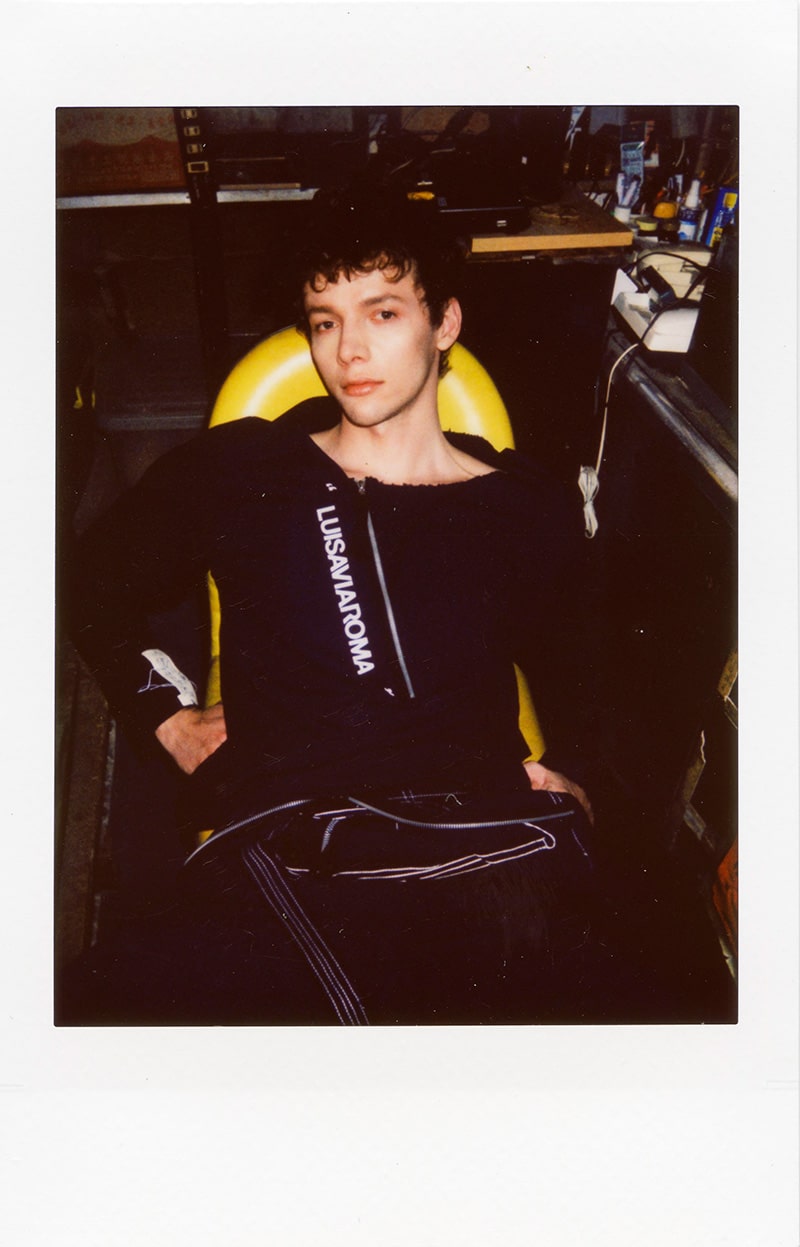 COCOONING. If we think of all the disconnected worlds we live in today, in terms of electronic identities, what place do you call home? And what makes you feel safe here?
 I know this may sound cliché but I honestly feel anywhere where there's someone you love, and someone who also loves you, it could be home. It's a feeling of community, like a gang, where you know you belong.
Speaking of electronic identities, I think it will only get more and more integrated online and offline. You see what Instagram is doing with their story function, people are encouraged to constantly self-disclose their real life in real time. This is very different from before where people as content creator only posted edited photos that may not really reflect their life at the present time. This development can be worrying.
ATTACK THE BLOCK. We feel you Hao!! So now it's time for some quick snaps, as at FY!, we like to explore the connection between design and sound. What would be the soundtrack to the latest AW18 collection that you shot for us?
 Easy: Propaganda's – "Conquer"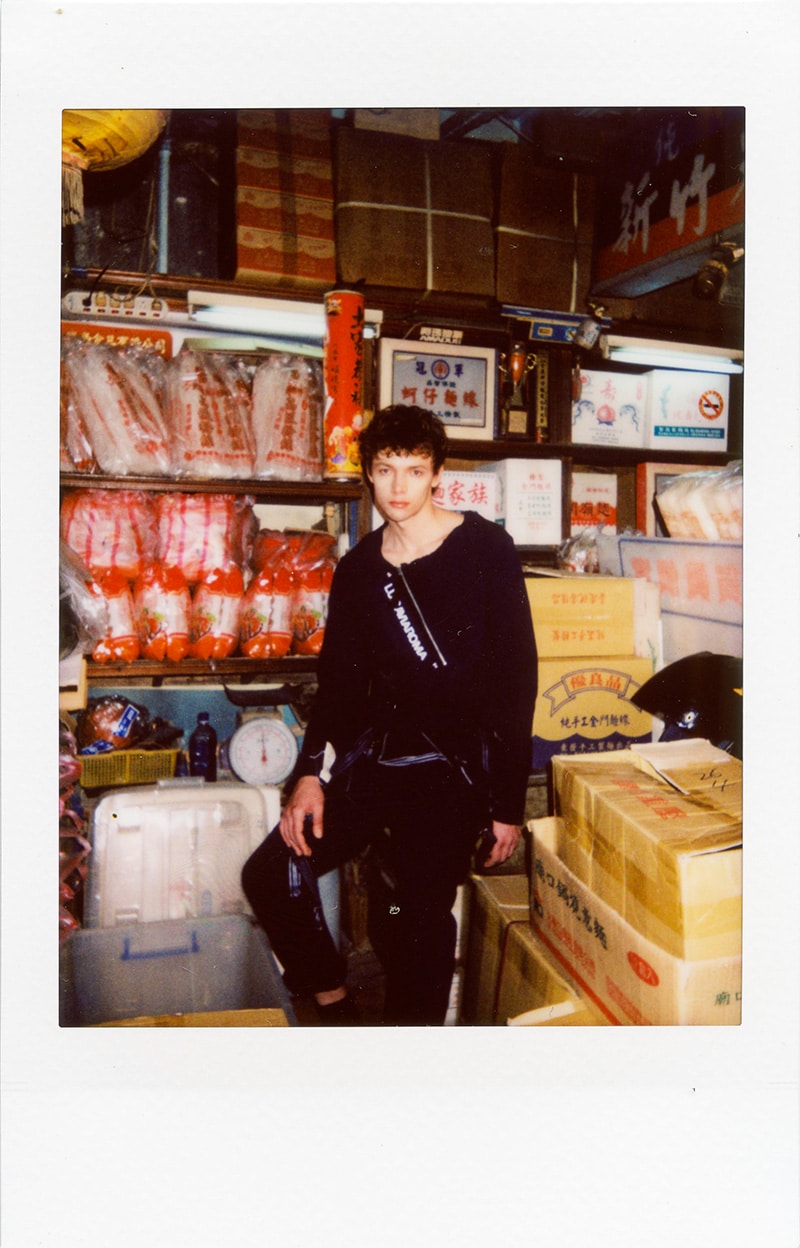 UNVEIL. Also, I am keen to ask you about your research process, which artists, makers, creators have truly inspired you lately?
 Bruce Lee indefinitely.
Massive Attack and Basquiat as well. I've always felt the psyche of their work is somewhat unsettling as there is something wrong in the world we live in. Through their expressive work, I have always felt there are this strength and spirit that fights against the demon.
INDEX FINGER. In our pages, we often speak of what it means to be Fucking Young! What does this mean to you?
For me, this means simply being real and being expressive about it.
NEGATE. Are there any things you will not abide/accept in this world?
Stealing (laughs).
ACCEPT. And of course, there are things you would like to see more from?
People breaking the status quo, redefining things we have taken for granted.
Have it be the stigma that people generally hold – like Made in China is of lesser quality, or Asians that are inferior to Caucasians, as always portrayed by the media, there's a lot our generation can do (and should do!)
NAPALM. Agreed, you work aims to build bridges, it makes us think and reflect. So to end this conversation: what would you say the official INDICE STUDIO tagline, should be??
 ''Know the rules well, so you can break them effectively''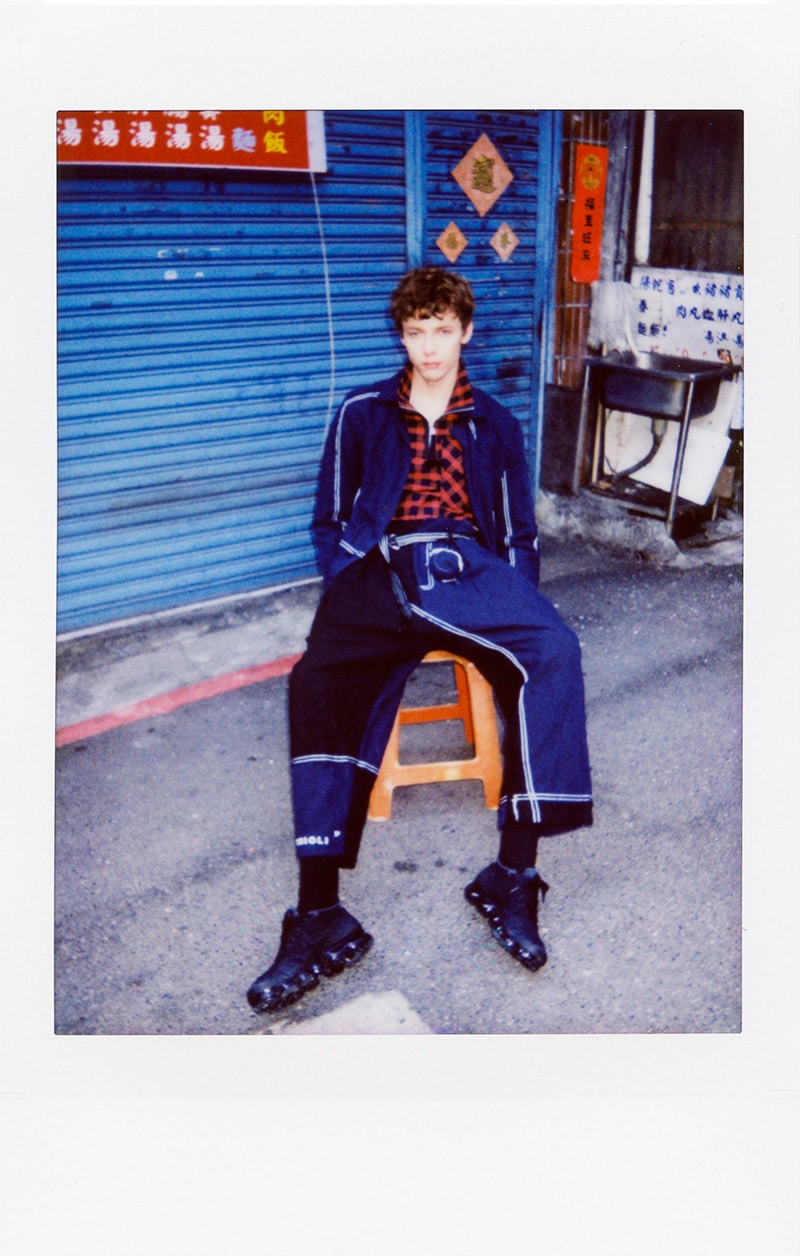 All images shot exclusively for Fucking Young! Magazine on location in TAIPEI, TAIWAI.
Photography: robinserious (@robinserious)
Make-up/ Hair: AL Jin (@jin_makeupandhair)
Model: Thiago Ruman
Designer: Hao Lee (@indice_studio)