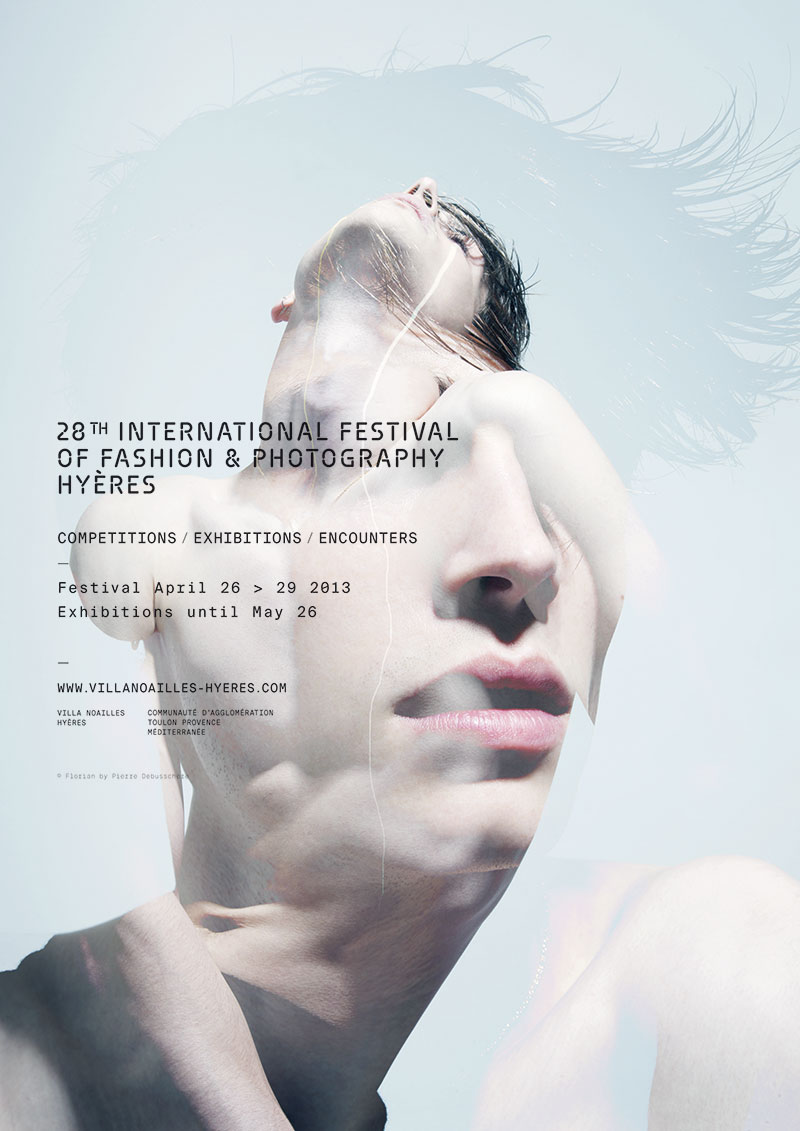 Through parallel fashion and photography competitions, the Hyères International Festival of Fashion & Photography, directed by Jean-Pierre Blanc since its creation in 1985, gathers every year under the spotlight ten young fashion designers and ten young photographers under the patronage of an international jury.
An observatory of trends as well as an international launching pad, the Hyères festival has showcased, more than 300 first-time collections by new fashion designers from all over the world and exhibited the works of over 130 young and innovative photographers. On every edition, the festival presents at the Villa Noailles —the landmark cubist villa built in the 1920's by Mallet-Stevens — several exhibitions that explore the permeating boundaries between art, photography and fashion.
The Festival's public increases year after year, attracting designers, industrialists, trendwatchers, agents, buyers, textile federations, distributors, gallerists, museum directors, department stores. The festival's aim is to offer young talents a genuine professional opportunity by providing them with material and logistical support, as well as profitable contacts and intensive media exposure. The general public is invited to vote after the fashion shows for an audience award. All exhibitions are admission-free and remain open until end of May.
Shortlisted Designers 
Tomas Berzins & Victoria Feldman (Latvia – Russia, Womenswear)
Henning Jurke (Germany, Menswear)
Camille Kunz (Switzerland, Menswear)
Yvonne Poei-Yie Kwok (Netherlands, Womenswear)
Xénia Laffely (France – Switzerland, Menswear)
Satu Maaranen (Finland, Womenswear)
Marionde Raucourt (France, Womenswear)
Damien Ravn (Norway, Womenswear)
Shanshan Ruan (China, Womenswear)
Xing Su (Canada, Womenswear)
The "fashion" jury is headed this year by Felipe Oliveira Baptista.
Shortlisted Photographers 
Lena Amuat & Zoë Meyer (Switzerland)
Emile Barret (France)
Petros Efstathiadis (Greece)
David Favrod (Switzerland)
Dominic Hawgood (United Kingdom)
Grace Kim (United States)
Johnmann (United States)
Anna Orlowska (Poland)
Peter Puklus (Hungary)
The "photography" jury is headed this year by Charles Fréger.