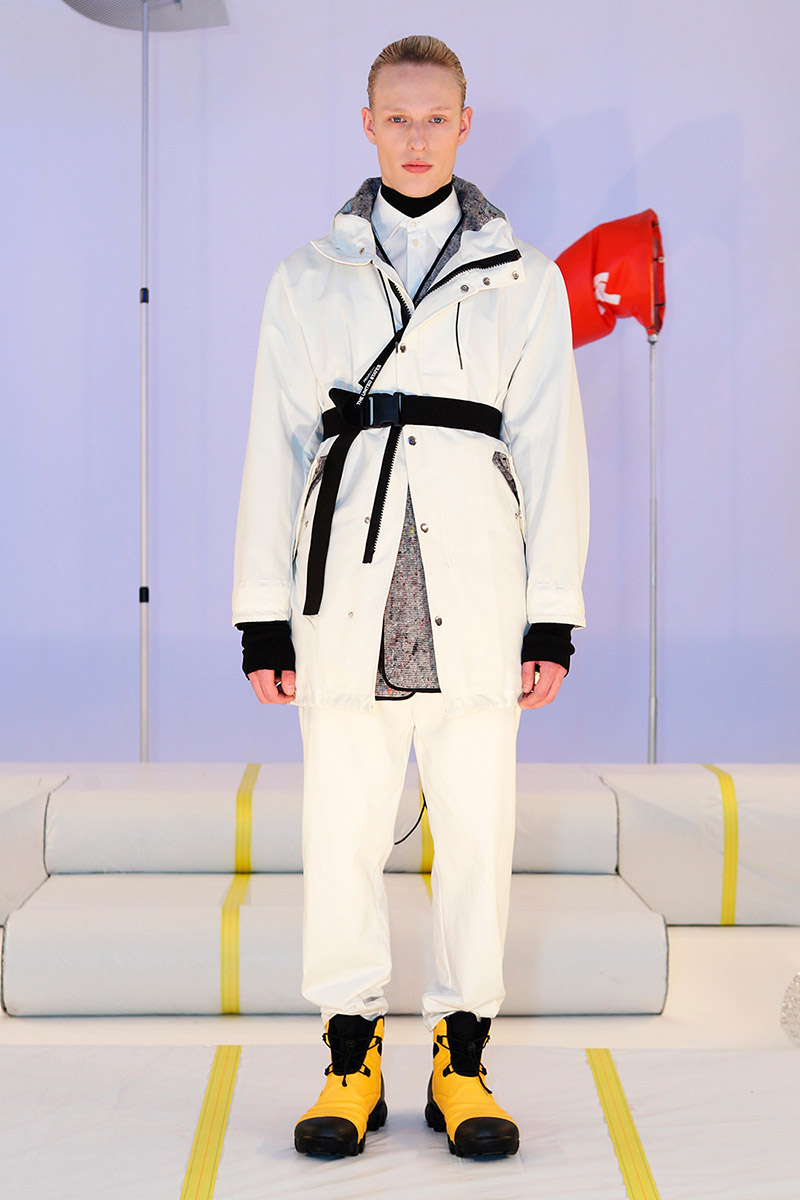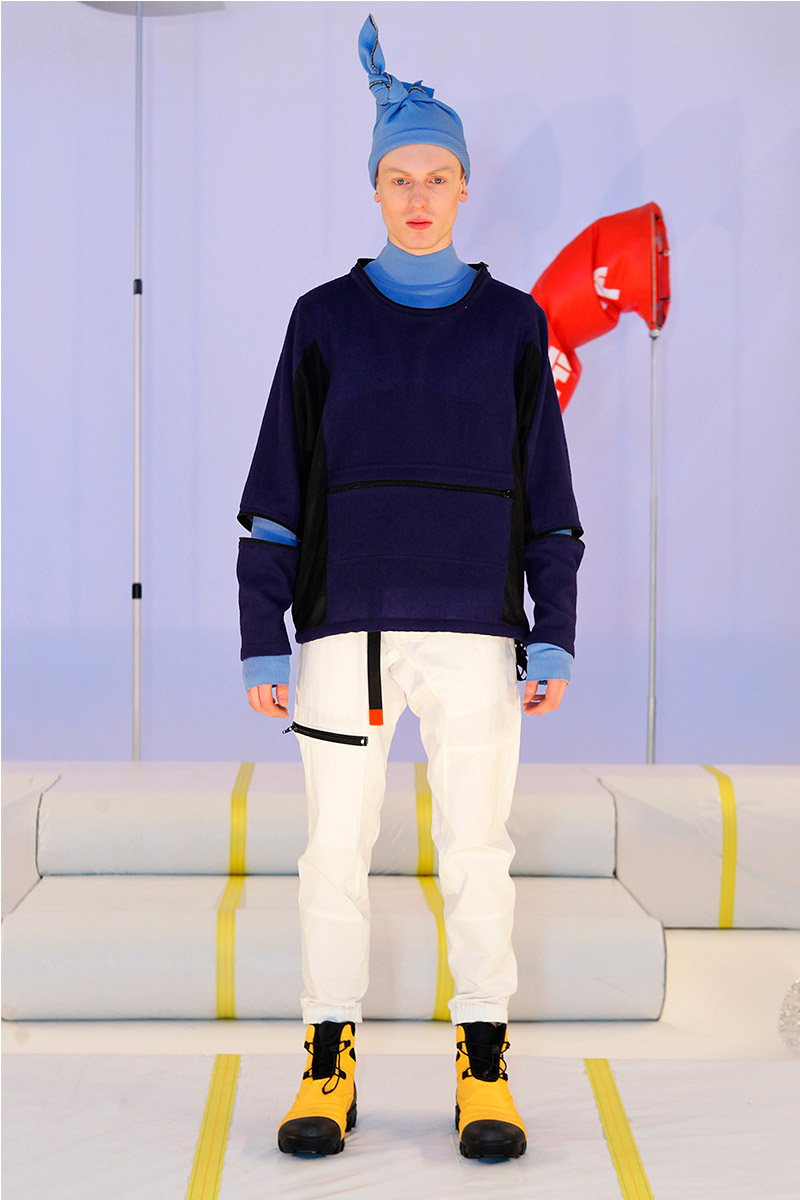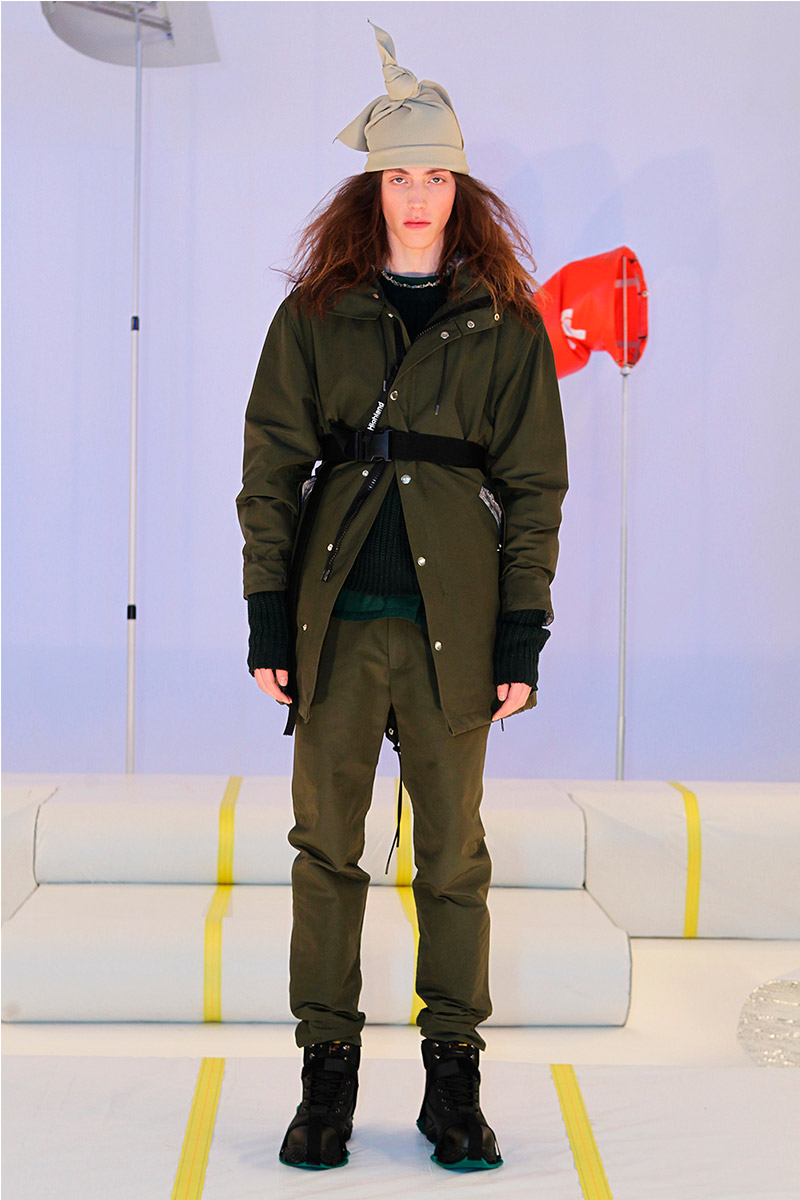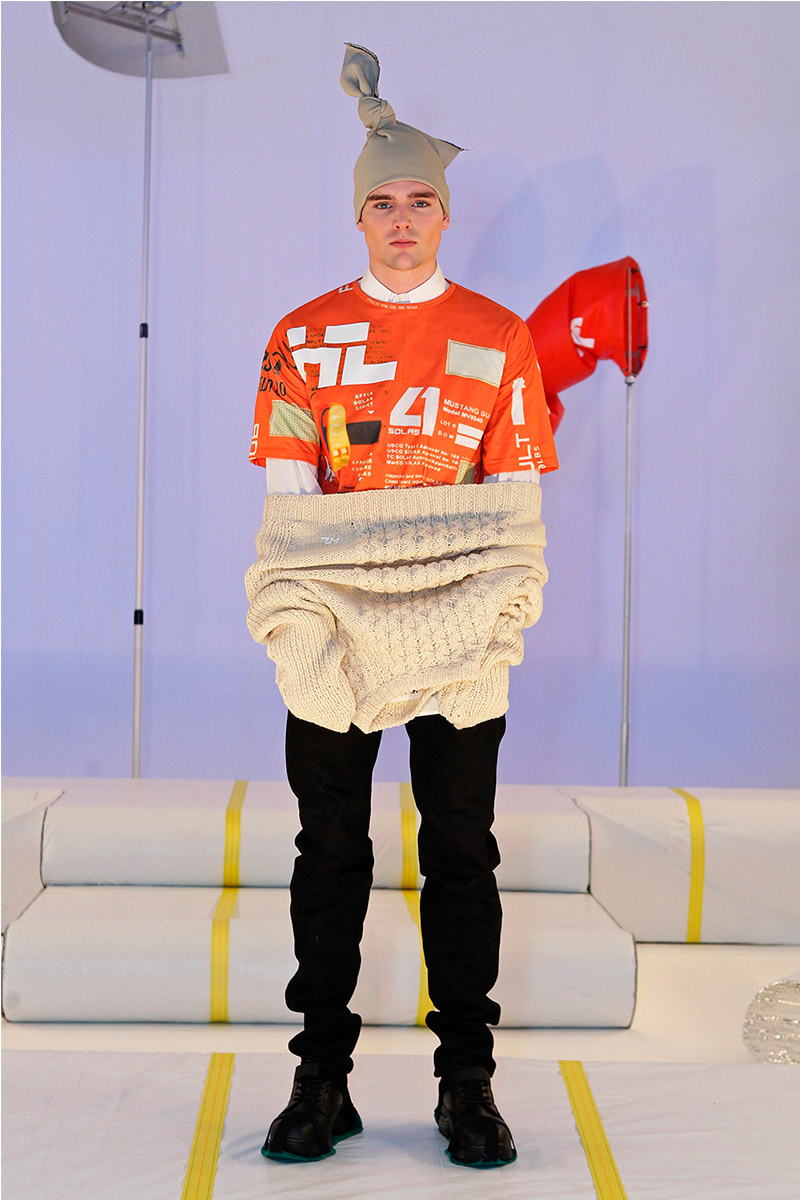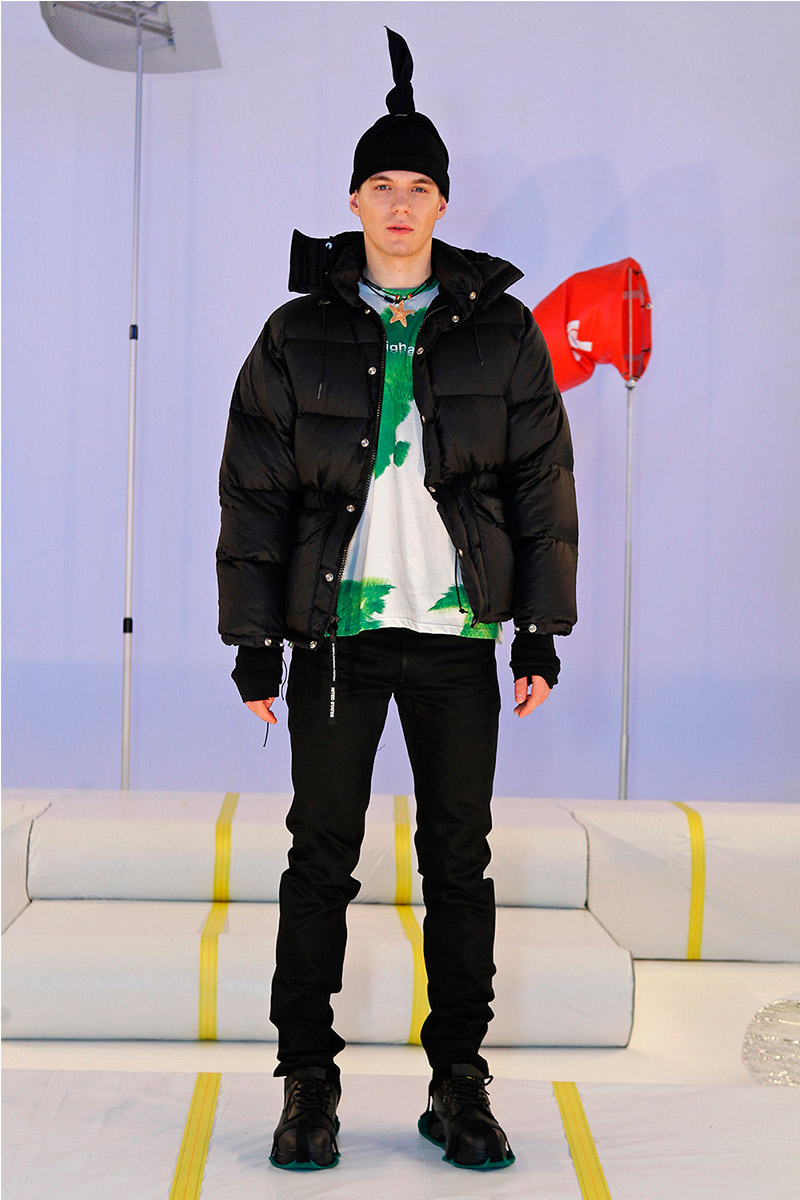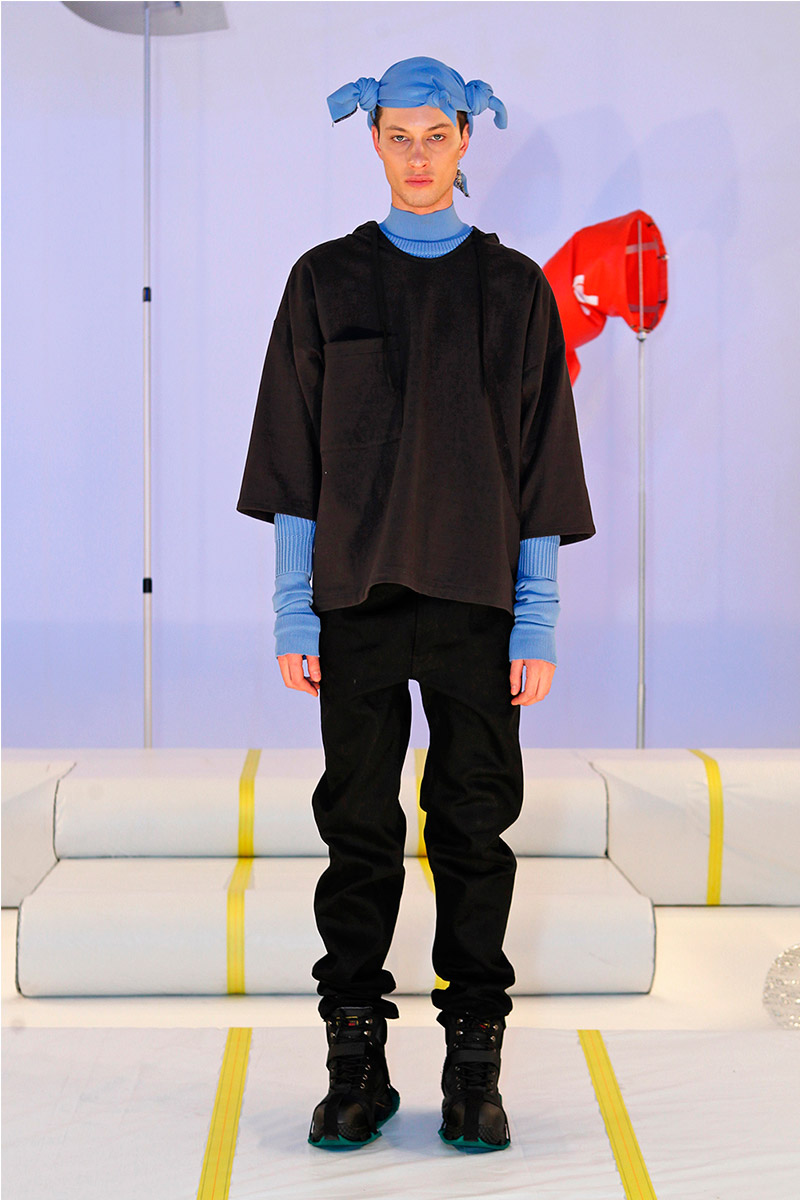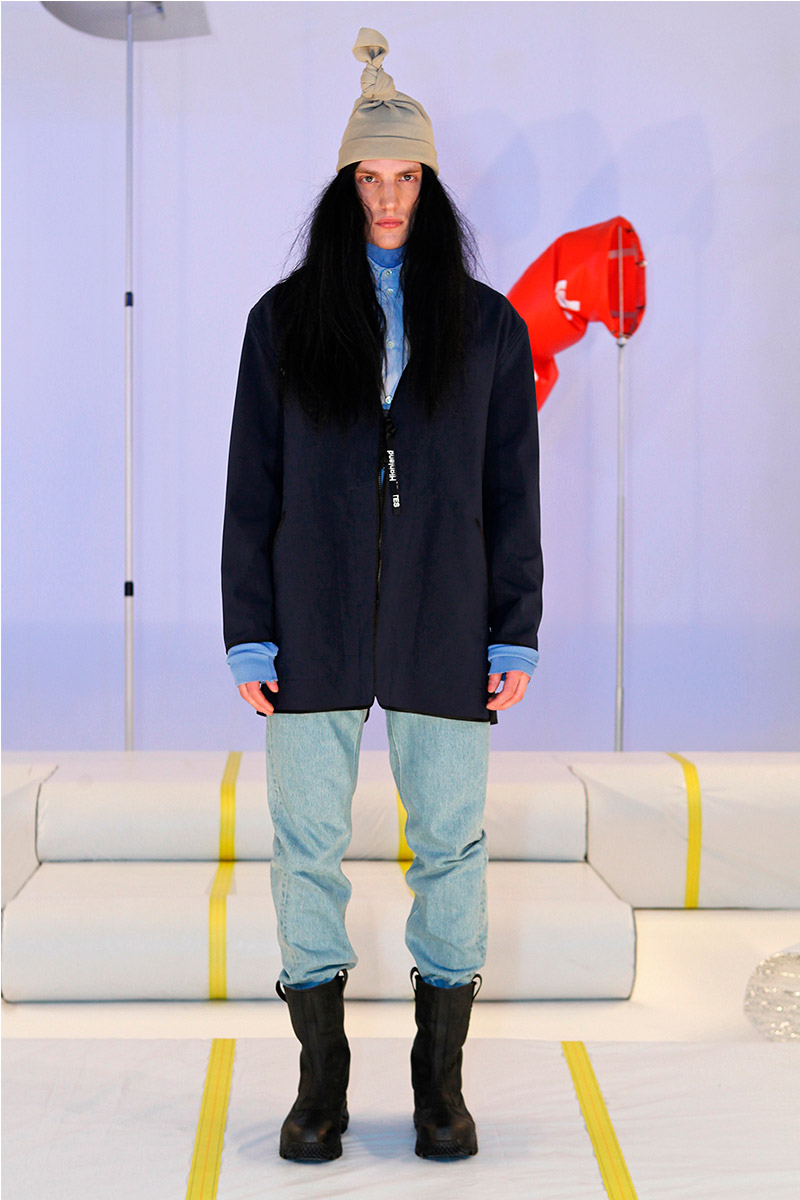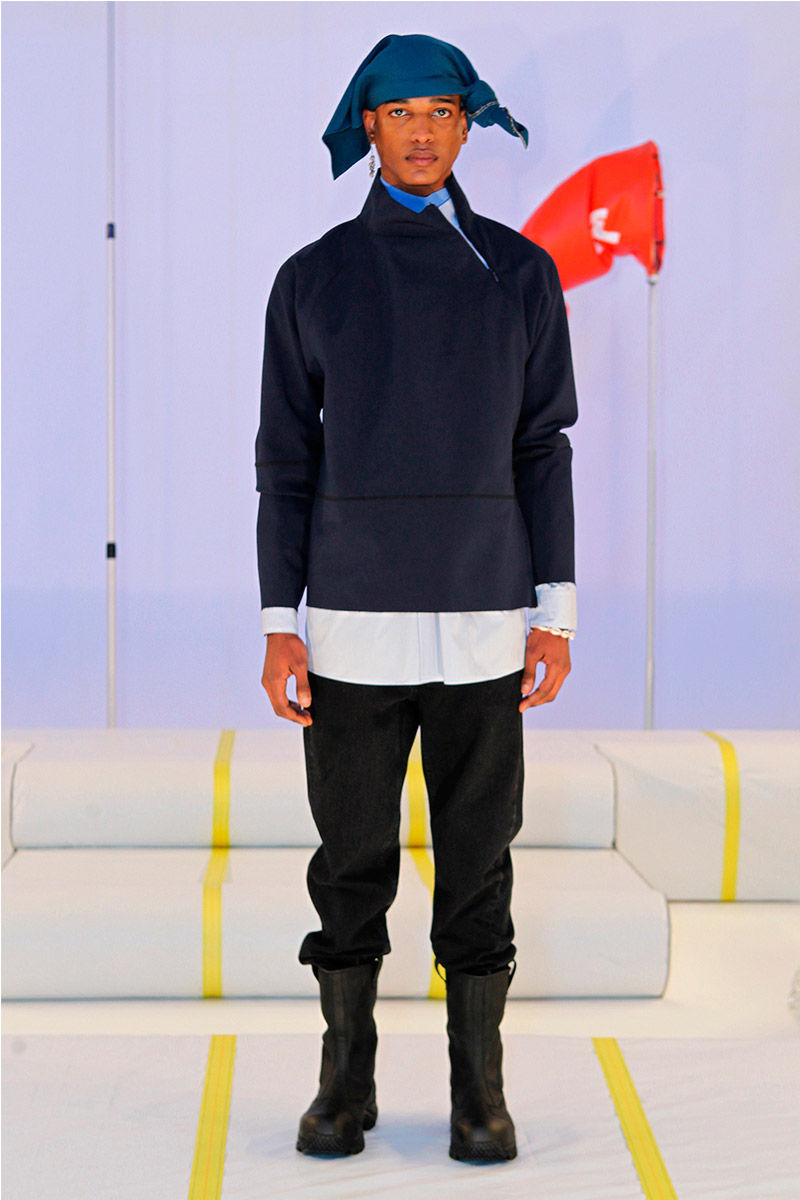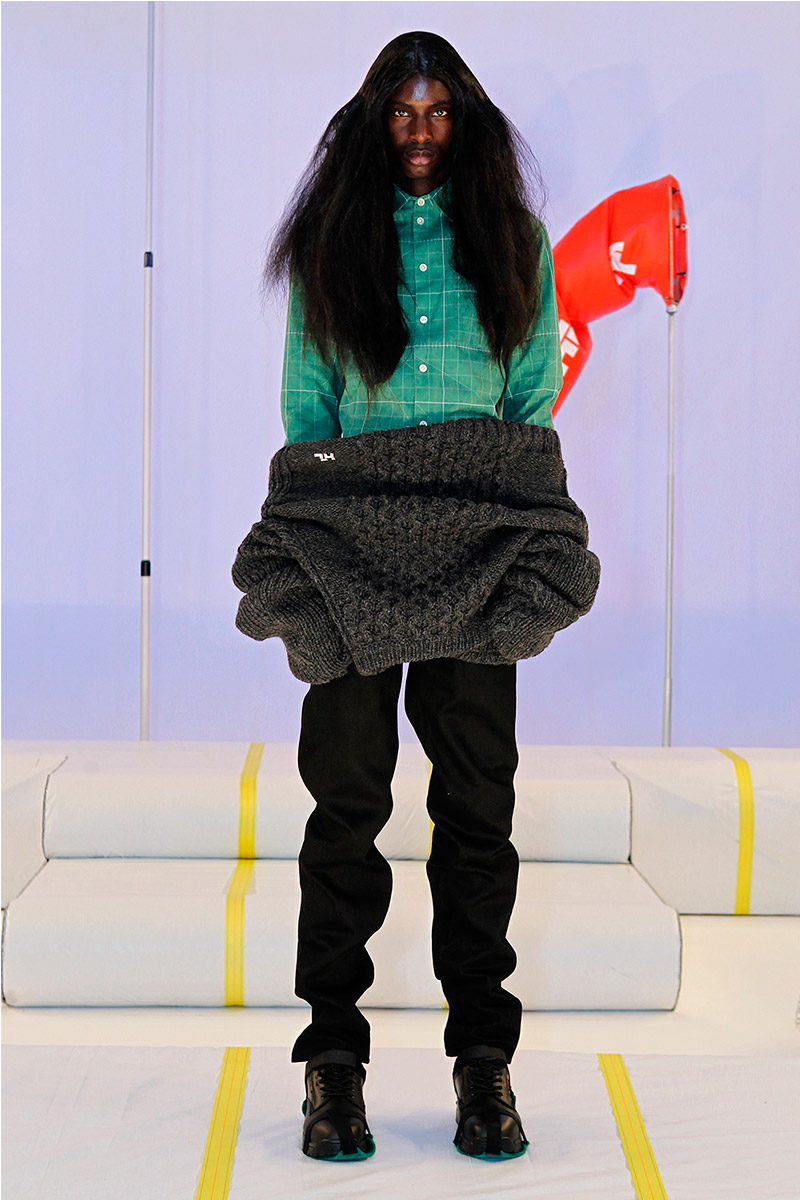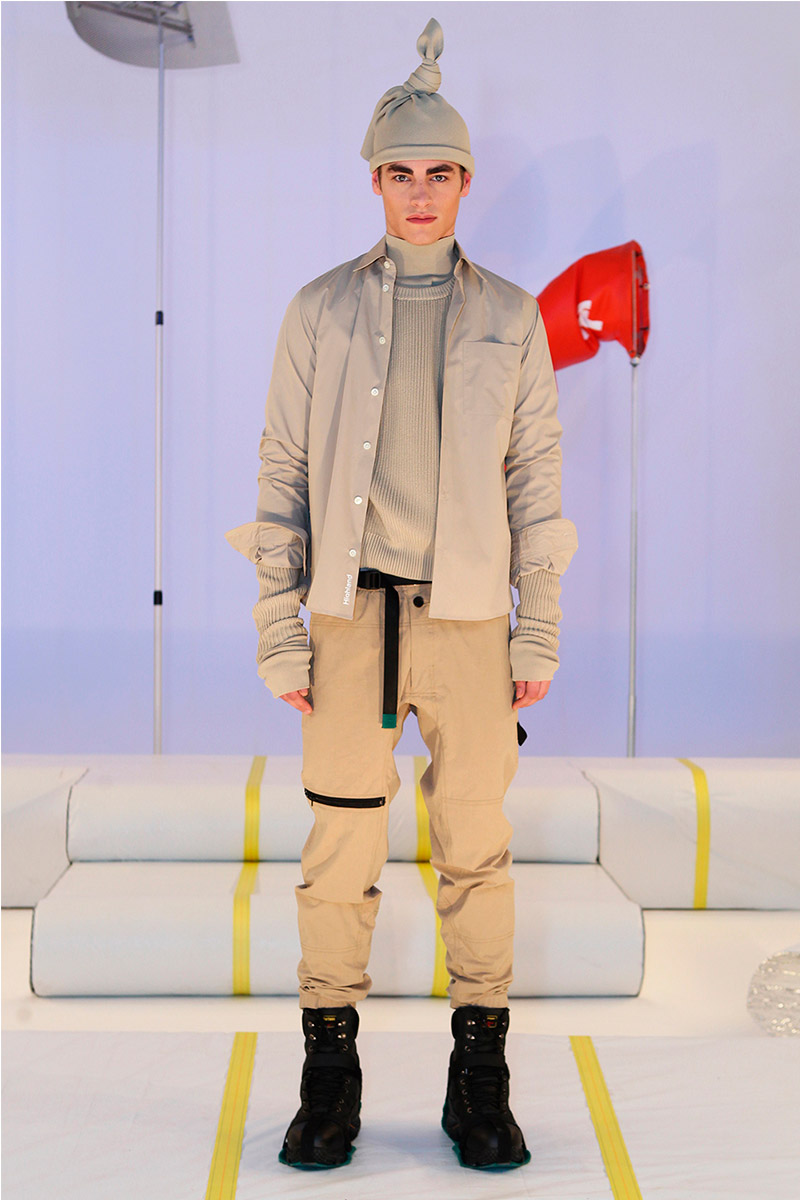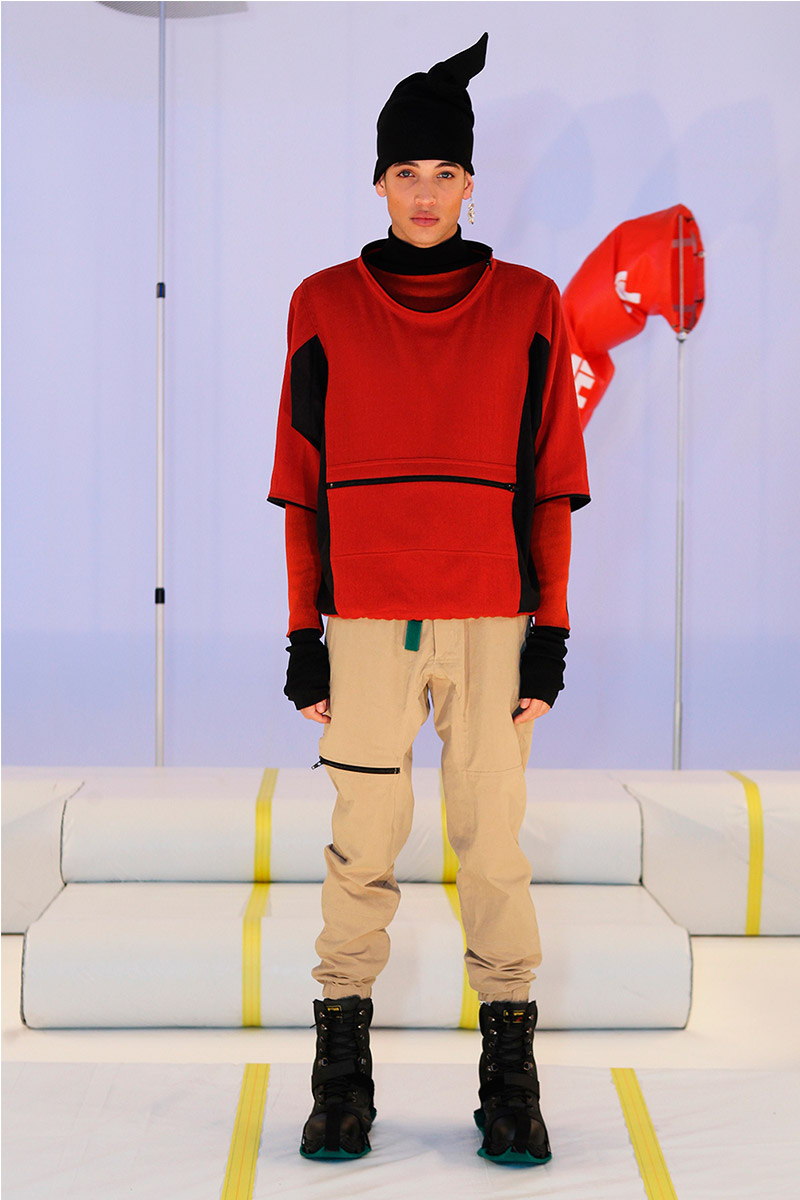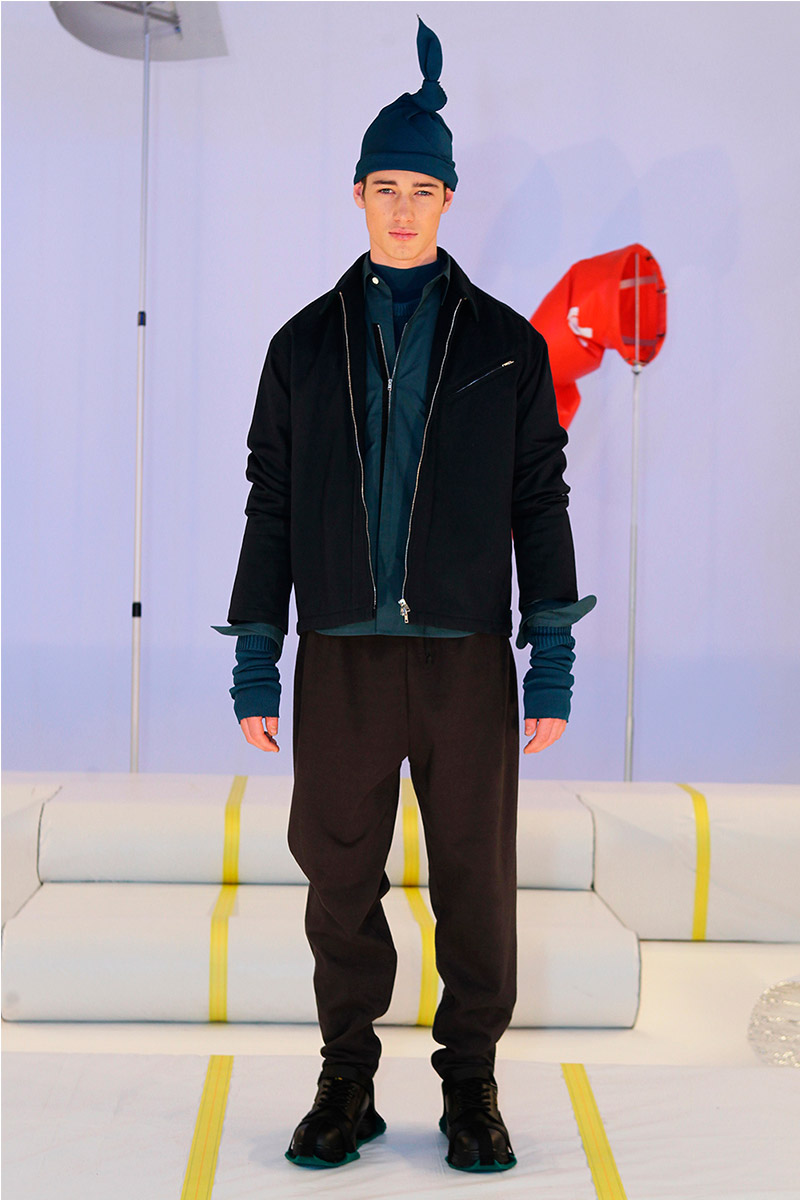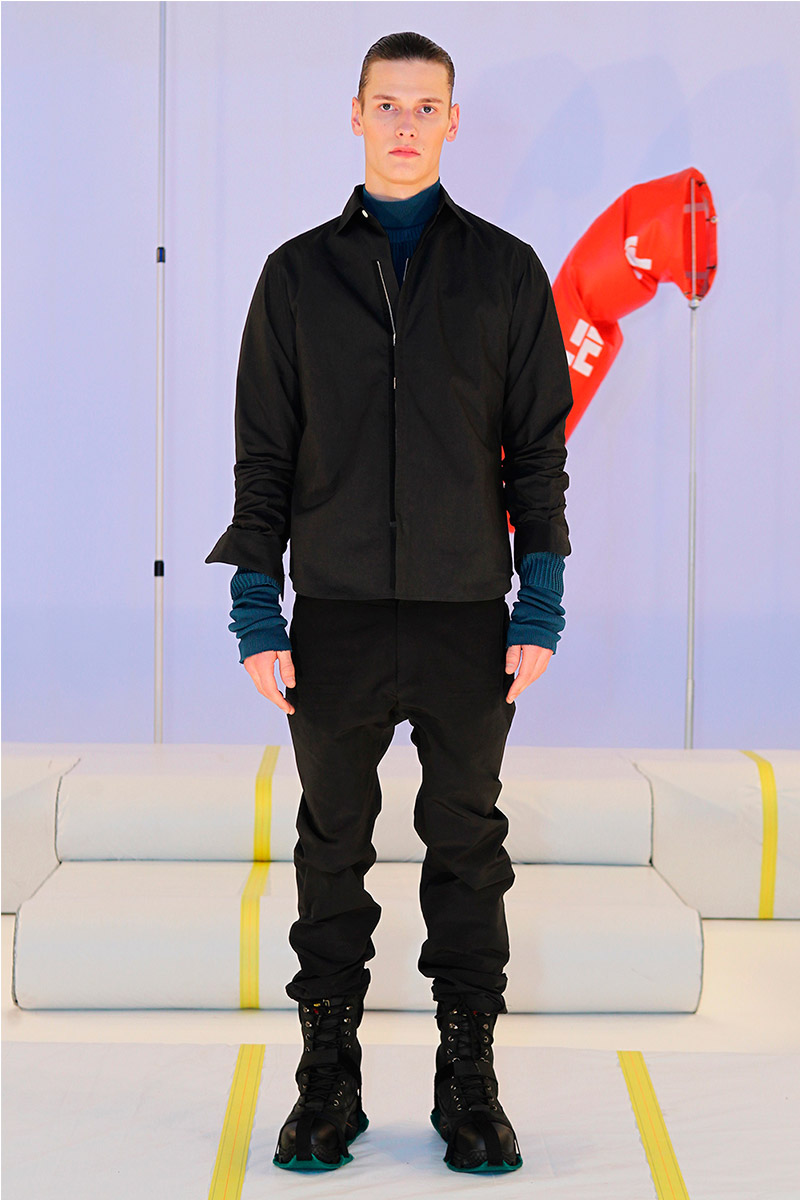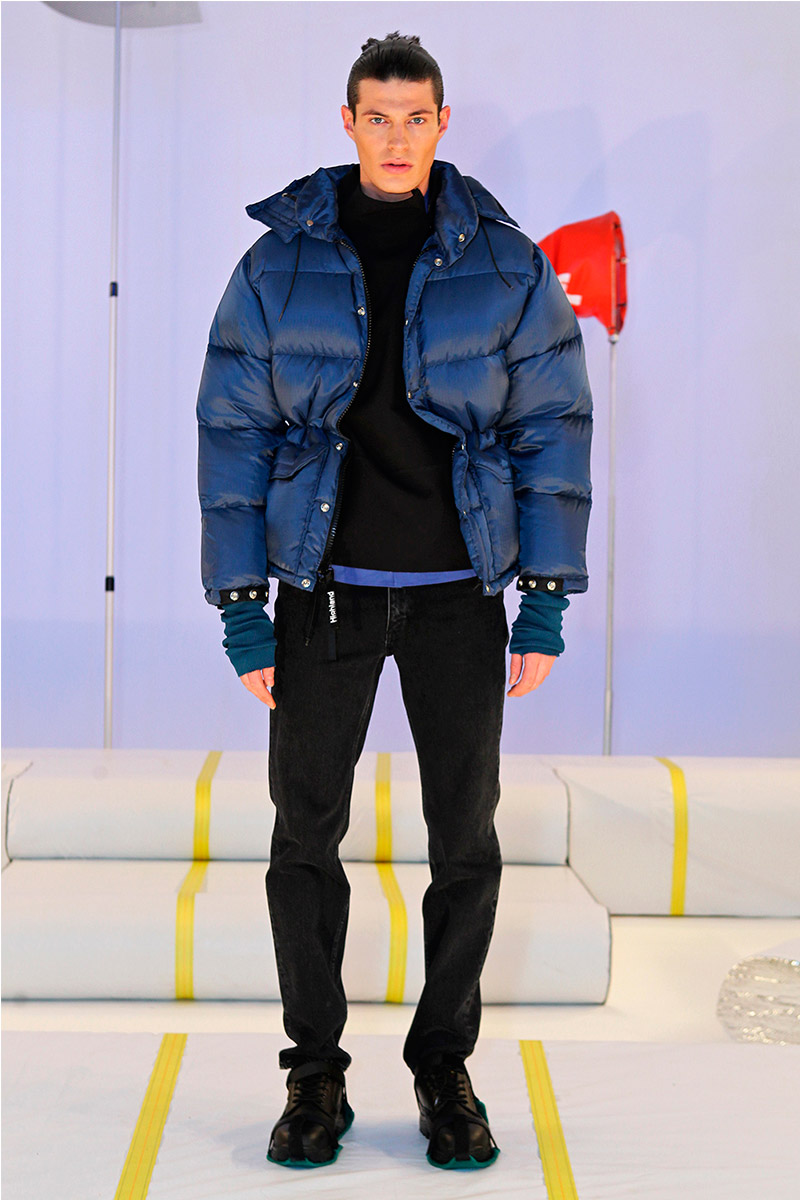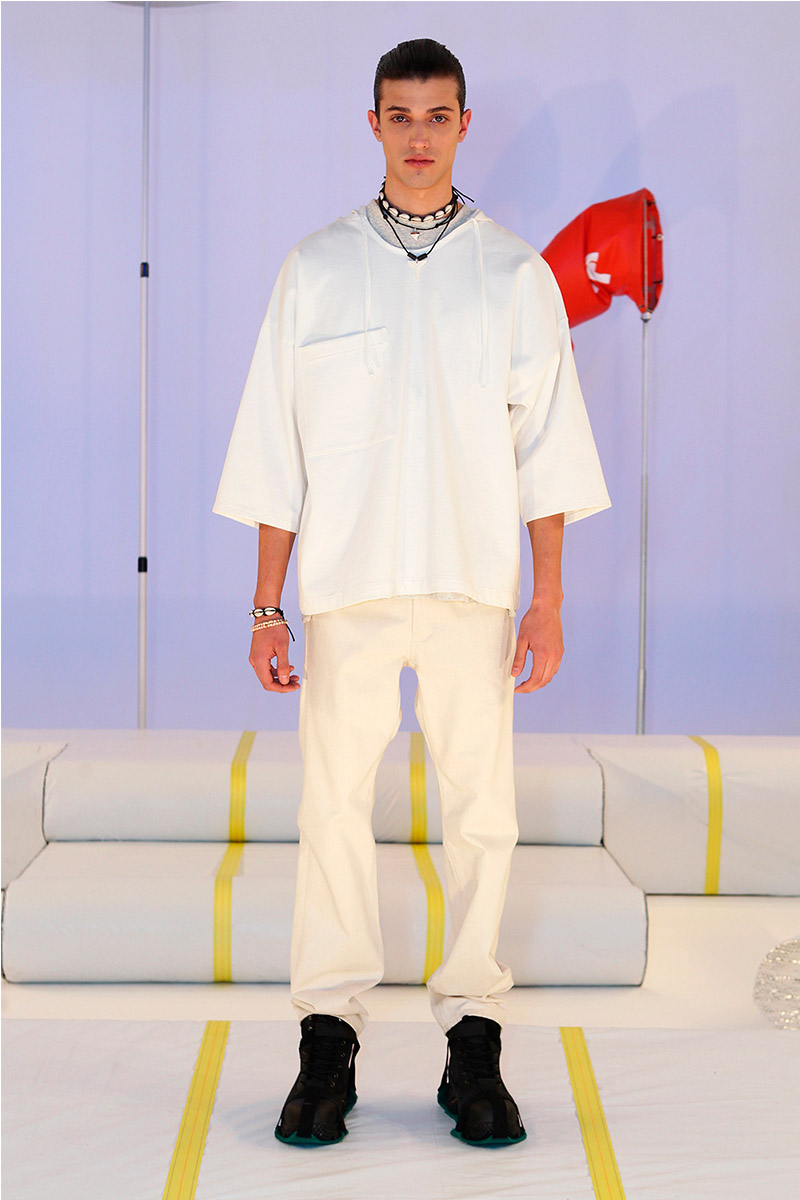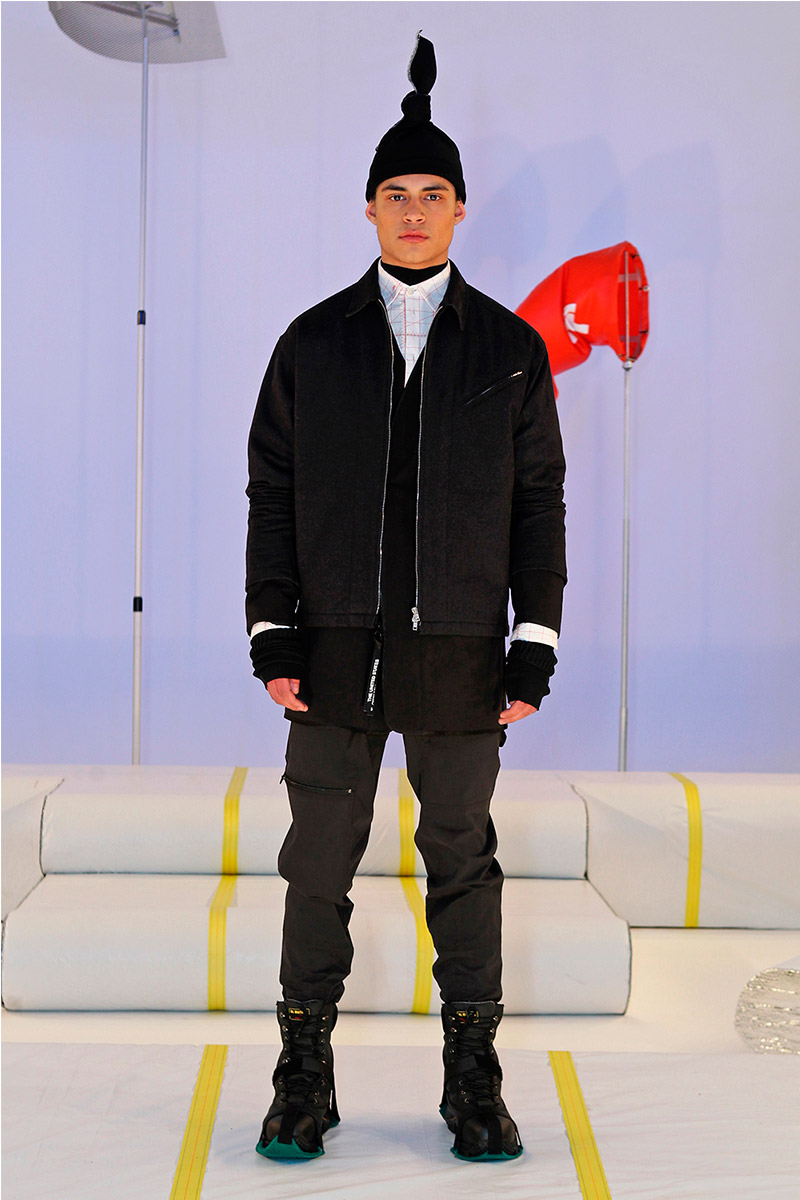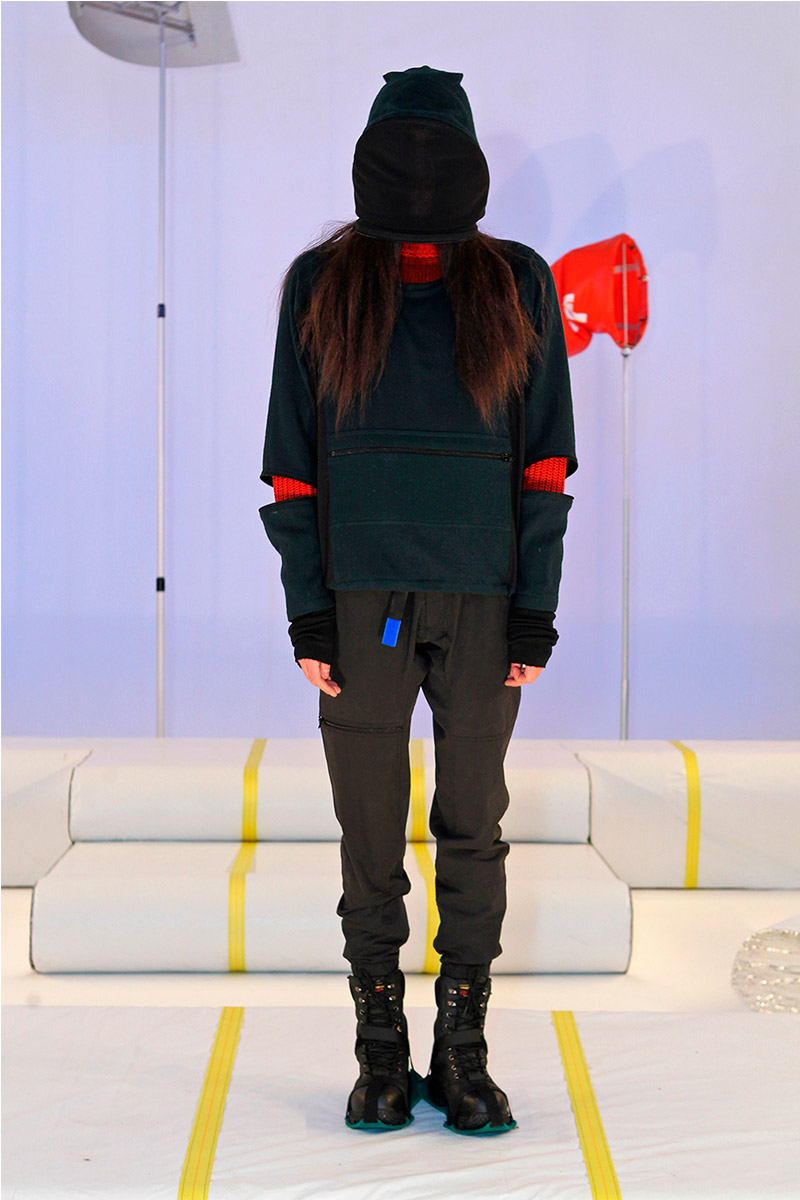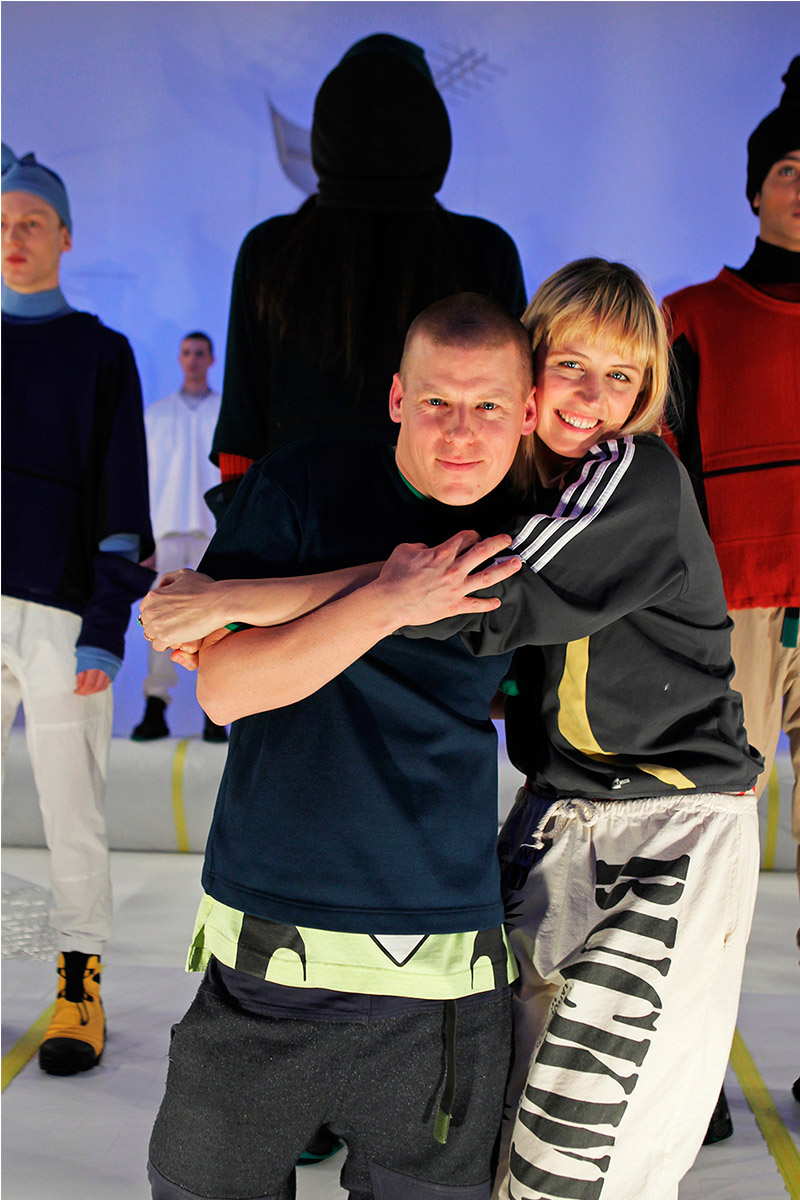 Nostalgia is the wellspring of the Highland brand. It's built into the name—nostalgia means, at its root, a longing for home, and that's where designer Lizzie Owens and partner Cramer Tolboe sourced their label: from Highland Drive, a workday road in Salt Lake Valley, Utah, where the two grew up.
Nostalgia was where Lizzie Owens' design journey began this season. As with collections past, she started somewhere in her own youth; this time, with a look back at the iconography of eighties and nineties eco movements, like Greenpeace, Save the Whales, and the World Wildlife Fund. Nostalgia was just the kickoff though. From a remembrance of environmentalisms past, Owens ended up on a whole earth expedition, interrogating near-futures of our global climate to build collection that's perfectly fit for the uncertain now.
The Highland FW14 collection is a speculative fiction: What will our lives look like when climate change accelerates? (The weather already swings in extremes.) What will we be like when we've given ourselves away in data online? When we've traded our privacy for transparency and social mobility? At the center of this fiction is a man: the Highland man, a relative to High-guys of seasons past, though this one's more grownup than any incarnation we've met before. The FW 2014 Highland man is utopia embodied: worldly and conscientious, concerned for the environment and for others—a do-gooder but not in a way that compromises his sense of humor. He's a new American ideal: adaptive, active, and adventurous, mindful, mobile, and, above all, prepared for whatever may come.
These ideals come out in the collection's design, both symbolically and practically: A Manitoba-made down puffer uses transparent white nylon for its shell, revealing the goose down stuffing beneath. A wool gauze swat pullover comes with a detachable mosquito net hood, for anonymity and/or extreme weather conditions. A button down oxford is printed like a rotary map—Highland's reminder to shift perspectives and zoom out, to take the whole world in. Climbing pants come tailored enough for the city. And a base layer long john of a honeycomb wickaway is made in real earth tones—stone grey, ocean blue, and vibrant green.