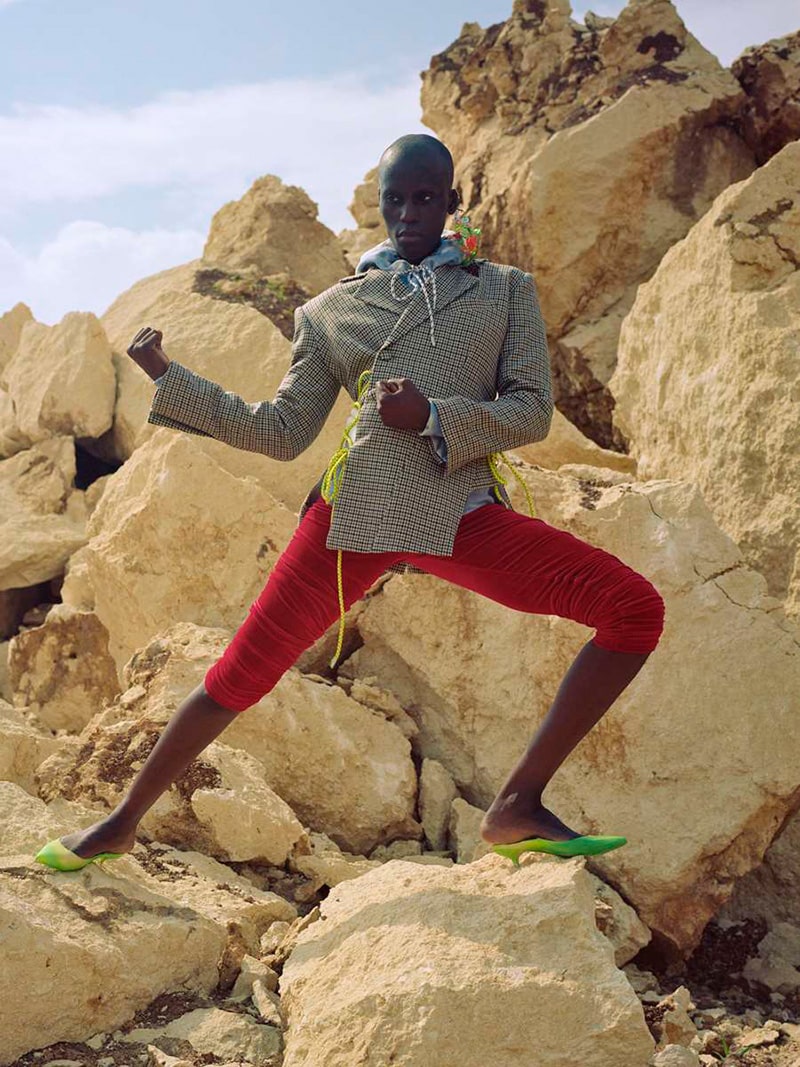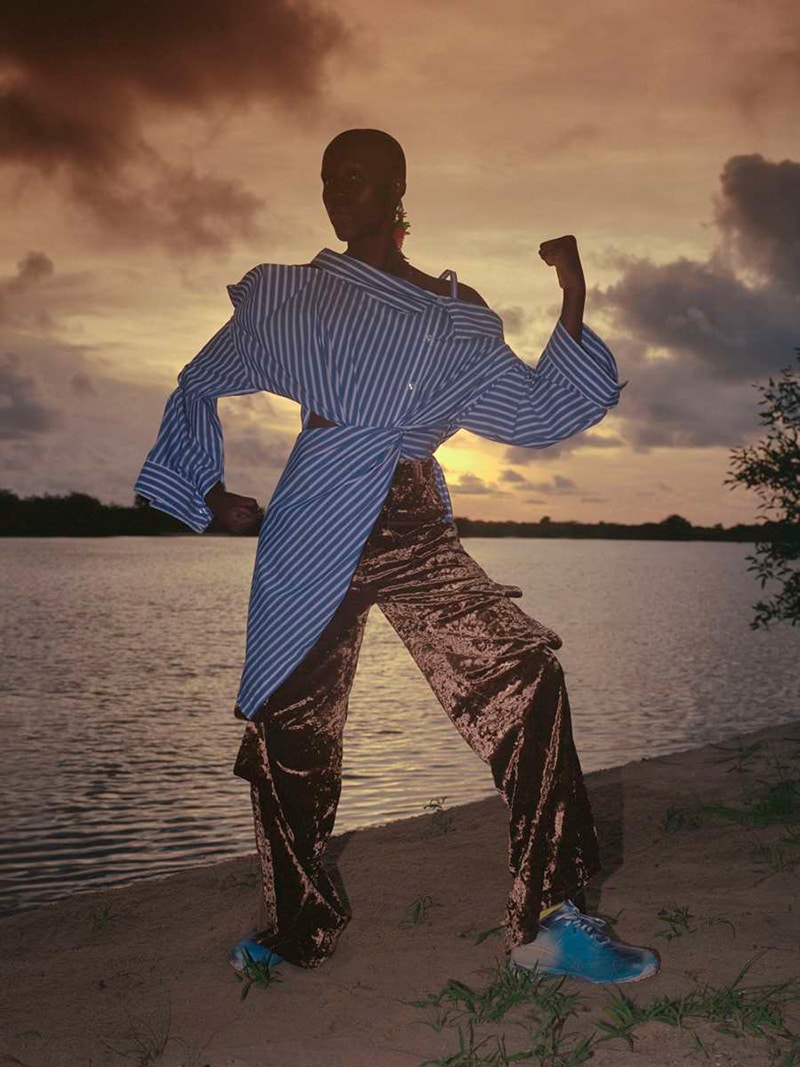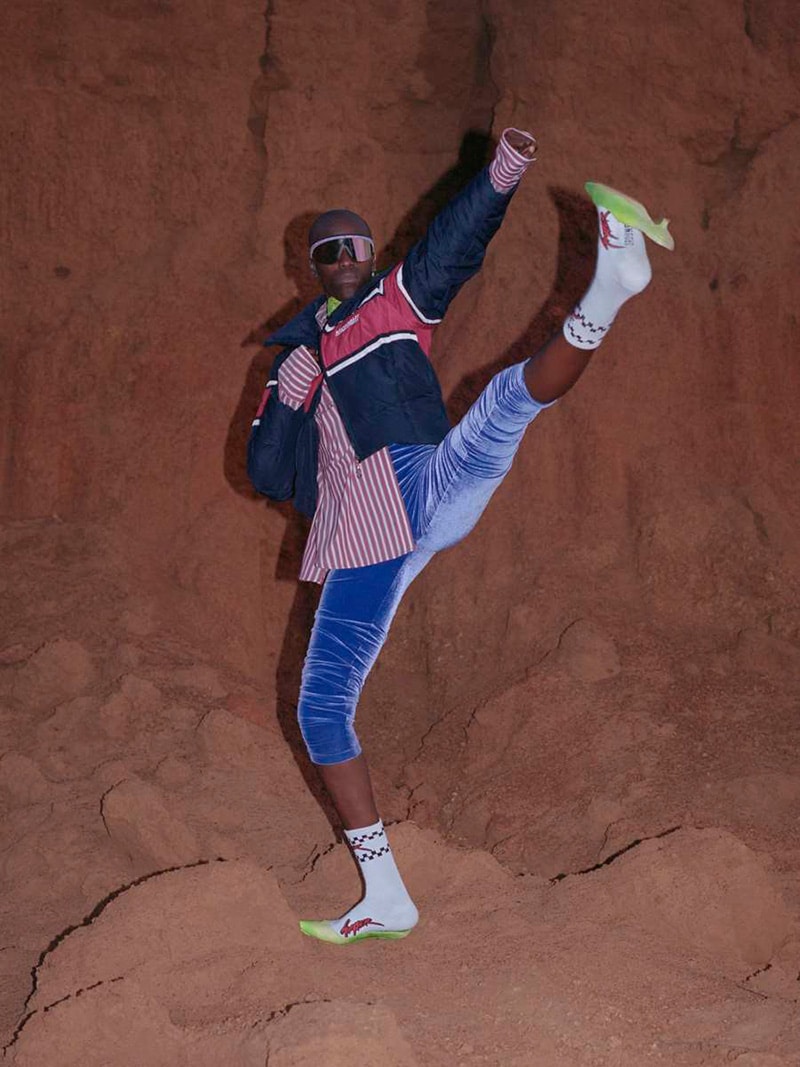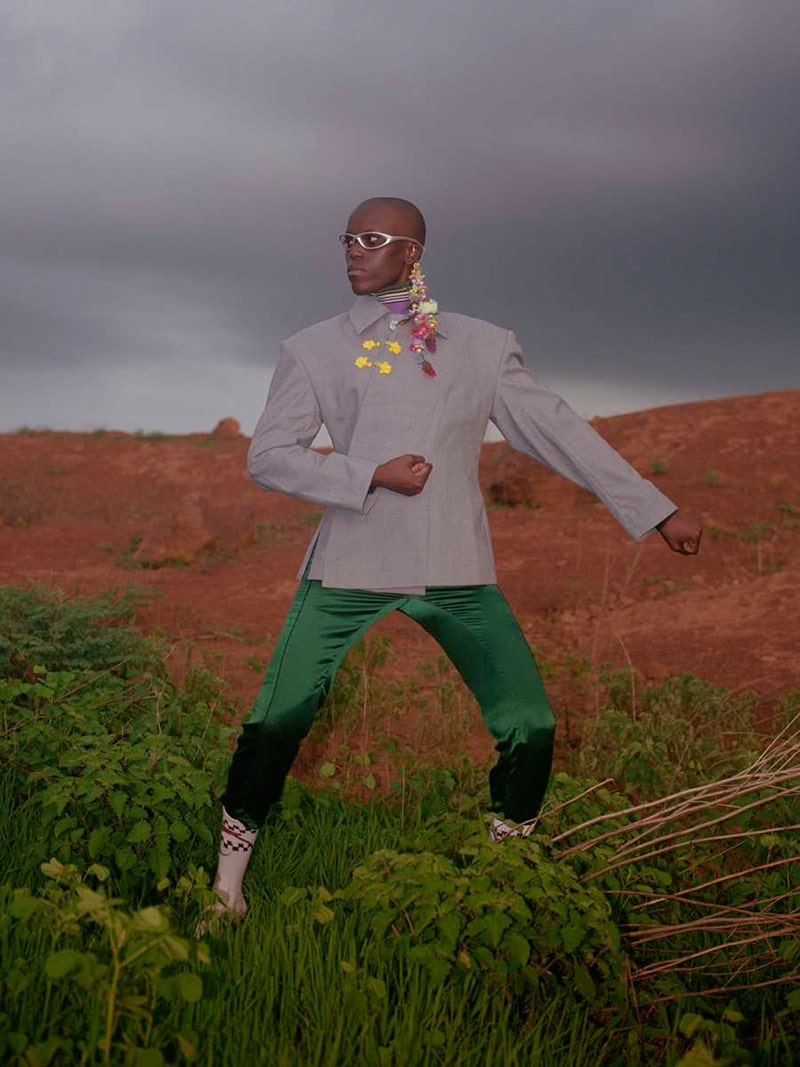 Ground Zero is a Hong Kong-based progressive, design-forward fashion brand founded by brothers Eri and Philip Chu. Their work is influenced by the traditional Asian culture combined with a high-end street style element.
For their Fall/Winter 2017 campaign Ground Zero has teamed with Georgia Pendlebury, Mia Dabrowski and Florence Tetier. The collection is based on the concept of speed and how to show another vision of it, a reminiscence of the two brothers catching a bus at midnight in the early 90s. The silhouette speaks to the movement of the clothing when they were running.
The Asian symbolism is always present in Ground Zero too, they wanted to explore the roots of the brand but also combine it with a piece of their culture: martial arts. The campaign pictures and videos have been shot in Senegal, Africa, with street casted models. Georgia and Mia both wanted to do this series for some time now, by seeing the boys in the evening practicing karate on the secluded beaches. Ground Zero has sticked perfectly to the idea. They went to Senegal to find that contrast, shooting in gigantic stone pits, lagoons; moving from Thies to Mbodiène playing Senegalese hits in the middle of the desert. The aesthetic of martial art communicates its influences nowhere more clearly than in a total decontextualizing place.
This is maybe the DNA of the brand, starting with a piece of the designer's culture, and re-interpreting it.
Take a look at the video directed by Ethan Asouline below: