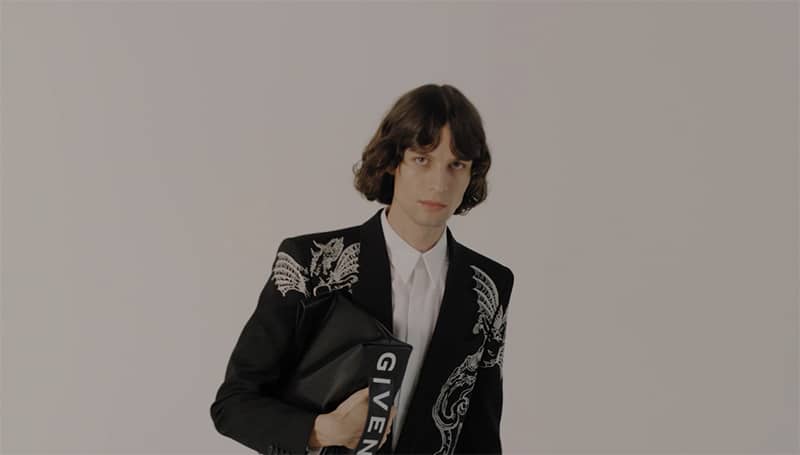 For the Givenchy Pre-Fall 2019 collection, Artistic Director Clare Waight Keller continues in a modernist mood, contrasting rigor of line and soft, undulating shapes and materials in fashions inspired by the classic Greek myth of Icarus, mingled with Surrealist references.
In a 60-second teaser video, protagonists explore the abstract galleries at Le Corbusier's landmark Villa La Roche in Paris. Delighted and intrigued by the setting, they roam through the space; as their fingers linger over walls and fixtures they seem to be teleported into a new landscape, highlighting the sense of exploration.
The Givenchy fall 2019 pre-collection will appear in-store from April 2019.