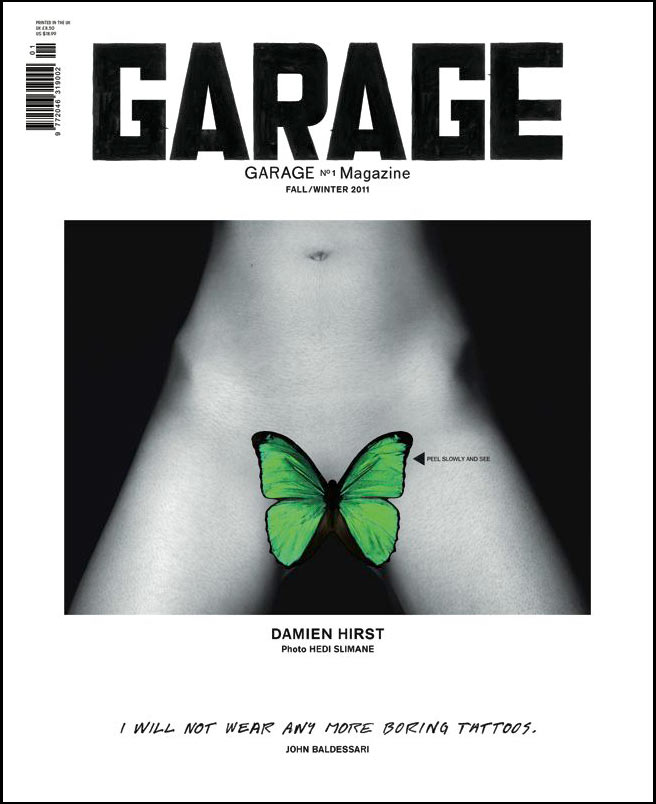 Garage Magazine, the new publication from art philanthropist and socialite Dasha Zhukova. For the cover, Shauna Taylor has had her most private of bits tattooed with a Damien Hirst piece of art, photographed by Hedi Slimane.
The model has been quoted as saying – "I have a piece of art on my vagina. Not one single person can ever say they gave birth through a Damien Hirst piece of art. I can [if I ever give birth]."
The former POP editor's new mag doesn't drop until Fashion Week.