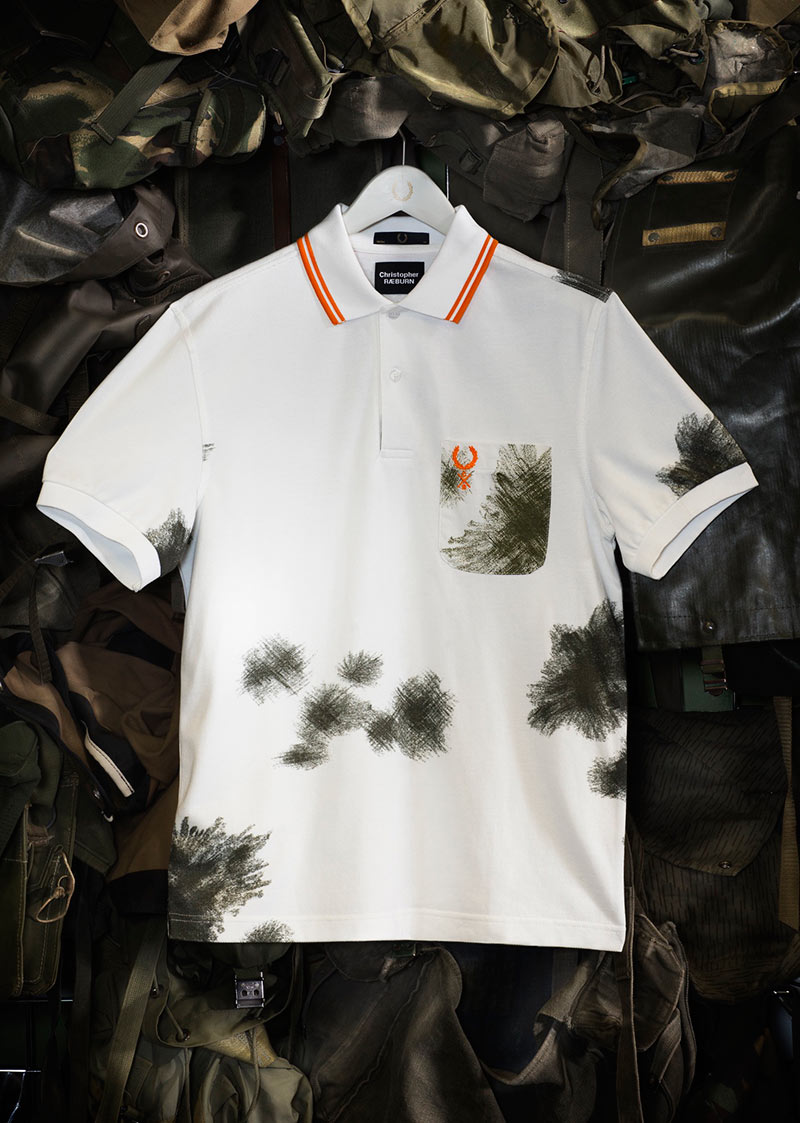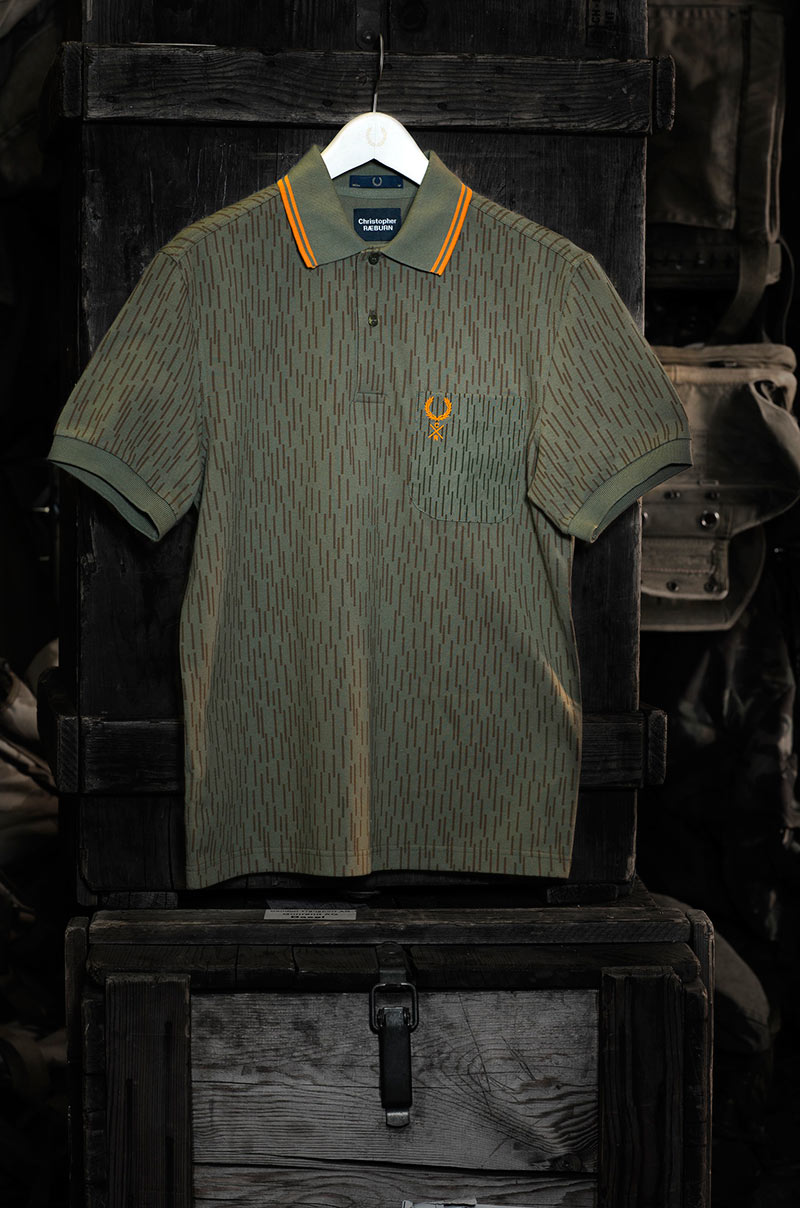 This Spring/Summer  2013 Fred Perry announce a new Blank Canvas with Christopher Raeburn. Three different military printed shirts are available in all Fred Perry Laurel Wreath shops and online today.

"Our collaboration was motivated by my respect for Fred Perry's incredible history. I like the way that they have always been relevant to different generations, having grown up with Quadrophenia as a massive reference that has never really left me; it's still a part of my creative practice. I wanted to bring a little of the Raeburn world to Fred Perry, referencing our signature military and functional influences – for instance each polo comes with camouflage original pocket detail and a parachute bag for storage".
Christopher Raeburn was the first designer ever to be awarded both NEWGEN Mens and Womens sponsorship in the same season. In 2008 he launched  his label, inspired by the challenge of creating ethically-aware men's and womenswear. He has become known for 'up-cycling'. Raeburn's collections are highlighted for their intelligent design, high quality and extreme attention to detail.